Při procházení fotek z minulého roku mi padlo do oka pár nejoblíbenějších, které připomínají zážitky (nejen) na cestách. Jsou z několika cest plánovaných, několika méně plánovaných i těch, které nebyly plánované vůbec, tak se do toho pojďme pustit :).
While I was going through my pictures from last year, I came across a few photos that remind me of the best experiences of the past 12 months. Some trips were more planned, some less, some not at all and the mixture of them made the year great. So let's dive right in :).
10. Lednice-Valtice
Do Lednice jsme dojeli v srpnu s Markétou, když jsme měly namířeno do Valtic na koncert Vojty Dyka a B-Side Bandu. Byl to jeden z nejlepších koncertů, na kterém jsem kdy byla, následovaný afterparty v nově zrekonstruovaných částech vinařství Chateau Valtice s částí kapely. Co víc si od letního odpoledne přát :).
I've been to the Lednice-Valtice complex a few times before but it doesn't mean I won't include it in my travel plans when going in that direction. This is a picture from one of the best days in August - after stopping in Mikulov for a delicious lunch we drove to Lednice to see the castle and finished the day in Valtice with one of the best concerts I've ever been to followed by an unexpected afterparty with a part of the band. Not much more to want on a summer day :).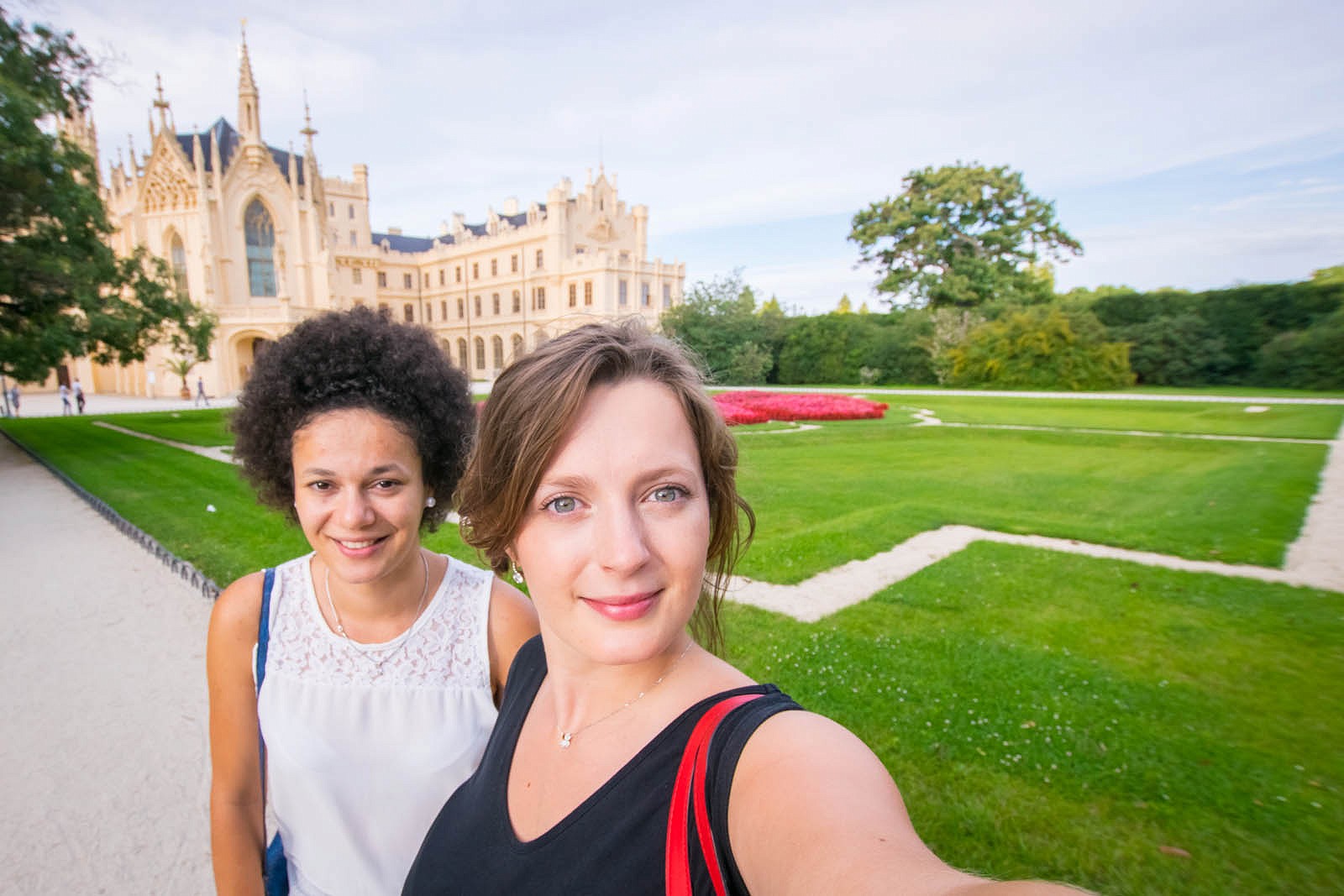 9. Palava & Café Klentnice
Další výlet na jižní Moravu byl ve znamení Pálavy, kam jezdíme často a rádi. Oběd jsme si naplánovali v Café Klentnice, které je právem jednou z nejvyhlášenějších restaurací na Pálavě - pochutnáte si na čerstvých, kvalitních suroviinách, v kombinacích, které by vás před tím ani nenapadly... doporučujeme všemi deseti :).
Another trip to South Moravia, this time to Palava. The picture is from Café Klentnice, where we had lunch after our walk. Right now it's one of the most famous restaurants in the area and I must say we weren't disappointed. The menu is very unconventional, all the ingredients are top quality and you'll eat combinations you've probably never eaten. Can't recommend enough, it's just a lovely and unique experience.
8. Summer at home
Není co dodat, letní večery doma stály za to a jsem ráda, že z některých máme i veřejně publikovatelné fotky, jako třeba tu z odpoledne, které mělo být "jen na chvíli", ale nakonec skončilo jako jeden z nejlepších večerů, i když s možná trochu větším než malým množstvím gin&toniců :).
Not much to add really, the summer was amazing and I love this picture from a park after what was supposed to be a short afternoon and ended up being a very long day with probably a bit too many gin&tonics. Not travel related, just great memories :).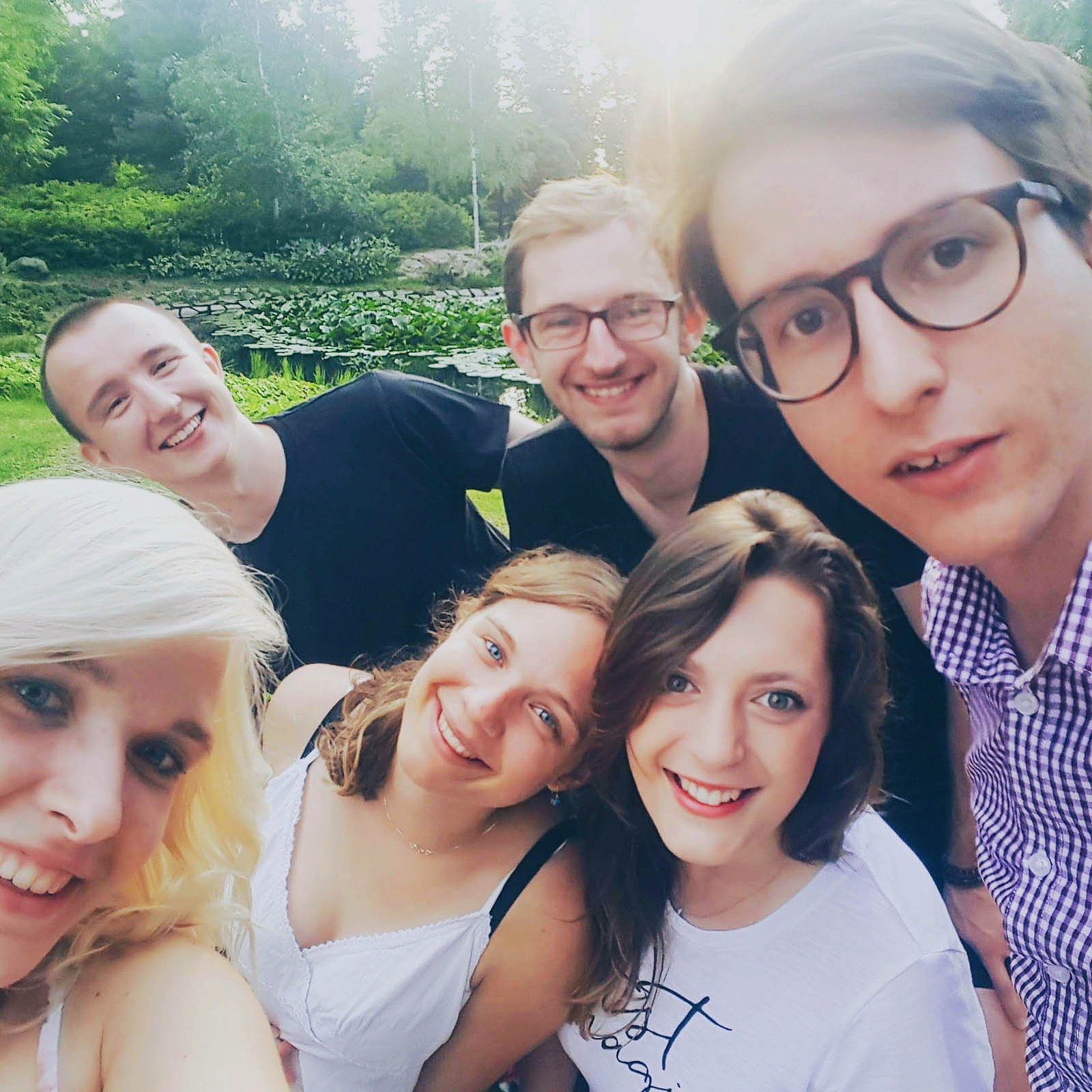 7. Vienna
Z Vídně jsem až do loňského podzimu viděla jen vánoční trhy, což o městě jako takovém moc nevypovídá, takže byl čas to napravit. Díky téhle fotce z příjemné malé kavárny si už pokaždé vzpomenu na ten napůl propršený den, kdy jsem konečně poznala krásy Vídně.
I've only been to Vienna during the Christmas markets, which means all I've ever seen were people everywhere :D. This time it was a slightly unplanned trip to see my friend and I can finally say I've seen a different part of Vienna and totally in love with the city although it was quite cold and rainy by the time I got there. Still had the best time visiting the highlights of the city and getting a lovely coffee in a cute café after a busy day.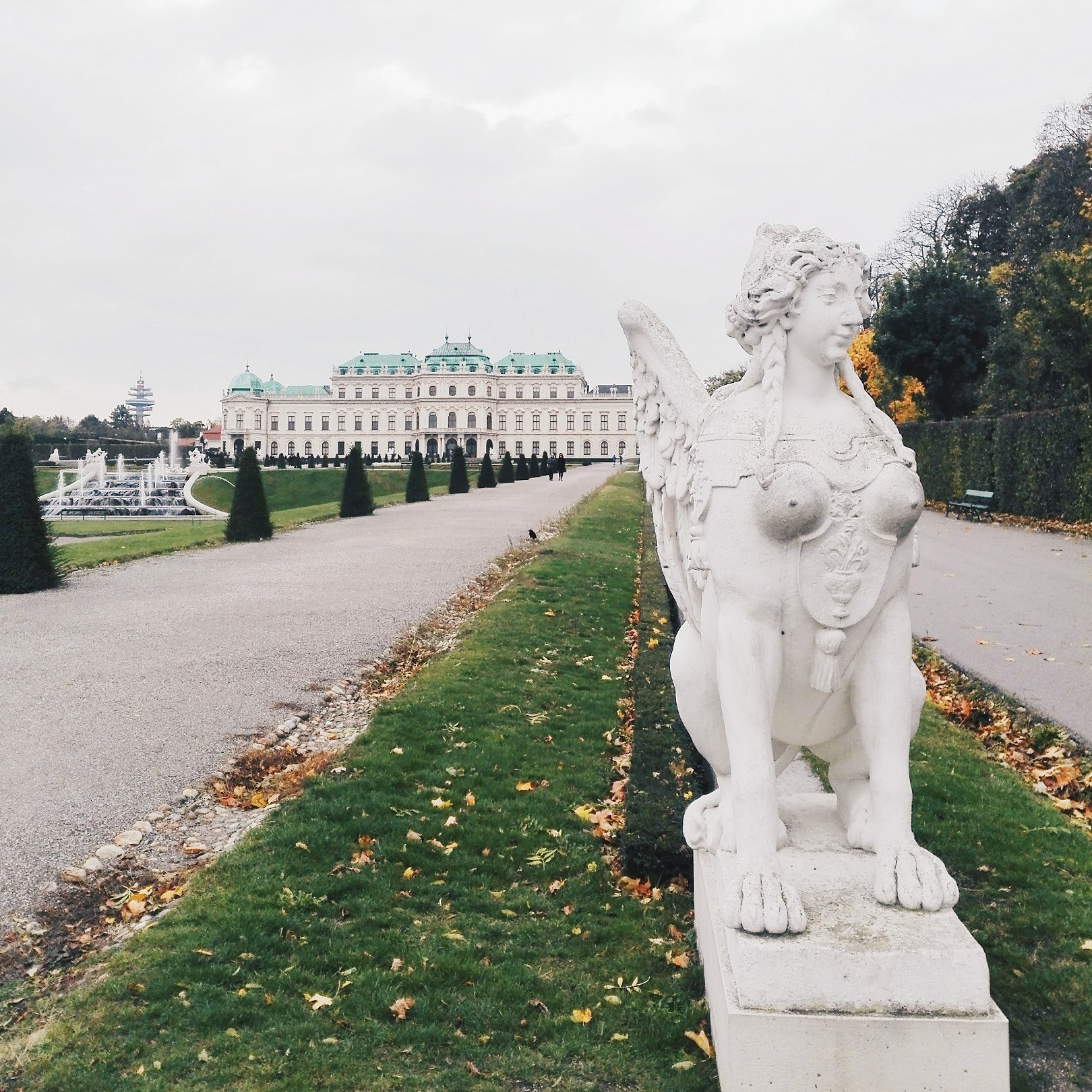 6. Schönbrunn Tiergarten
Vídeň podruhé - rodinný výlet do ZOO, který byl původně narozeninovým dárkem pro mamku, ale nakonec byl dárek pro všechny, protože co je víc, než PANDY? Rozhodně jeden z nejlepších zážitků roku, spolu s výborným obědem, krásnou ZOO a nádherným počasím prostě cesta na jedničku.
P.S. Naše nadšené výrazy na fotce zachycují okamžiky těsně před tím, než nám na stole přistál schnitzel :).
We went on a family trip to Schönbrunn Tiergarten in Vienna, which was a birthday gift for our mum but ended up being a gift for everyone because there are PANDAS! Yes, I know, pandas! How amazing is that? Definitely a highlight of the year. Add delicious food, beautiful weather, very nice ZOO and you pretty much have the perfect day.
Picture taken while waiting for our schnitzels to arrive btw :).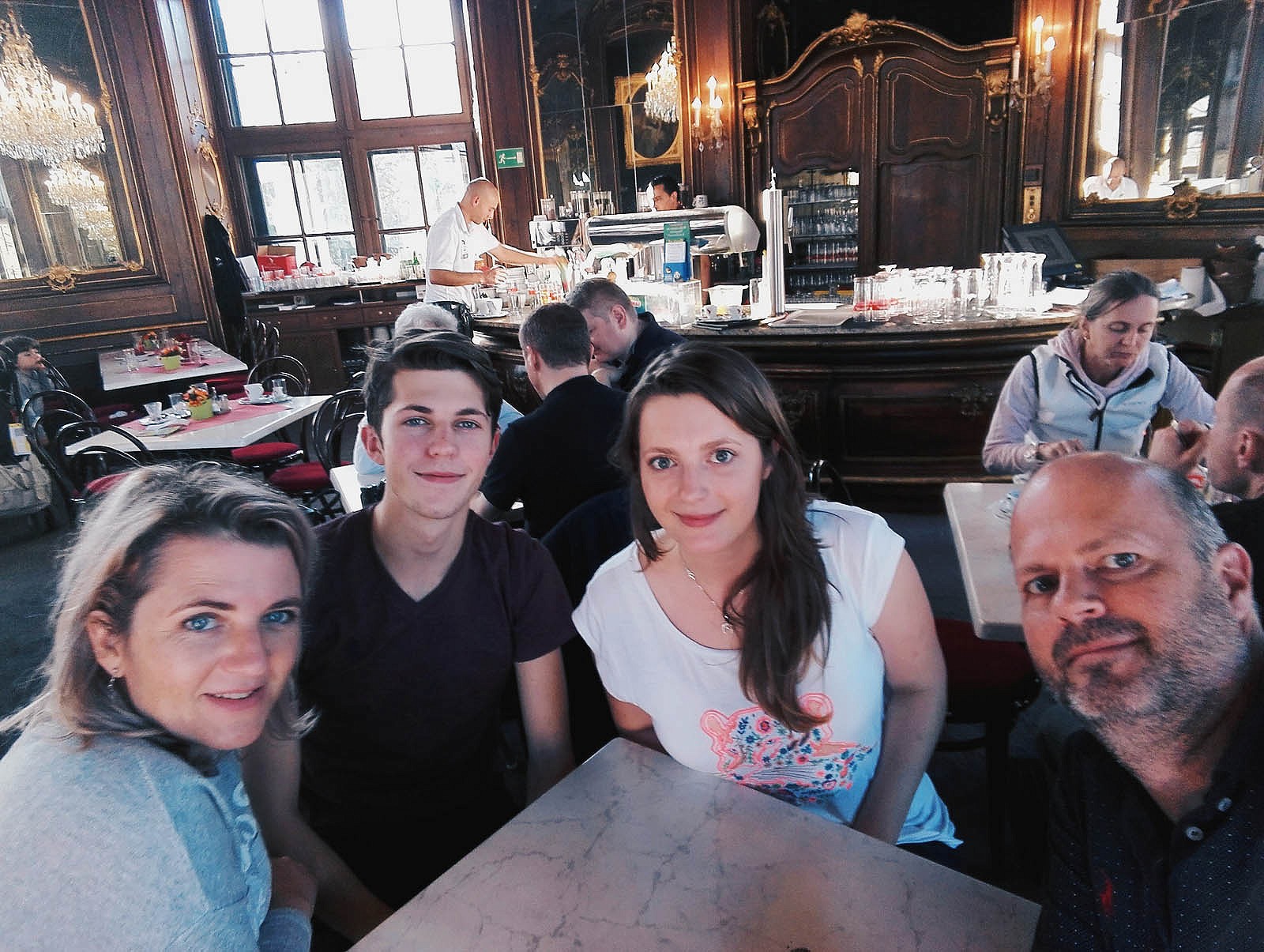 5. Dubrovnik
Kdybyste mi před rokem řekli, že pojedeme do Chorvatska ne jednou, ale dokonce dvakrát, asi bych vám to nevěřila ani vteřinu. Ale bylo to tak, v květnu jsme si užili víkendovou jízdu do Dubrovníku (se zastávkou na Plitvických jezerech) a v létě jeli stejným směrem ještě jednou. Fotek máme spoustu, v noci i ve dne, ale večerní Dubrovník jsme viděli jako první a naleštěné ulice osvětlené jen lampami a krásné stavby vám učarují okamžitě. Víc si o víkendu v Dubrovníku přečtěte tady :).
If you told me I'd go to Croatia twice in 2017, I would probably not believe you but we actually ended up visiting Dubrovnik for a weekend (and stopped at Plitvice lakes on our way back) and going back to Croatia for a week in the summer. My favourite picture must be the one we took in the evening because we arrived quite late but wanted to see the city before the end of the day and the atmosphere, the cobblestone streets in the evening light made me fall in love with the town immediately. Read these posts if you want to know more about our time there :).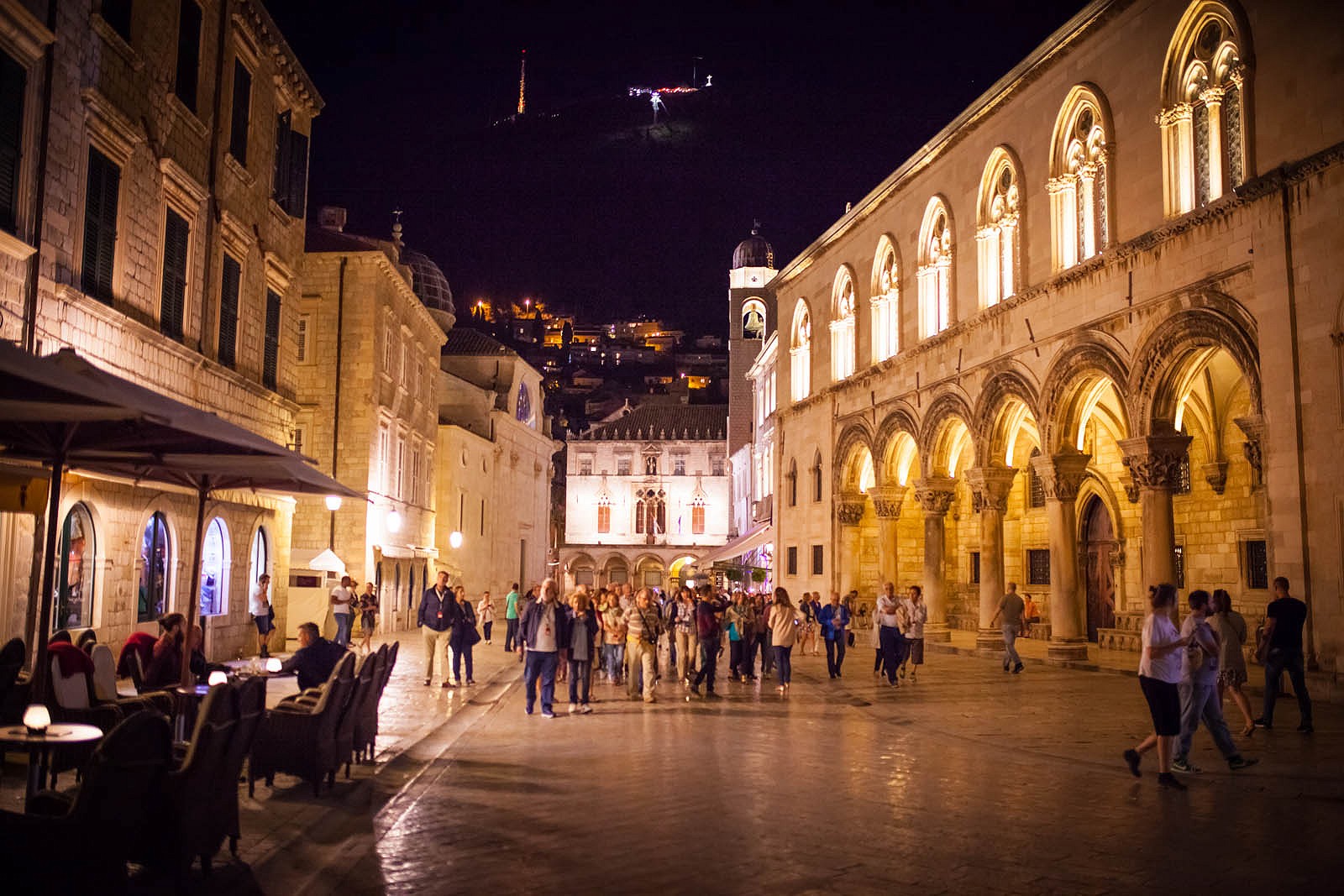 4. Sunset in Mallorca
Prodloužený víkend na Mallorce byl skvělý způsob jak v březnu utéct zimě a vzhledem k akční ceně letenek nebylo nad čím přemýšlet. Myslím, že fotky mluví samy za sebe, ale každopádně to byl jeden z nejkrásnějších západů slunce, který jsem kdy viděla. Všechny články z Mallorky najdete tu :).
Our trip to Mallorca was a great way to escape the cold in March and because the plane tickets were really cheap, there wasn't much to think about. I think the pictures speak for themselves, it was one of the most beautiful sunsets I've ever witnessed. Read all the posts from Mallorca here :).
3. Skiing in Slovakia
Pro mě první lyžování na Slovensku vůbec (Dolní Kubín, kdyby vás to zajímalo přesně) a ten nejlepší vánoční dárek - veečerní wellness, všude halušky a bryndza, která mi potom už asi lezla i ušima, ale nedejte si :) a sjezdovky, které jsem měla v podstatě jen sama pro sebe.
It was my first time skiing in Slovakia (Dolny Kubin to be precise) and it was amazing. I got this trip as a Christmas present so we enjoyed wellness in the evening, ate all the food we could get our hands on and then realised there were barely any people on the slopes. The dream!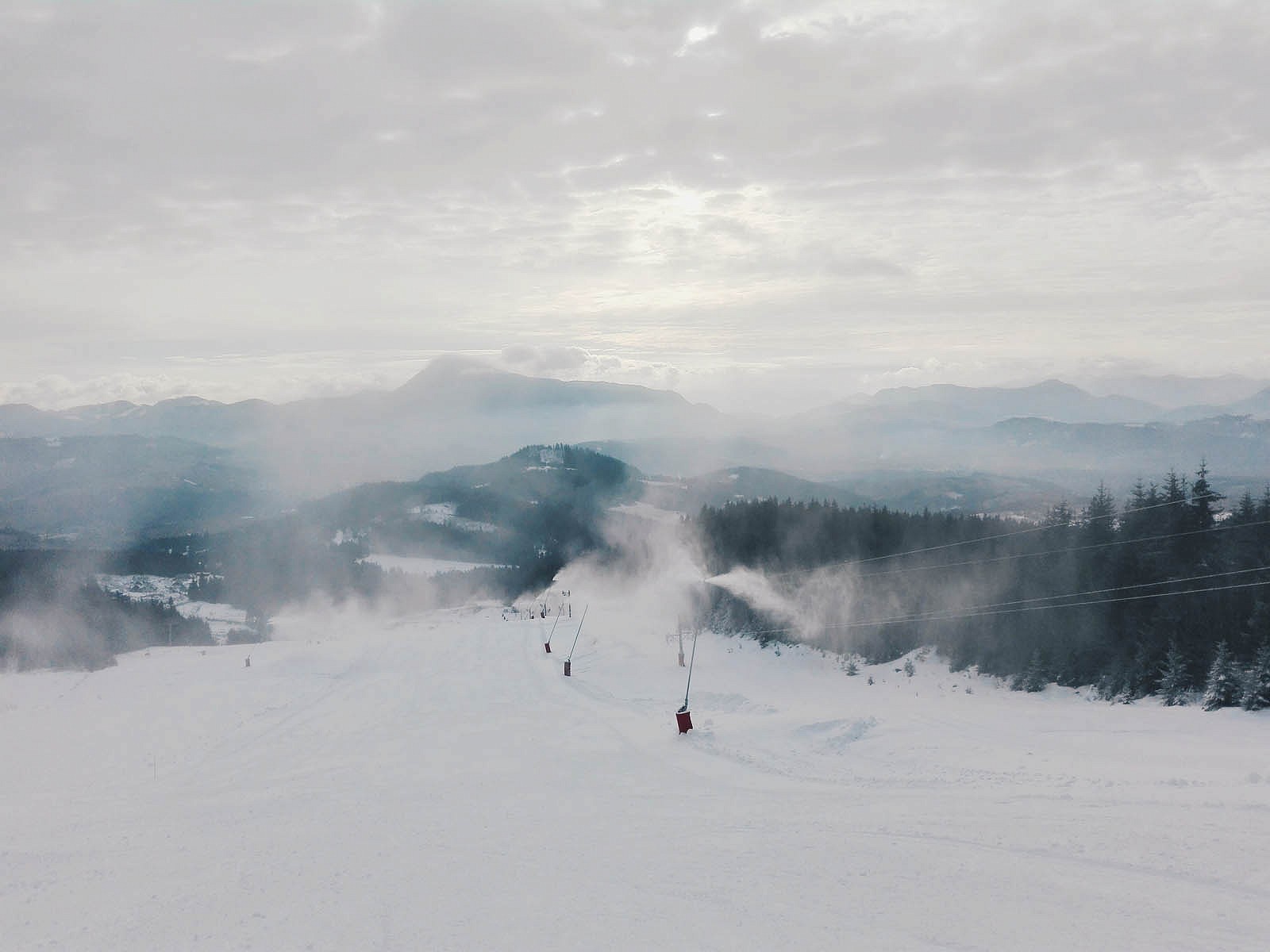 2. Mallorca once again
A Mallorca ještě jednou, protože palem a sluníčka není nikdy dost :). Tahle je z prvního dne na Mallorce a myslím, že celkem vystihuje naše nadšení z počasí, ostrova, jídla a tak nějak všeobecně všeho, co jsme ten den viděli a zažili.
Vy jste si u minulé fotky nerozklikli všechny články z Mallorky? Tak šup, honem to napravte! :)
Another picture from Mallorca because I couldn't get it down to just one. This one is from our first day on the island after walking around Palma de Mallorca and being really excited about the weather, the architecture and (of course) the food. And if you didn't click to see all posts from Mallorca before, do it now! :)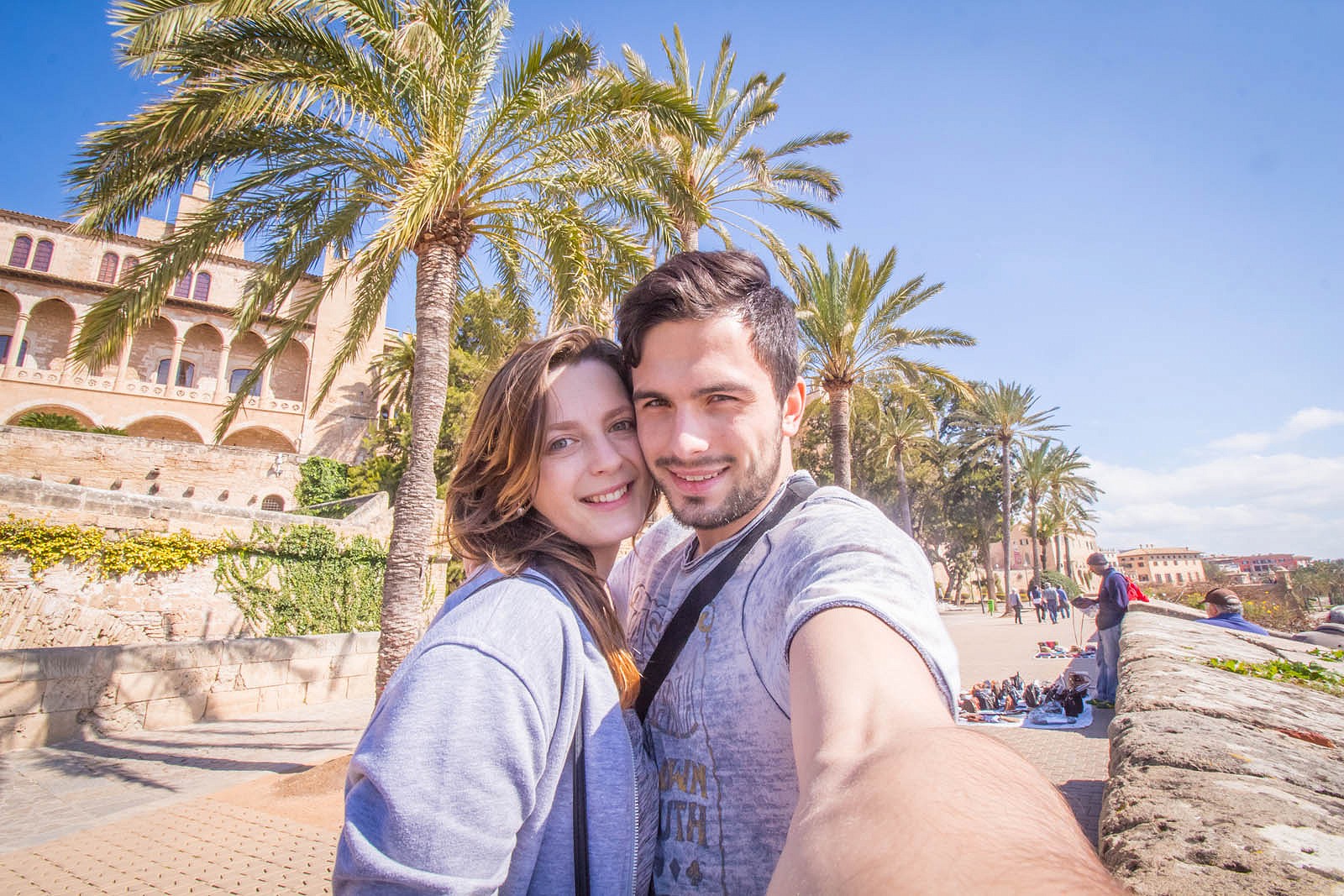 1. Croatia on a yacht
Vzhledem k tomu, že mám z lodí poměrně respekt, ani ve snu by mě nenapadlo, jak skvělý týden to bude. Klid, pohoda, průzračná voda, nekonečné výhledy, dobré jídlo, výborné víno... Už mi chybí lignje na žaru, Jamnica a Graševina! Posty s fotkami z chorvatských ostrovů coming soon.
The second trip that changed my opinion both on Croatia and boats. It was a week that could be summarised in a few words: relax, crystal clear water, endless views, great food, delicious wine... Lignje na zaru, Jamnica and Grasevina have been greatly missed! Posts with a lot of pictures from sailing in Croatia coming soon.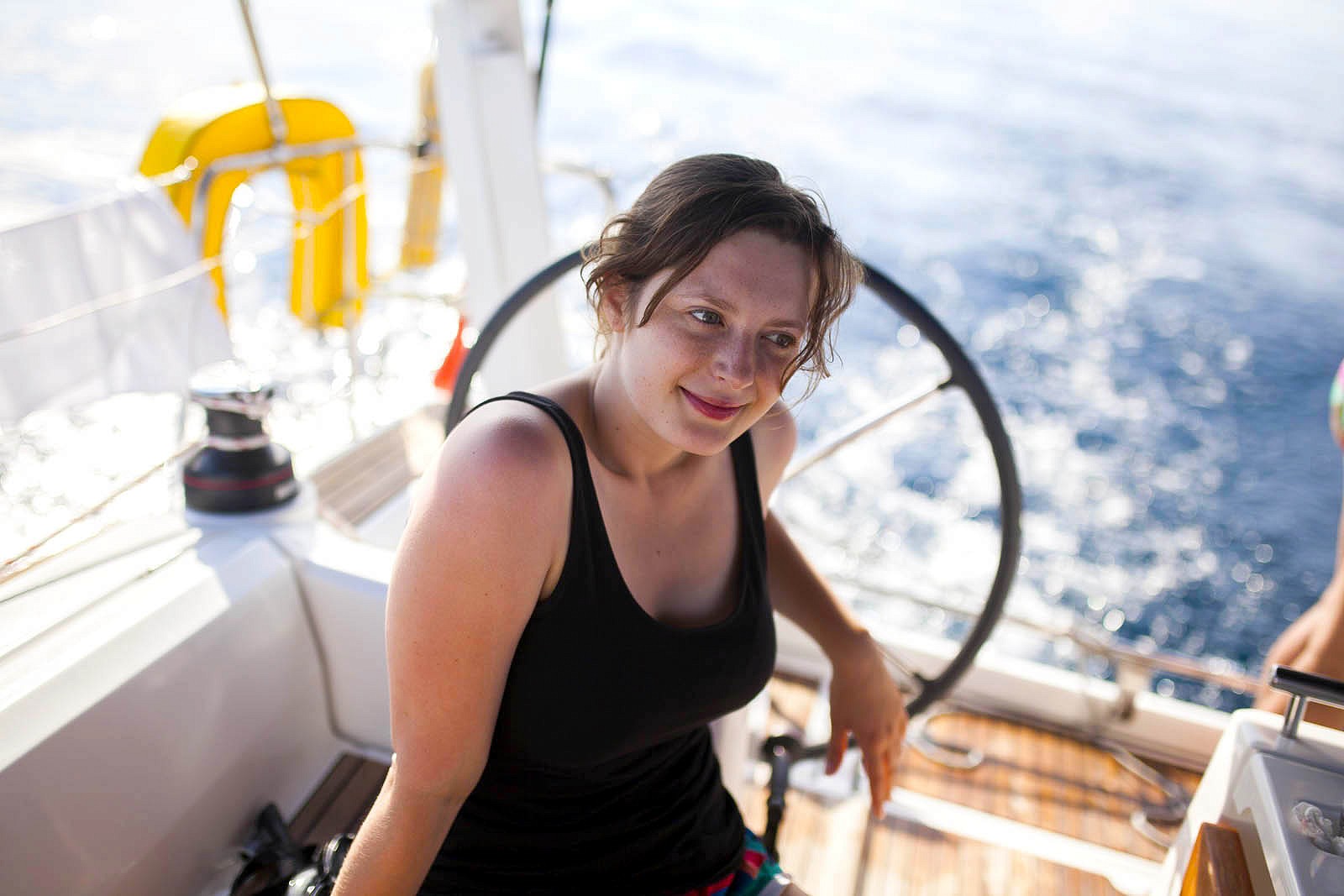 A kde se minulý rok nejvíc líbilo vám? :)
And what were your favourite trips of 2017? :)