We took our bikes to Croatia for the first time last year and to be honestly we probably never want to go without them ever again. Thank so them, we have discovered a completely different side of the country we always considered to be more of a "lying on a beach" destination, while there are so many places to discover. And when you combine it with amazing restaurants and great local wine to accompany the sunsets, you have the perfect mix. We are definitely going again this year and I've written it all down here so you can go too.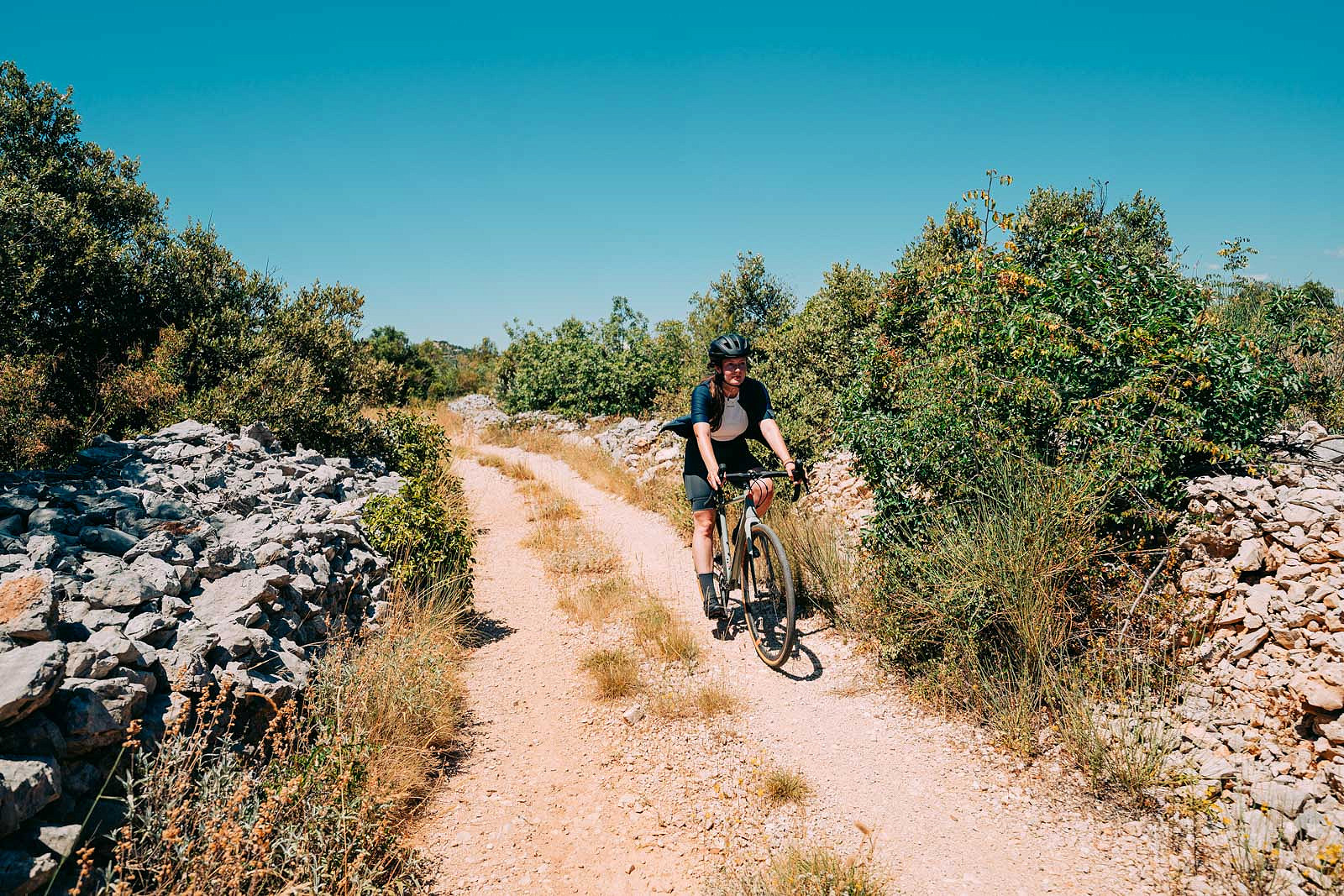 Which bike to take?

It really depends on you, Croatia has options for any bike. Whether you are on a mountain bike, a road bike or on a gravel bike. We have brought gravel bikes with us, meaning also the routes we choose are a mix of roads.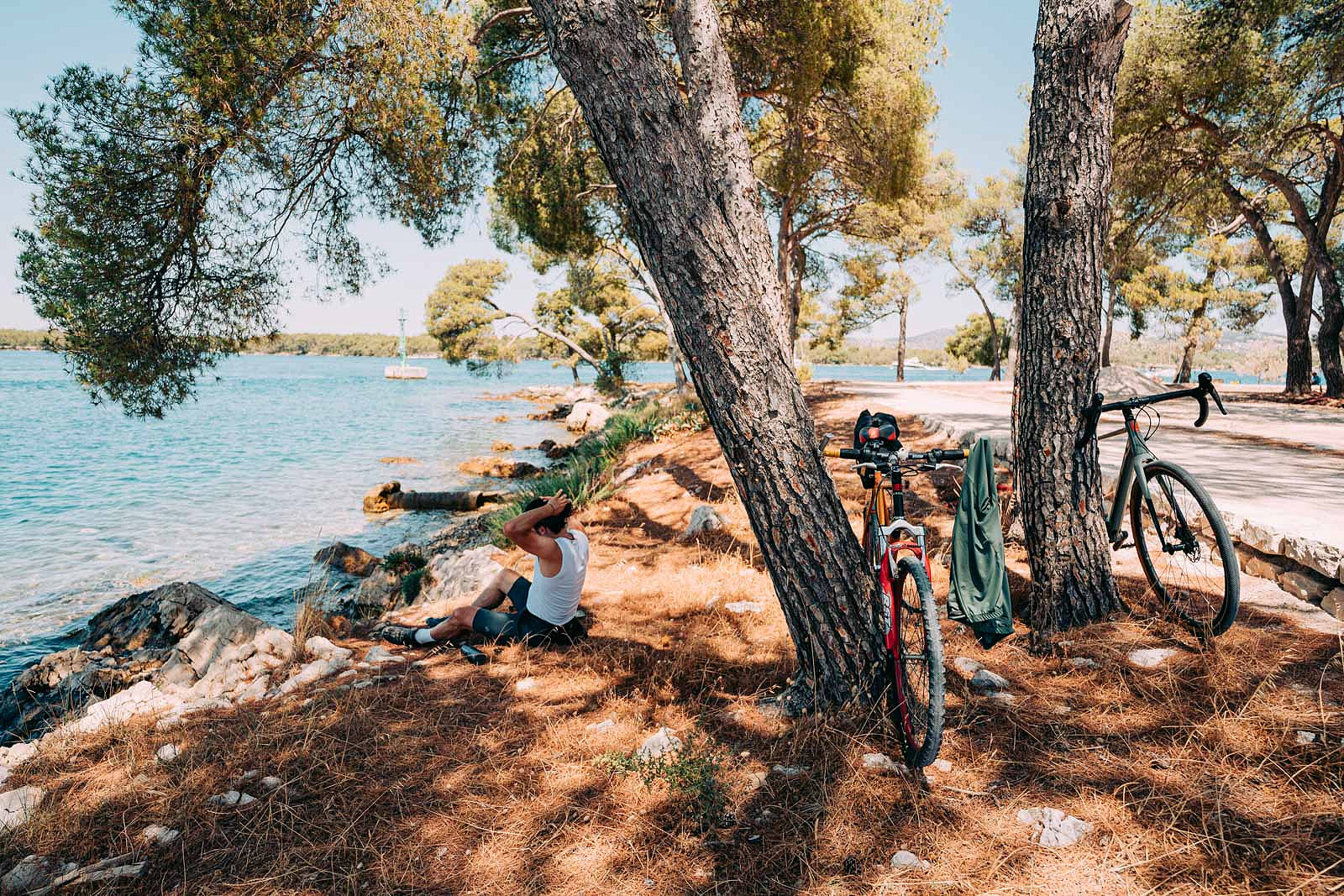 How to plan your route?
I find the best way to plan routes is to combine two apps - Strava and Mapy.cz. If you have Strava Premium account, the heatmap function is really priceless, it shows you exactly which routes are popular in your area and which ones are frequented by other riders. We then combine this with data from Mapy.cz which is the most reliable app for us when it comes to planning routes, both by bike and on foot.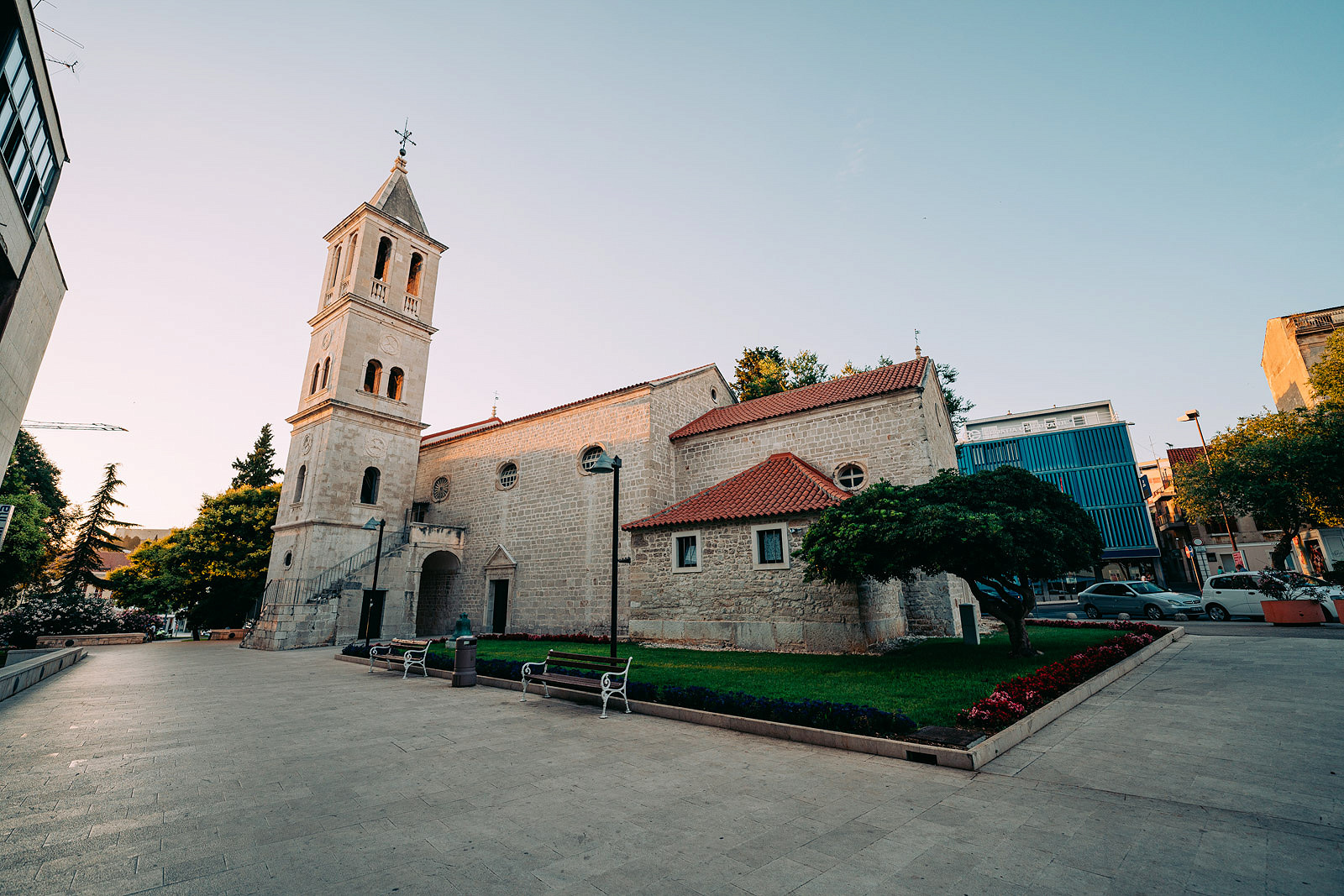 You can find an infinite number of routes in these two apps but if you want a different source of inspiration as well, various Croatian regions have their own guides for cyclists. For example in Sibenik you can find routes on Bike & Hike website with GPX data you can download. The Istria Bike website collects routes in Istria, in the Zadar area you will come across the Zadar Bike Magic signs with three thousand kilometers of cycling routes for gravel bikes, road bikes and MTB. And when you visit Croatia.hr you will find tips for routes in other regions there as well.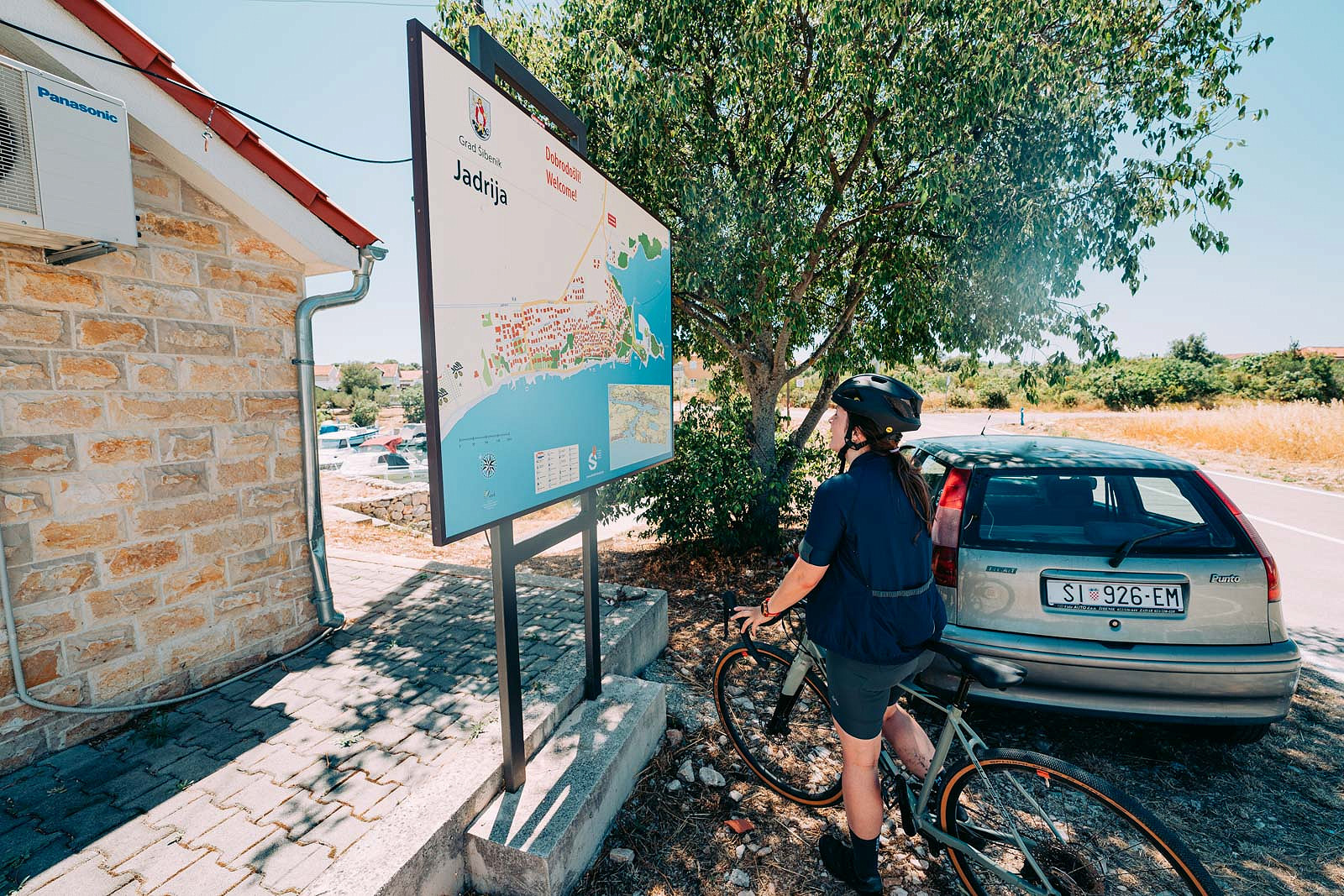 International EuroVelo routes also run through Croatia so you really don't have to worry about not having the inspiration for your next trip. However, don't rely on good marking of the routes, compared to Czech Republic, in Croatia the system of signs for cyclists isn't that good. That's why we always have the route saved in Mapy.cz and Strava and also downloaded offline, just in case.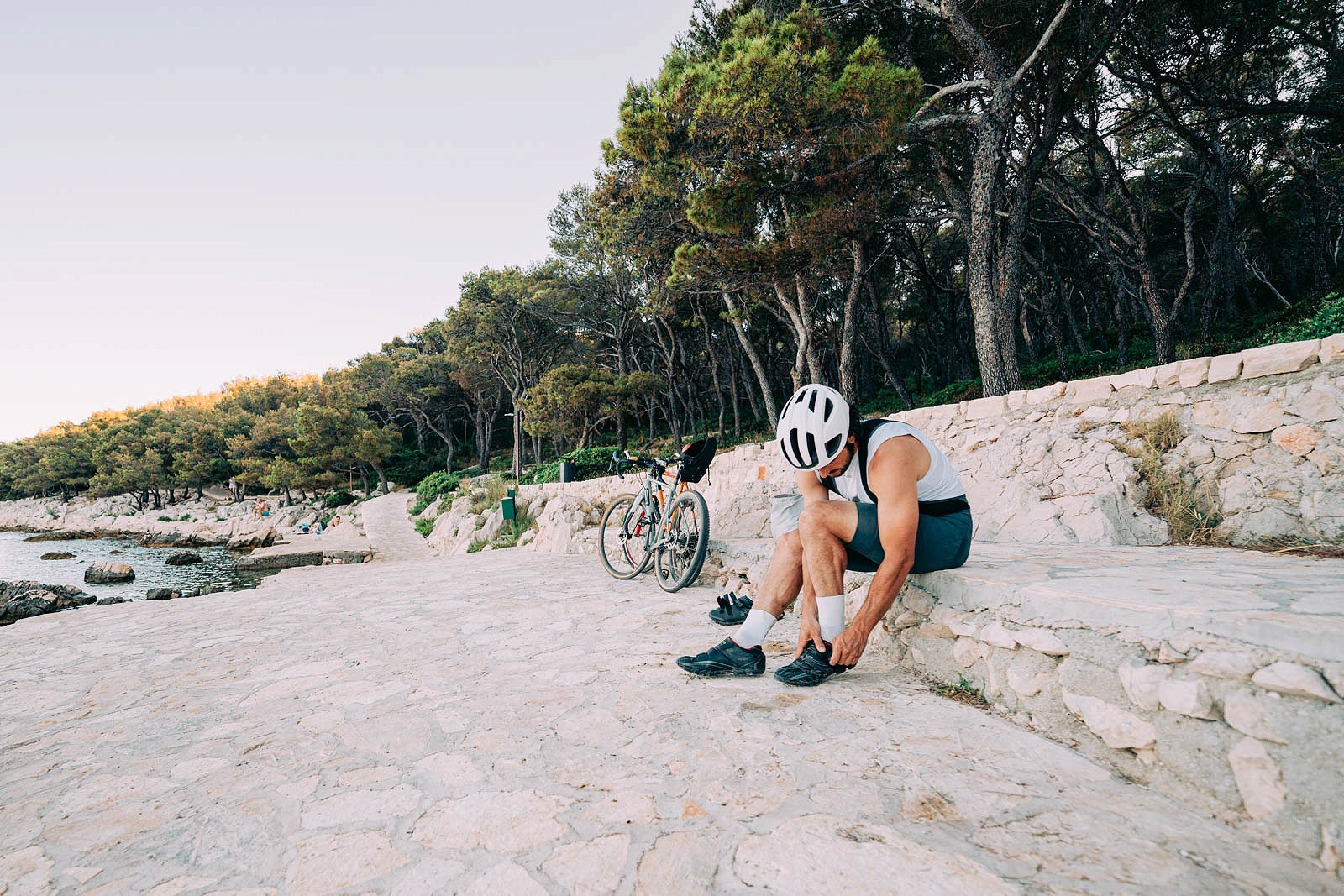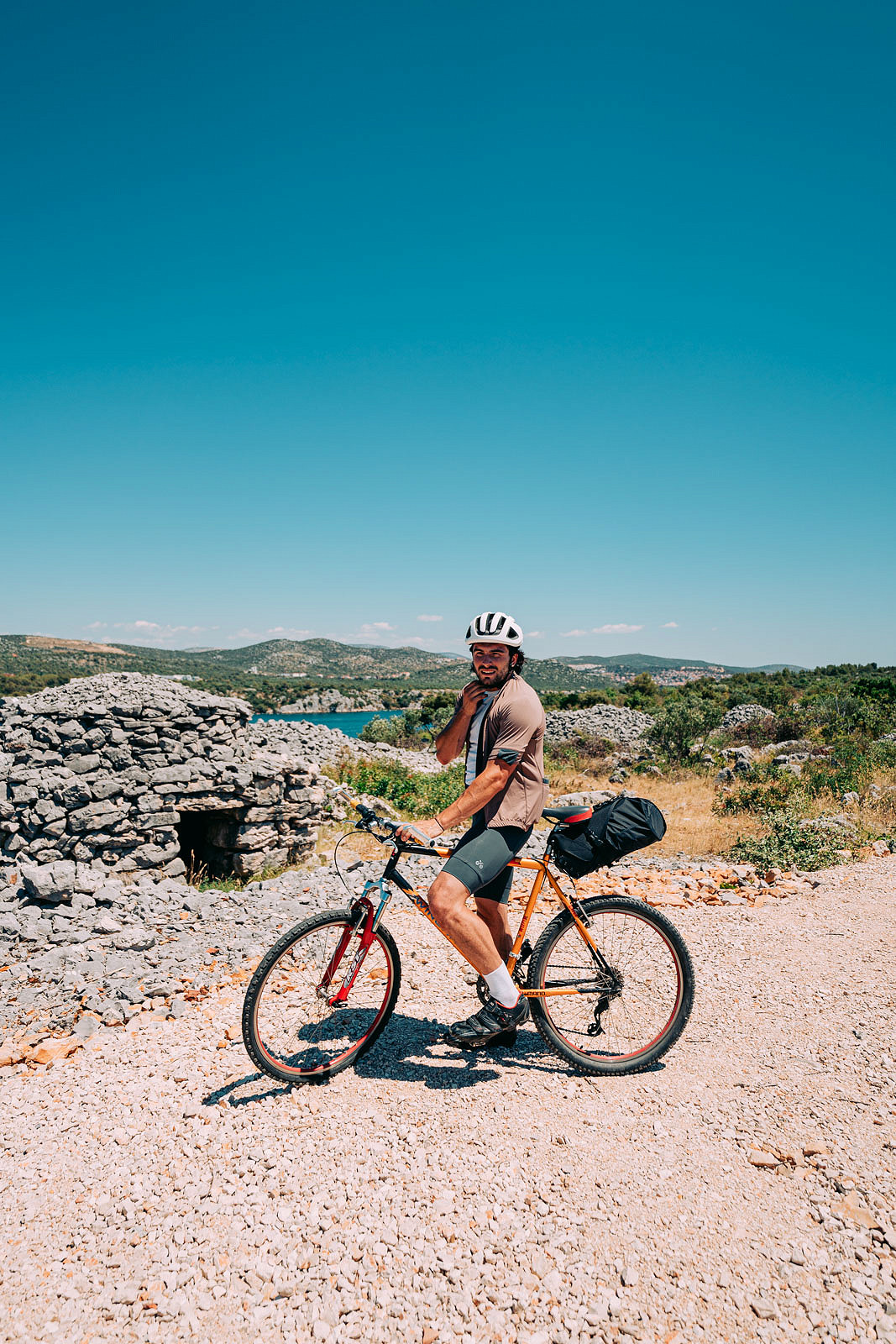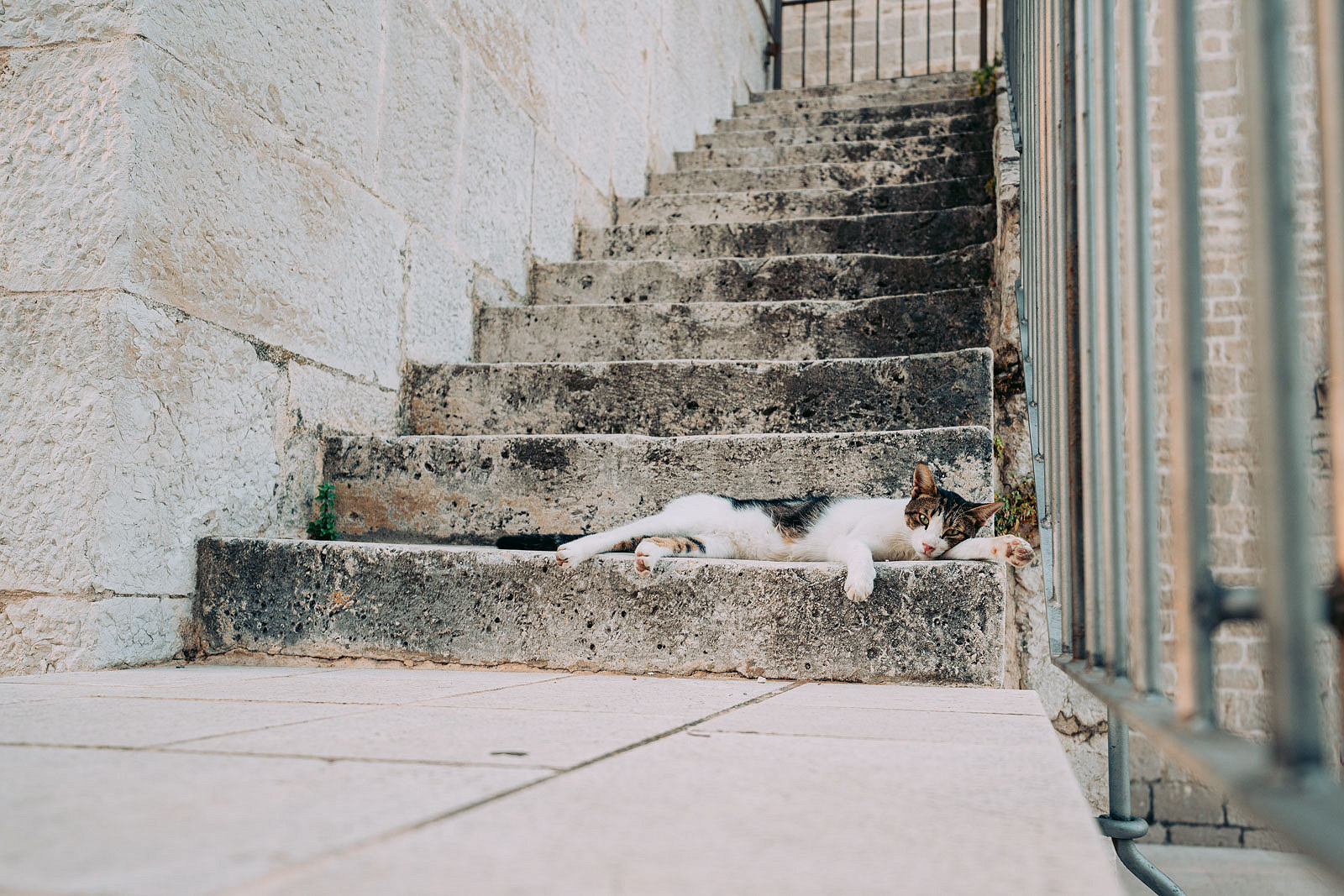 Even though we have not come across many cycle lanes, we haven't had issues with riding on the road so don't worry too much about riding on the road even if you prefer less busy paths at home.
And always keep in mind it's really, really hot outside. So plan shorter routes, at least until you test out how many kilometres you can ride in one go and still enjoy it. It doesn't necessarily have to be the same distance as at home due to the heat.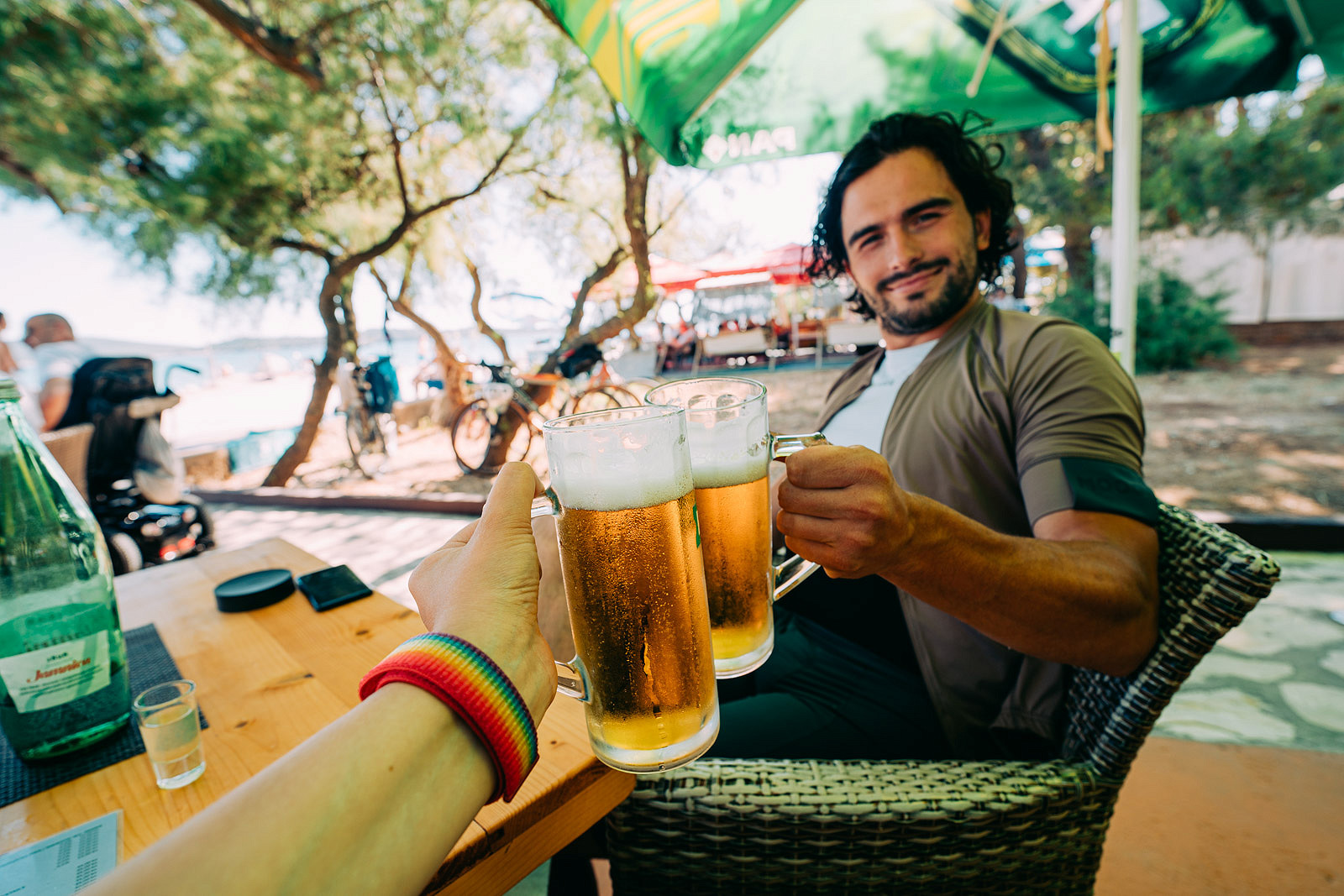 How to transport your bike?

The easiest option is obviously to take the bikes by car to a location you want to start from, if you have already explored all the possible directions around your accommodation and want to explore places a bit further away. So far we have a good experience with the Thule bike rack.
If, like us, you prefer to plan your routes so that you don't have to return the same way, public transport can also help. It's possible to transport bikes by train, the ticket should cost 15 kuna, no matter the distance.
It is not as easy to transport bikes by bus but Flixbus or some regional lines have the possibility, but you have to check specifically with those, we have not tested it ourselves.
This year we would like to explore the islands as well so for us the ferries will be relevant. Jadrolinija leaves from Rijeka, Zadar, Sibenik, Split and Dubrovnik and they have all their prices online.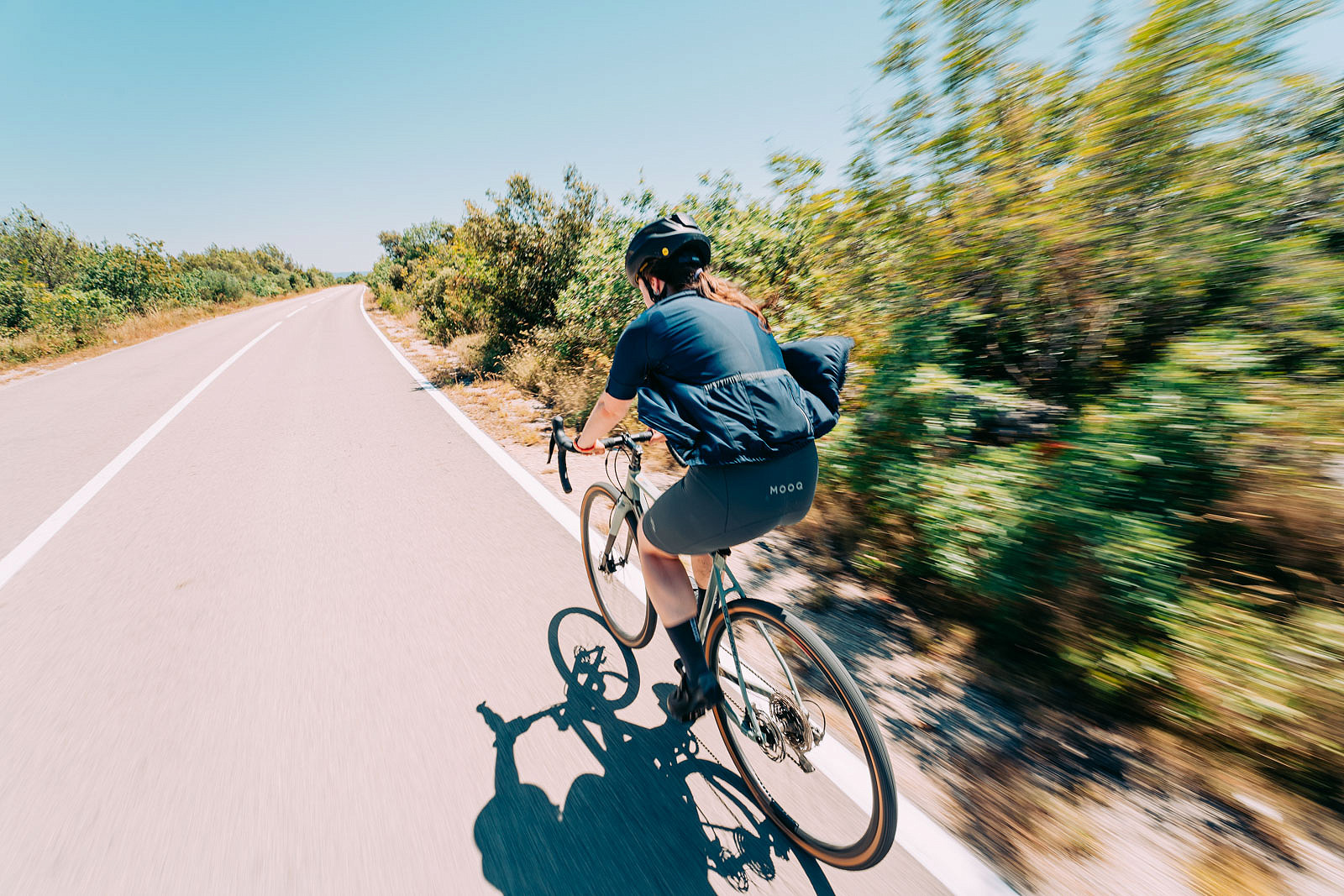 What to wear and how to get ready
Start with the basics, a jersey or a t-shirt made of light material which dries quickly. Make sure your clothes will not get damaged by sunscreen (it is usually written on the website) and that if you have clothes made of very light material they have UV protection.
If you don't want to return from your holiday with an exclusive cycling tan, you could use some ankle socks but be ready for the cycling fashion police to stop you because the true cycling socks are the ones up to your calves.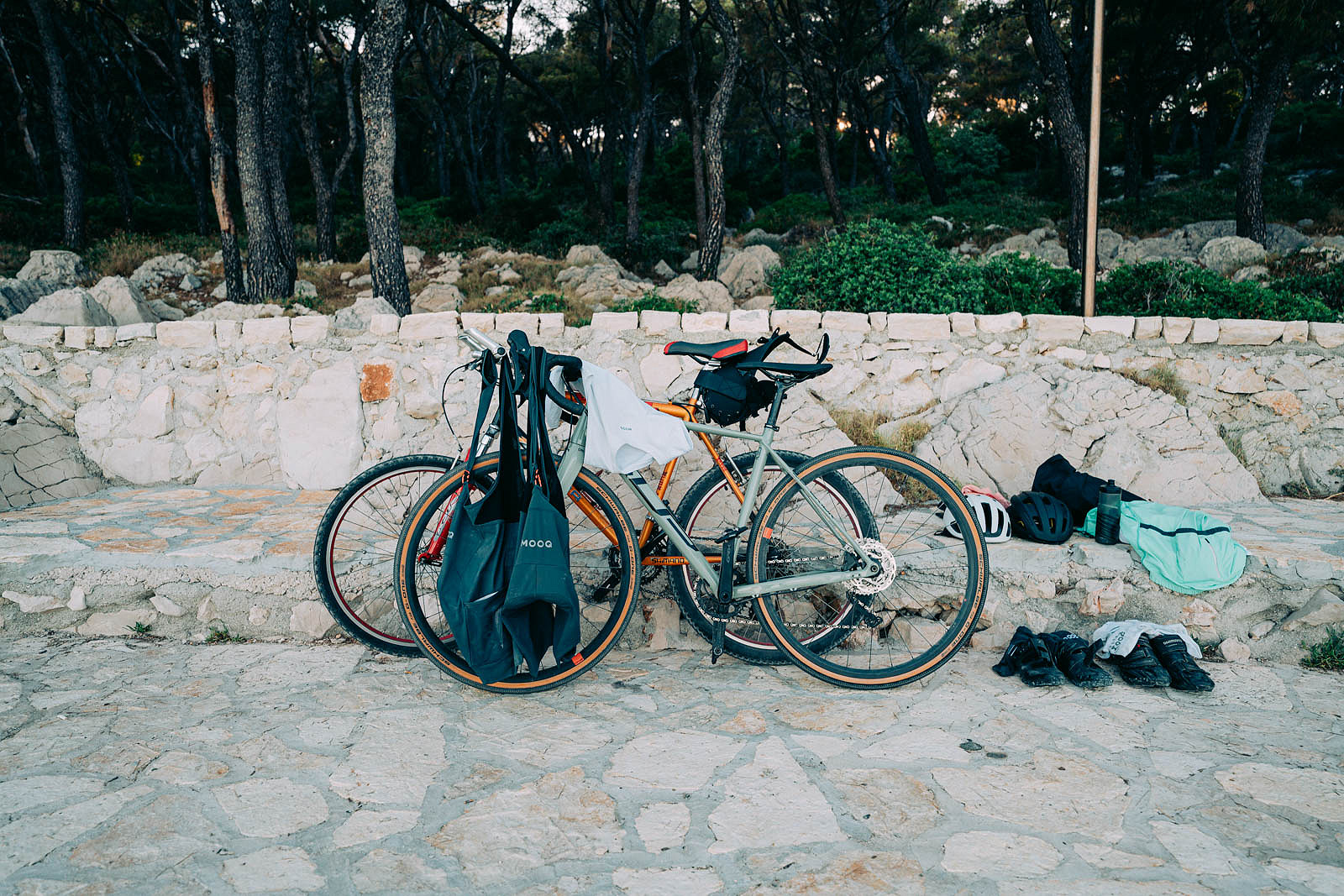 I'm sure I don't have to mention that you should wear a helmet on your bike and although glasses are not as mandatory as a helmet, it is definitely great to take them with you because the Croatian sun can be really bright.
For the (likely) event of returning later in the evening, we always pack arm sleeves, which I personally think are the most practical invention in the history of cycling. They are tiny, can fit into your pocket and are incredibly practical. When the sun starts setting and the temperature drops, you just put them on in a few seconds and you can keep riding with your arms warm.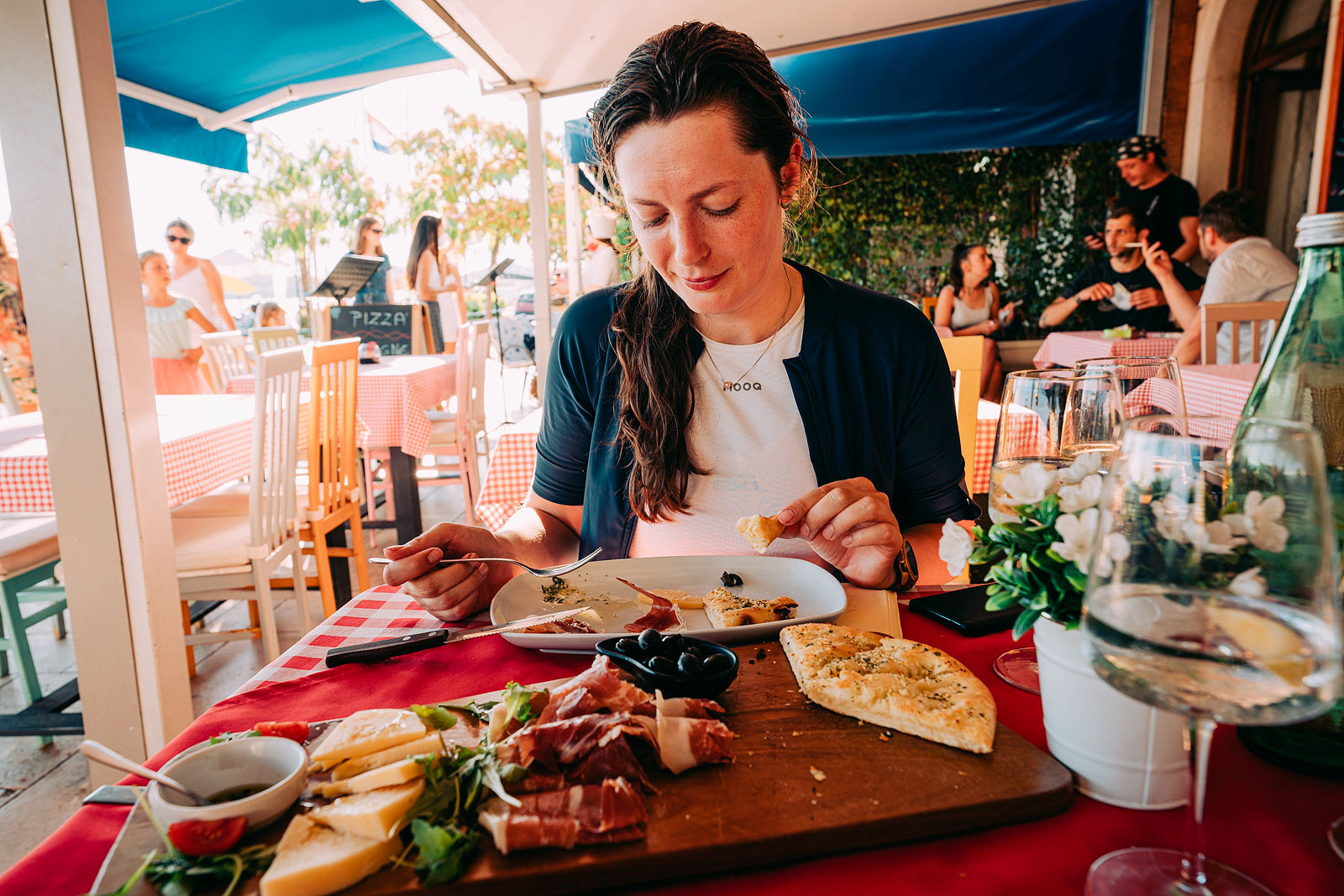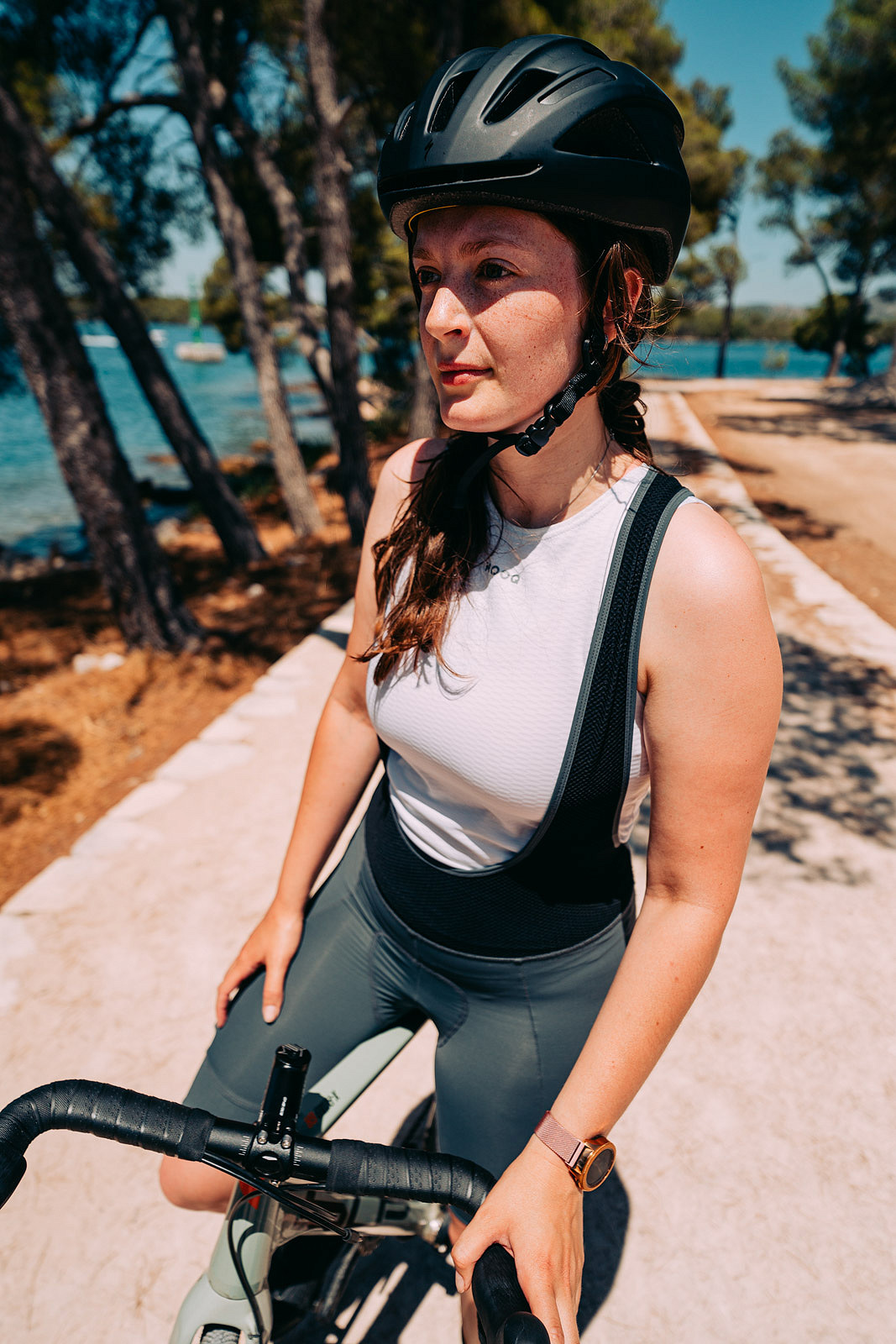 For a daytrip, we can pack everything for the two of us into a small saddle bag and a bar bag. For others the pockets in the jersey will be enough, or maybe a frame bag, it really depends on you and on how lightly you pack or what equipment you want to take with you.

Don't forget to pack
swimsuit
quick-drying towels
sunscreen
a snack (which will resist the heat so no chocolate)
enough water (it's good to pack a ionic drink in one bottle too)
money (don't rely only on your card, especially when you ride through small villages or towns, cash is your only option)
basic tools - be ready for small possible issues (bike repair kit, pump, basic set of allen keys)
lights (the sun sets quite quickly and you want to see well and be seen)
If you want to plan your trip with an overnight stay in a guesthouse or a hotel, pack your toothbrush and extra clothes for the next day and you're good to go, you don't need many more things. For those who want to have even more freedom, you can try bikepacking but that is a different discipline not only when it comes to packing.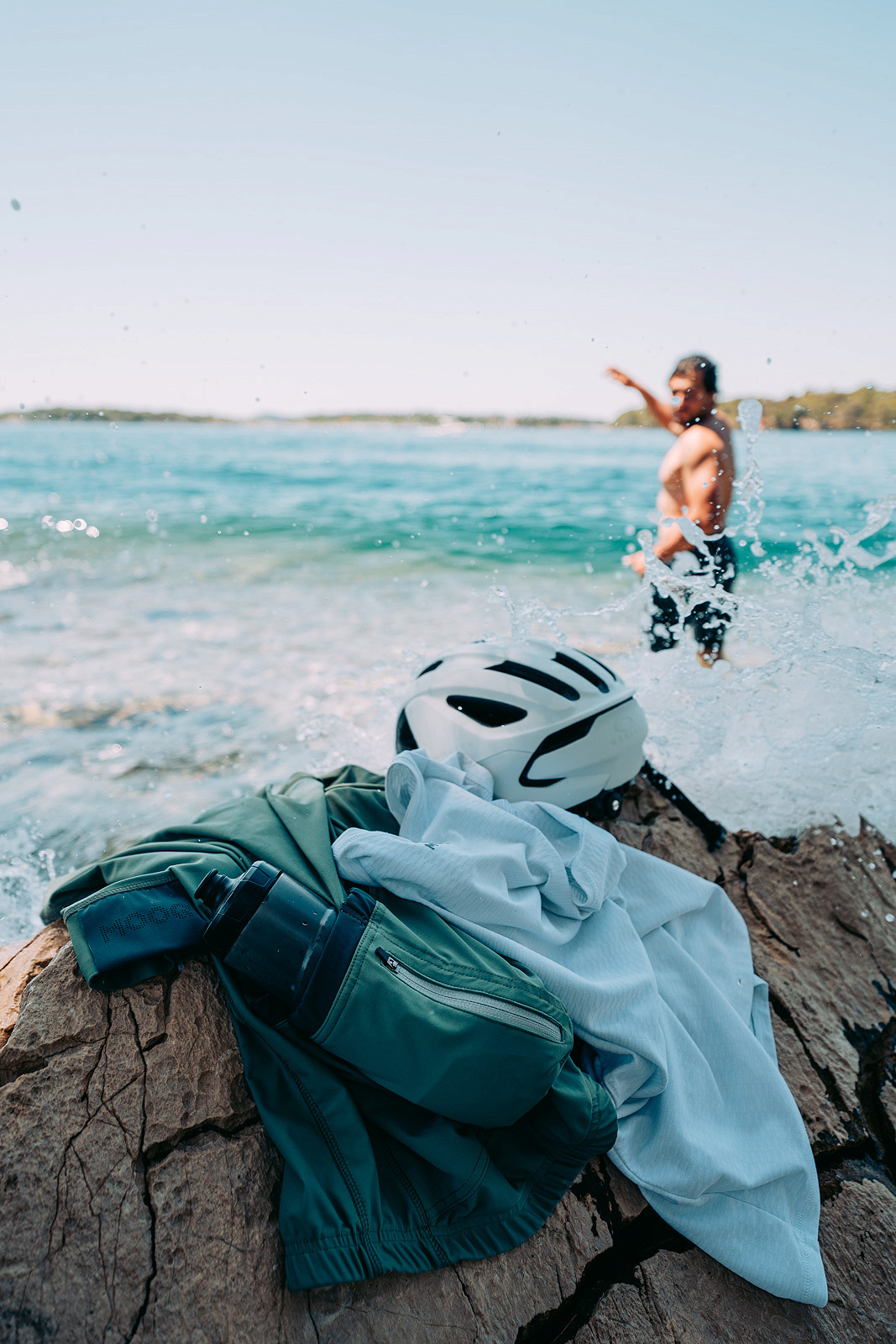 Are you planning to take your bike with you on your holiday? Do you have any more questions? Send me a DM on Instagram or Facebook.
PIN IT FOR LATER