It had been nearly three weeks since we saw the streets of San Francisco for the first time from the windows of our rented car and headed towards the national parks and adventure.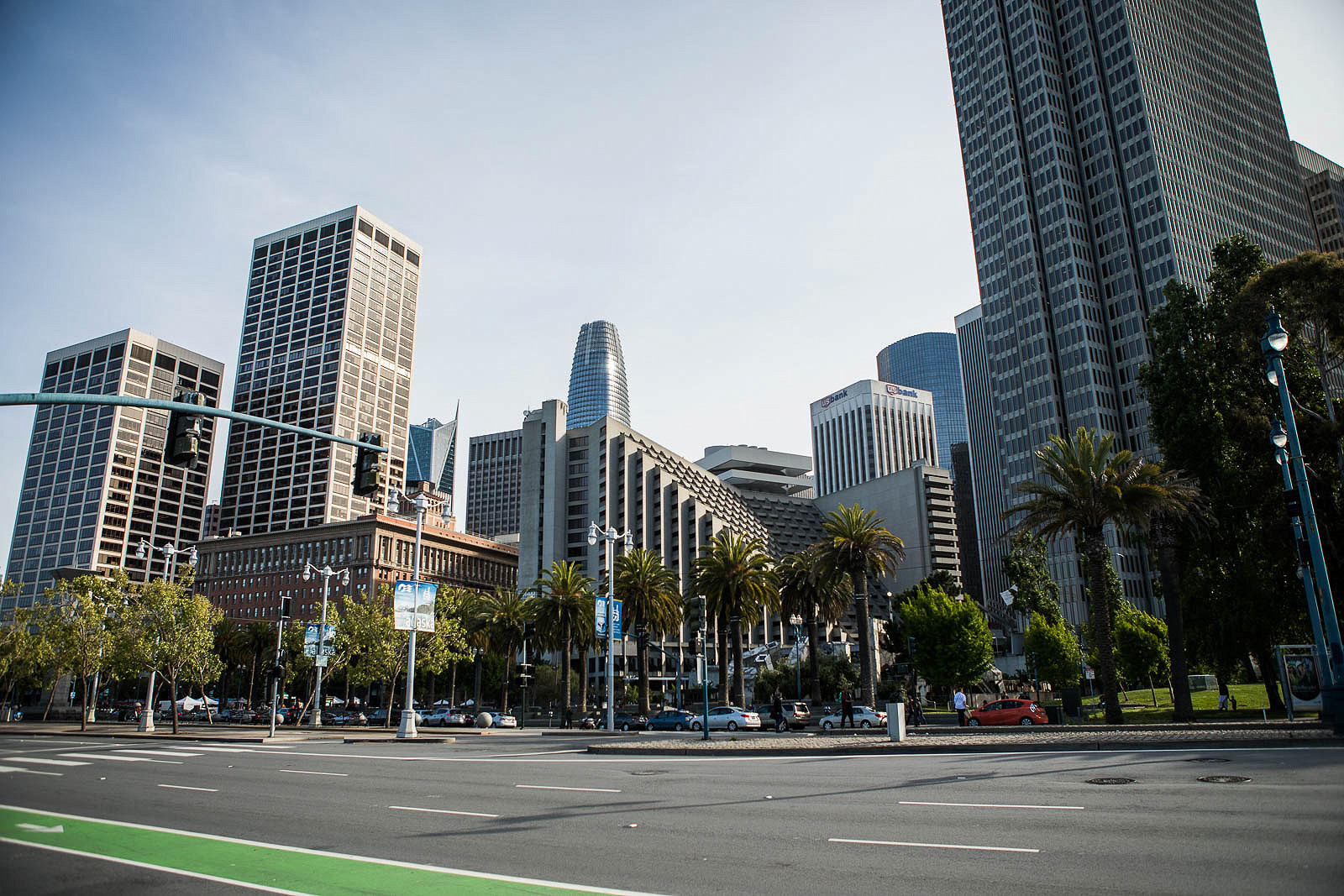 We arrived in San Francisco on Friday and had less than two days to explore it and return the car before our flight on Sunday. We booked our stay in South San Francisco because let's be honest, anything close to the city centre is ridiculously expensive and we wanted to find something for a reasonable price and closer to the airport because that was where we had to return our beloved Toyota on Friday and go there again on Sunday. So South San Francisco and this Airbnb sounded like a good option (and it was).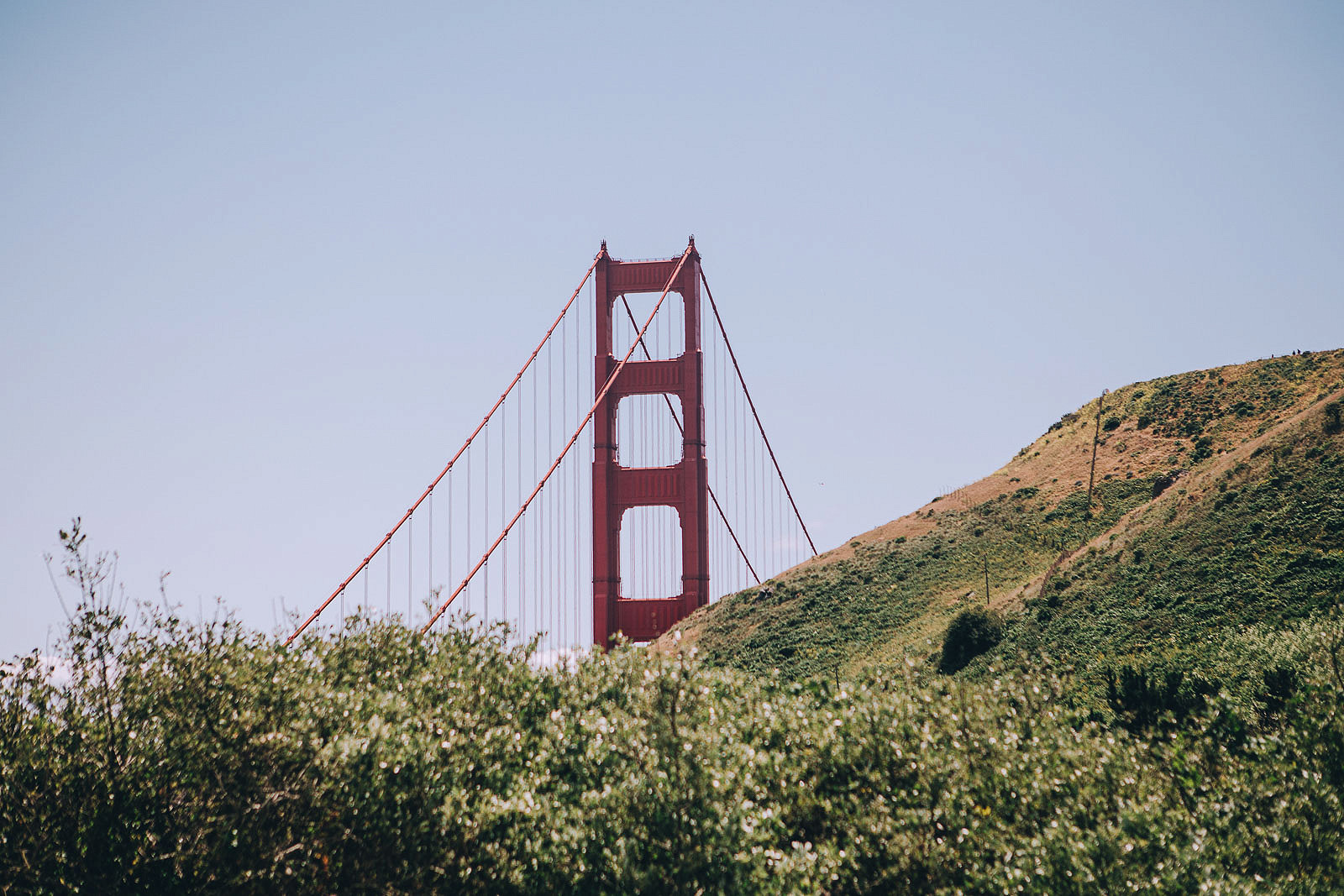 Although we arrived from the south after exploring the Pacific Coast Highway, we drove around to enter San Francisco from the north to drive across the Golden Gate Bridge before we returned the car.
After crossing the bridge we headed towards our Airbnb to take everything out from the car, unpack a few things for our stay, clean the car and get it ready for returning it at the airport. I must admit I shed a tear or two after seeing our car not being ours anymore. )
We spent the rest of the afternoon and then Saturday (or at least the part of Saturday when it wasn't raining so much) exploring the city centre and here is what we can recommend for people who want to walk around the city but also just chill.
Crossing Golden Gate Bridge and the Viewpoints
When you arrive at the Golden Gate Bridge, the number of people trying to park there and take a picture from the hill is literally insane. We tried to stop there and drove around the parking lot for a few minutes but unless you really, really want that picture and your life depends on it, we would say it isn't worth it. And if your life does depend on it, maybe come back on foot.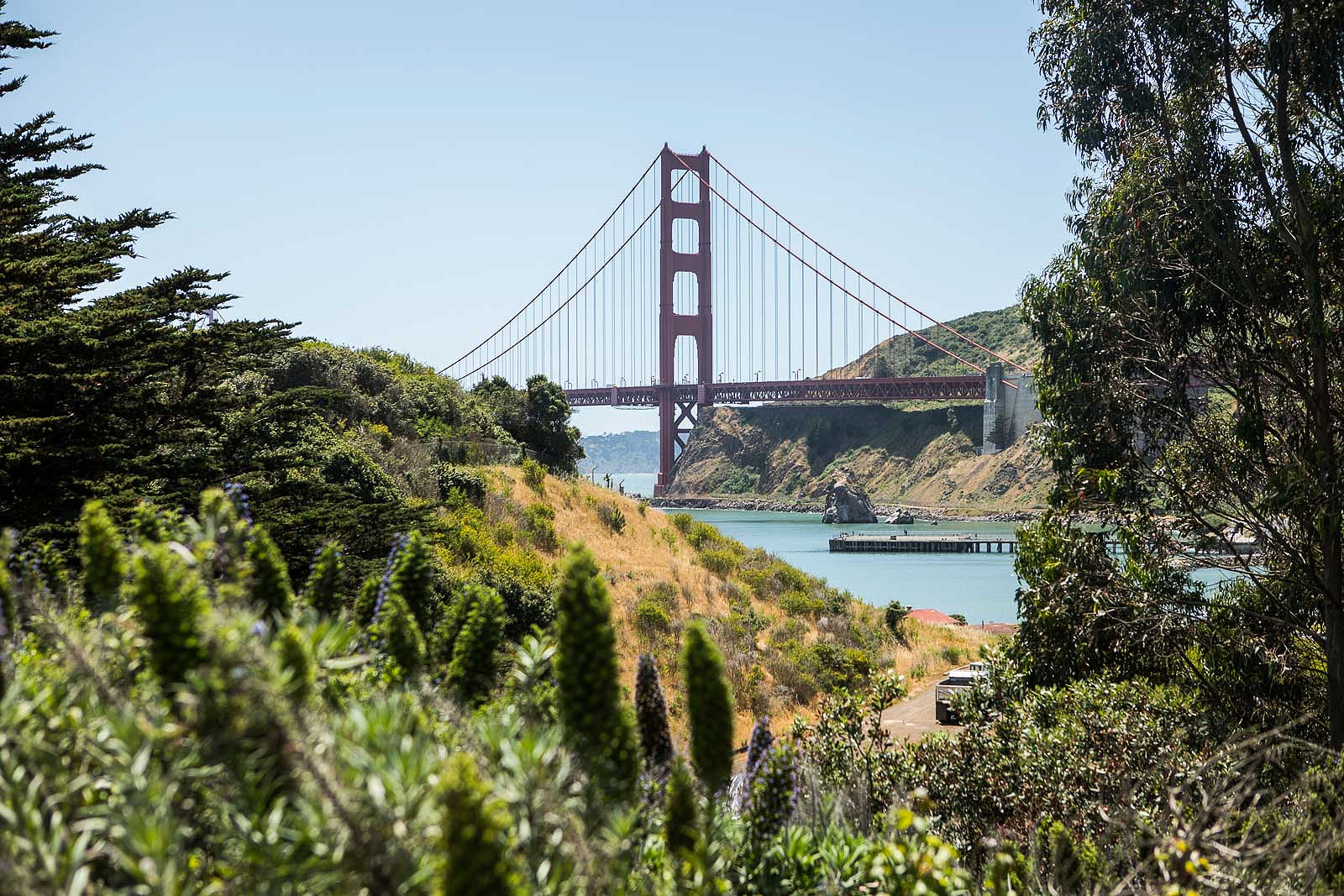 However, we did find another place to see the bridge from. It is probably not a secret viewpoint but when looking up interesting spots to go to I didn't come across this one so here's a tip for you.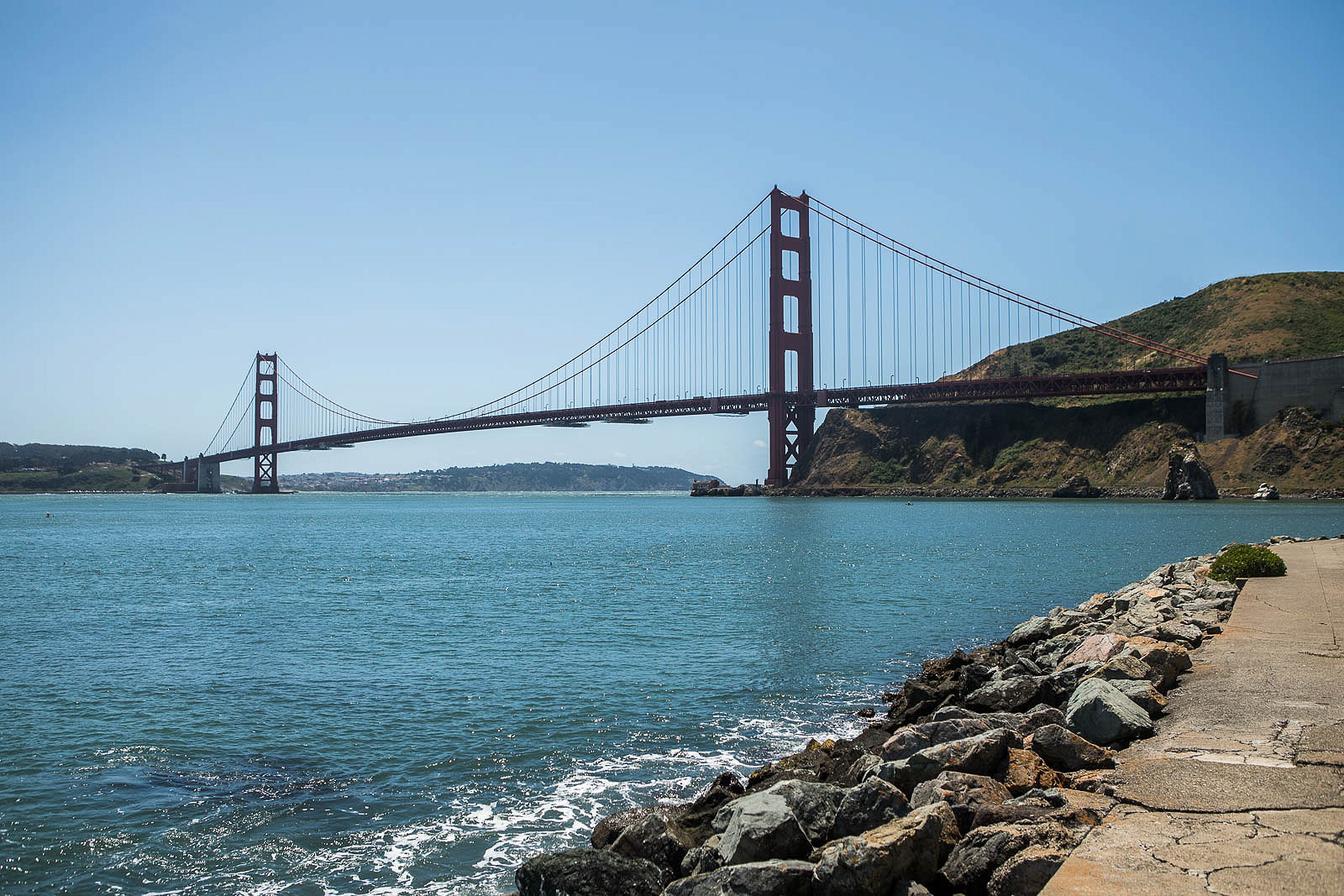 Head to the Presidio Yacht Club. It's below the bridge, there is a parking lot by the water and you can walk around along the piers, to Battery Yates from where you can see the San Francisco skyline and there were two other small groups of people and fishermen with us when we visited so it is not at all as crowded as the viewpoints above.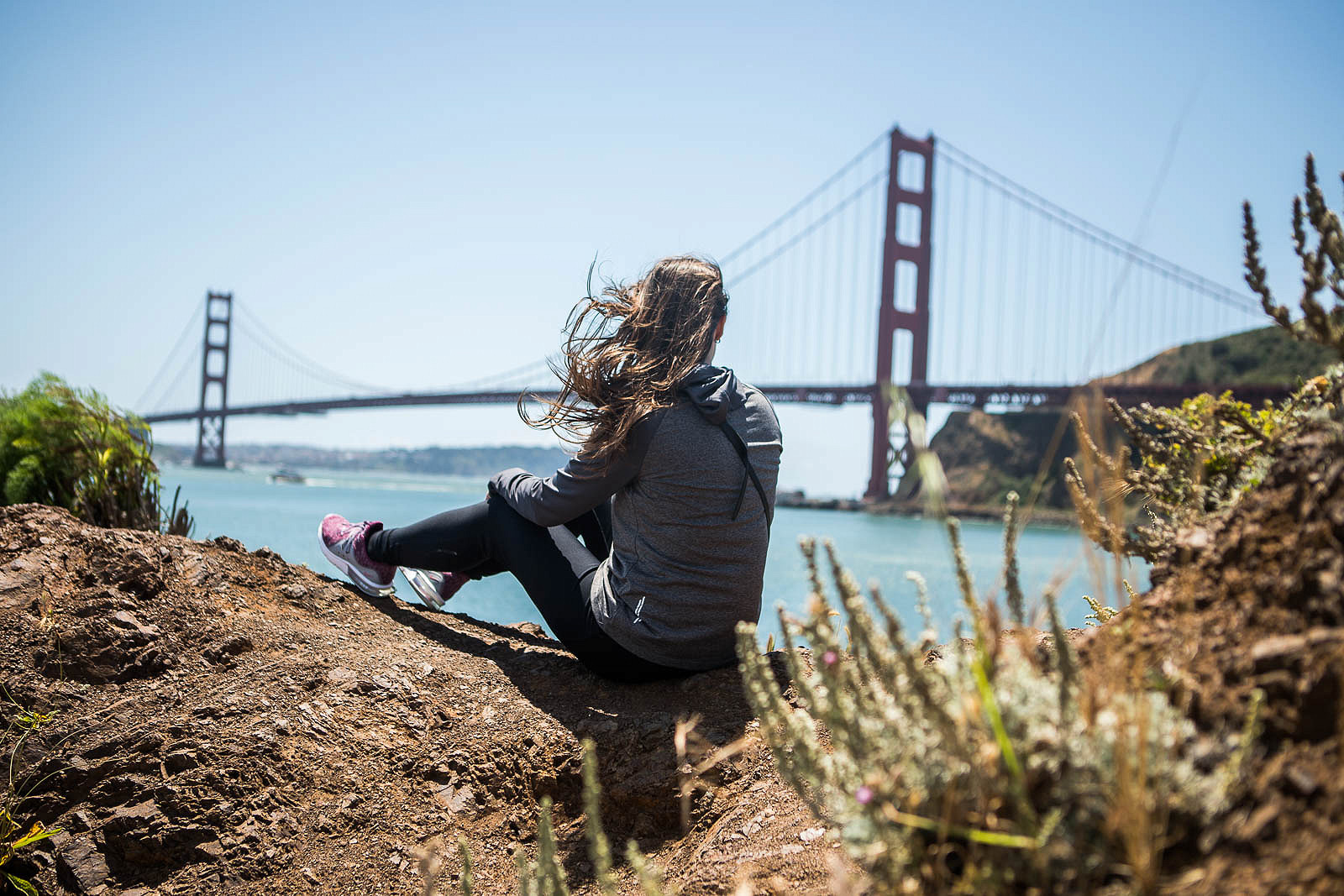 Anyway, back to the car and across the bridge. You have to pay a toll if you want to cross it but it is super easy to do. Just go to goldengate.org and proceed to make a one-time payment from there. It's around 9$ and you can even pay it 48 hours after you have crossed the bridge so no worries!

Ferry Building Marketplace and the Embarcadero
After returning the car, Union Square was the first place we went to when we arrived in the city centre and from there we walked to the Embarcadero. Inside the Ferry Building is a marketplace with different stalls offering everything from gifts to drinks and food.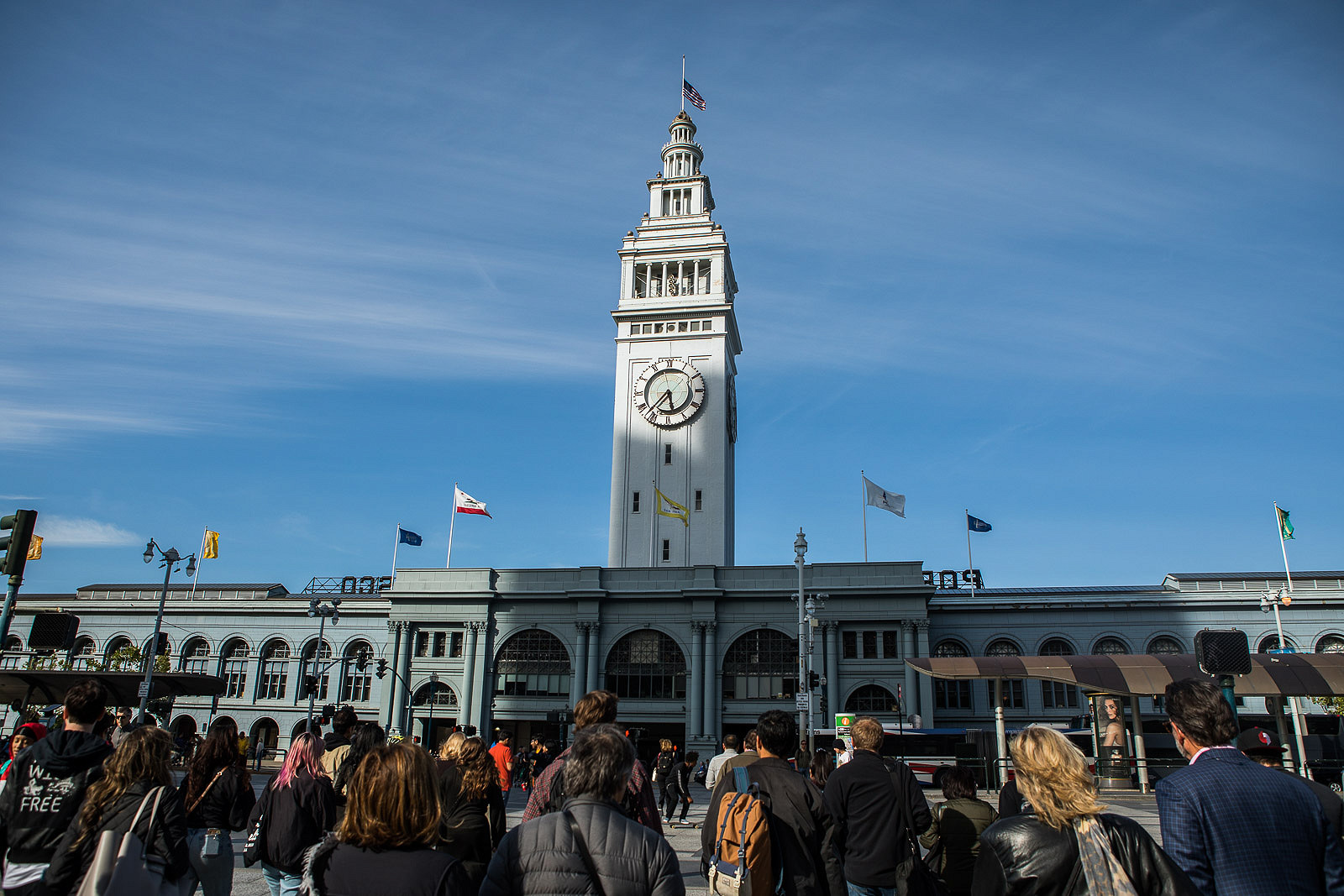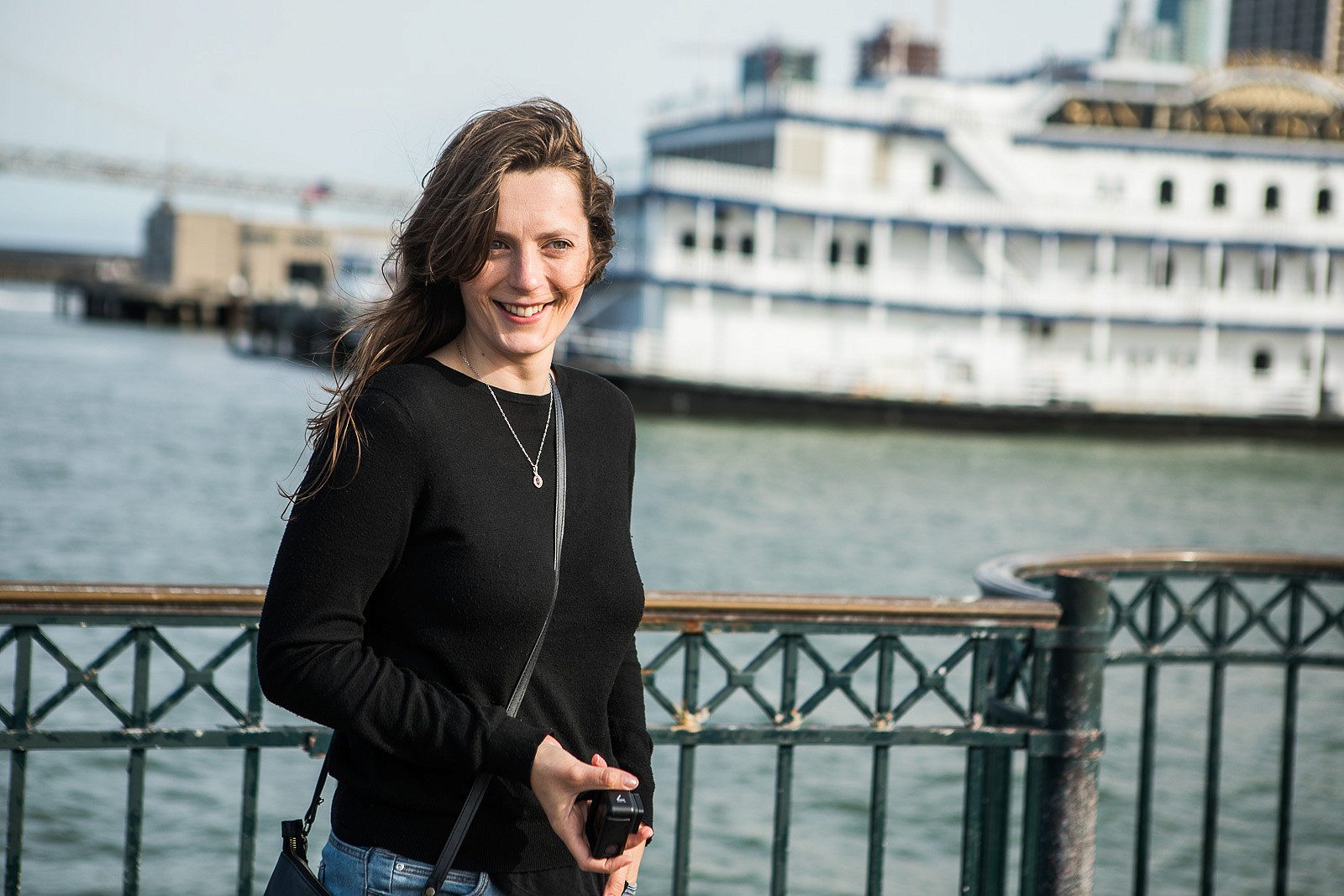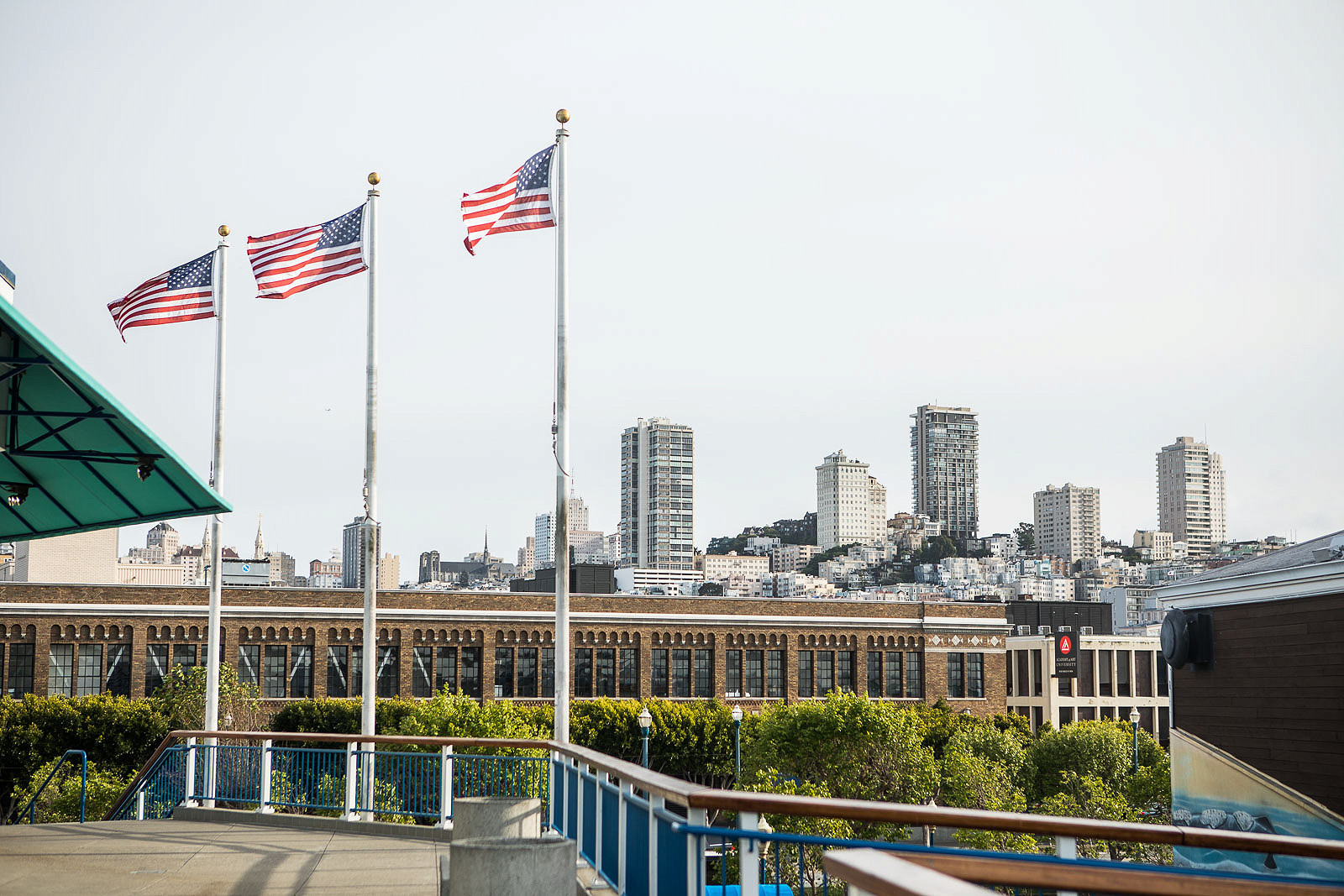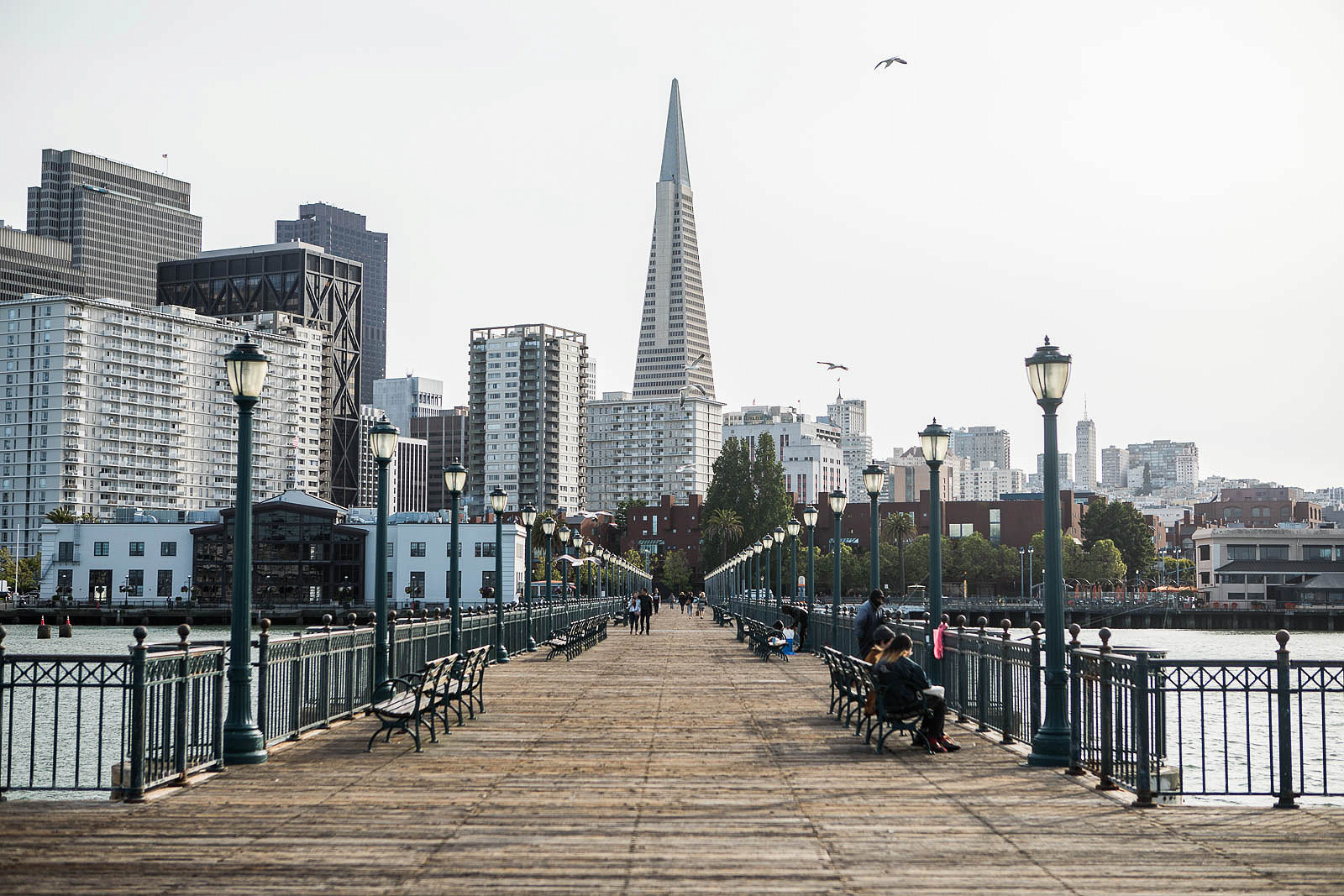 You can take the ferry from Pier 33 to visit Alcatraz but we didn't have much time and we already know that visiting former prisons and similar sites are not something we enjoy very much so we skipped that one.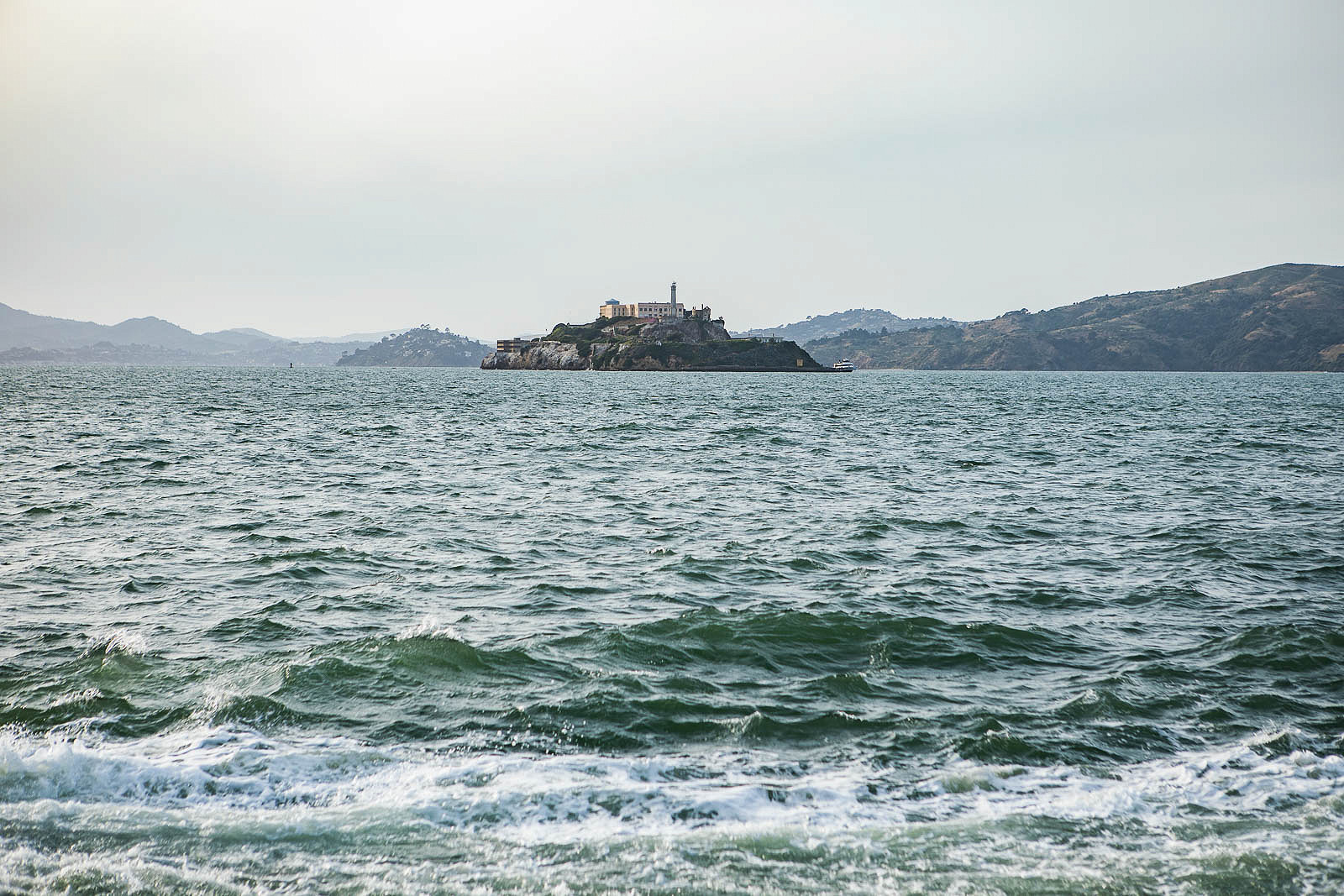 Fisherman's Wharf and Pier 39
It takes approx. 25 minutes to get to the Fisherman's Wharf from Embarcadero but it is a nice walk and I would recommend going on foot. Fisherman's Wharf is quite the place if you want something loud and touristy. But I guess it's part of the experience and we did walk around to see what else is around the next corner.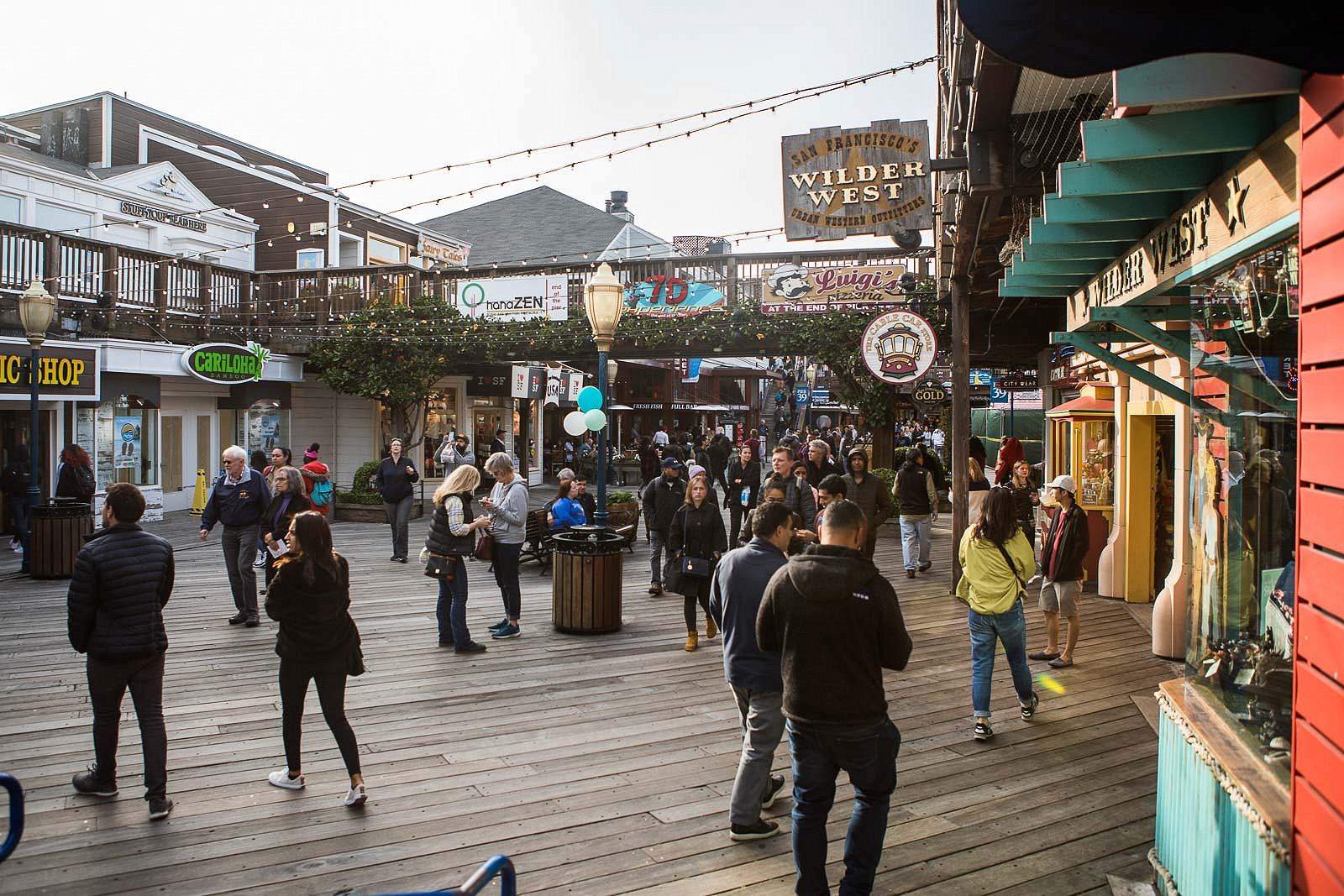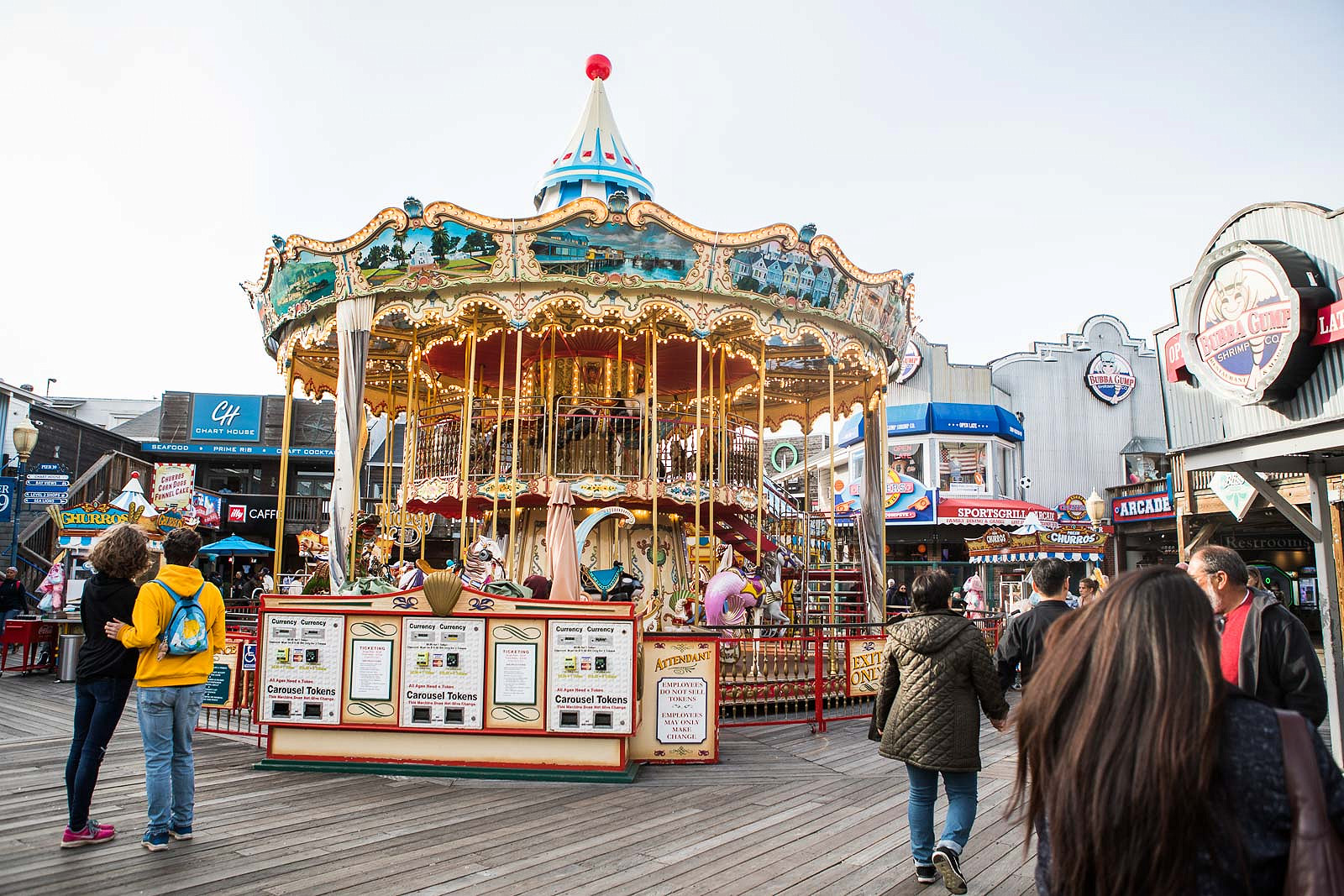 Why it is on the list though is because just behind the craziness, at Pier 39, there are sea lions. There were quite a few mostly chilling on the wooden boards they have there to themselves. It definitely is interesting to see so many sea lions in the city and it is worth seeing. But compared to seeing elephant seals on the Pacific Coast when we were passing by a beach where you can observe them was a lot calmer and felt more like seeing the animals in their natural habitat.
Pier 39 is also the starting point of the typical cable car.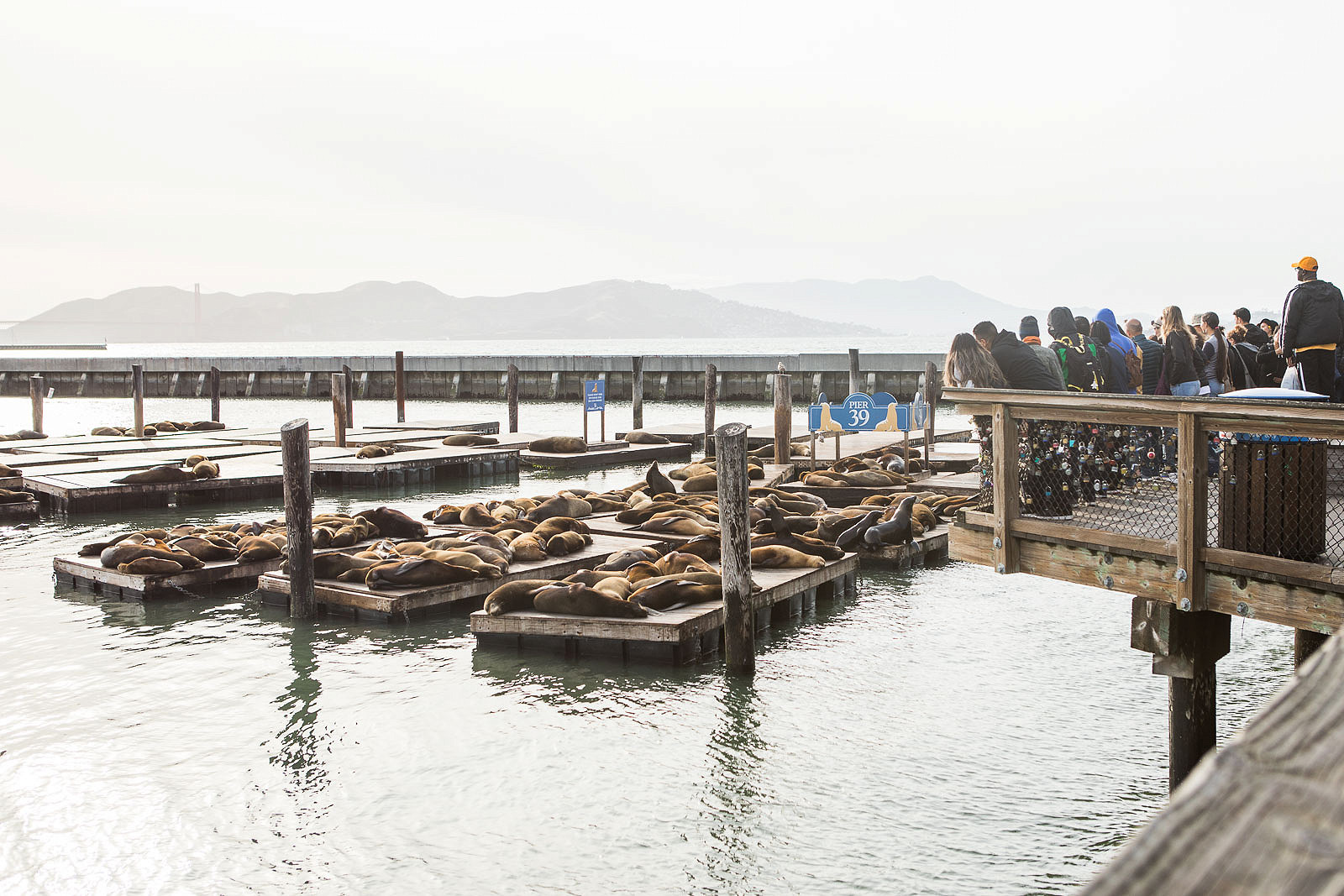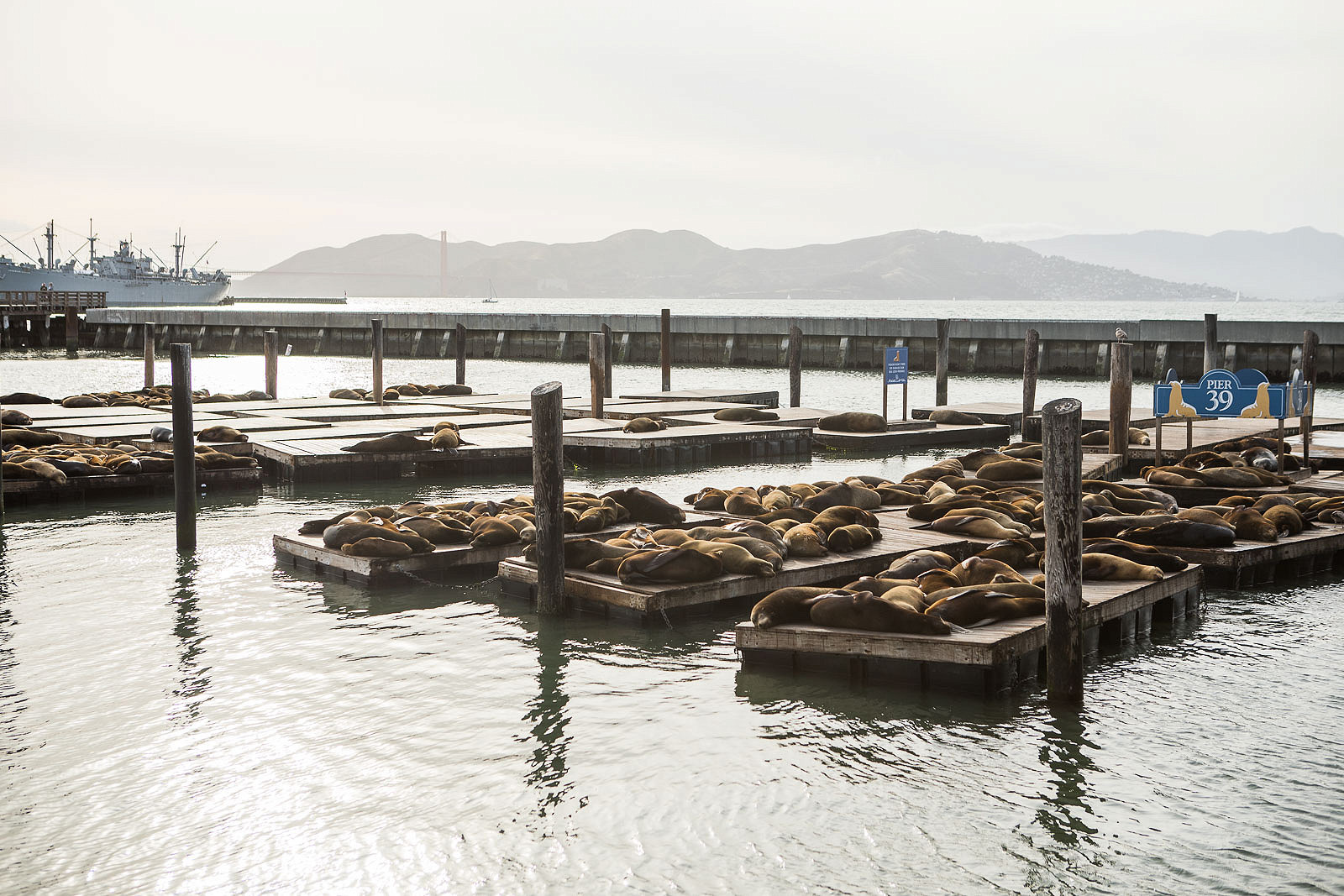 Ghirardelli Square & San Francisco Brewing Co.
We stopped by this square to do some last-minute souvenir shopping and taste the presumably best hot chocolate we could get in San Francisco (chocolate in a nice box is greatly appreciated as a souvenir).

And we ended up spending our evening here as well, at the San Francisco Brewing Co., where they focus on small-batch brewing and offer more than 10 different house-made craft beers. So we stayed there, trying out different beers, trying to understand baseball and just enjoying a chilled evening after days on the road. Highly recommend you check out this place!
Lombard Street
Another 20-minute walk from Pier 39 is one of the most visited spots in the city, Lombard Street. It wasn't crowded only because it started raining as we were walking there. It is known as "the most crooked street in the world" and you can walk here or drive a car through this street too but I am not sure how enjoyable that is. :)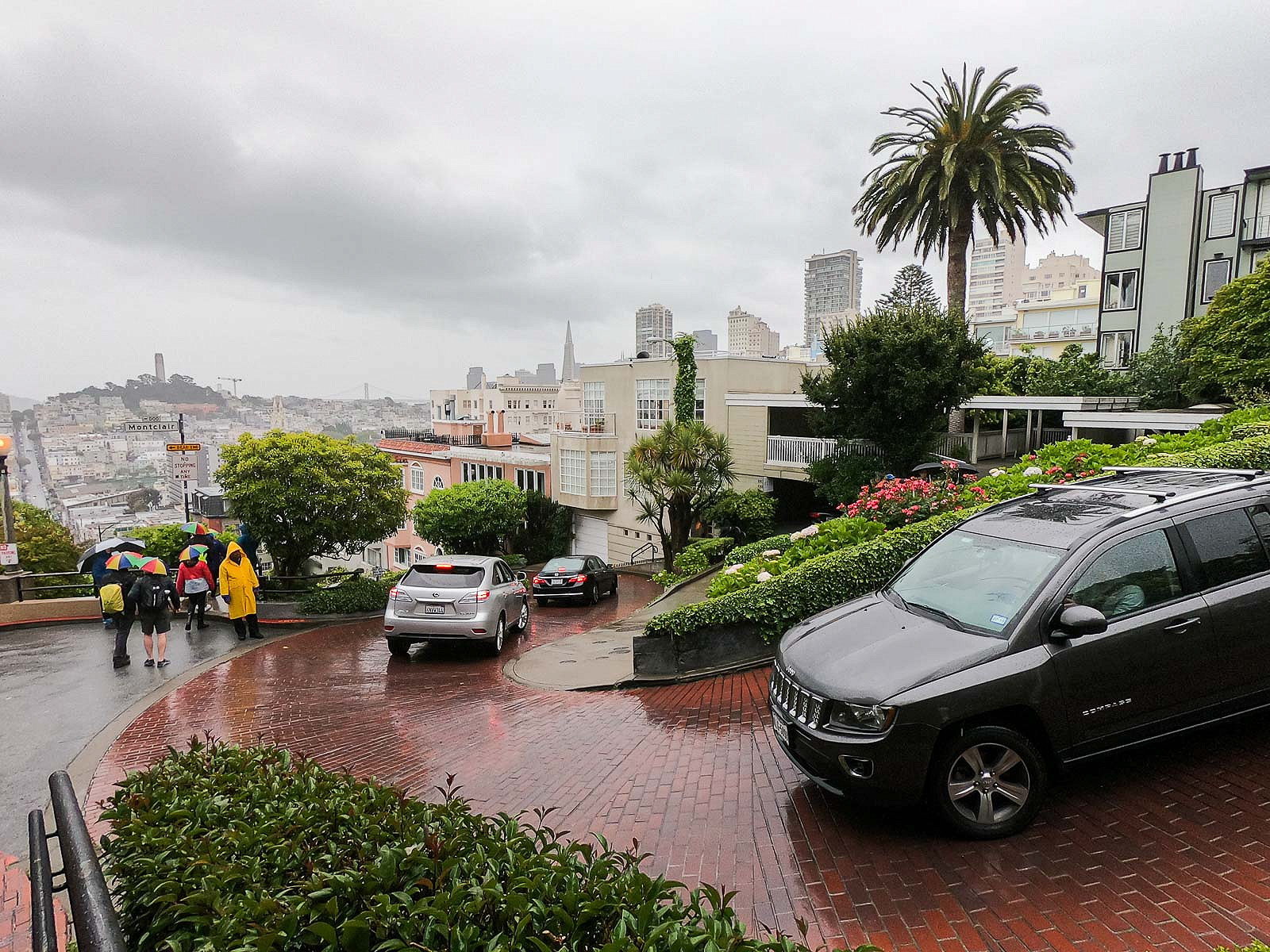 Chinatown
Chinatown is intense. With the rush, the aroma, the atmosphere, the colours… it is the oldest Chinatown in the US and compared to the Chinatown in Liverpool which is the oldest in Europe, it is a lot bigger. We entered through the typical gate (Dragon Gate) which can be found at Bush St & Grant Ave and walked around. You really would forget you are in San Francisco, it feels like you have been transported to a completely different place and then, suddenly, you are back in the streets of SF.

If you have more time than we did and the weather is on your side (aka it's not raining all day), I would go for one of the tours of the city. There are of course free tours (you tip the guide at the end with an amount you find suitable) or I have seen Urban Hikers SF recommended quite a lot.
We also didn't end up going to The Painted Ladies and Alamo Square or Coit Tower which were on our list of places to go but considering we only had about a day and a half and it ended up raining for most of the time, we spent our last evening of this road trip at our Airbnb, eating dinner and resting before the flight. So until next time San Francisco!