The crystal clear waters of Krka National Park make it one of the most popular places in Croatia. Now, I have to say we visited this national park in 2021, when some covid restrictions were still in place (e.g. tests, vaccination certificates, masks in certain places) so I guess there were not as many people as there normally are which made our experience a lot nicer.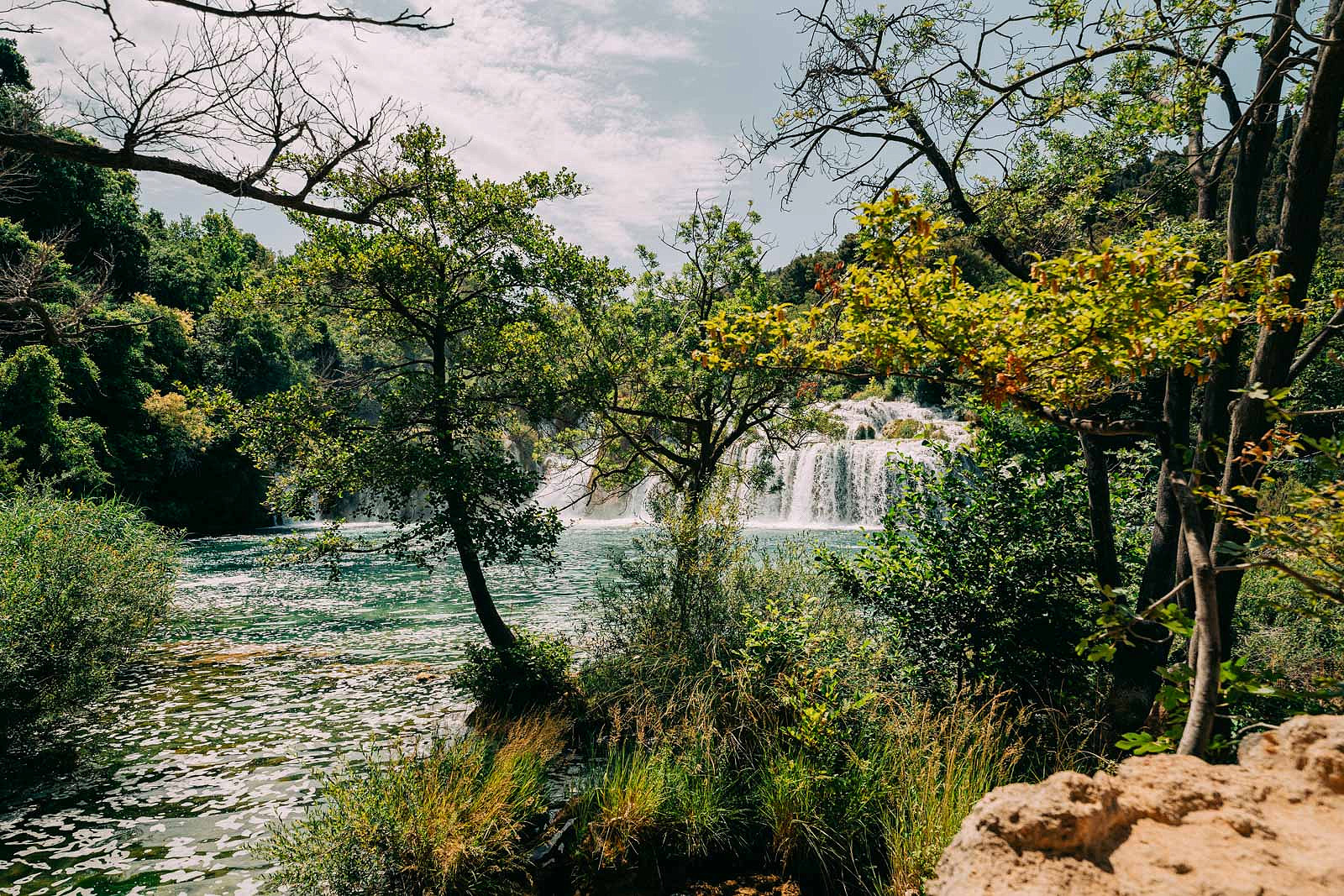 However, Krka is a really beautiful place and I would highly recommend adding it to your list of places to visit in Croatia, just get here early in the morning if you visit during the main season.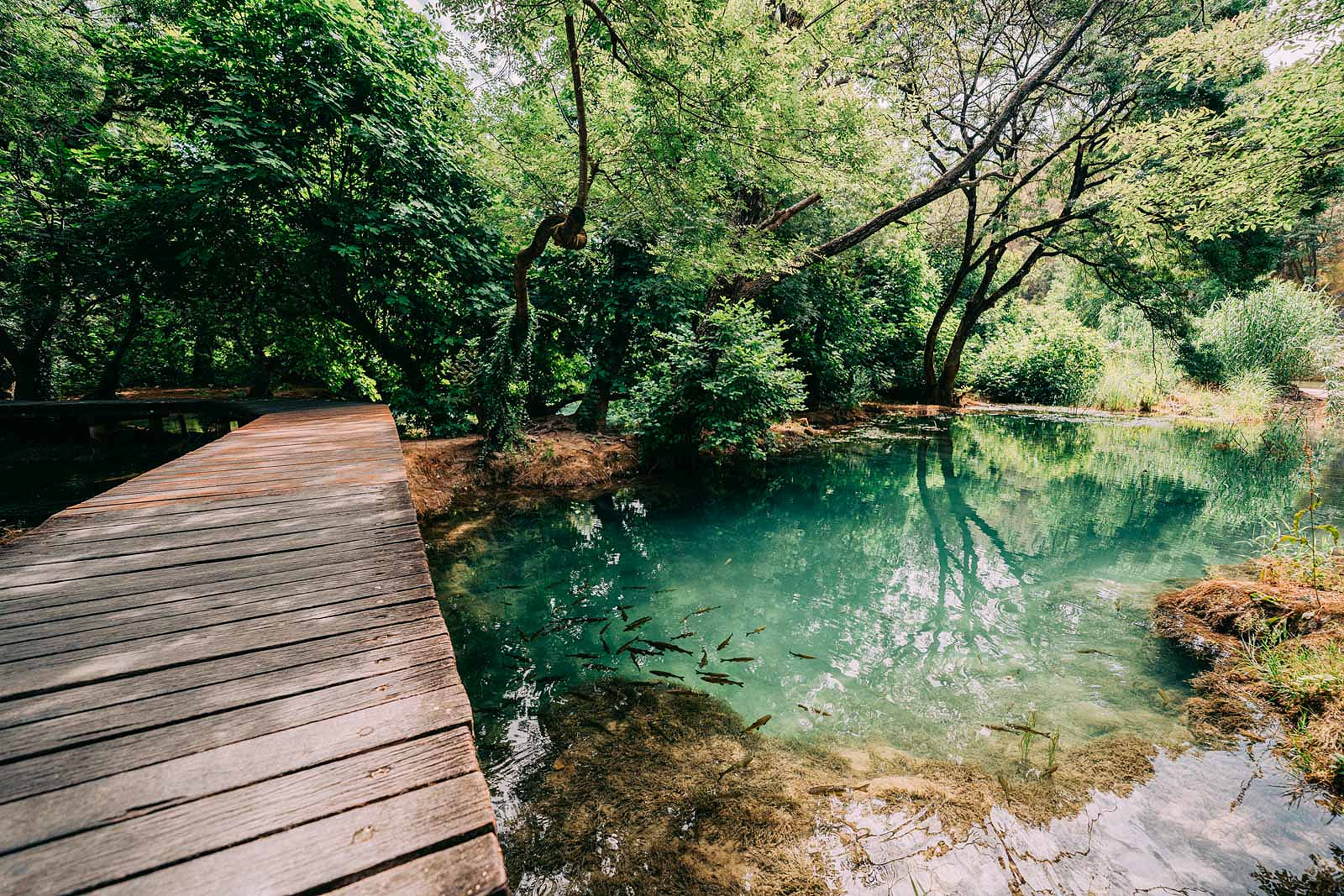 Skradinski Buk - Lozovac Entrance
The most popular waterfall and the place you have in mind when you imagine Krka National Park. It is made of 17 waterfalls cascading into one another and the last one creates a beautiful lake. It used to be allowed to swim in it but it is now forbidden during the main season and it makes perfect sense if you ask me.
The parking lot is on a hill so you have to either walk or take a shuttle bus (they run between April and October, during off season you can apparently drive your car to the bottom of the hill). We walked down but it is not a nice walk, it's very rocky and I would only take it again if it was clear we would have to wait for the shuttle bus in a long queue.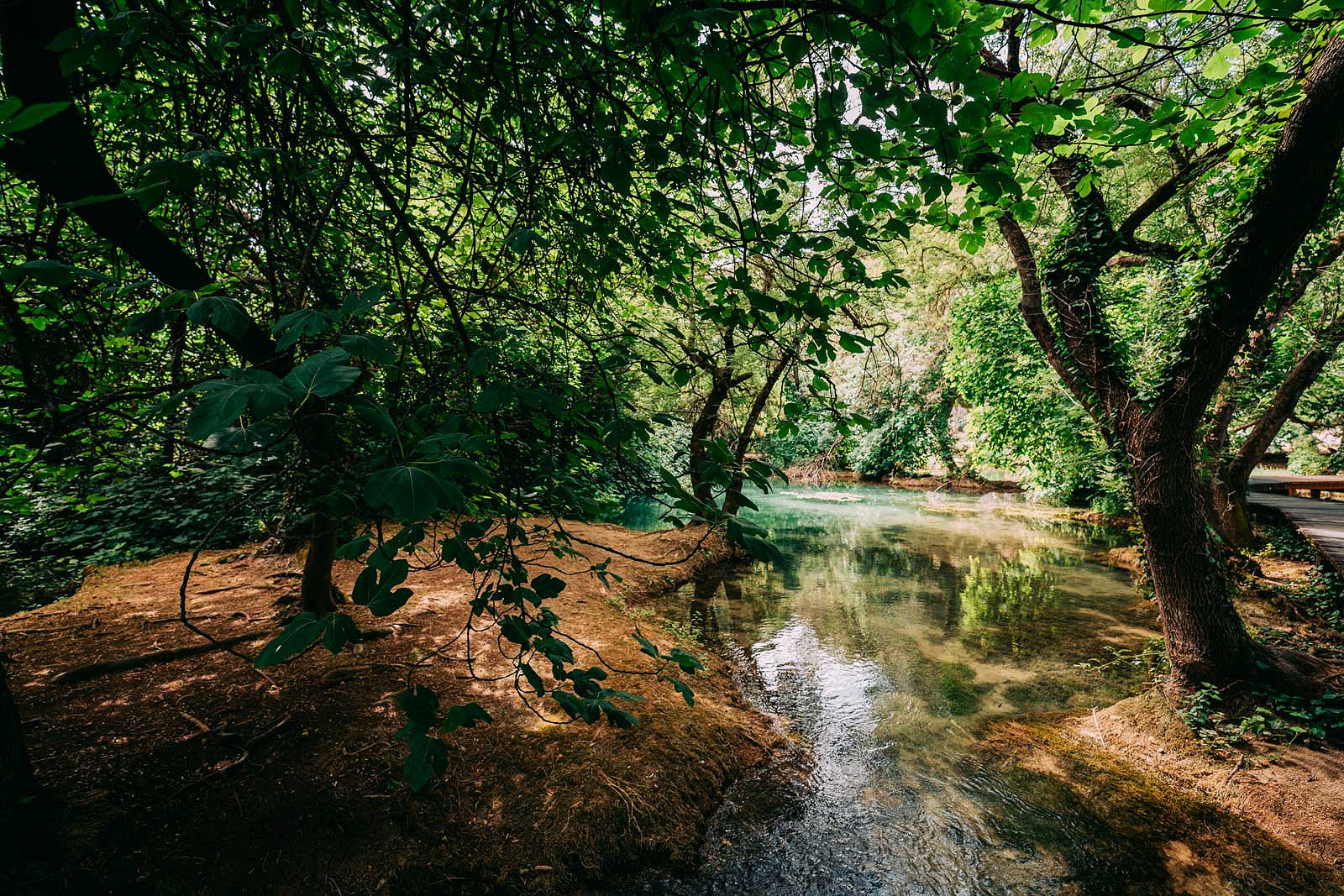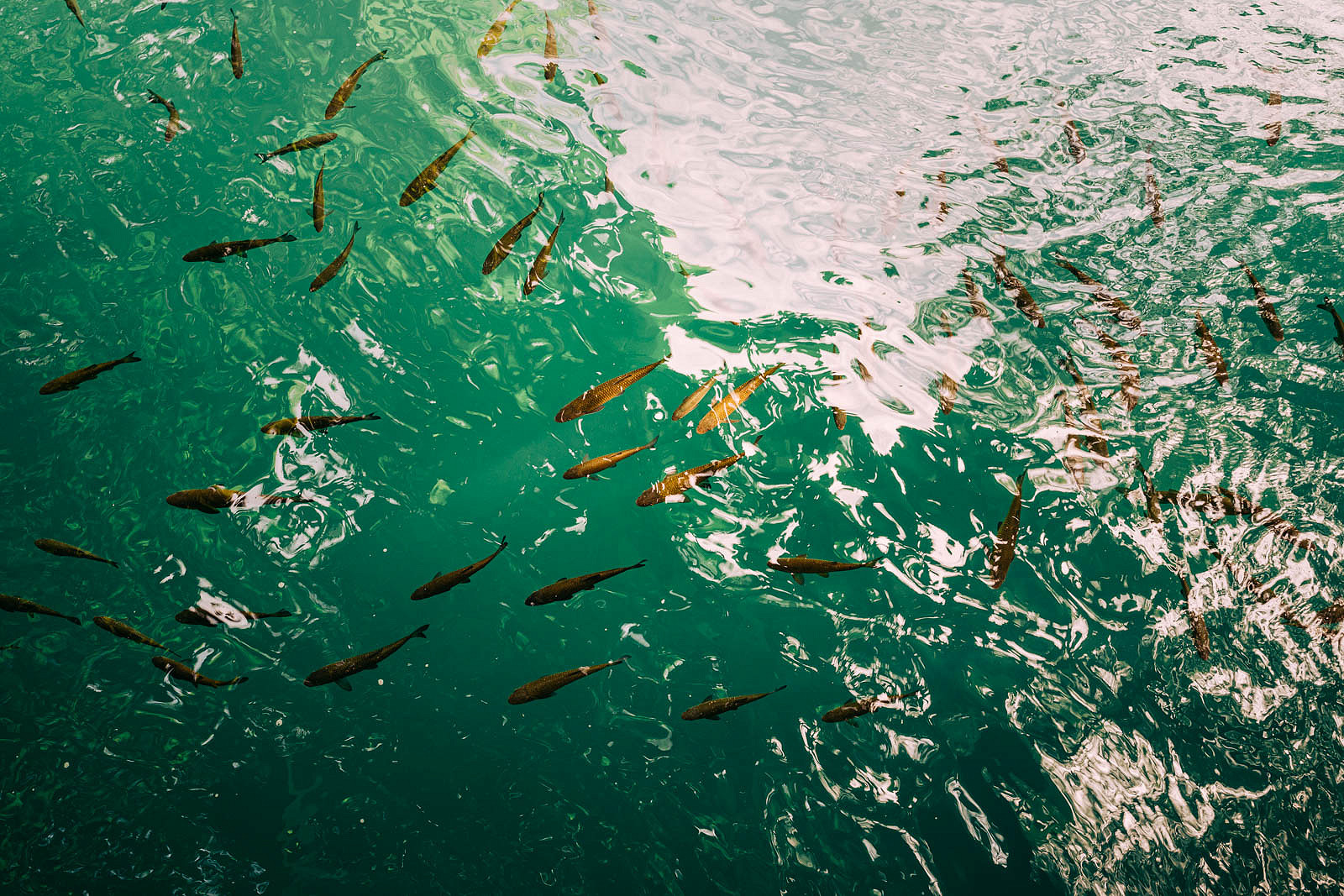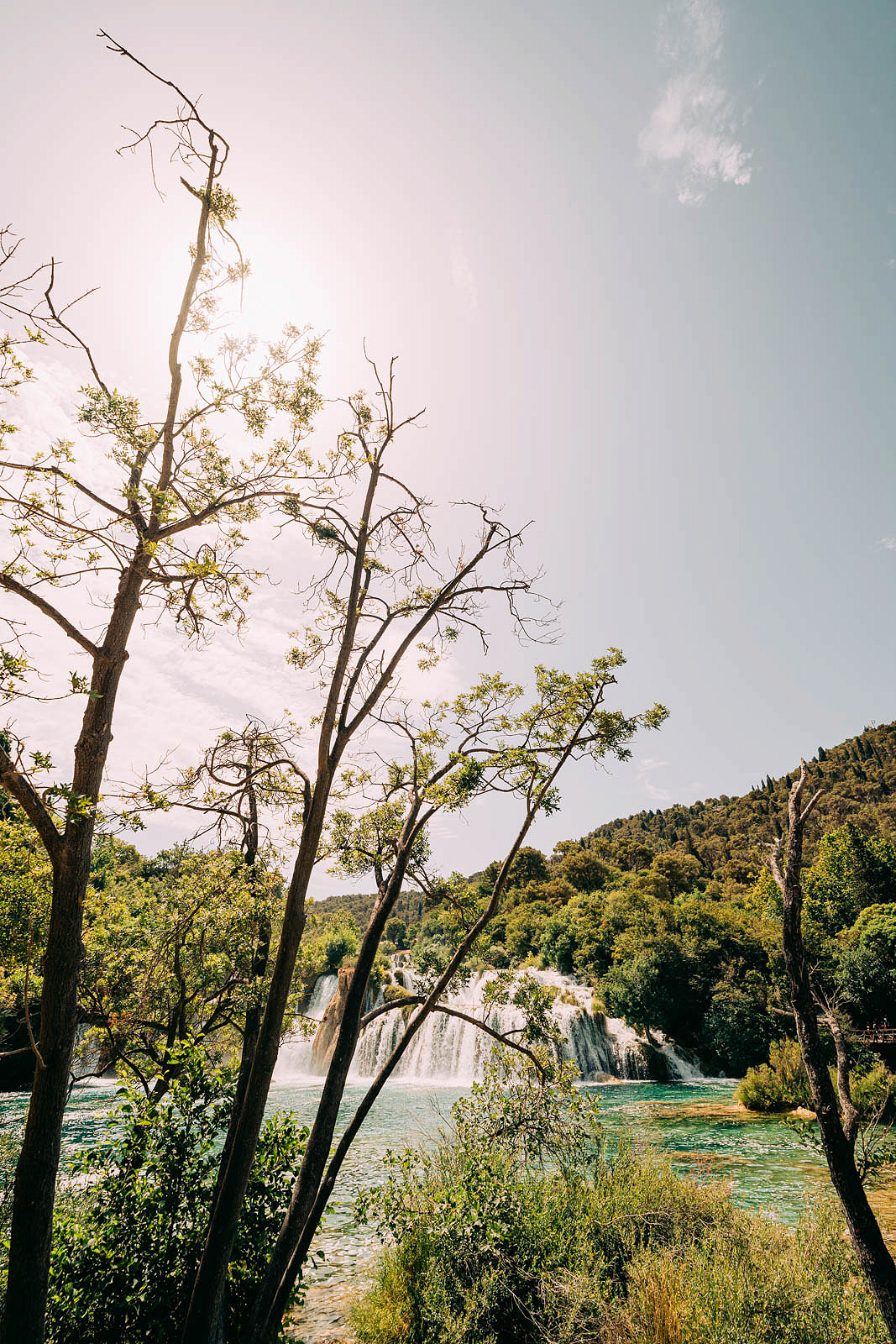 Definitely make it your first stop in the park, as it gets very busy. It is, however, worth the crowds. Follow the path (it's nearly 2 kilometres long) that will lead you to bridges and waterfalls, finishing under Skradinski Buk where you can admire the beauty of this place.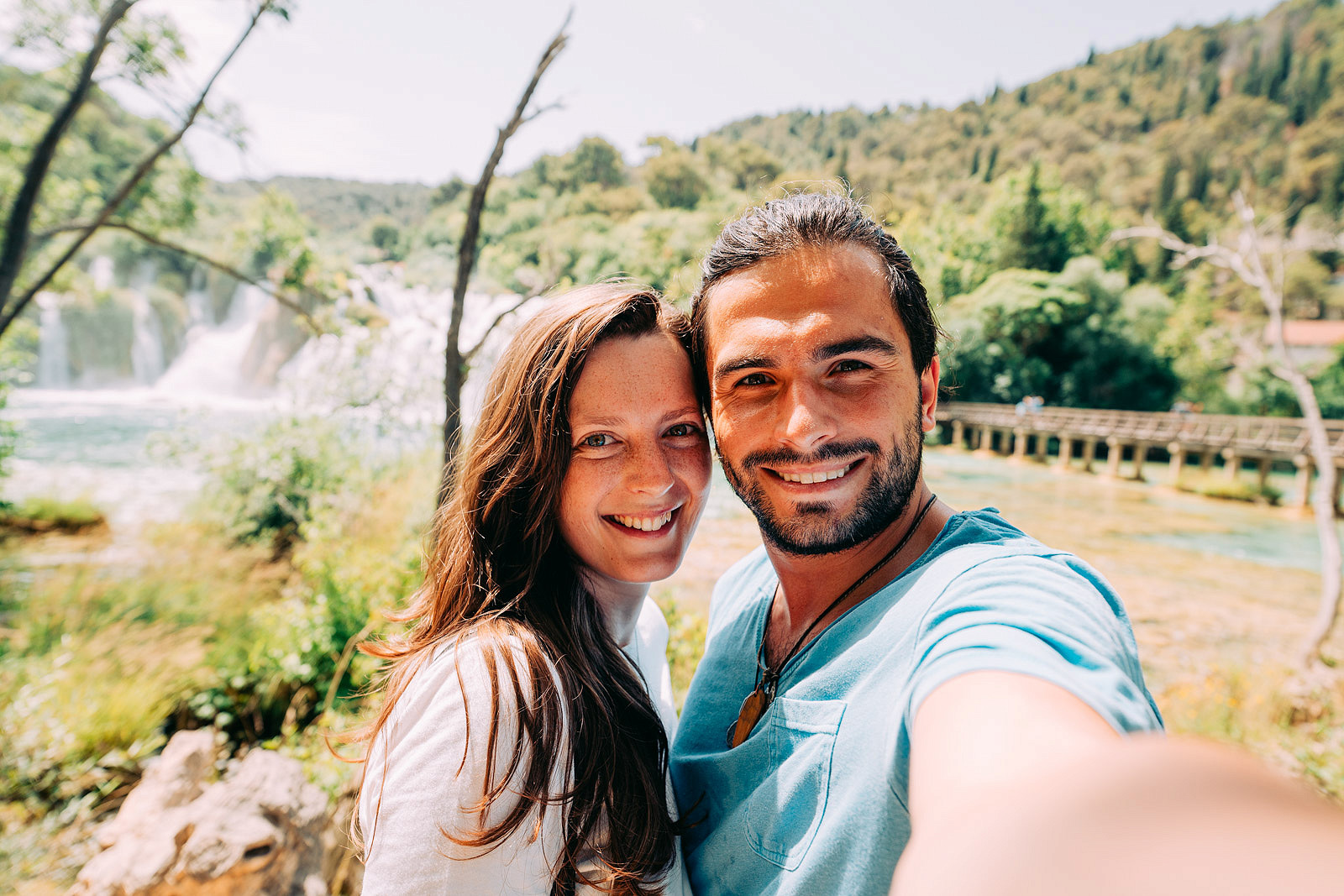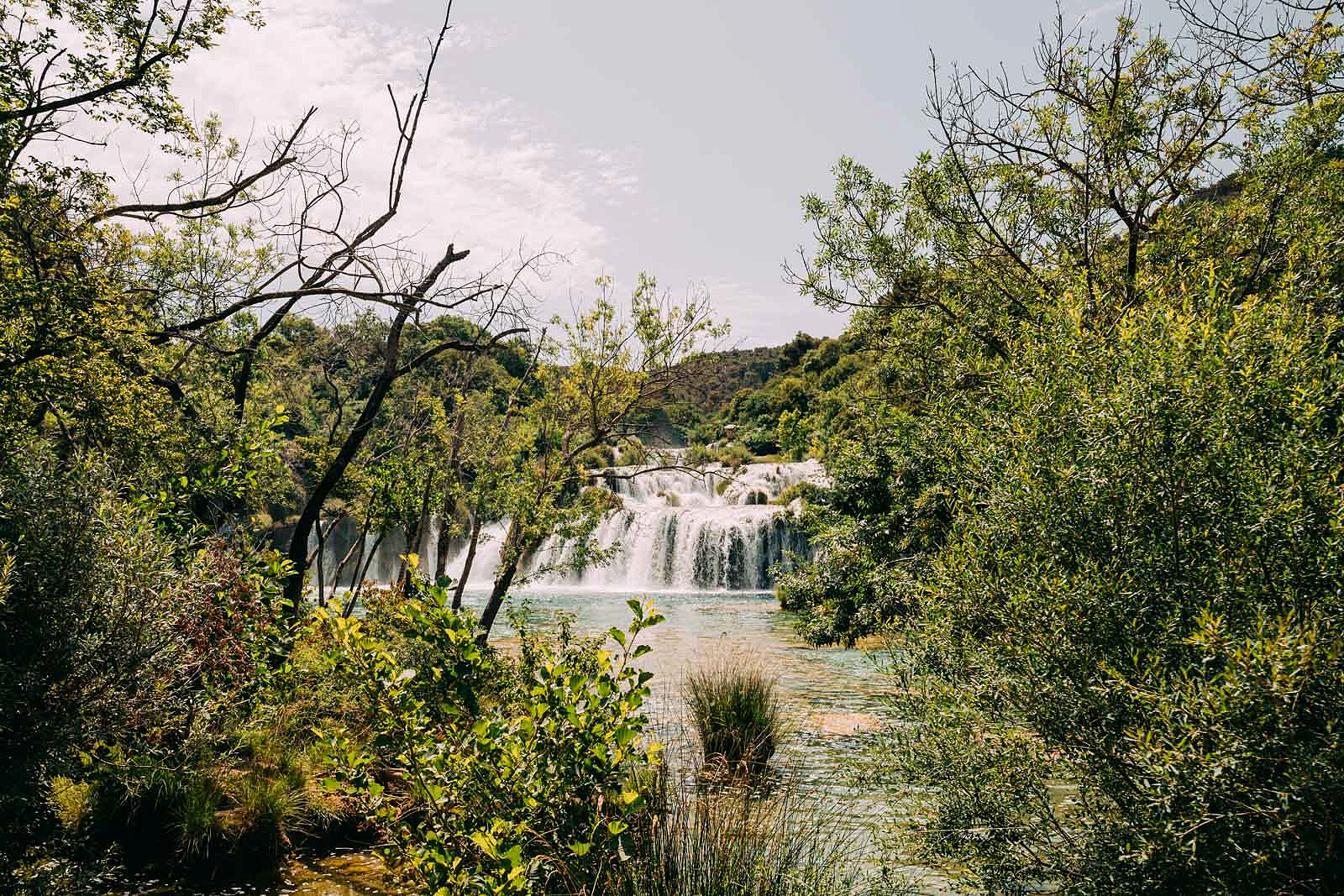 When you walk up from the waterfalls, you can come close to them and see the water dropping endlessly, before you decide to continue to the part with a few old buildings. They house museums, souvenir shops and a café / restaurant, which I would recommend to cool down in the shade with a beautiful view of the water after your walk along the waterfalls and before you continue to other parts of the park.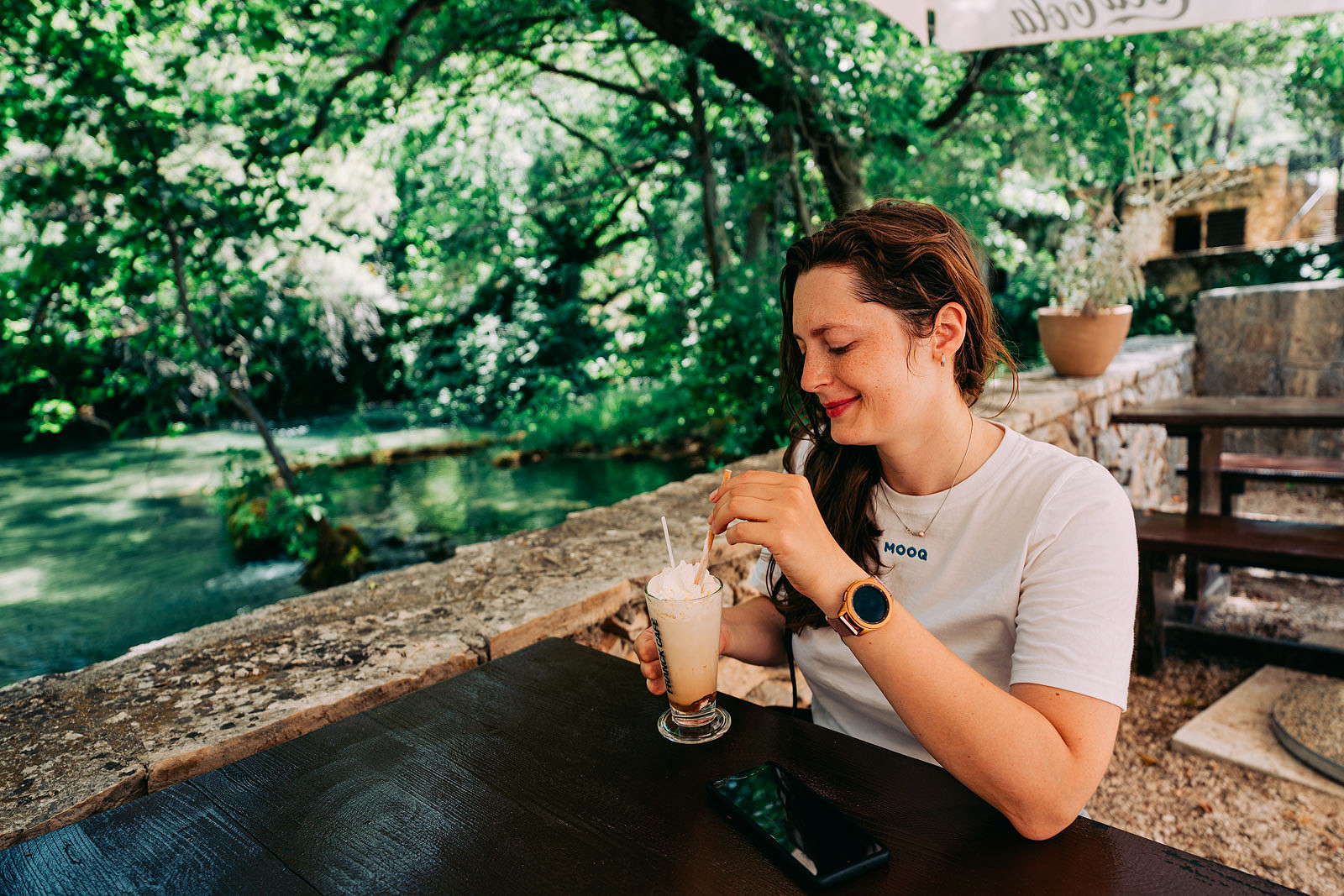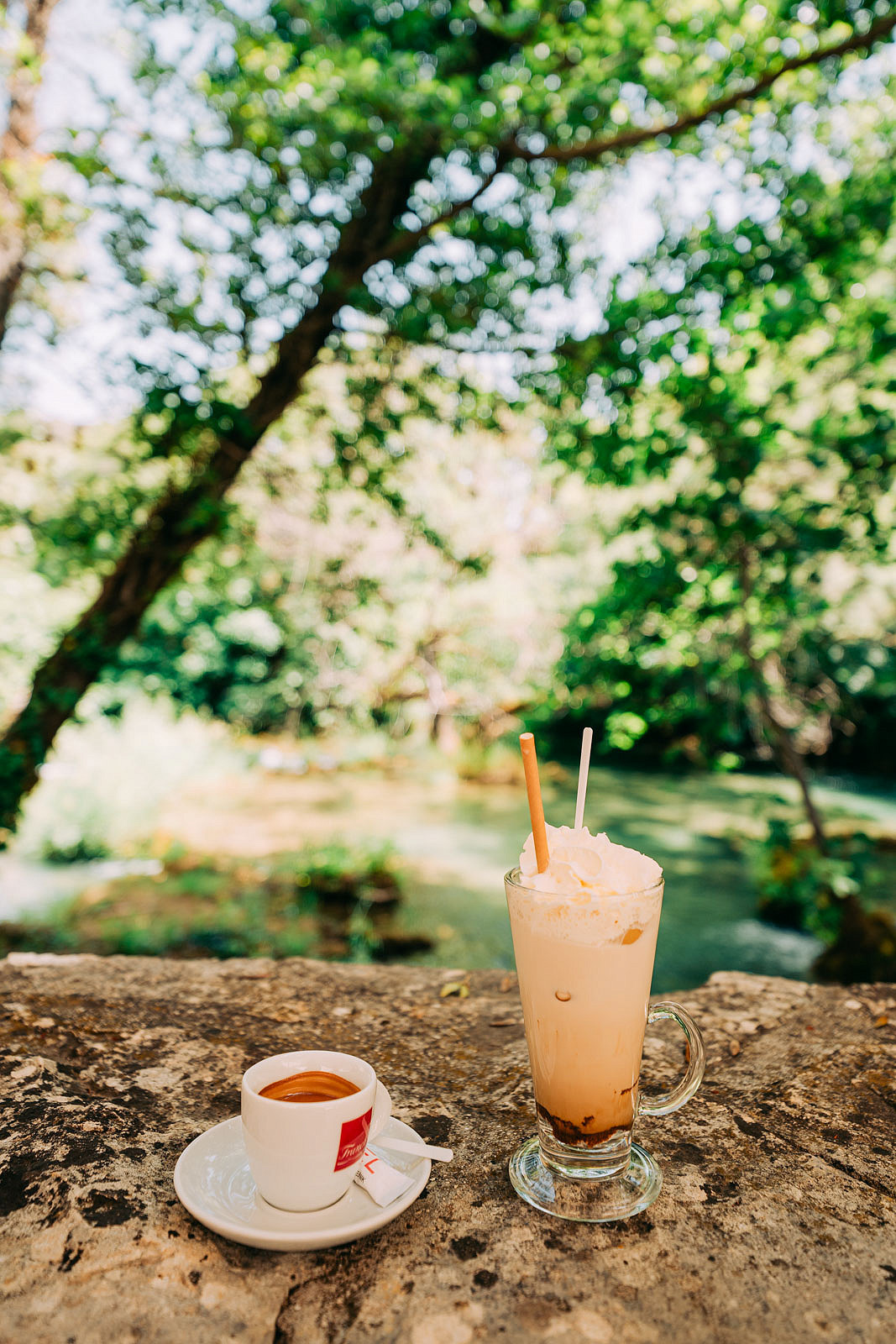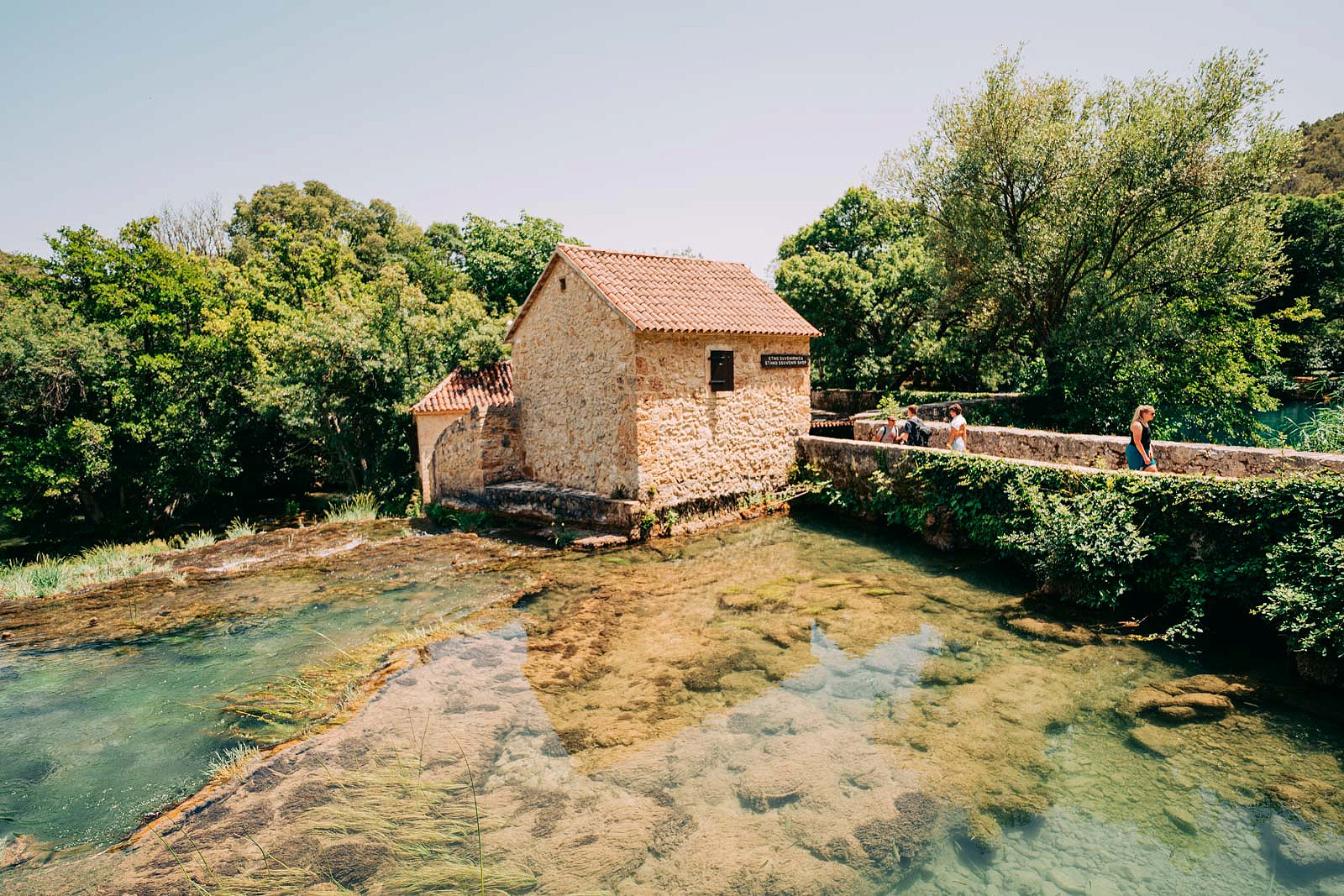 After that, when you have enjoyed the surroundings of Skradinski Buk, just wait for the shuttle bus and go back to the parking lot.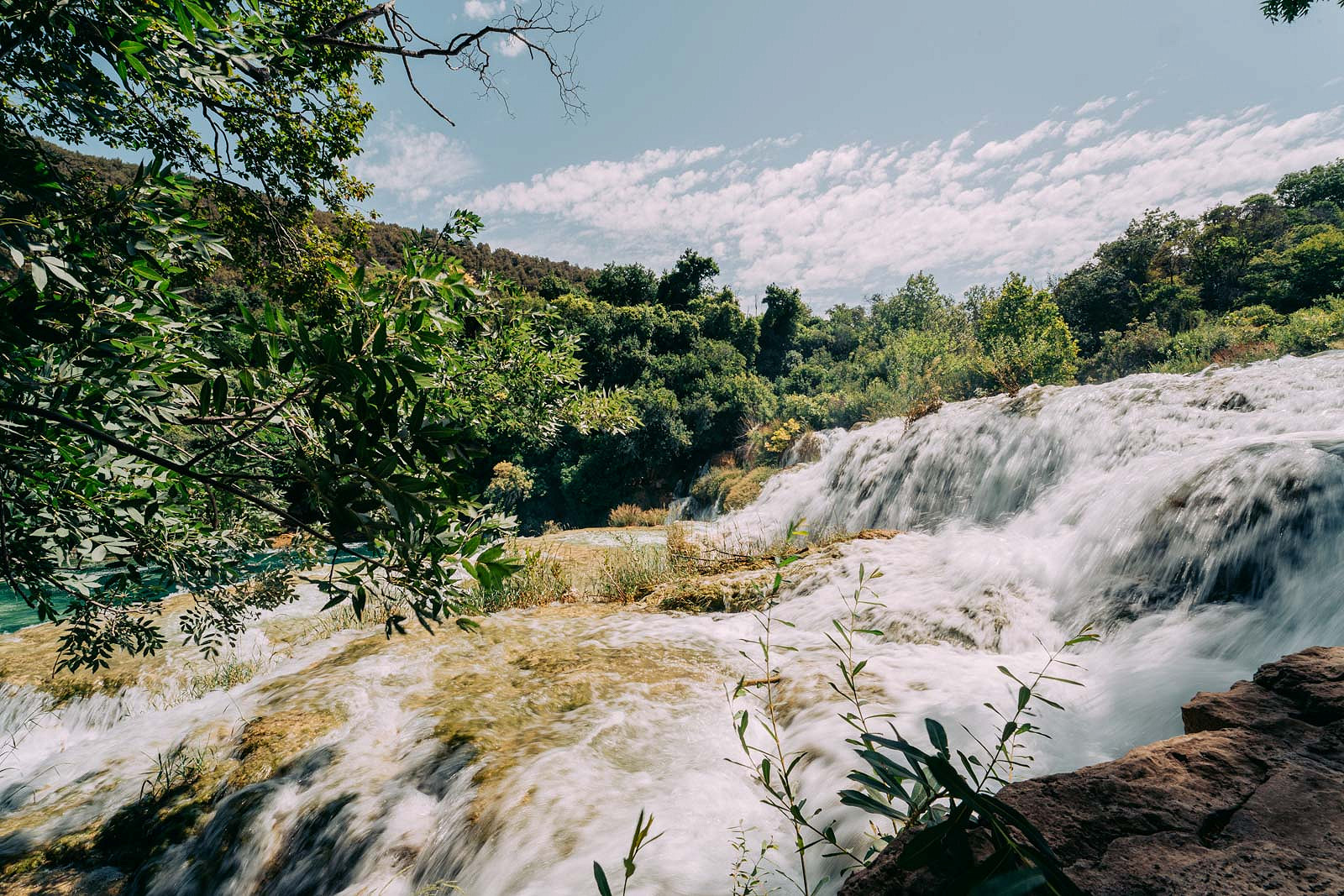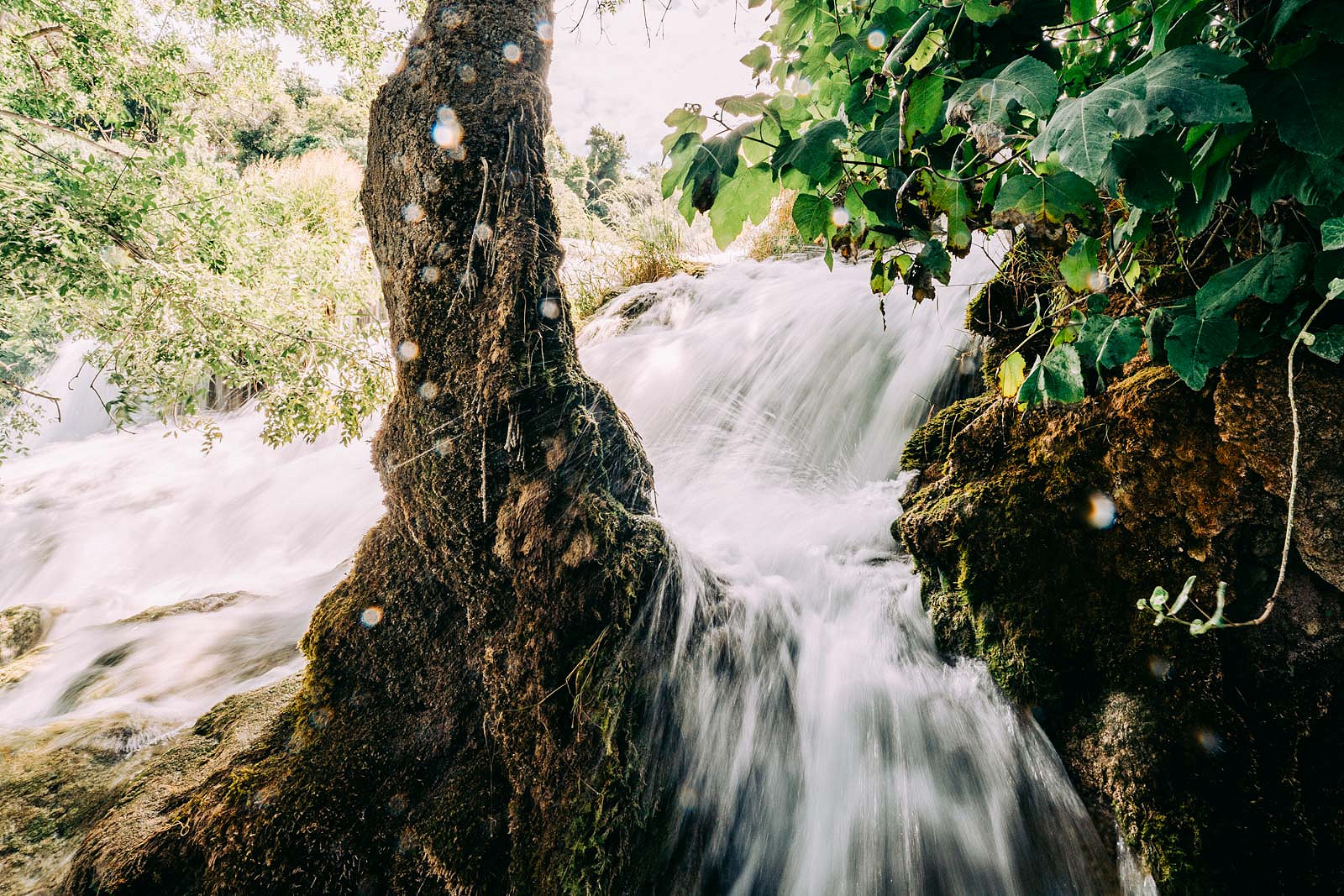 Visovac Monastery
A tiny island in the middle of nowhere houses a monastery. It is also a part of the Krka National Park and you can either take a boat here from Skradinski Buk or drive a car to a place we can't describe well because it feels like the road leads to nowhere but it takes you to a docking spot where a small boat can pick you up and take you to the island.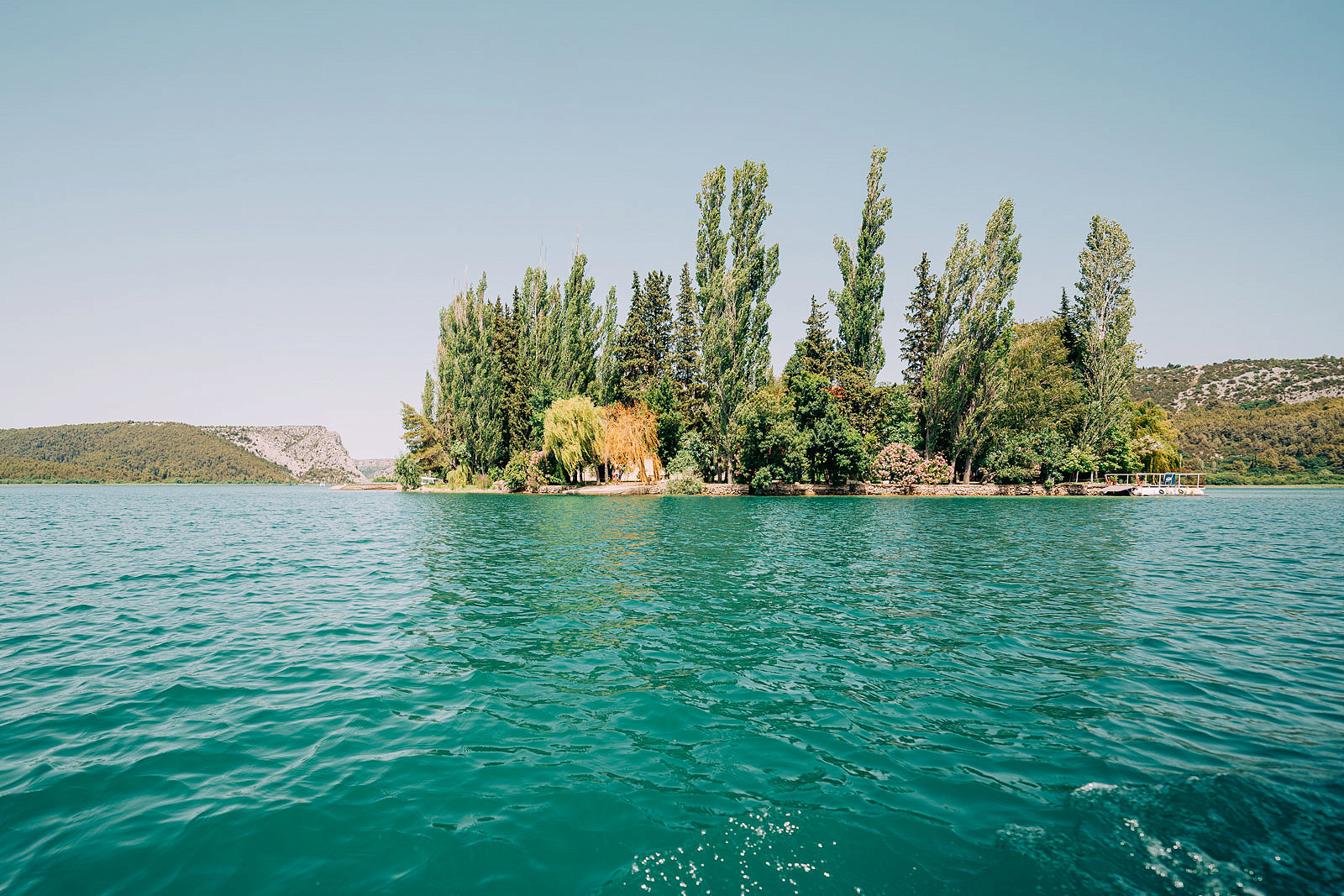 You will find this place if you put Lozovac to Visovac Monastery on Google Maps. It takes you to the end of the road and there, hopefully, someone will arrive with the boat and take you to the island (a link to that spot is probably the best we can do since there is not a specific POI).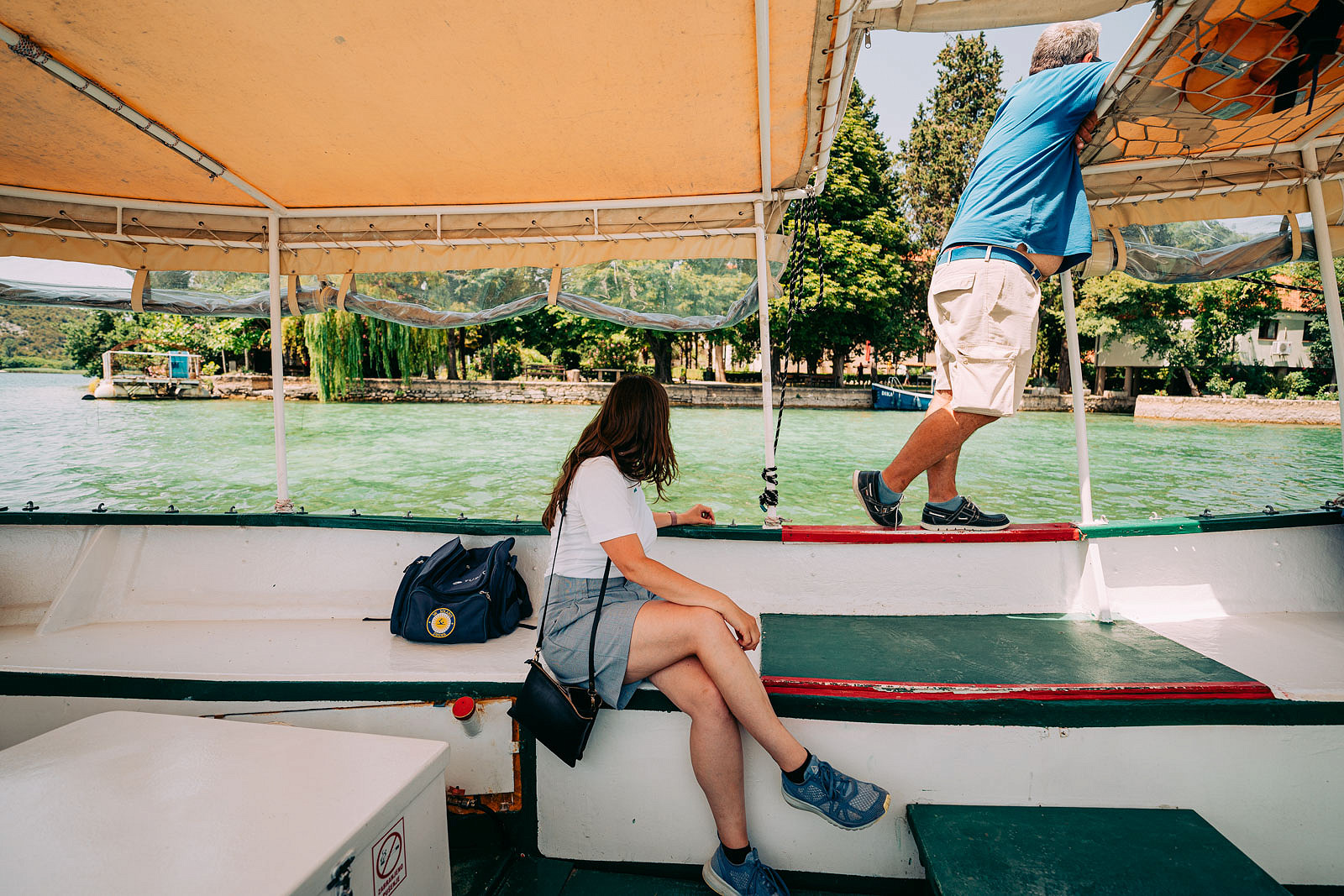 We just asked the guys on the boat when they plan to go back to the shore, they said in an hour or so, so we walked around the island until then.The monastery dates back to 16th century and was reconstructed in 18th century and the island consists of only the small monastery with a garden so one hour is plenty of time for a visit but it is an incredibly peaceful place and we cannot recommend stopping here enough!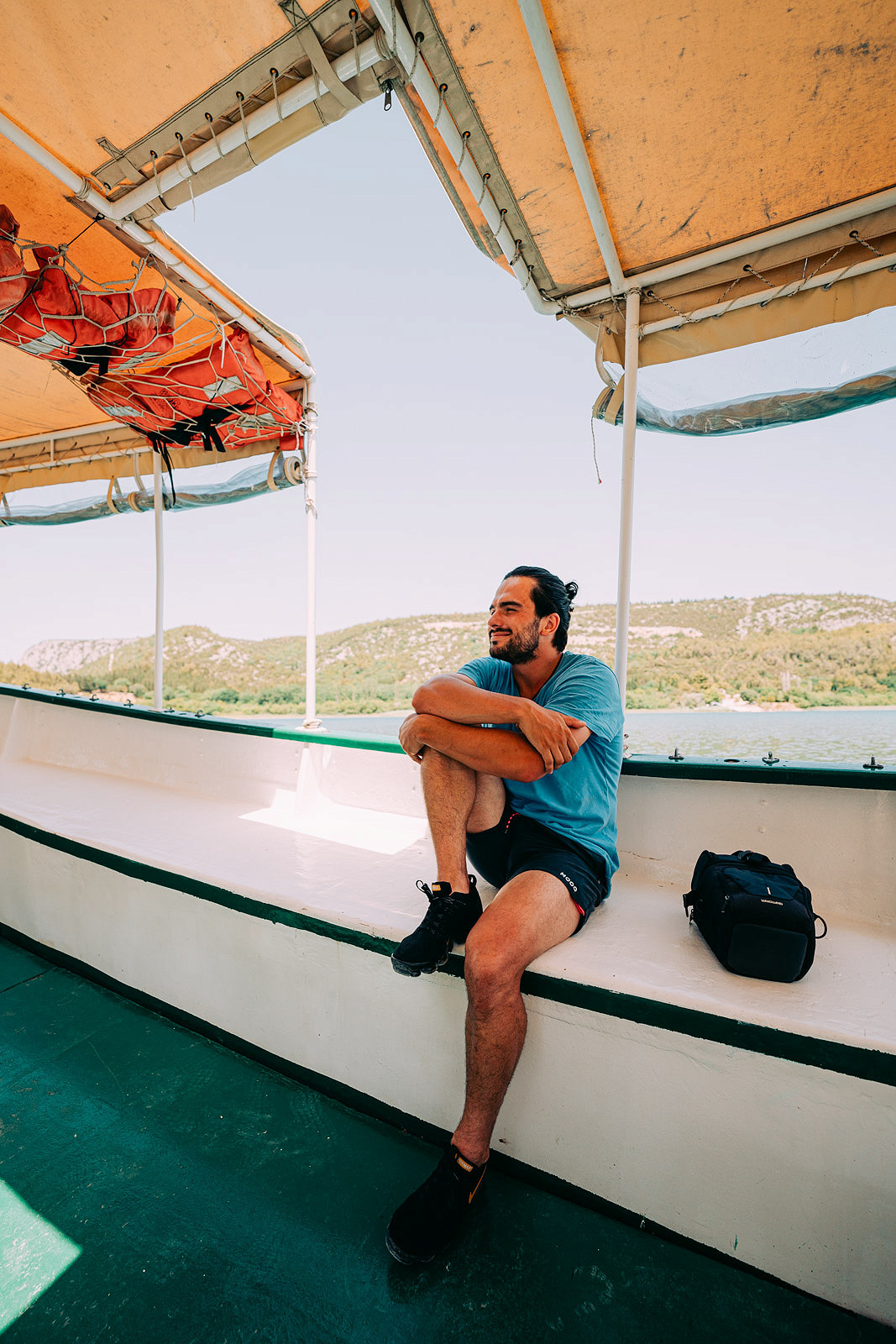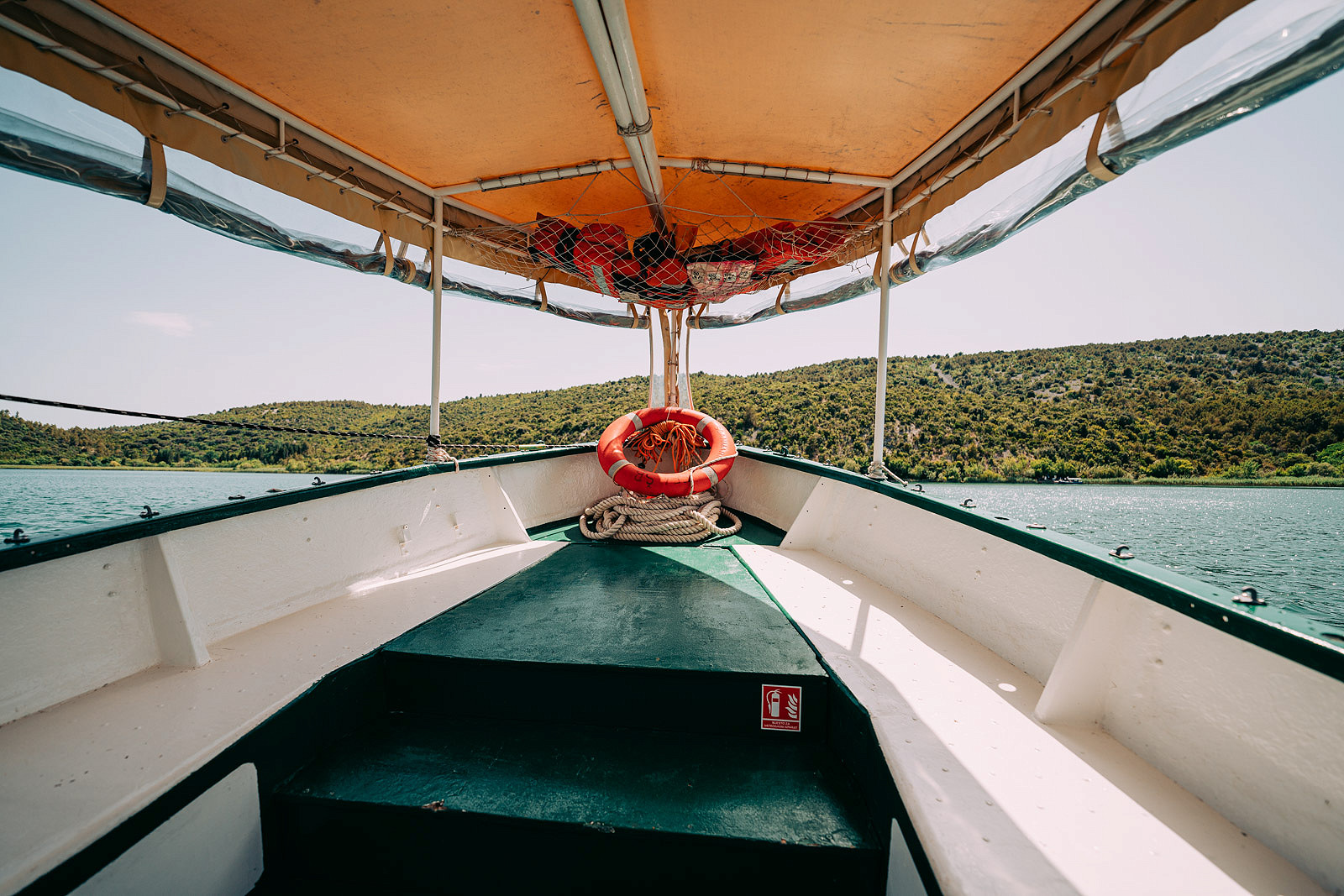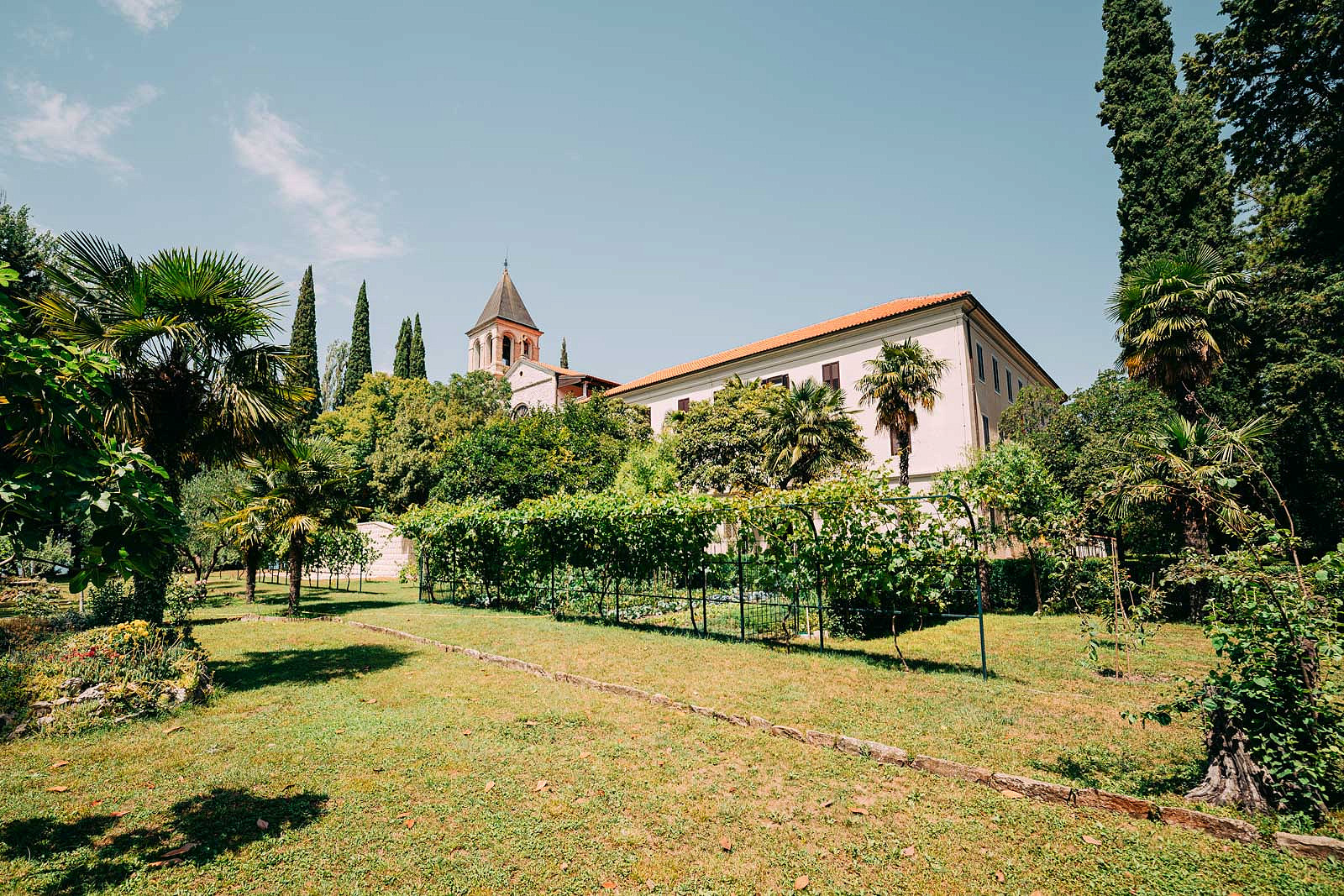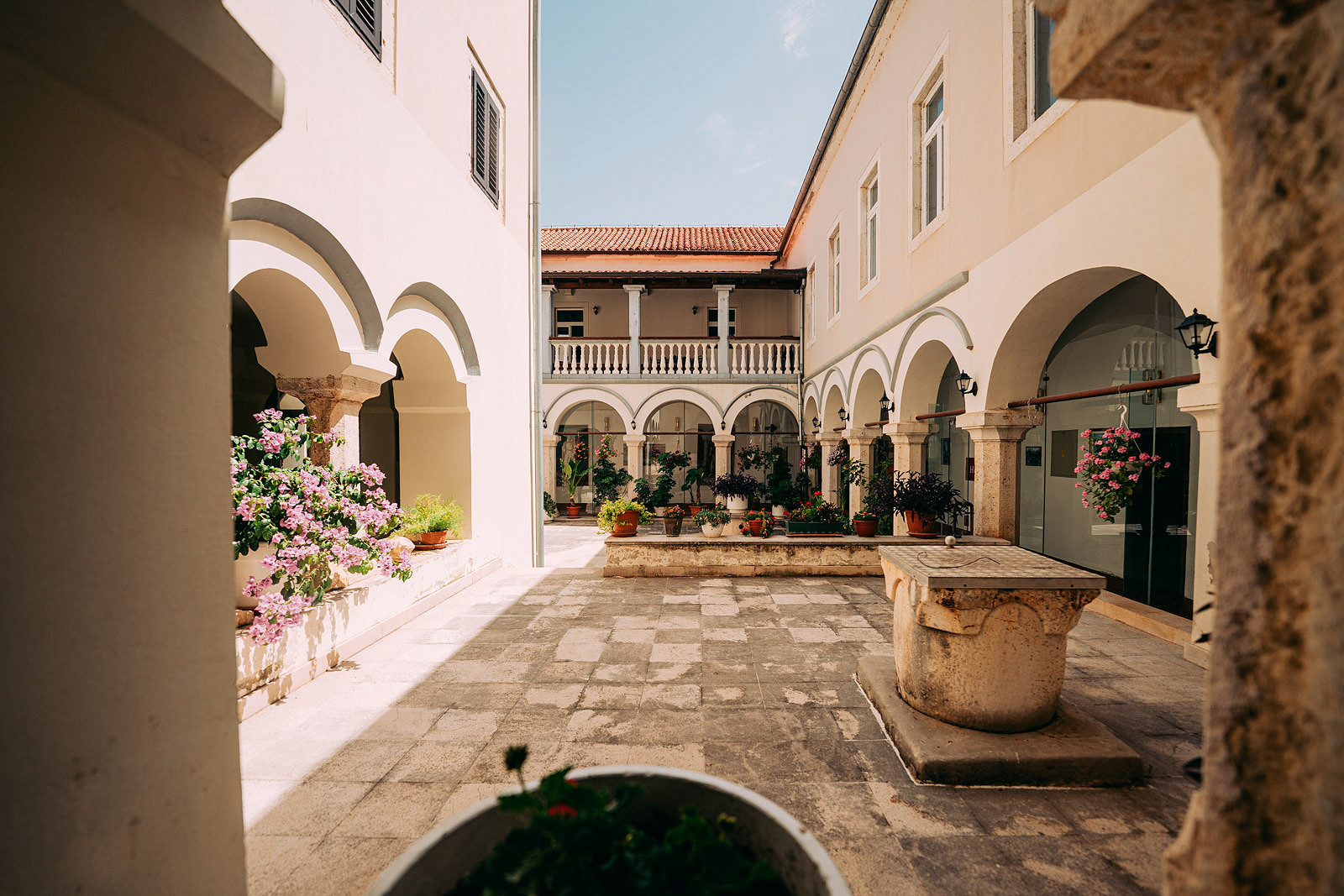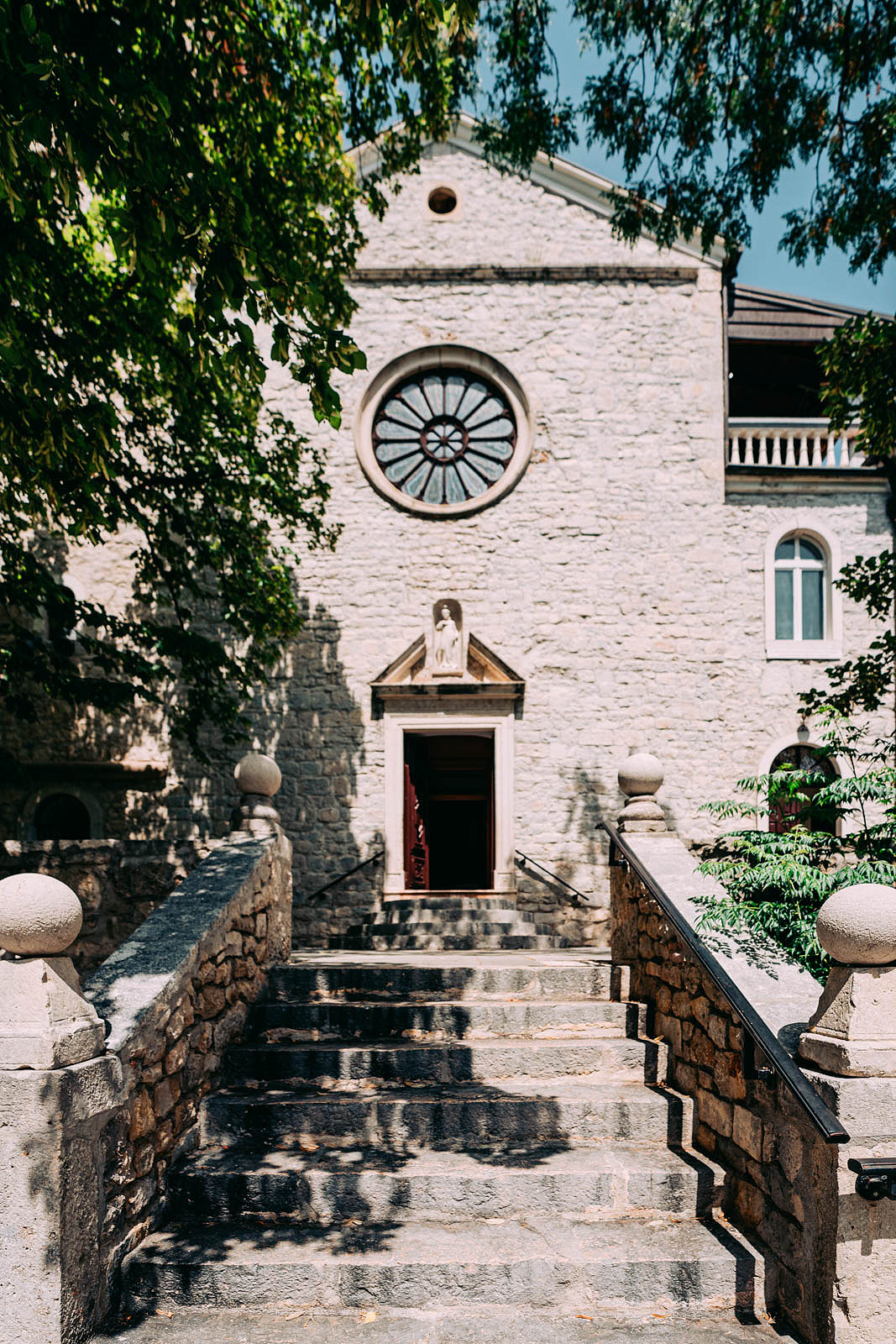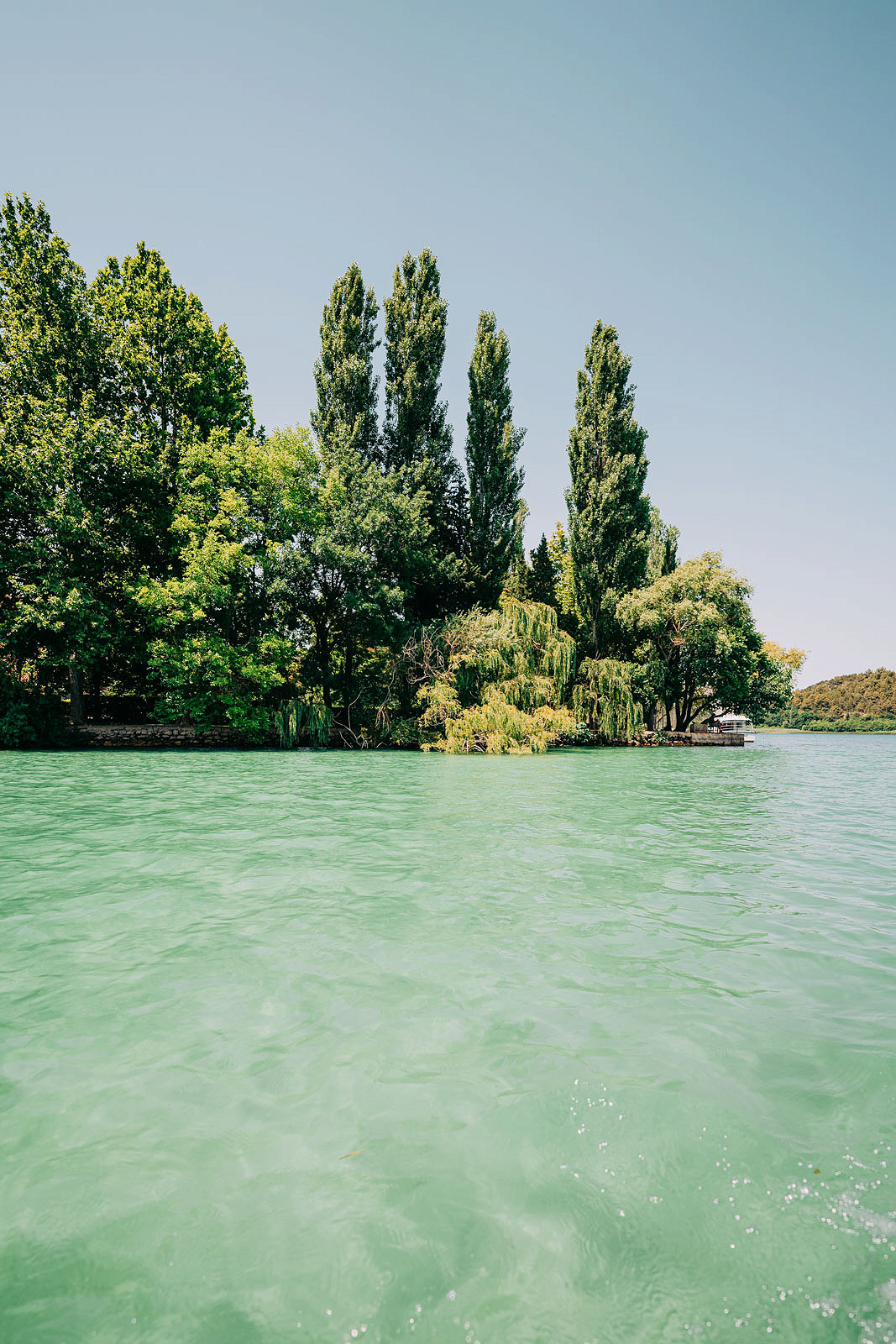 Roški slap

Roški slap is accessible by a boat from Skradinski Buk or by car, which we would recommend because the best thing about this stop is not the waterfall itself but a restaurant and you don't want to be limited by the departure of the boat.
If you get here by boat, there is a popular restaurant by the river which most people visit but it's not the most interesting one here.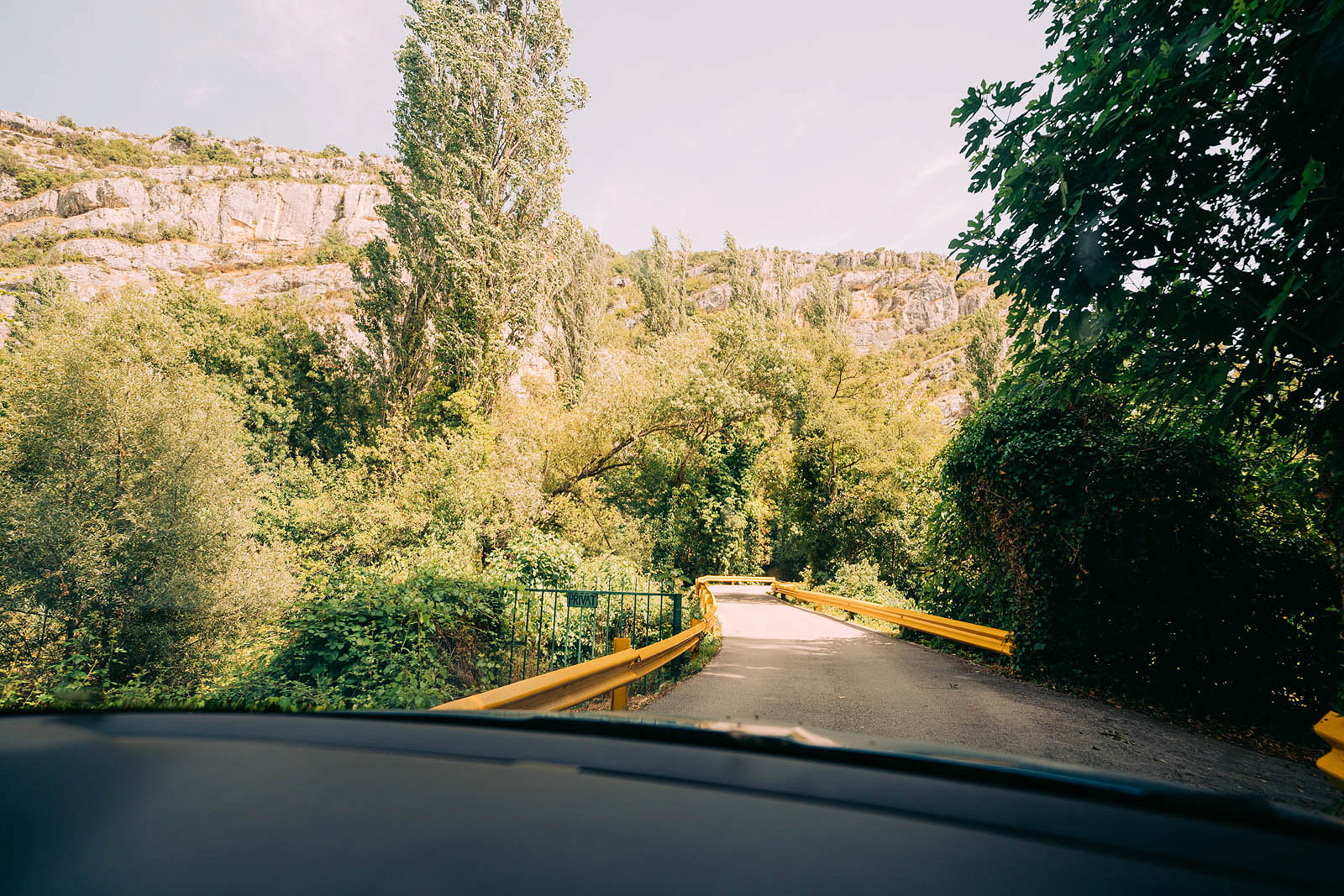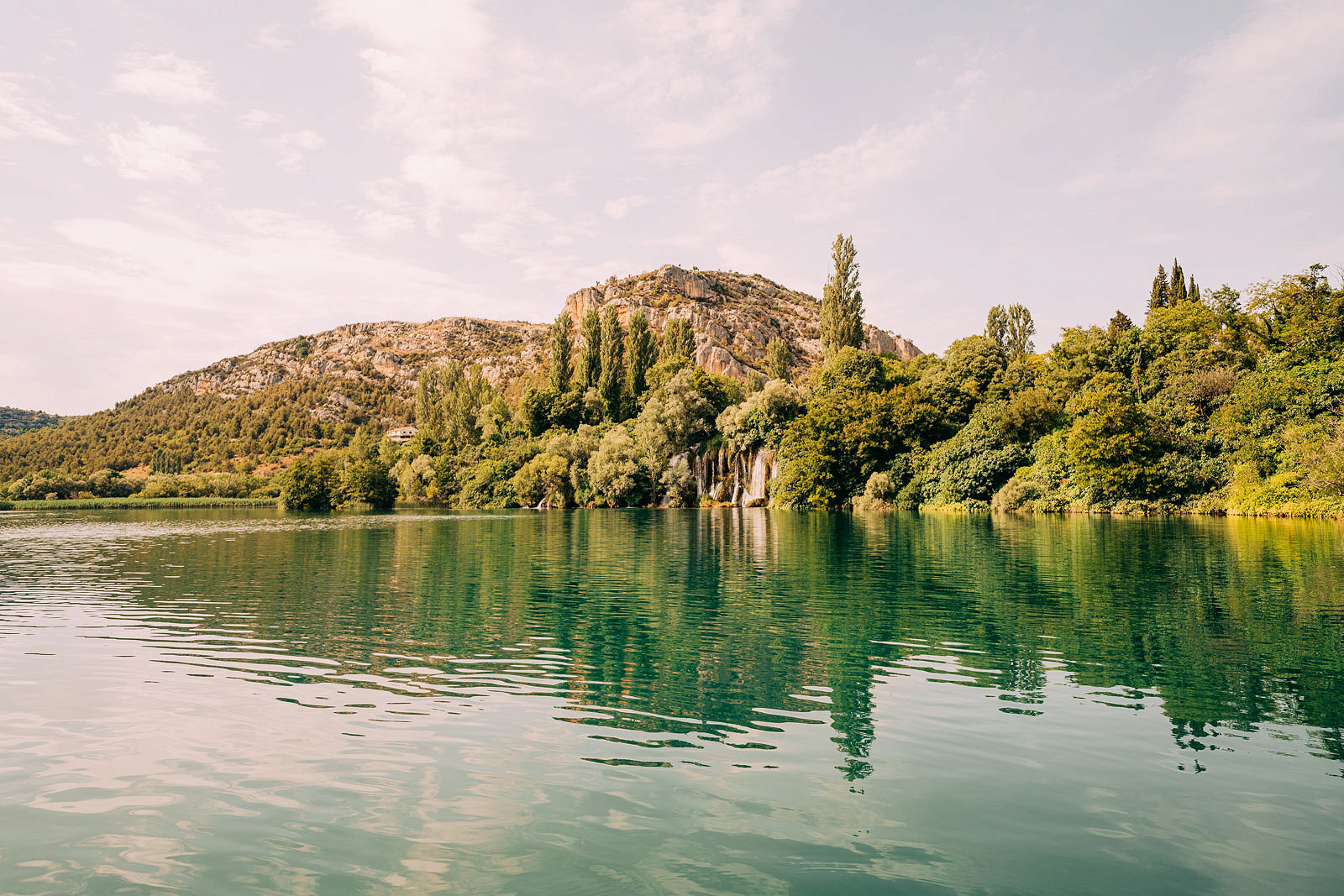 Instead, head to Kristijan restaurant. This is probably the coolest restaurant we've been to because it is next to a waterfall, or better, a waterfall is a part of it.
It is actually the first restaurant you will come across if you park by the road (there are people who check your ticket when you head down to the river, so don't forget to take it with you) and go down the hill. It's a bit hidden and on the right side from the path but you will not regret visiting it.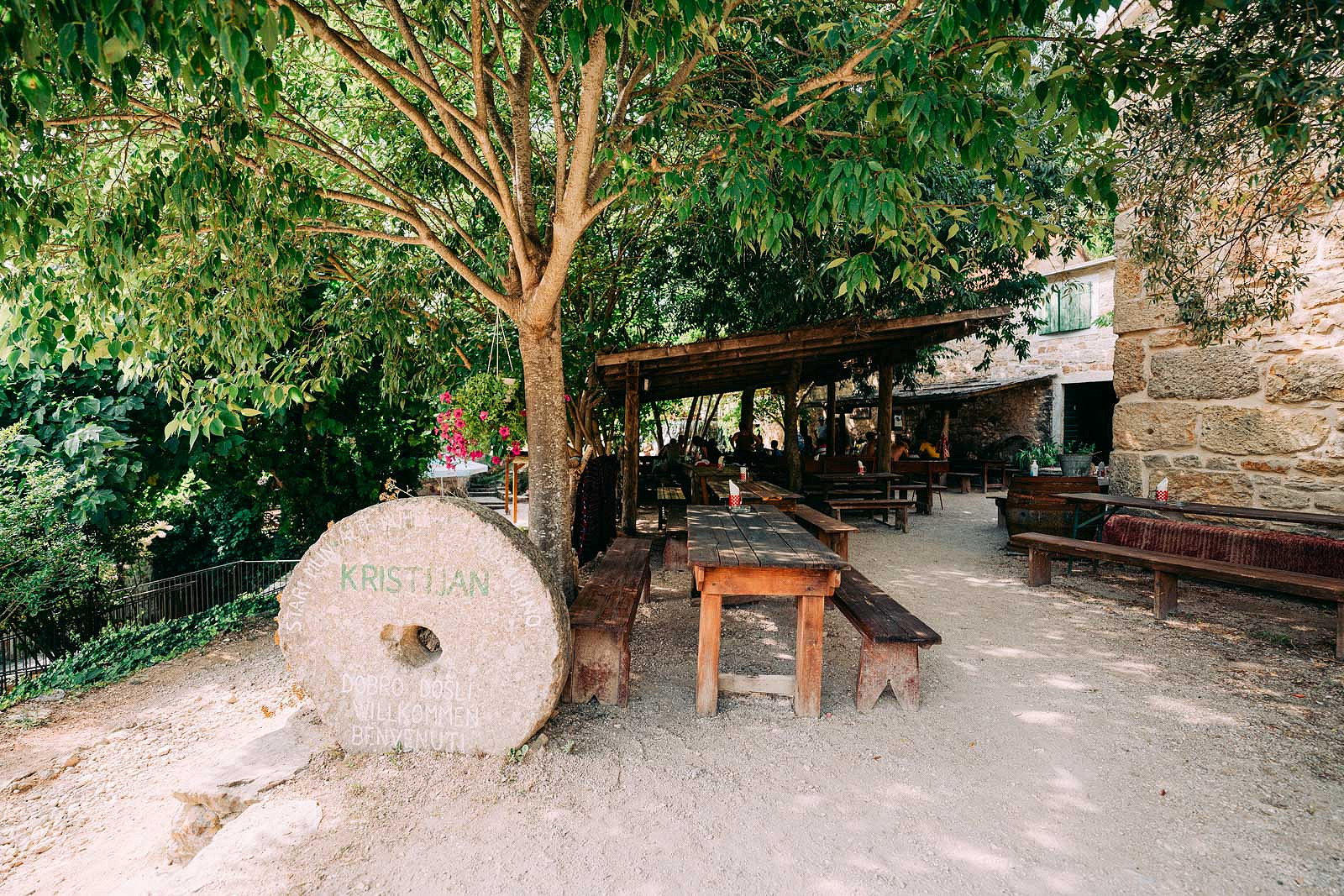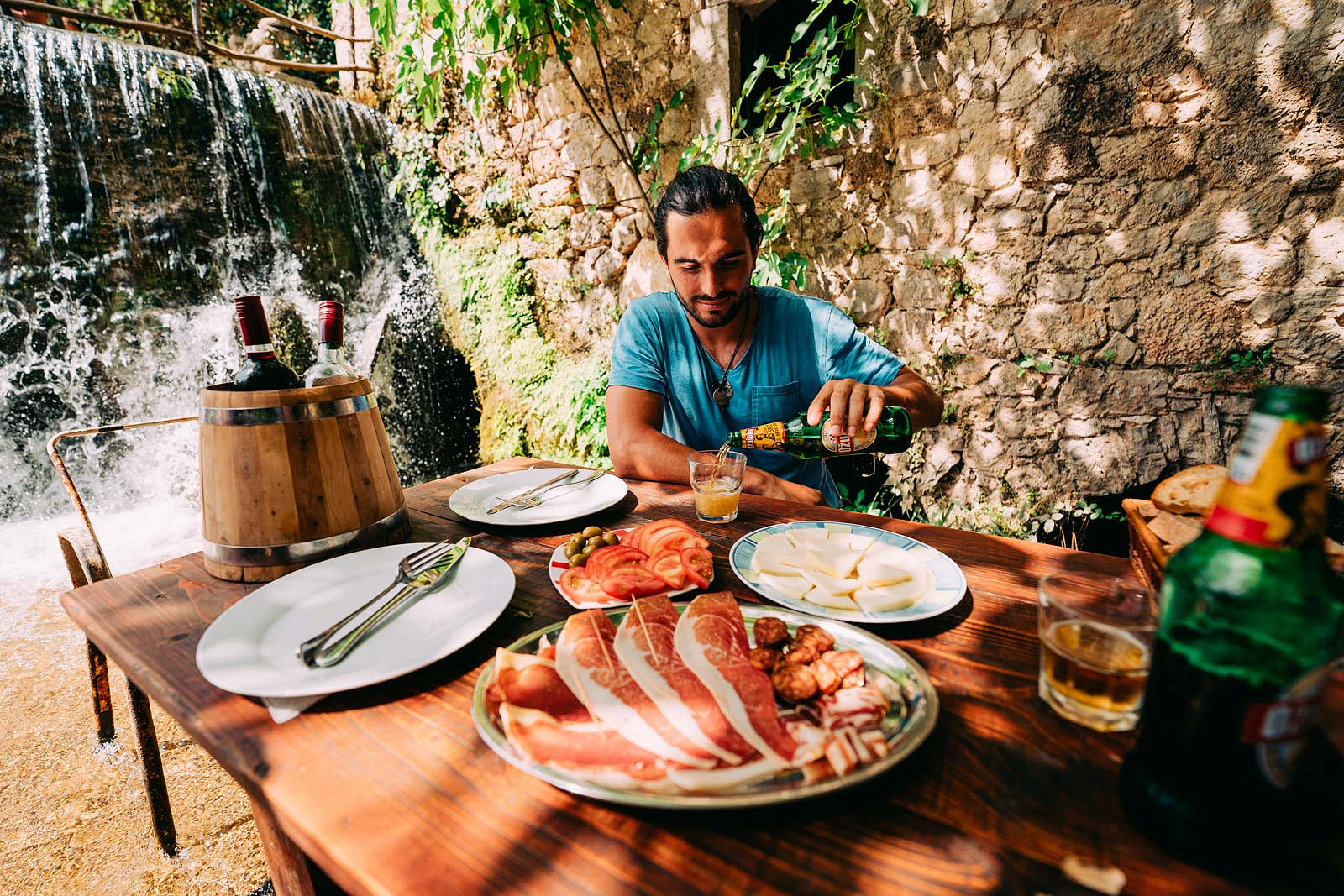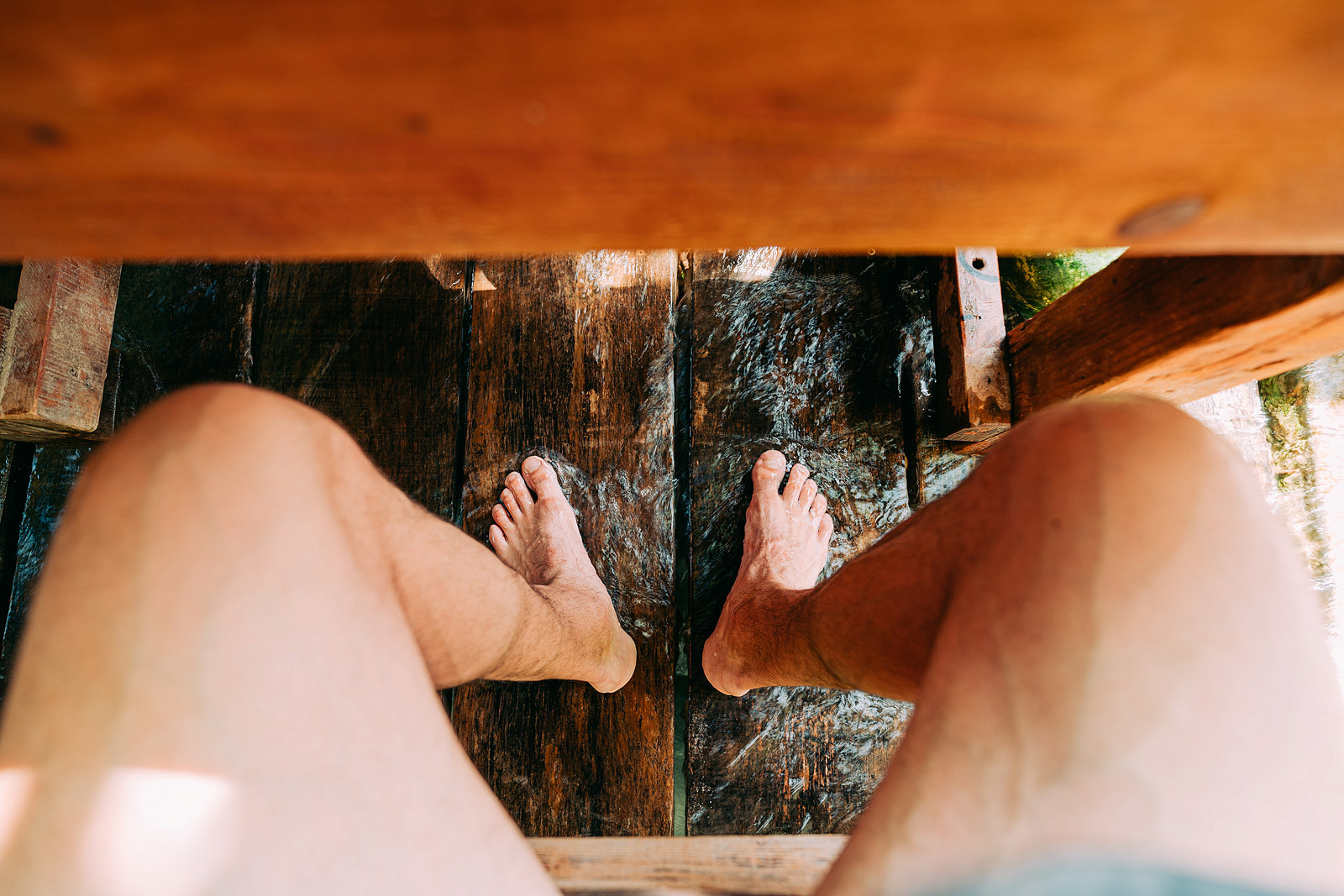 There are three tables directly under the waterfall so shoes off and you sit in the water, which is heaven during the hot days. They serve simple cheese and ham boards with local produce and everything tastes absolutely divine. We sat there for a good hour before we decided it's time to go down to the river and check out the Roški slap itself but it couldn't beat the experience of the waterfall restaurant. Just keep in mind they only take cash (or at least that was the situation when we visited) so bring cash with you. Also, the latest info I have is that it is busier now and the tables directly by the waterfall had been booked so check with them in advance (I found their phone number online, should be +385 91 514 6591 but google Kristijan restaurant Krka NP for more info).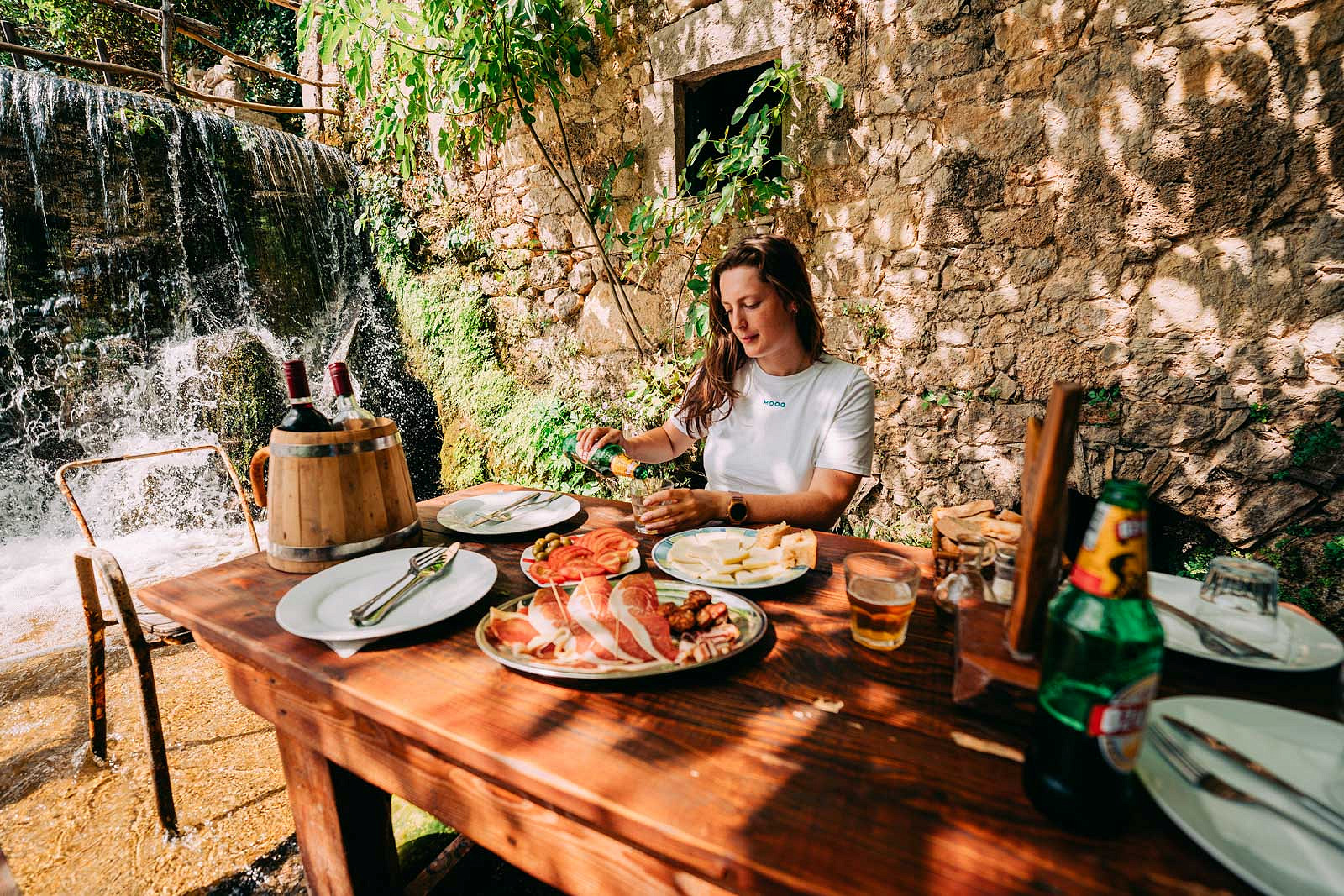 Parking and getting around
It is probably possible to visit Krka without a car but it is a huge park with many different places you'll want to visit so we highly recommend coming here by car.
There are a few entrances and to be honest it took us a while to wrap our heads around them but apparently all parking is free so first look for the free parking option before you pay someone.
Our first stop was the Skradinski Buk, the most popular waterfall, so we parked at Lozovac. There is a huge parking lot and parking is free (hardly any shade to park in though).
To get to Visovac Monastery the parking is also free, on the side of the road and the same goes for Roški slap, however the parking here is for a limited number of cars.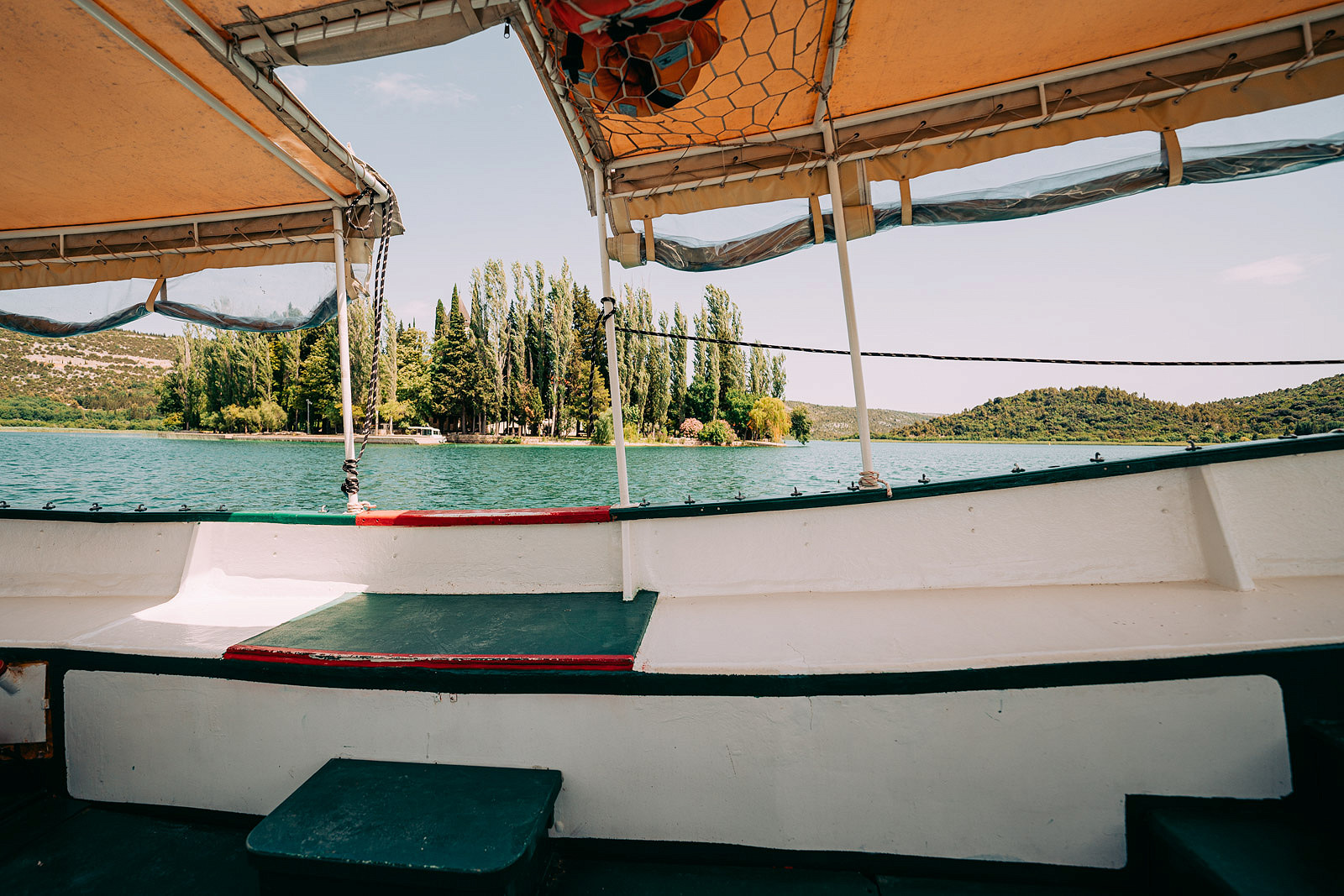 Tickets
You can either buy tickets online or at the entrances. The entrance fee for adults is 200 kunas during the main season and a bit less during off season (the prices will soon be in euros, it is currently approx. 27 €). You can visit as many places as you want during the day for this price.
PIN THIS FOR LATER