Na Goodreads jsem si dala předsevzetí přečíst alespoň 30 knížek. To mi sice o pár kousků (přesněji sedm, no dobře, skoro o třetinu) nevyšlo, ale ty, které jsem stihla, mi udělaly život zase o něco bohatší. Takže do nového roku jdu s novým cílem přečíst jich alespoň 27, novými knížkami (díky Ježíšku a povánoční slevy v knihkupectvích!) a novou chutí se zase něco dozvědět. A protože na konci každé výzvy se o svých čtenářských zvycích můžete dozvědět i pár statistických údajů, můj Goodreads mi prozradil nejen souhrn těch, které jsem během roku vytáhla z knihovny nebo otevřela v Kindlu, ale také, že jsem přečetla celkem 7219 stránek (škoda, že se nezapočítalo ještě alespoň 500 dalších za diplomku). Snad vám některé tipy napoví, kterou knížkou začít nový rok :).
Last year my Goodreads goal was to read 30 books. It didn't exactly manage that (I read 23, close enough) but the ones I did have time to read made my life a bit more interesting. So this year my goal is to read at least 27 and I couldn't be more excited for a fresh start, I already have so many new ones thanks to all the discounts in stores and Christmas. And because Goodreads gives you some stats at the end of every year, I had a chance to look back on all the books I took out from my library or opened on Kindle and to find out I read 7219 pages (unfortunately those at least 500 pages I read while writing my dissertation don't count). So here are my favourites, hopefully the list can help you decide what to read in 2017 :).
All the light we cannot see (fiction)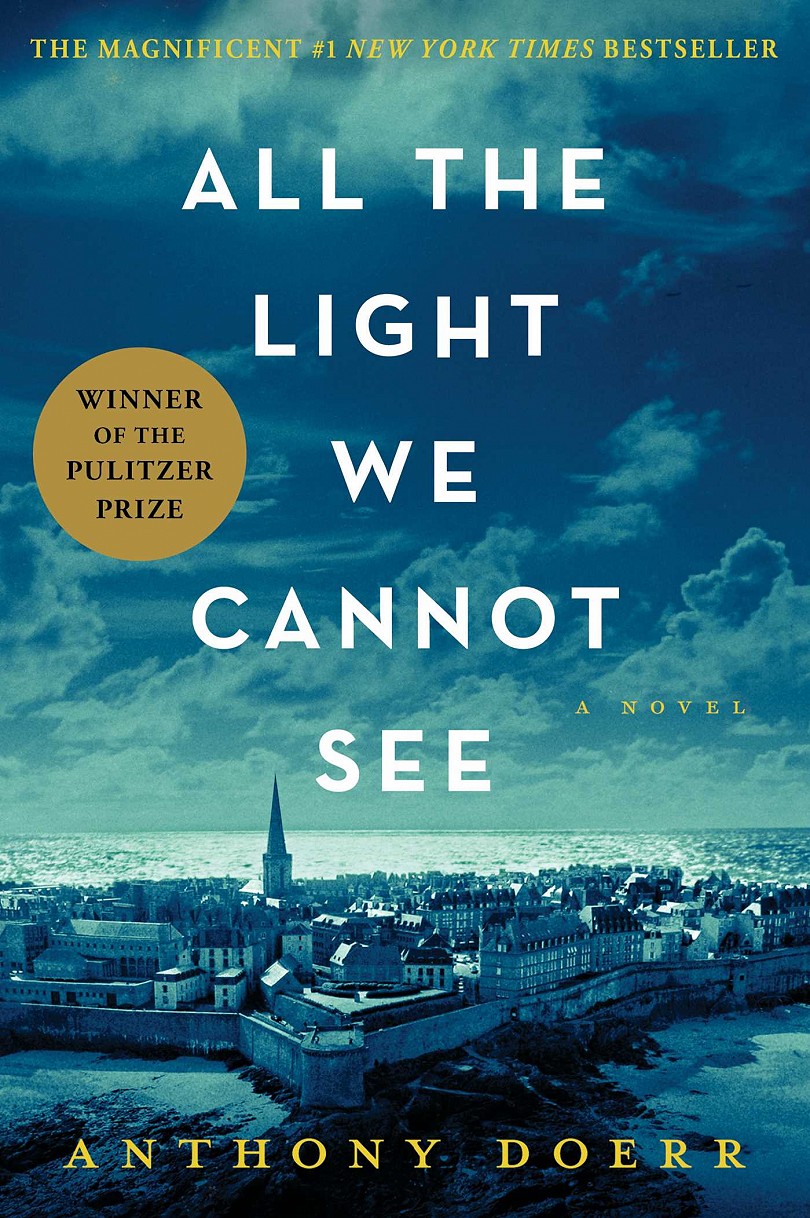 Asi nejkrásnější a nejsmutnější kniha, kterou jsem za poslední rok přečetla. Četla jsem ji jedním dechem a i když jsem nutně potřebovala vědět, jak to skončí, nechtěla jsem ji nikdy přestat číst. Měla jsem ji anglicky v Kindlu, tento rok mě čeká česky na papíře, díky Ježíškovi, který chápe, že některé knihy se musí opatrovat a číst znovu a znovu. Od Doerra jsem stihla ještě jednu knihu povídek a myslím, že je to jeden z nejlepších spisovatelů naší doby, takže pokud máte rádi silné (válečné) příběhy, neodradí vás, že to není tenká knížka a chcete se doopravdy začíst, doporučuji.
Probably the most beautiful and saddest book I've read in the last year. I couldn't stop reading it and I really wanted to know how it ends but at the same time I wanted to read it forever. I read it in English on Kindle and this year I'll read a physical copy in Czech because my mum knows some books need to be looked after and read again and again and gave me one copy for Christmas. Anyway, I managed to read one more book from Doerr and I honestly think he's one of the best writers of our time so if you like powerful (war) stories, you are not discouraged by the fact that it's not a thin book I can't recommend this one enough.
Lonely Planet's Ultimate Travelist (coffee table book)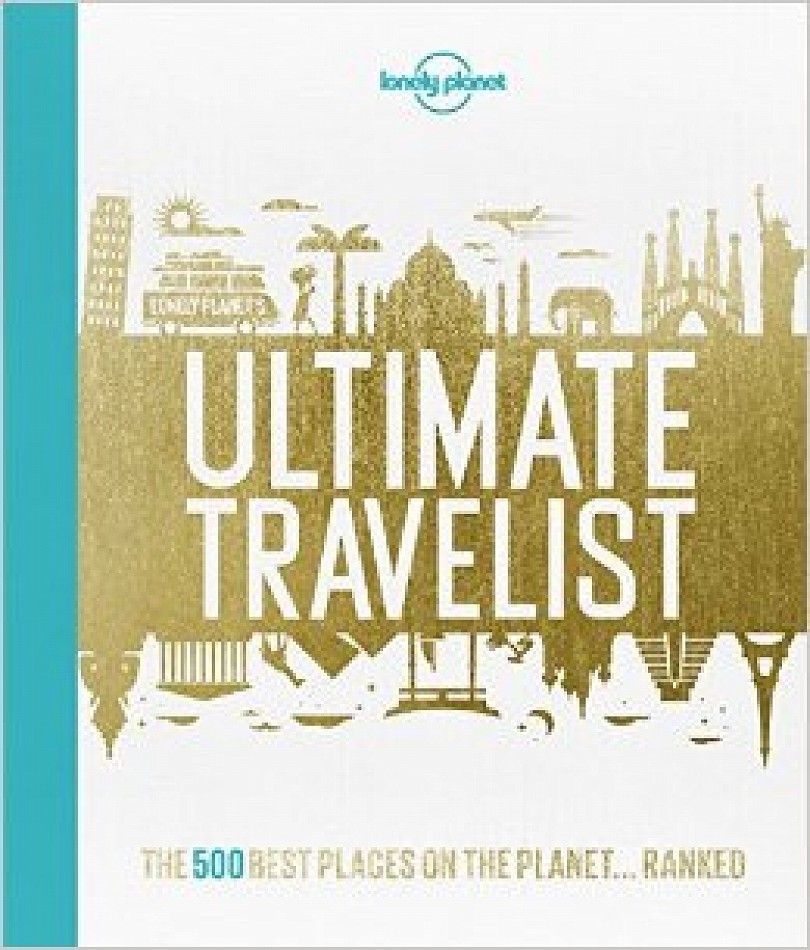 Nejlepší coffee table book, jakou jsem si kdy pořídila. Nádherné fotky, chytlavé popisky, místa, o kterých jsem věděla, i ta, o kterých jsem vůbec neměla tušení. Inspirace na další cesty asi až do konce života, přeci jen projet 500 míst asi nebude jen tak :)
The best coffee table book I've ever bought, no joke. Beautiful pictures, catchy descriptions, places I knew existed and places I had no idea about. I think this book will be an inspiration for any future travels till the end of times because to visit 500 places will probably take some time :).
Poprask v sýrové uličce (fiction)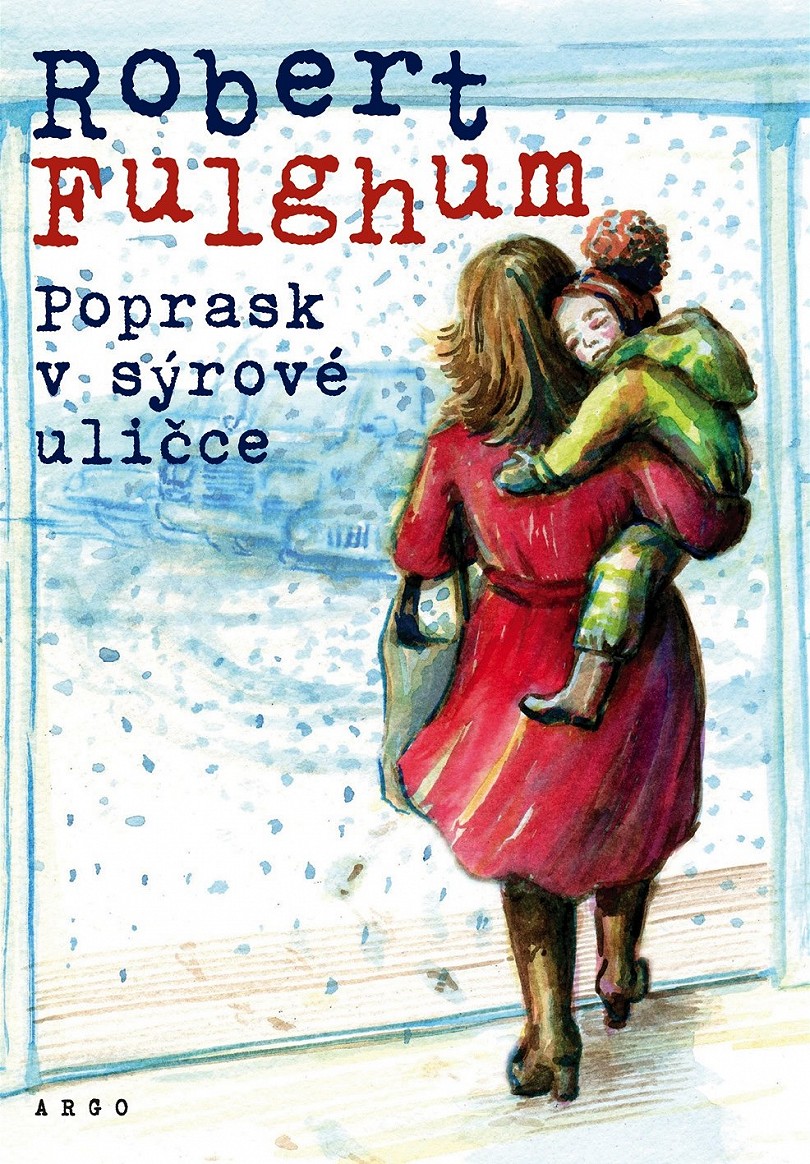 Jeden z nejlepších neplánovaných zážitků bylo Listování s Robertem Fulghumem, od kterého máme Poprask v sýrové uličce vlastnoručně podepsaný. Nesmírně milá kniha kratších i delších příběhů ze života, které skrývají větší než malé množství pravdy, plná vtipných zážitků, ale i mouder nalezených v událostech všedního dne, se čte sice lehce a rychle, ale doporučuji nepřečíst je všechny za večer. Chvíli se zastavte, odložte je a nechte si nějaký čas také na přemýšlení.
P.S.: zajímavostí je, že souhrn těchto povídek vyšel jen a pouze v češtině, protože Robert nás má prostě nejradši :).
One of the best unexpected afternoons was the one I went to Listování (an event where actors introduce a book) with Robert Fulghum so I even have this book signed. However it was only published in Czech so I'll skip this one in English :).
Big Magic: Creative living beyond fear (non-fiction)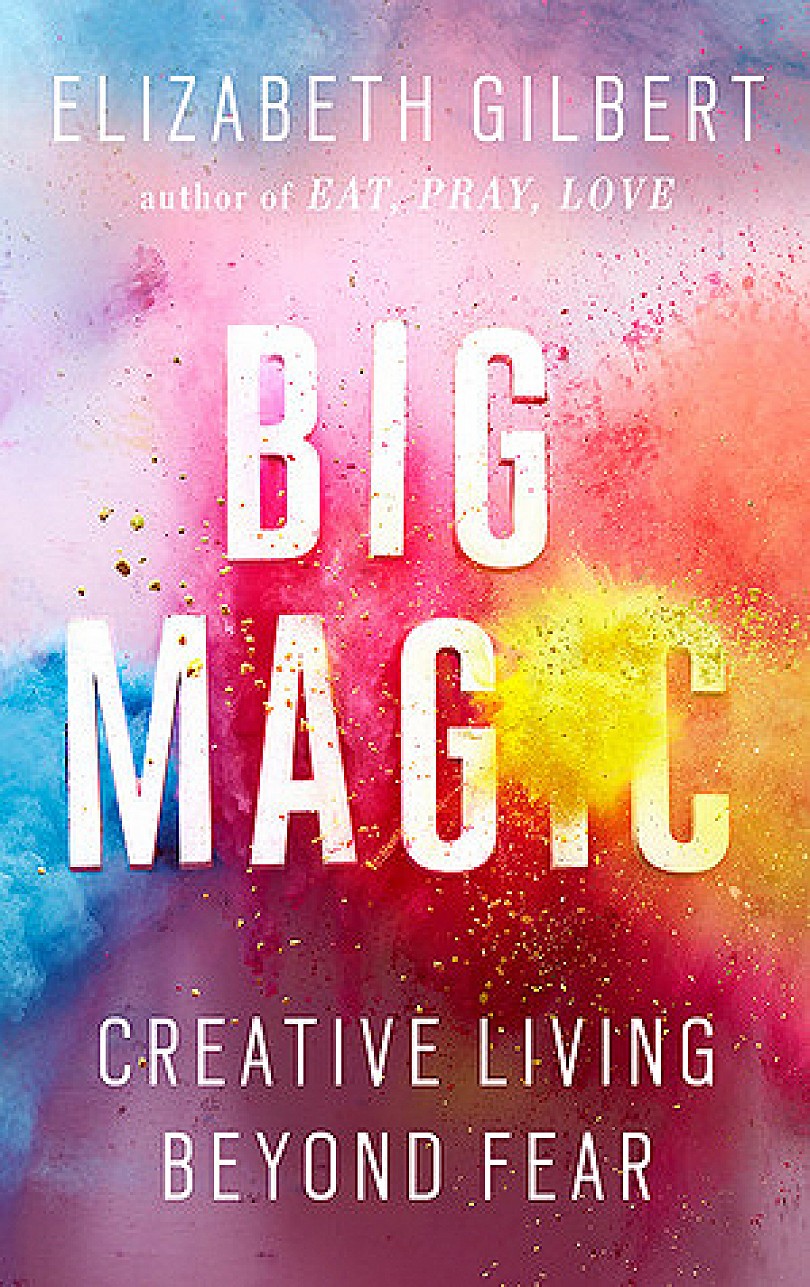 Další z knih, ke kterým se budu určitě znovu vracet. Elizabeth Gilbert, autorka bestelleru Jíst, meditovat, milovat, mě úplně původně zaujala díky TED Talk, během které mluvila o kreativitě, procesu, kterým prochází nejen při psaní knih, ale i v každodenním životě. I když jsou na Big Magic recenze různé a chápu, že nemusí sednout každému, podle mě jsou to ale zajímavé myšlenky a ne takový ten prázdný motivační bullshit, kterého jsou často podobné knížky plné.
Another book I'll keep coming back to. The first time I came across Elizabeth Gilbert, the author of Eat, pray, love, was when I saw her TED Talk during which she talked about creativity and the process she goes through not only when writing her books but in an everyday life. Although the reviews on Big Magic differ quite a lot and I get that it's probably not for everybody, there are some great thoughts and not the general motivational bullshit that is quite common for this type of books.
Webs of influence (non-fiction)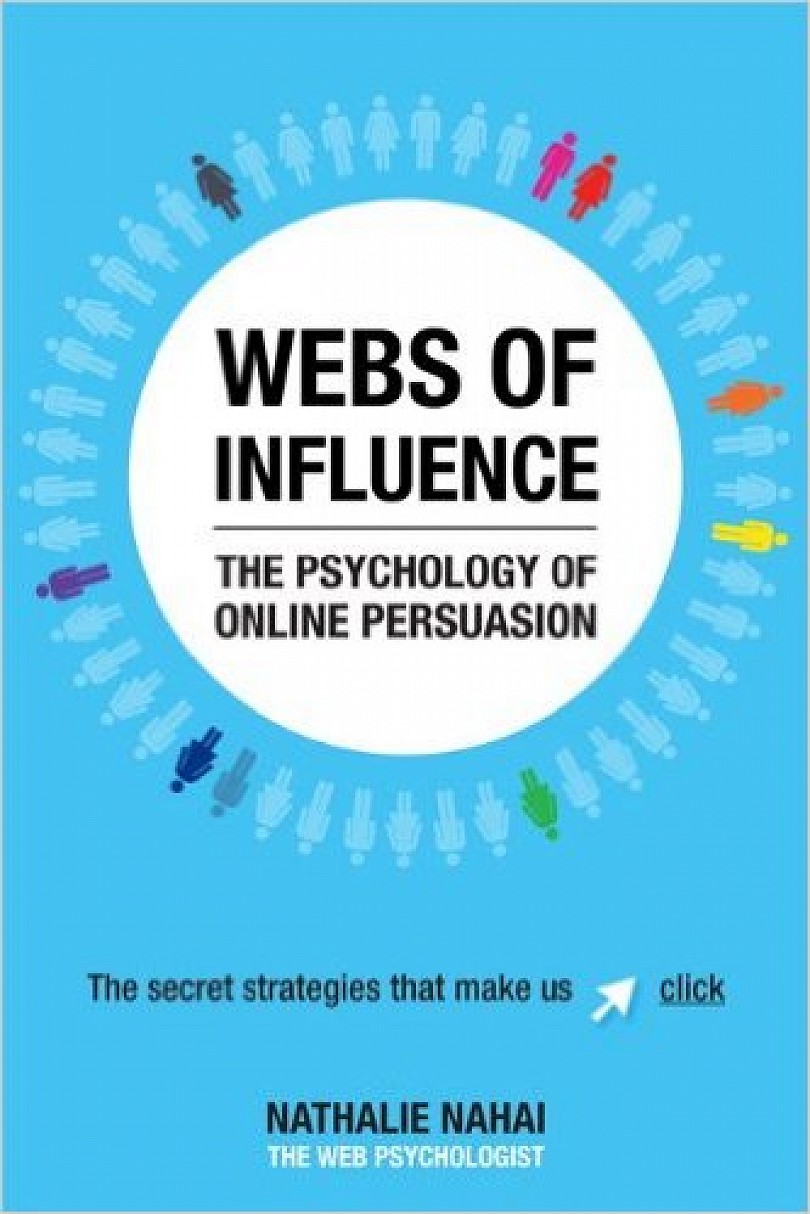 A ještě jedna nebeletrie - pro všechny, kteří mají svůj web, někdy přišli do kontaktu s přípravou cizího webu nebo se "jen" chtějí dozvědět něco o tom, jak na internetu fungujeme, Webs of influence je skvělý souhrn spousty zajímavých studií a výzkumů o tom, jak se (mnohdy nevědomky) chováme online.
And one more non-fiction - this one is for everyone who owns a website, helps others with websites or "just" wants to know more about how we behave online, Webs of influence is a great summary of many interesting papers and studies about humans and the internet.
In order to live (autobiography)
Severní Korea je téma už několika knih, které mám ve škatulce přečteno, a i když jsou příběhy z velké většiny na téma útěku, žádný není méně šokující, než ten předchozí. Odhodlaná mladá dívka, která spolu se svou matkou uteče hledat do Číny svou sestru si projde nejednou těžkou zkouškou, která příchodem do Jižní Koreje zdaleka nekončí. Doporučuji, pokud vás zajímá kromě samotného útěku také jak se jí v režimu žilo jako dítěti i jak těžké je se přizpůsobit životu v nové, moderní zemi a zapadnout mezi její obyvatele.
I've read quite a few books about North Korea so far and although the topic is usually quite similar (a person who escaped), it never gets less shocking. This was a heartbreaking story but also a story about determination. I especially appreciate that she guides the reader through her whole life from when she was a child until how she has adapted to the life in South Korea because so far, many books that I've read ended with the successful escape to South Korea without going into much detail about how hard it is to adapt to the new culture. A great read about a very brave girl!