Phong Nha. A national park we hadn't heard of before we arrived in Vietnam and where we ended up making the best memories thanks to a hike which took us through a jungle to a beautiful cave.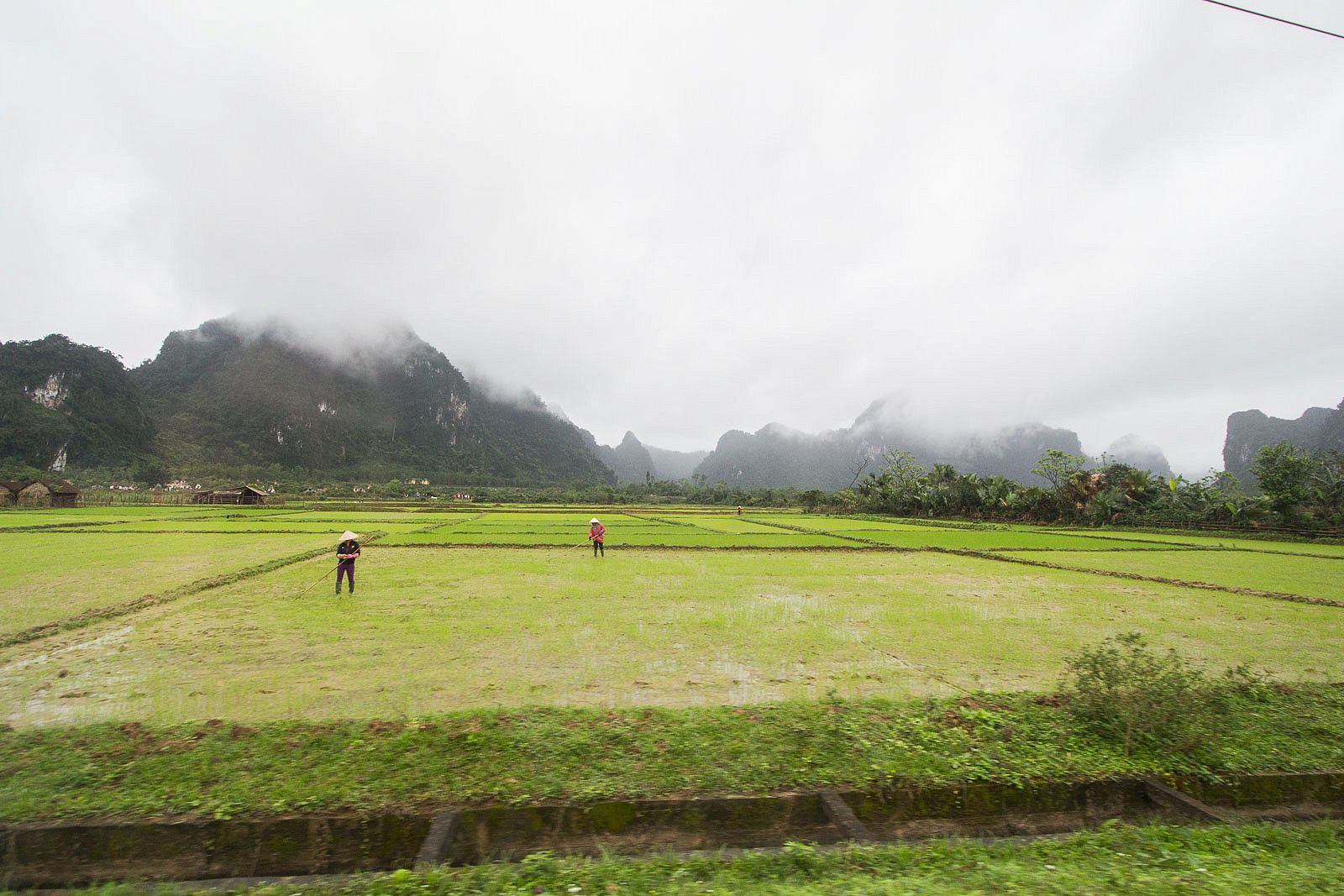 The largest cave in the world
Phong Nha-Ke Bang has been on the UNESCO Heritage list since 2003 but the fascinating karst mountains have been forming in the area for 400 million years which makes this the oldest karst system in Asia. Also, one more important primacy - there's the largest cave in the world here, Hang Son Doong. You can go on a four-day tour to the cave but you should plan that really in advance and have some cash ready for it. It's no surprise many adventurers want to visit this cave since it would fit a Boing 747 and has its own ecosystem, which means there are only 300 spaces left for the tour for 2019 and it's only January. Others are already signing up for the 2020 waiting list. We decided to go on a shorter trip with the same company, which is also the only company with a certificate to do expeditions to Hang Son Doong - Oxalis Adventure Tours.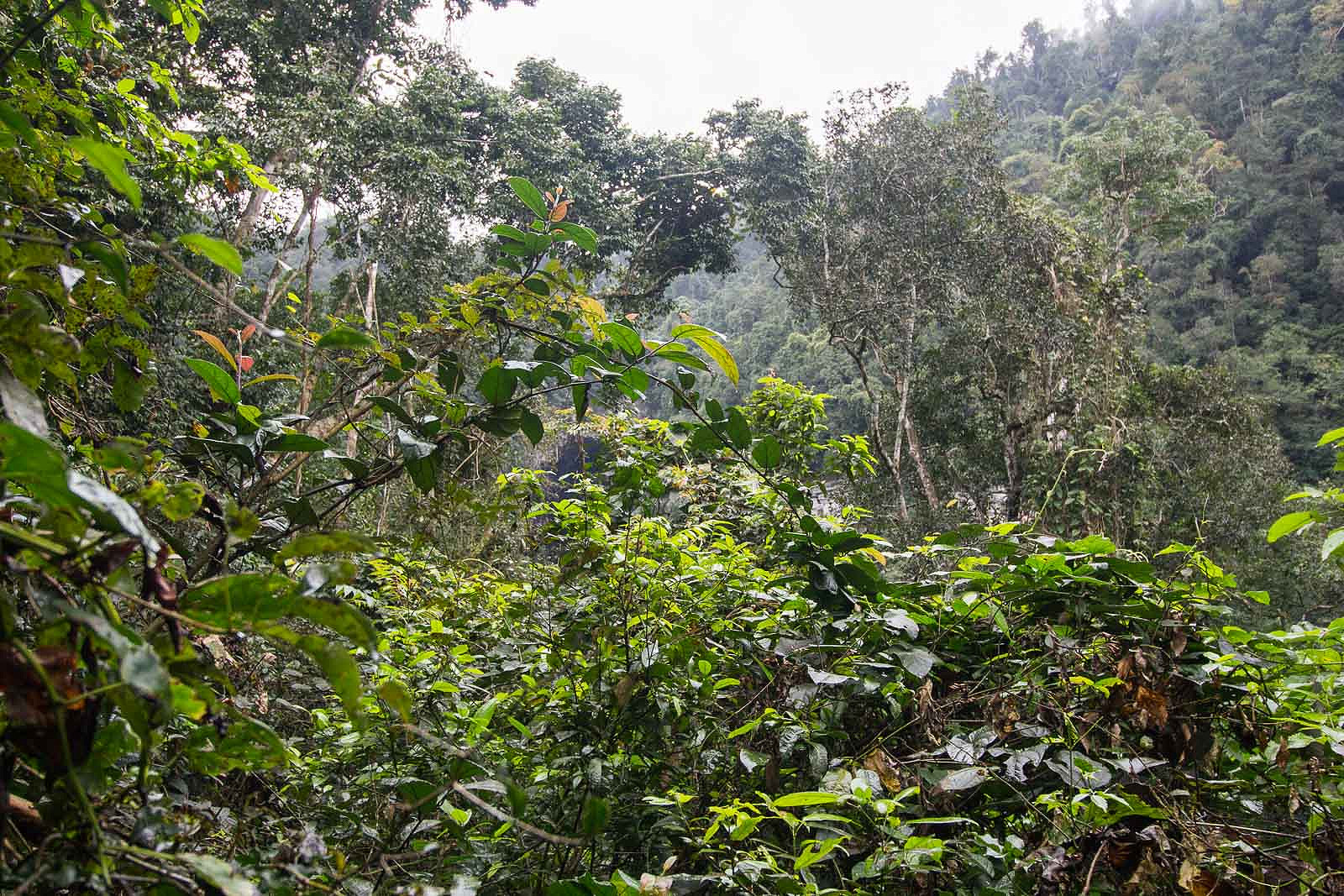 Hang Tien Discovery Tour
After giving it some thought and awesome online support from Oxalis we'd decided to do the Hang Tien 1-Day Discovery to visit a cave that (with a 70 meters high entrance) is the largest cave in the Tu Lan system. It's only possible to choose from two days each week to go on this trip so I'd say book in advance, anyway, we still think it was the best decision we could make, it was one of the hardest but also the most rewarding days in Vietnam.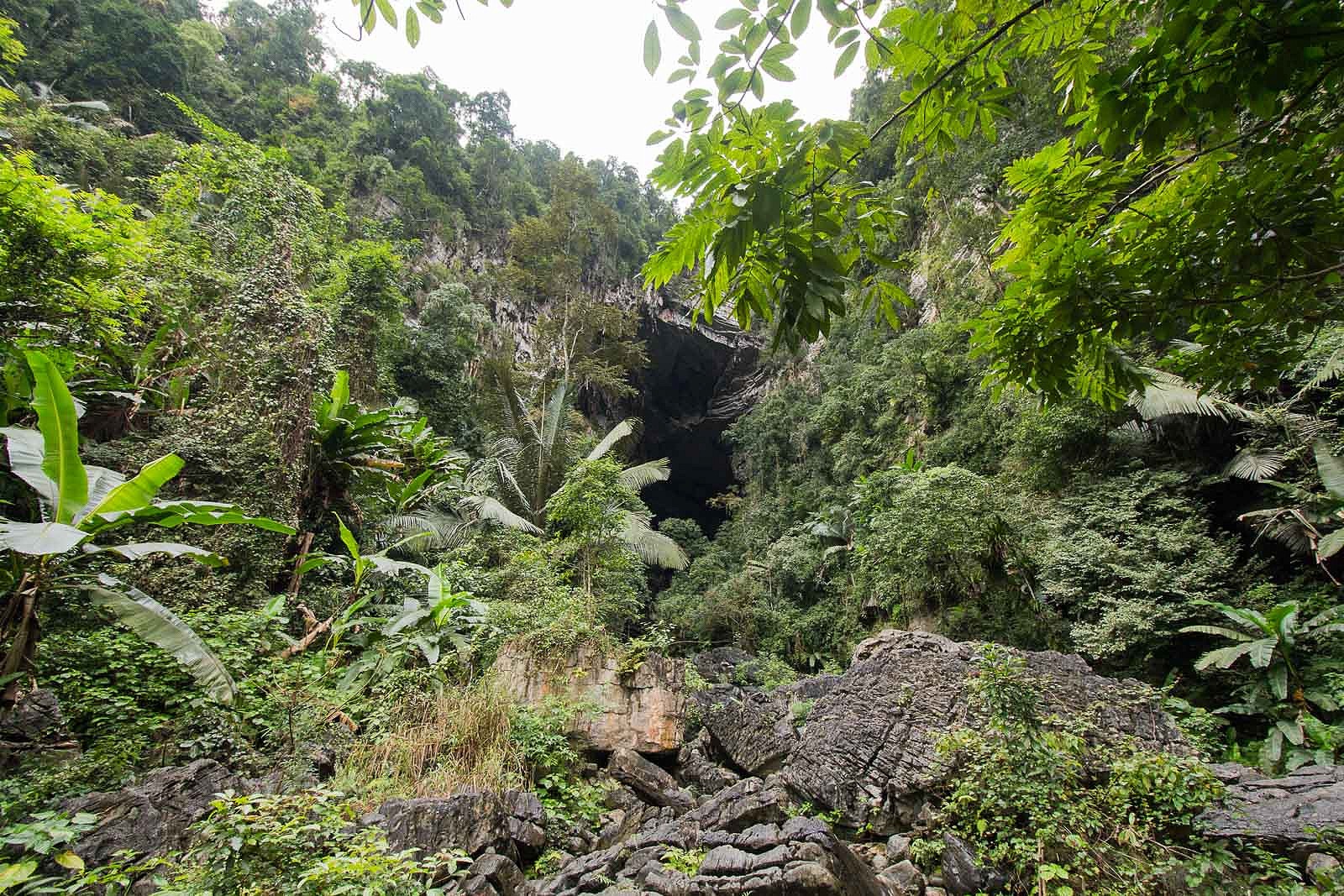 A car picked us up really early in the morning in our hotel in Phong Nha and we drove for 70 kilometres to the Oxalis office in Tan Hoa. An hour and a half in the car during which we were just enjoying the views and slowly waking up, was just enough to get excited about what's ahead of us. After arrival, we had a briefing, finished our coffee and changed our shoes (you can decide whether you want to wear your own or use a pair that Oxalis provides). We left our stuff we didn't necessarily need in storage and got back to the car.

After approx. half an hour we all jumped out on a road literally in the middle of nowhere and in a small group of 10 people (8 travellers, one guide and one porter) were ready to explore the jungle.
I think I'm not exaggerating when I say we'll remember the muddy path up and down the hill, between rocks and fallen trunks for our whole life. Especially the moment we all stopped at the top of the hill at a spot from where we could see between the trees a huge entrance to the cave. Impossible to miss from where we were standing and yet so hidden from everyone who hasn't made the effort to go on a journey through what seems like impenetrable greenery.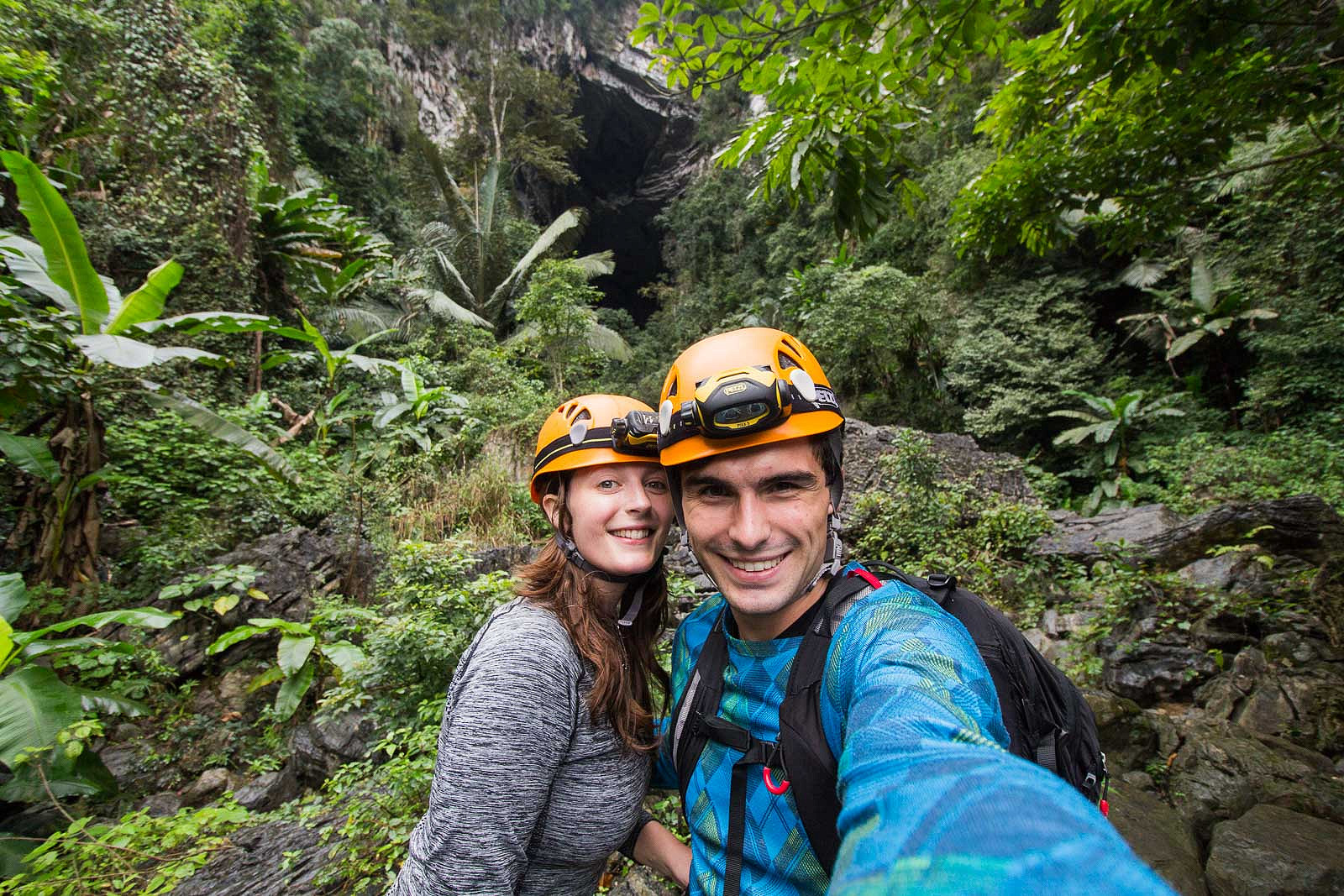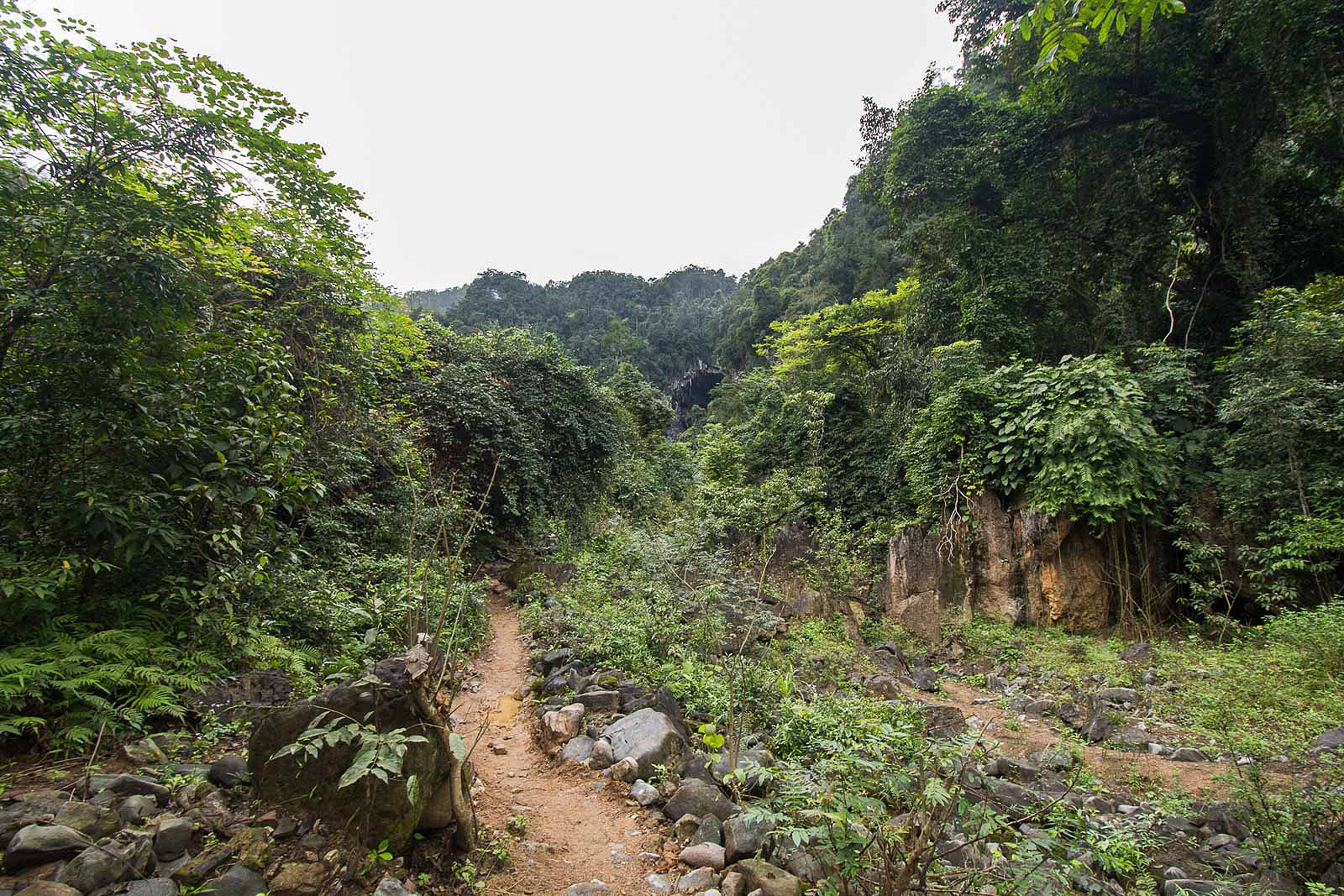 Probably the hardest part of the whole trek was the last tens of metres just in front of the cave. We were trying to figure out where to put our hands, what to hold onto, where to make the next steps between slippery stones, that look as if someone with a giant hand just spilt them out in front of the cave. Those were equally hard to cross on the way back as they were on the way there.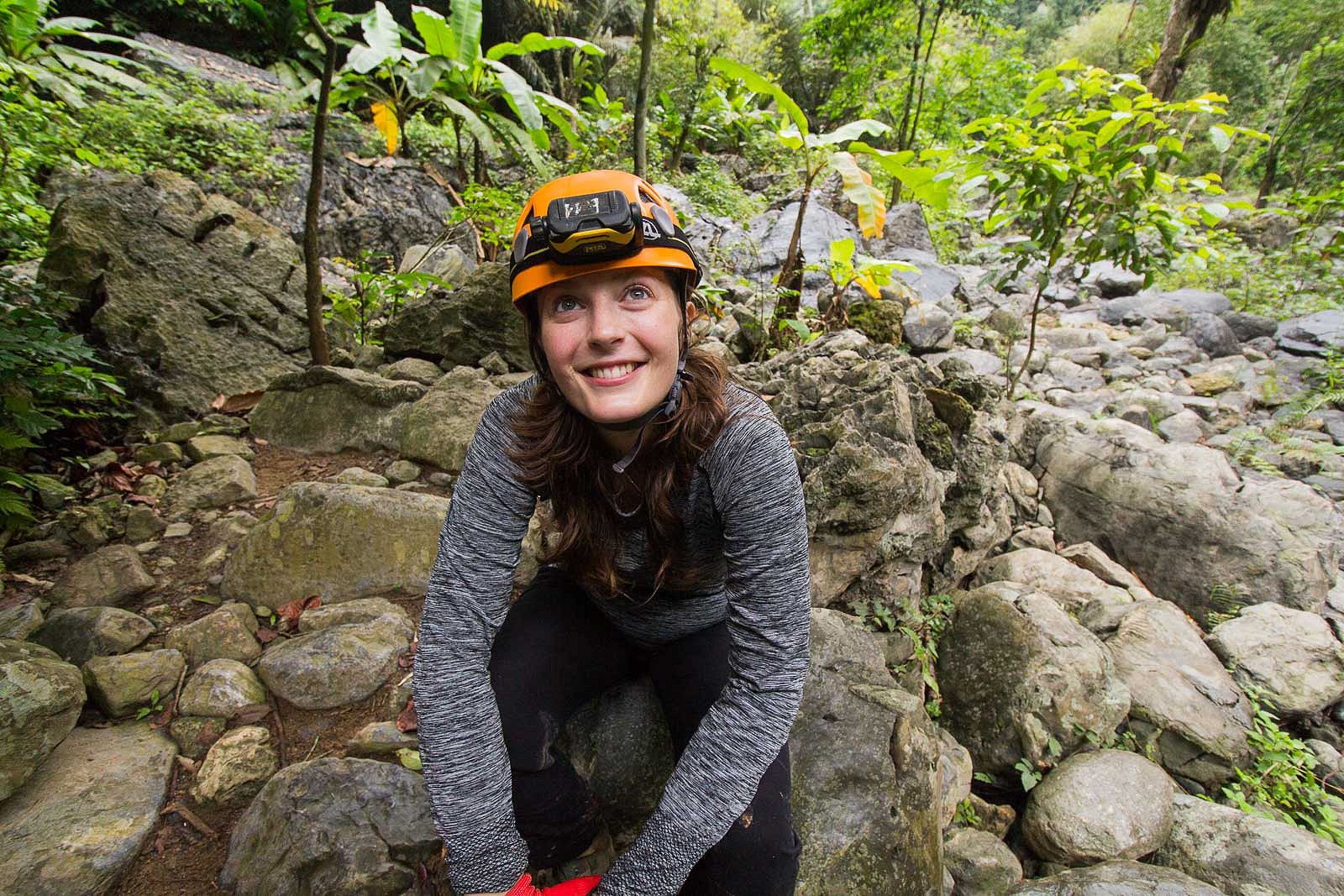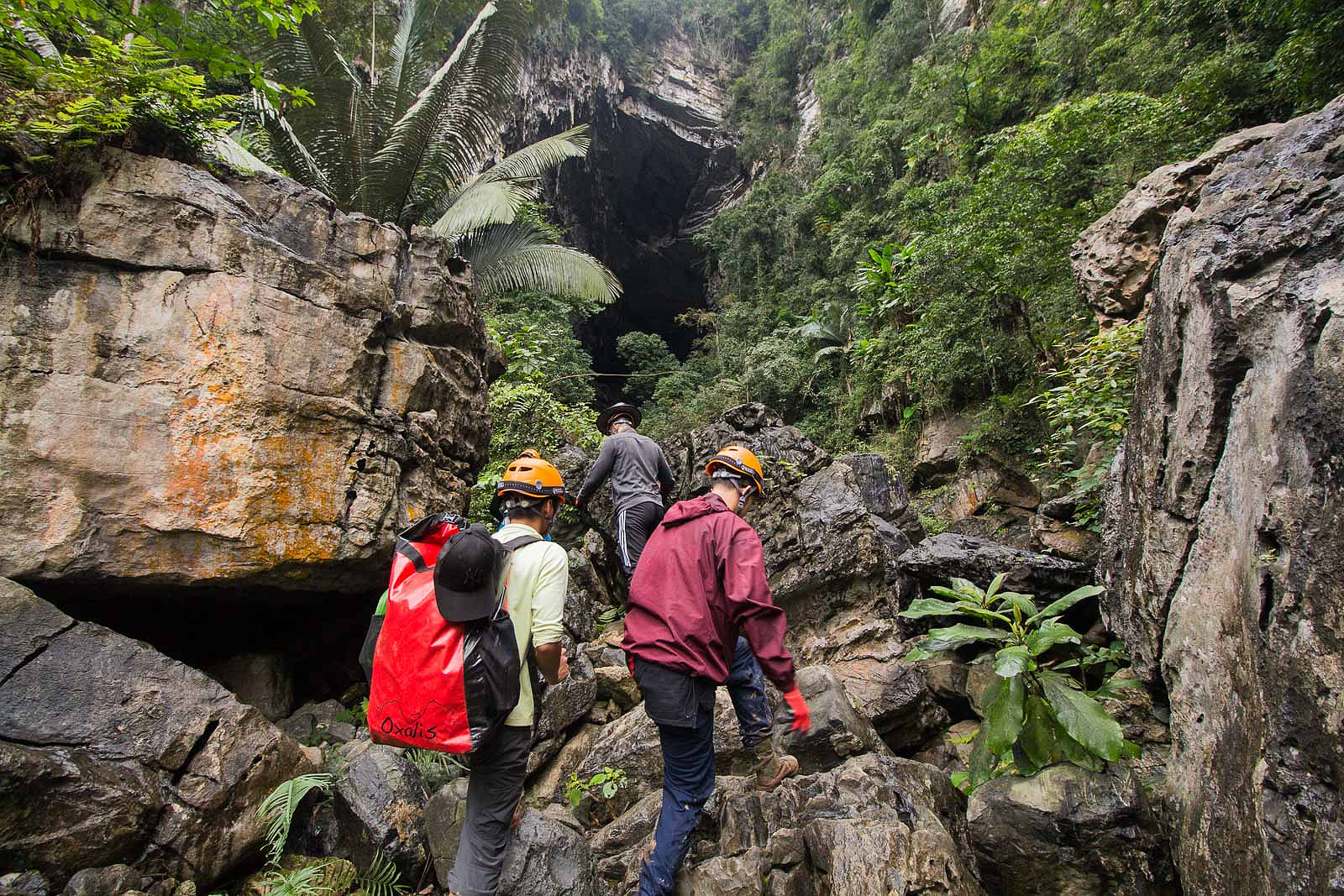 We all got helmets and headlamps - helmets just in case, headlamps simply because you have to shine on each stalagmite yourself. We realised we had never been in a cave where the stalactites would not be surrounded by lights, a fence and a do not touch sign. Here it was just ten cones of light illuminating the path in front of us, small ponds with water we were balancing on, a ladder and a narrow path up to the other end of the cave.
Bats, frogs and other animals hidden in the shadows were keeping us company on our way back through the cave. Before getting ready to climb the hill that will hide Hang Tien in the green shades of nature we stopped in a small camp by a lake where we could eat a traditional (and traditionally delicious) Vietnamese lunch, we had some time to rest, took of our helmets and went to see the toilet our guide was joking about as a toilet based on European standards, for ourselves. Later, for the last time, we stepped into the muddy tracks that led us back on the road.
We were all so covered in mud we had to put our shoes in bags before we could step into the car. In the "base camp" there were snacks and hot tea ready for us when we arrived and most importantly a hot shower which we were all intending to use as soon as we could.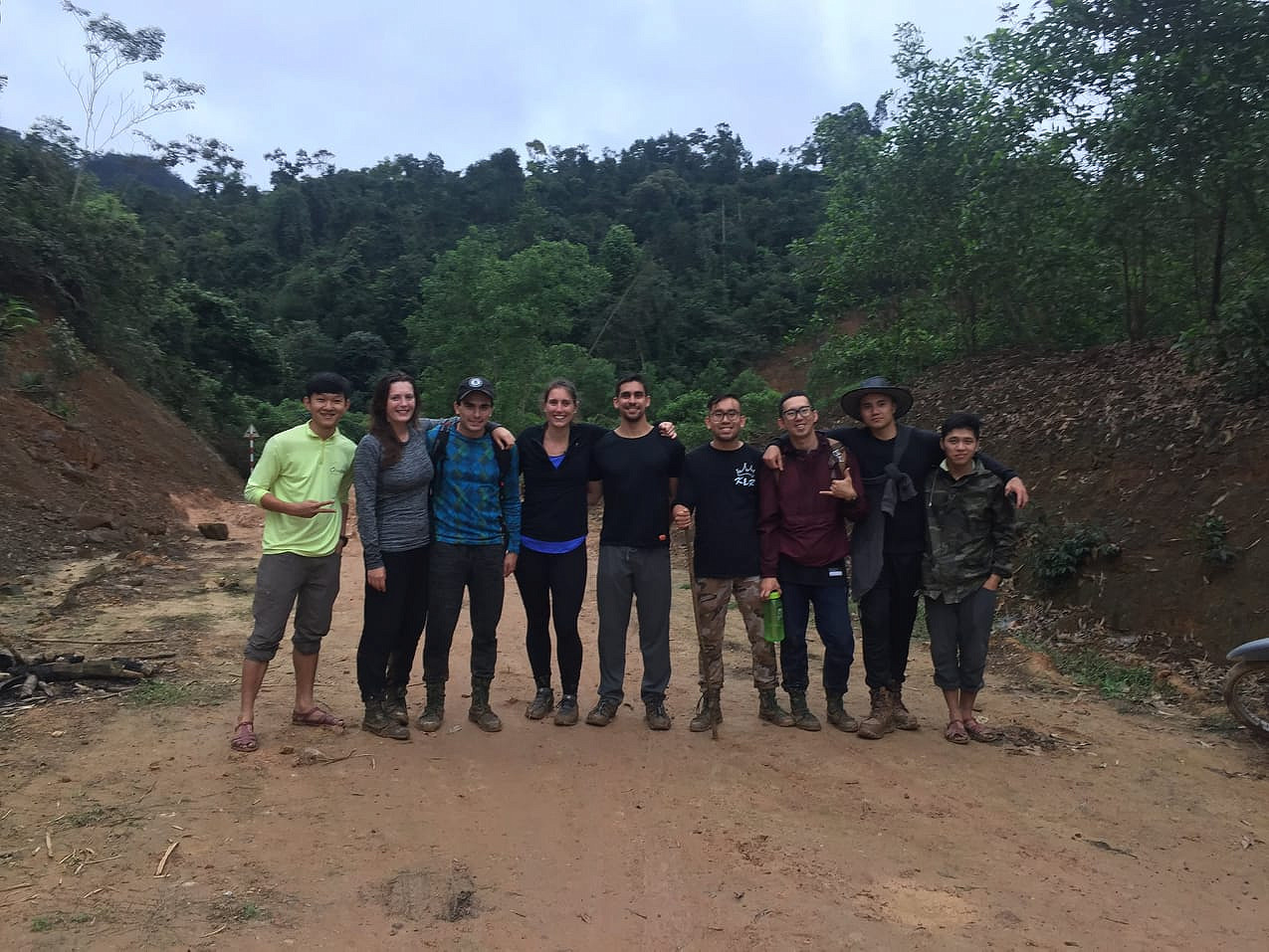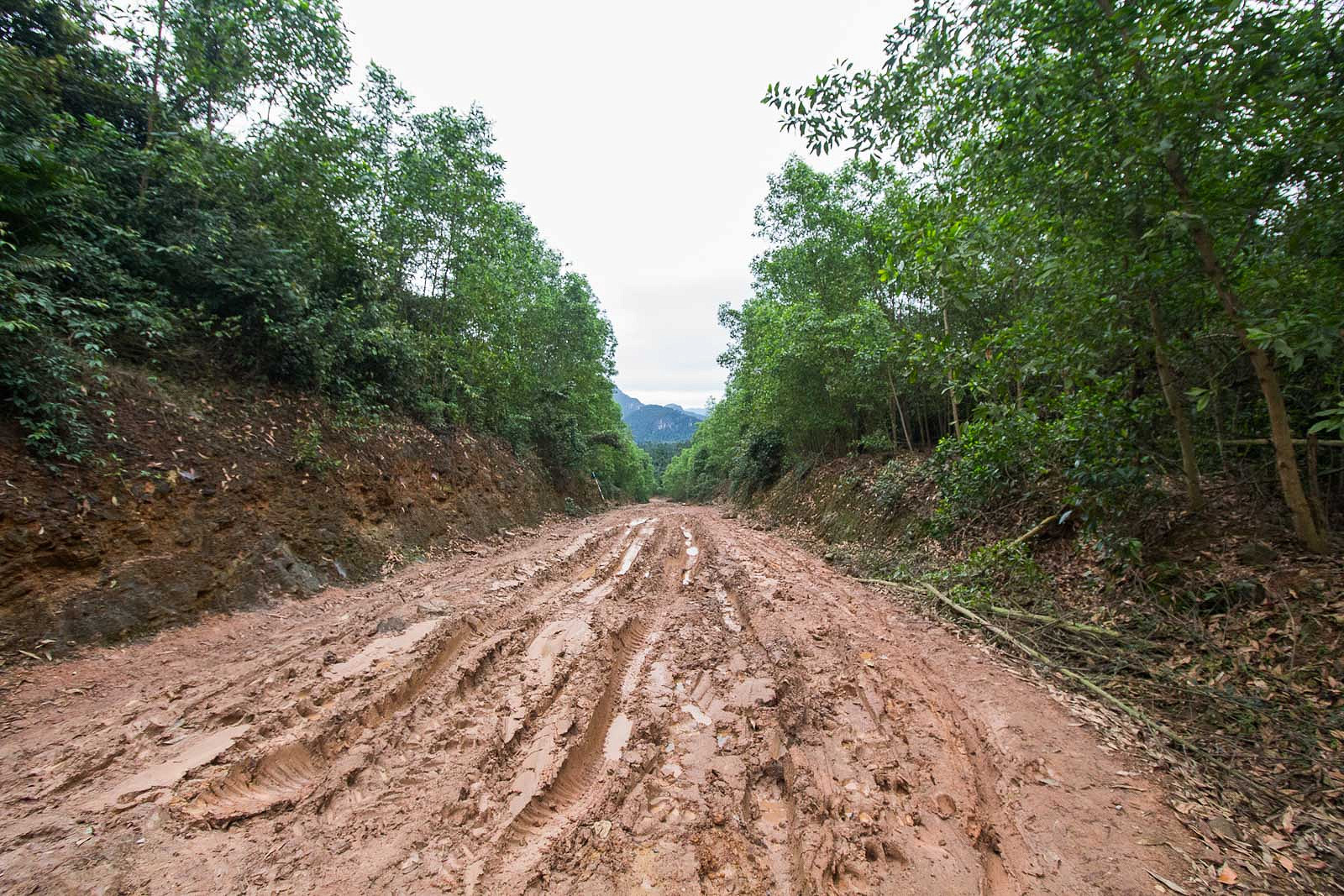 If you ever have a chance to visit this national park, don't hesitate even for a second. The tours definitely require a certain level of physical fitness and the next day you'll remember each step vividly but every minute you spend on the road will be rewarded with one of the most beautiful experiences and views of untouched nature you could ever imagine.
PIN IT FOR LATER