I was so excited about horse riding in Viňales since it's my favourite thing to do and it was even better than I imagined.

It comes as no surprise that there are many options when it comes to horse riding in Viňales considering how popular the activity is. We can really highly recommend a ride organised by the family we were staying with. I'm not really sure whether she said it was her brother or her brother-in-law who owns the horses but we decided to go with the recommendation she gave us and we think it was a good choice to make. He had a few horses and all of them seemed quite happy and well cared for. He treated them like his partners, not money-making machines, which was extremely important for us after hearing a few horror stories about horses in very bad condition. You can go either in the morning or in the afternoon, depends on what you prefer. We really wanted to ride "into the sunset" and sure we wanted to go in the afternoon, however, there are no major differences to the program (also good to know - we didn't know about the afternoon option and if you're short on time, you can book the afternoon ride after you arrive from Havana before lunch, you don't need to wait till the next day).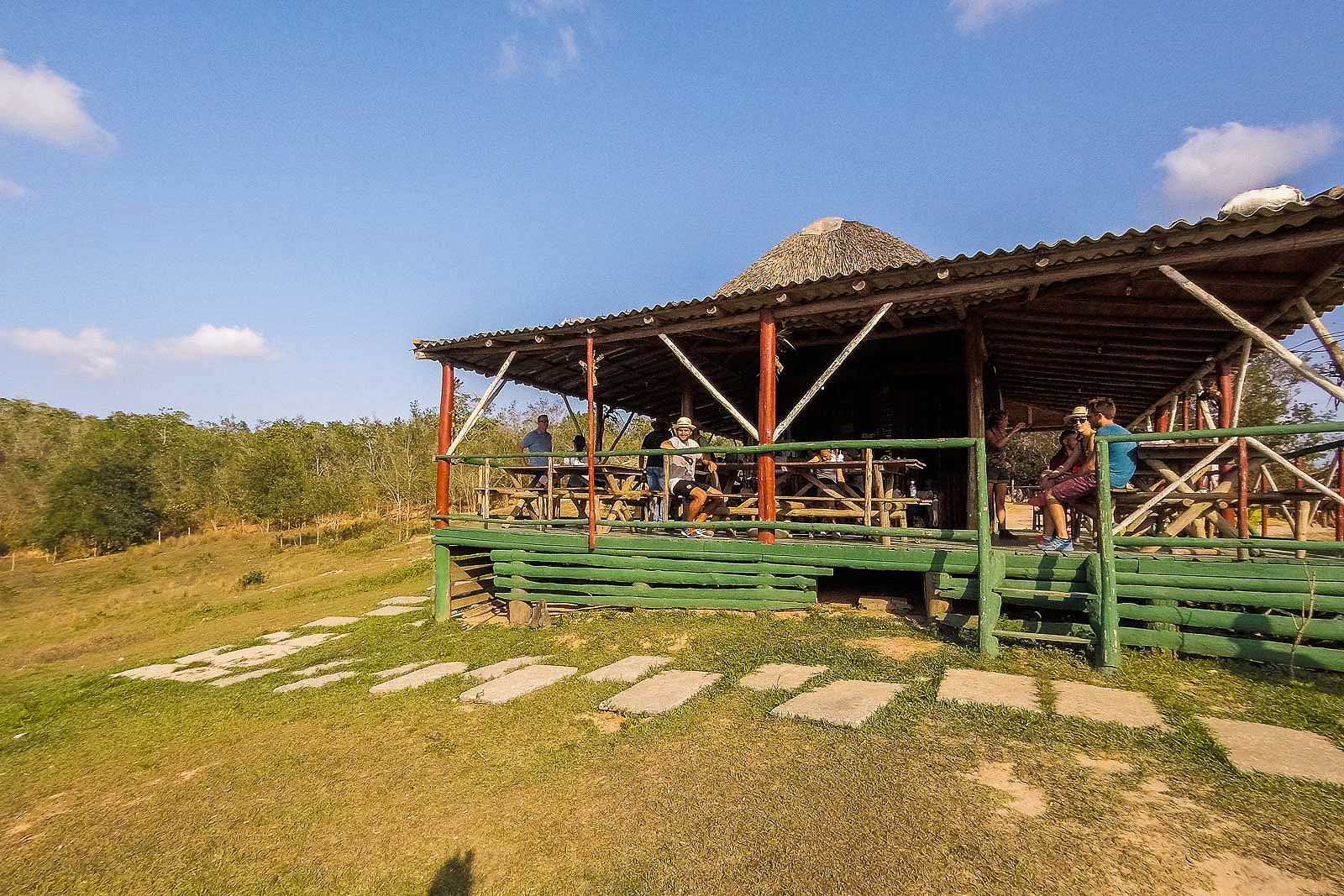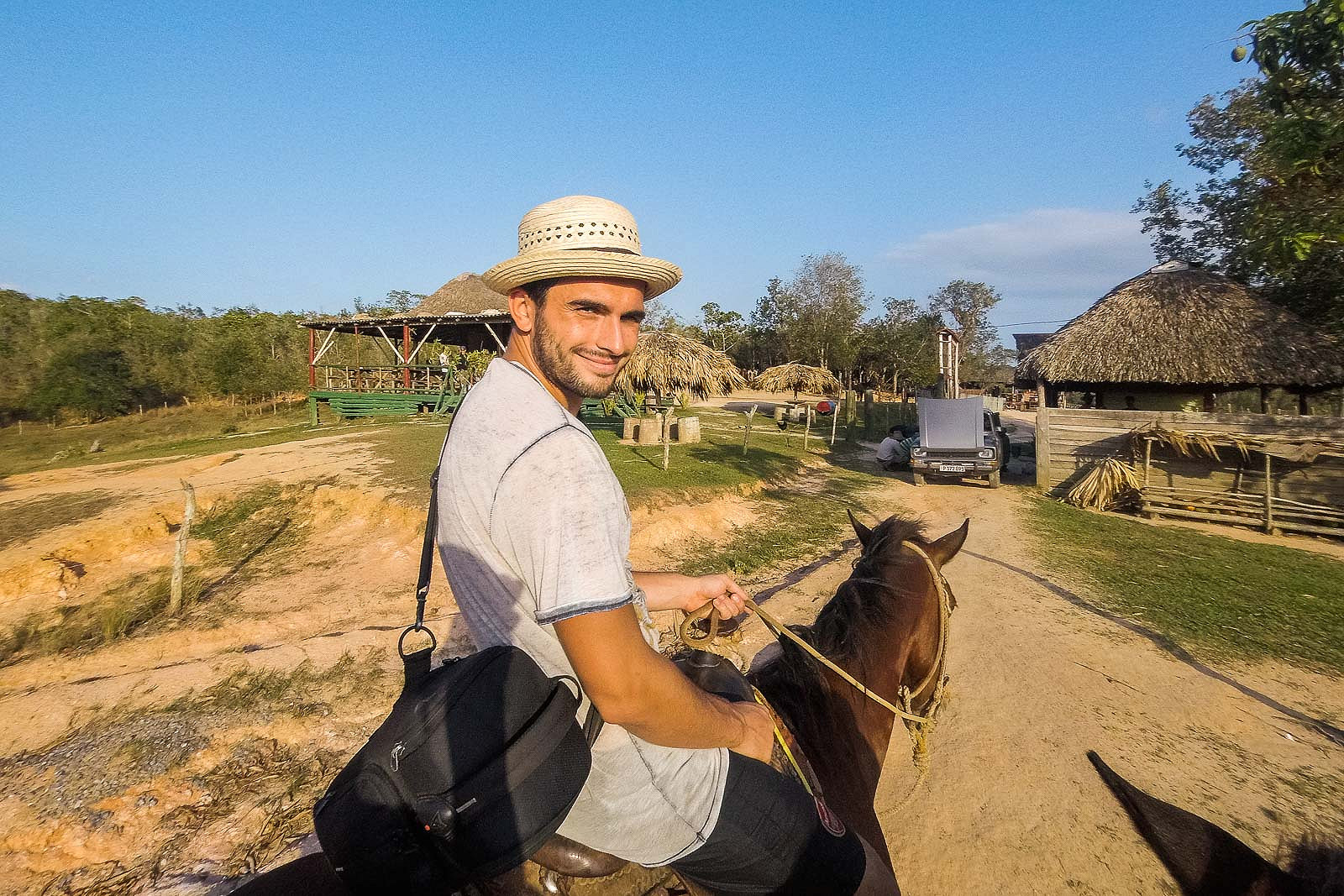 How cigars are made? Visiting the tobacco farm
Our first stop was a tobacco farm, where we listened to a short but quite insightful overview of how tobacco grows, how it is processed and which leaves are used for the best and worst quality cigars. The vast majority (90 %) of production has to be handed over to the state for processing, the remaining 10 % can be used to make their own cigars and sell them to visitors.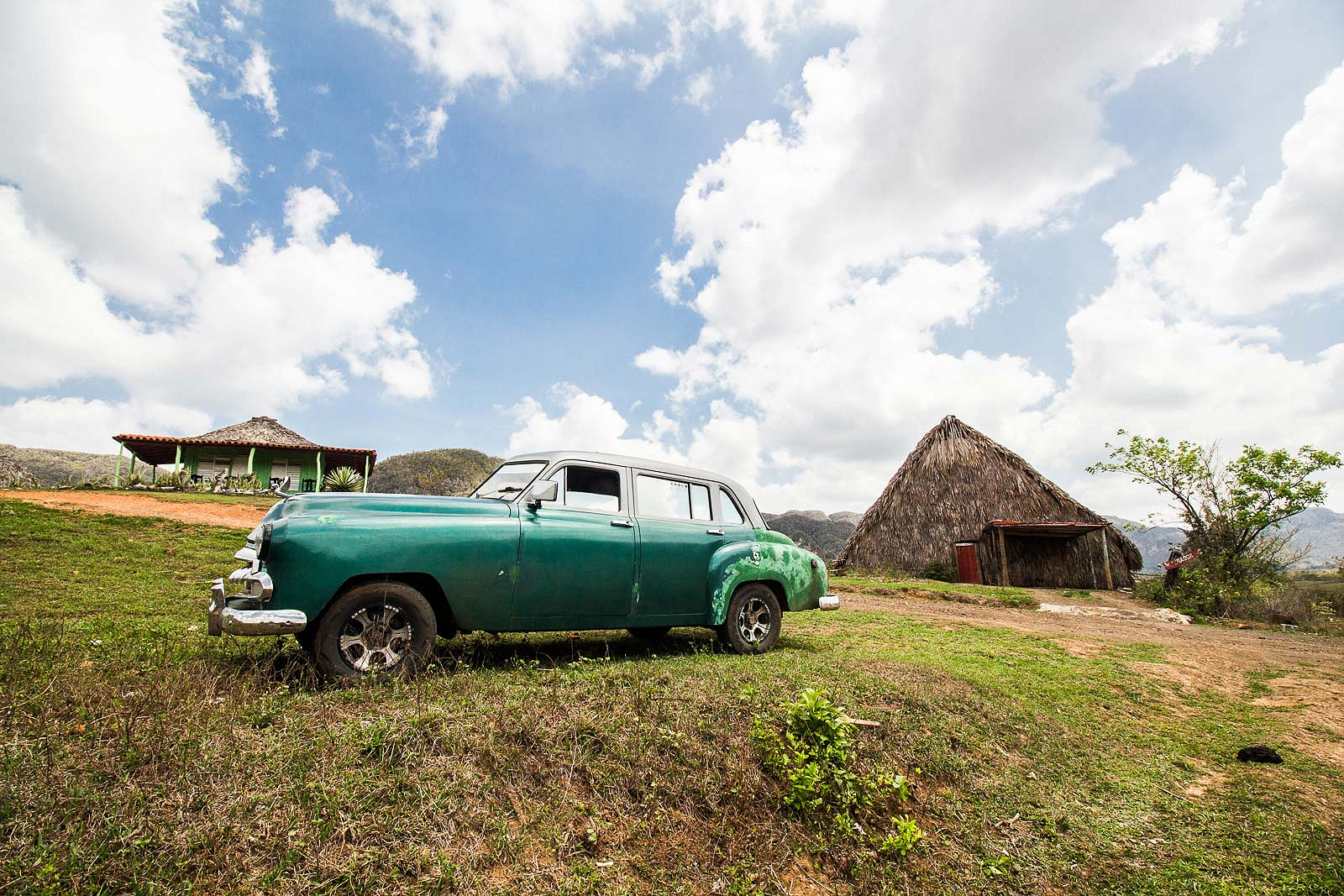 It was a very interesting chat about how the cigars are made, we went to a barn to see how they dry the tobacco leaves and we attempted to learn how to make a good cigar. We also had a chance to taste a true Cuban cigar dipped in honey for a smoother taste.
You also have a chance to buy the cigars that are locally made and although it is a tempting offer, we didn't buy any. They only offer packs of 10 - 15 cigars which is too many since we don't smoke and it would be just a souvenir. Another disadvantage is that if you don't know your cigars, these are without any labels so you would have to trust the seller that you're paying for the advertised quality. Since we don't know anything about cigars, we didn't risk it.
Anyway, visiting a tobacco farm is included in the price so they won't force you to buy anything. :)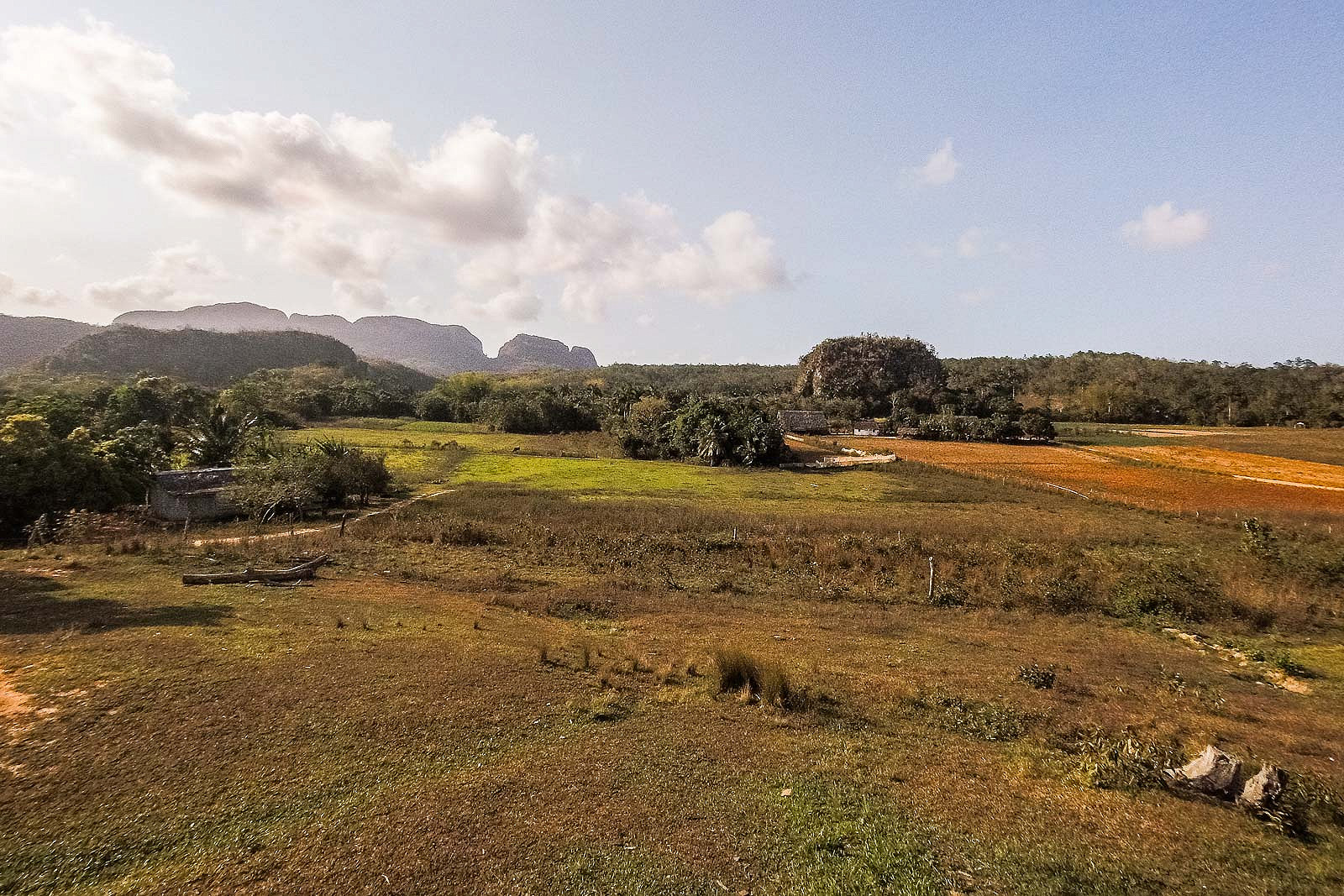 Back in time. Farming in Valle de Viňales
We drove through beautiful valleys, along the fields and even crossed a river to reach our second stop, a Cuban farm. The first thing I have to say is that we really appreciated the way the horses are treated here. Immediately they were taken to a spot under a tree, in the shadow, got some water and were very well looked after while we went on a tour of the farm.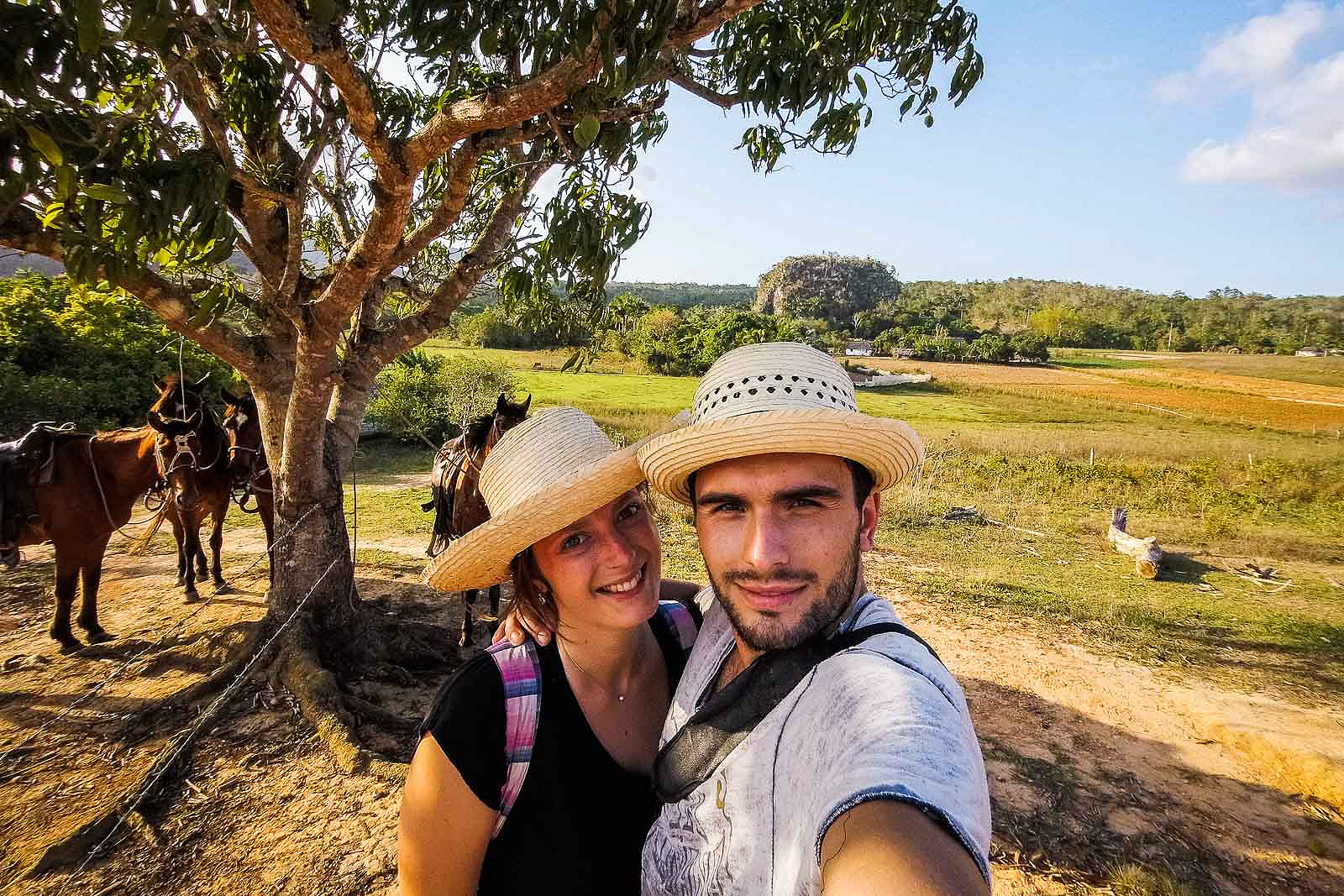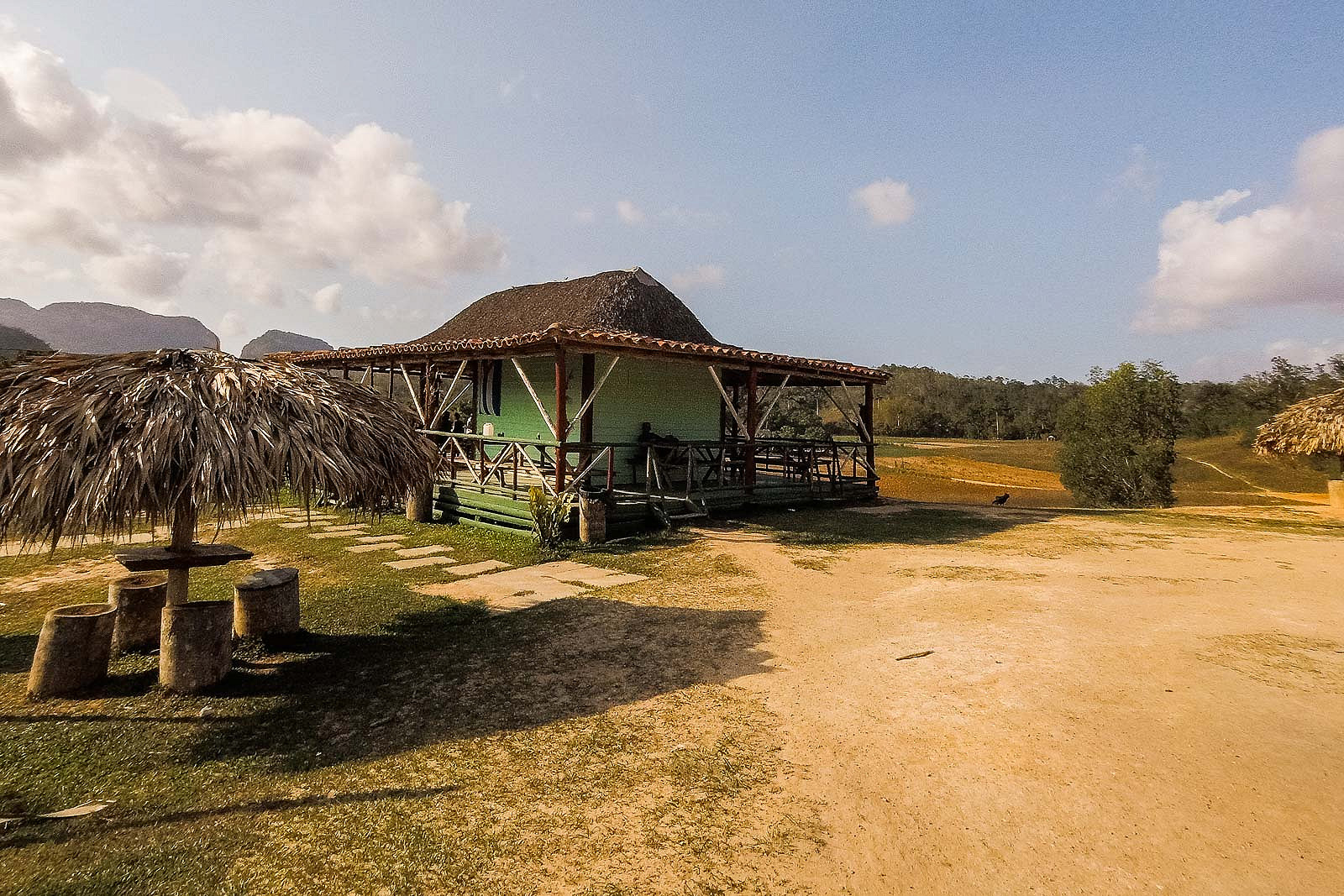 We loved the farm and the surroundings. Since Valle de Viňales is a UNESCO World Heritage site, farmers can only grow crops under very strict conditions and without using modern techniques and machinery that would disrupt the landscape. That's also a reason why when you look over the valleys it feels like you're looking back into the past.
We tasted and bought a bottle of guayaba that is produced here, swam in a small lake that's a part of the farm and got back in the saddles.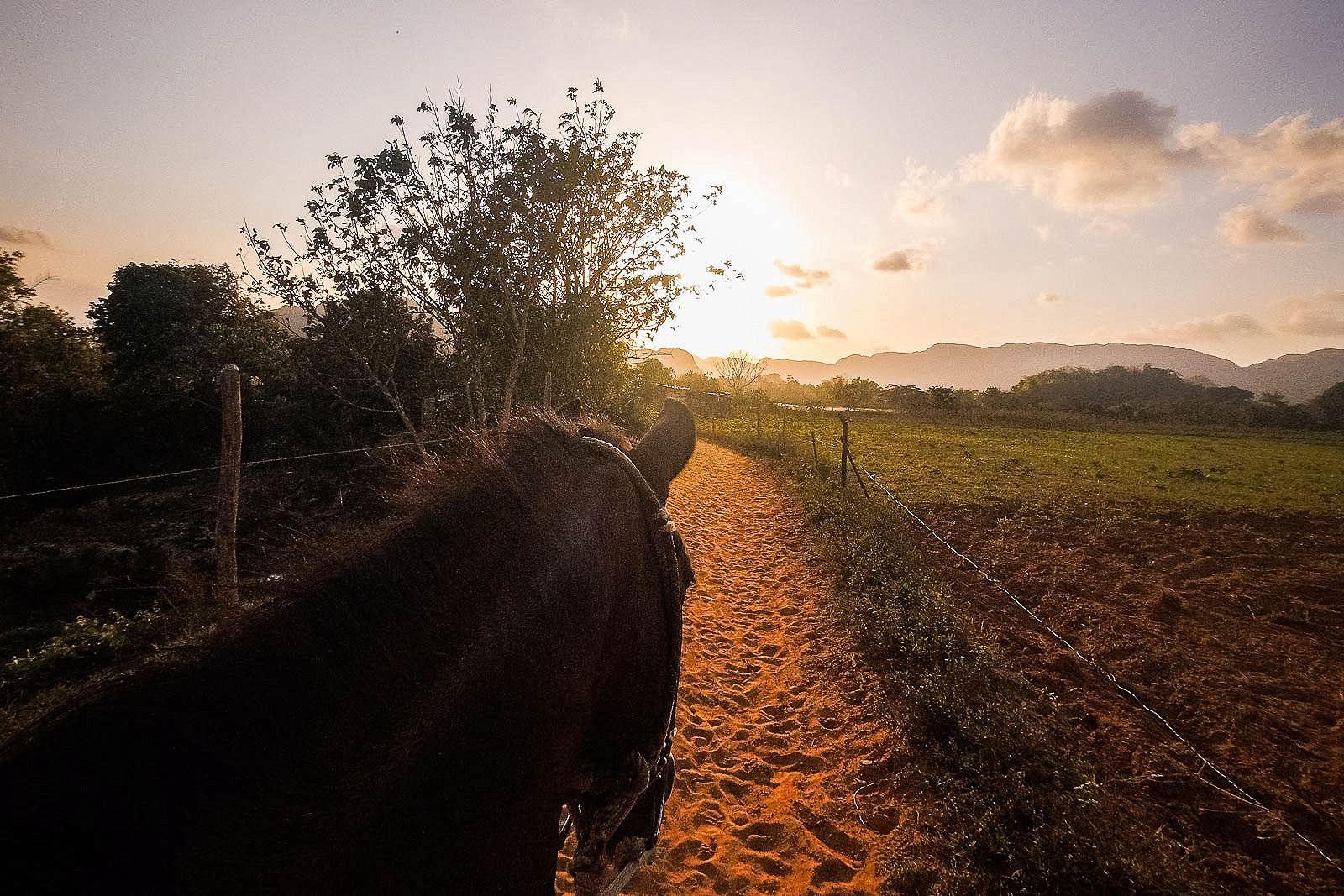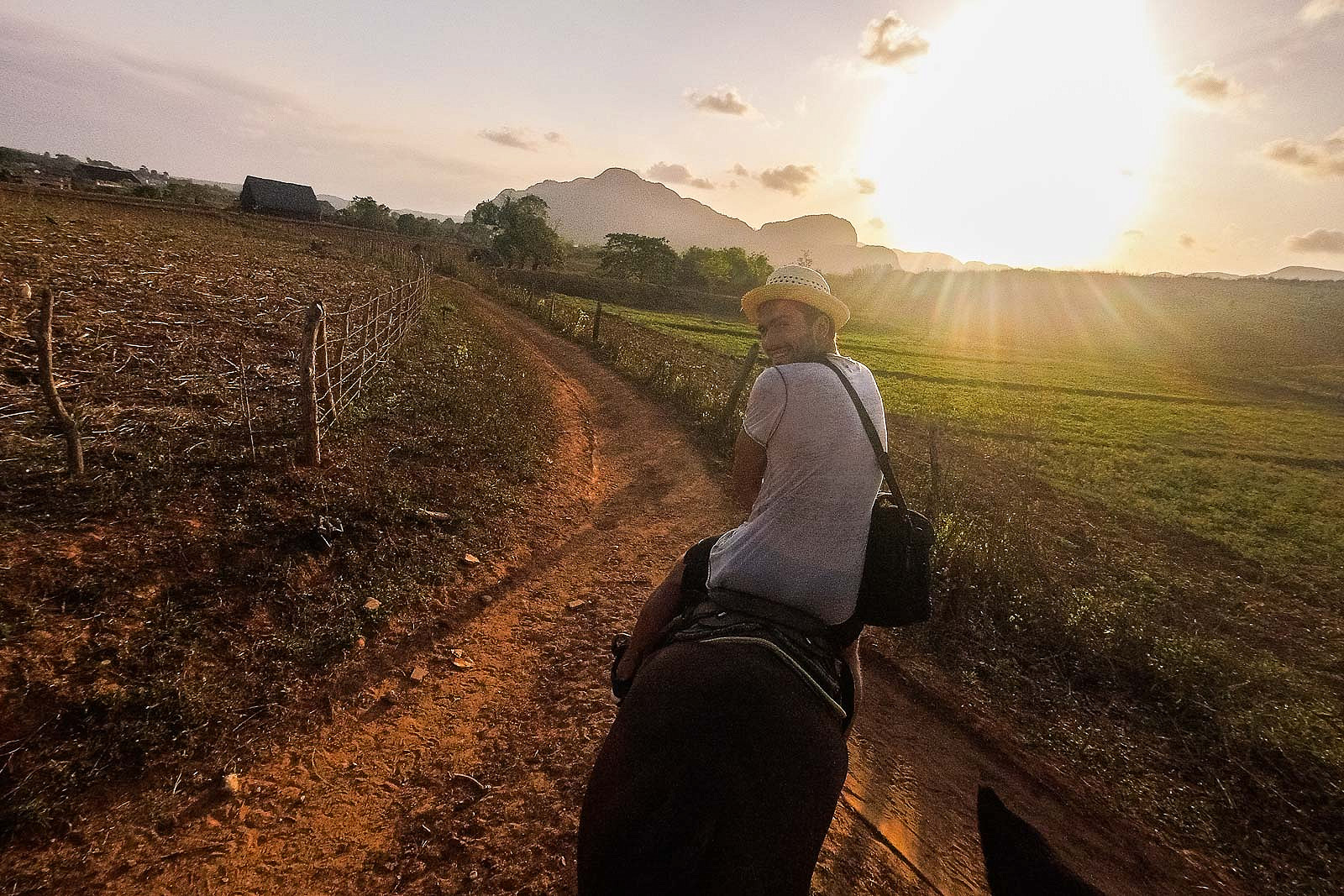 Be sure to include the horseriding experience to your itinerary while in Viňales, it's the perfect way to explore the area. You can, of course, do a walking tour but you won't be able to go as far as you can with a horse and the horses here are very used to people - both experience riders and non-riders so you don't have to worry about them being unreliable, they know their route by heart.
I only encourage you to pay attention to the horses' health and condition when you decide to go on the tour and refuse if they are in bad condition. Support those who take good care of them and when you do, you'll be leaving Viňales with the experience of a lifetime!
PIN IT FOR LATER