Yosemit NP byl náš první cíl po příletu do San Francisca. Hned na letišti jsme si vyzvedli auto - po jedenácti hodinách v letadle nás příjemně probralo, že na nás čeká úplně nová Toyota, a vydali jsme se ji hned otestovat na kalifornské silnice. Přespali jsme v Heritage Inn Sonora a v sedm ráno jsme vyrazili směrem k branám národního parku.
Yosemite NP was our first stop after we landed in San Francisco. We booked a rental car right at the airport and after 11-hour flight a brand new Toyota that was waiting for us woke us up a bit so we went ahead to test it on the Californian roads right away. We booked a room in Heritage Inn Sonora which was about as far as we had the energy to drive that day and the next morning we were ready to head to the park.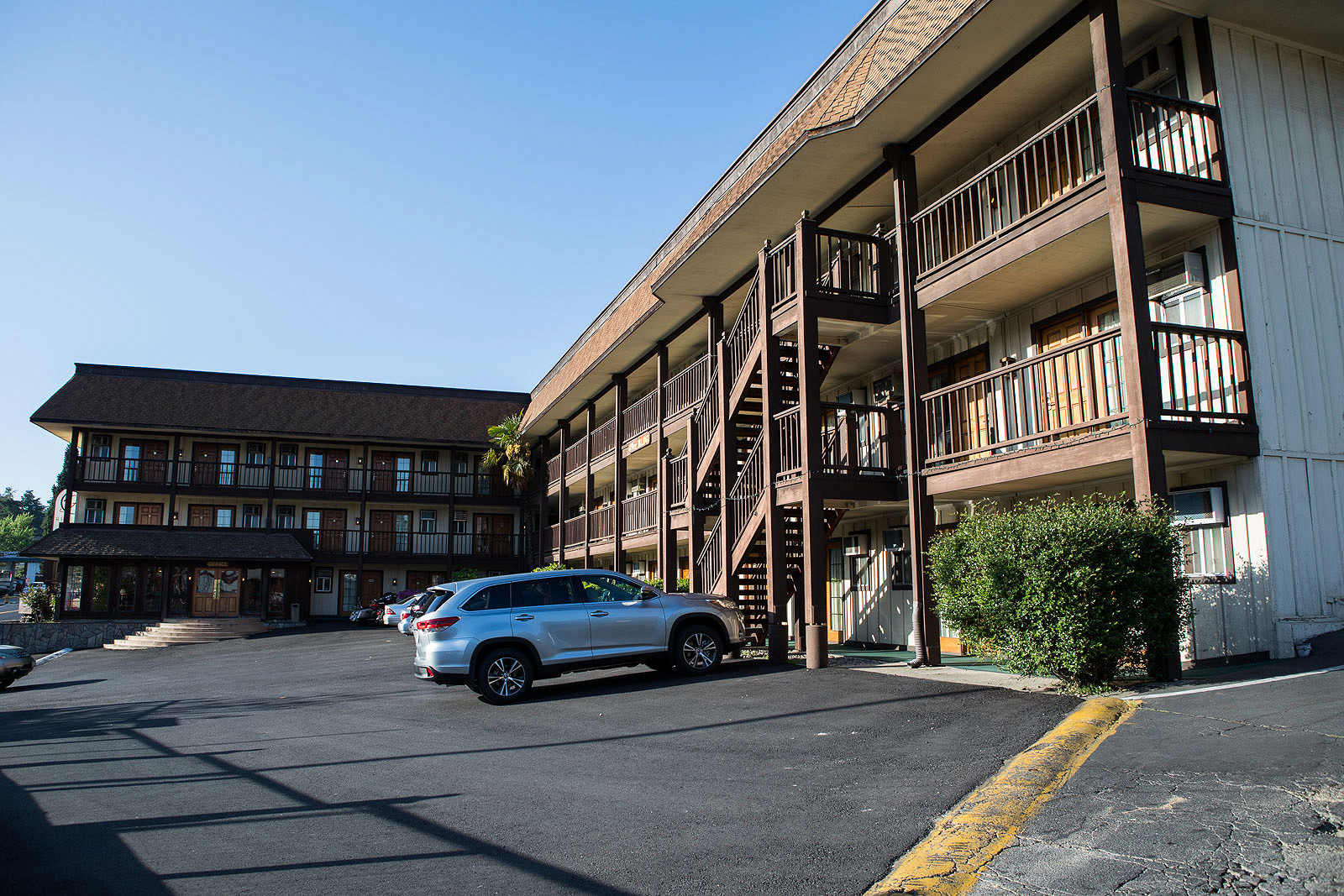 Za necelé dvě hodinky nás vítala vstupní brána do parku. Z malé budky vykouknula sympatická paní, která zkontrolovala náš Annual Pass (ten je určitě super si pořídit, pokud se chystáte do více národních parků), k úsměvu přihodila zadarmo mapku parku a pustila nás do Yosemitu.
We were greeted by the park entrance where you either show your Annual Pass or pay for the entry, get a free map and you can ask for any information you need. The Annual Pass is a great option by the way if you're headed for a few national parks (it's valid for a whole year so ask your friends, maybe they have a spare one from their trip to the USA).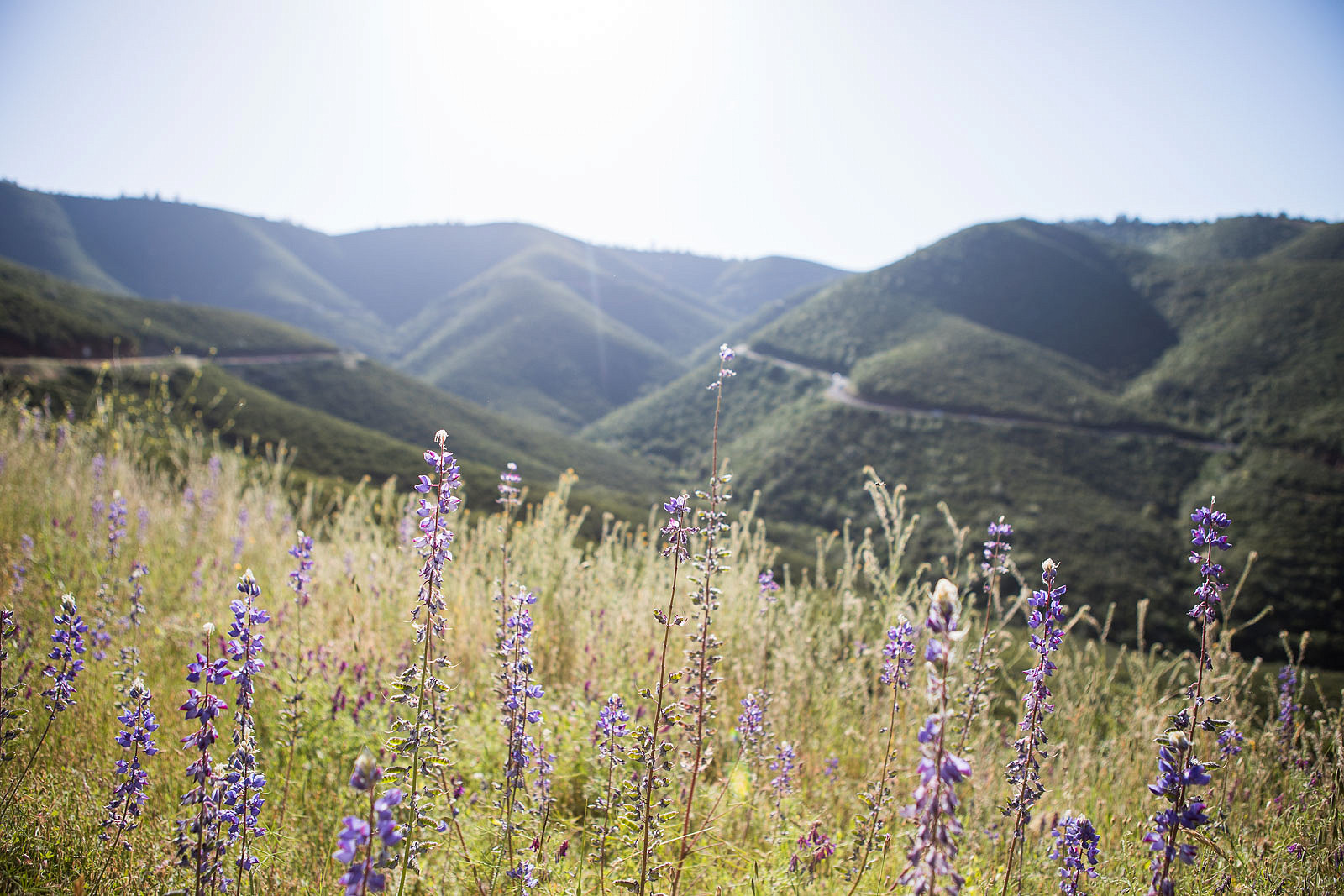 Do údolí jsme přijížděli od Sonory a využili hned první odbočku k Bridalveil Fall, u kterého je super začít. Při pohledu od úpatí hory, kde jsme dostali taky docela osvěžující sprchu, je impozantní a nalákal nás na to, co všechno v parku ještě uvidíme.

We were approaching the valley from Sonora and the first turn we took was to Bridalveil Fall, which is a great place to start. When you look at the fall from the bottom of the mountain, it's quite impressive and it made us excited about everything we're about to see in the park.
Když jsme popojeli o pár kilometrů dál, k vyhlídce Tunnel View, těžko se nám věřilo, údolí před námi není namalované. Výhledu dominuje El Presidente, na protější skále mu konkuruje Bridalveil Fall údolí se táhne až daleko k Halfdome.

Once we reached the Tunnel Viewpoint it was hard to believe the valley in front of us is not just a beautiful painting. The view is framed by El Presidente and Bridalveil Fall and the valley views go back to Halfdome and many more mountains.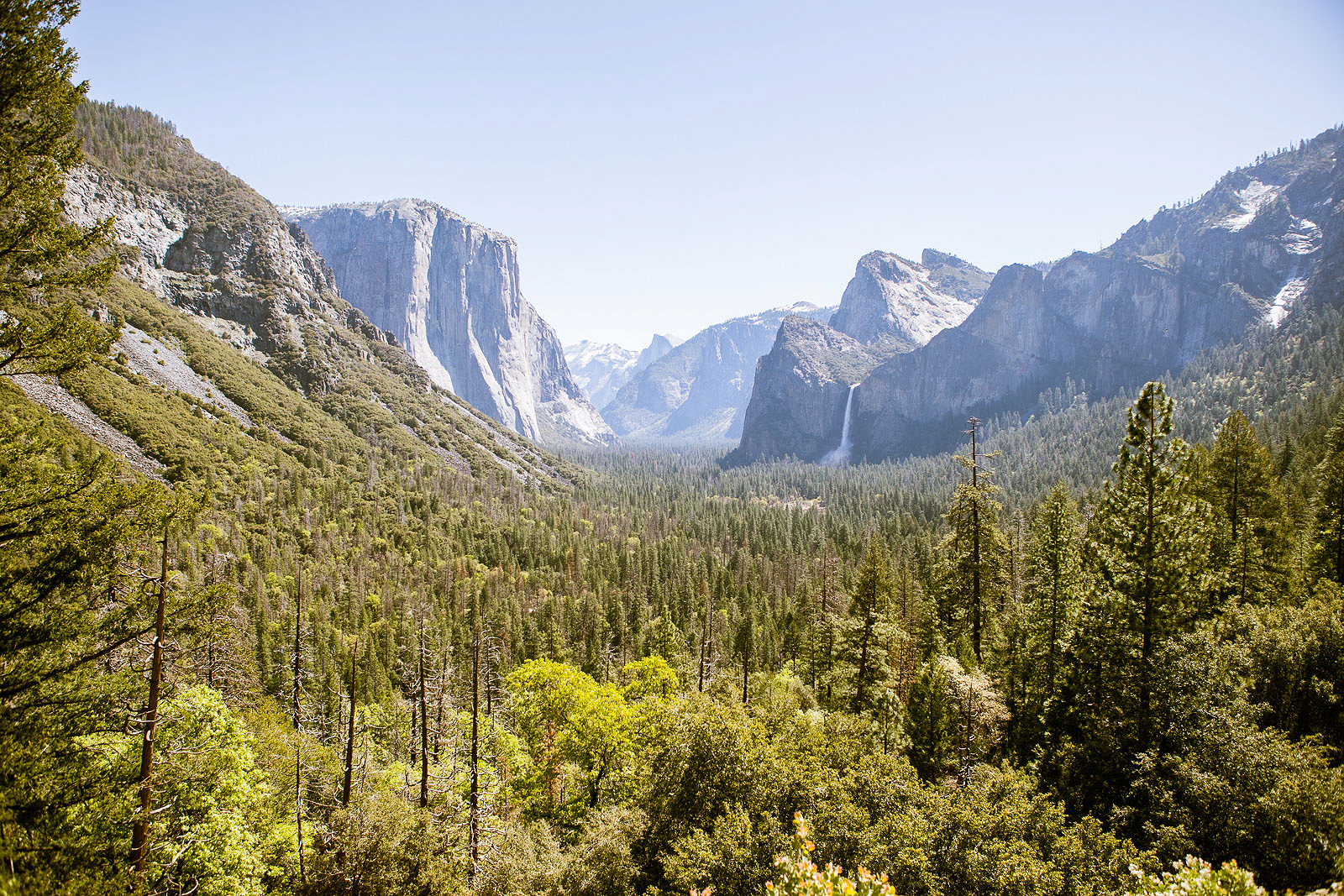 Plní dojmů z cesty od Tunnel View jsme zaparkovali v Yosemite Village a sbalili jsme si batoh na celé odpoledne, abychom se mohli vydat na trek k vodopádům. Z vesničky jezdí každou půl hodinu shuttle bus zdarma, který nás dovezl až k začátku treku a pak už bylo jen na nás pustit se nahoru. Upper Yosemite Fall je trek, který se dá vyjít do poloviny, odkud je nádherný výhled na celý vodopád. Můžete zůstat tady, kochat se u svačiny výhledy a potom se vrátit zpátky do údolí, už sem je to přibližně 2.5 kilometru do kopce.

From Tunnel View, we headed to Yosemite Village full of excitement. We parked our car at the Visitor's Parking and packed our backpack for the whole afternoon because we were planning to go on a hike to the falls. There's a shuttle bus that leaves the village every half an hour and takes you to the most popular spots in the valley so it took us to the start of the Upper Yosemite Falls trek and we were ready to start. It's a very steep hike and you can choose to hike the first half from where you can see the waterfall in all its glory. You can stay here, enjoy the view and then turn back and go to the valley, it's approx. 2.5 km to get to the view.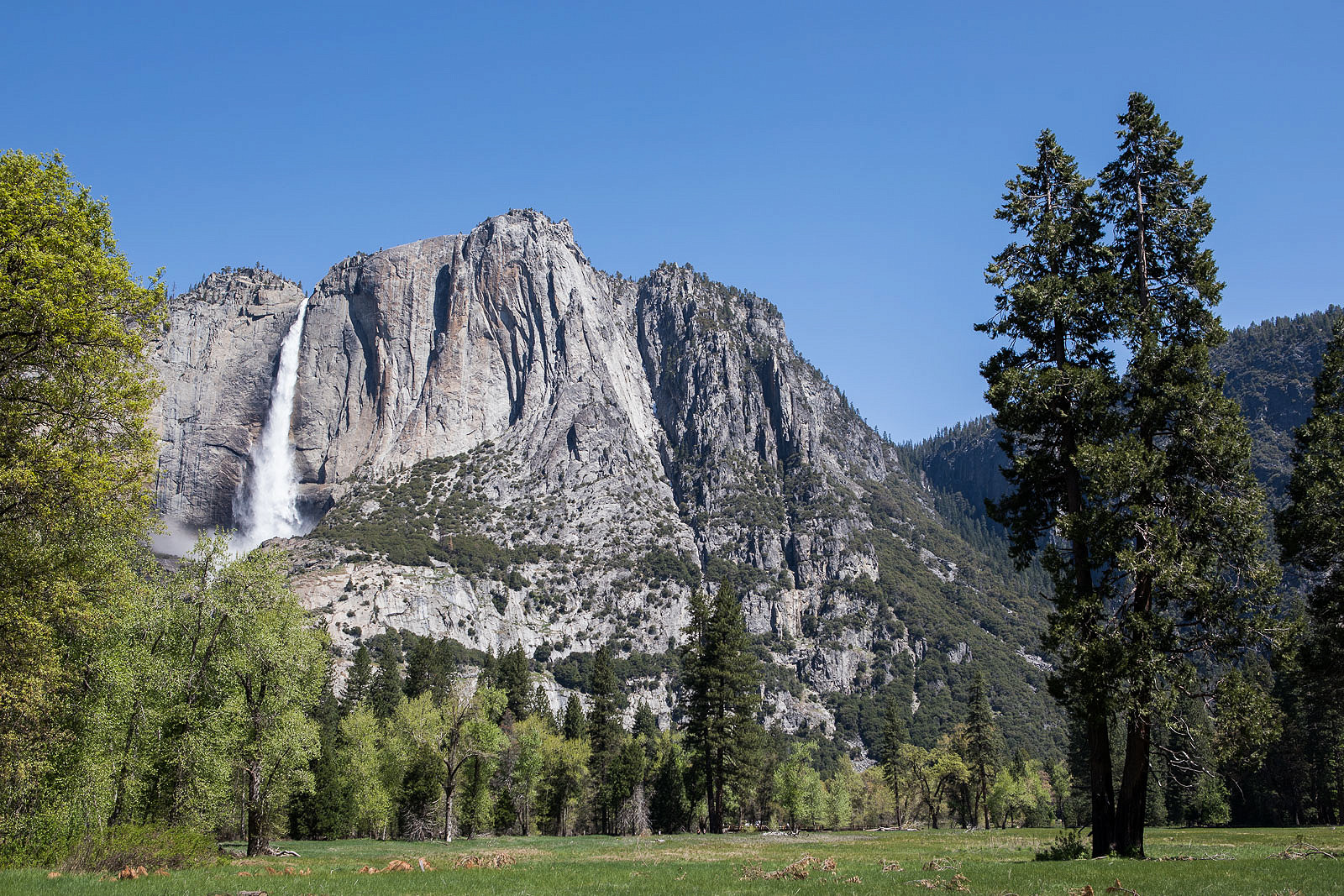 My jsme se nakonec odvážili pustit do výšlapu až úplně na vrchol, k místu, kde voda přepadává přes okraj skály a s hukotem padá dolů. Až zpětně jsme zjistili, že jsme se škrábali na nejvyšší vodopád severní Ameriky, což by vysvětlovalo převýšení přes 820 metrů na šesti kilometrech treku.
Once we reached this point we decided to hike to the top where the roaring waterfalls over the edge to the valley. Later we found out it's the highest waterfall in North America which would explain the elevation over 820 meters on the 6 kilometres of the trail.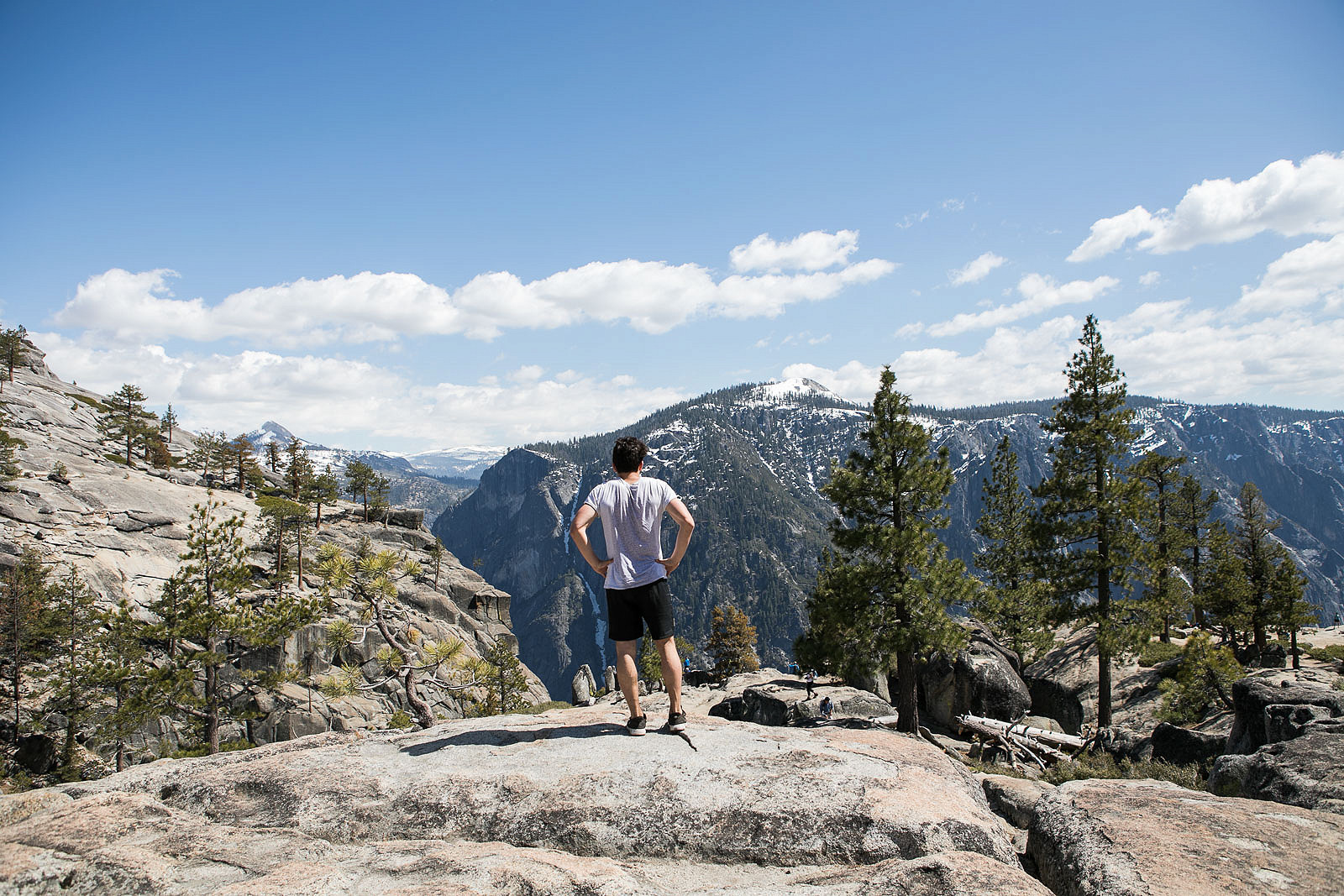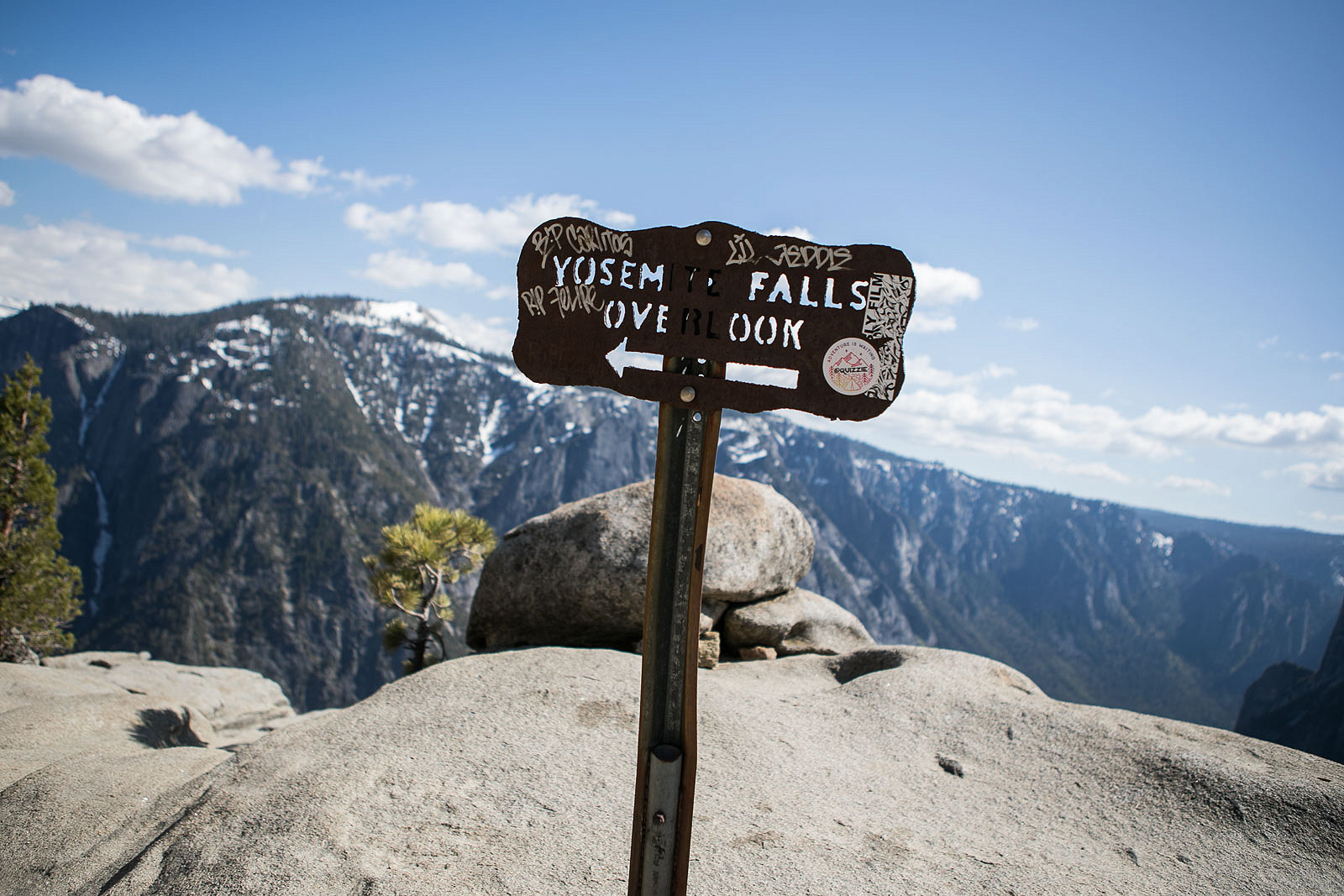 Samozřejmě je důležité vzít si s sebou dost vody (my jsme si "dopustili" cestou z potůčků, které tekly z hor – voda byla nádherně čistá a osvěžující), jídlo, a tak dále, co je ale snad ještě důležitější – lepší pohled na vodopád, než jaký se otevře ve chvíli, kdy jste v první polovině treku, už cestou nahoru není vidět – trasa se stáčí za skálu a vodopád se objeví znovu až úplně nahoře, proto pokud nejste odhodlaní dojít až do samého cíle treku, je zbytečné šplhat jenom o něco výš, raději ušetřete čas a projděte se třeba ještě po krátkém trailu k Lower Yosemite Falls po návratu na zem. :)

It is, of course, important to take enough water with you (we refilled our bottles on the way from the tiny rivers flowing from the mountains – the water was pure and refreshing), snacks etc. but what I think is even more important is to know that there is not a better view of the waterfall than the one you get in the middle of the trek – the trail turns behind a mountain so you can't see it until you reach the top, meaning if you are not sure you'll finish the hike, it's unnecessary to hike just a little bit higher hoping for a better view of the waterfall. I'd rather save time, go back to the bottom and maybe go on a short trail to Lower Yosemite Falls.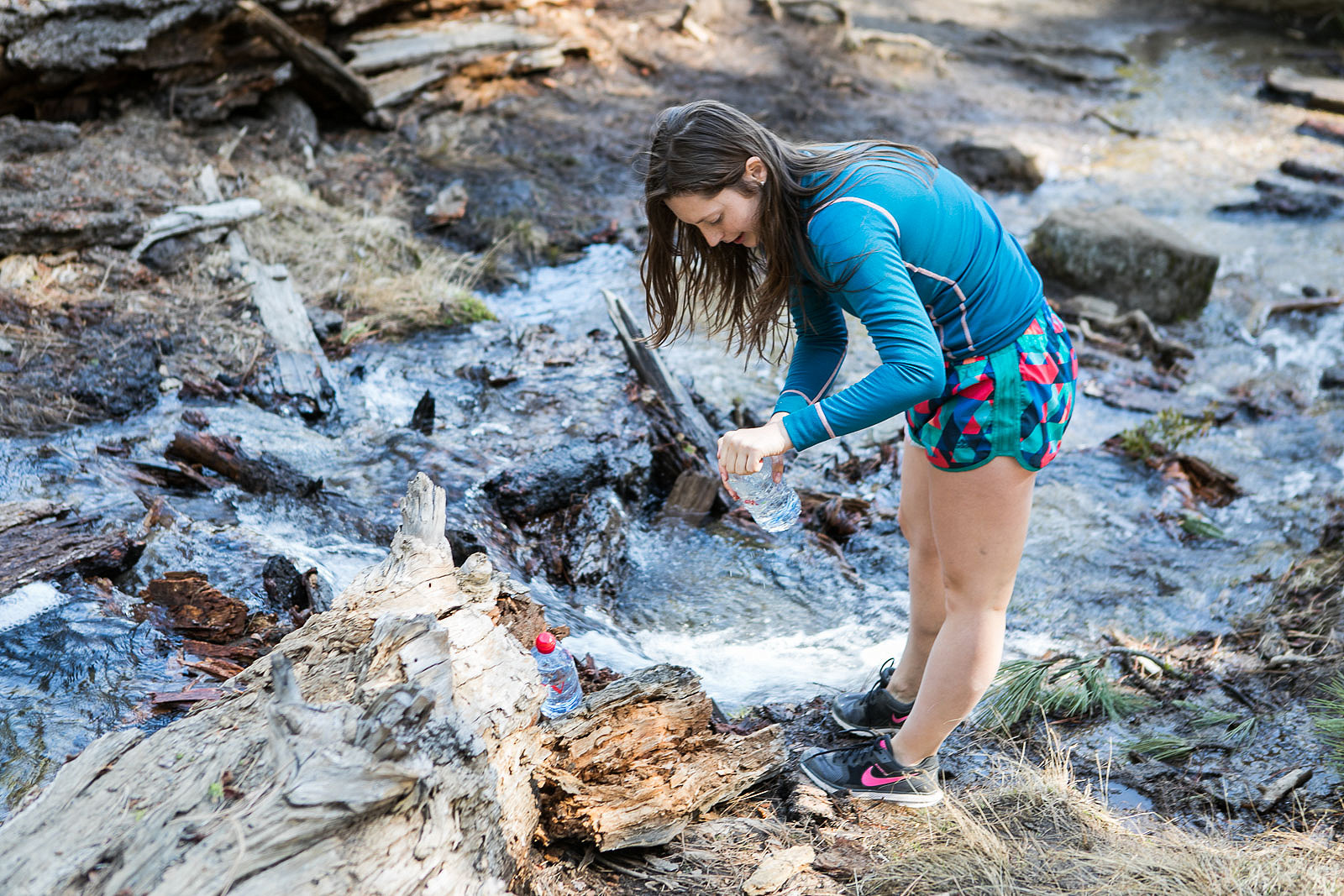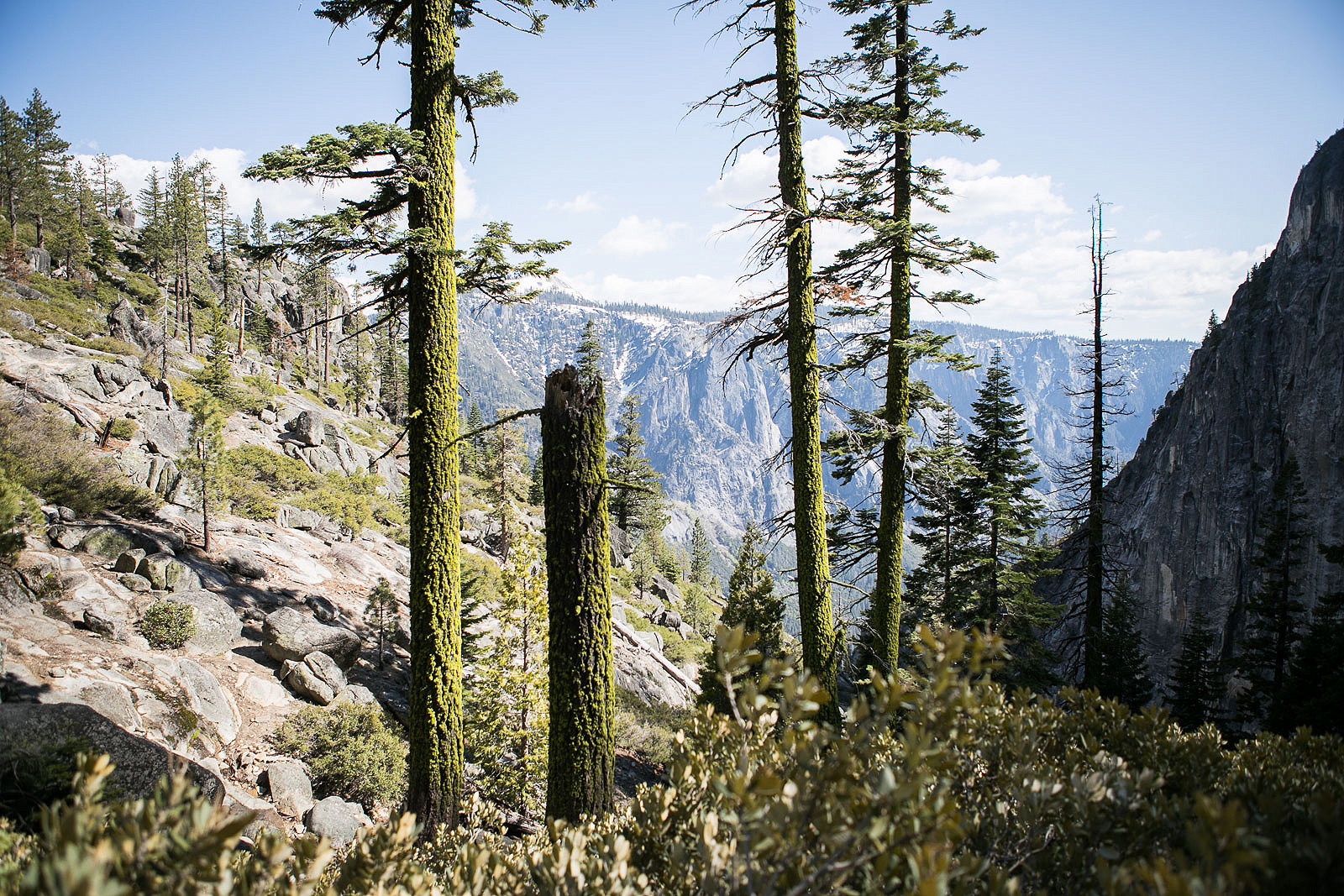 Toho, kdo se nahoru k vodopádu odhodlá, Yosemite odmění dechberoucími výhledy do údolí a na okolní vrcholky. Korunovali bychom ho na jeden z nejkrásnějších výhledů na světě, ale museli jsme si ho zasloužit. Nejen cestou nahoru, ale i cestou dolů, která je po kluzkých kamenech skoro stejně náročná, jsme se shodli, že je to nejtěžší trek, jaký jsme kdy šli. Jestli se na něj ale vydáte, každý krok do kopce bude stát za to!

For those who make it to the top, there is something special waiting. Yosemite will reward you with breathtaking views of the valley and the mountains around. We would say it's one of the most beautiful views in the world. but you have to deserve it. Not only by going up but by going down as well, which is almost as hard considering you have to mind each step on the slippery and dusty stones. It's the hardest hike we've ever done but if you decide to do it too, every step up will be worth it!
PIN IT FOR LATER