It's approximately 40 degrees outside, we've passed the last petrol station way too long ago to go back and we turned the A/C and the radio off 10 minutes ago because the arrow was dangerously pointing towards the red part of the chart signalling how much petrol we have left.
We found ourselves in the desert with abandoned houses, sand on the road and half-fallen fences and no petrol stations or life in general whatsoever.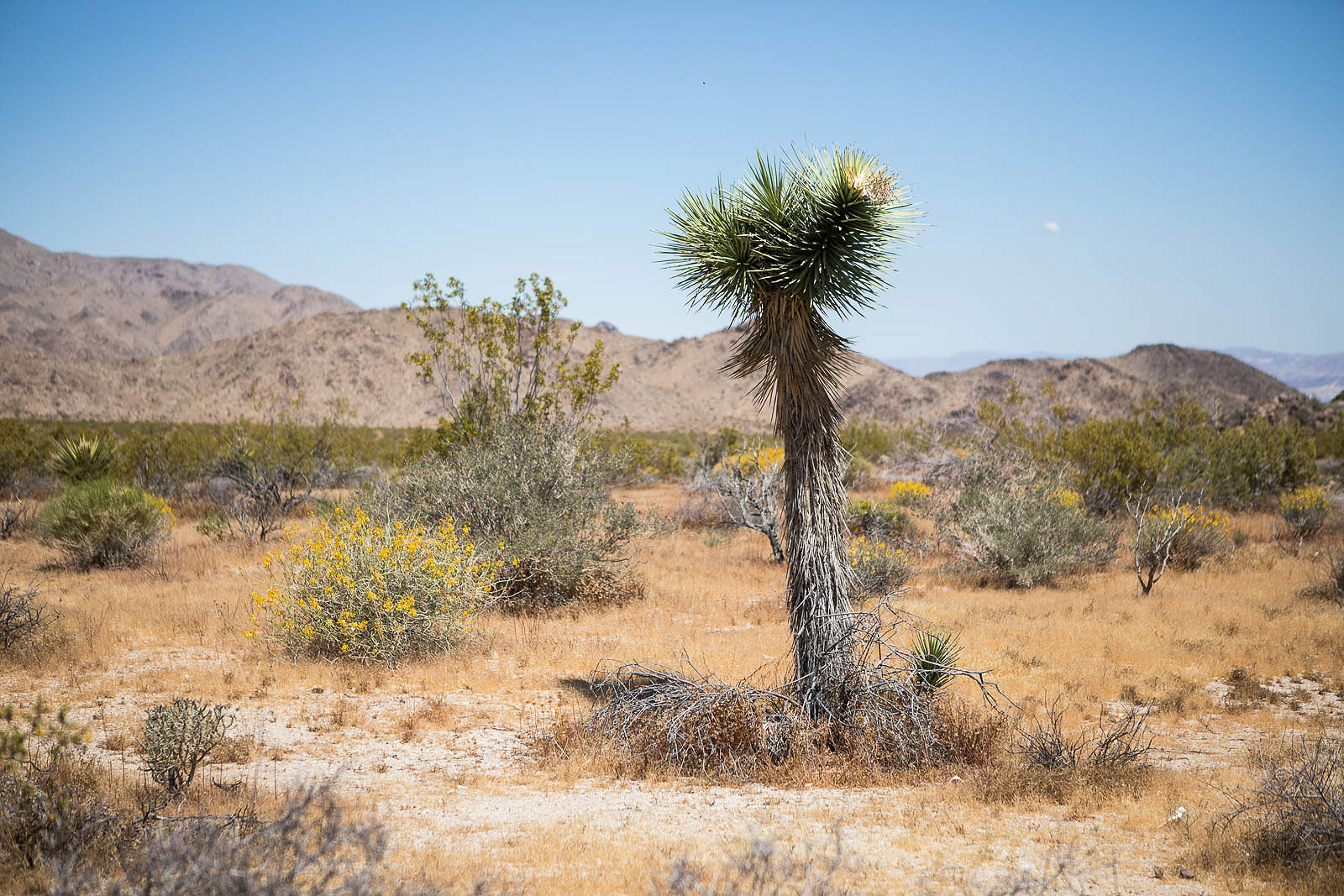 You can definitely get a full desert experience here and stay in or near Joshua Tree but if like us, you're in this area for the first time and you don't have that many days left on your adventure, you will for sure collect enough memories and experiences in one day.
Even Pavel got slightly nervous when the control panel started showing petrol for 0 kilometres left but the GPS keeps suggesting we're nearly there. Just as we turn right, we can finally see the town, and luckily for us, it's downhill! Today is not the day we will die of thirst and hunger in the desert haha.
Stopping at the gas station, this might be one of the happiest moments for our Toyota during this whole trip. I've said it before but I'll repeat myself, never underestimate the length of your trip and the possible absence of any petrol stations on the way, always make sure you refill your tank to full when you have a chance even if you still have a half-full one.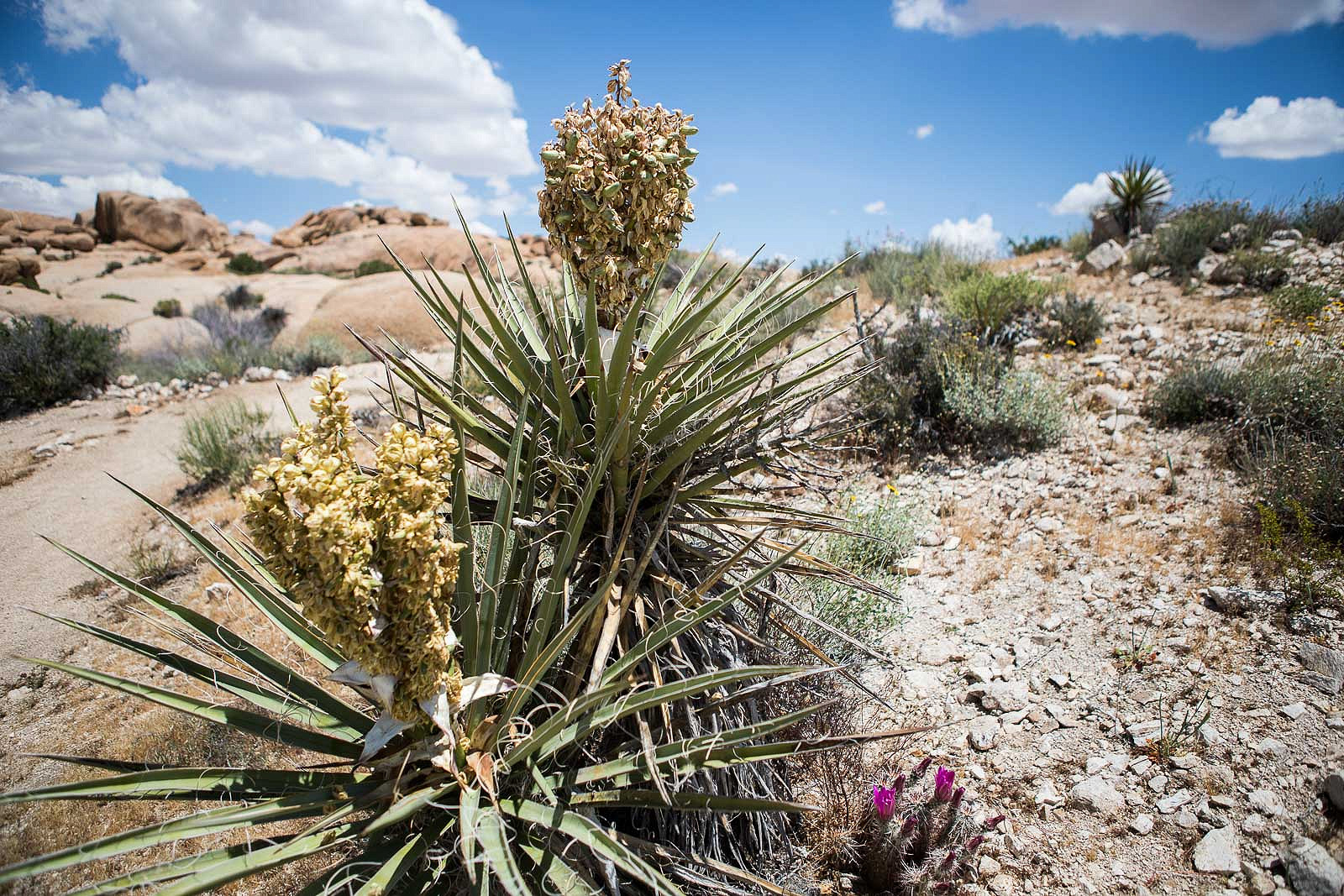 We drove to Joshua Tree from the north, which means the town we are entering from is Twentynine Palms and immediately we can feel the atmosphere I've always imagined American towns in the desert would have. You can, however, also take advantage of the other two entrances, using, for example, Palm Springs as your base since it's nearby.
Waiting in line to pay for the gas and to get ourselves some jerky and iced coffees, we observed the women in front of us, loudly discussing in their husky voices their bets in the lottery last week and dreaming of what they'll buy first when they finally win that money.
Anyway, tank full, coffees in our hands, snacks in the back of the car, we're ready to explore Joshua Tree.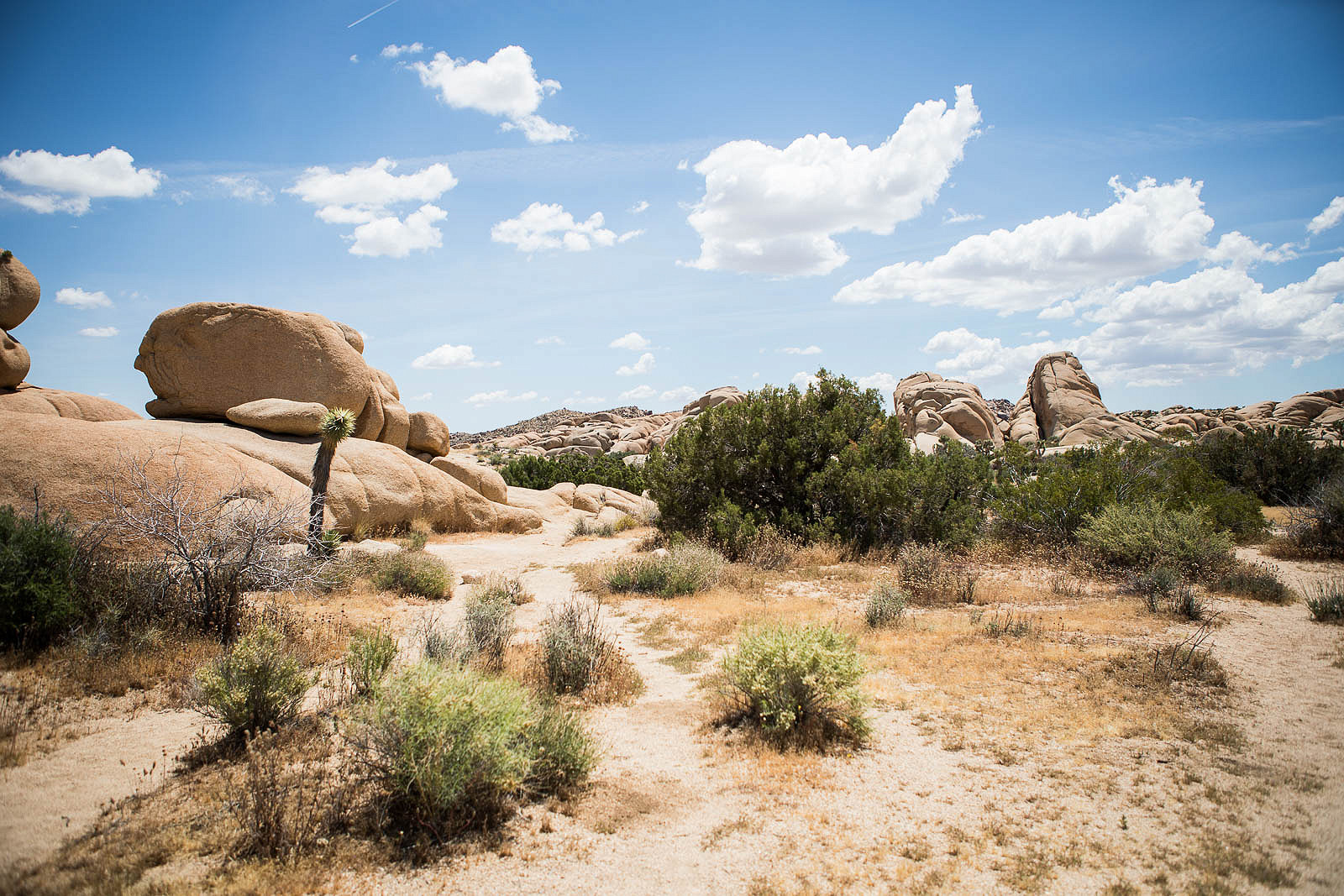 Cholla Cactus Garden
One of the places we've had on our list is the Cholla Cactus Garden. It's only 28-minute drive from the Oasis Visitor Center and although it's best to visit during sunrise or sunset, we're lucky to witness this place in a beautiful light in the afternoon as well.
There's a small parking lot where we left our car and we're ready to explore. The fact that there are signs stating you shouldn't get too close to the cactus since it might get attached to your clothes or skin is not enough to keep Pavel from getting his shoe with a cactus on it very close to his face and ending up with a cactus on his nose. He's fine though so we only ended up with a funny story and a great video, haha.
It's a short walk, approx. 400 meters around the garden so after 20 minutes we're back in the car, ready to explore further. Since this is the furthest in the park we were planning to go, we will now head back.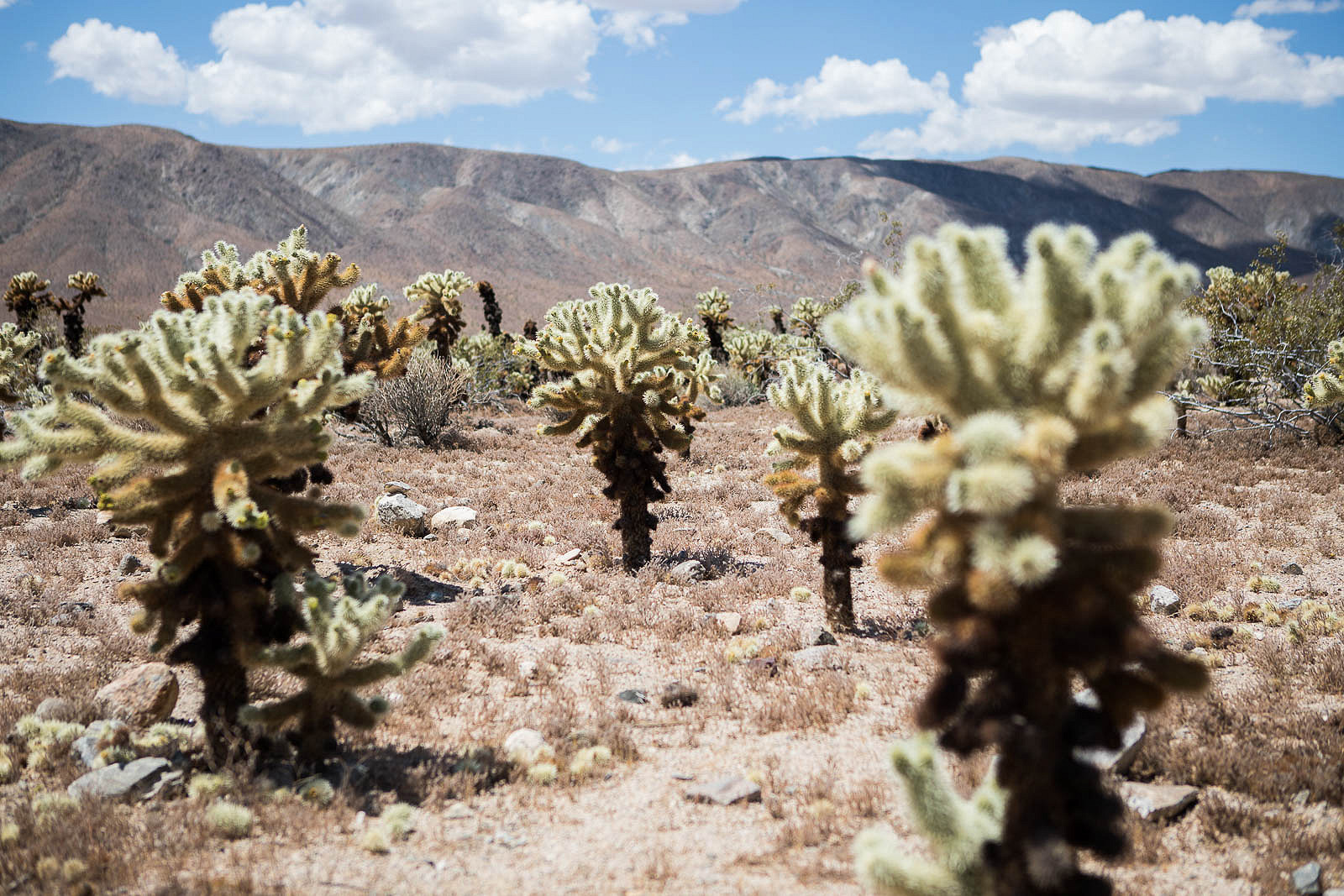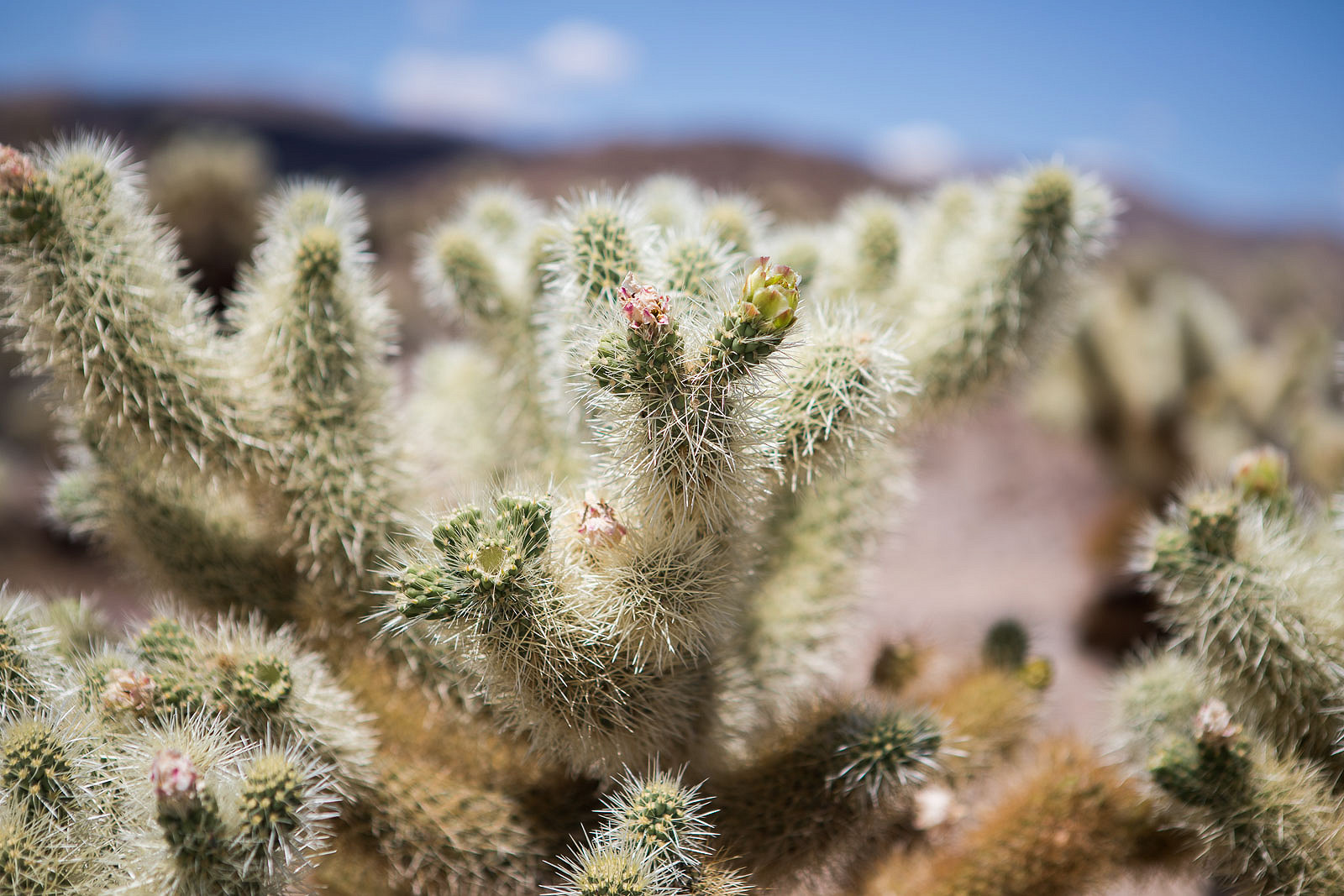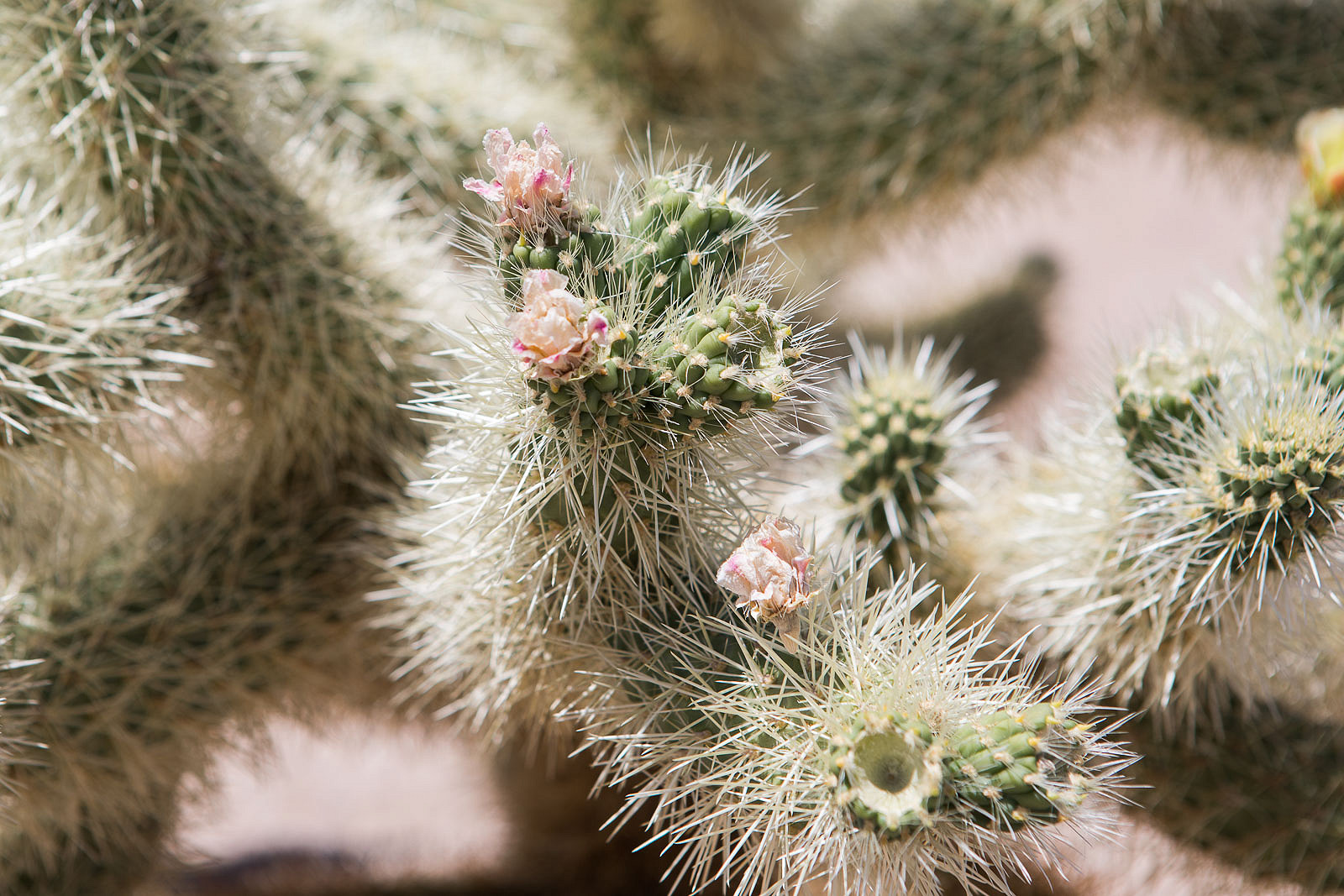 Skull Rock
You can stop at the Arch Rock on the way back but as we know from the previous post from Arches National Park, arches are not really our thing so we're driving to the Skull Rock and the Jumbo Rocks Campground, where we luckily catch a parking spot after a car that's just left. From there it's time for a short walk between the famous rocks. Honestly, it doesn't really matter if you choose a well-known hike or you just wander around, the views are like from a different planet.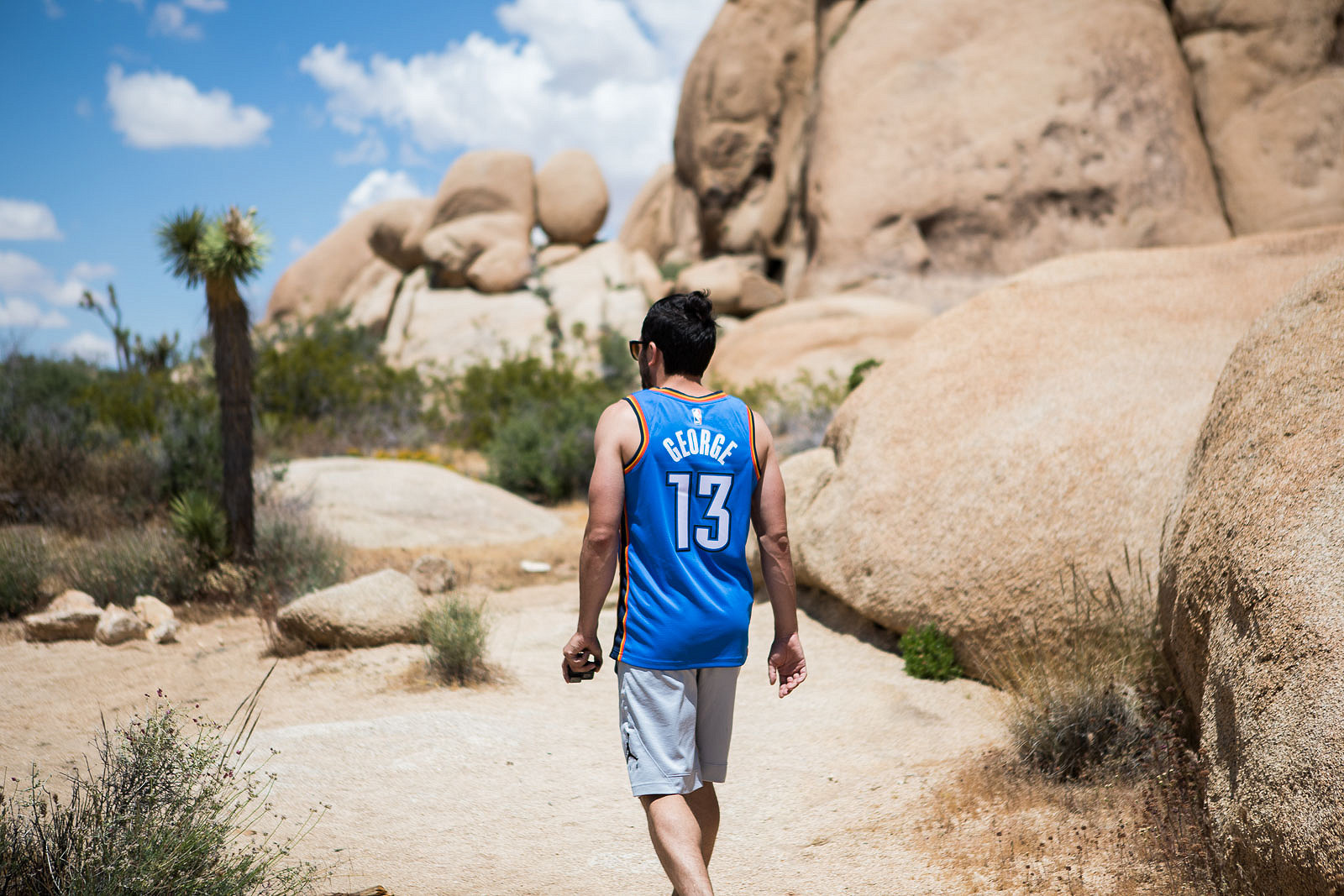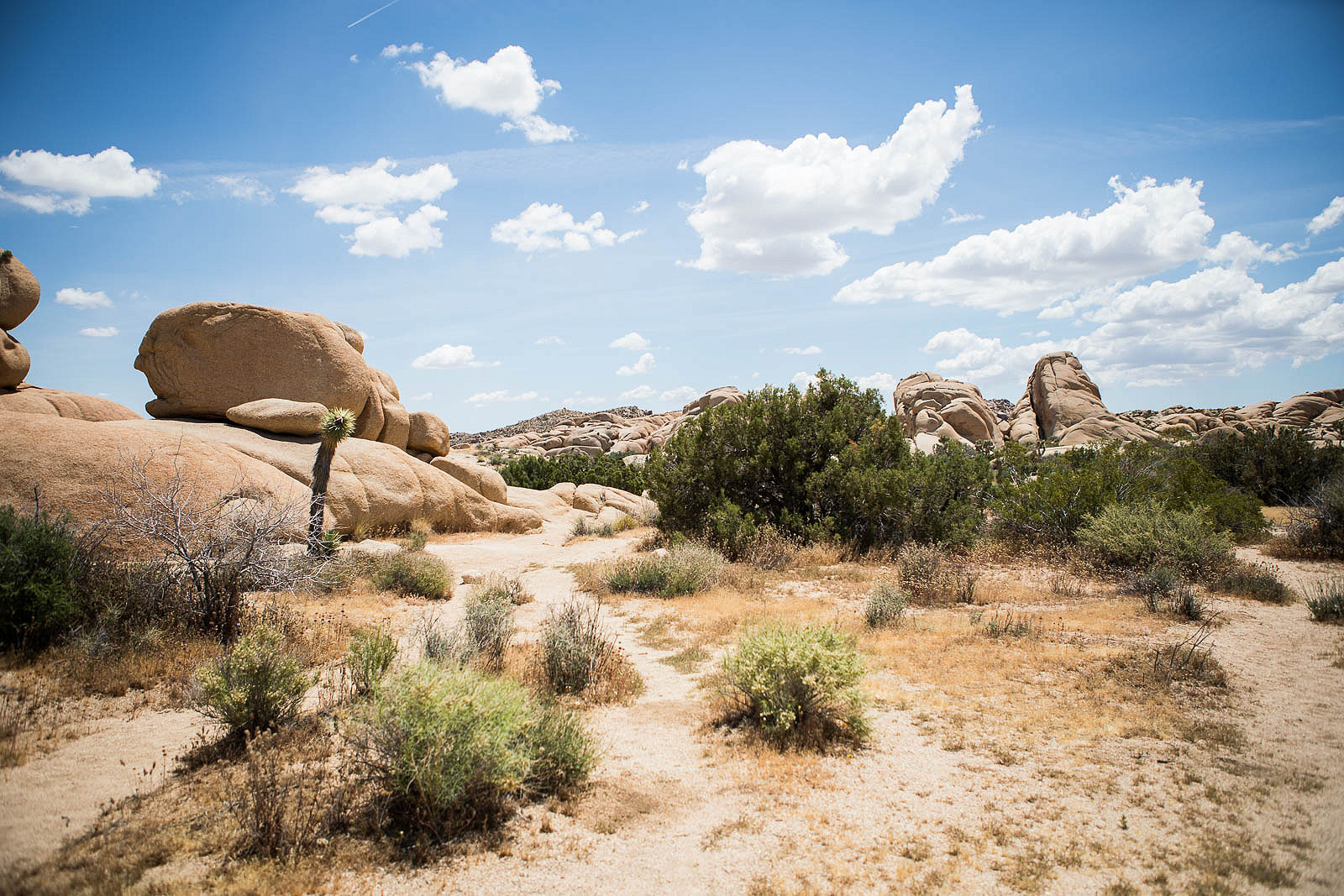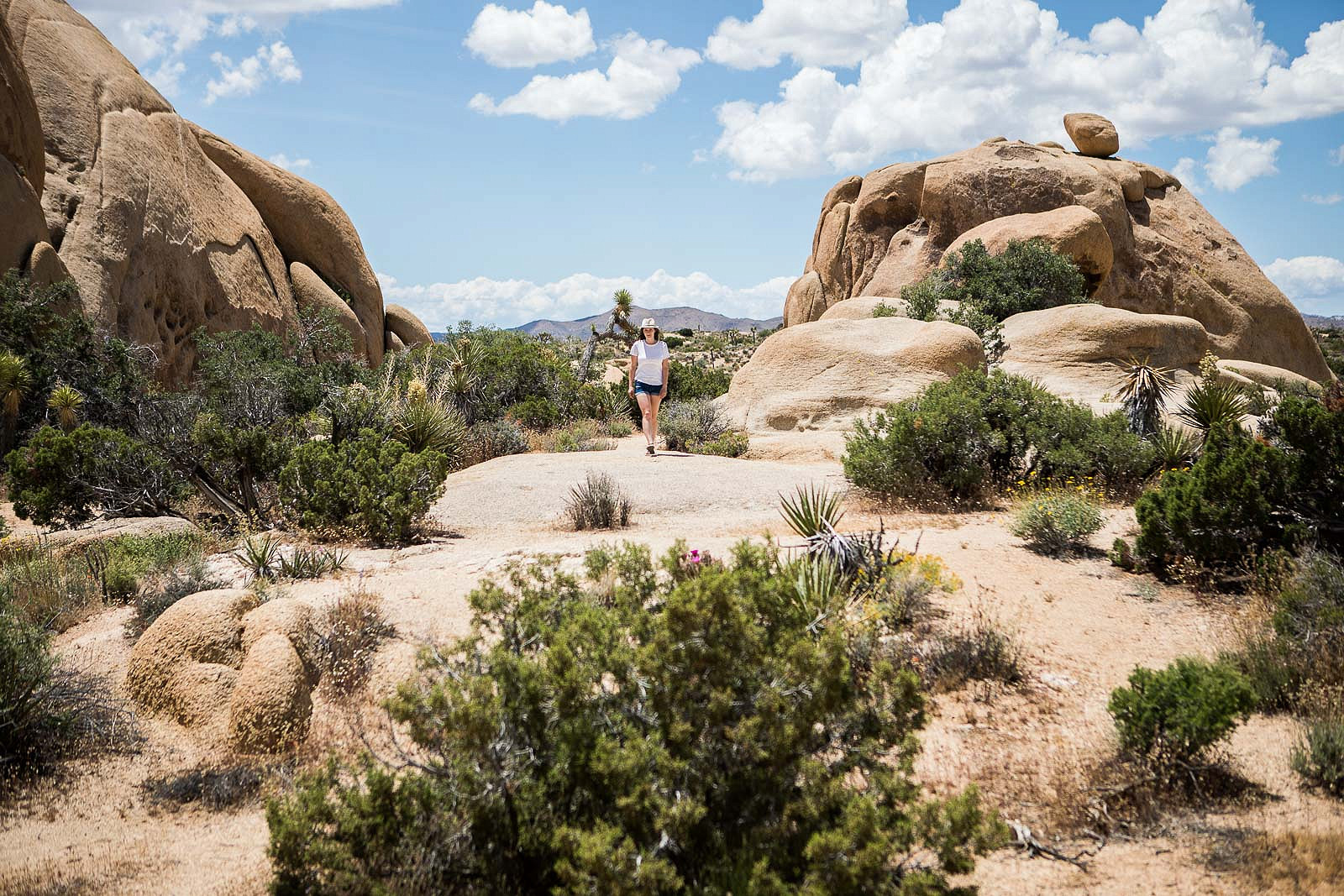 Boy Scout Trail
A short drive away from the Skull Rock is a larger parking lot with many different trails. One of the popular ones is the Boy Scout Trail and we have also decided to explore a part of it. We're not hungry but for any of you looking for a place for a picnic there are a few tables and benches you can take advantage of.
There are not that many people on the trails which is nice so we enjoy the views uninterrupted. When you walk a bit further away and climb on the rocks, you can see hundreds of Joshua trees in the valley and the hills in the distance.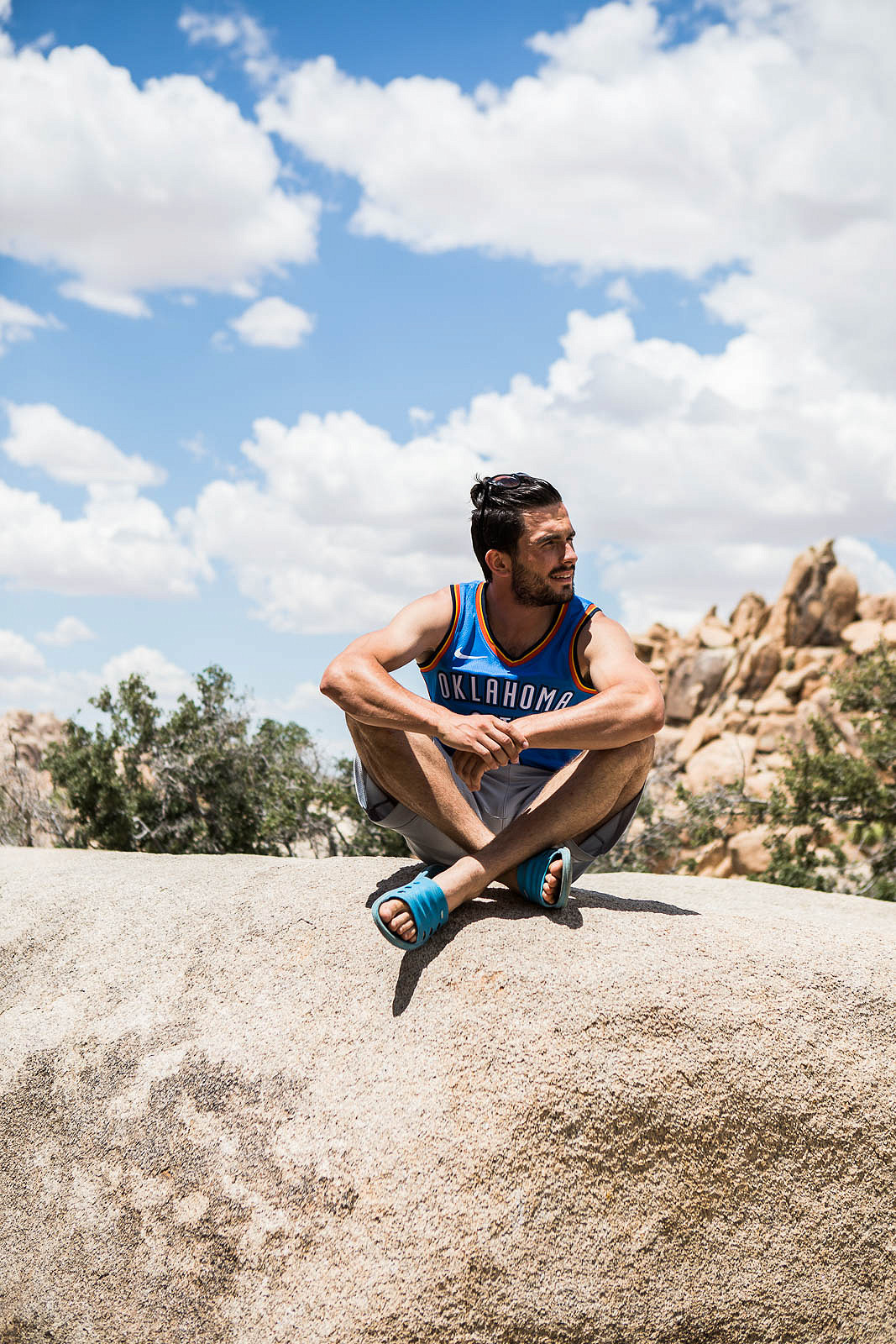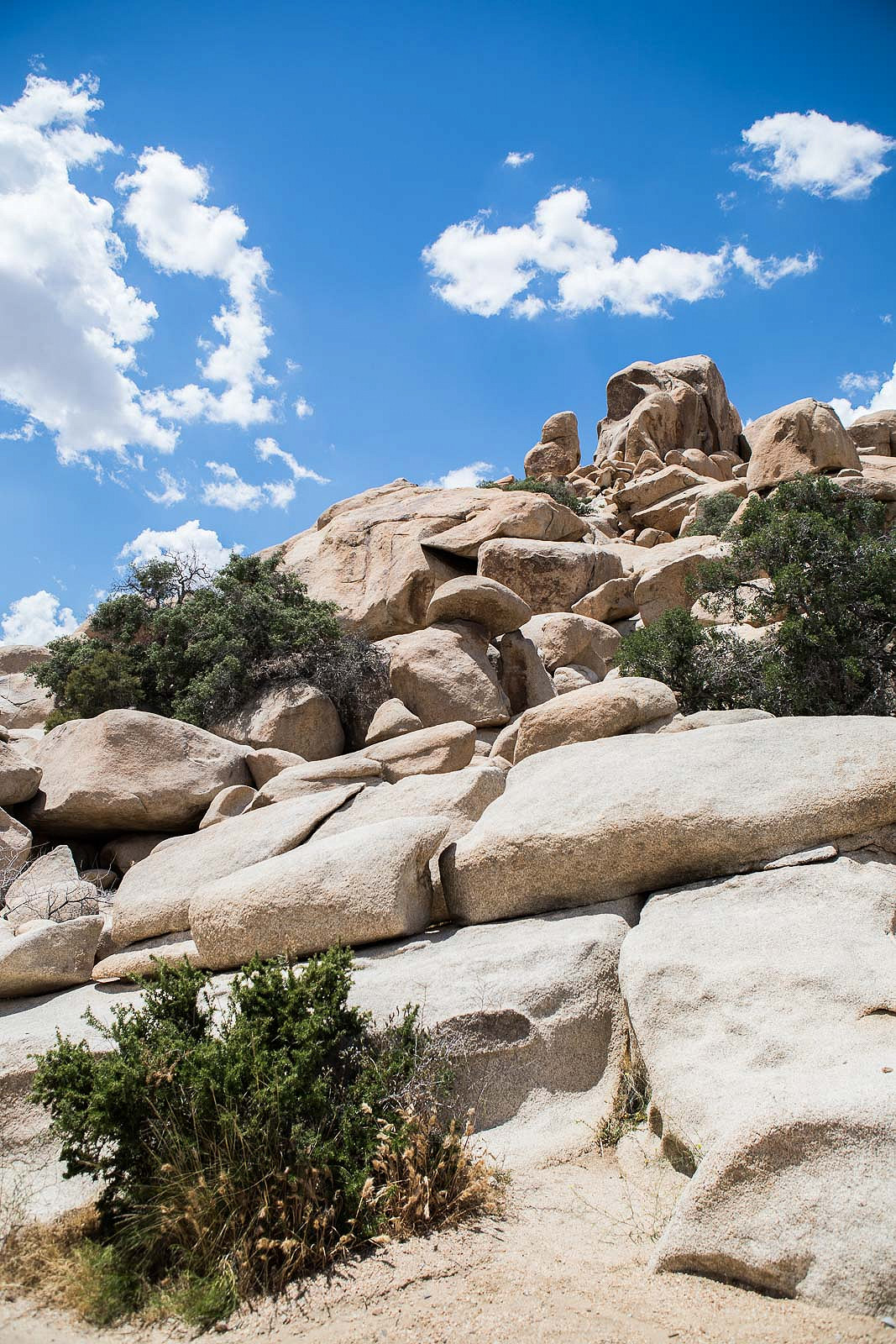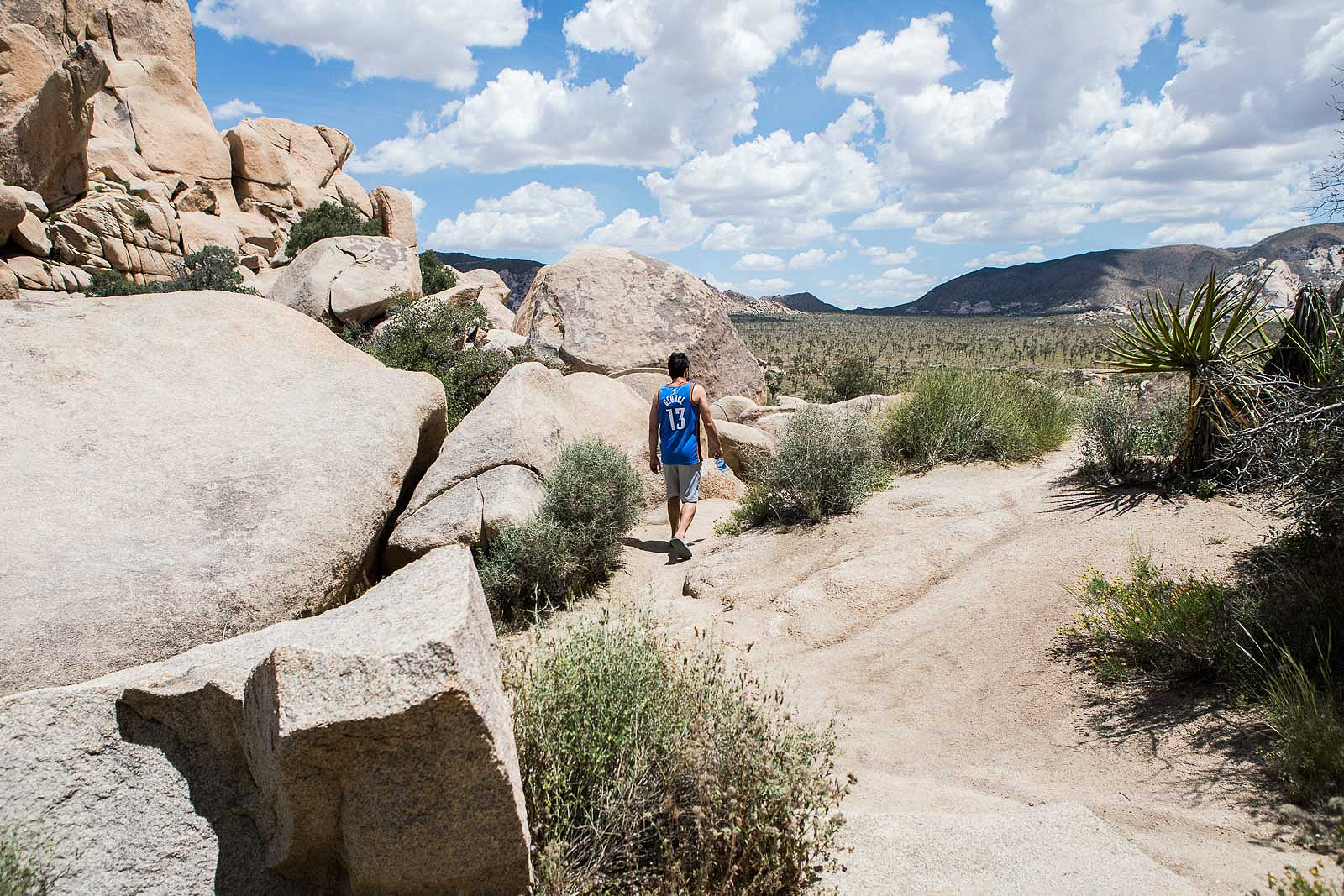 Park Boulevard
The area with the highest concentration of Joshua trees. We're not stopping much but just driving through it is an experience on its own. However, writing this, I may regret it slightly now that I realise I don't have any cool pictures with trees in it, haha.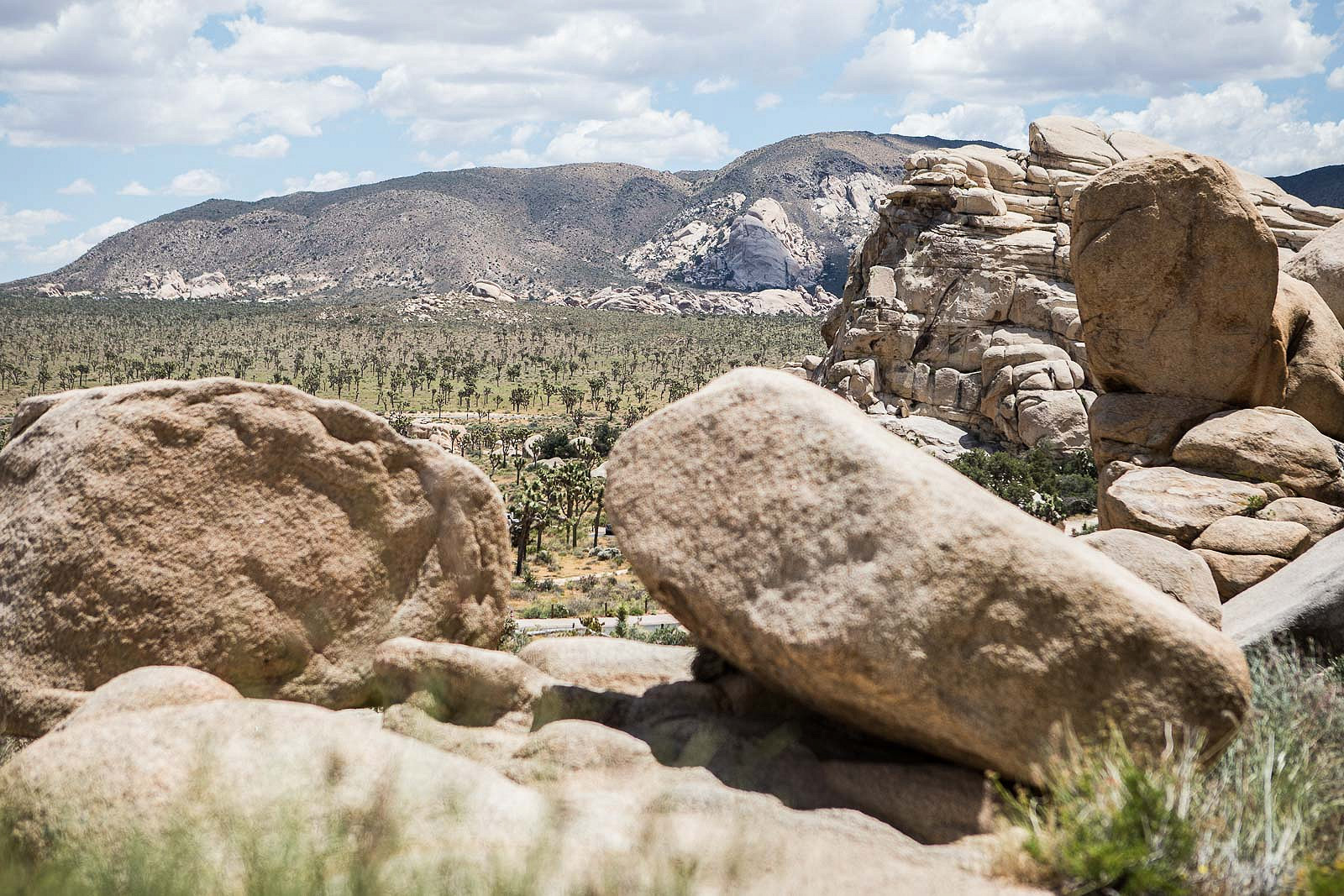 If you have more time to enjoy Joshua Tree, here are some stops we were also considering but unfortunately didn't have enough time. The Baker Dam, which is very popular so it's best if you go early in the morning or late when the crowds are gone. Keys View is a popular viewpoint but it's approx. 20 minutes drive in a completely different direction from all the other places we wanted to see but if you have an extra hour, give it a chance!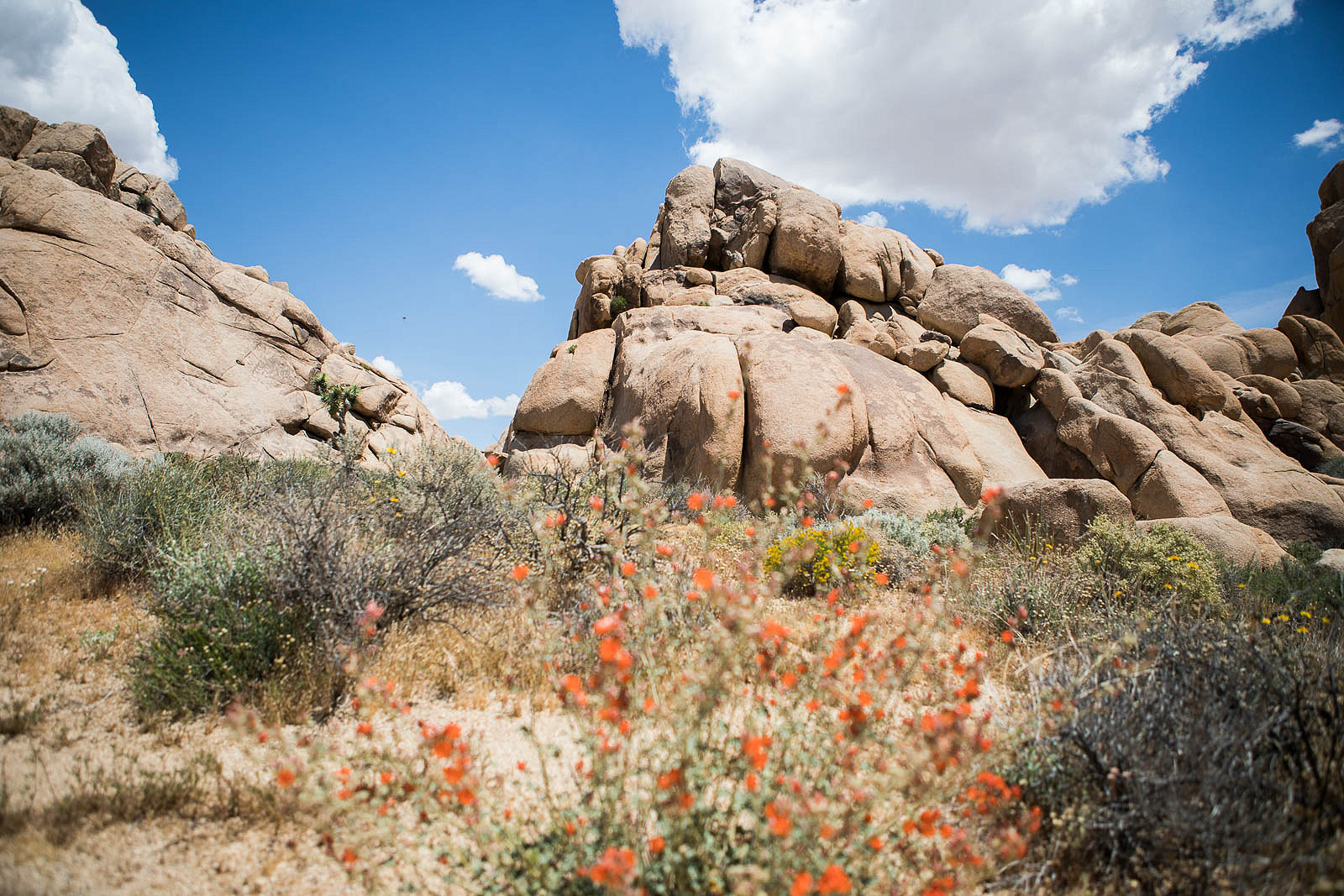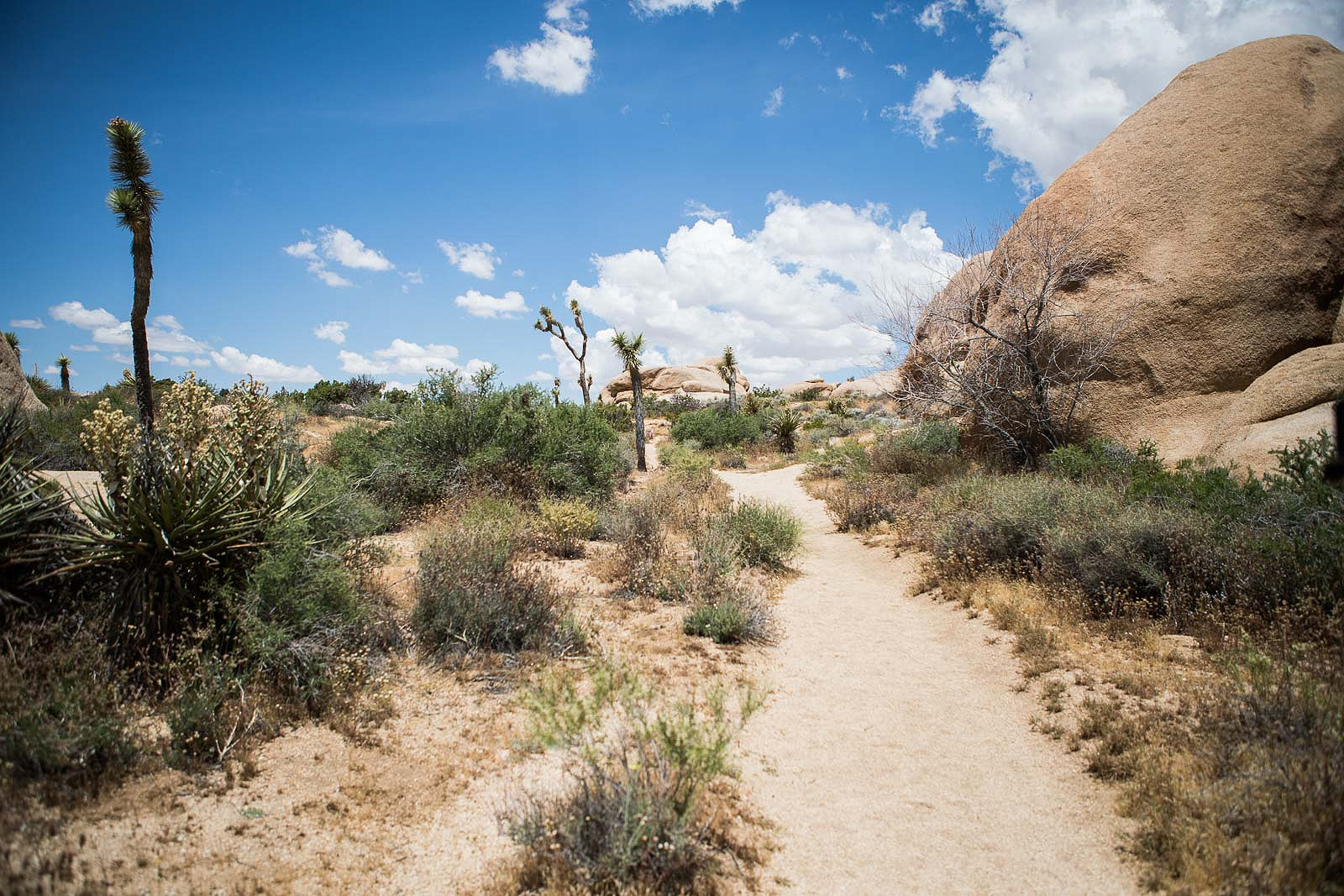 Palm Springs
Since from Joshua Tree our plan is to go to Los Angeles, we're changing our plans slightly and making a short detour to Palm Springs (mainly to see what the fuss is about in the American series and movies, another one on the list which we didn't end up doing was visiting Tijuana). I would say for people like us who have grown up without the beach and the sea, going for holidays away from the beach to the desert is something that doesn't make much sense so we're just driving through, checking out the boulevards and the vibe. Half an hour-long
exploration of Palm Springs done, time to let our GPS navigate us to our hotel in Los Angeles, which welcomed us with one of the busiest roads we've ever driven on.
Anyway, next stop, a slightly shitty hotel and L.A., that makes up for the not-so-great accommodation!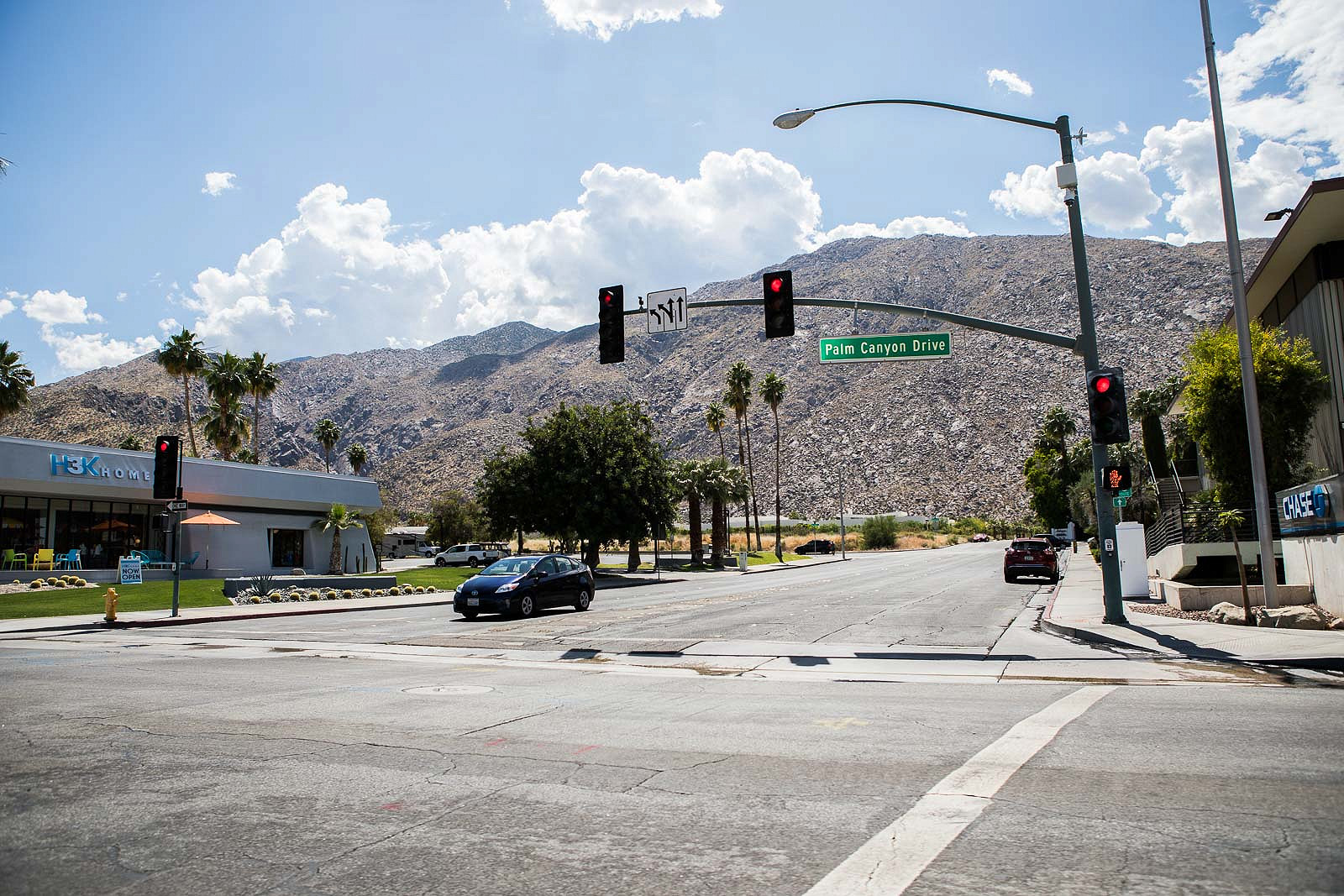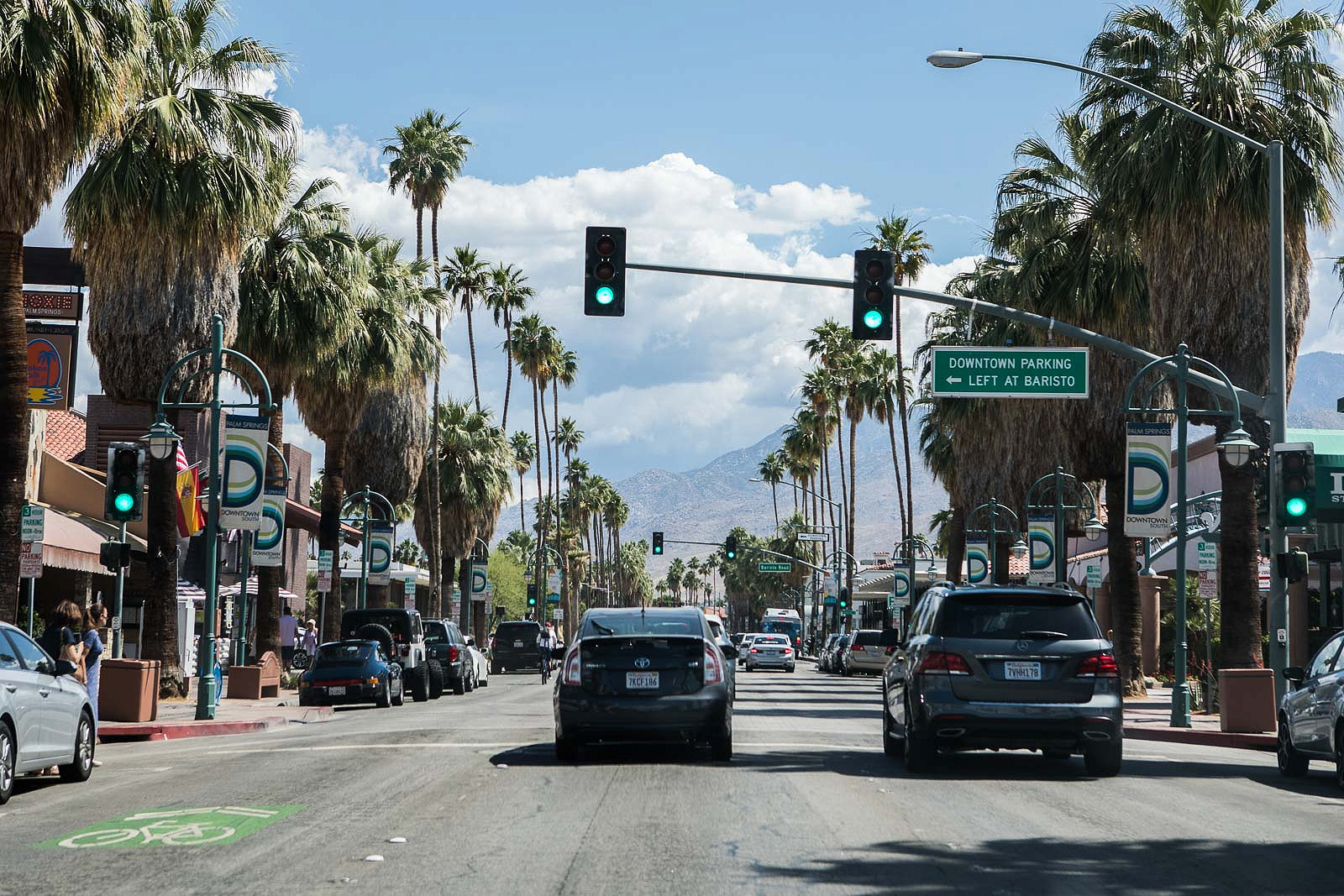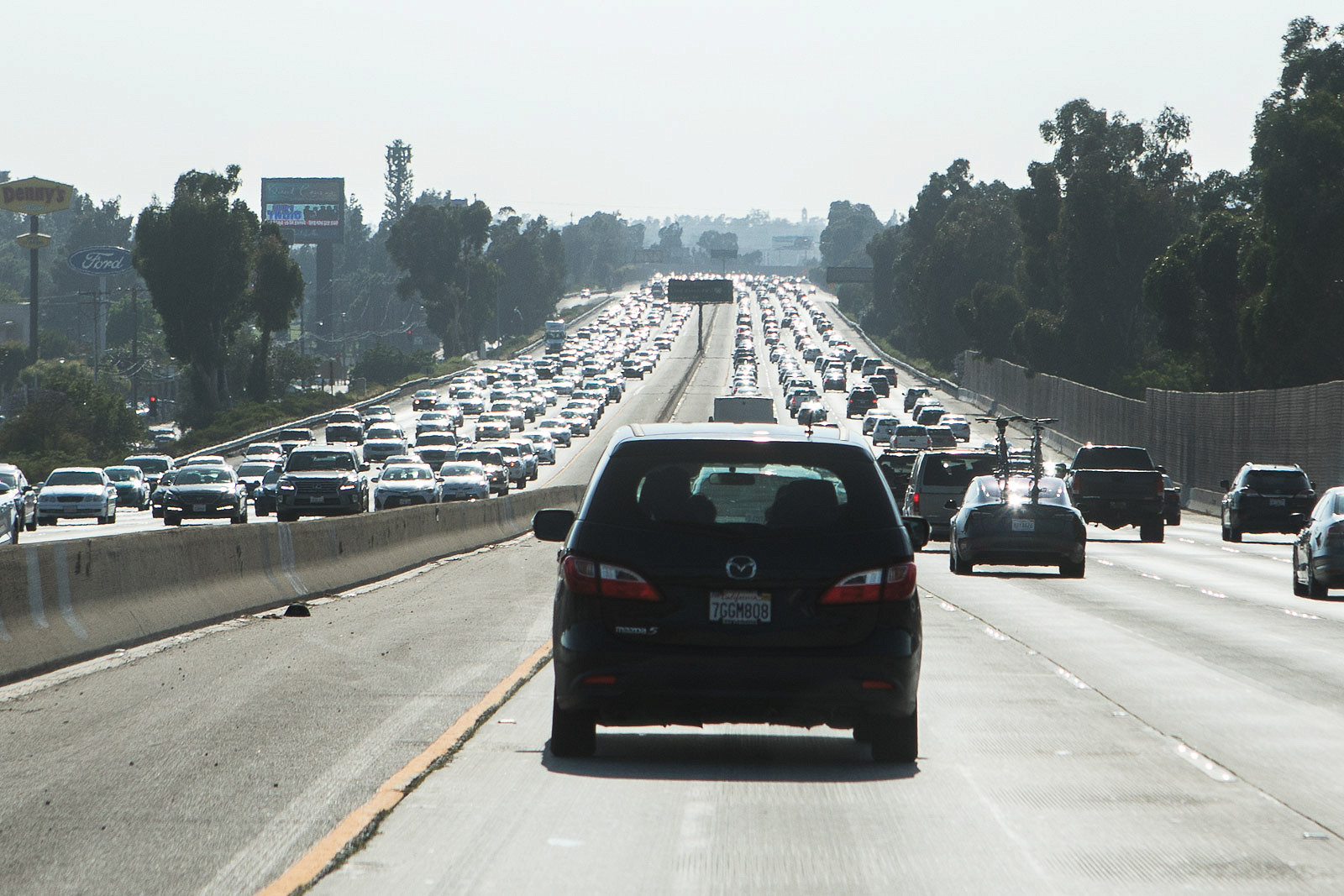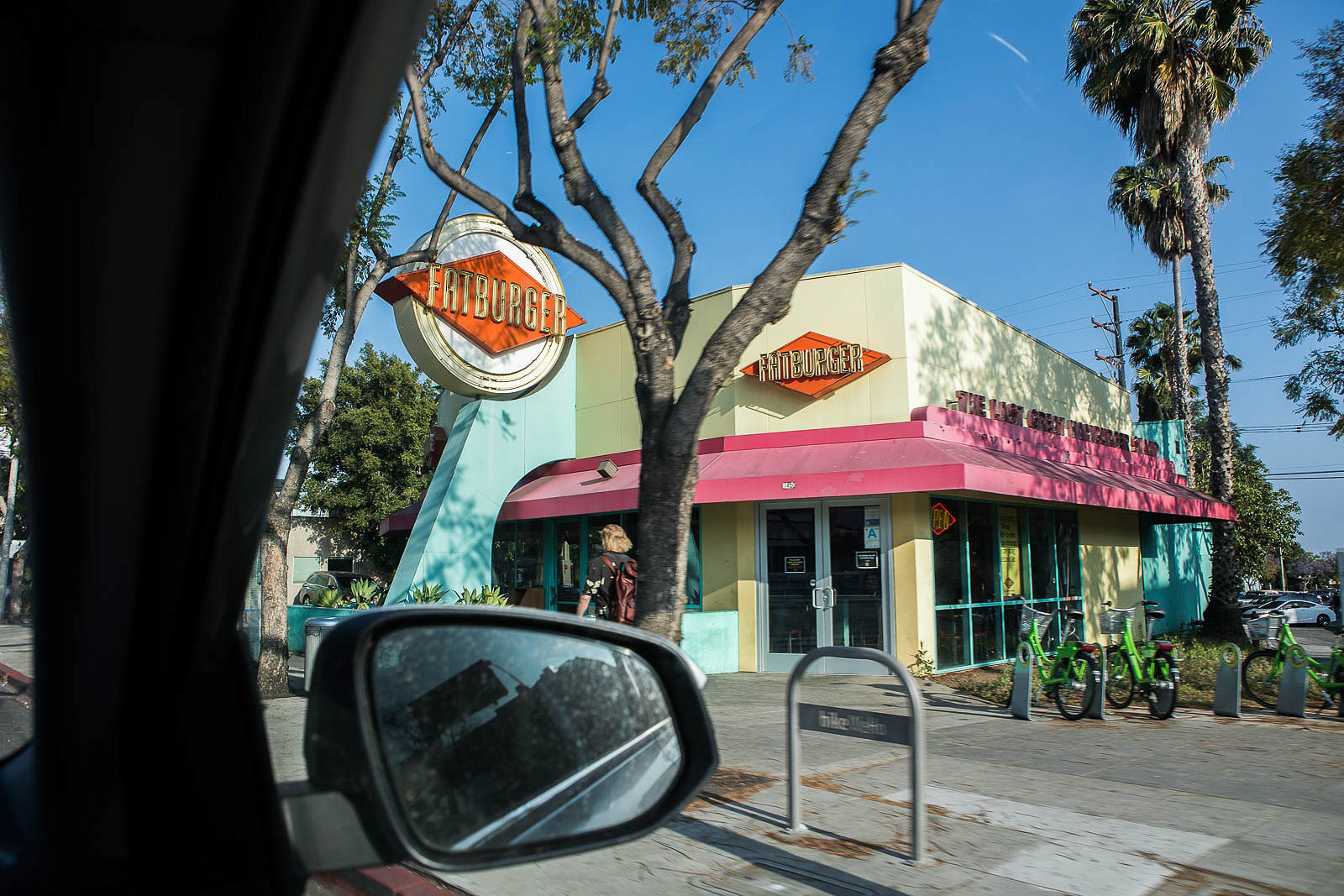 PIN IT FOR LATER