We planned to spend three nights in Viňales to have enough time to see all the beautiful places, ride horses and go on a day trip to one of the small islands that are quite easy to reach from Viňales.

In the end, we decided to go to Cayo Levisa, a tiny island located just an hour and a half away from Viňales, and we were really looking forward to a relaxing beach day. We bought the tickets for our trip at a local information centre, where they gladly introduced us to all the possible options - e.g. you can go to Cayo Levisa for a day (as we did) or spend a night at a hotel there (the cool thing is it's the only hotel on the island so it really is not crowded) and enjoy the white beaches for two whole days. Because we only had 10 days in Cuba, a day trip was enough for us and to be fair, the hotel is not a super modern resort so if you decide to spend the night, just keep that in mind.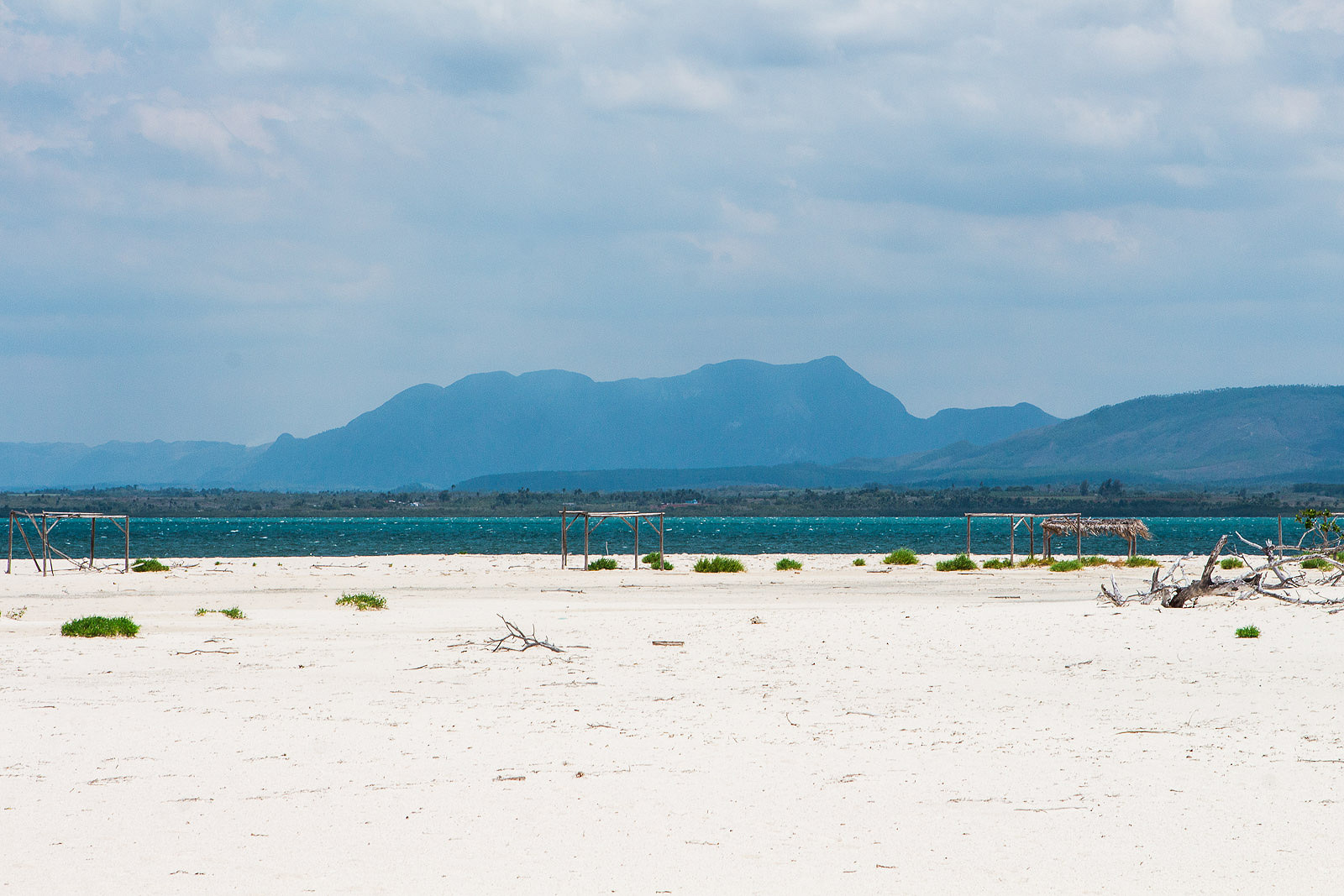 In the morning you'll have enough time to eat breakfast (also if you eat breakfast at your casa you can ask for it to be served a little earlier) and get ready to leave for the trip.
After we arrived on the island, we were welcomed with a drink, got some information about the different activities that are available (spoiler alert - it's swimming, sunbathing, snorkelling and relaxing) and then we walked to what we were looking forward to the most - three kilometres of white sand and turquoise water.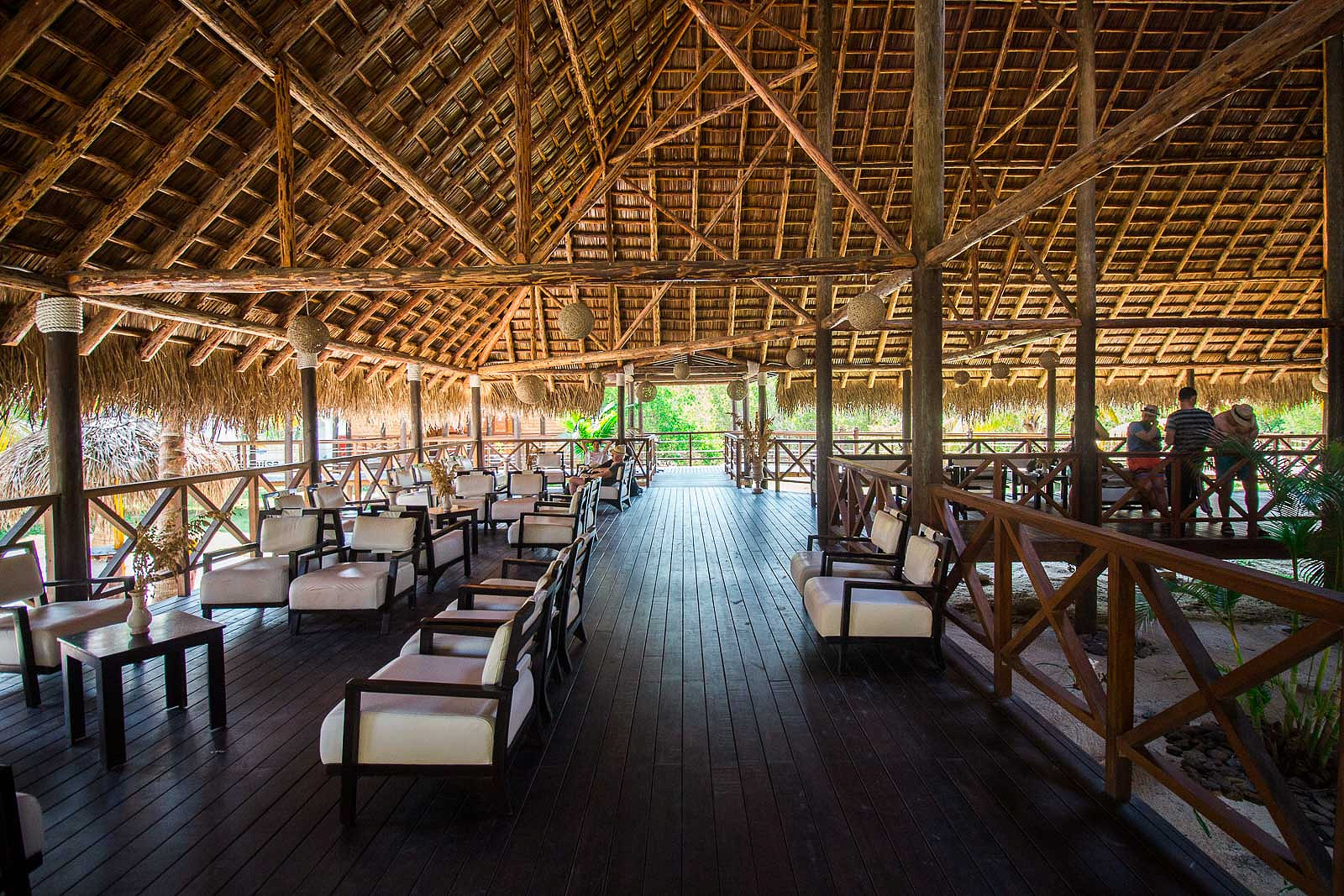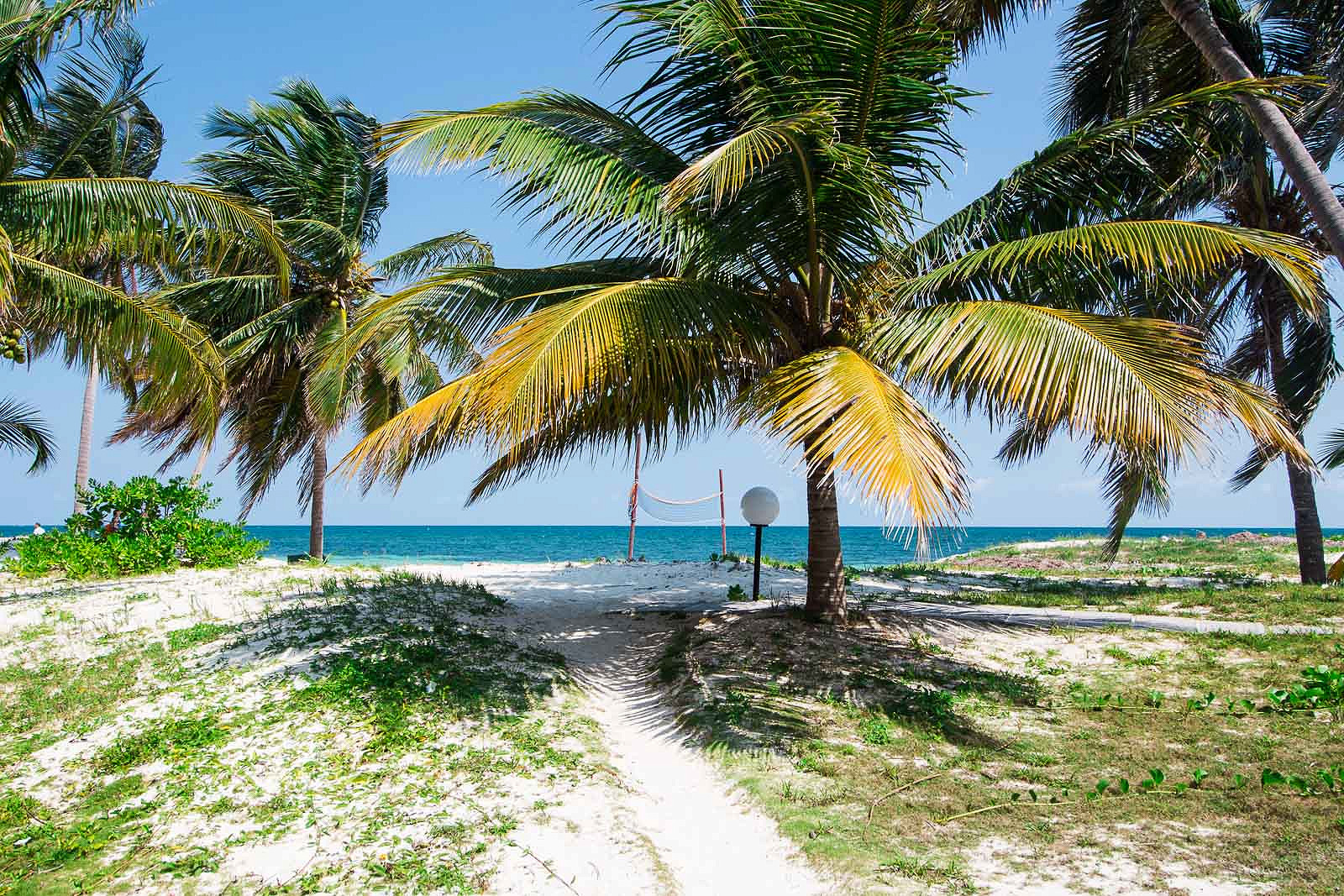 When we arrived, it was quite windy which probably shouldn't be a surprise since anywhere you look you'll see the ocean so it's good to pack some clothes. The most important thing to pack though is a sunscreen and don't be fooled by the wind. The fact that it's not that hot doesn't mean you won't get a sunburn which can be confirmed by my legs that I forgot to put sunscreen on and that will remember this trip for a long time, haha.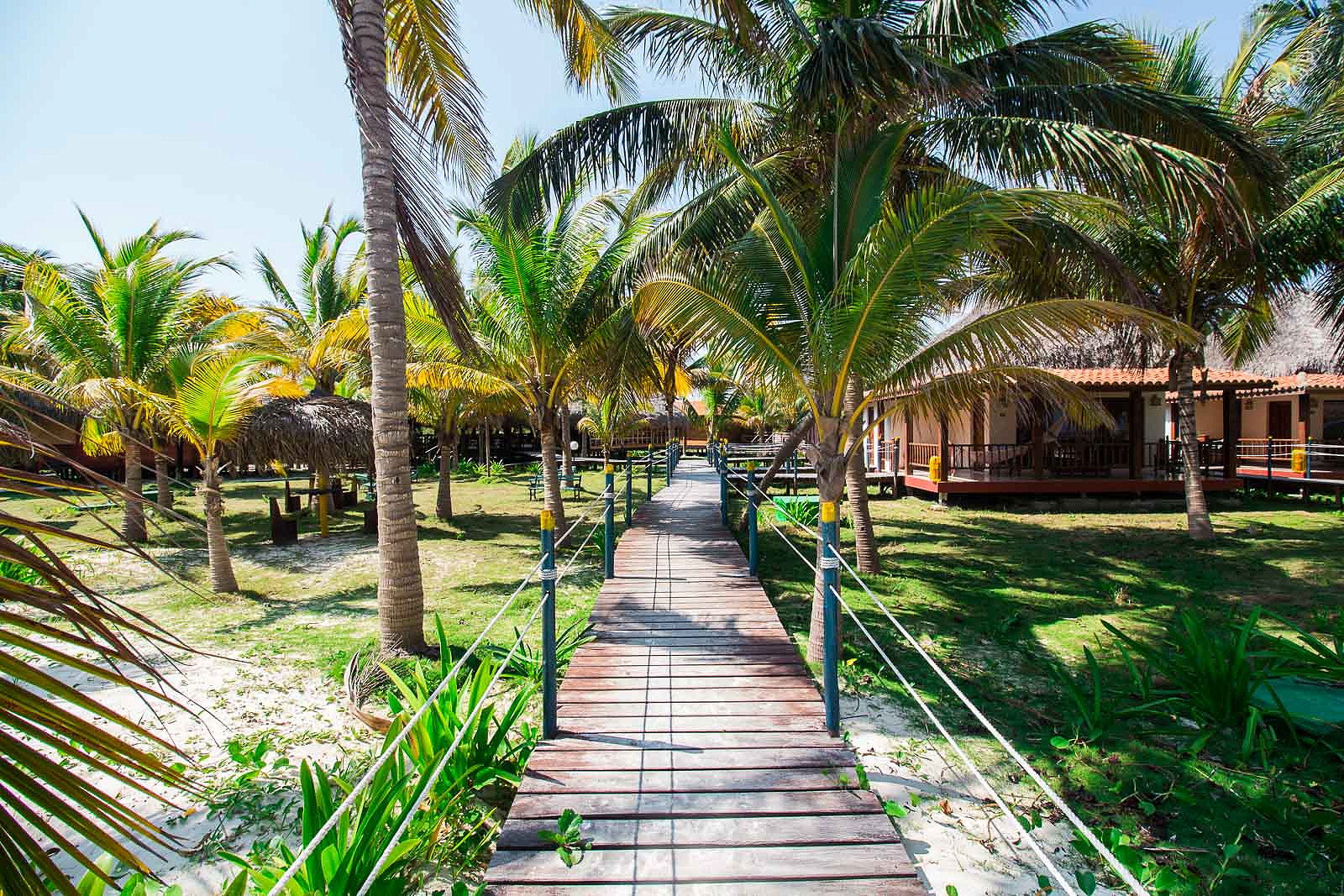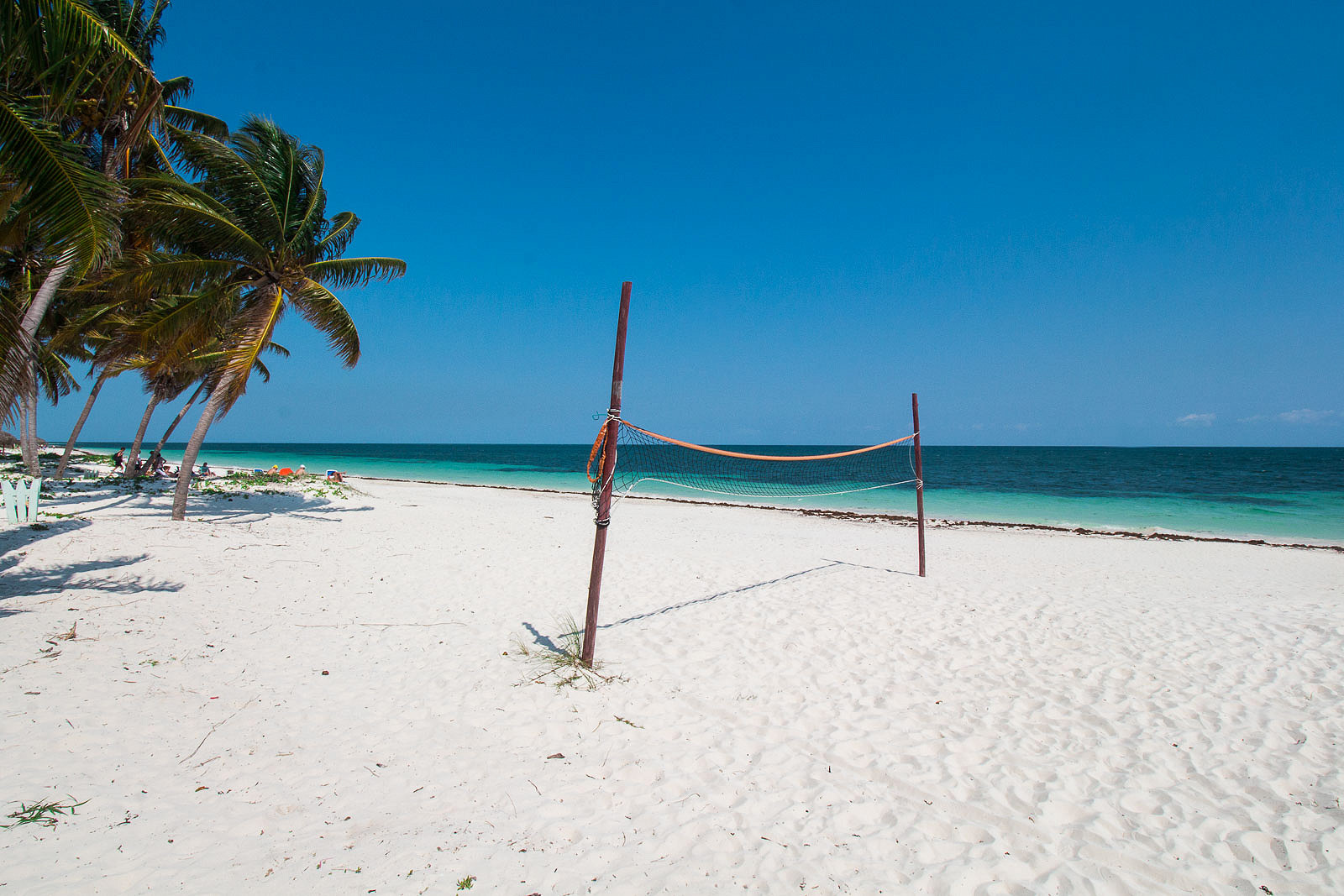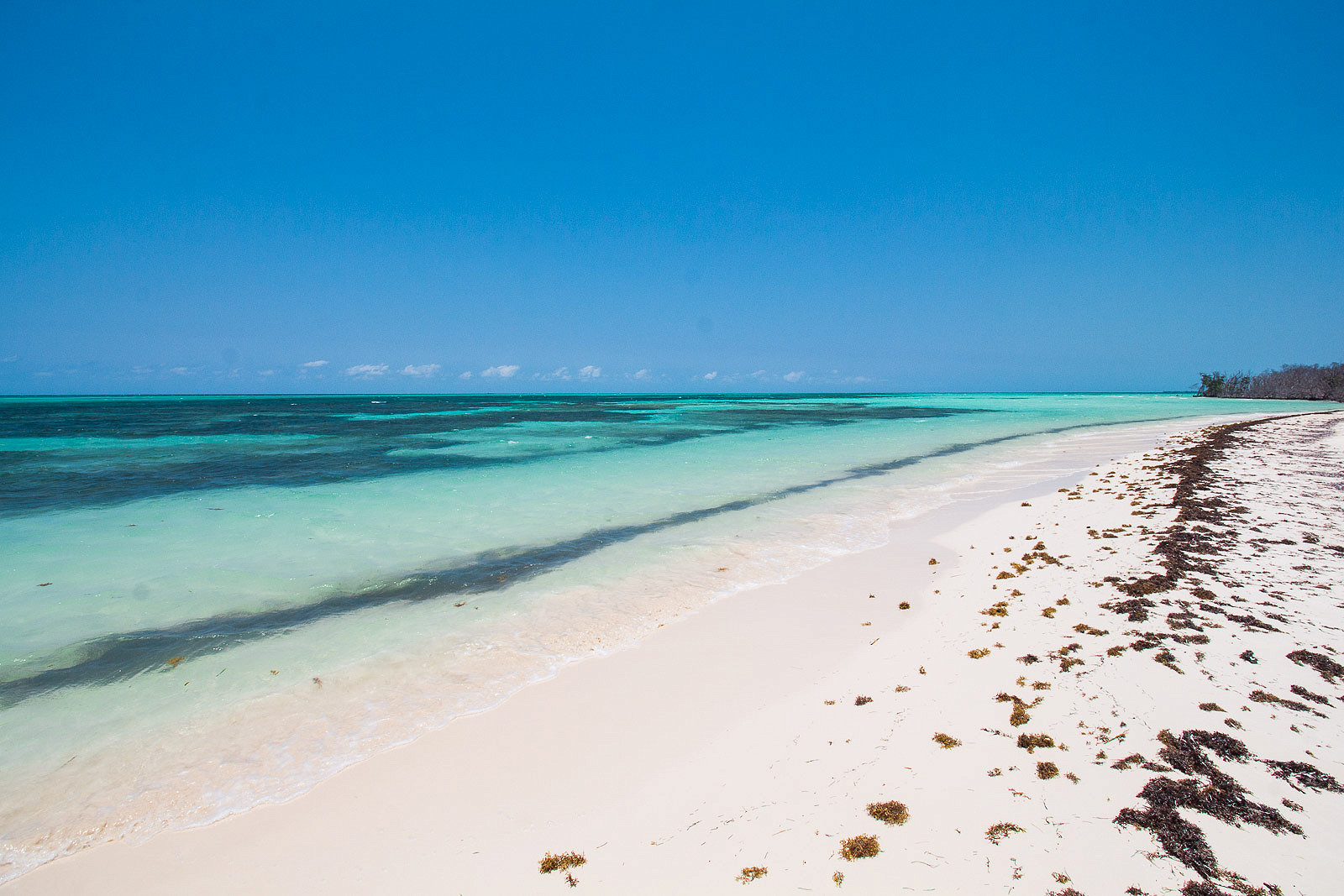 Levisa is a coral island and if you want you can join a group of guests who sail to the corals to dive and snorkel. We ended up borrowing a snorkel to see what's by the coast but considering the water is not very deep, we didn't do much snorkelling. Save yourself some CUC and buy yourself a mojito instead. :)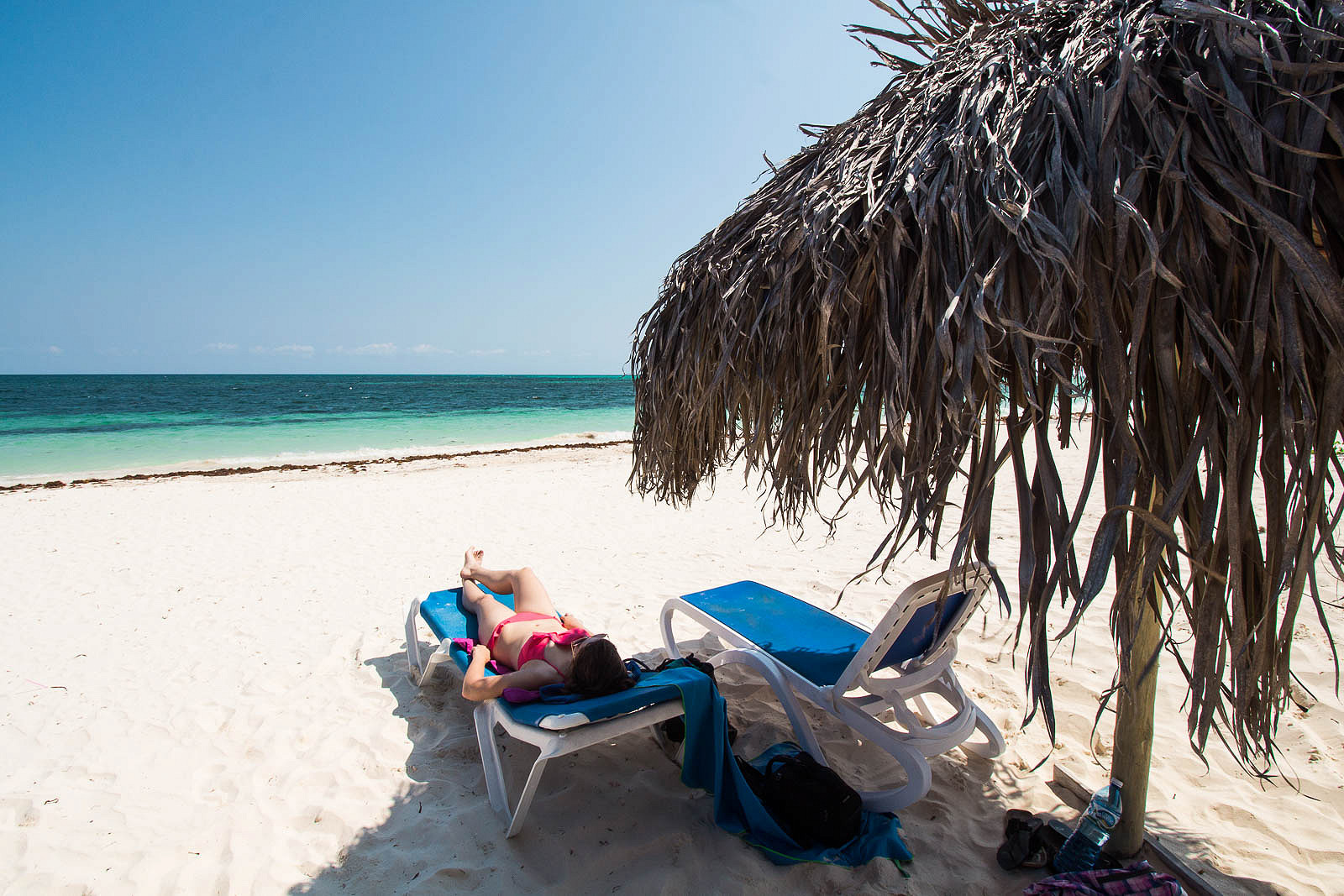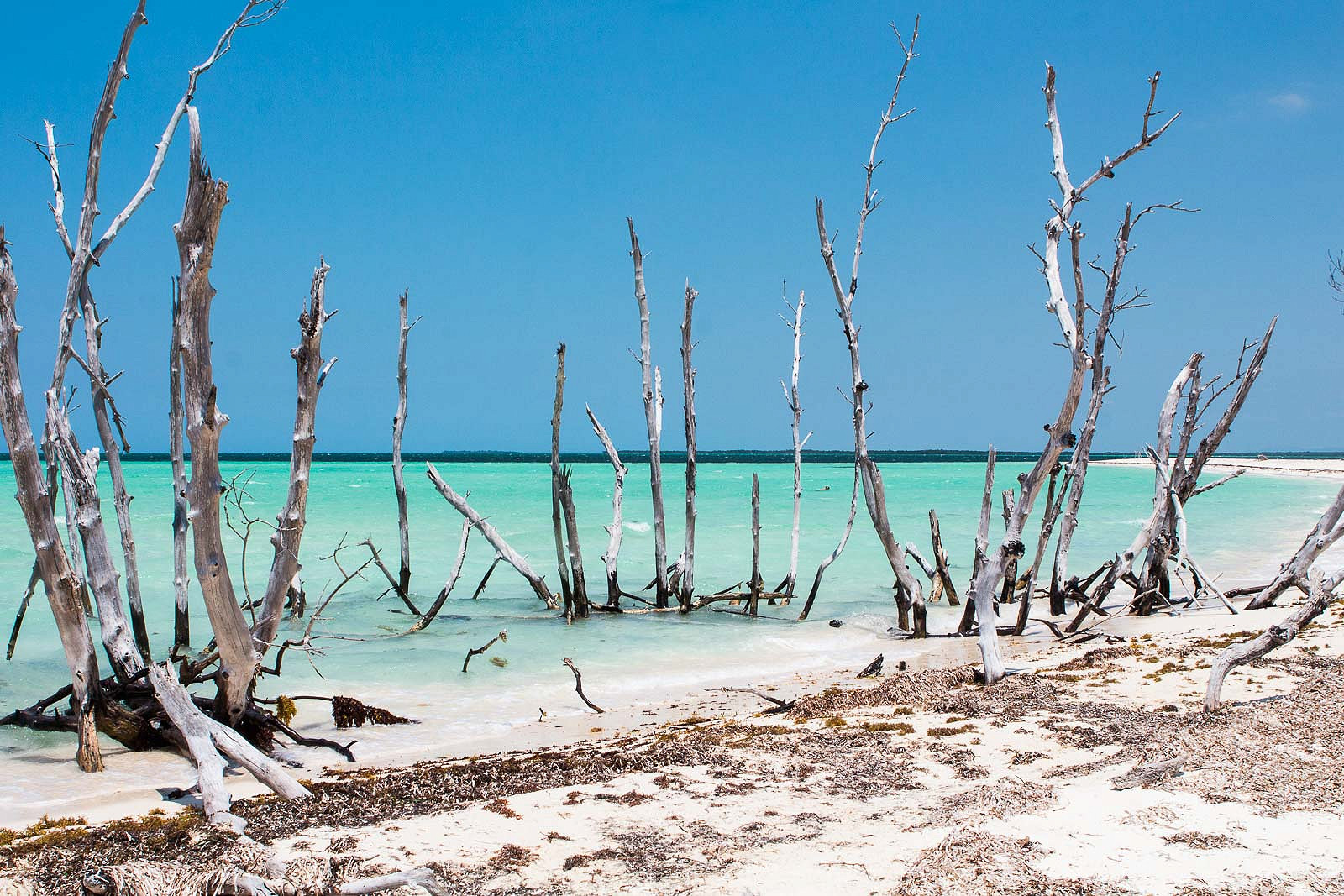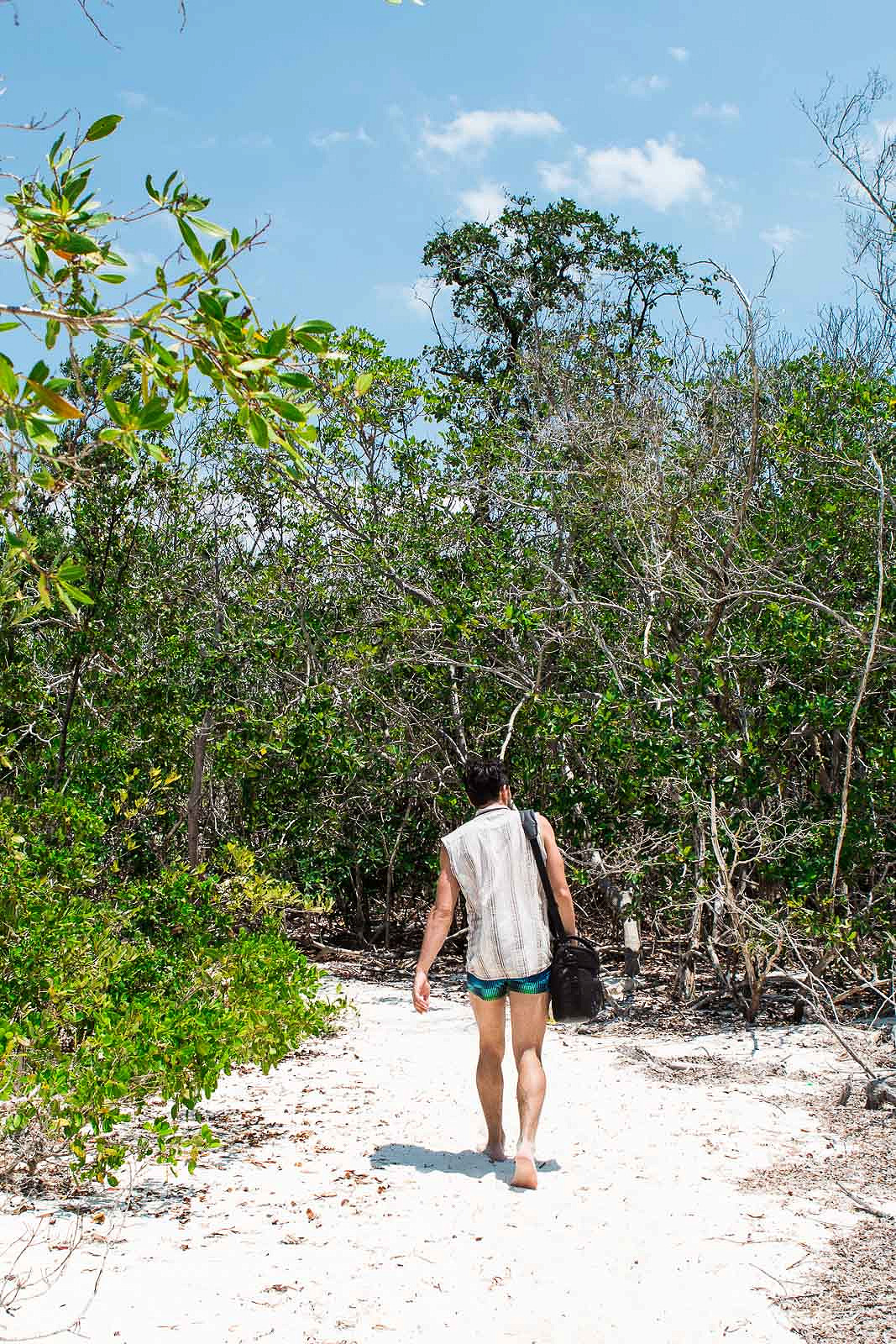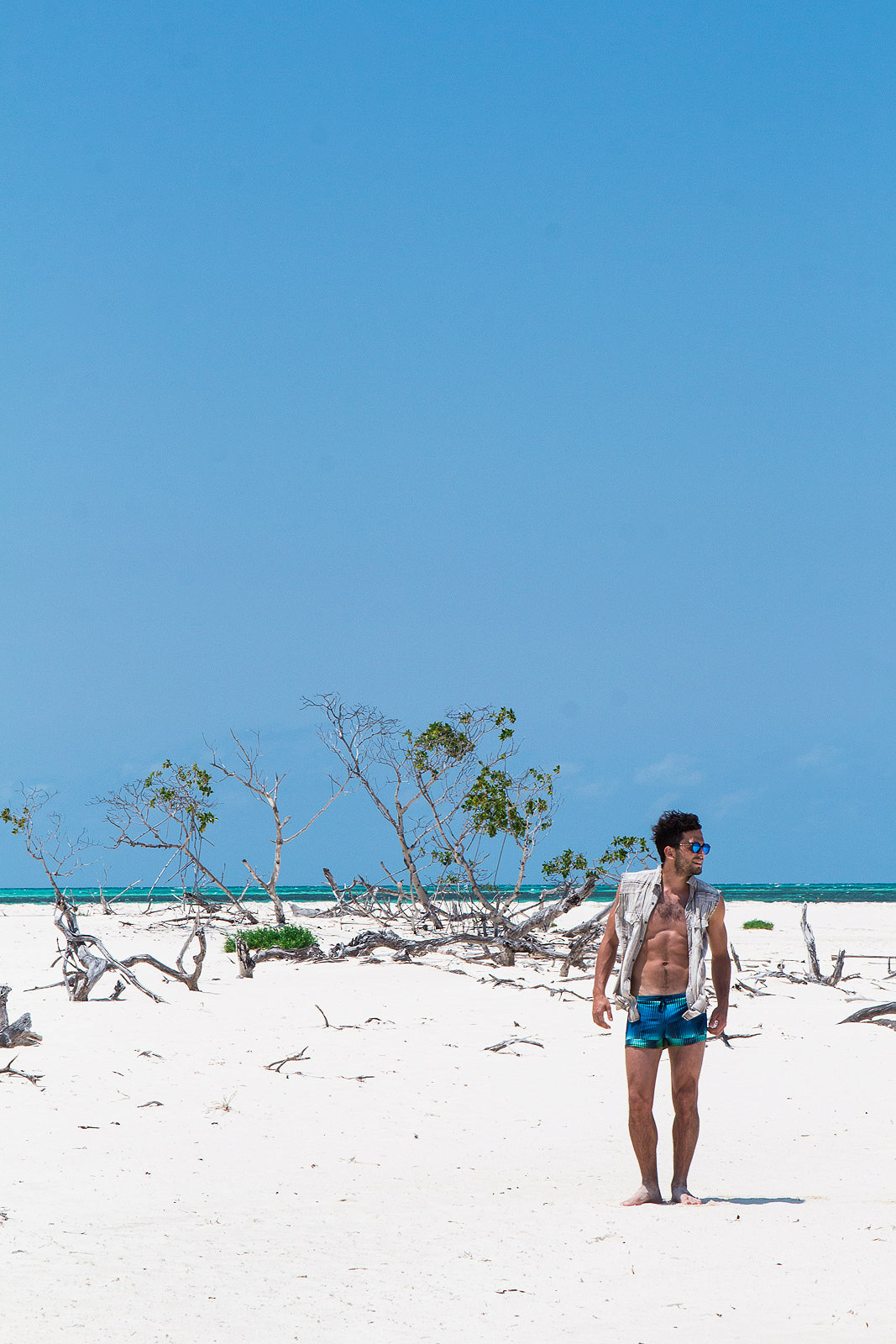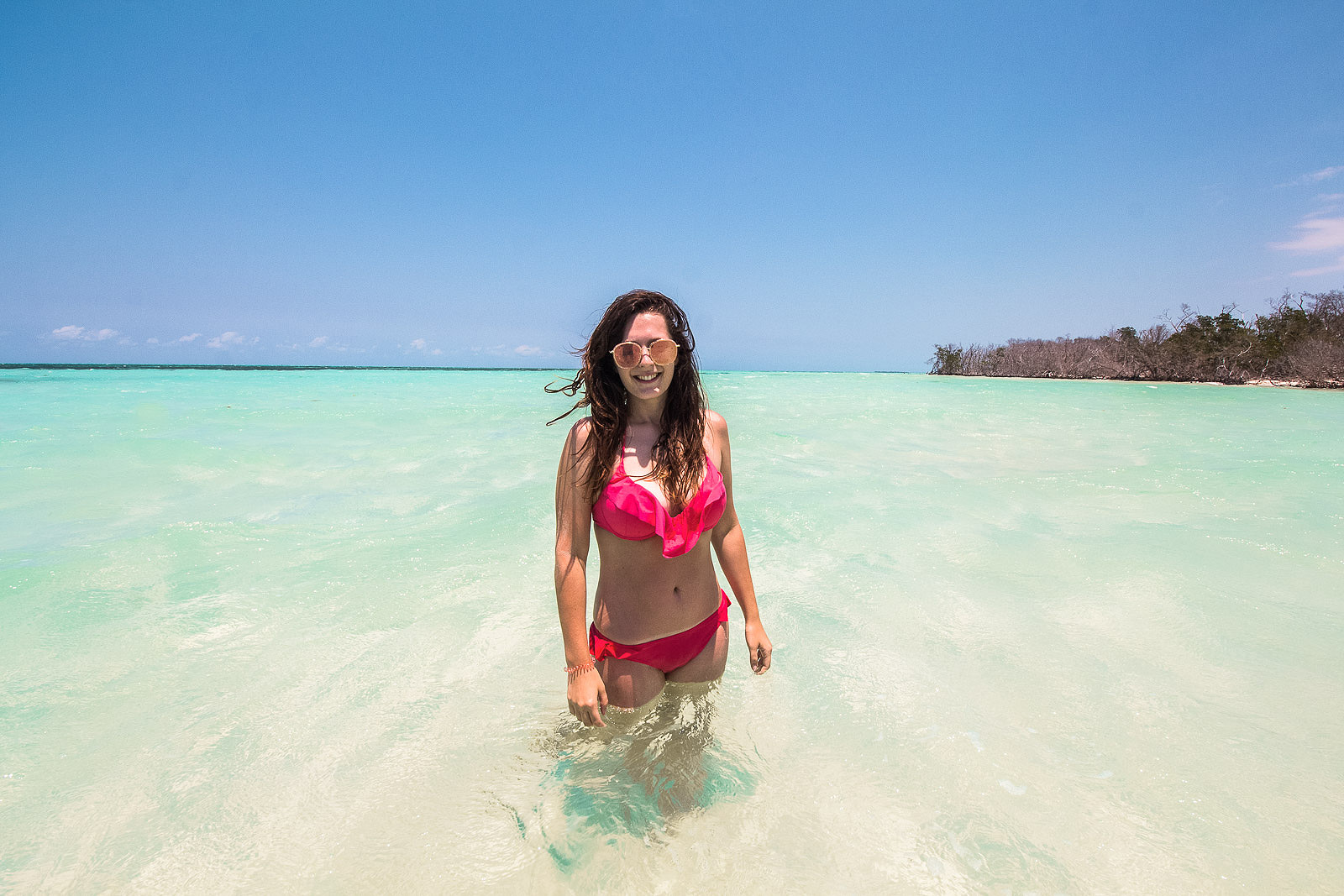 I suggest you also take a break from relaxing on the beach and go for a walk around the island. If you go to the right from the sunbeds there is a path winding along the coast that will firstly lead you to water so clear and turquoise that will make you feel like you're in a pool not in the sea for a moment and if you keep going further through a grove, you'll get to a stranded tip of the island with only a few other guests and a (most probably opened) beach bar.
The price also includes lunch so you only really need enough water, a snack, a book and a camera. You'll be back in Viňales just in time for dinner so you don't have to worry about that either, it's simply a perfect day trip.
PIN IT FOR LATER