Southeast Spain is amazing during summer but it might be even better off-season. During spring and autumn, when there are fewer tourists, it's priceless to enjoy warmer weather in the south and when we saw cheap flights to Alicante at the end of October, it didn't take much convincing to book our flights for a quick getaway to southeast Spain.

How to get to Alicante?
The easiest way to get here from most parts of Europe is by plane. We took a flight from Pardubice which arrives in Alicante around midnight. Thanks to the busses that run every 15 minutes during the day and every hour during the night, it's quite easy to get to the hotel in city centre at any time. Or, if you're planning to get to Alicante from another Spanish city, both the bus station and the train station are in the city centre so it's relatively easy to get anywhere within the city.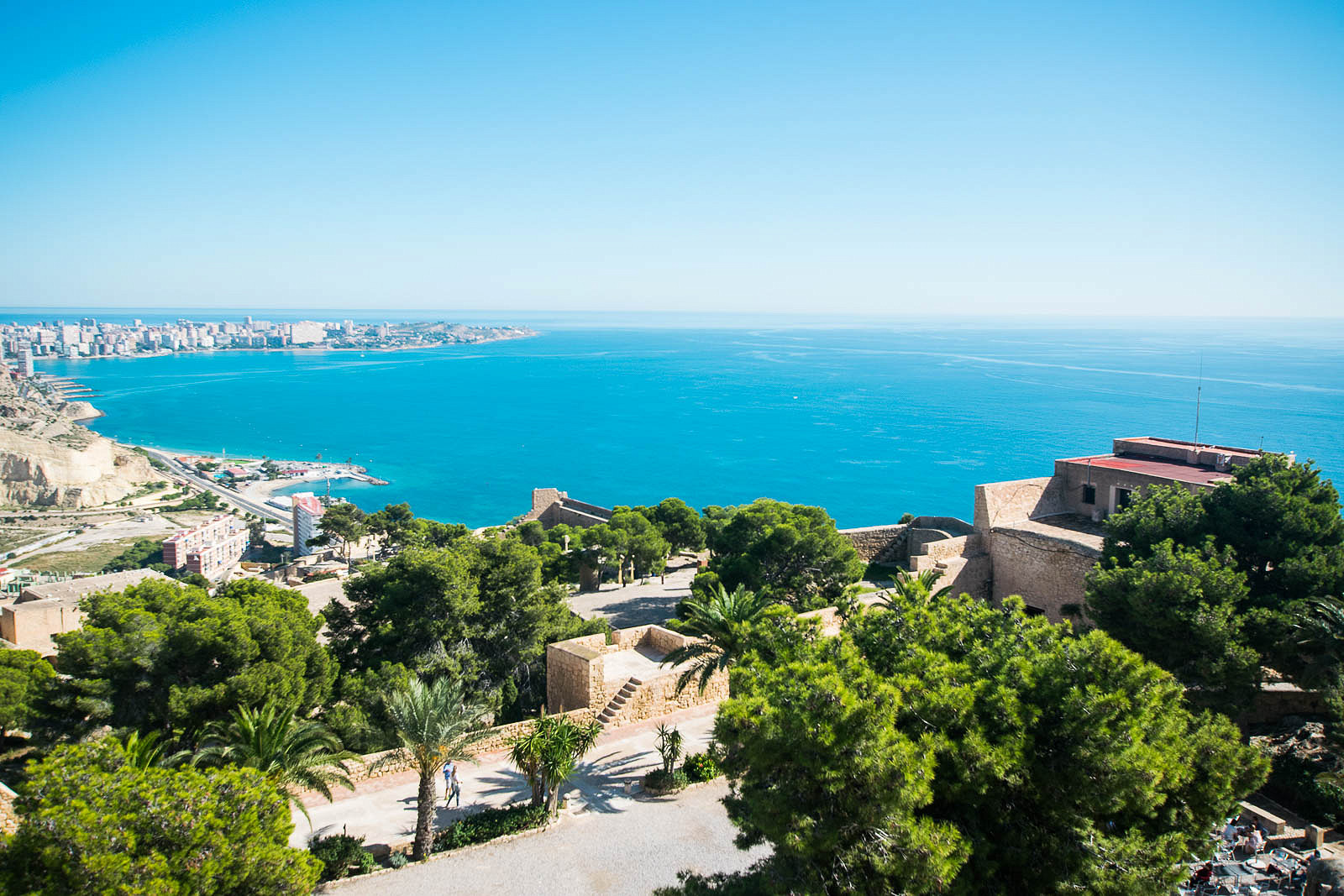 Where to stay in Alicante?
The city centre is not large, you can walk pretty much anywhere so I'd recommend getting a hotel right in the centre or at least nearby. Especially if you only want to spend a day or two here, it's a lot more comfortable to walk around rather than to take the bus to reach the sights.
We ended up staying in Hostal San Fernando, which offers double rooms with private bathrooms as well and even though the furniture and the hostel itself is slightly older, it's clean and comfy. The biggest advantage is the reception opened 24/7 without any extra fees which, to our surprise, is not very common in Spanish hotels.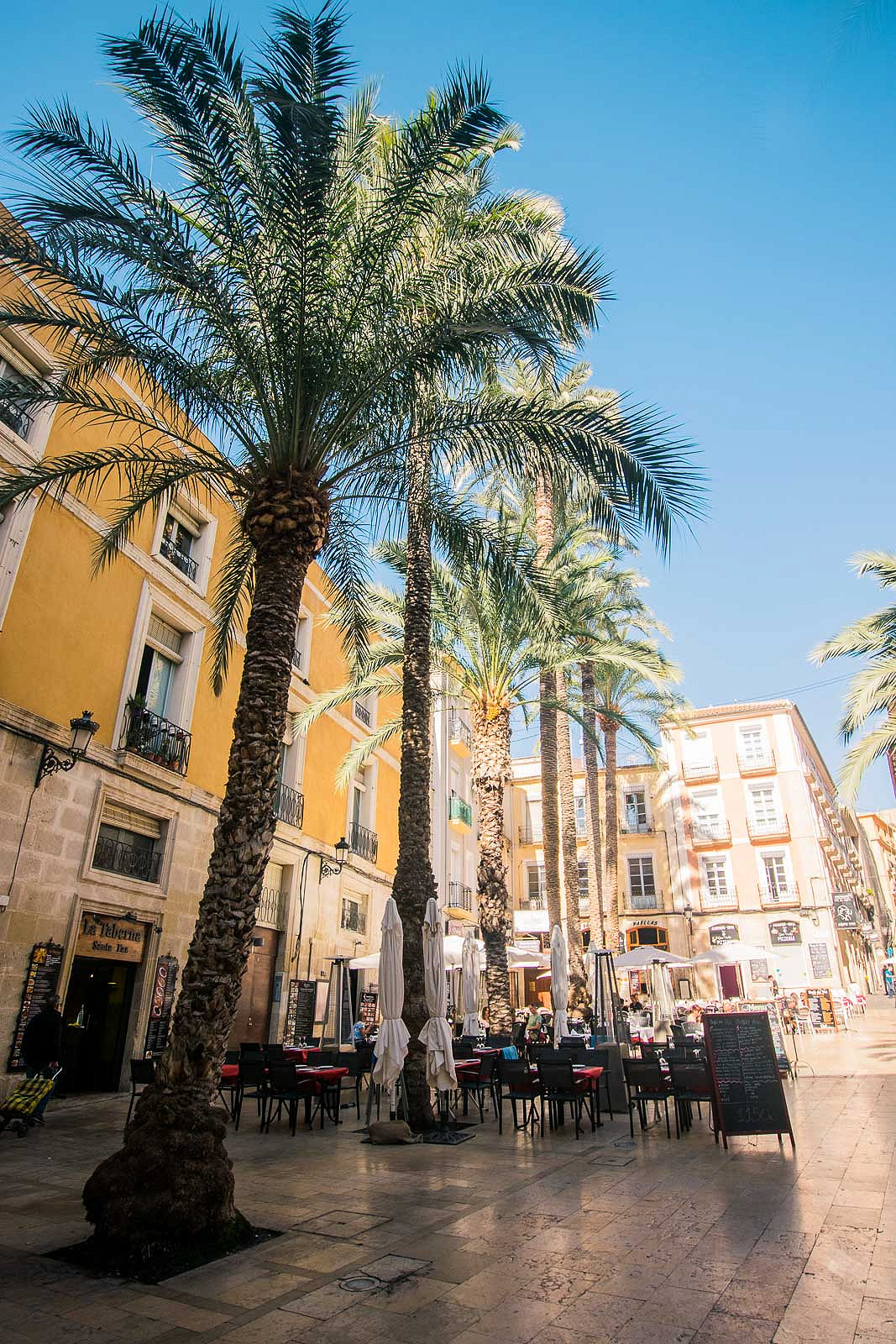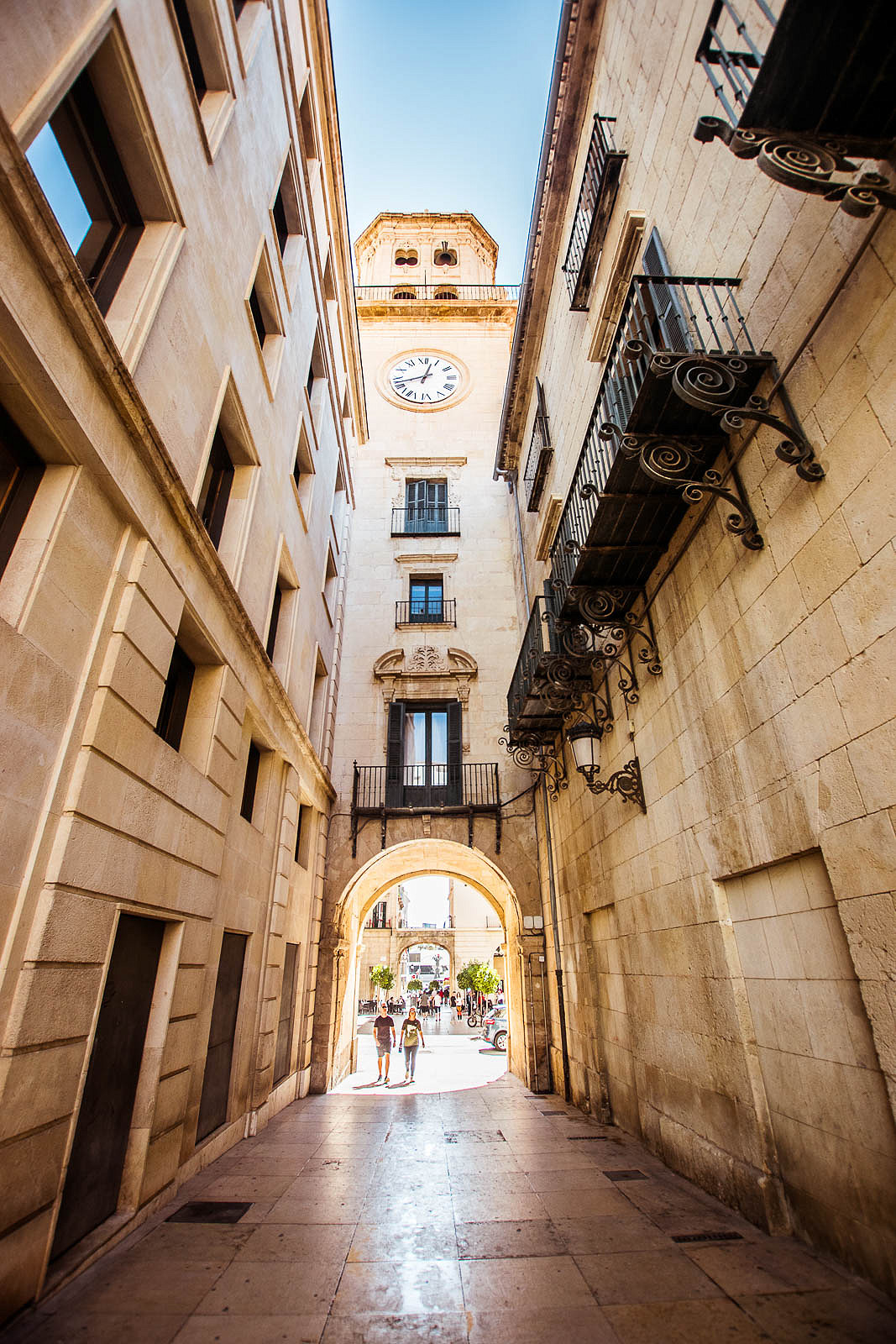 What and where to eat in Alicante?
If you like Spanish cuisine, you're pretty much in heaven. Jamón, cheese, bread, olives and wine are literally everywhere so you can't really go wrong here.
Start the day with a typical breakfast. Have "pan con tomate", which is a slice of toasted bread with a delicious tomato mix on top, with coffee or tea and fresh orange juice if you're in the mood.
It's such a simple meal but so perfect that you will be dreaming about it after you leave Spain. You can also try the "pan con tomate" topped with cheese, jamón or other ingredients, depending on what the place offers, the best is to try one each day. :)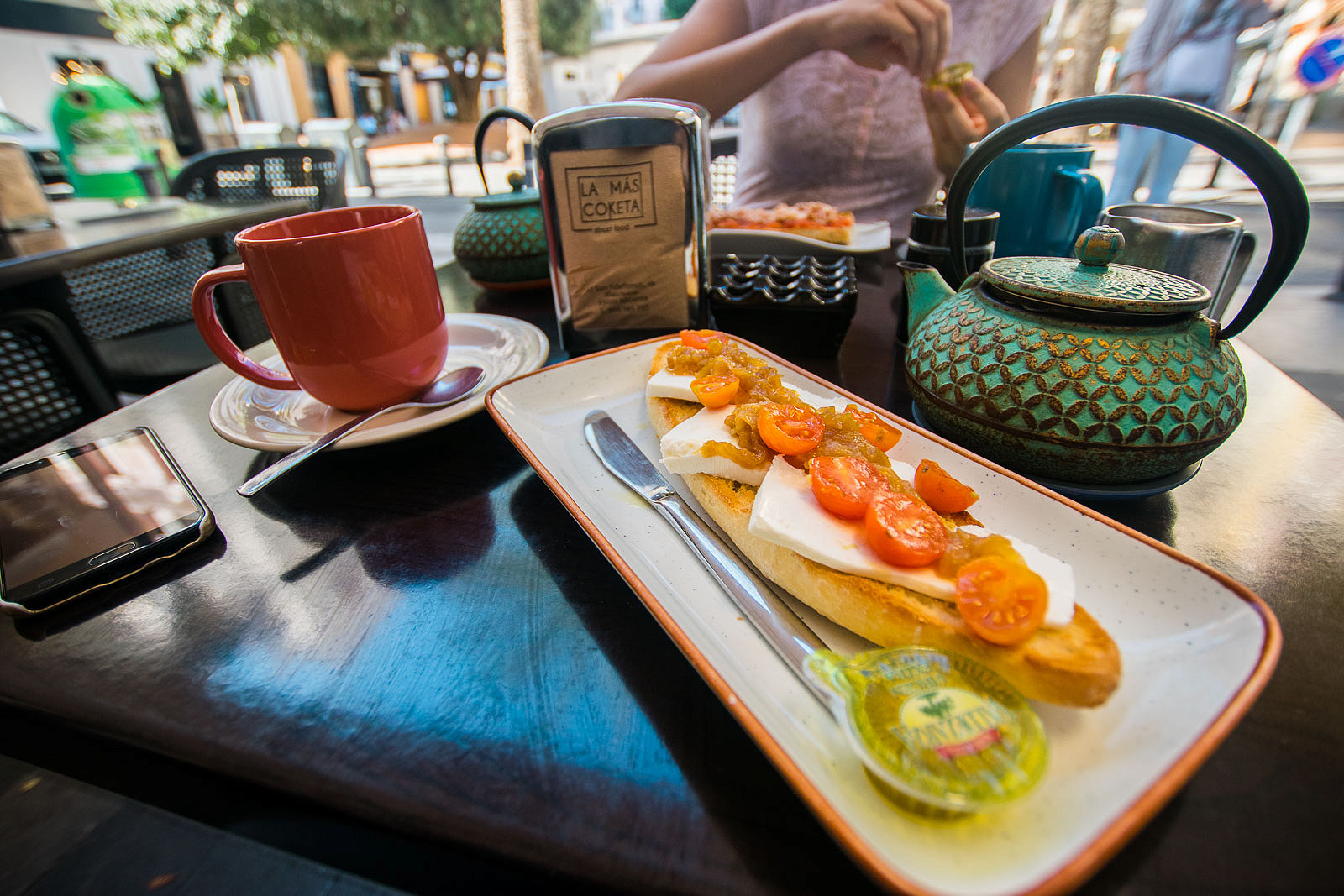 For lunch, look for "menu del día", and you probably won't be eating dinner that day. It's an absolute feast. You choose the first and second platter, meaning you get two meals that would each be enough, followed by a dessert or a coffee. All this, including a drink, costs usually between €10 - €14 so it's also a great way to fuel for all the walking and activities you have planned for the afternoon and to save some money, the regular meals are usually more expensive.
If you're not ready for all the "menu del día" courses, you should head to a pub that serves the Salmorejo soup. It's to a certain extent similar to gazpacho, the main difference being gazpacho mixes different vegetables, salmorejo is mostly tomatoes and garlic.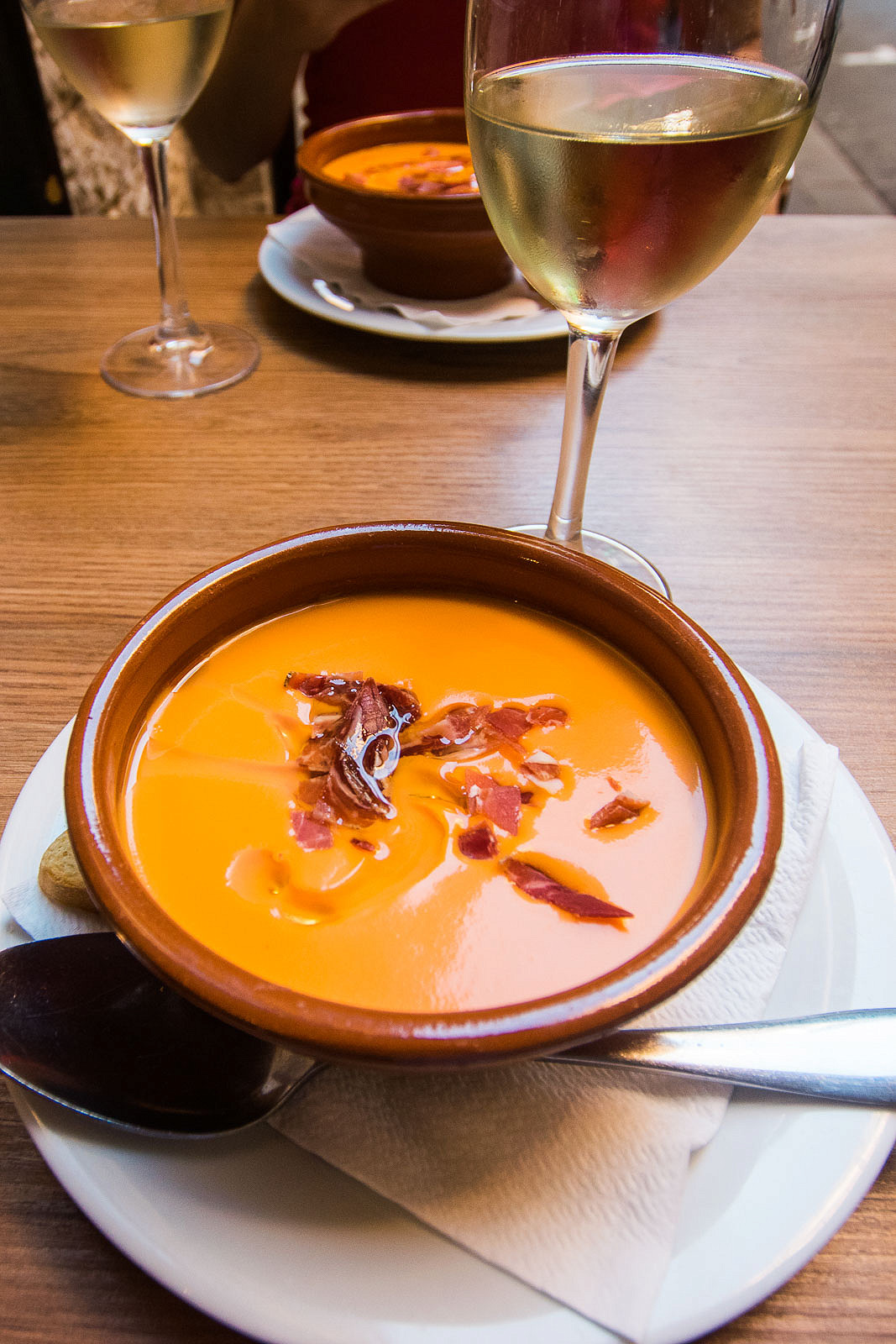 For dinner (or for lunch if you fancy something smaller) head out to find a tapas place. You can't go to Spain and not have tapas, it's the best way to try more local food since the portions are smaller.
We really recommend La Crispeta, where they offer both tapas and regular meals. I had the most delicious goat cheese ever and we enjoyed some sangrias as well, for a very reasonable price. The place is quite popular though so make sure to either book a table or get here early.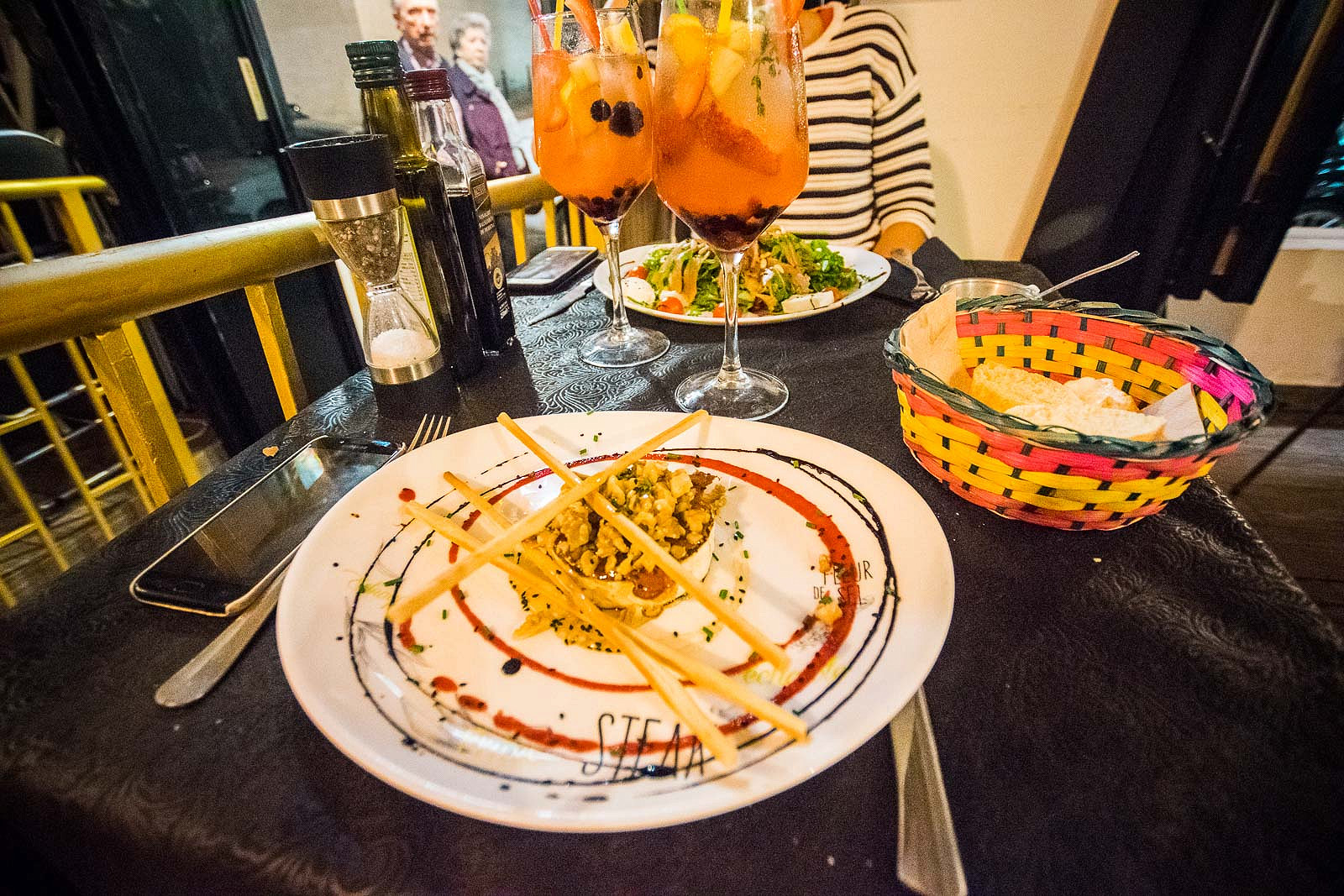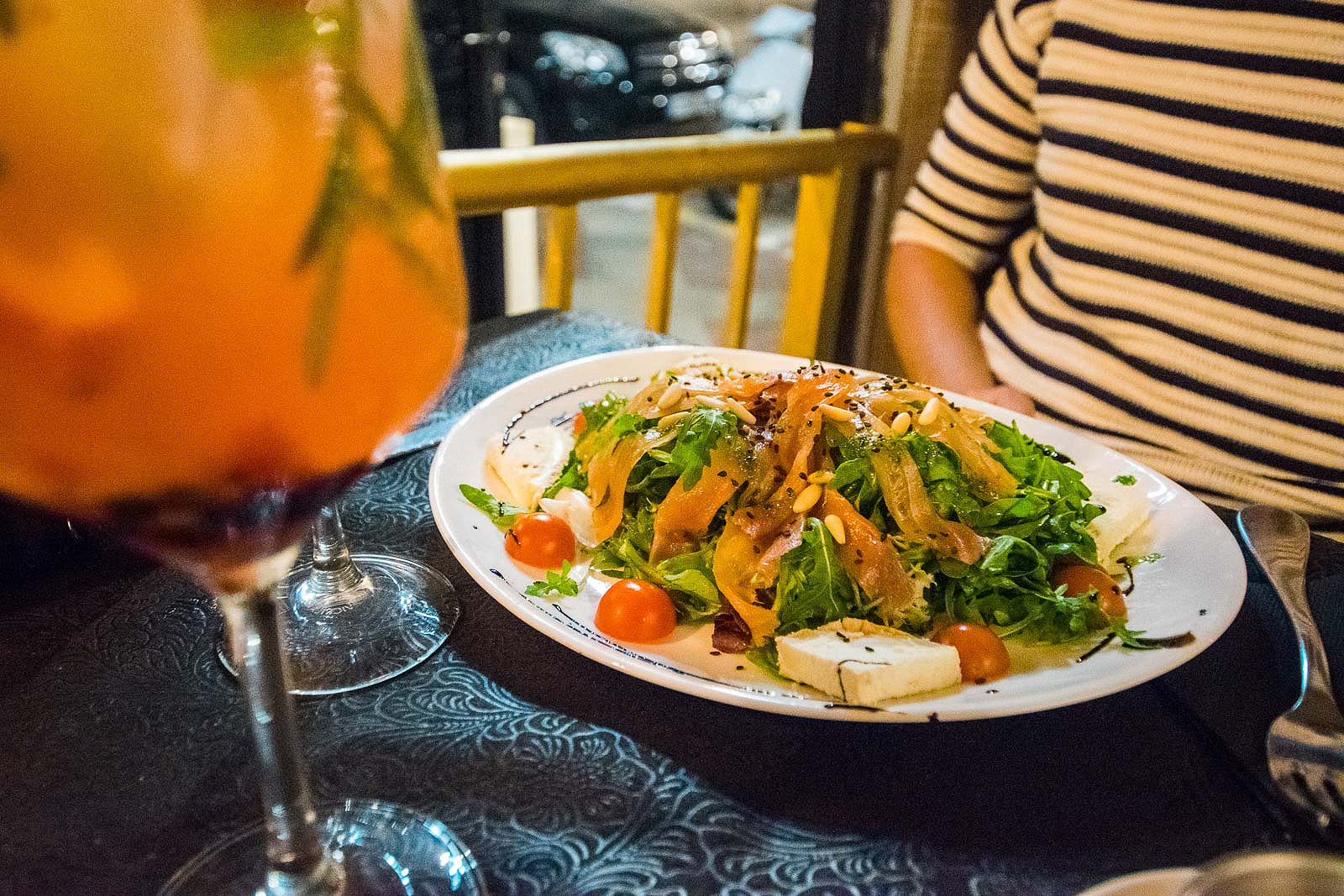 For good coffee, you can honestly stop almost anywhere, we haven't had a bad one, but we really enjoyed our iced lattes from Baker & Co (forgot my reusable cup, don't judge) and if you want to finish your stay with ice-cream, we were probably the last people on Earth to discover the flower ice-cream but we tried it in Amorino and it was even more delicious given we were enjoying it at the end of October, wearing a t-shirt in the sun.