We drove through the night and slept for a few hours in Austria to arrive in Maribor just in time for a coffee and breakfast in Maribor (with the only great McDonald's on the way). This is also where we have to stop every time we go to Croatia or Slovenia because it makes me feel like we're on the road for real now.
Since we decided to explore the western part of Istria for a week, Rovinj was an obvious choice. It takes approximately the same time to get to the south as it takes to get to the northern parts plus it's a charming town so the choice was clear when we decided 24 hours before packing our bags where we're going. By the way, are we ever going back to making travel plans "the normal way" please?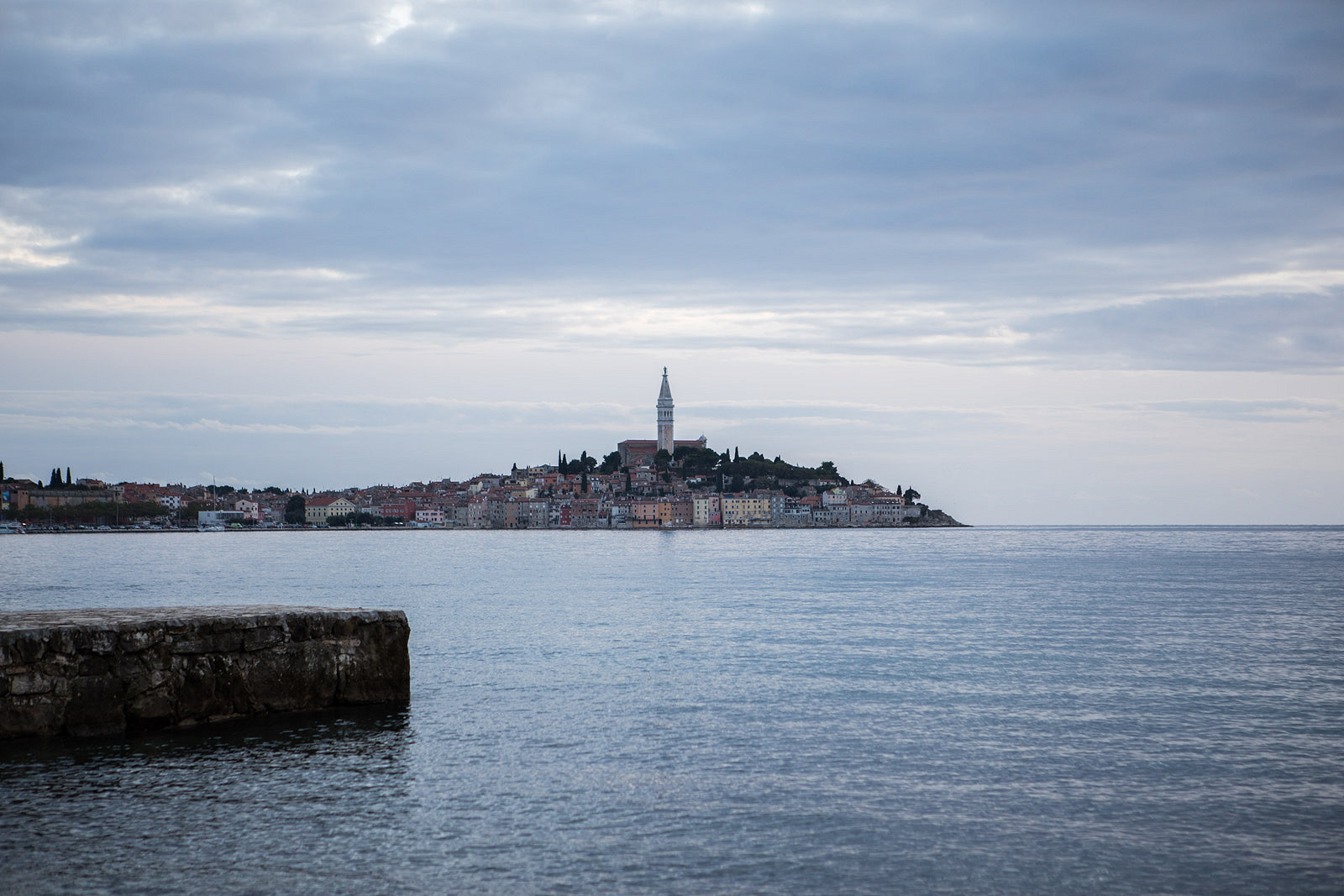 So when we arrived we were greeted by our sweet host, we dropped our bags in the apartment and decided to go out straight away because we were quite sure we would fall asleep if we stayed home.
Although I look like an elf in these pictures, we were so happy to see the sea though! The beach and a small park were on the way from our apartment to the city centre and it felt so good to go to dinner and enjoy the sea views on the way.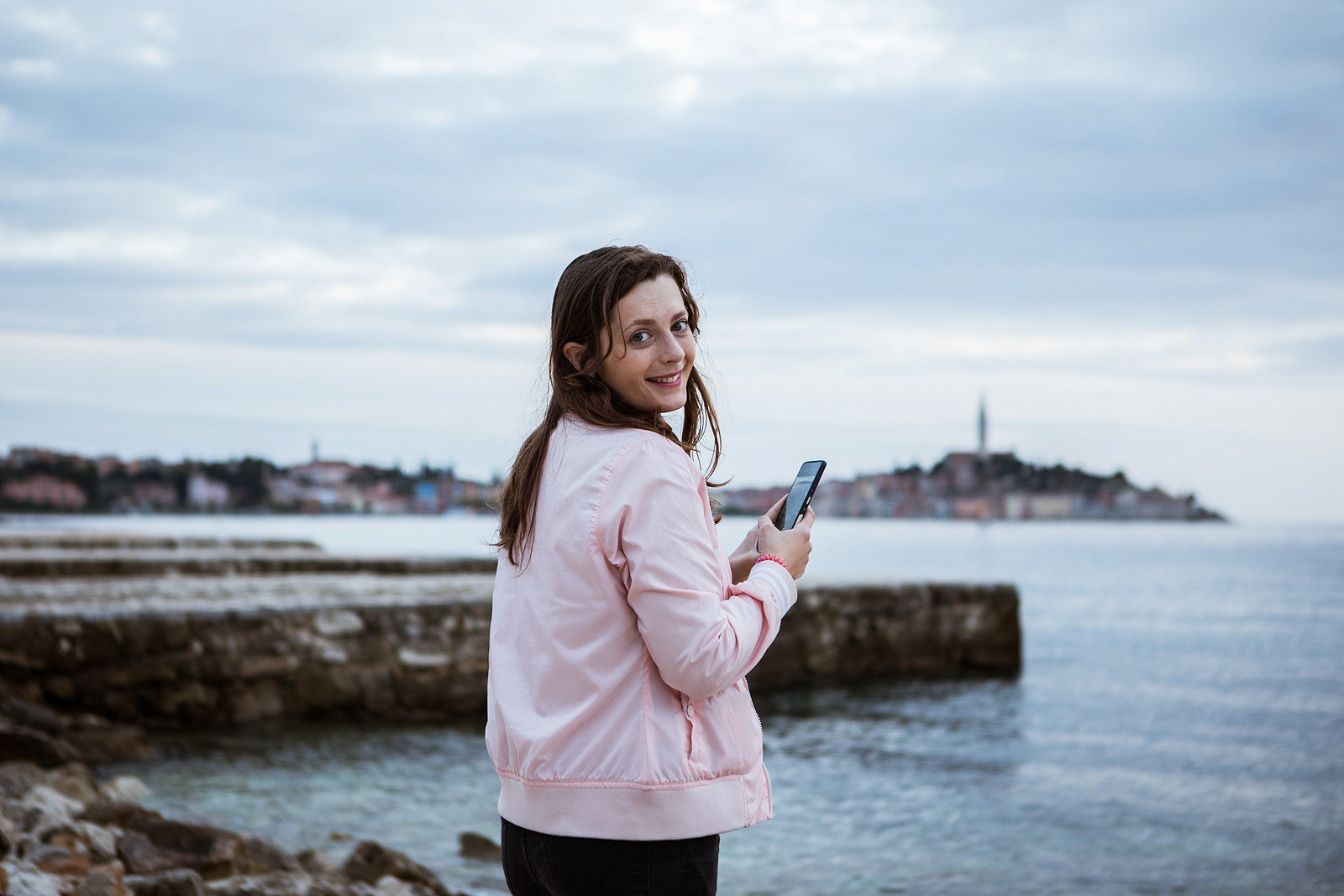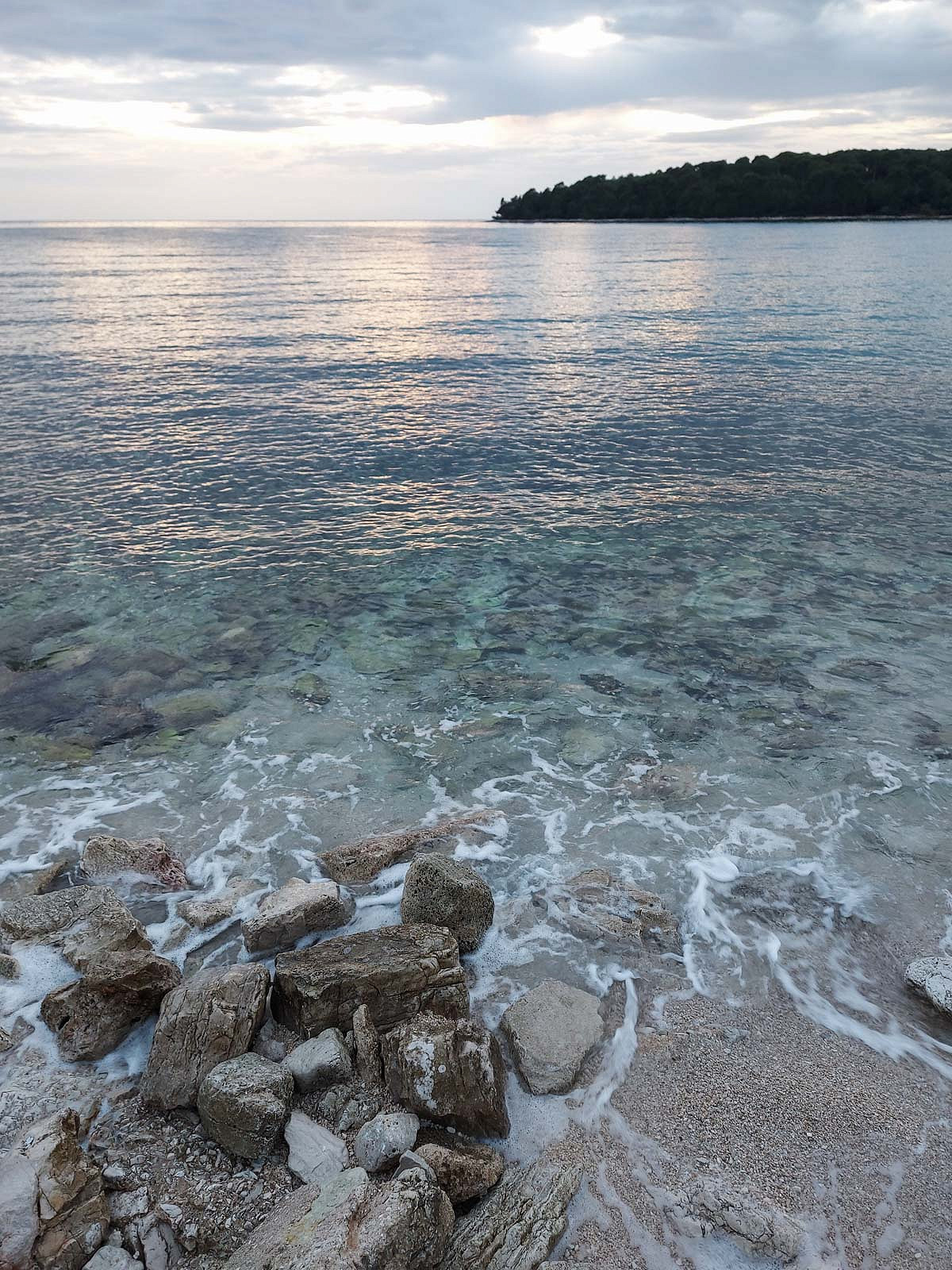 Since the restaurants were already closed in the Czech Republic, we were really, really excited to go out for dinner. The first day we ended up going to La Riva restaurant for the first seafood of the week and a drink (the happiness was real when they brought the draught beer). The food was great, I mean would you say no to fresh calamari and prawns? Nope!
We probably didn't understand the service system right so it took us a while to actually pay and leave but I mean… Calamari and a drink by the sea, this is what lockdown dreams are made of.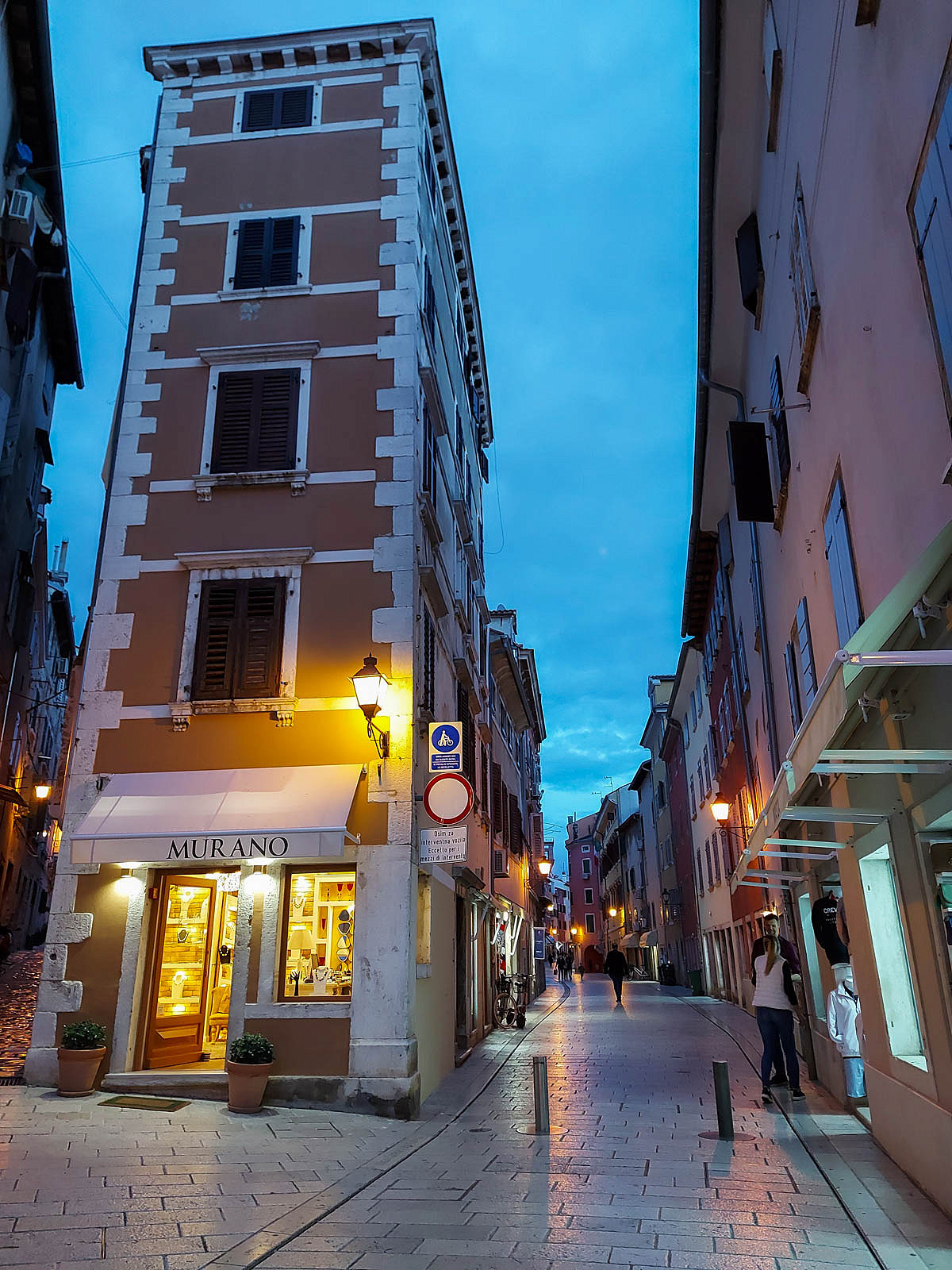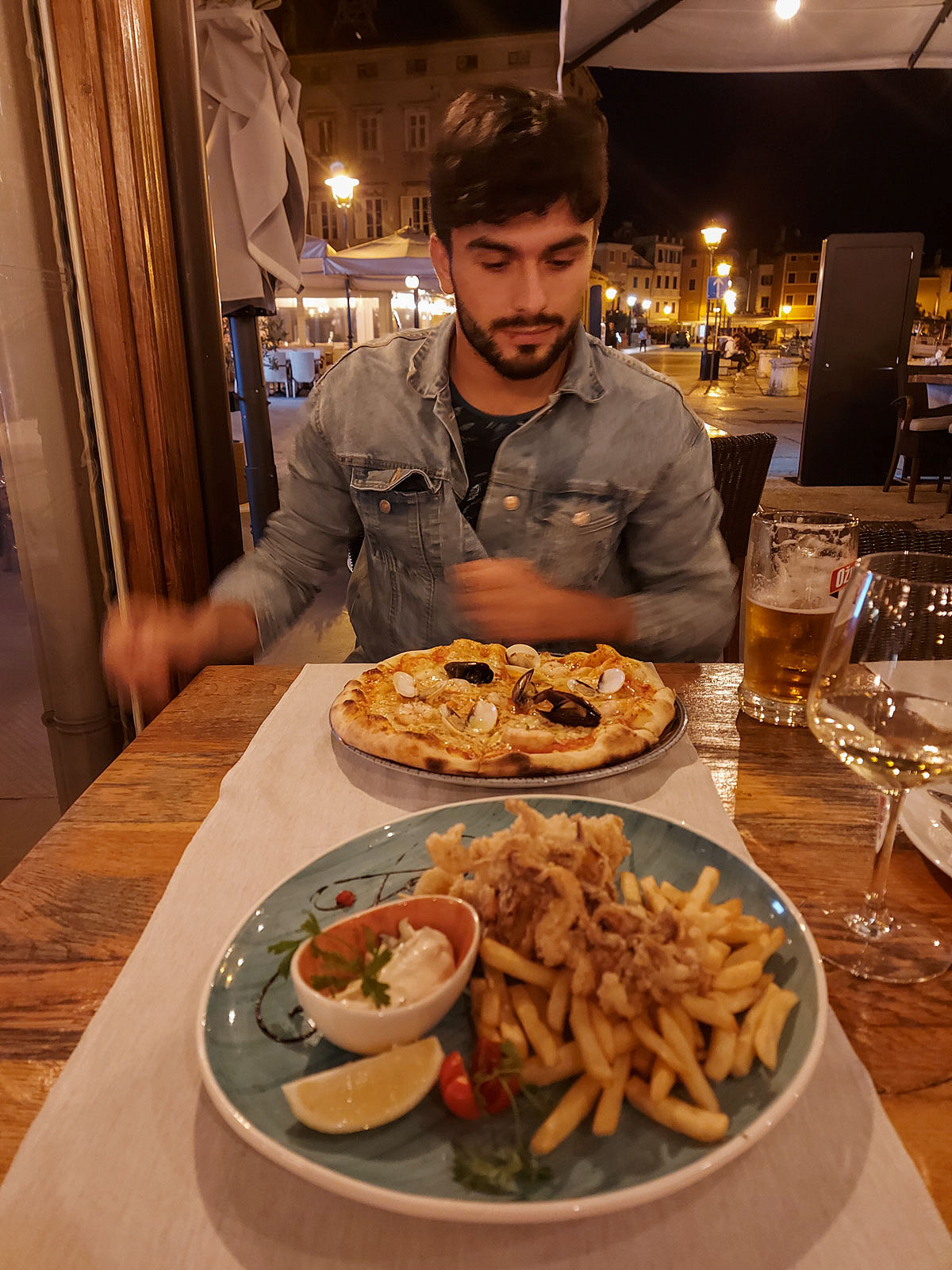 The next day, exploring the old town was on our agenda. It reminded us of Mont Saint-Michel and Venice a bit, with the narrow streets, tiny but tall houses with little gaps between them leading to the sea but without the crowds (there were literally 6 other people with us in the whole old town), which was great in the streets but a bit sad when we saw spots with an amazing view and even a few chairs that belonged to closed cafés but then again we're here at the end of the season in October so it wasn't so much caused by covid (as our host said the season has been pretty decent) but by the fact that in general, the main season is over.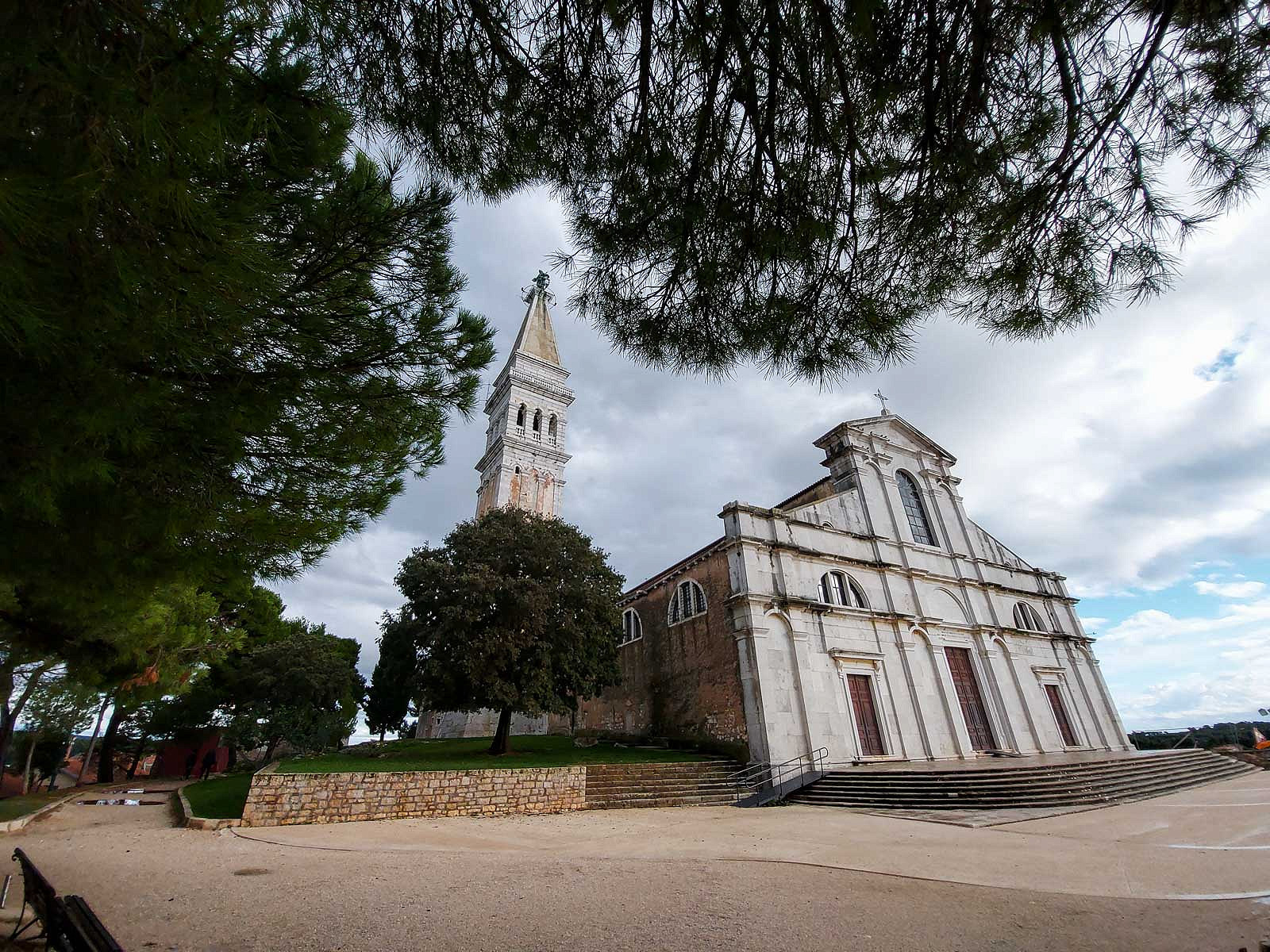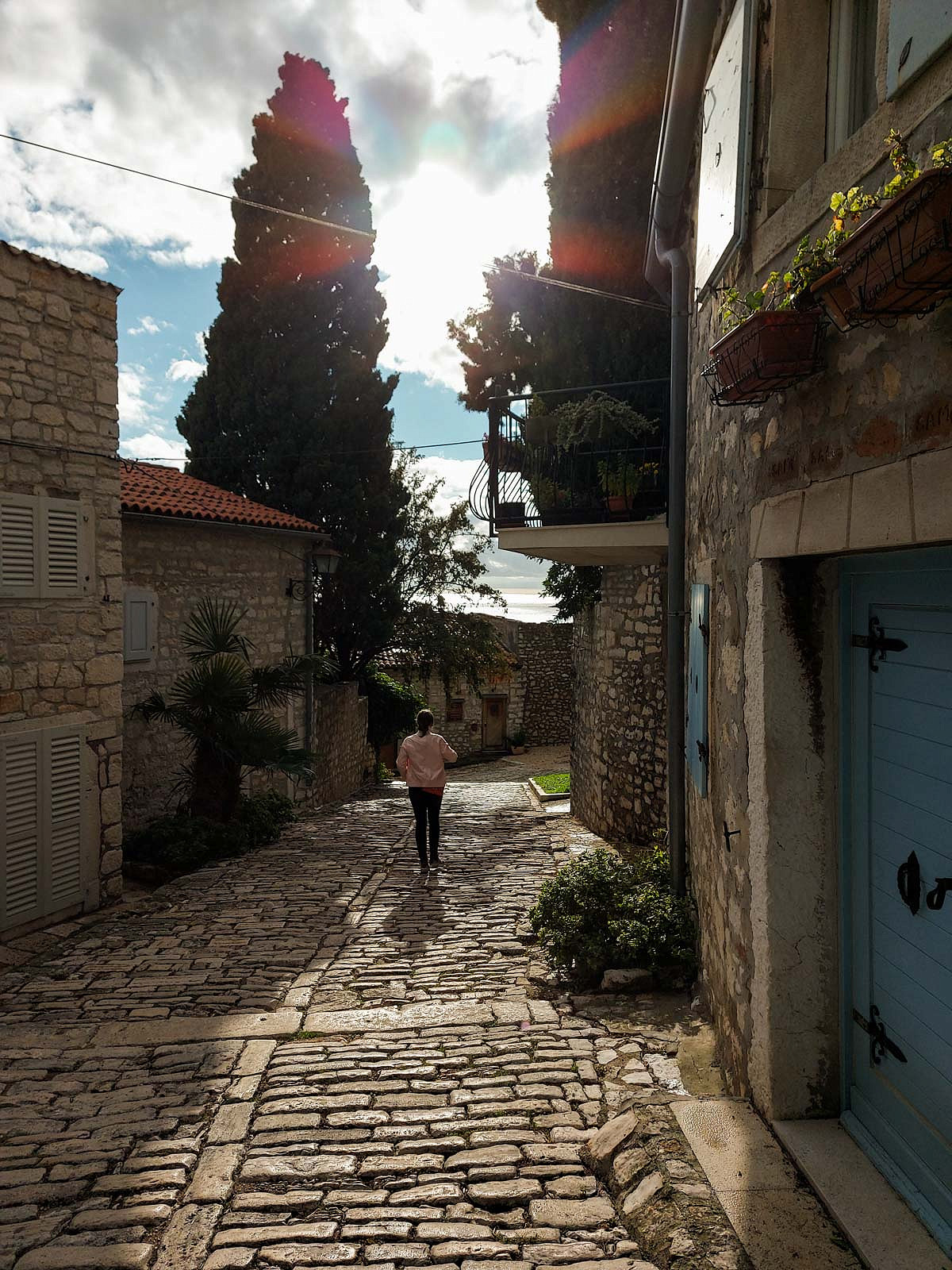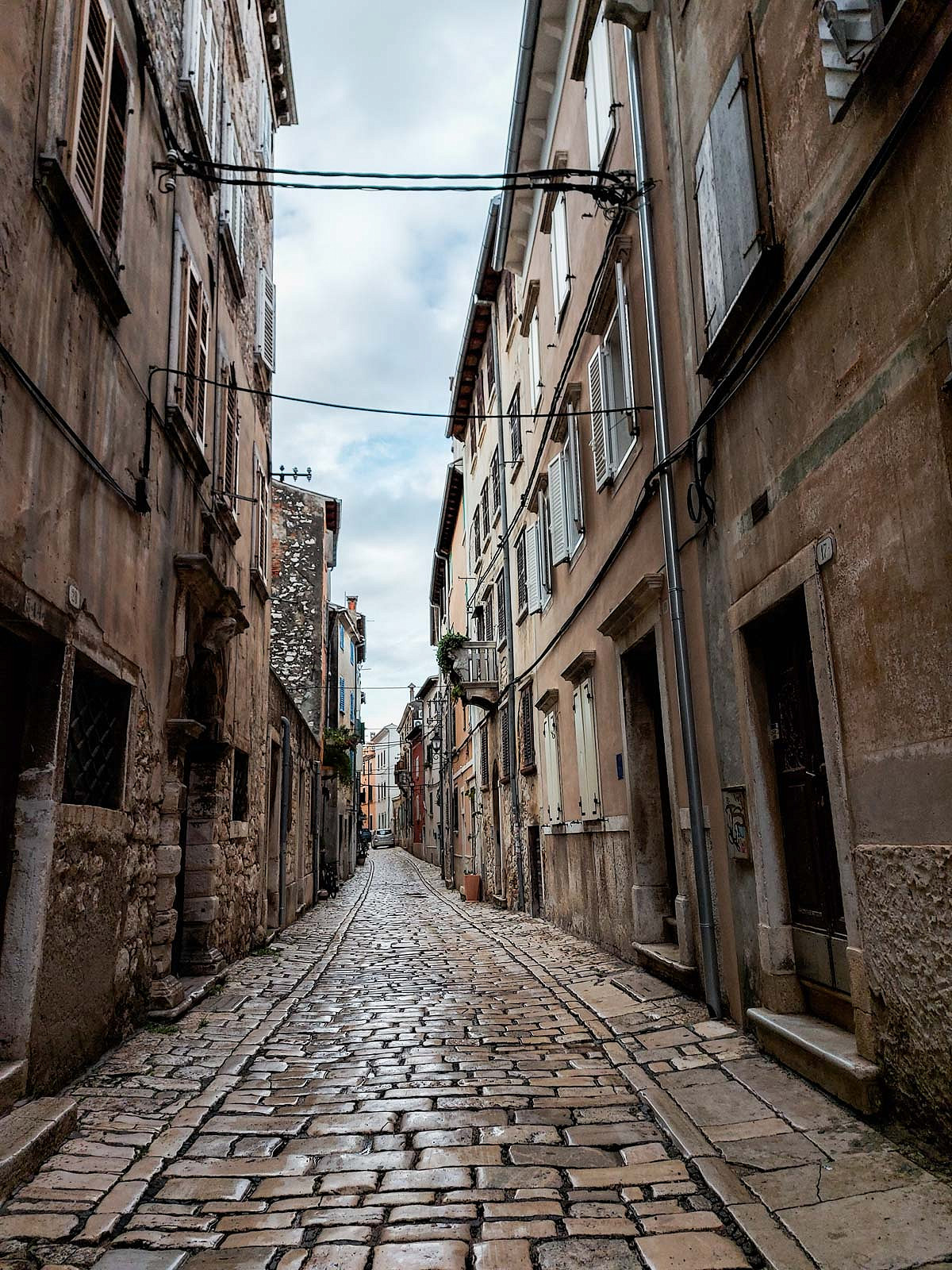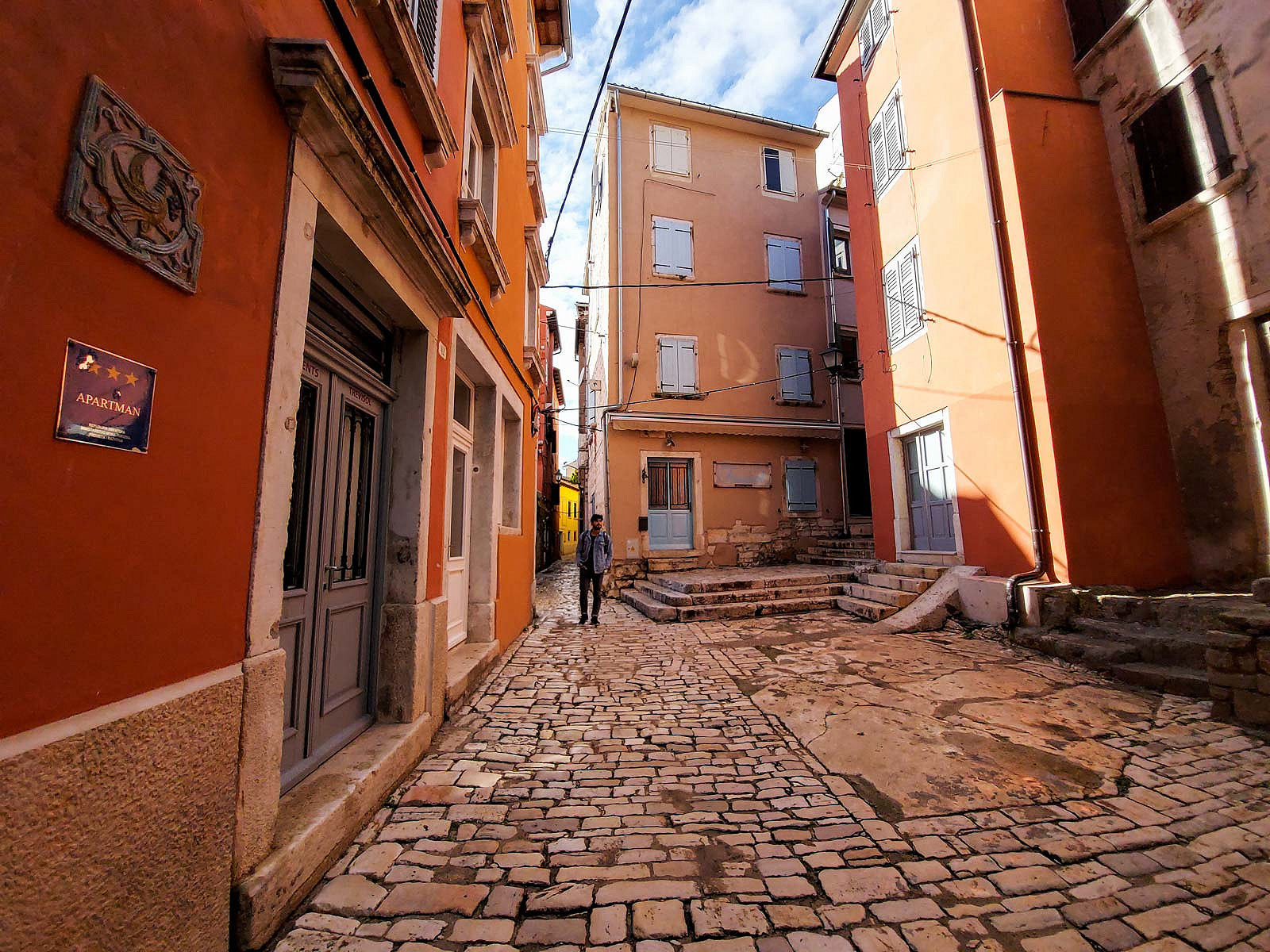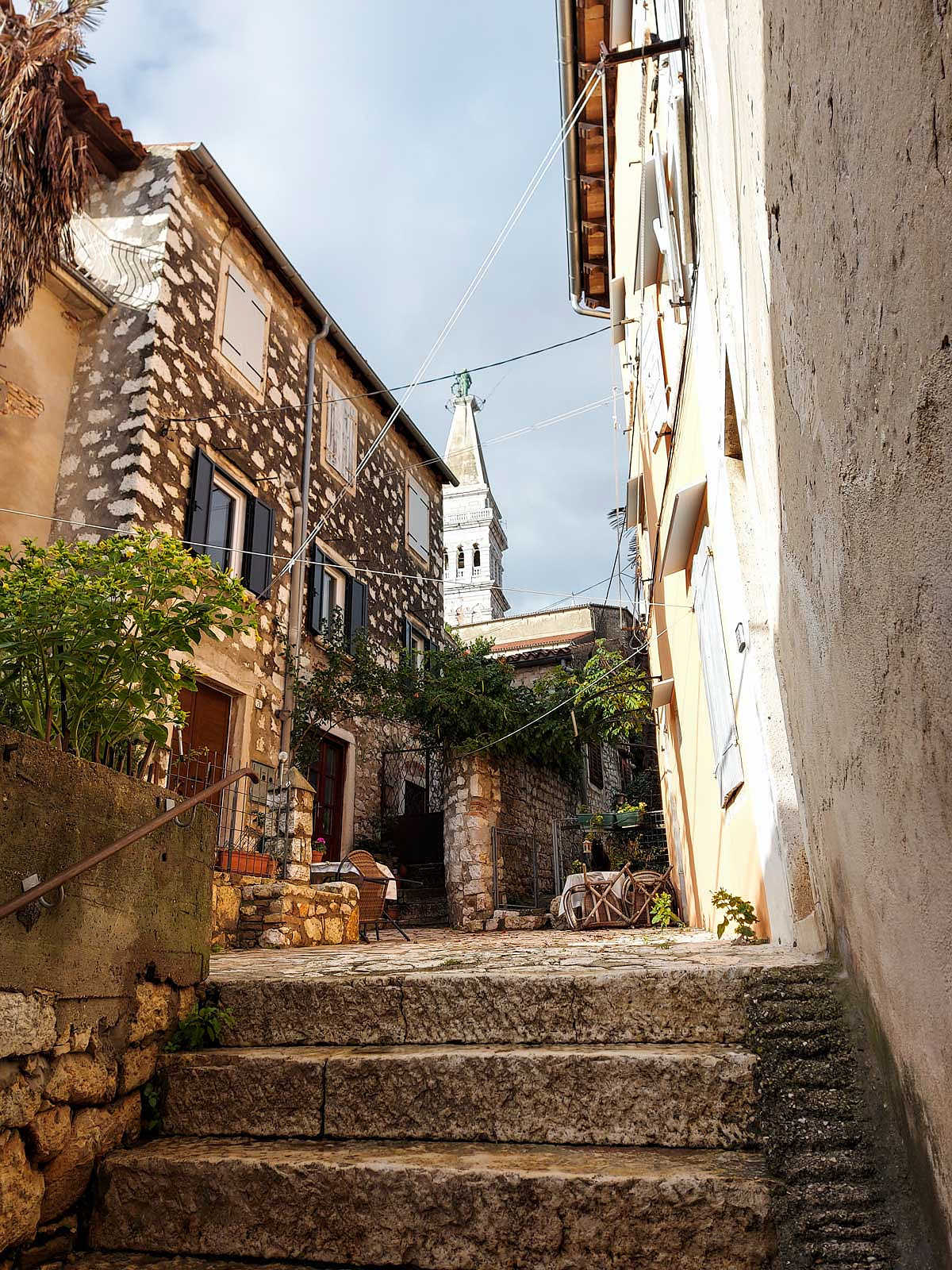 Then we went to the harbour since the sky cleared up and the slightly gloomy day turned into a beautiful afternoon, which means we did what? Yes, we stopped for an ice-cream sundae at Ara Eis Salon and felt like we're five again, except now we can have as many scoops of ice-cream as we want and a coffee as well (because we like how it tastes now).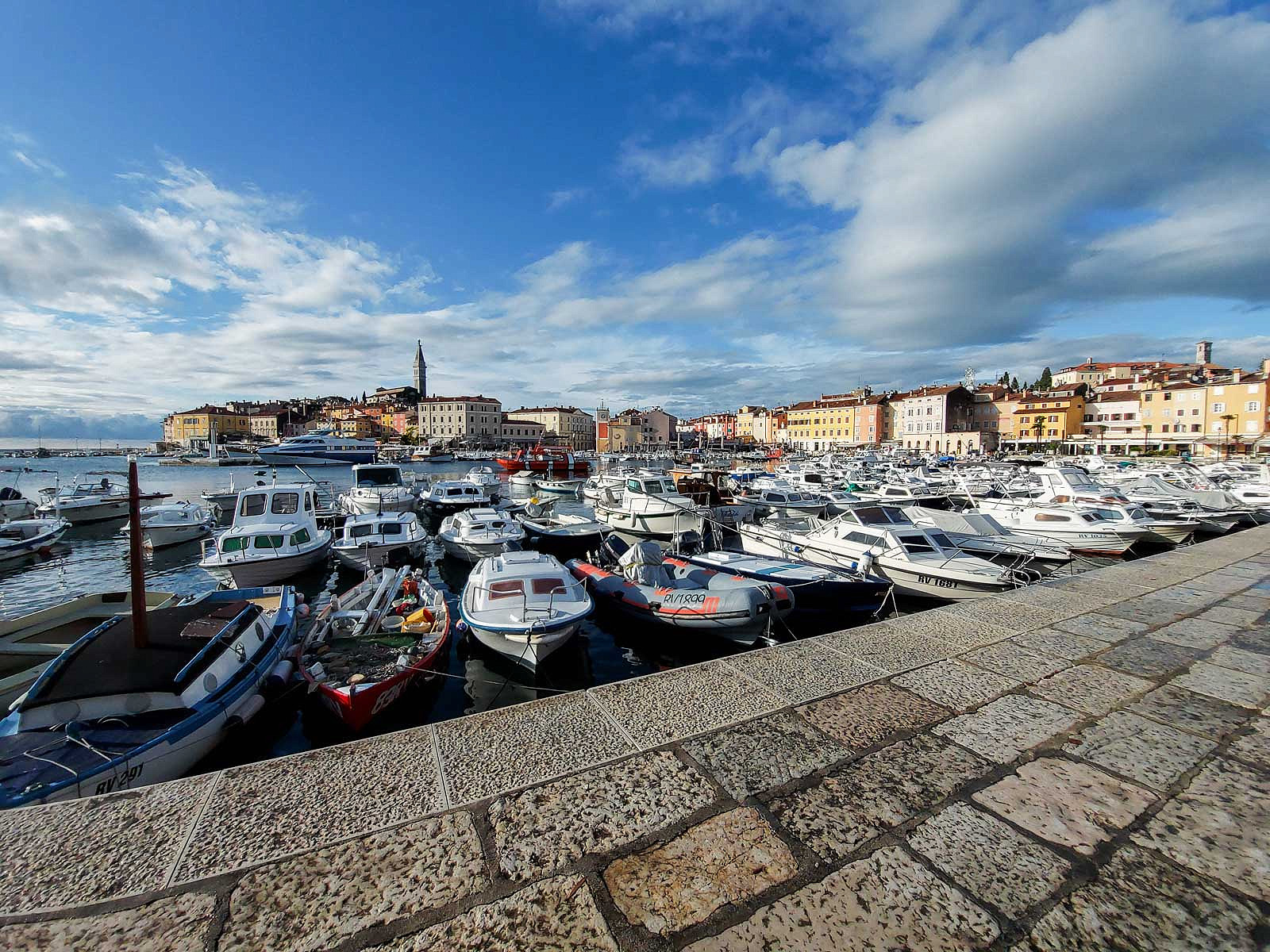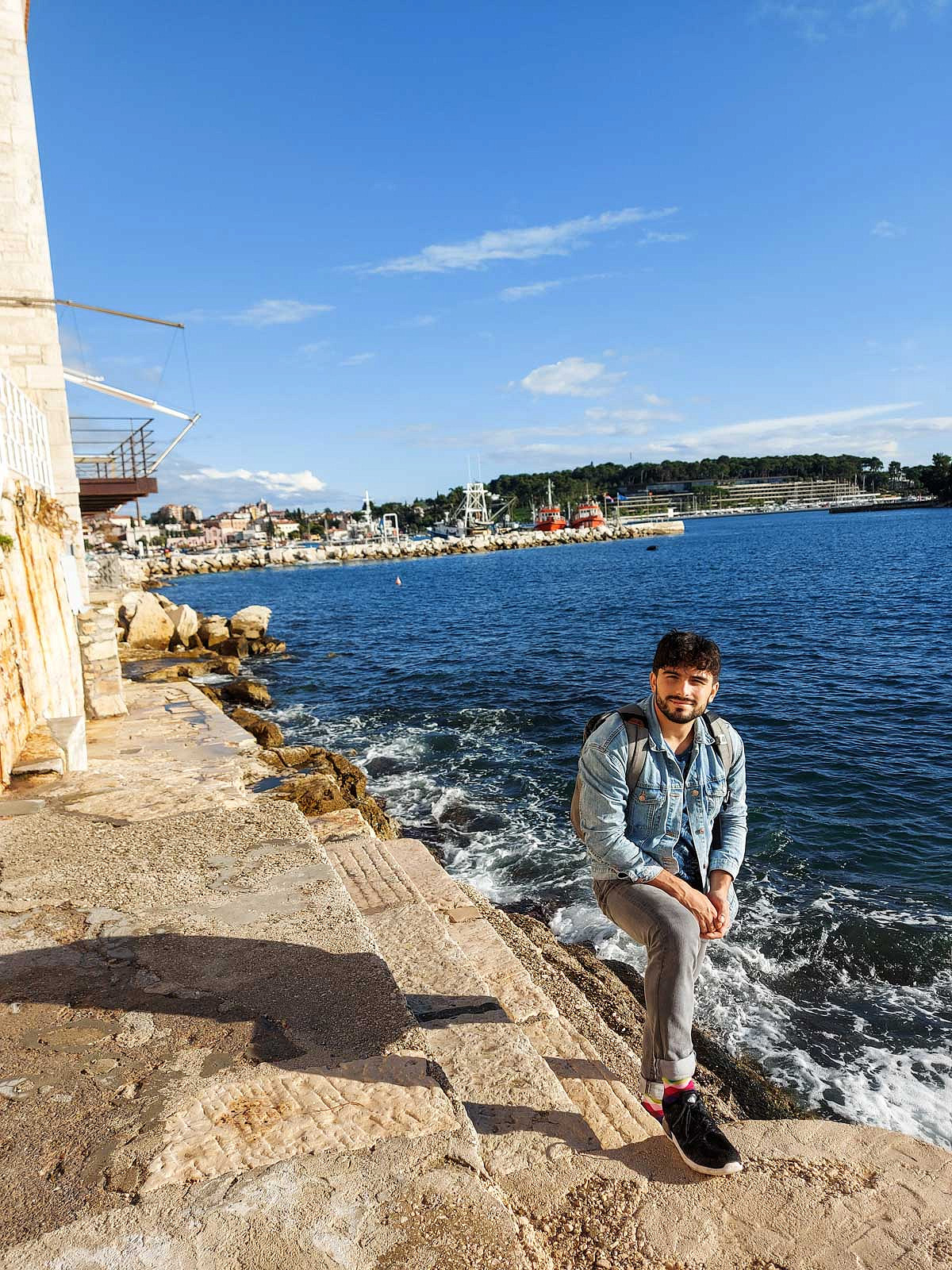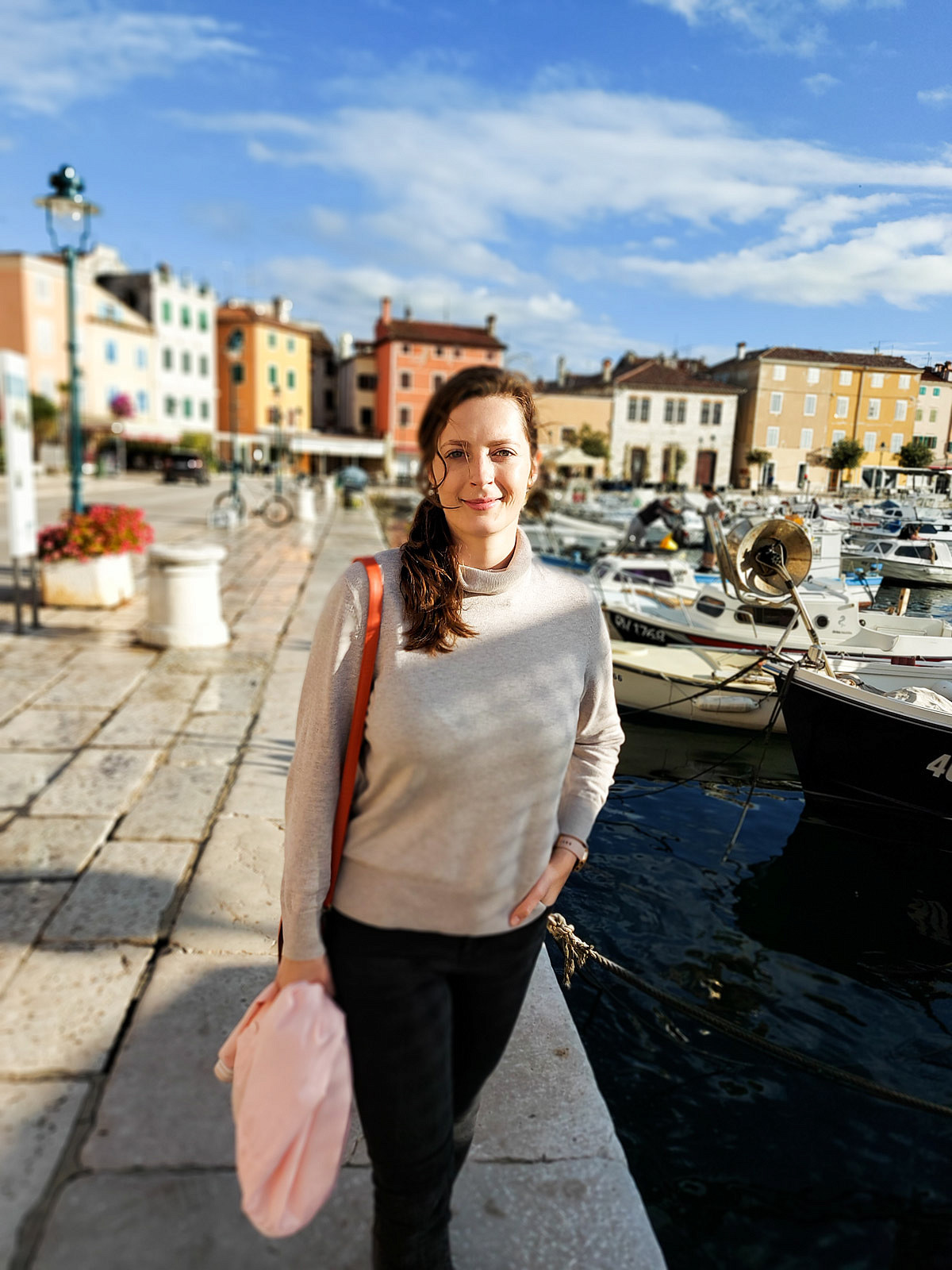 We actually went here again and we do recommend it if you want to have some old school ice-cream sundae, just stop by, we had a few and enjoyed each and every one.
The last place we had dinner in and enjoyed was on the other side of the harbour in Da Piero, which we liked because of the evening vibes. Anyway, great pizza and tasty Čevapčiči for a very reasonable price mean we would definitely recommend stopping by.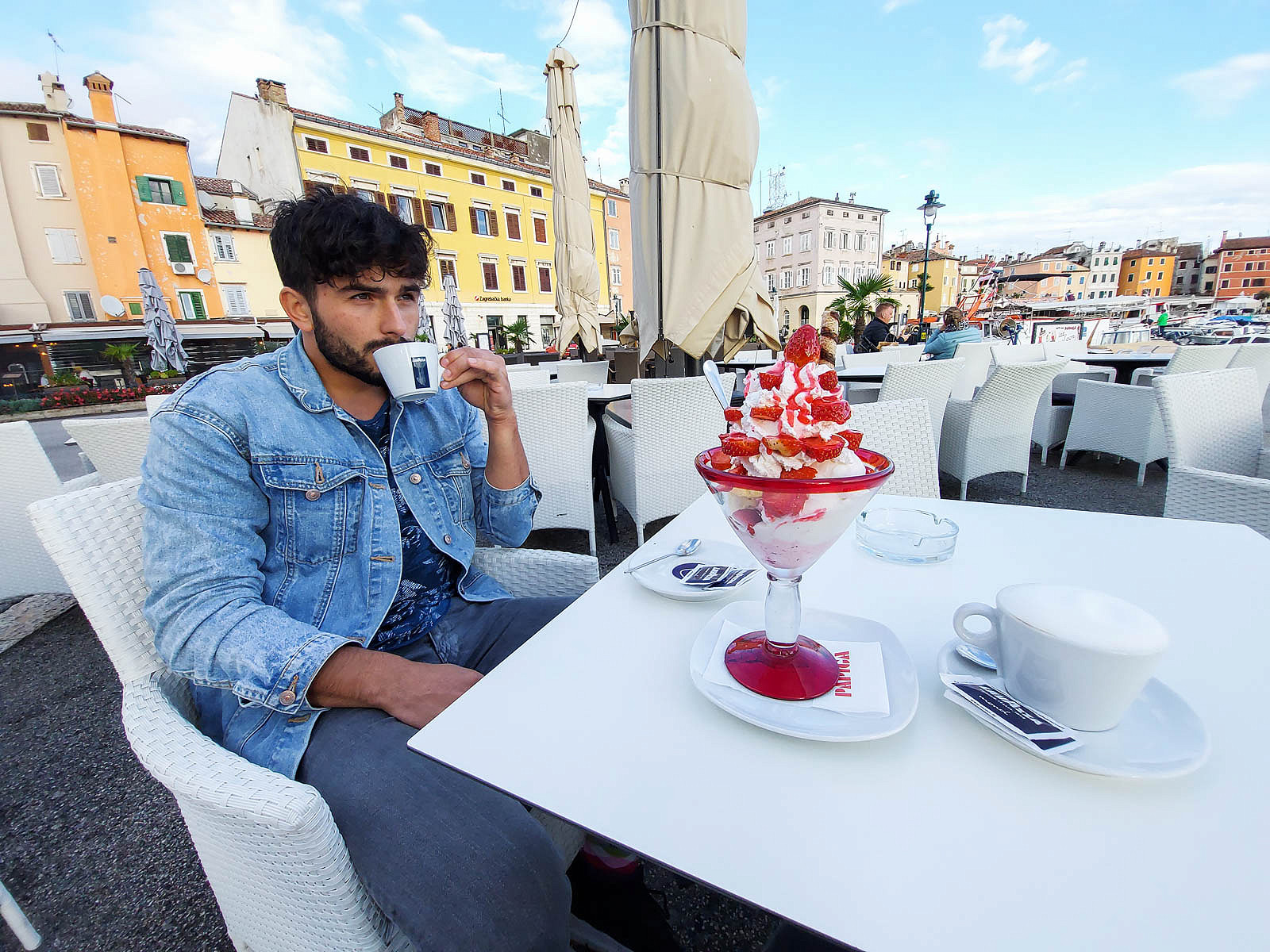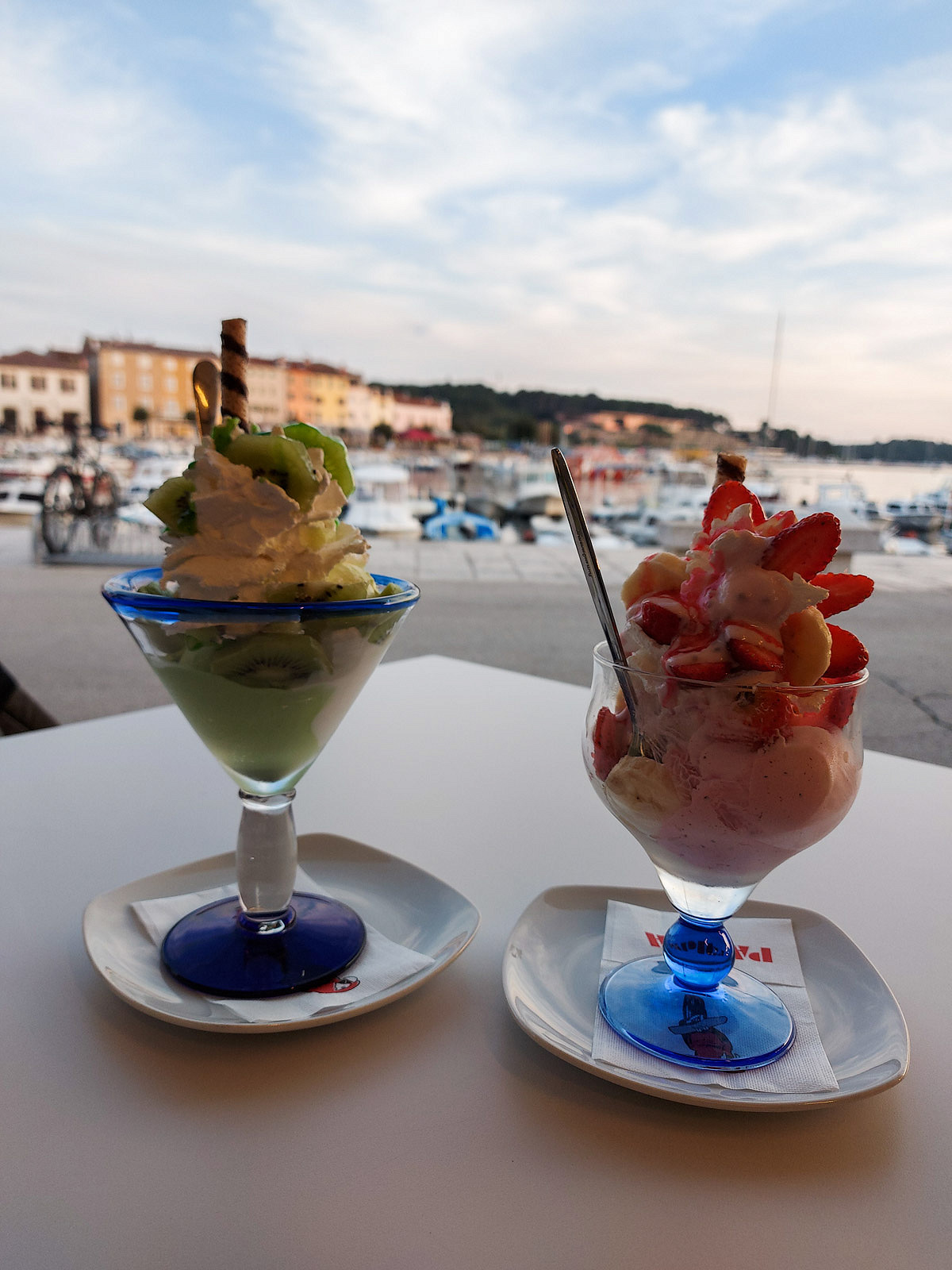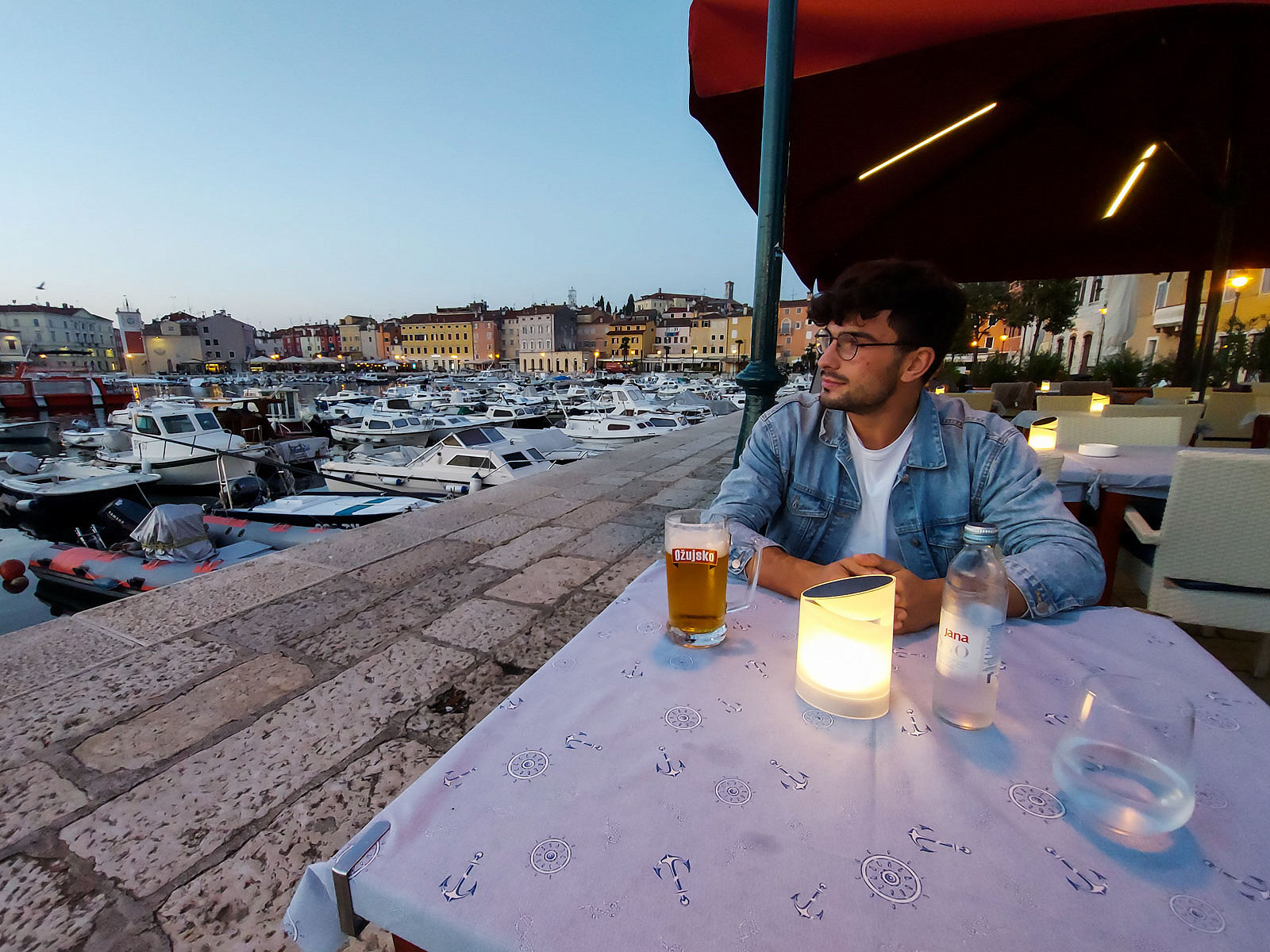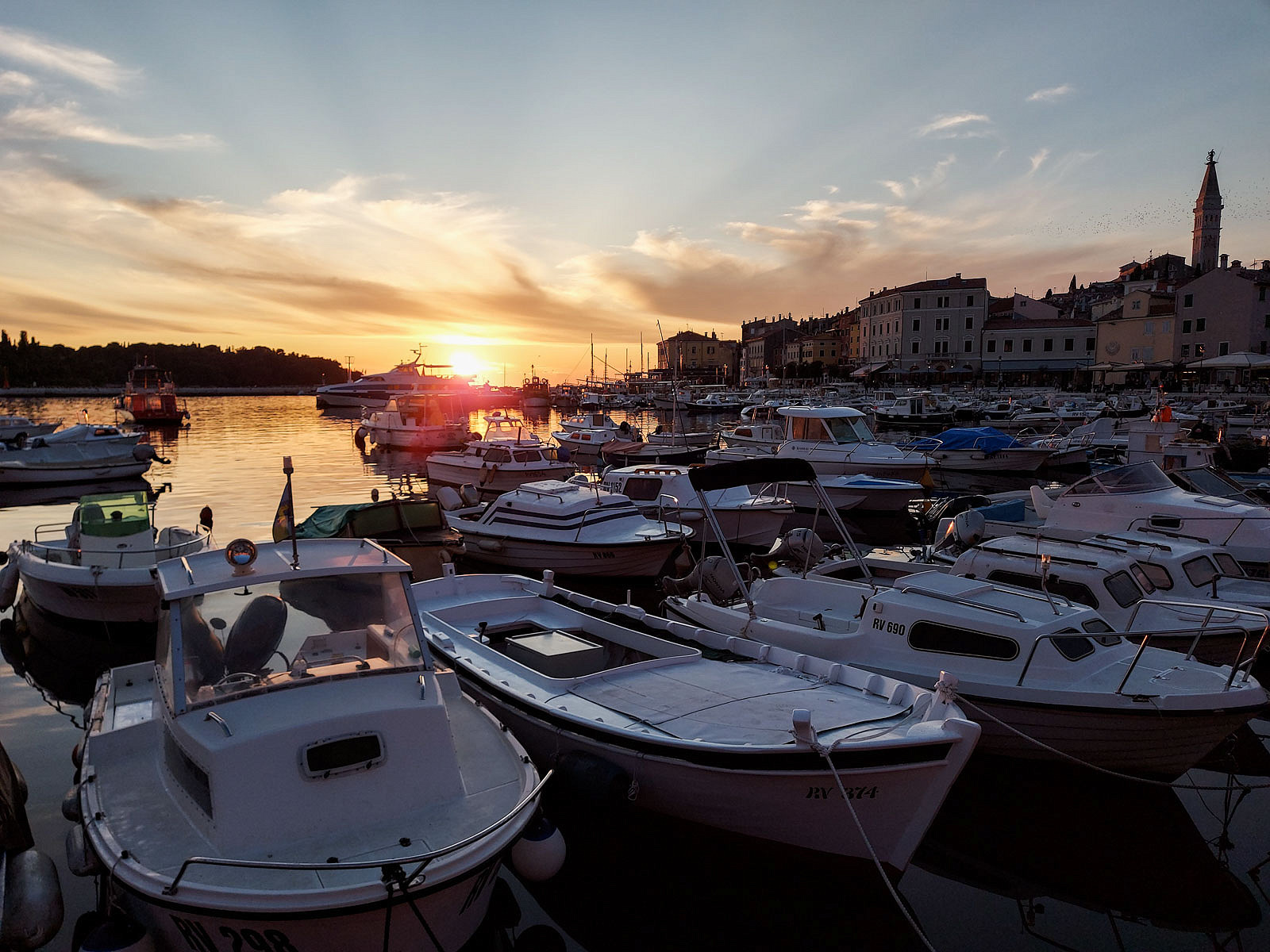 Apart from exploring the old town and walking along the beach, we decided to go for a run to Zlatni Rat. It's a beautiful park with a forest, beaches and many corners where you can just leave your bag and go for a swim. The paths are very well maintained and we totally understand why many locals go here and why our host recommended visiting it. From here you can either run back or walk along the coastline and through the town. Perfect spot for a relaxing walk.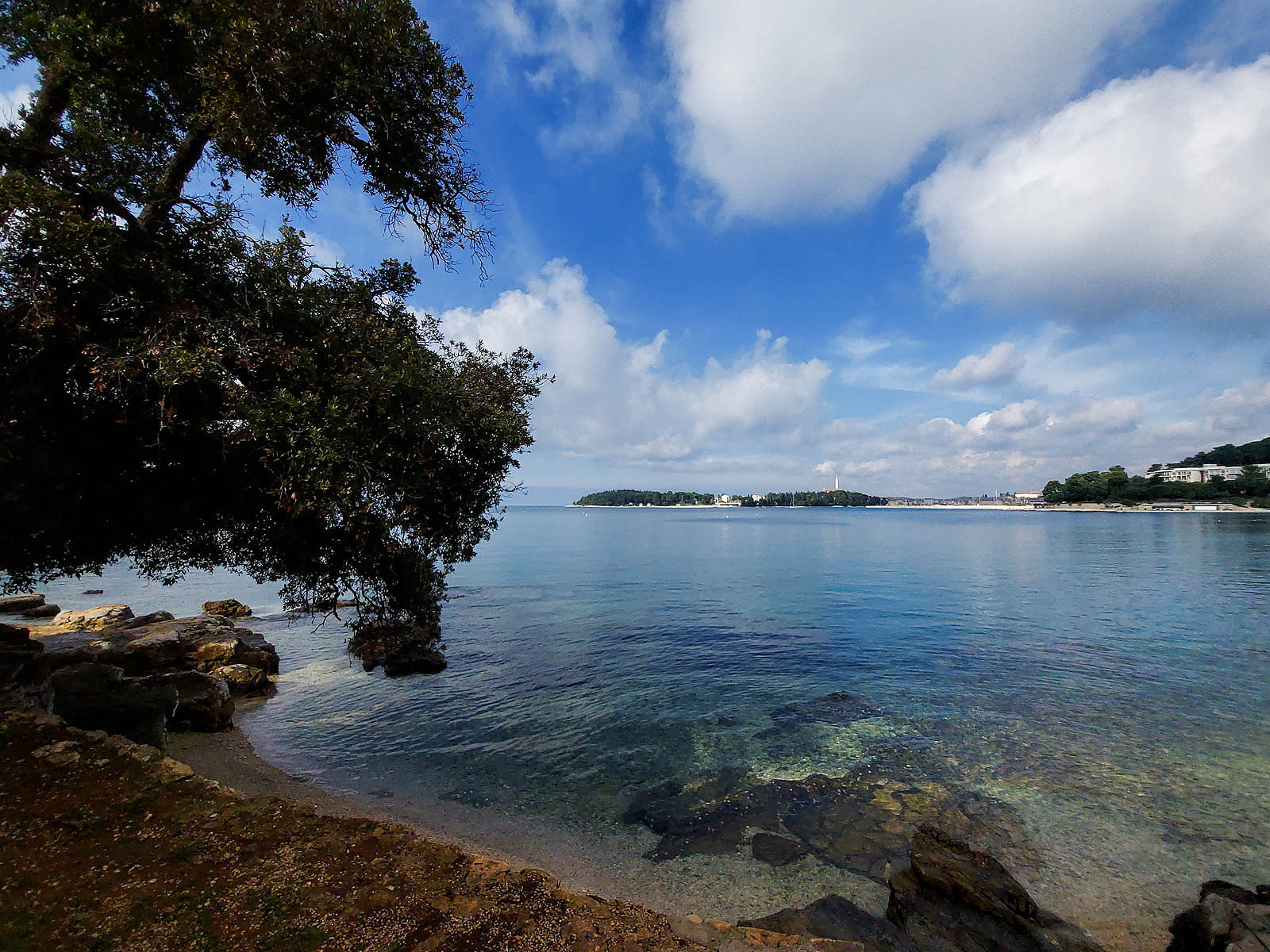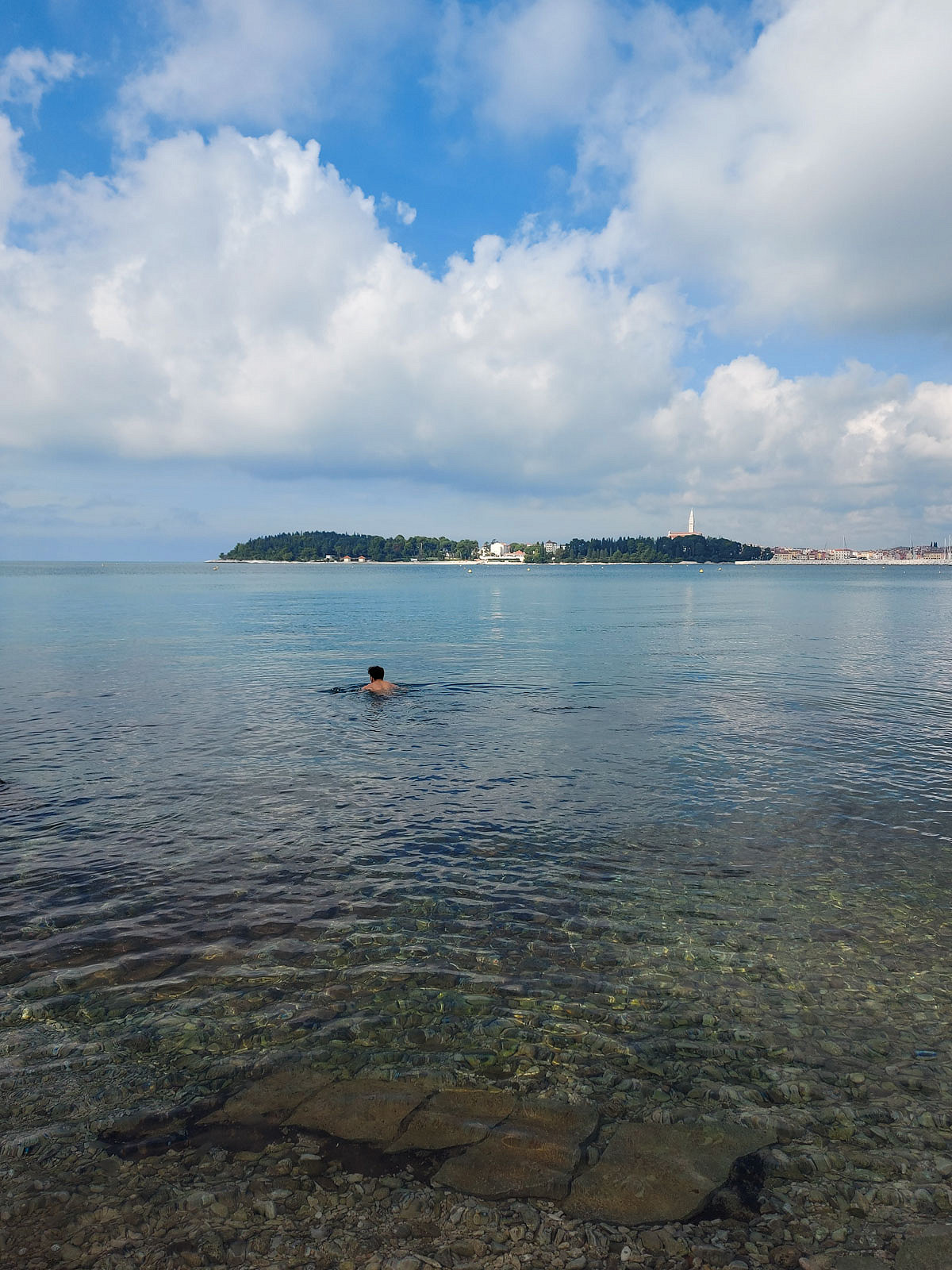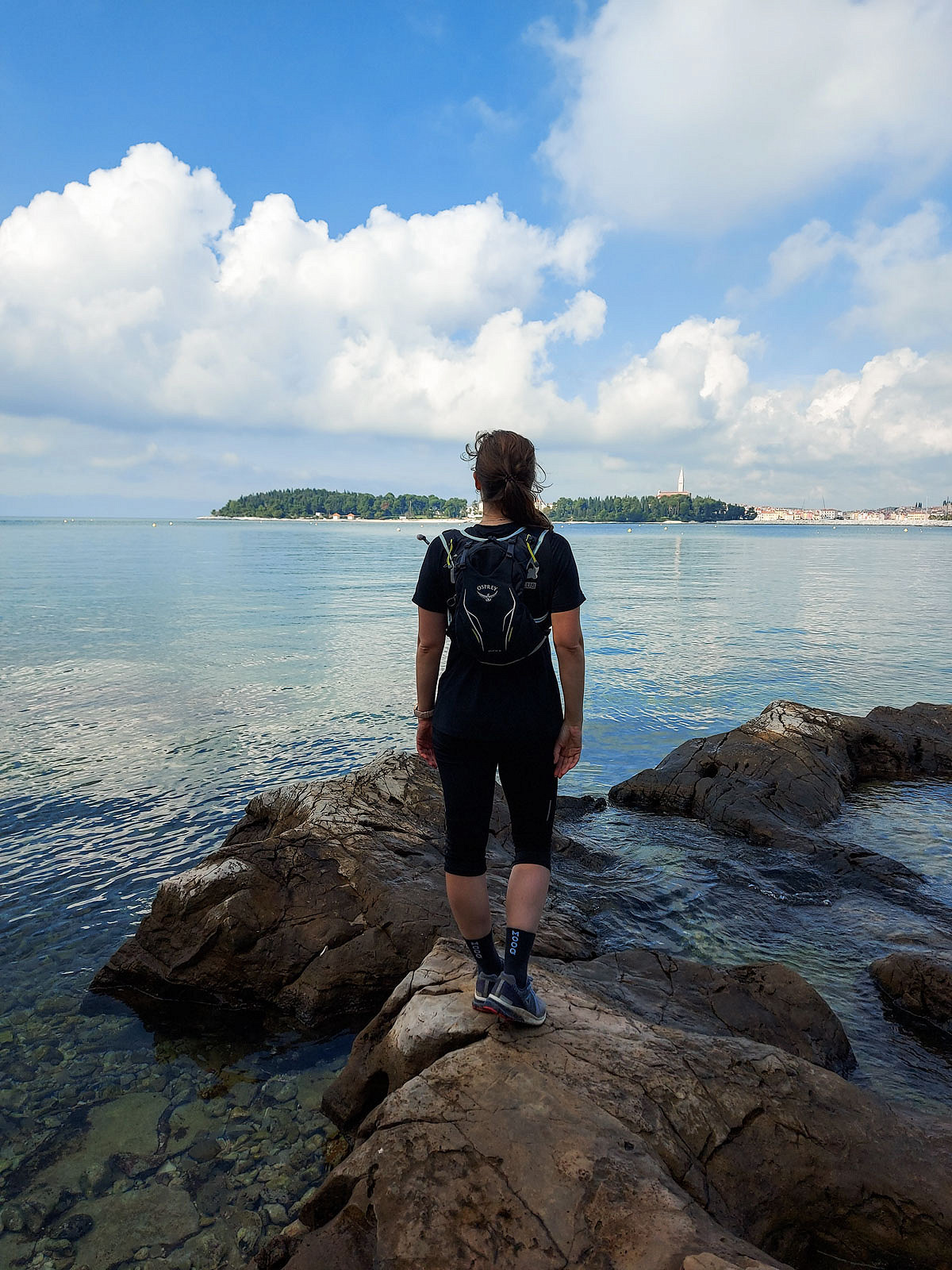 And the most important recommendations - where to stay and shop.
We stayed in a residential area of the town, we could see the sea from our balcony and the apartment had everything we needed. Also, Oliver and his wife are amazing hosts (with the cutest dog) and we even got to taste (and later buy for home) wine from a local wine shop Oliver recommended. It's been recently renovated and we had the best time, definitely check it out if you ever come here (also, super easy parking!). You'll find them on Airbnb on this link.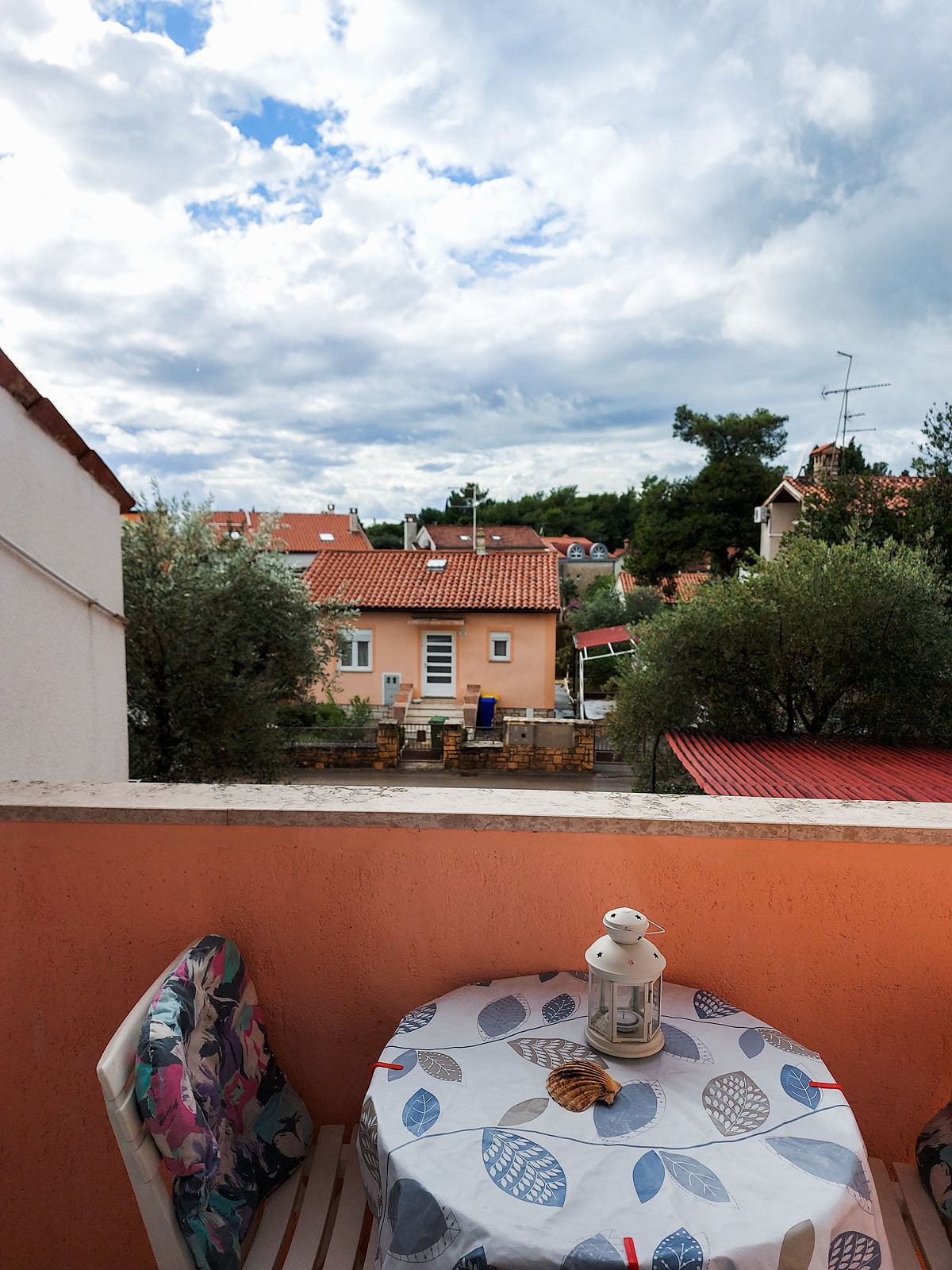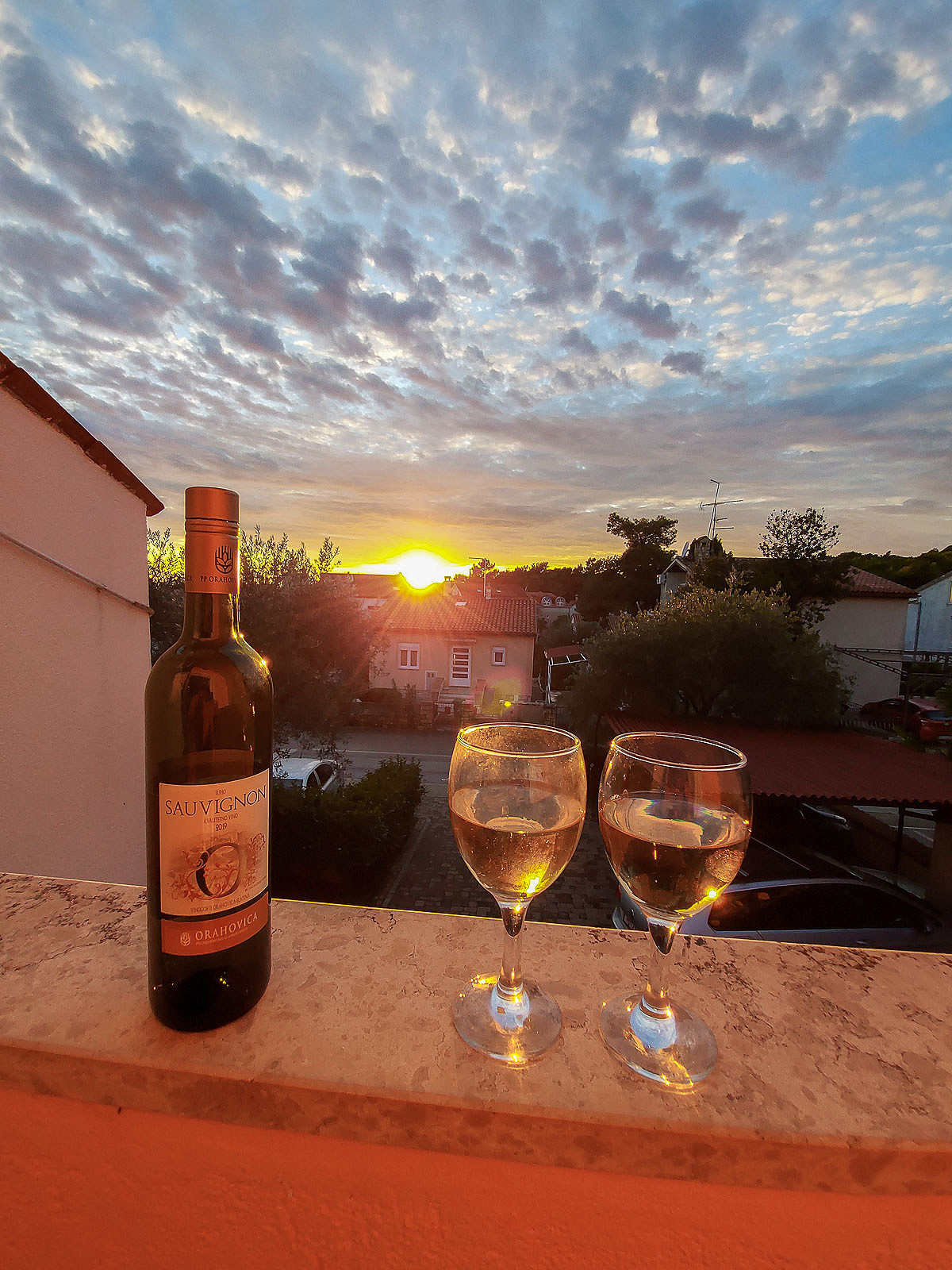 For shopping, we ended up going to either Discont Valata, a smaller shop by the town centre where we could leave the car parked and just go for a quick coffee.
When we needed to buy more things, we found the best is to drive to Plodine, a regular supermarket with free parking. However, there is a tiny Konzum near the Airbnb we chose. Also, since we rented an apartment with a kitchen, it wasn't necessary to go out for every meal which I highly recommend to save yourself some money and only go out to restaurants you're looking forward to visiting not just out of necessity.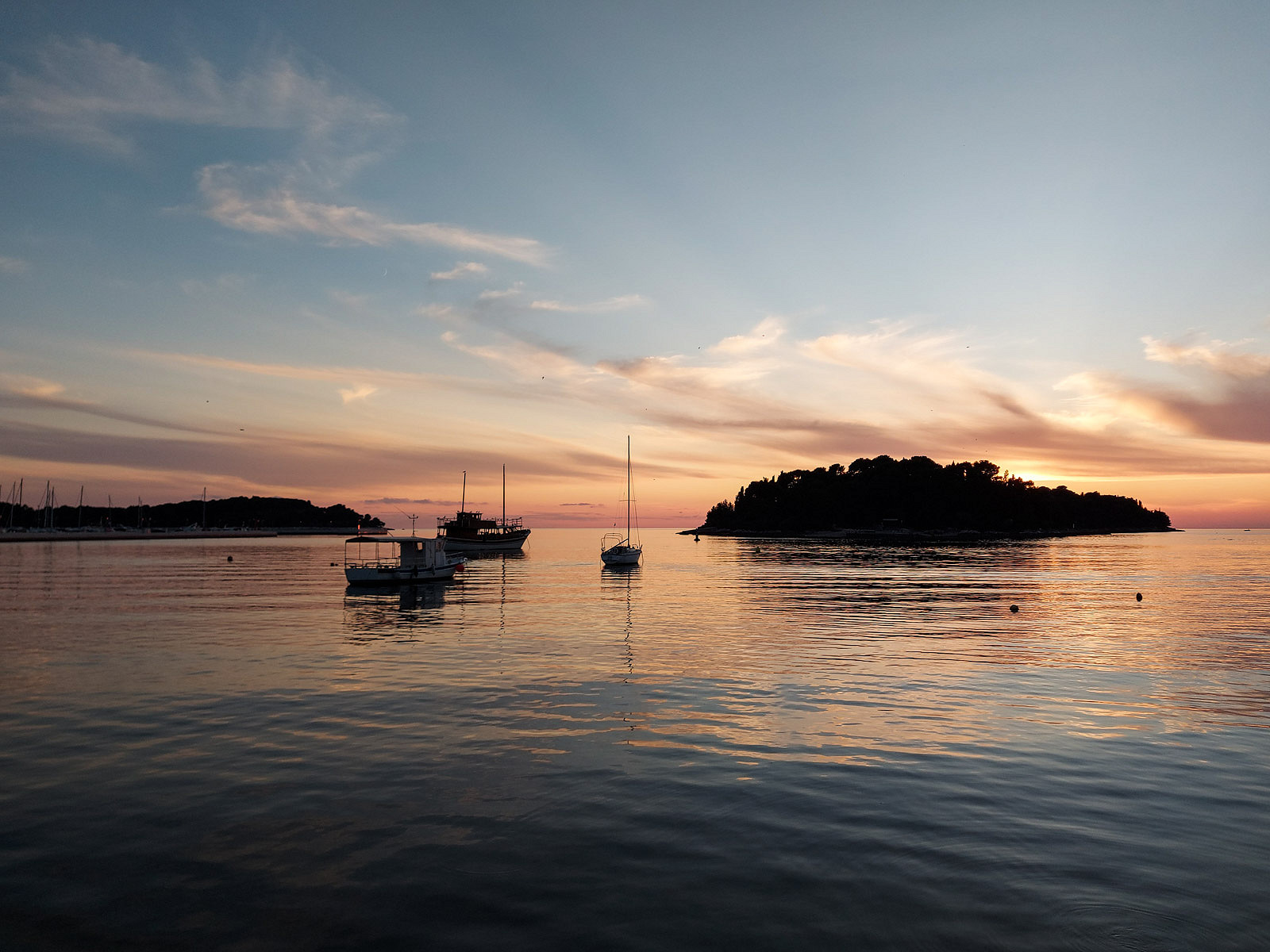 Overall we were very pleasantly surprised by Rovinj. We had a great time all week, it's a beautiful calm place to stay, it takes around the same time to get to most of the cities and towns we wanted to visit plus our hosts made us feel very very welcomed so if we ever come back to Istria, this is an obvious choice. If you decide to do the same, we wish you an amazing stay!

PIN IT FOR LATER