Phu Quoc is a small tropical paradise which belongs to Vietnam and so far it's not too popular with tourists. So we recommend you come here to enjoy beautiful nature, amazing beaches, and laid-back vibes before it gets discovered by all the travel agencies.

When looking for accommodation, check how far the nice beaches are. If you don't choose a hotel near a beach, it's best to rent a motorbike or a bike to reach the beaches and since the traffic is not too bad here, even beginners can drive around the island without issues. We spent two weeks exploring this island and here are our favorite beaches to look for :).
Sao Beach
Let's start with the most famous beach on the island with white sand and palm trees which looks more like a postcard than a real place. It's definitely worth visiting, the turquoise water is crystal clear and you will really feel like you've just arrived in a tropical paradise, however, due to its popularity, it can get a bit crowded.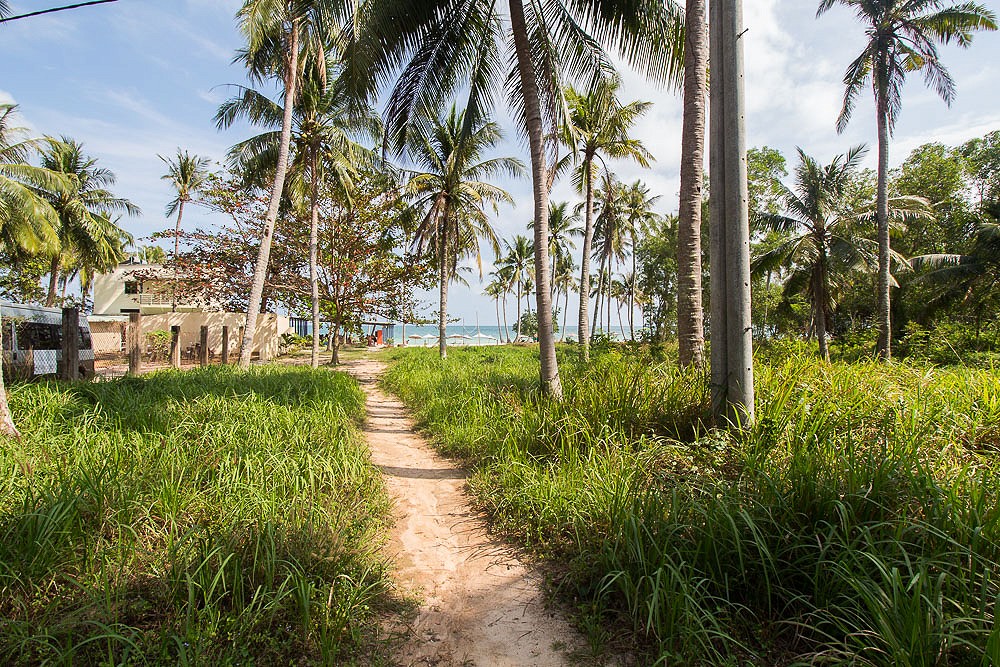 It's very easy to get to the beach, the closest parking lot belongs to a hotel but if you spend 150k dongs in their restaurant, you don't have to pay for parking.

The only issue, especially after a rainy day, is the trash. It's a problem that most beaches in Asia have to deal with and watching the trash getting to the coast from the water is not the most pleasant experience. Well, hopefully, the local people will realize that taking care of their surroundings is a way to keep the island beautiful for future generations.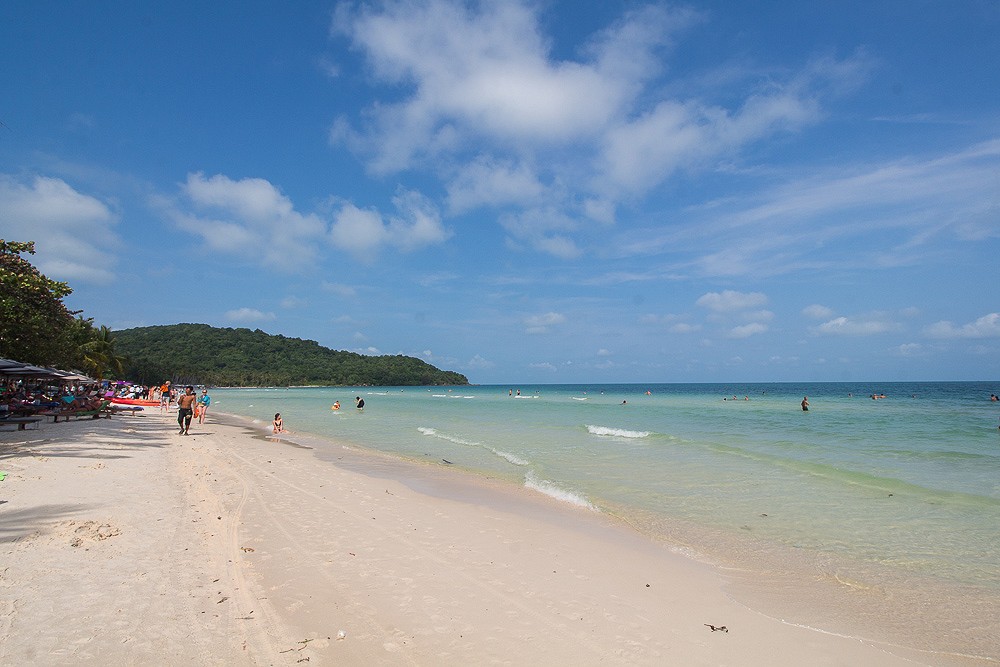 Khem Beach
A large part of this beautiful beach belongs to the JW Marriott hotel but it's possible to visit the hotel and the beach, all you have to do is buy a pass for one day at the reception. We really recommend visiting this hotel, not just because of the beach but because of the interiors and exteriors as well. The architecture of this hotel is absolutely stunning and deserves a blog post on its own so stay tuned :).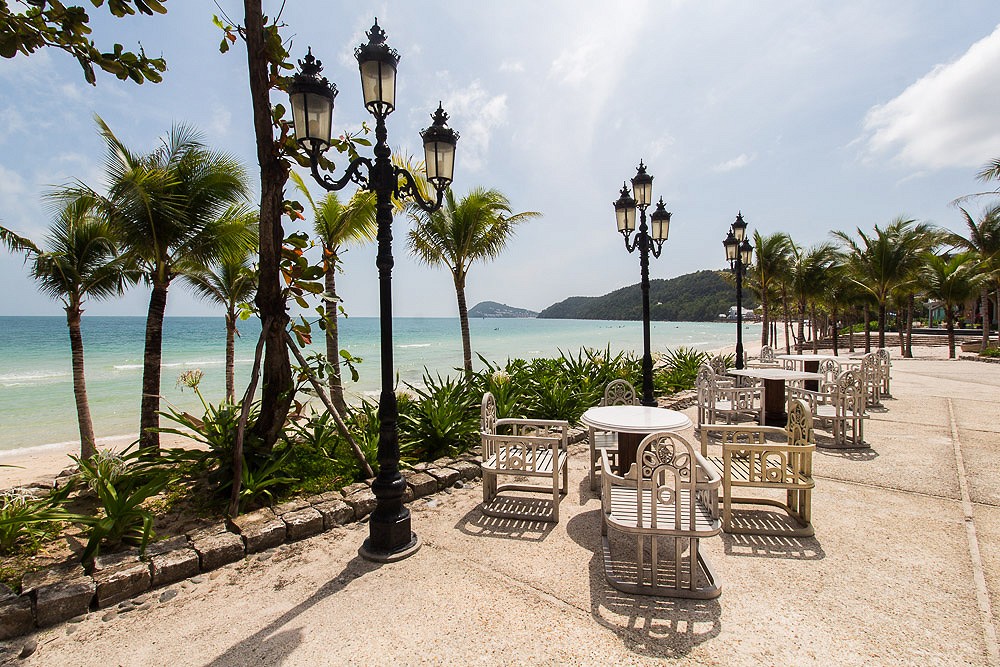 Long Beach
As the name would suggest, the beach stretches along the capital of the island, Duong Dong, and many hotels, restaurants, and bars have taken a part of the beach for themselves. If you just want to relax, this is really not the place but if you want to have a dinner or drinks on a beach, Long Beach has you covered. What surprised us the most was that the prices were comparable to the prices in town which means you pay almost the same amount of money but get an epic sunset on a beach to go with your dinner. If you decide to go for drinks, we can really recommend Rory's, it's an amazing beach bar with great vibes.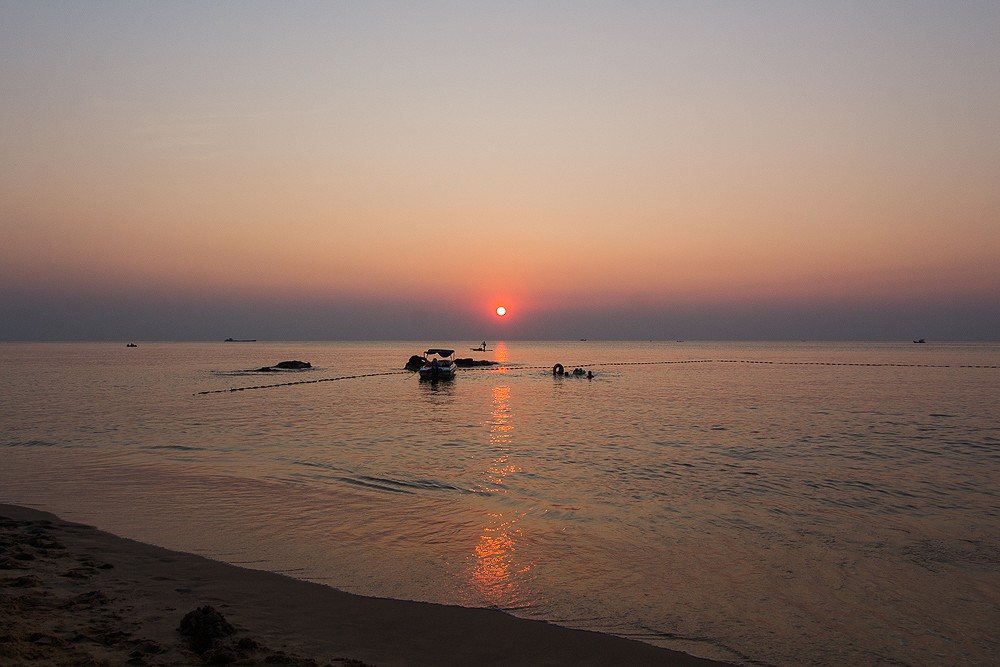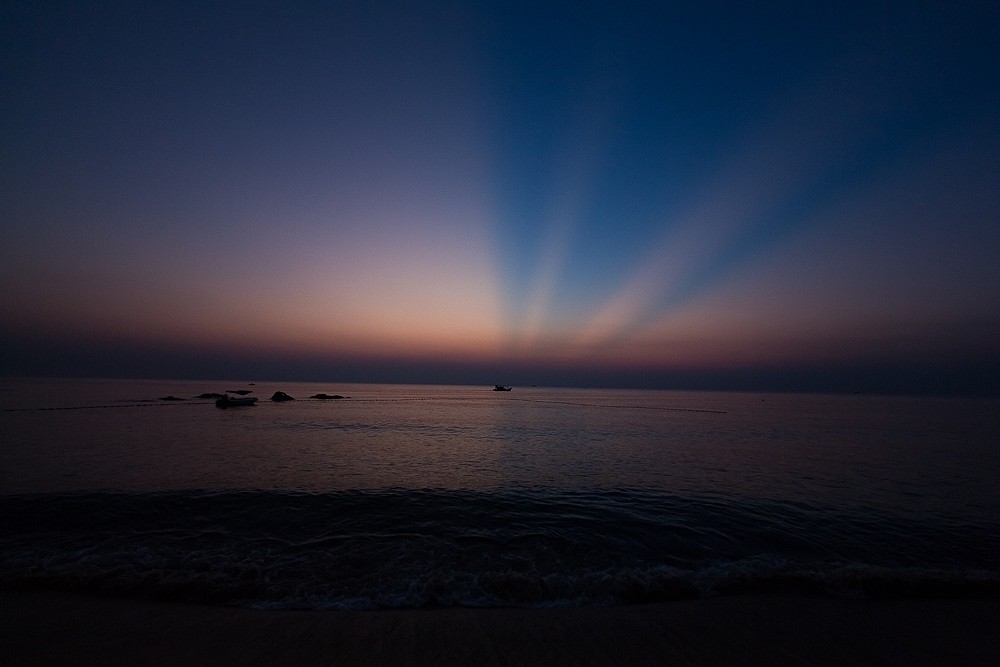 Cua Can Beach
If you decide to explore the northern part of the island, Cua Can Beach is a good place to stop. A part of it belongs to the Chez Carole Resort but they're very welcoming even if you don't have a room there. It's even possible to rent a sunbed by a pool for a day but I'd say it's not really necessary since there's the ocean just a few steps away.

Ong Lang Beach
This was by far our favourite beach. Compared to Sao or Khem beach, the sand is not white but the water is very calm without any trash. There are two beach bars, sunbeds are for free (each bar has their own so we suggest you buy some drinks or food there but nobody will force you to do it) and you can see they really care about the beach. Plus it's never crowded and there are a toilet and a shower for you to use.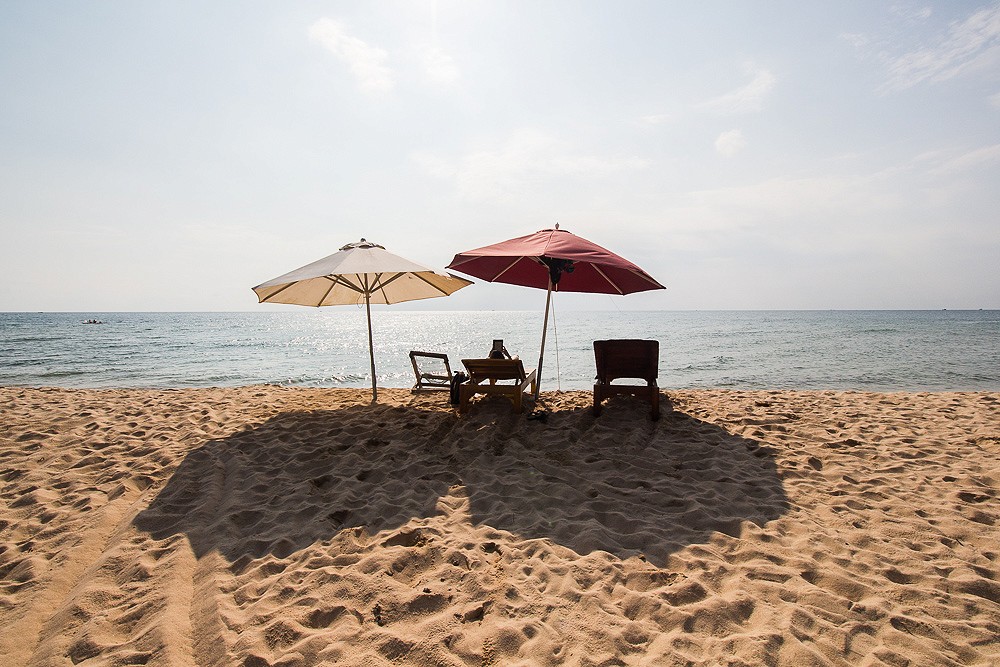 And just a quick bonus tip - between the two bars are a few sunbeds that are paid. We never really understood how that works but if you get there and some guy wants money for a sunbed, just keep going further away, at some point you'll get to the sunbeds owned by a bar and those are free to use :).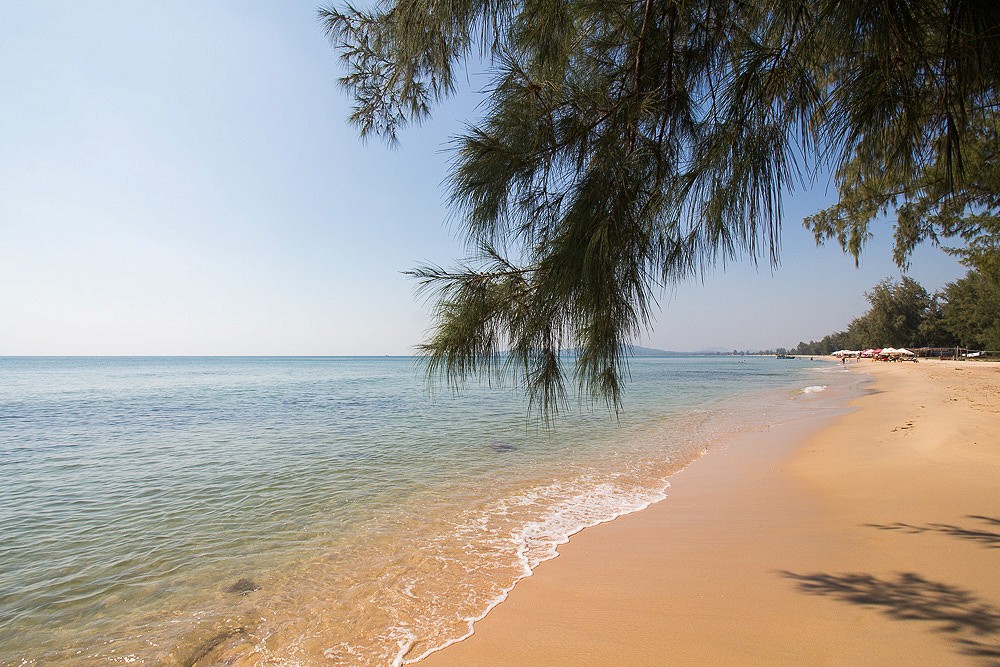 Mango Bay
Technically, Mango Bay is a part of Ong Lang Beach but they're separated by some rocks and you have to take a different route to get to Mango Bay. A part of it belongs to a hotel but if you go 30-50 meters away from the resort, you can have a part of the beach just to yourself. The only disadvantage is you can't just go to a beach bar but there's a nice restaurant opened for everyone so if we highly recommend you come back for dinner. The sunsets are beautiful here :).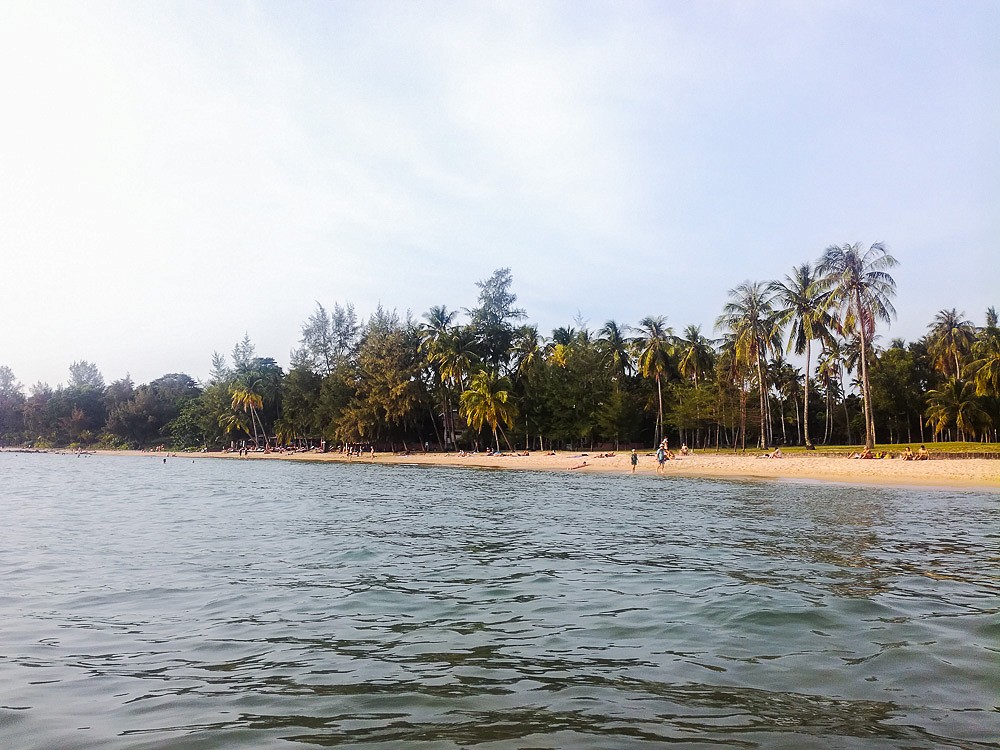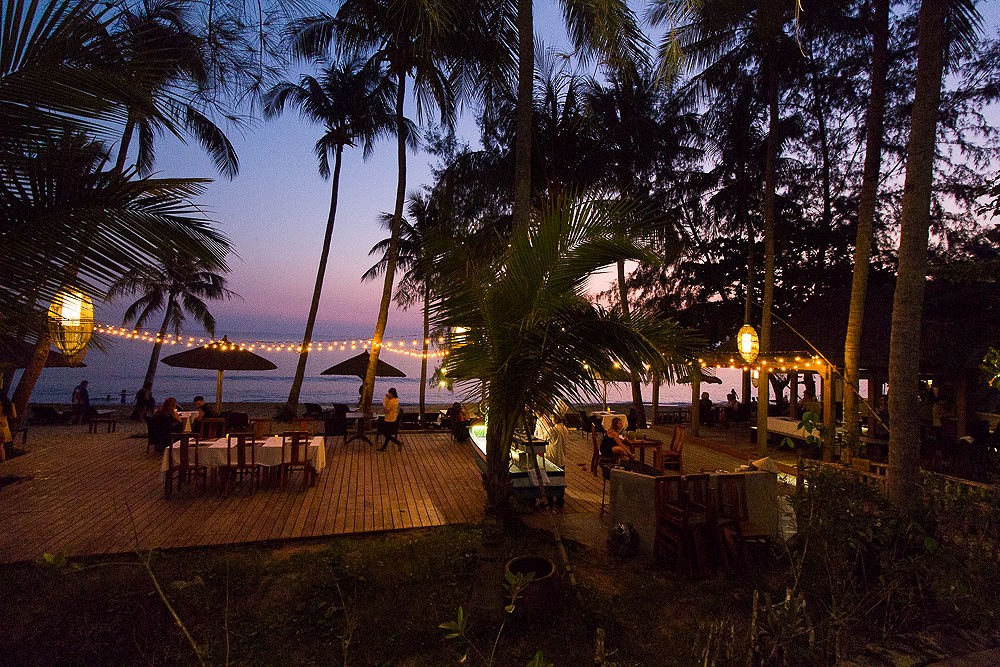 And one last advice - don't get discouraged if the road that's supposed to lead to a beach turns into a dusty one. Phu Quoc is just starting to get discovered by travelers and it takes time to build everything to serve the demand. Take Ong Lang, for example, the road is dusty, very uneven and sometimes you share it with a cow, but there's a beautiful beach at the end.

There are many more beaches on the island and I'm sure you can find one where you'll be alone so just take a bike and get exploring. And if you've been to Phu Quoc, let me know which beach you liked the most :).
PIN IT FOR LATER