Yosemite Valley was our first stop after we landed in San Francisco. How to plan one day in the park, what to see and what we wish we knew before we arrived?

Where to stay?
Since the price for accommodation is higher with every kilometre you are closer to the park (or anything that might be worth seeing for that matter), we booked our accommodation quite far, in Heritage Inn Sonora. It's 220 kilometres from San Francisco which is about as far as we were able to drive after a long flight and it's about 1.5 hours to the entrance of the park and the ride is quite nice, with some beautiful views. The accommodation is okay, definitely fine for one night, but don't get too excited about the breakfast option that is included in the price, it's basically just a piece of toast with butter and not very good coffee so I just wouldn't focus on it as a plus of the Inn.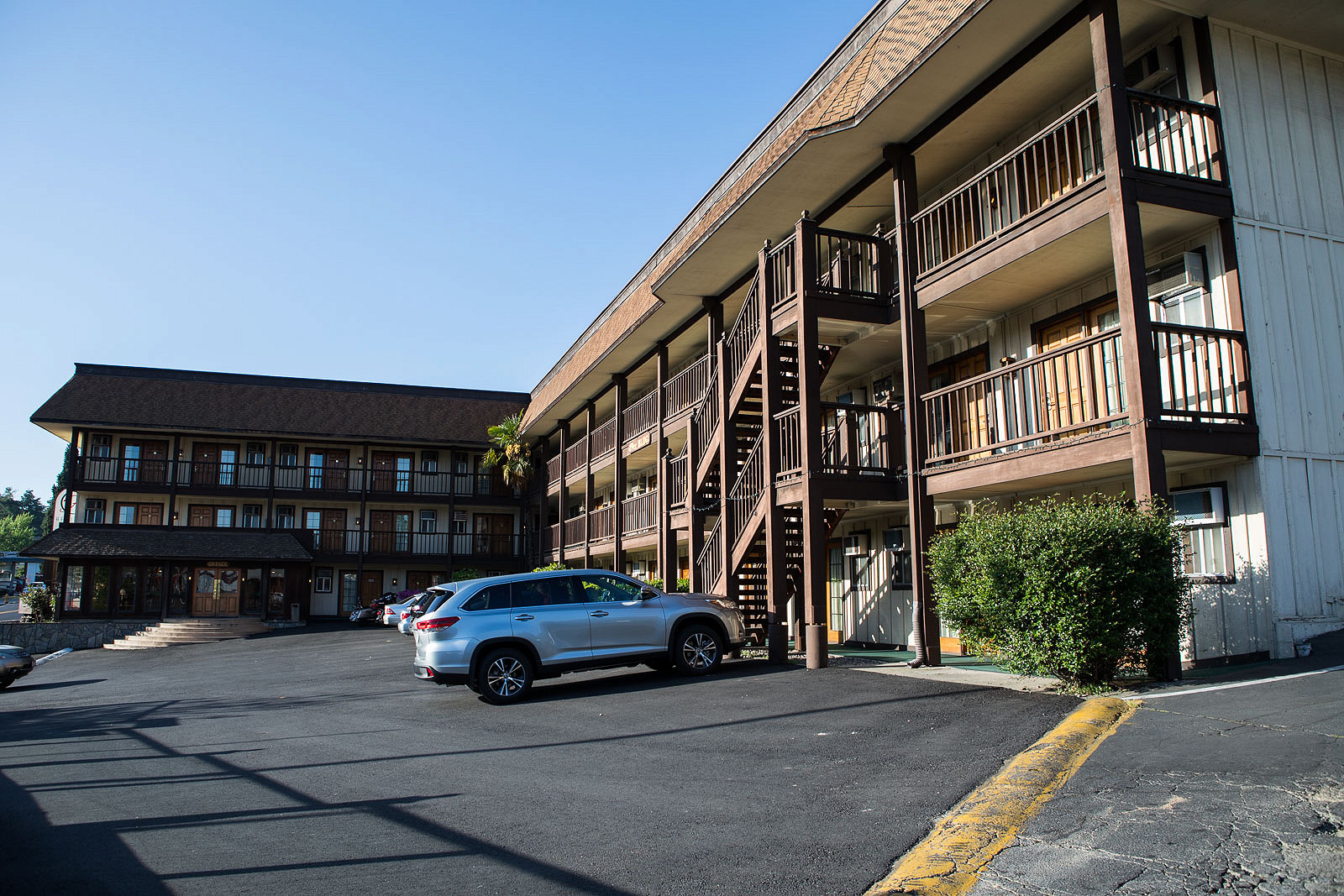 How much is the entry fee?
Entry fee to one park is between 30 and 35 dollars so the best option is Annual Pass. Get one in the first park you'll visit, if you're planning on visiting more than 3 parks it's definitely worth it. A new one is 80 dollars but try to ask around or online, the Pass is valid for a whole year so if your friends have been to the USA in the past months and bought one they will be more than happy to re-sell it to you. The Pass is valid for two drivers / two cars so you can buy it from anyone who has used one spot, the second one is for you and your car. Just sign it and you're all set.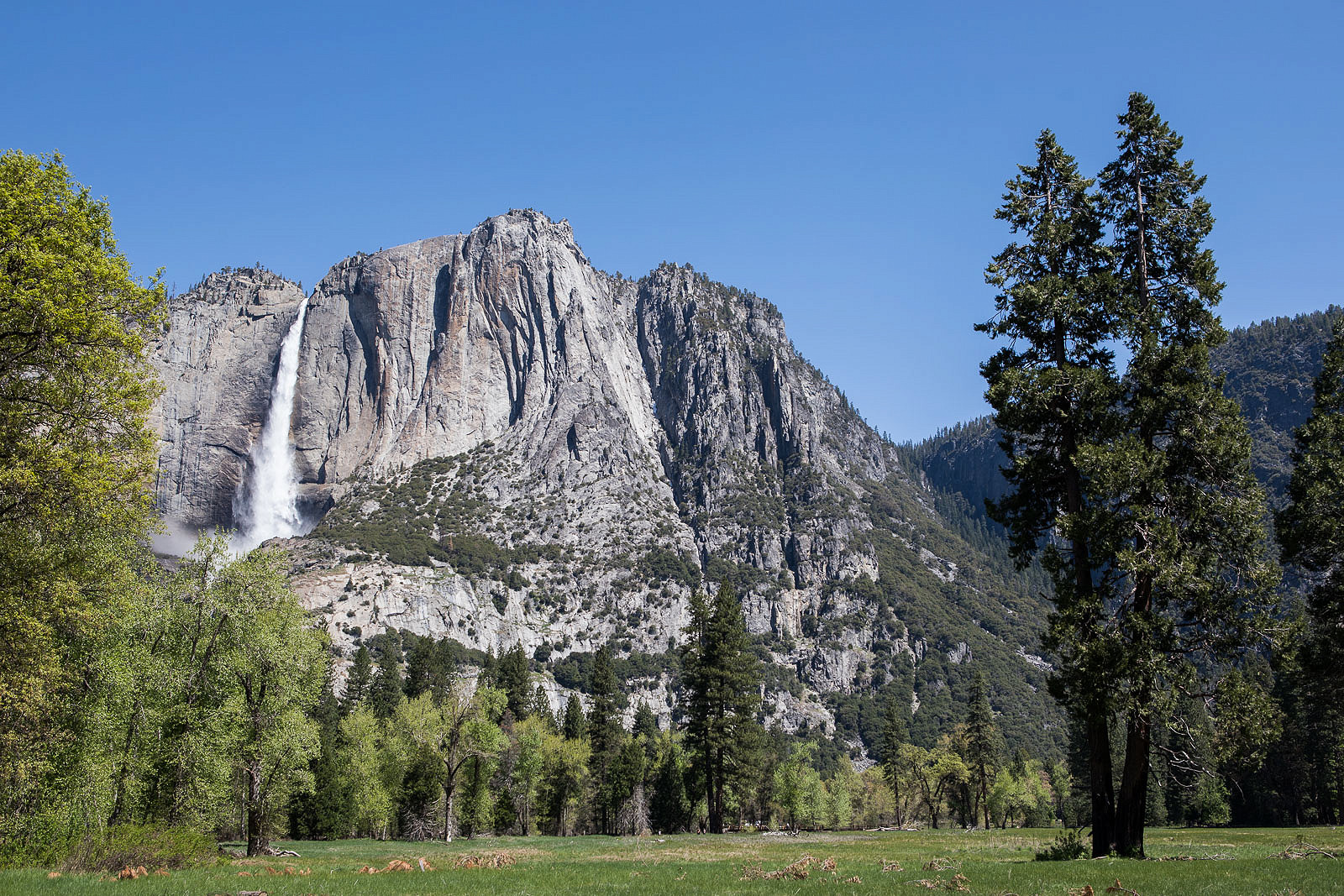 Where to park your car?
If there is a good view, there is a viewpoint so you will probably be able to park anywhere you would like to – by the river, the waterfall, the rock, ... A good option for exploring the valley is Visitor's Parking in Yosemite Village. A free shuttle bus leaves from here every half an hour and it will take you to 12 stops on its round trip. The second option, if you're planning to hike the Upper Yosemite Falls, is to park right next to the camp at the bottom of the hike but we chose the first option, simply because we weren't sure there will be a free parking space available in the afternoon.
When is the best time to arrive?
We arrived around 9 am, which was a good time at the beginning of May, you should aim to arrive sooner in the high season, the parking lots can get busy.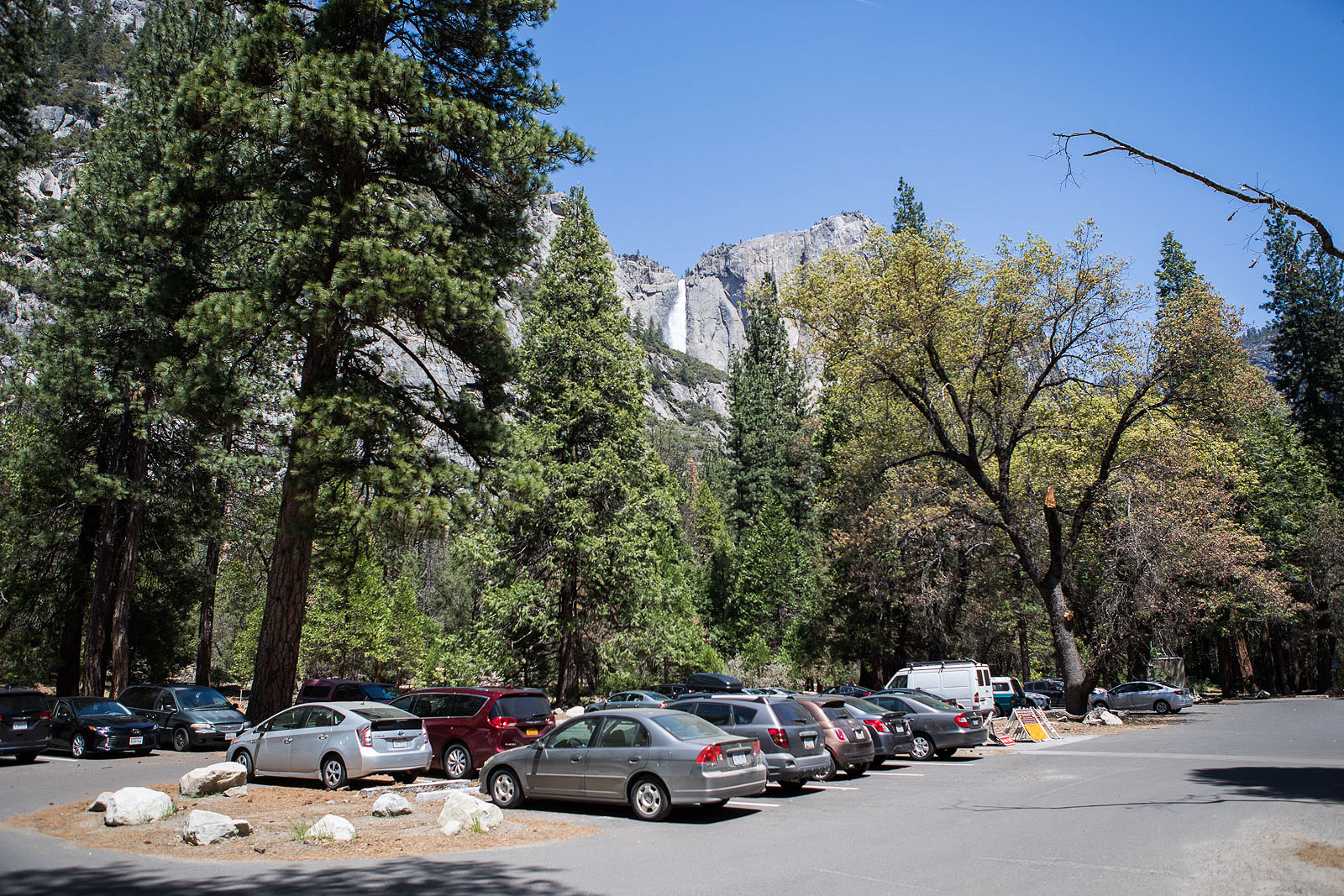 Where to eat?
This will be a short one since the only option to eat is in Yosemite Village in a small restaurant/shop where you can order a sandwich, a pizza or a baguette and buy snacks for the hike.
What to see in one day in Yosemite National Park?
Bridalveil Fall: a beautiful waterfall which is a great first stop when you first enter the park. It really is true to its name and surrounds everyone who comes close with a mist (it might be more gentle during other months but in May we were soaked in about 5 minutes). It's just a short walk from the parking lot, enough to stretch your legs after a long car ride and be sure to turn right from the main road to a narrow path. After a minute or two, you get right under the waterfall. There's water everywhere so you'll have to dry your shoes, clothes and hair afterwards but it's definitely worth it.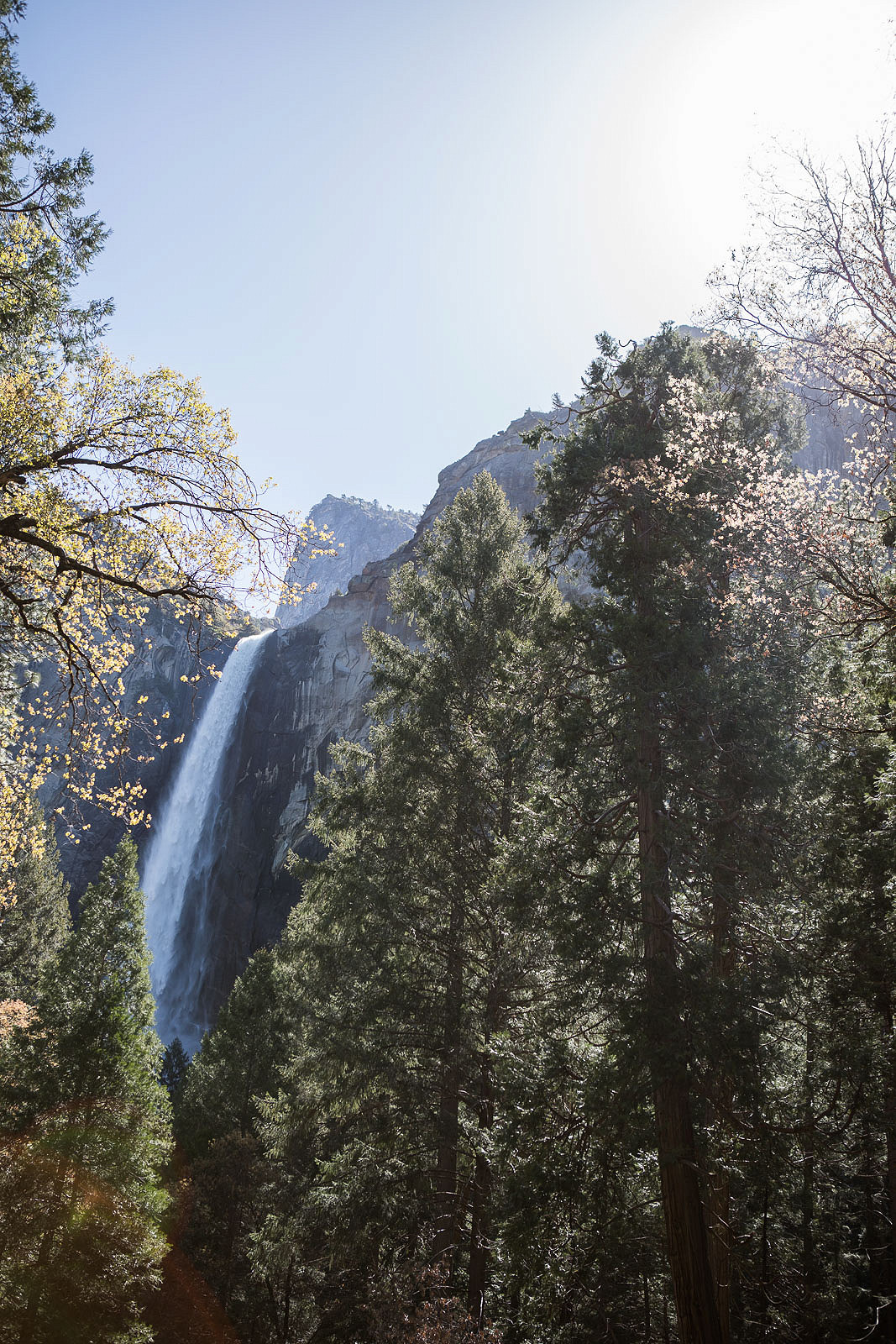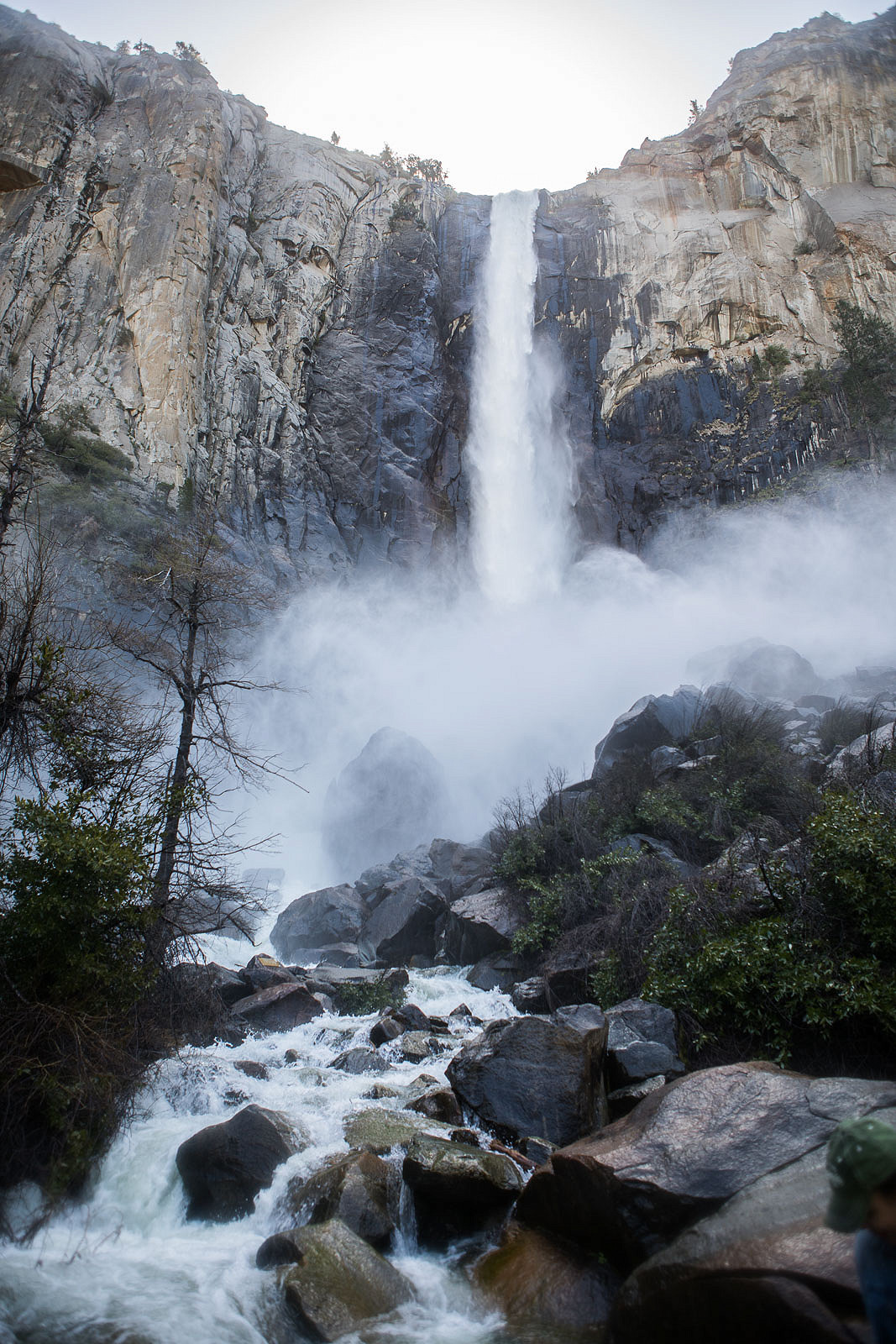 Tunnel View: Perhaps the most famous view of Yosemite Valley. Be patient, it might take a few minutes to find a free parking space but it's a 10 minute stop (not many people stay for longer) so the cars here change quite quickly.
If you arrive in the park from Fresno, Tunnel View literally opens up in front of you right after you exit the tunnel (hence the name). We got here from Sonora so after stopping at Bridalveil Fall we had to drive up a few kilometres and then drive back down to the valley.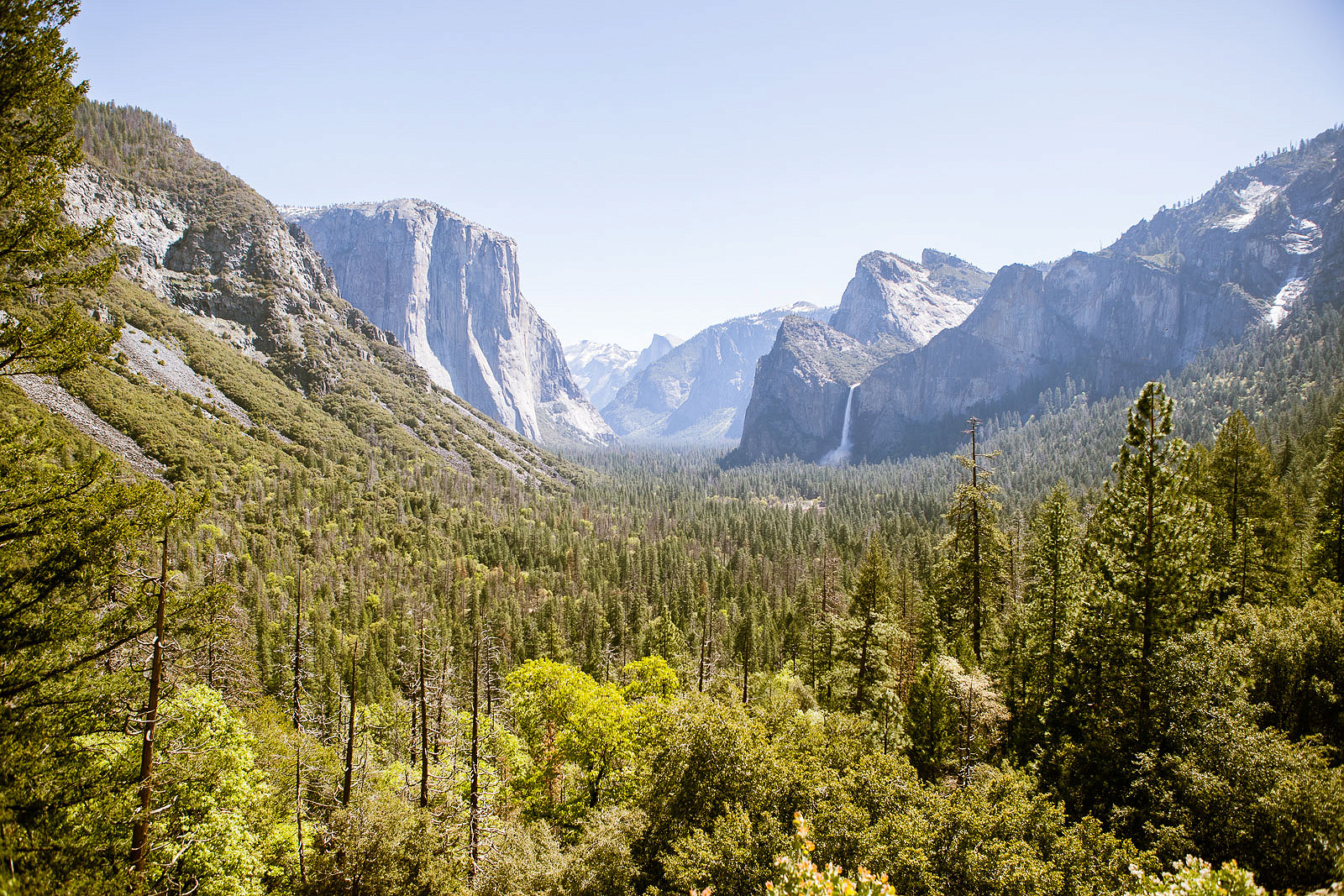 Glacier Point: Another well-known viewpoint, Glacier Point, is opened since June till September, which means in May we only got to see a sad "road closed" sign. However, if you get here during the main season, we only heard great things about it so don't forget to put it on your list.
Upper Yosemite Falls: It is a challenging but incredibly beautiful hike. It's important to have enough time for it, the signs say 5 - 6 hours and we would say it's pretty accurate. We were back at the bus stop where we started from in five hours. The paths are narrow, rocky and slippery in some parts so don't think about staying up above the waterfall until sunset, the way down could be dangerous. Anyway, since it's my favourite (and most challenging) hike ever, there is a whole other post about it you can read here.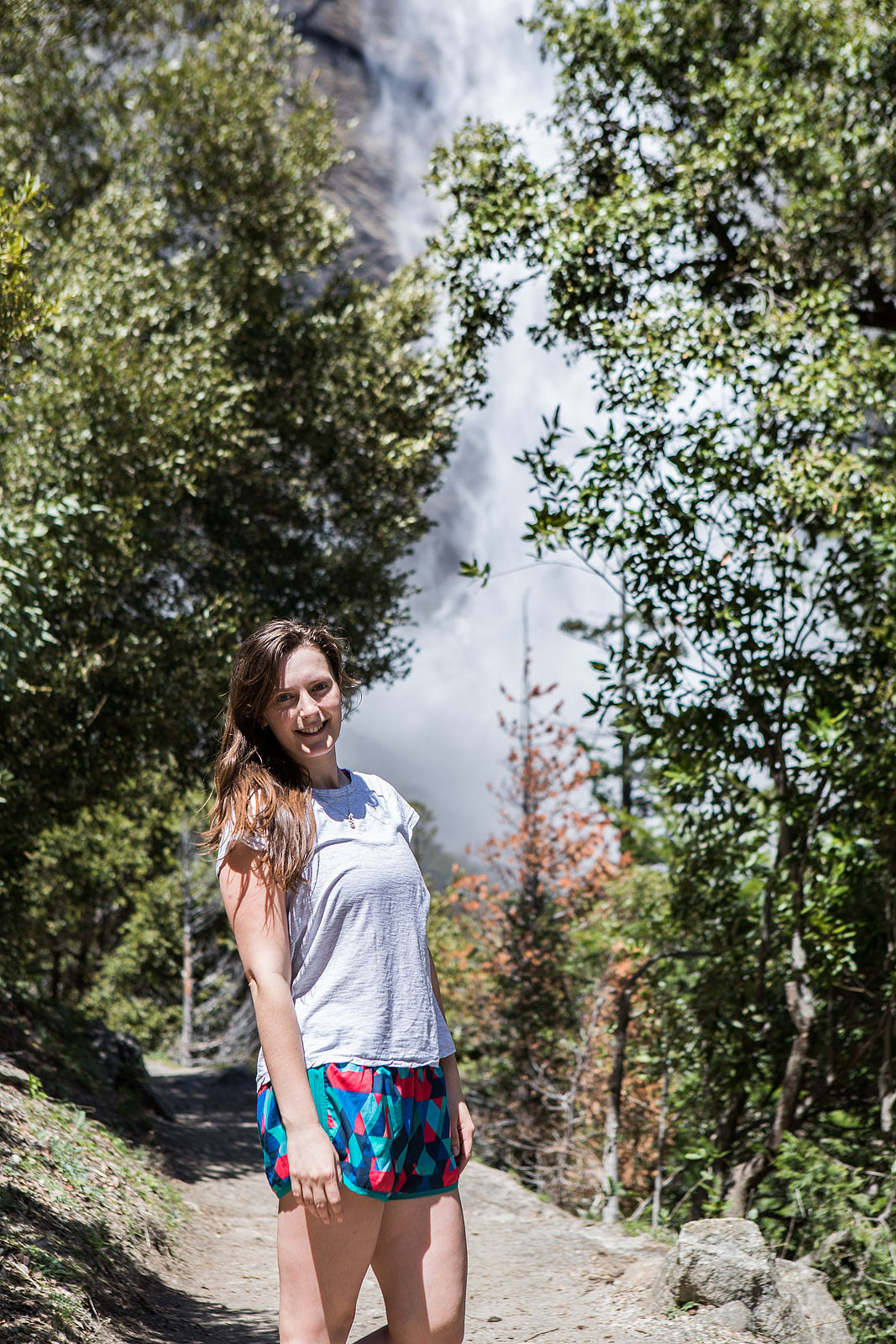 Lower Yosemite Falls: It's a short, easy walk to the lower part of the Yosemite Falls.
Tuolumne Meadows: If you have more energy after the Yosemite Falls hike, or if you're staying here for one extra day, go to Tuolumne Meadows. We were unfortunately short of time so we didn't go there but it's on our list if we ever get to visit this park again.