We woke up to a beautiful morning and found out that we actually parked at a spot with a very nice view the night before. By the way, we used the Free Camping app to find spots to park overnight and it was definitely useful (we found some amazing spots and some not-so-great and slightly scary places, so it's good to choose carefully). But looking for a place near Zion was quite easy if you want to stay here too for free and sleep in your car, there are a few turns to the right on the way from Laverkin to the park entrance. The roads are dusty and it's a slightly off-road experience but it's the best spot to stay in the area (which comes really handy in an area with exclusively overpriced accommodation).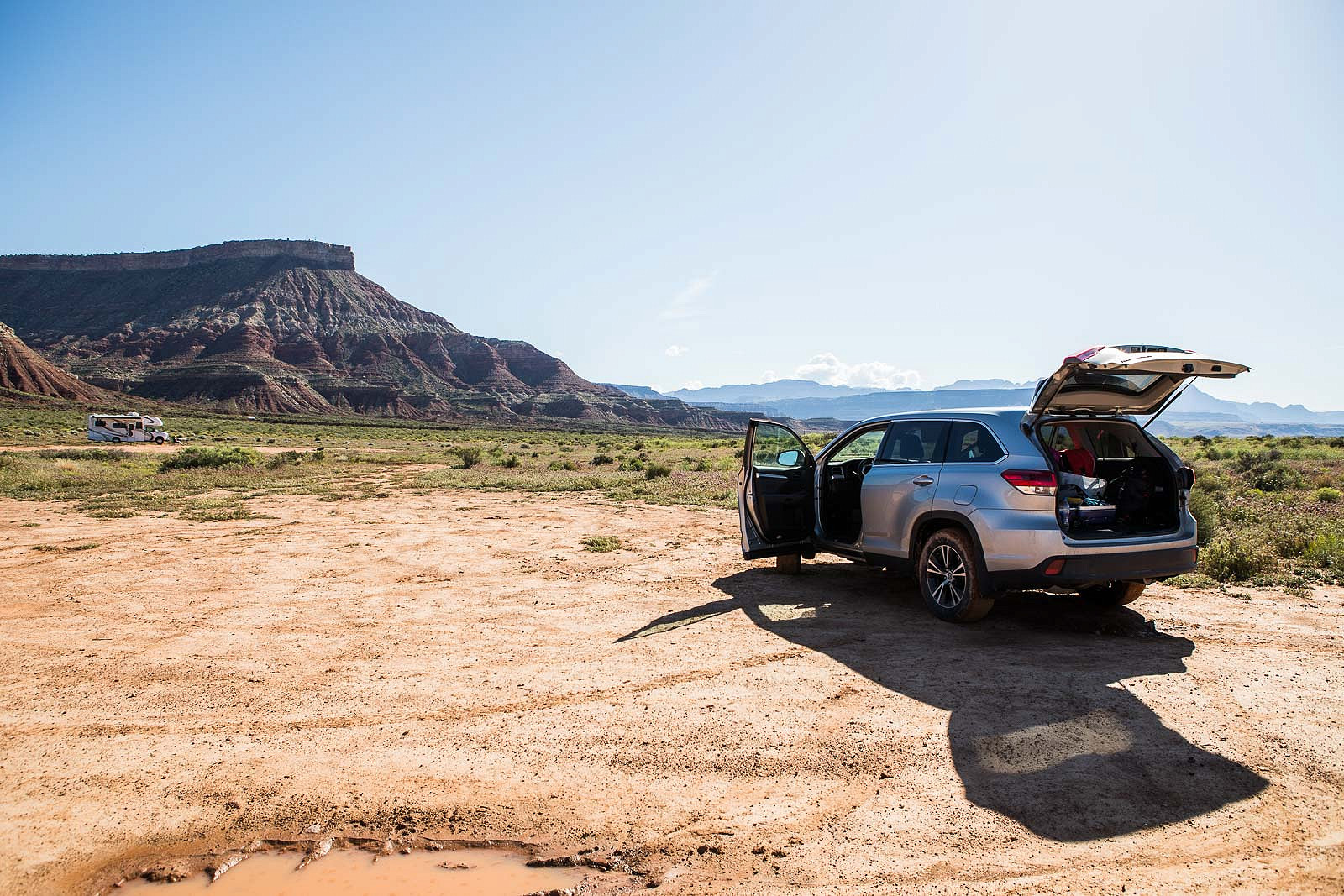 When we drove through the park the day before Zion already looked amazing and the views were very promising, it was once again something completely different than the parks we've been to before. We were very excited to put our shoes and backpack on and head towards Angels Landing.
Parking in the park is slightly complicated, there are only a few "official" parking spots and those are full immediately so most people park along the road. When we saw a spot that could work for us we didn't think twice and parked there. We got ready, let some deer cross the road and headed towards a bus stop.
There are free shuttle busses in the park that take you to different stops from where you can start your hikes, Angels Landing trail starts at The Grotto stop.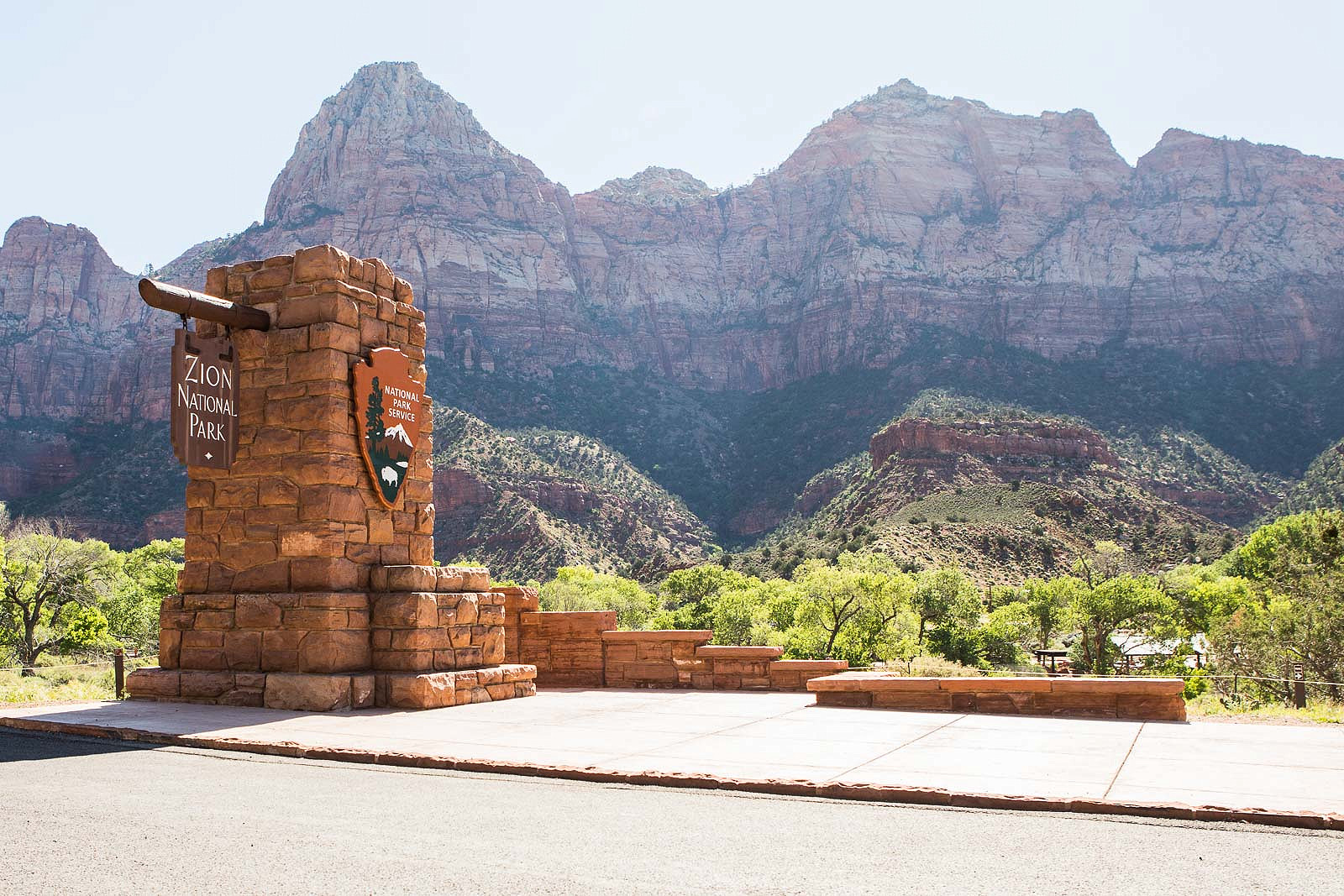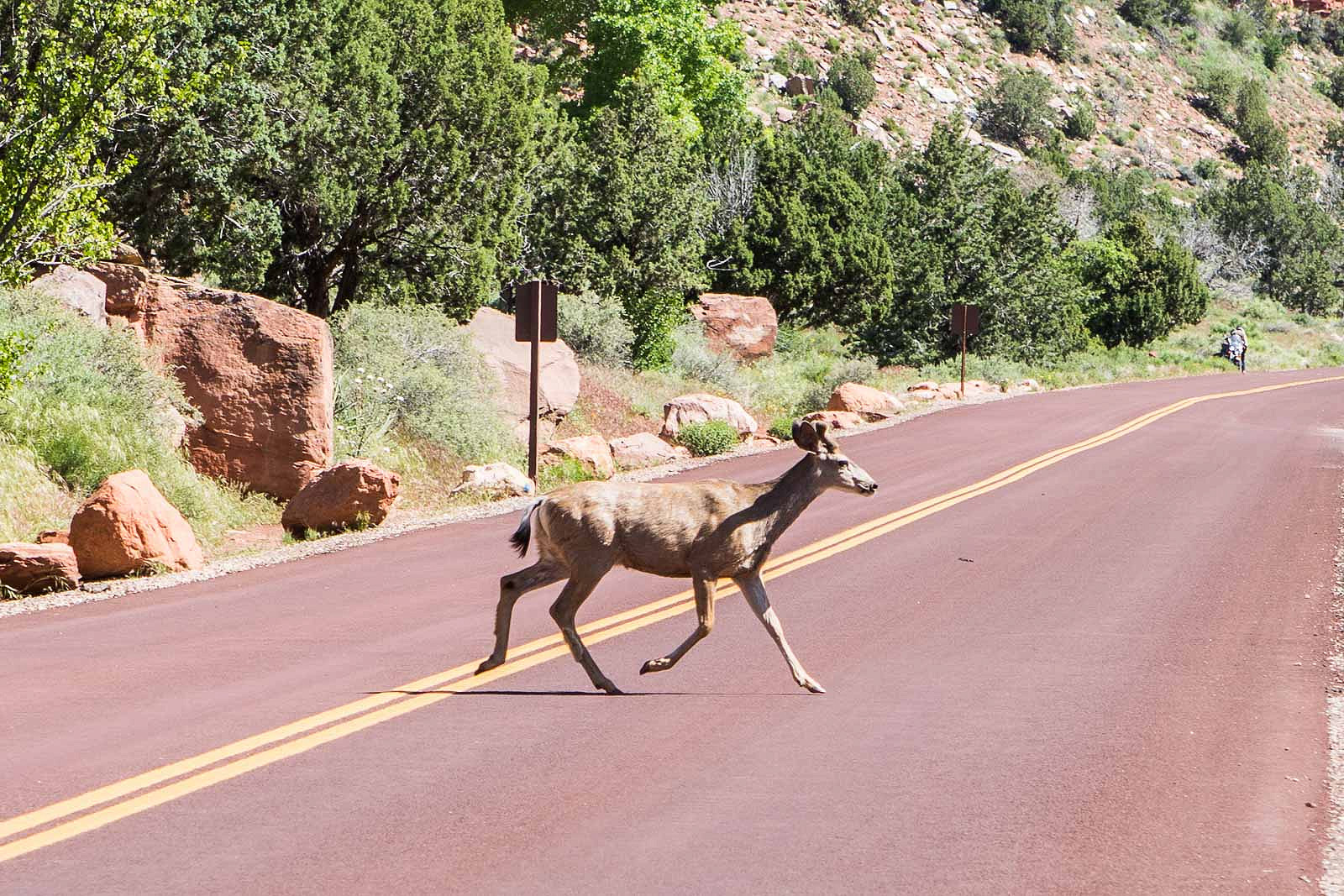 We were about to hike 453 meters up accompanied by incredibly prehistoric views (does this description make sense? I hope so.). It was almost my "I want to travel back in time to see the dinosaurs" dream come true, unfortunately, no dinosaurs showed up though.
The trail can be divided into two parts - the first one starts near the bus stop and Virgin River and ends with views of the valley, where we didn't stop for long to be honest because quite a few people decided to stop and snack there so it felt quite crowded.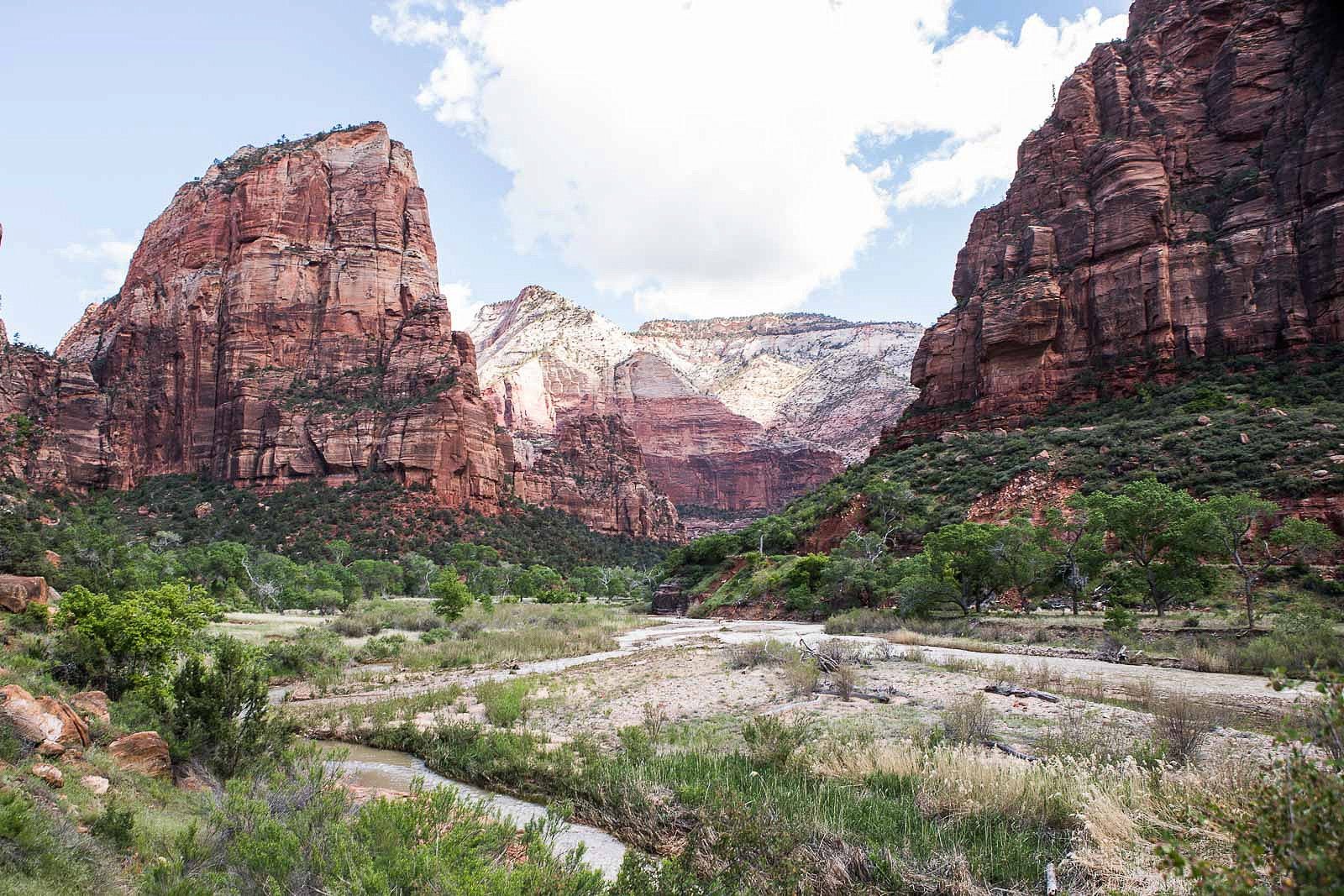 The second part of the trail starts with a part in the shadow which is quite nice after hiking in the sun, aptly named Refrigerator Canyon. This is the part to lower your heart rate before the biggest challenge of the hike, Walter's Wiggles (named after Walter Ruesch who helped build the trail). It is 21 switchbacks in a very steep hill you have to conquer before you get to Scout Lookout and the last rock, the top of Angels Landing.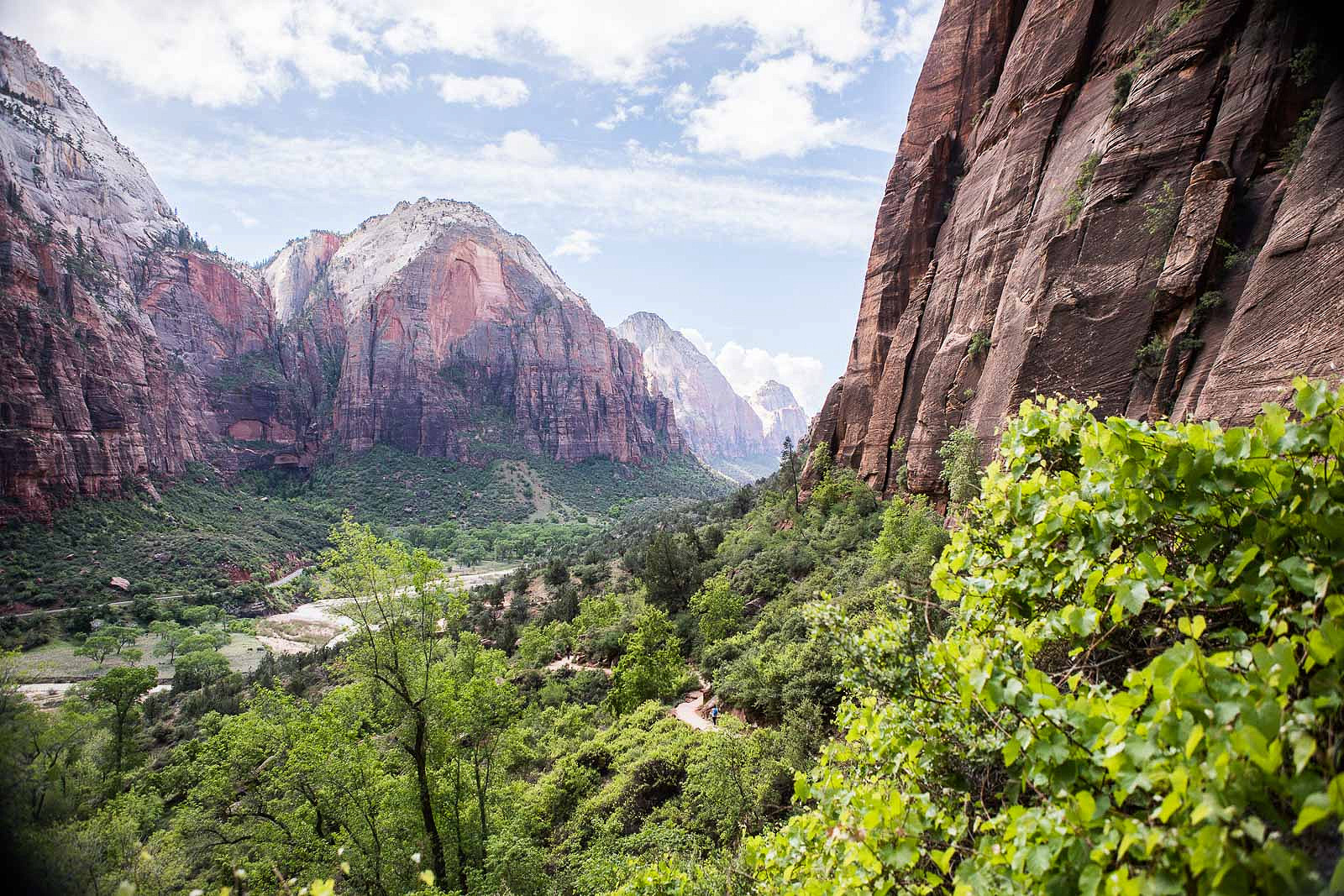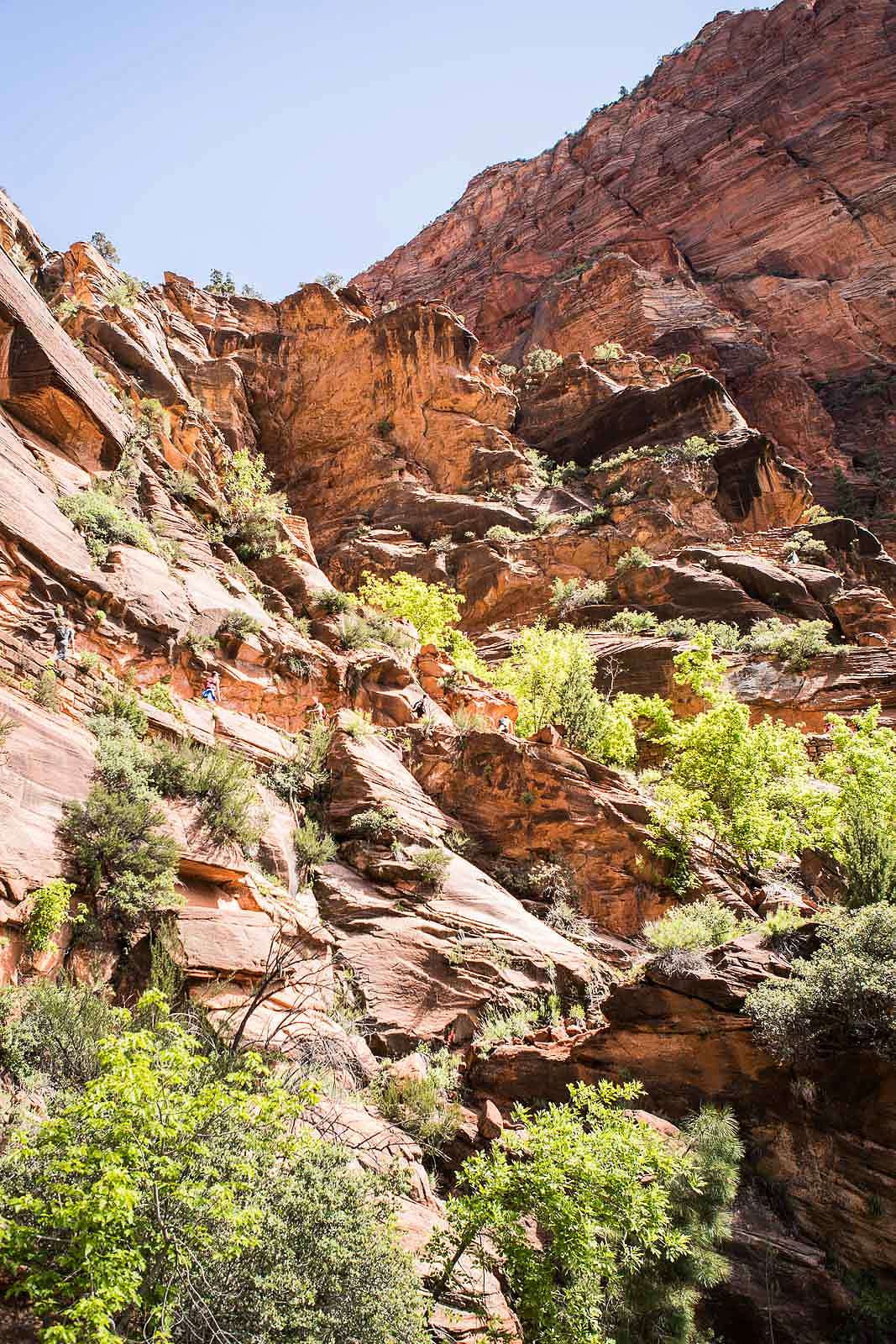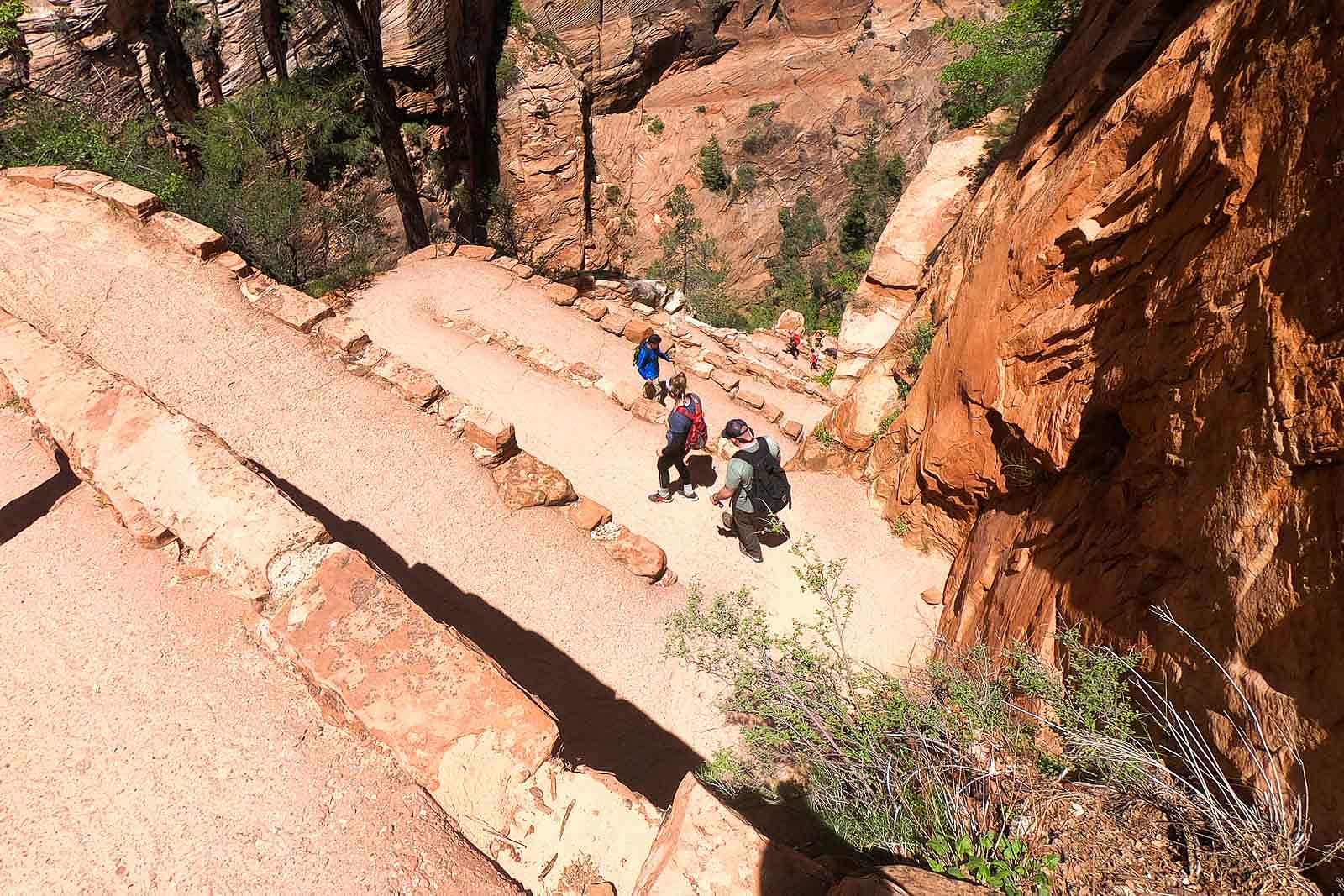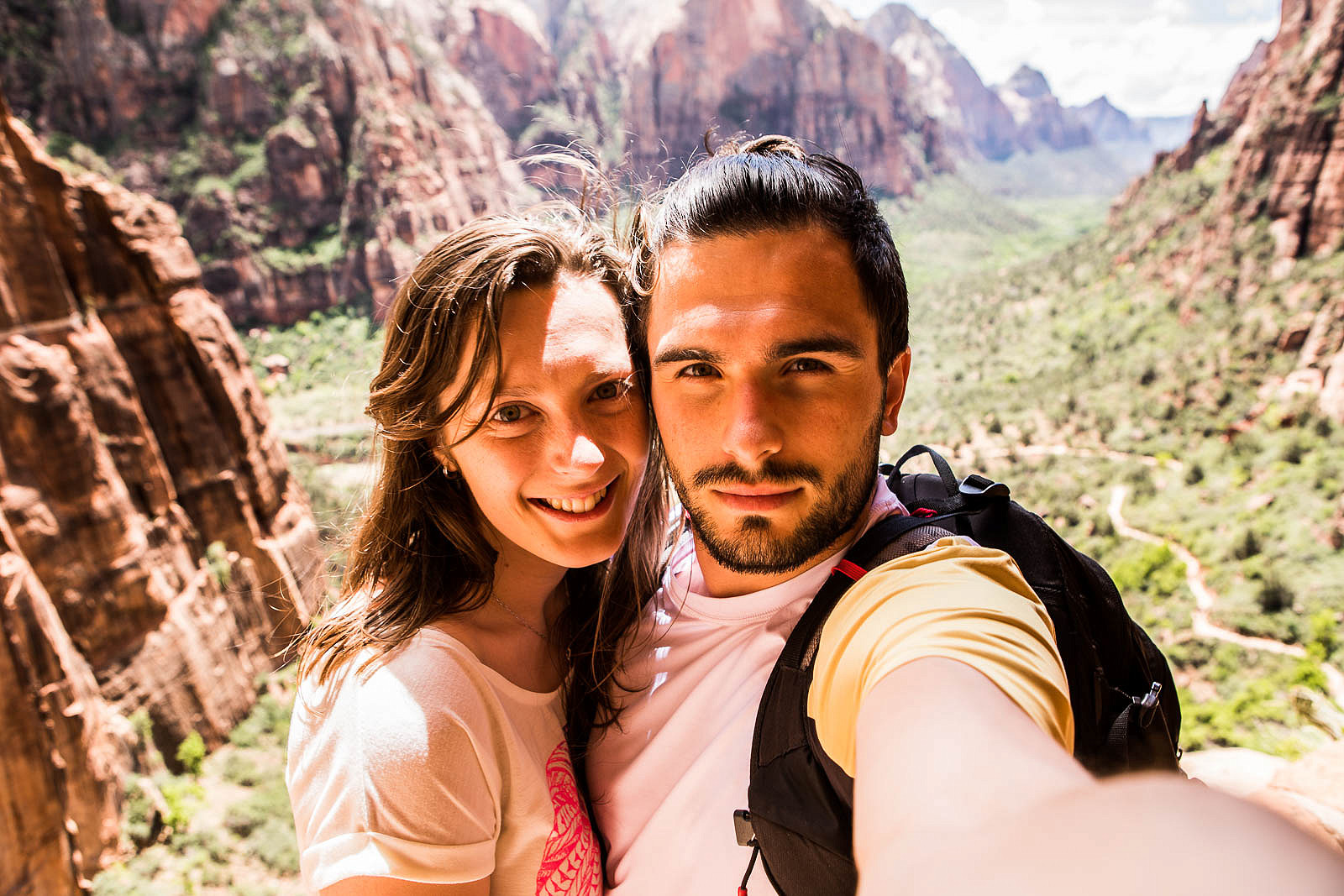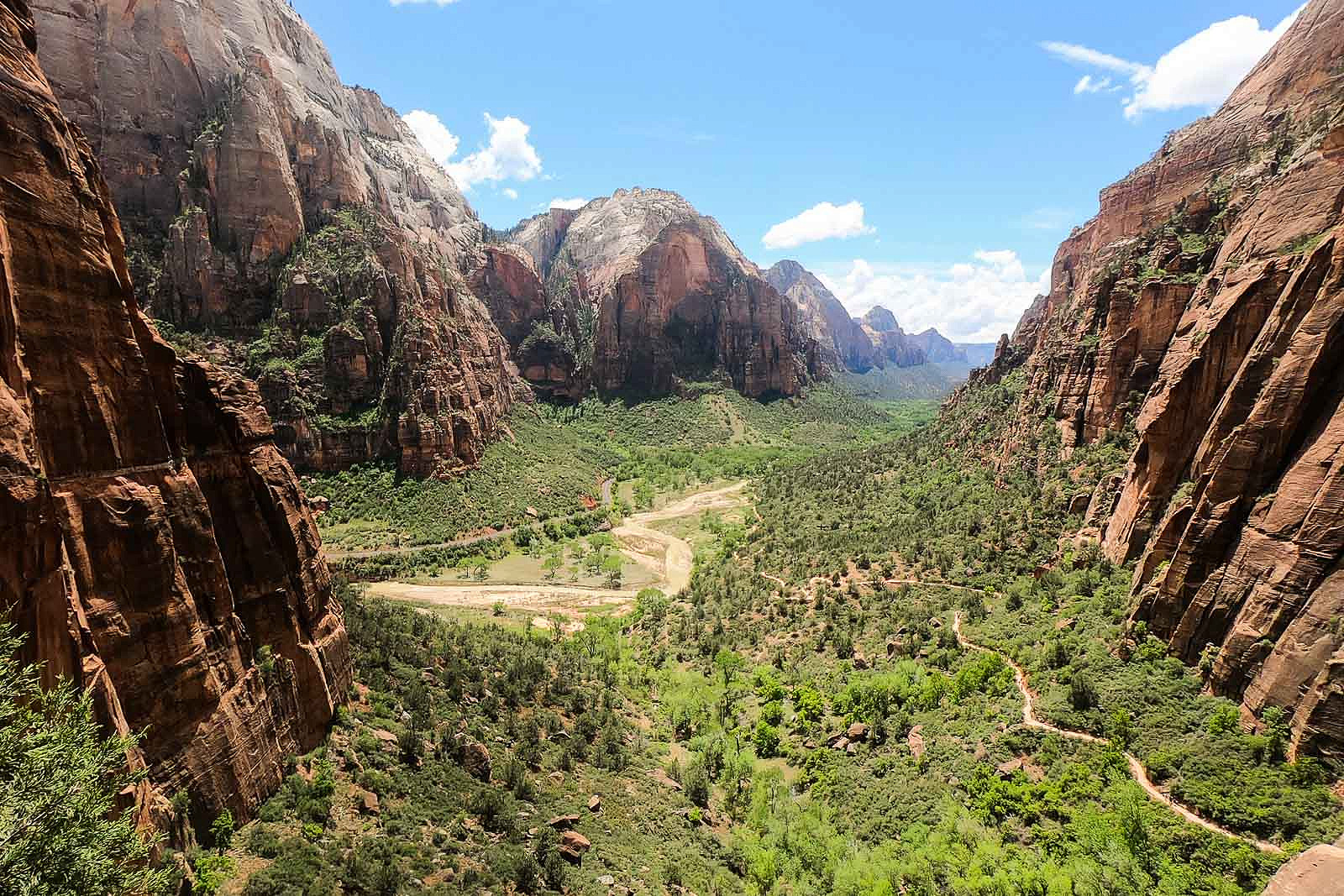 That was also the moment we decided to "not finish" the trail and change the course. Scout Lookout is quite large and there are many beautiful spots with incredible views that you don't have to share with tens of other people.
The issue was that on the way to Angels Landing people created a not very organised line, they were trying to get up without letting people walk down, some were just grabbing the chains at the very last minute before falling… although we started quite early in the morning and it wasn't high season, it was very crowded. So we just decided to walk a little further away.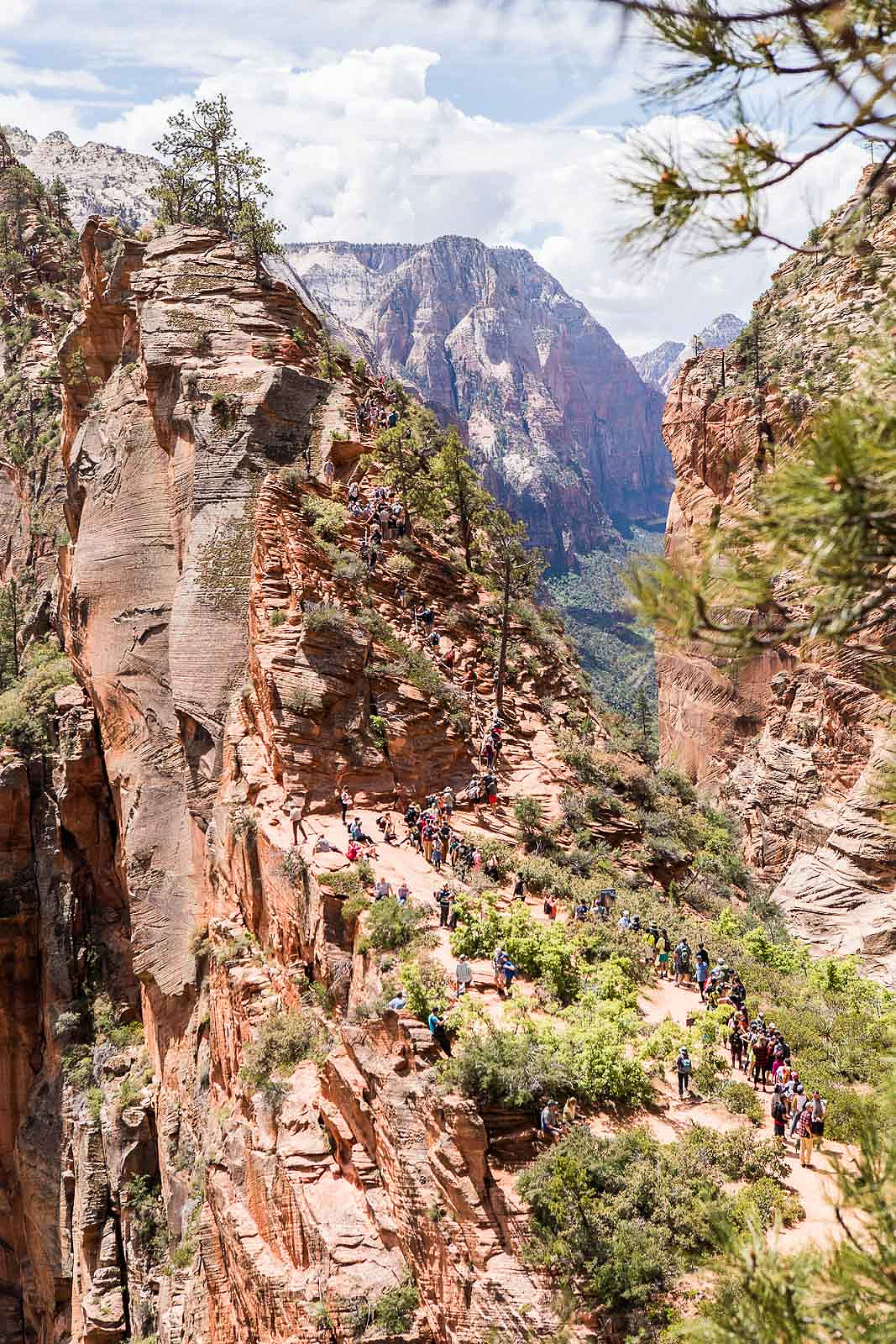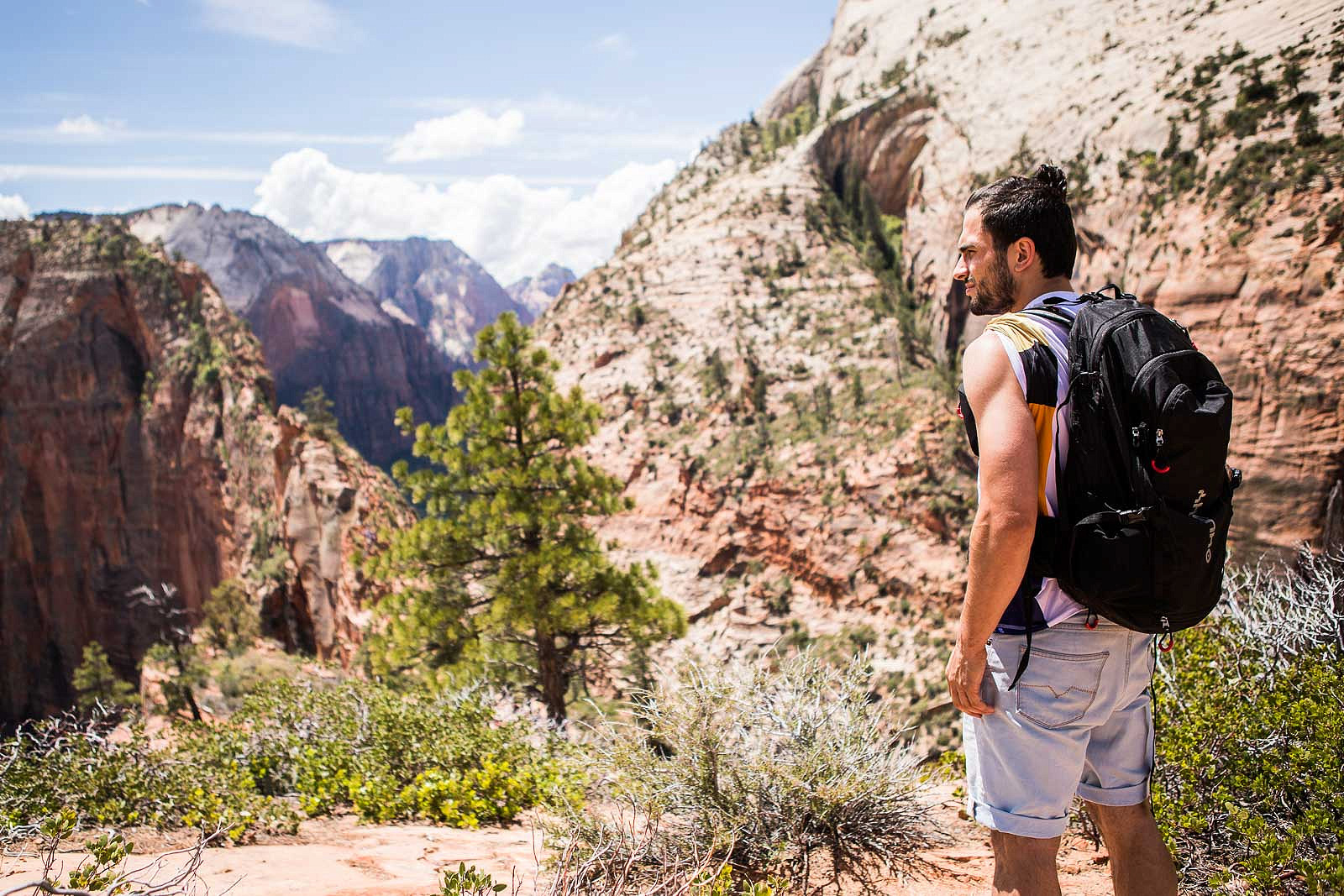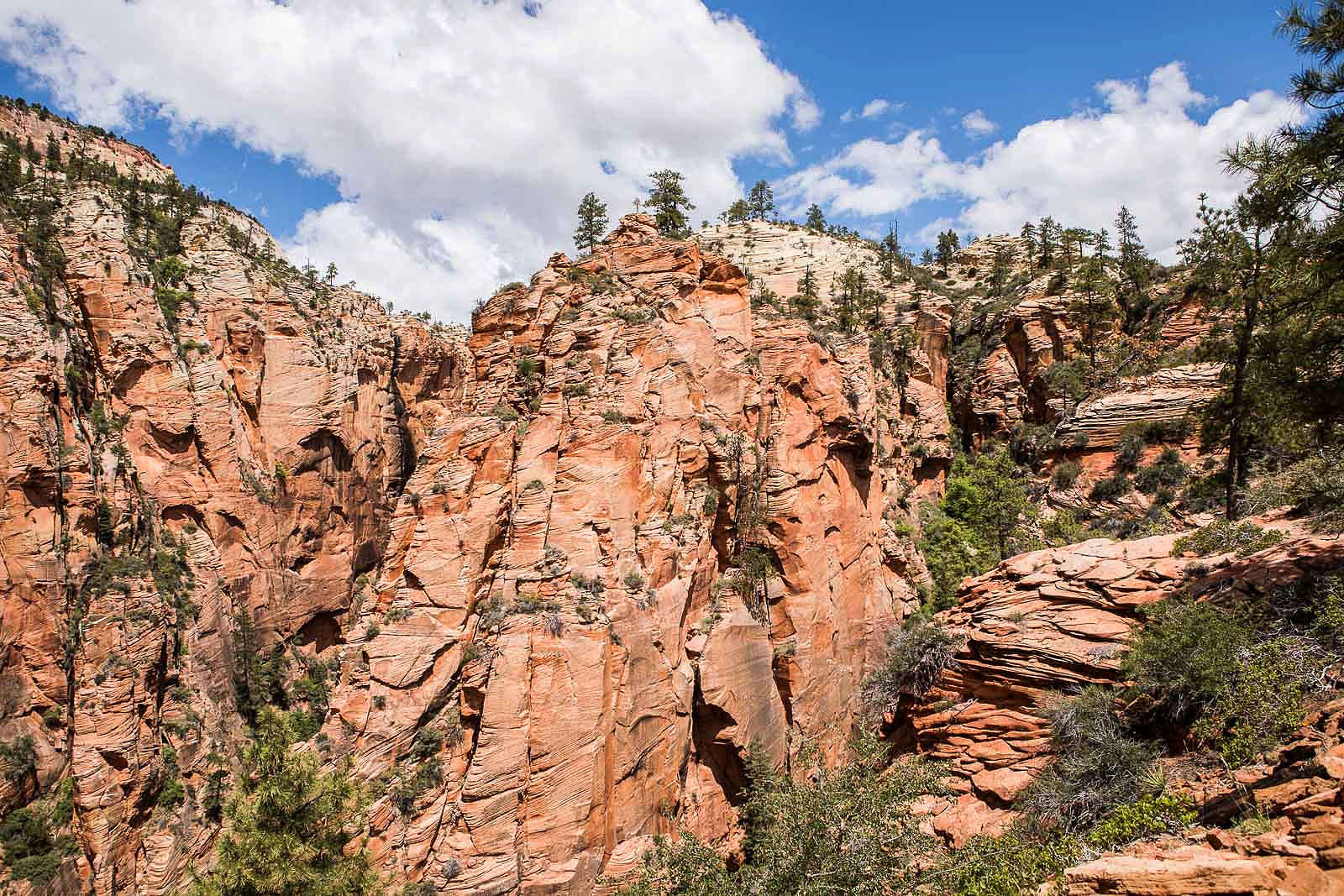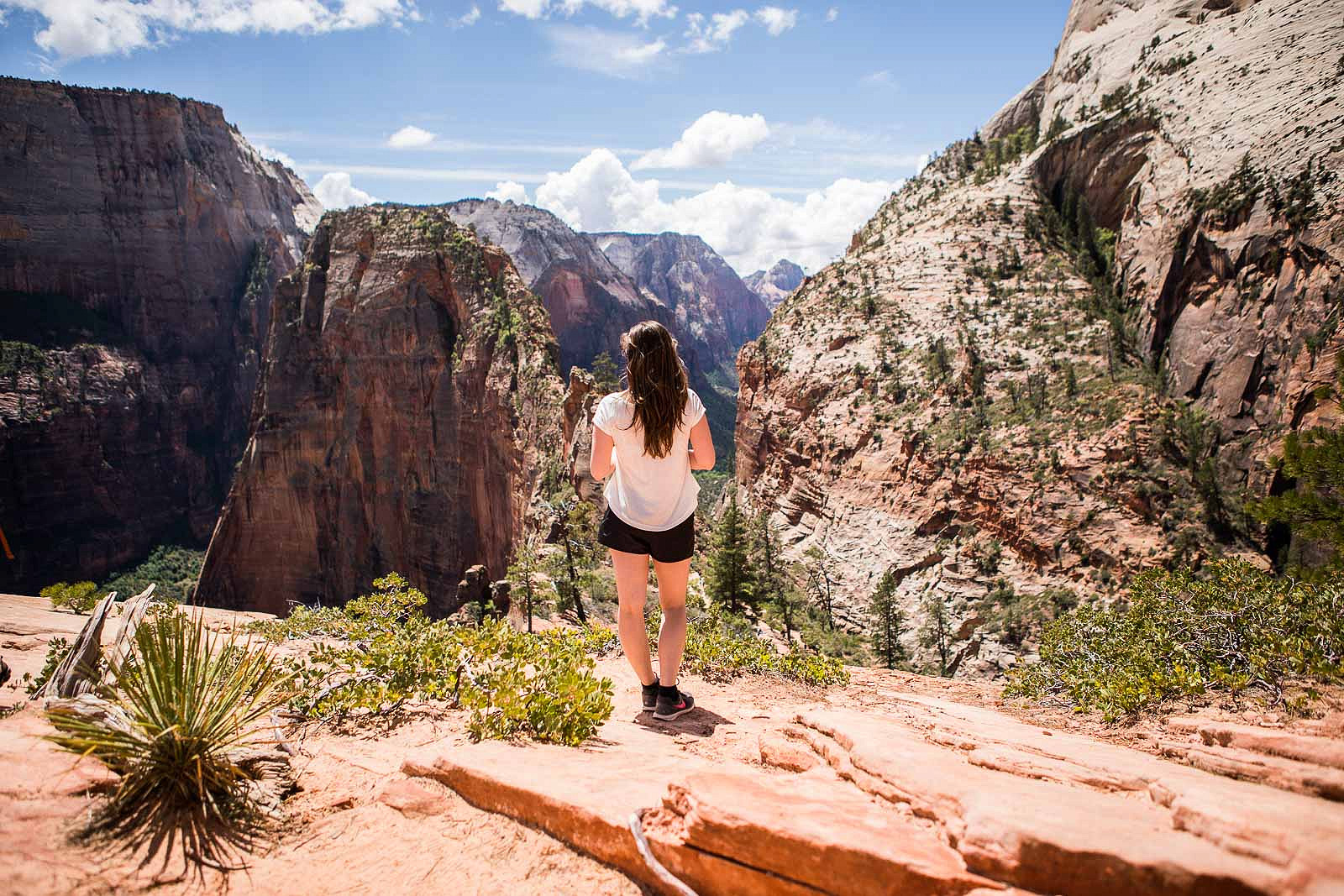 If you also decide to spend a day here in Zion National Park, we do recommend you check the Angels Landing out. It's a beautiful trail and the sooner you get here, the better, but be prepared, you are not going to be here alone. The good news is though, that you're still in nature so you can just walk away, find "your" spot to admire the views and have a snack before you head back down.
PIN IT FOR LATER