Last time we drove from Palma de Mallorca to the west coast and the mountains. So today we'll start only a few kilometres away from Soller and we're going to the most northern point of the island, to the beach and to the caves. There's a lot to see so let's hit the road :).

If you want to see the exact locations, click to see the map.
Fornalutx
Just six kilometres away from Soller there's probably the cutest little town on the island. Fornalutx has everything Valldemossa and Deiá have but it's smaller, cuter and less crowded. Park your car in the village and explore the tiny streets, enjoy the calm atmosphere of the town and don't be afraid to go up the hill, where the streets winding between houses will take you. You'll be rewarded with an incredible view.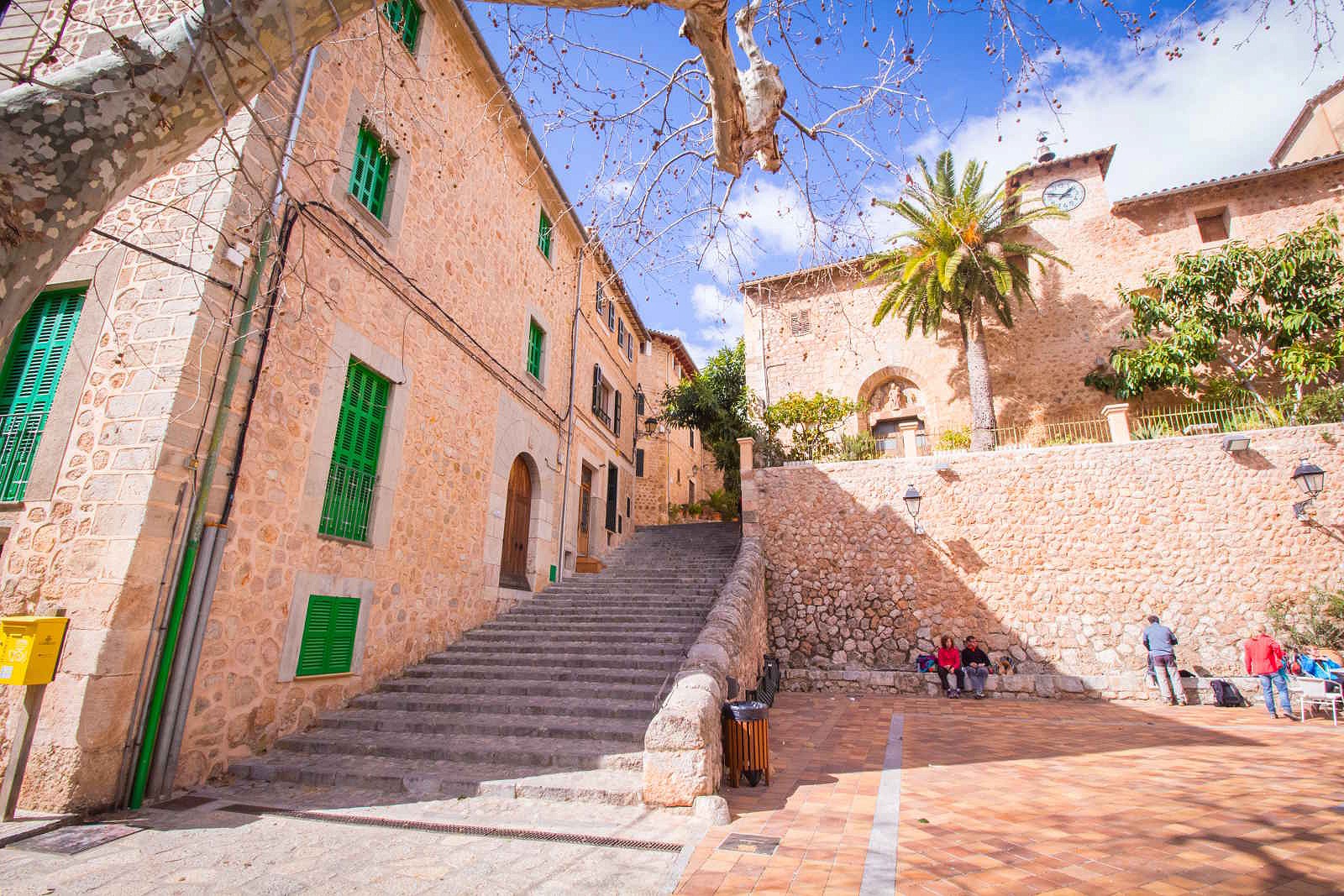 That journey is the destination is what comes to your mind when driving to the Sa Calobra beach. It's an incredible ride, 10 kilometres of left and right turns that are even more interesting when you meet a bus driving in the opposite direction. When you park at the foot of the hill, it takes 10 minutes to walk to the beach and you even get to walk through two tunnels in the rock! To be honest, we were there at the beginning of April and it was pretty windy so the beach didn't look exactly like a place to swim and relax but it wasn't crowded either, so that's a plus considering it's one of the most famous places on the whole island.
Cap Formentor
It's quite a long ride to the lighthouse but the view from the northernmost point of the island is truly something. But again, go off-season if you have the chance, we were there almost alone despite the fact that in summer it's supposedly incredibly crowded.
And don't forget to stop at the viewpoints on our way back, you'll witness an incredible sunset if the timing's right.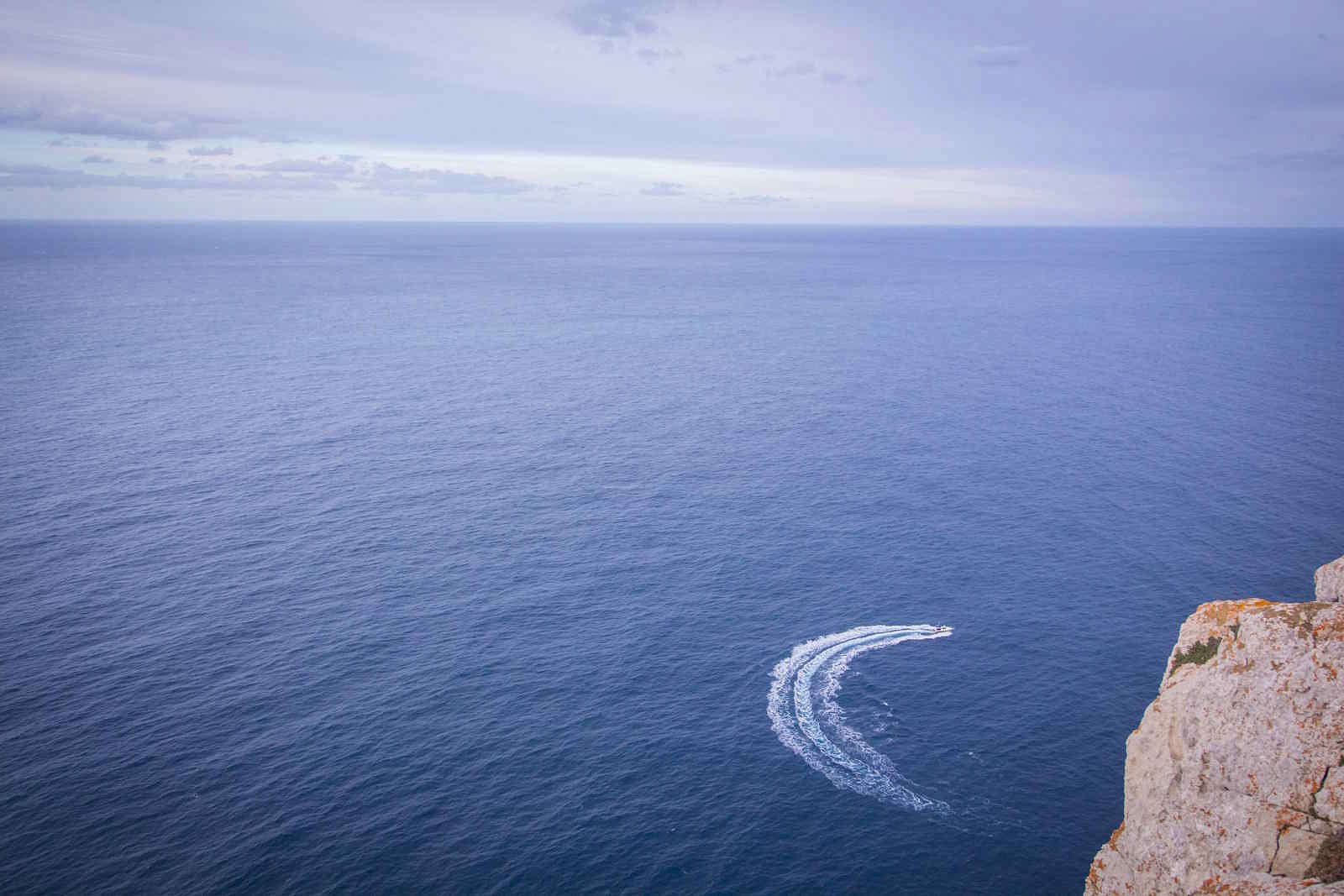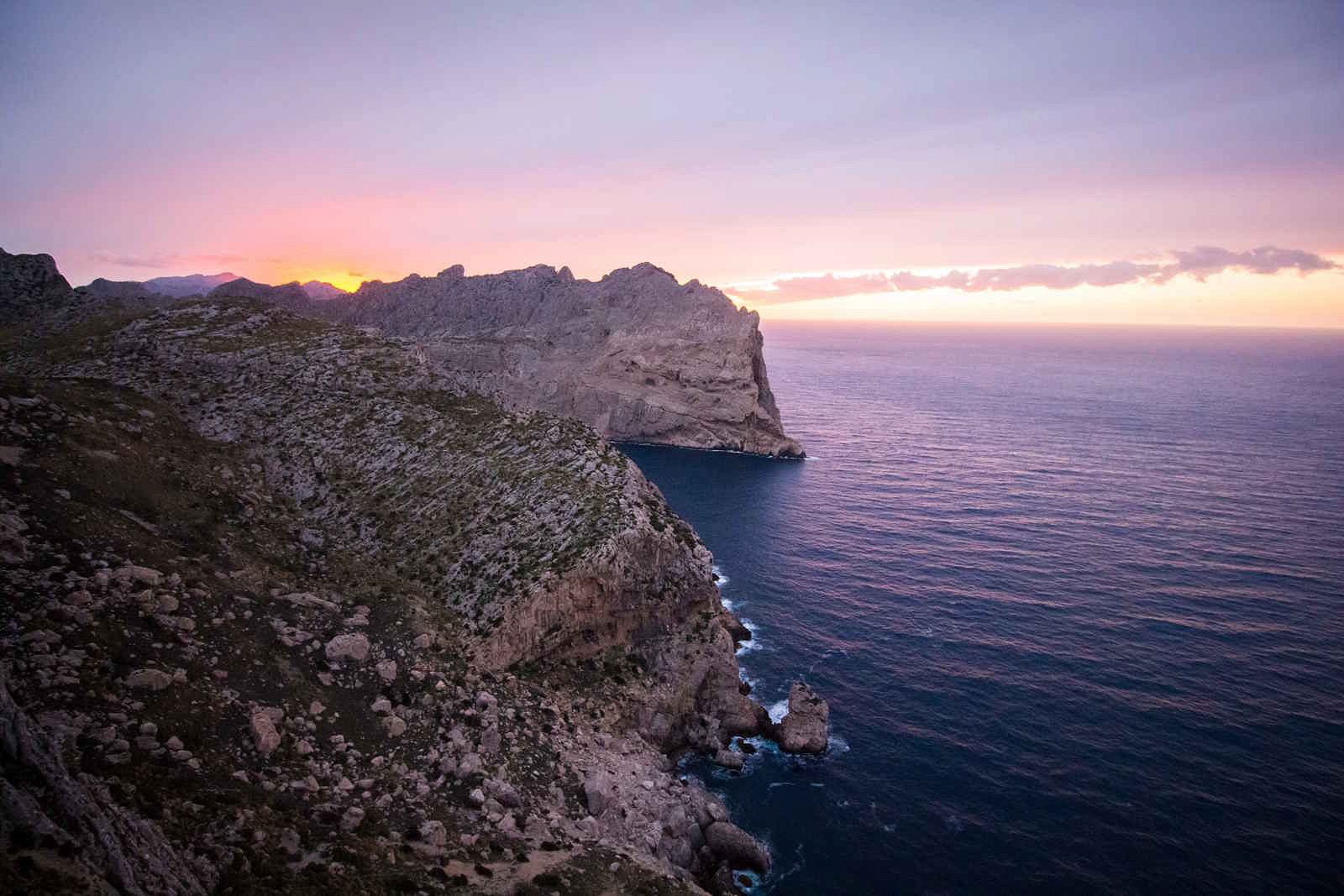 We totally fell in love with this walled city with a charming atmosphere, perfectly clean streets and many restaurants inviting you for dinner. There are many places recommended by Trip Advisor, but it's sometimes better to rely on your instinct and atmosphere of the place, so when we got lost while looking for the recommended restaurants, we found one which wasn't on our list but it was far more welcoming. Later, we found out it's quite well known for its excellent food. So when you're looking for a place with delicious tapas and great wine, go to Fonda Llabres! And say hi to the waitress from us, she was really kind :).
Cuevas del Drach
I have this thing for caves - whenever I hear there's a good one nearby, I have to go. I mean - it's hundreds of thousands of years of work and it's a breathtaking art created by the earth itself and somebody was curious enough he/she went underground to see if there's something interesting.
Anyways, we got our tickets (the entrance fee is 15€ for an adult), found the entrance to the caves and ever since we saw the line waiting for the tour to start, we're wondering whether it was just a coincidence or if this is a sight for older people but I swear it was the two of us, 4 more people under 30 and 300 seniors. No joke! So if you visit the caves, please let me know if it's common or if it was just us who accidentally joined a senior tour :D
The caves themselves are beautiful though, the walls are covered in hundreds of small stalactites which look like a forest and in the middle of the tour you come across a huge lake. When you get there, there's a concert on the water, during which all the lights are turned off and the musicians with their instruments arrive on boats. It's quite a unique experience (unless an old lady in front of you decides to have a candy wrapped in one million layers) and you can also use the boat to get to the other side of the lake. It's just really beautiful and definitely worth the price :).
Cala Figuera
Now sometimes called "Little Venice", Cala Figuera was originally a fishing village and is nowadays a beautiful bay with little boats and turquoise water. Enjoy the calm atmosphere of the town, observe fish in the crystal clear water and have a coffee overlooking the bay.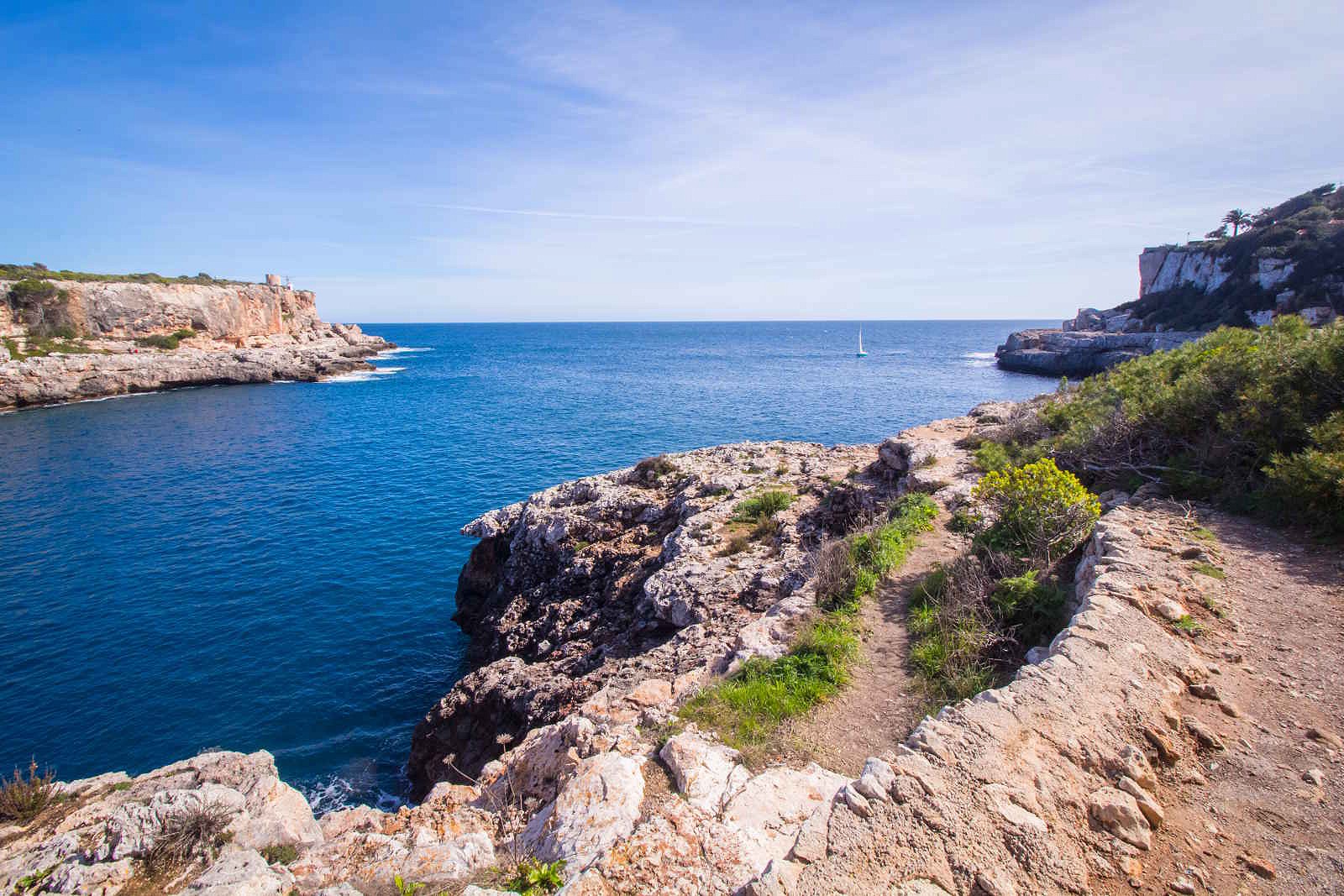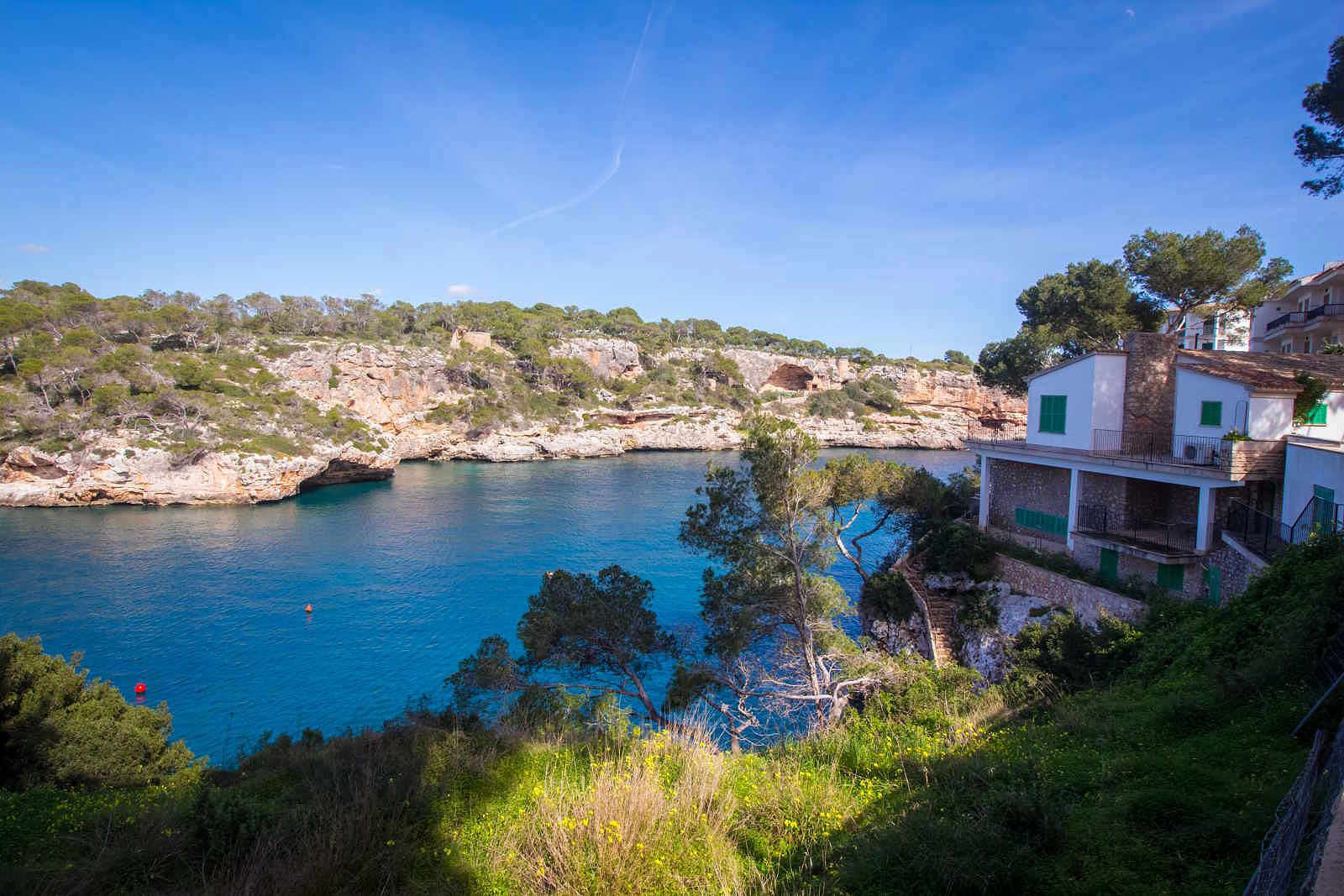 Colonia de Sant Jordi
Colonia de Sant Jordi is a typical seaside stop with a promenade, a harbour, sandy beaches,... Stop by for one lazy afternoon and enjoy the sun!
Cap Blanc
You might notice there are a lot more stops on the western side of the island but to be fair, it's simply more interesting when you compare the views, at least that's our personal opinion. On the other hand, Cap Blanc offers quite breathtaking views and definitely deserves the same fame Cap de Formentor gets (or maybe not, you'll meet fewer people there so don't tell anybody). It's also more accessible, 'cause you don't have to go up and down a hill, but there's no parking space, just a slightly broader end of the road (or at least that's what we found).