As the setting sun made its way through the grey sky towards us to illuminate the rocks of Monument Valley and turned them into different shades of orange and red, it was literally like the light at the end of the tunnel for me.

On that day, although it was one of the best ones on our road trip, I had my "American crisis". We woke up very early in the morning so that we could drive in the dark to Antelope Canyon which was absolutely breathtaking (find out how to see Antelope Canyon without the crowds here). From there we drove back to Horseshoe Bend, where I found out for good that it is nowhere near Grand Canyon and then we embarked on a 2-hour journey to Monument Valley.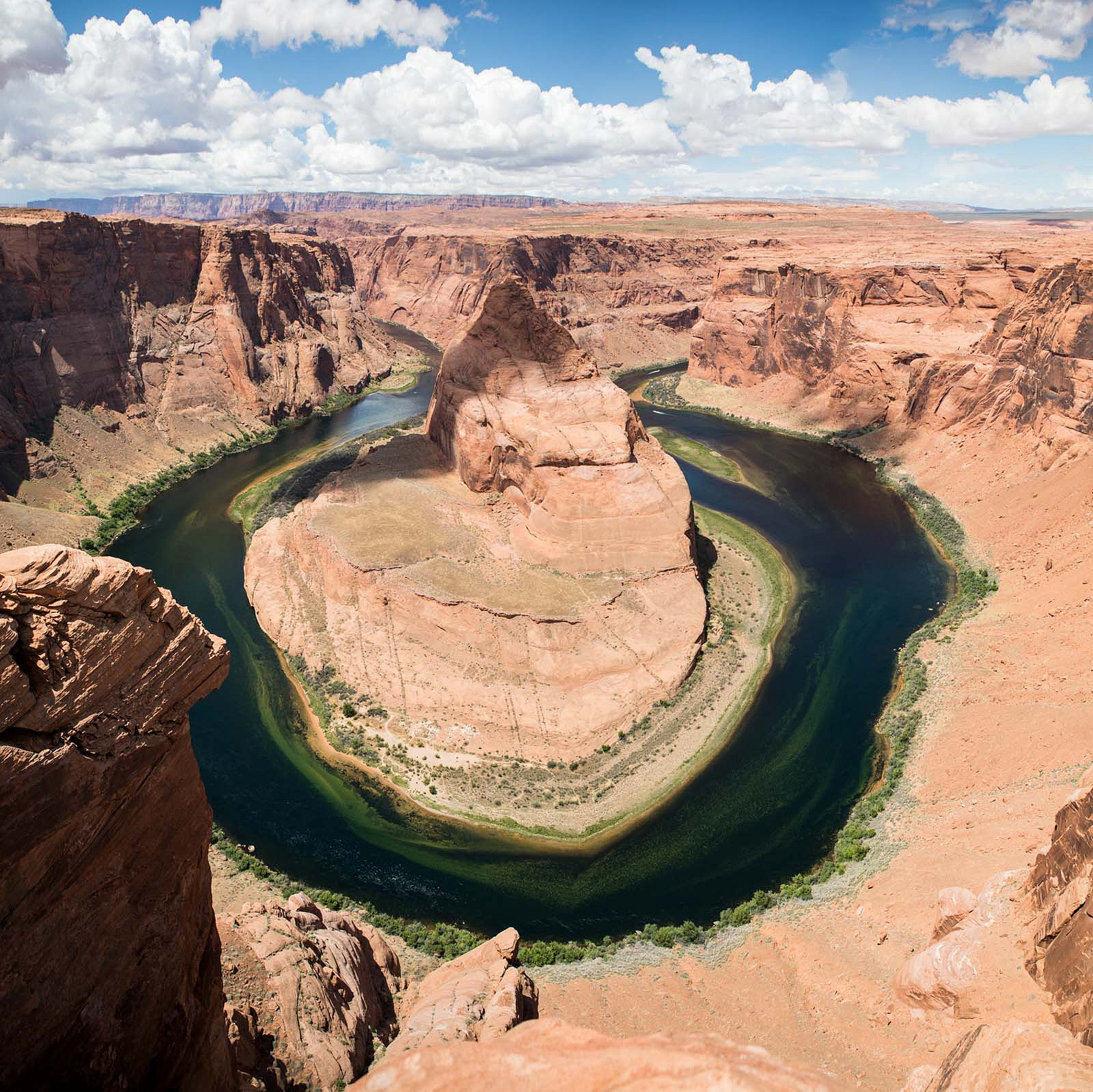 And during that drive, the American diet caught up with me. Although we tried to shop and eat similarly to how we eat at home, it was quite a change (considering the food in shops is just different, we also always needed to shop for food that could last in a car for a few days and almost every day we had a meal at a restaurant) and to be honest, I've never forgotten the chicken wings we ate the day before after returning from Grand Canyon, though it probably wasn't just their fault.
Monument Valley is also literally in the middle of nowhere so it took an hour and a half to run into the first petrol station on the way from Antelope Canyon. That was a chance to save not only my digestion but also our tank since our Toyota was complaining for a while that it has no petrol left.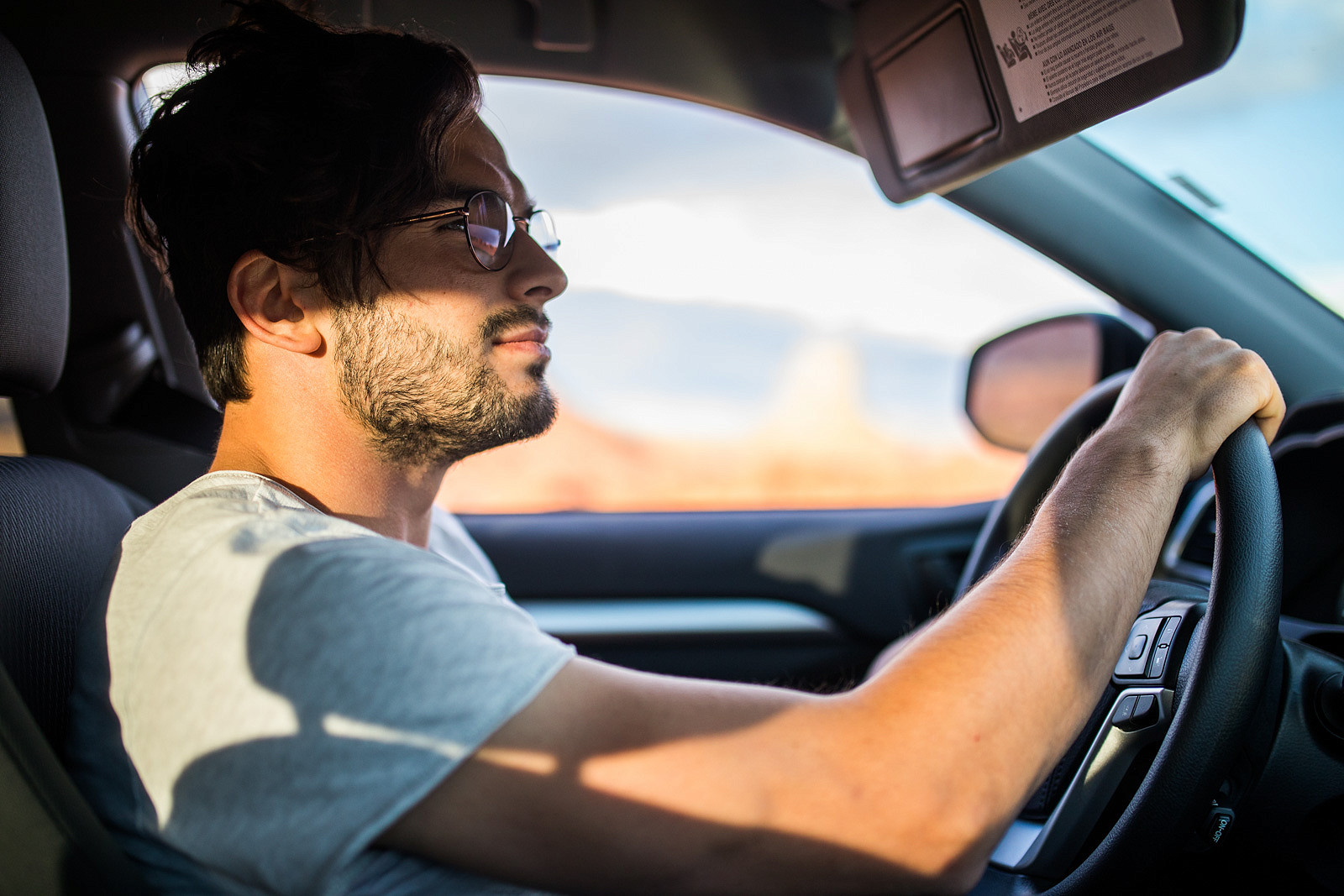 We bought a few apples, dried meat (luckily Pavel was alright and dried meat was our addiction), refuelled and headed towards the icon of American movies.
Whether you're a film expert or, like me, remember only Forrest Gump and Marty McFly, I think everybody has seen Monument Valley in a movie. When you see it for the first time it's quite a strange experience. From a relatively flat landscape emerge monumental rocks and driving between them, you are reminded a little more than anywhere else how much the landscape is changing and that this used to be an ocean.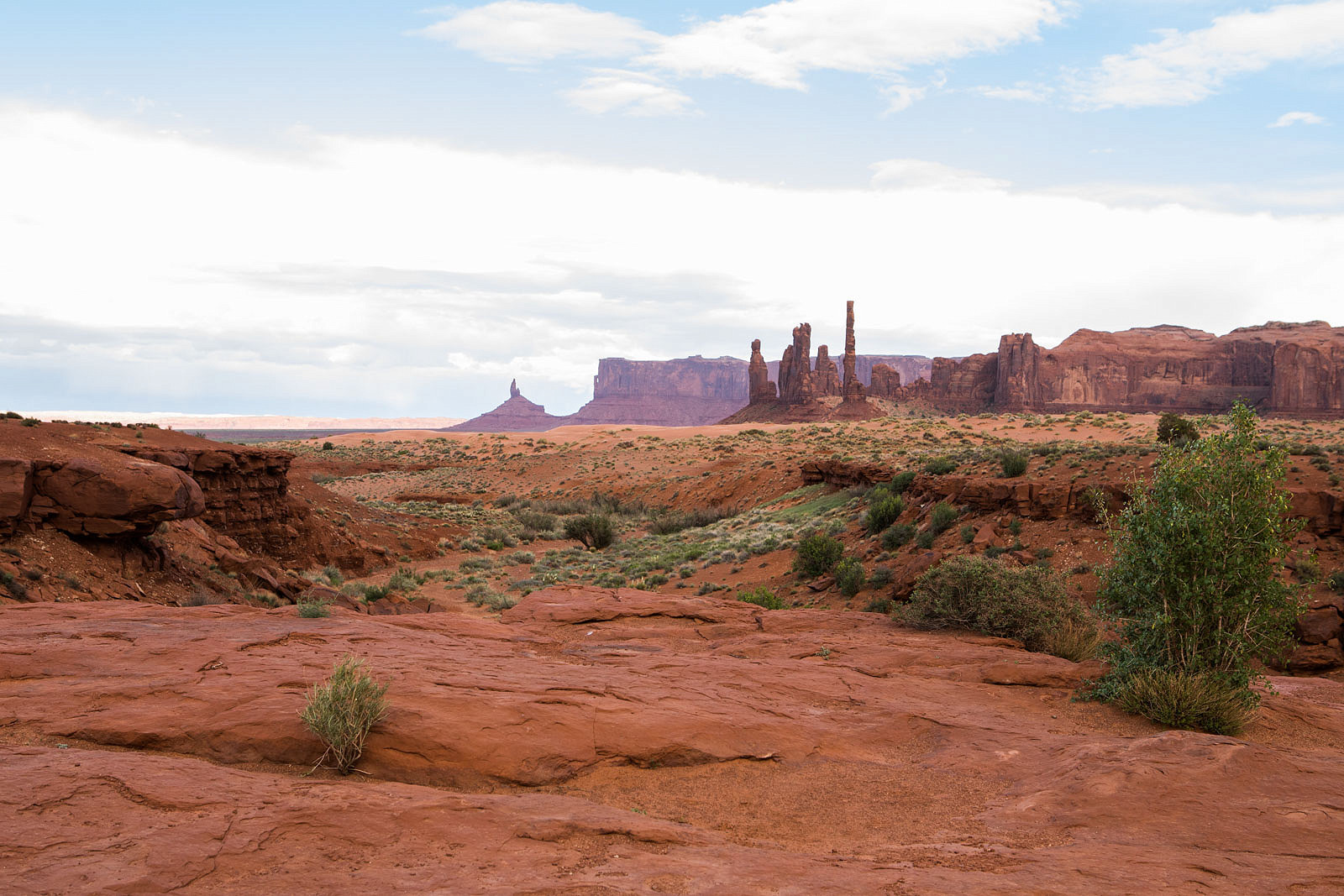 It is an incredible view and it definitely helped me to feel better and excited for exploring and seeing the rocks from up close. We paid the entry fee and headed to the seventeen-mile self-drive loop.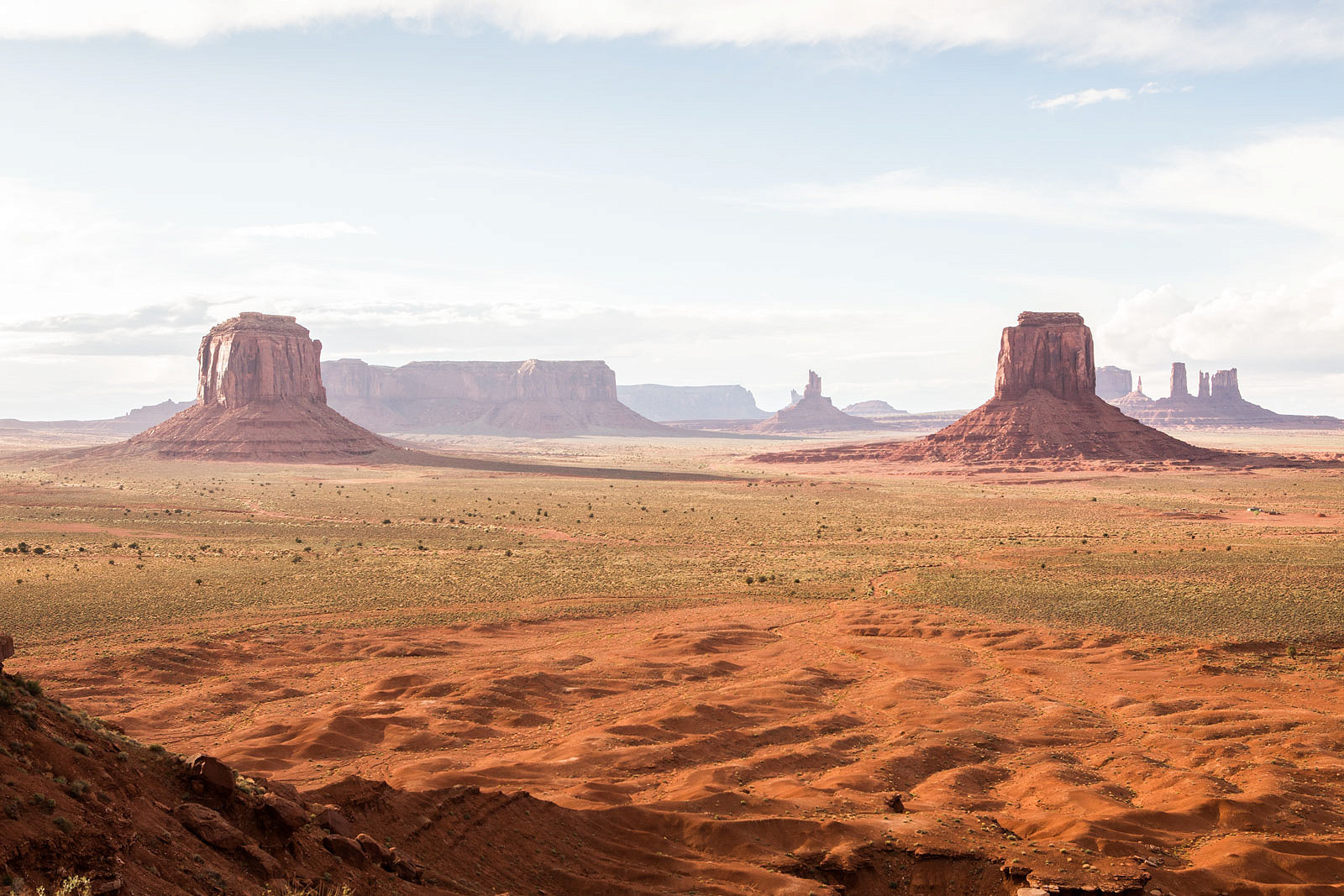 The road is dusty, a bit rocky and right after the first turn we were surprised by a hole of a considerable size, but with an SUV you're fine and we even saw a convertible so it mainly depends on the courage of the driver.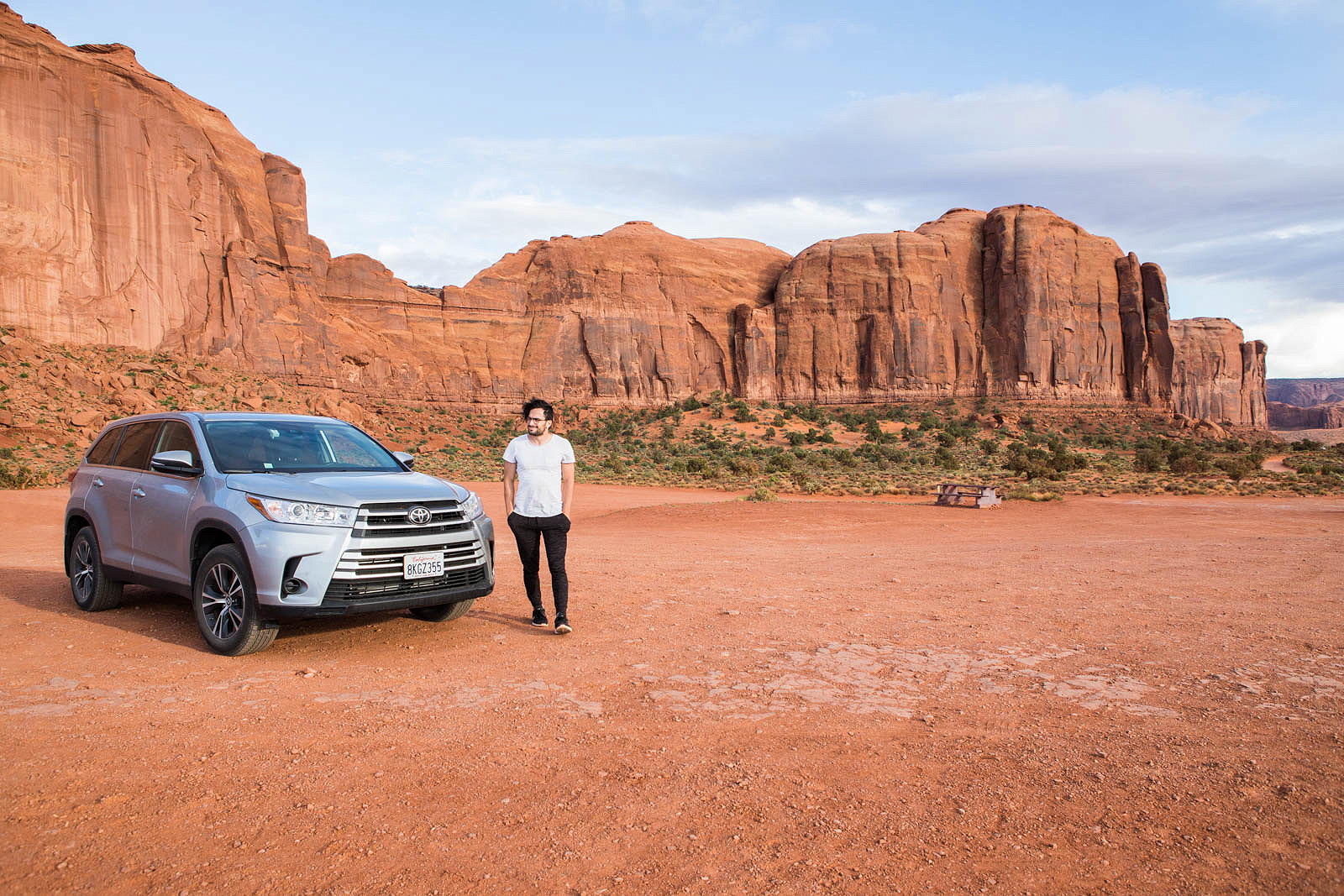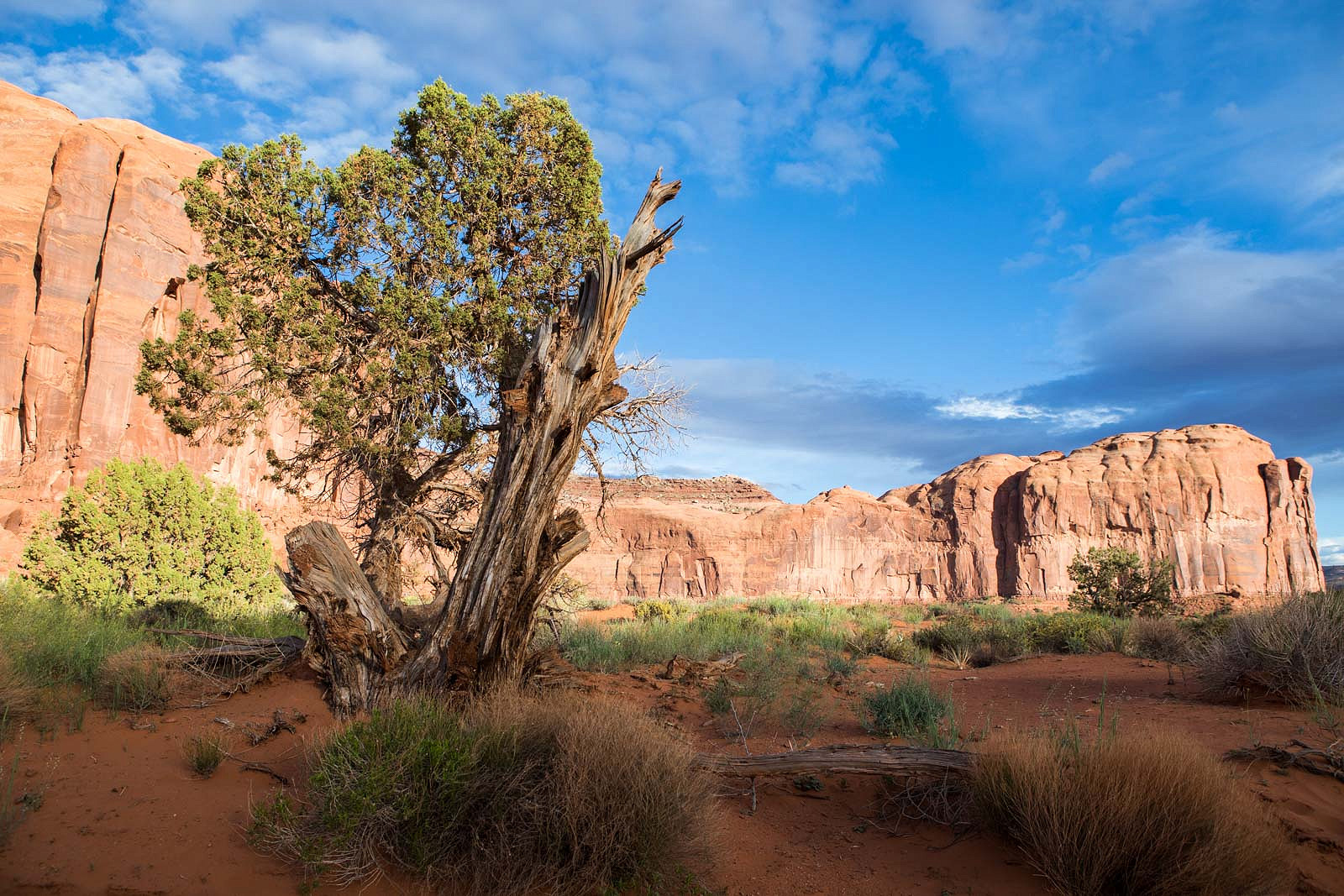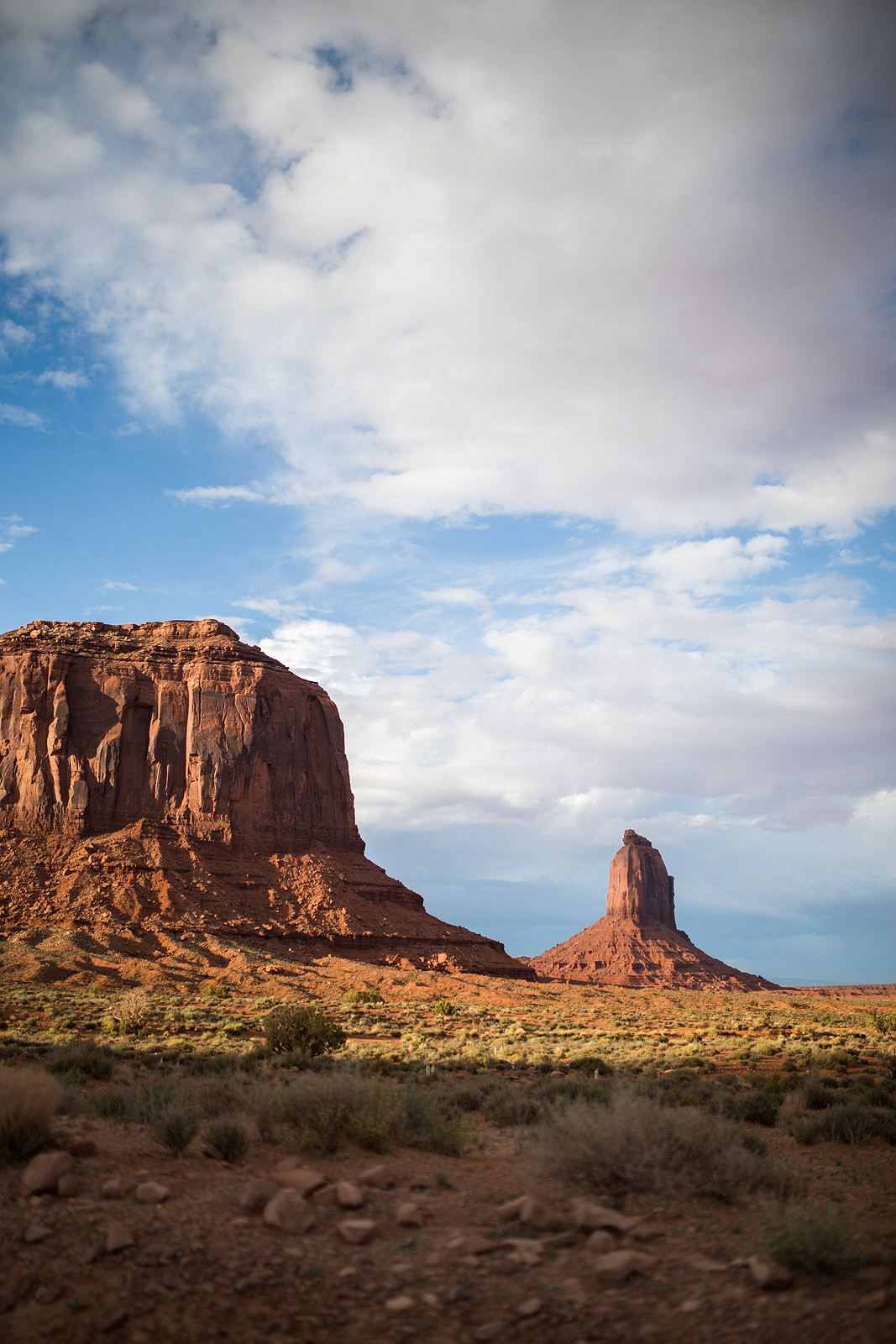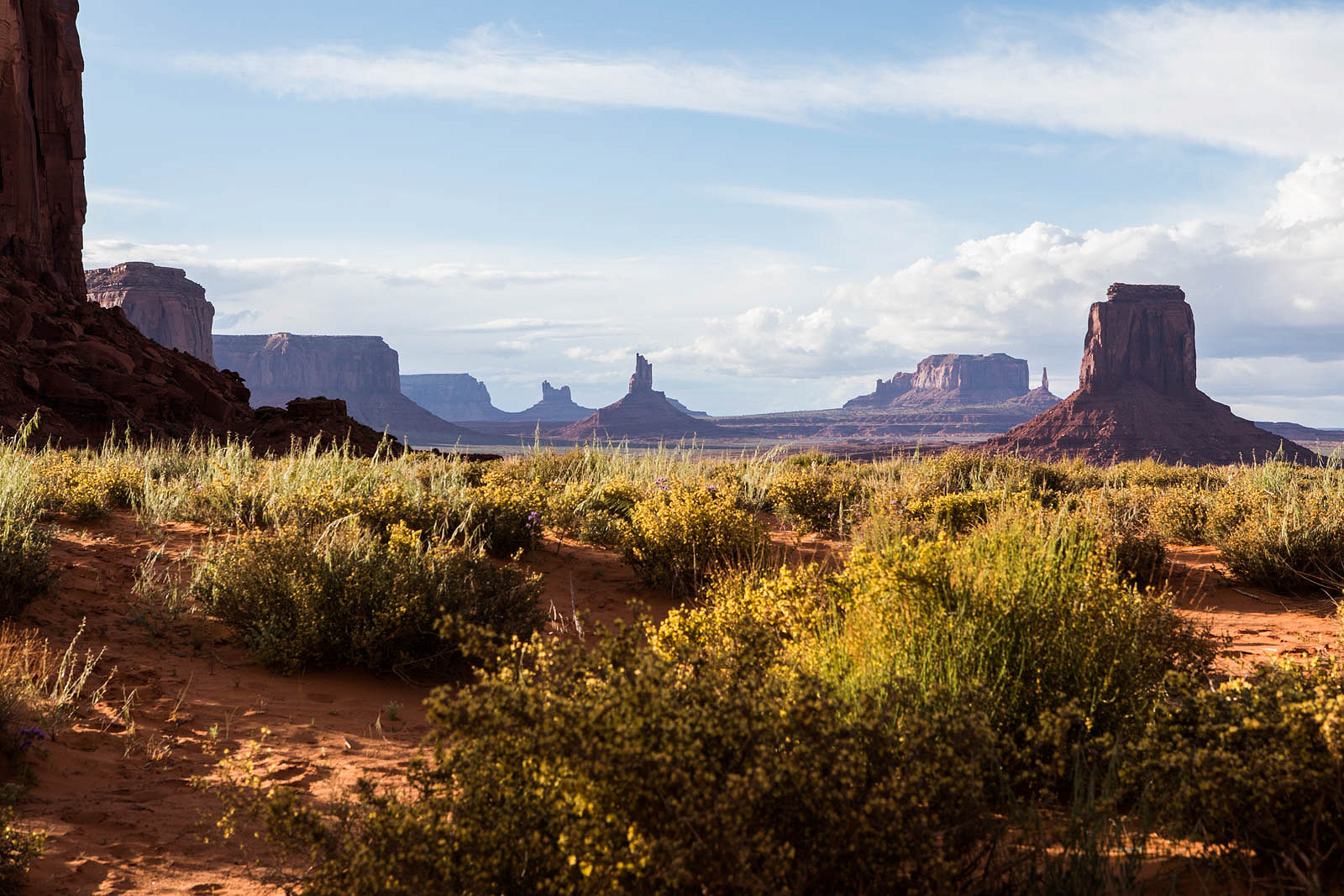 The Scenic Drive loop isn't very long but because we kept stopping, getting out of the car, taking pictures and filming (and sometimes waiting for other cars to drive past to get a better shot) and it took us approx. 2 hours. But the timing was actually perfect since for the second half of the loop the sun started setting and the rocks that seemed slightly grey until then turned all shades of orange and red and showed us the real beauty of Monument Valley.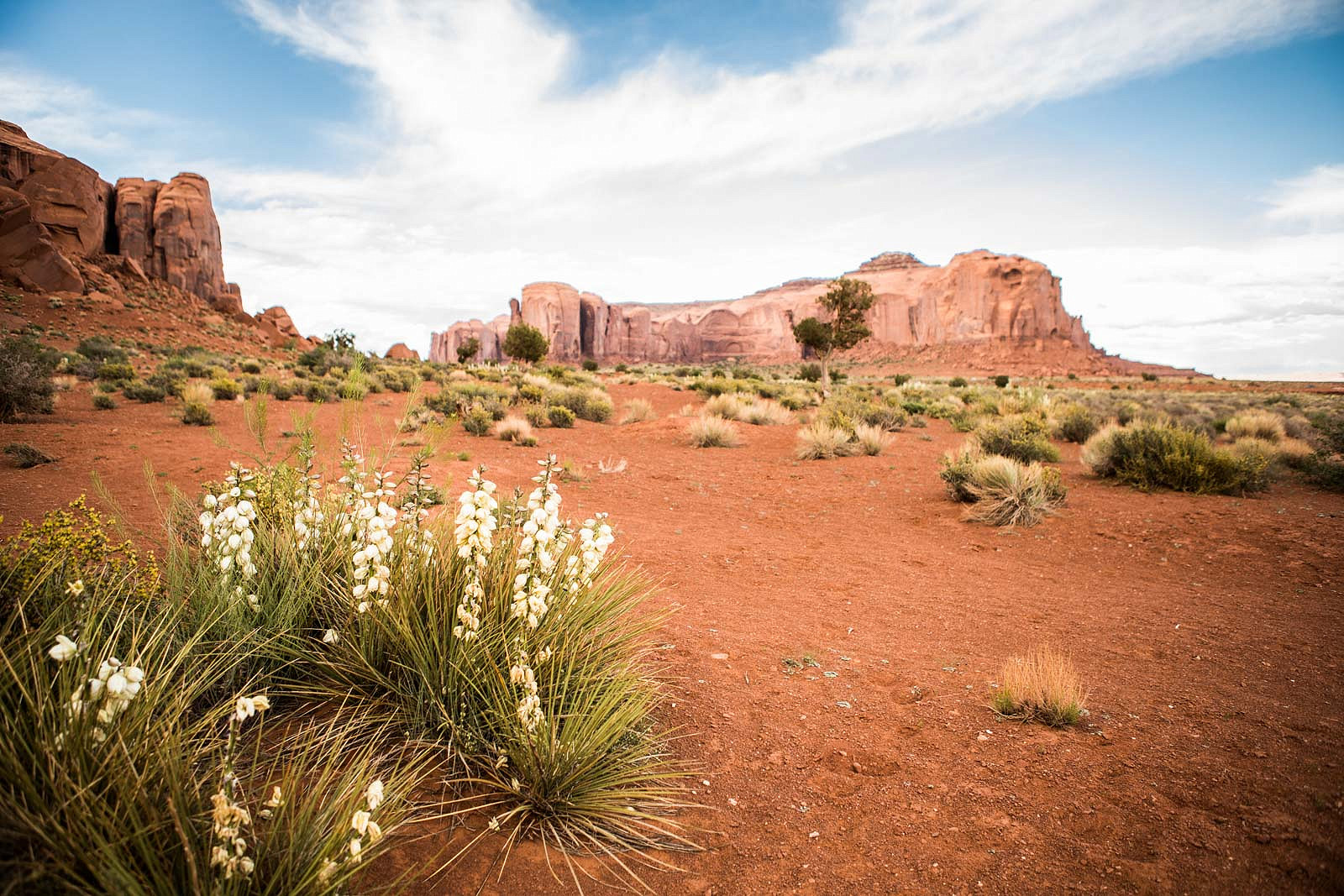 When we finished the Monument Valley loop we headed north to the national parks we were planning to visit the next day but before it got really dark we managed to make one last stop for the day. It's a Goosenecks viewpoint from where you can see a few bends of the river. It is definitely worth the stop if you are in the area but maybe arrive a bit earlier.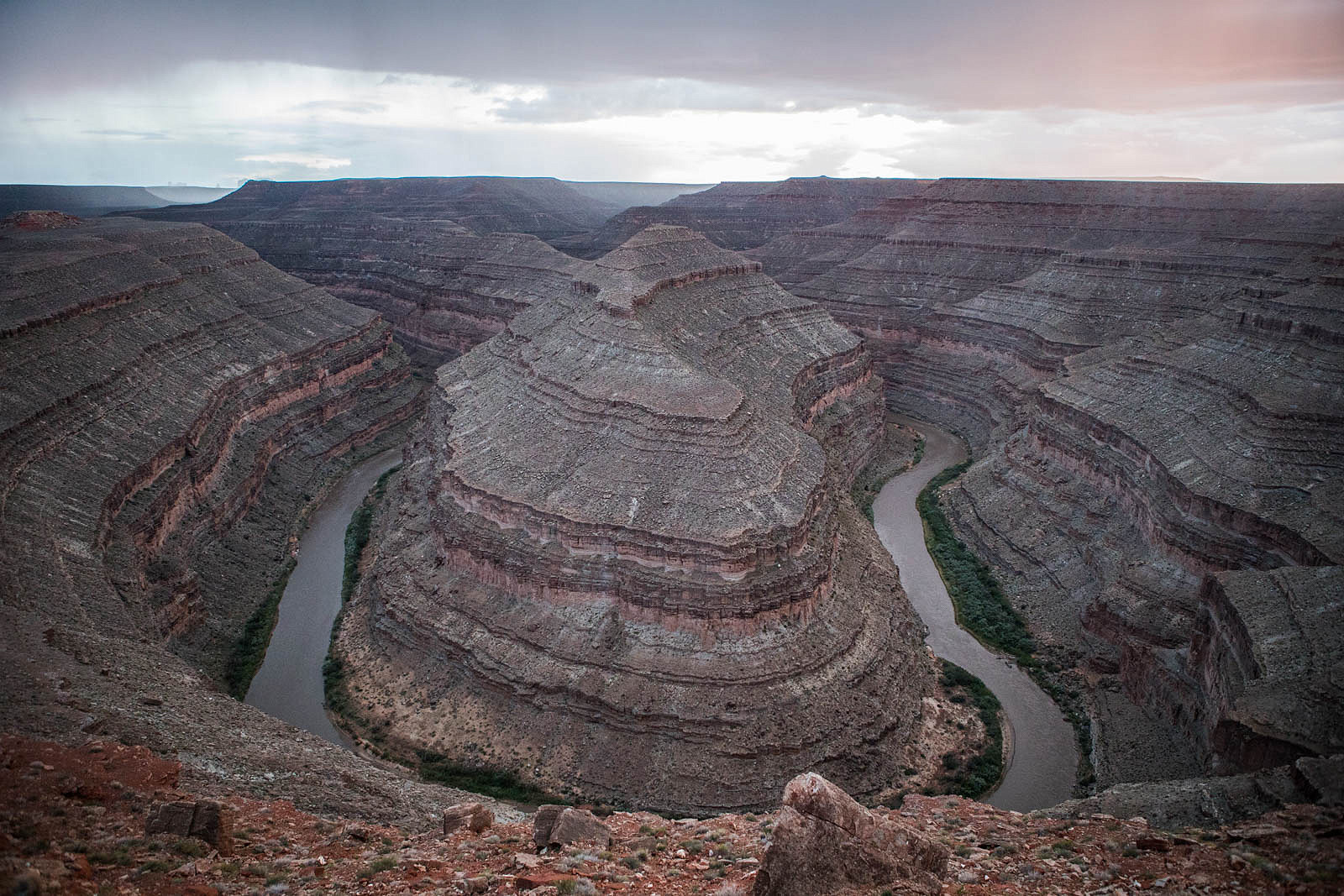 What to know before you visit Monument Valley
The entrance fee is 20 dollars per vehicle because it's the Navajo Tribal Park, not a national park so annual pass or national park cards won't work here.


During the peak season (May to September) the park is opened since 6 am till 8 pm (you can leave later but you can only enter the park at 8 pm the latest) and it is definitely worth it to plan your visit for the sunrise or sunset to see the rocks in all the amazing shades and colours.


The popular "Forrest Gump Spot" with the view of Monument Valley is on the road to / from Moab.


If you want to do a hike without a guide, it's possible to go on the Wildcat Trail, a 4-mile loop that starts from the campground.


If you want to see the best from Monument Valley, plan to stay here for one afternoon and do the "Scenic Drive" loop. You can stop basically anywhere and at the beginning of May we were mostly alone at all of the viewpoints so we had all the views for ourselves.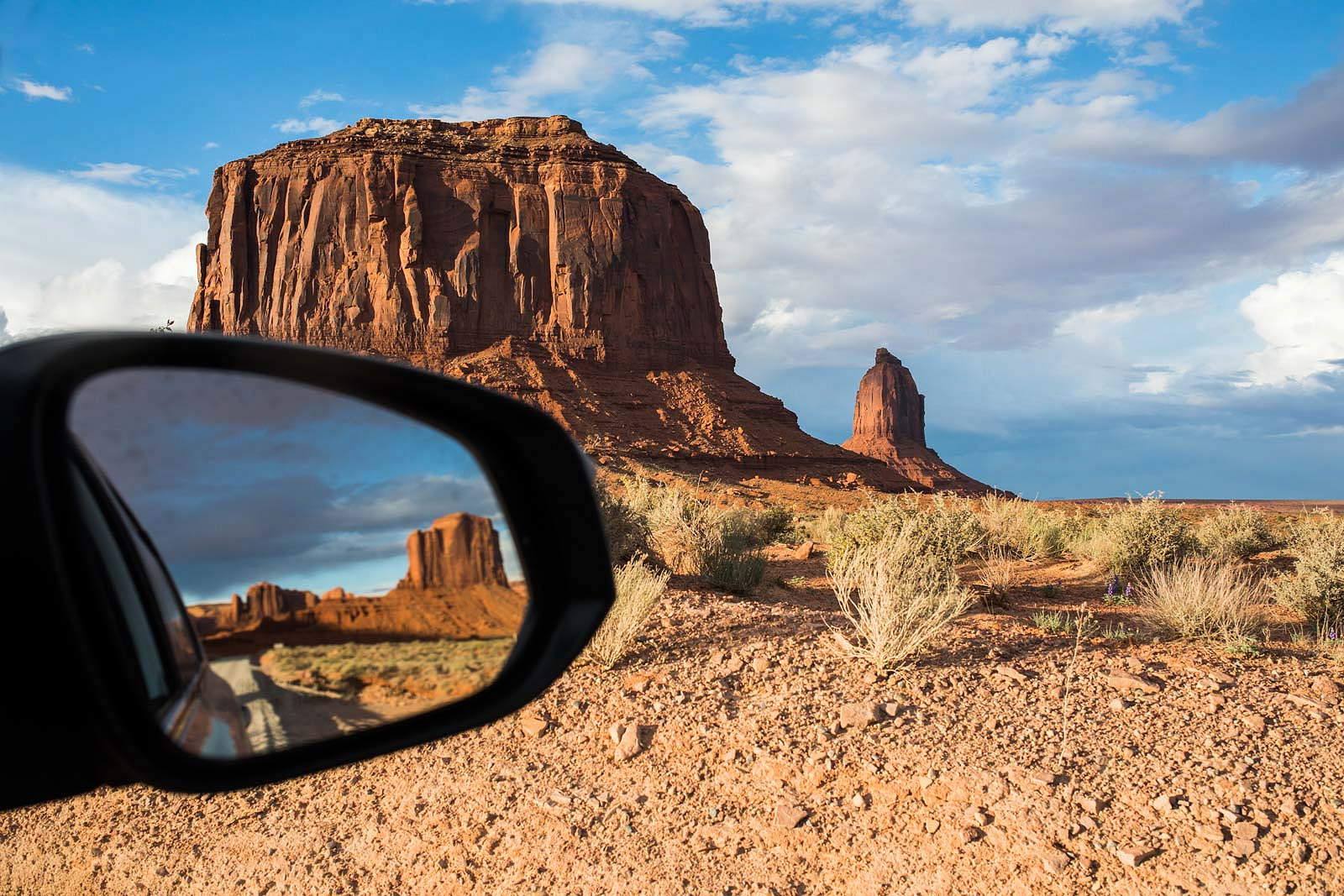 Where to stay on your way to (or from) Monument Valley
There is a hotel in the park, The View, which must have beautiful views of the valley, no doubt, or Goulding's Lodge, and both are probably (judging by the pictures and reviews) great places to stay if your budget allows to spend 250€ or more for one night. It wasn't a part of our budget and we also didn't plan to stay overnight in Monument Valley, which is why we stayed in Monticello in the end. It's a town approx. an hour and a half from Monument Valley which was good because we were also trying to drive as far as possible in the evening to be closer to Canyonlands NP where we were planning to go the next day. We stayed in Canyonlands Motor Inn, which we would say was slightly better than average as far as motels go.
PIN THIS FOR LATER