Happy Birthday: One Year of Blogging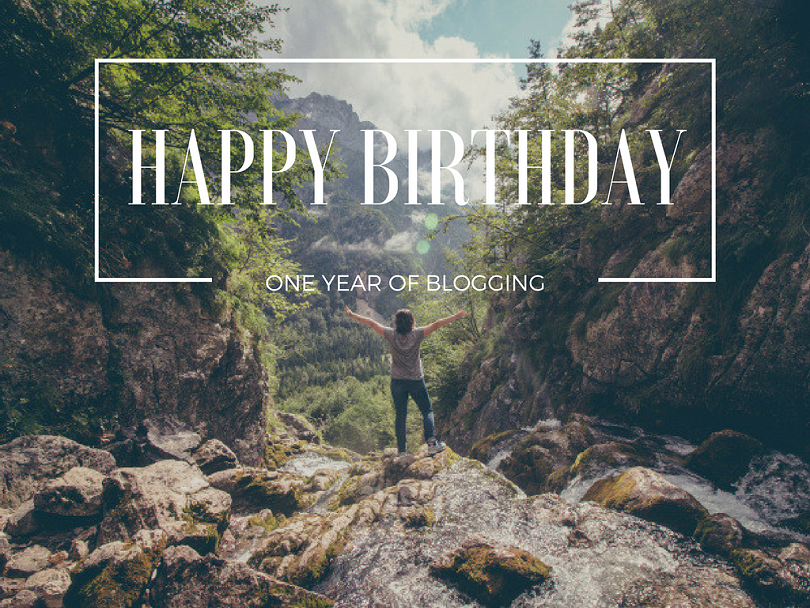 Před pár dny to byl přesně rok od prvního příspěvku, který jsem tu publikovala (tady si ho můžete přečíst) a tak bych chtěla poděkovat vám všem, kteří si sem chodíte číst, ať už jste tu od samého začátku, nebo jste se přidali během roku. Mám pokaždé ohromnou radost z každého "lajku" nebo komentáře, a pokaždé mě potěší, že si najdete čas přečíst si co mám zrovna na srdci. Tenhle týden je ve znamení narozenin nejen blogu, ale i mých (23 už je rozhodně blíž ke 25 než ke 20 a zatím nevím, co si o tom vlastně myslím :D), takže byl nejvyšší čas ten uplynulý rok trochu zrekapitulovat. Tak pojďme na to, jsou tu články, které se nejvíc líbily vám, fotky, které jsou za ten rok mými největšími oblíbenci a několik čísel, aby ten rok byl i statisticky zaznamenaný :).
So a few days ago it's been a year since I've posted my first article on the blog (it was this one by the way) and I'd like to say thank you to everyone who's either been reading my stories since the very beginning or has joined during the year. You can't imagine the happiness that comes with every comment or like, I really appreciate that you take the time to read what I have to say and follow my journey. This week is definitely one for birthdays - I've turned 23 yesterday so I thought a little celebratory, round-up post was in order. It's really interesting for me to look back and see how many things have happened in the past 12 months so I figured maybe it would be great to put together the articles you've liked the most, my personal favourites and a few numbers.
NEJČTENĚJŠÍ ČLÁNKY / FAVORITE POSTS
Výlet do Dublinu byl celkem spontánní, protože trvalo asi pět minut najít volný termín a koupit letenky. Vzhledem k tomu, že letenka stála libru (poděkování patří Ryanairu), byl to nejlevnější let v životě. A Dublin předčil všechna naše očekávání. Guinness chutnal lépe, irské angličtině bylo rozumět stejně špatně jako té liverpoolské (takže jsem ocenila trénink), Trinity College byla dechberoucí a centrum města krásné. Pokud jste příběh z Dublinu ještě nečetli, stačí kliknout sem.
A trip to Dublin was a quite spontaneous one, mainly because it took me approximately five minutes to figure out the day and buy the plane tickets. Since each ticket only cost a pound (thank you Ryanair!), it was the cheapest return flight I've ever been on. And we loved Dublin even more than we thought we would. Guinness tastes better, Irish is as hard to understand as Scouse (so thank you Liverpool, you've trained me well), Trinity College is breathtaking and the city centre is amazing. If you're new to this blog or you've missed this post, read more about our time in the Irish capital here.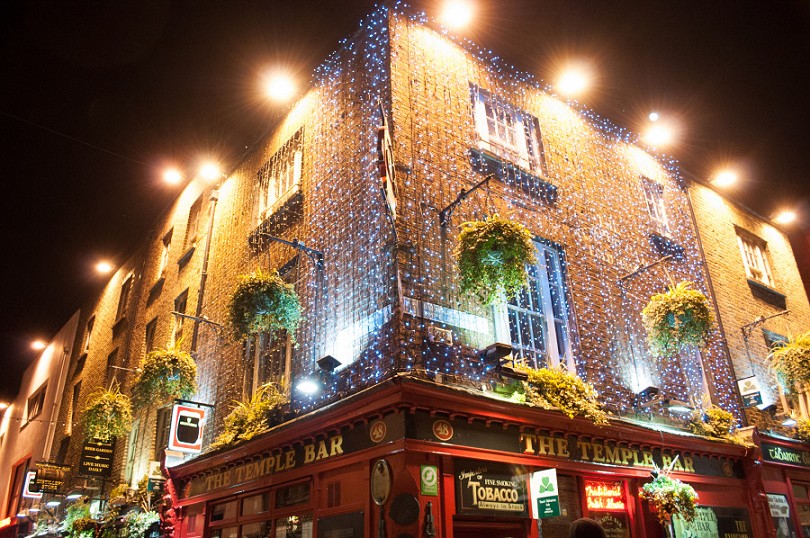 Až budete plánovat cestu do Brna, zařaďte vilu Tugendhat do programu. Byla to jedna z nejinspirativnějších prohlídek, na které jsem kdy byla, neuvěřitelný zážitek a užili jsme si ji od začátku do konce. Pro nás to byl rodinný velikonoční výlet a přemýšleli jsme, proč nám vlastně trvalo tak dlouho se odhodlat, koupit lístky a vyrazit (zvlášť když to do Brna nemáme daleko). Takže ponaučení - 1) neodkládejte věci jen proto, že se zdají lehce dosažitelné nebo blízko, 2) architektura a interiérový design mohou být opravdu inspirativní, 3) poznávejte i svoji rodnou zemi, je tu spousta krásných míst a ty dobré věci nemusí nutně být daleko od domova.
If you ever go to Brno, Villa Tugendhat a must. It honestly has been one of the most inspiring tours and experiences ever and I loved every minute of it. It was a family trip for us when I was home for Easter and we really enjoyed it, which is why we ended up asking ourselves what took us so long to book the tour. So I think this definitely sends a message - 1) don't postpone things just because they seem easy to reach, 2) architecture and interior design can be incredibly inspiring 3) do explore your country, the good things don't have to be far away from home.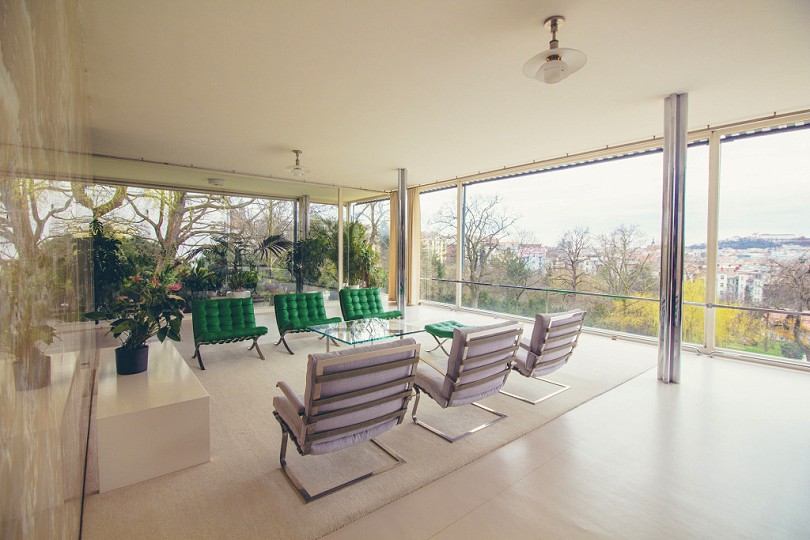 TRAVEL TIPS: FAVOURITE WEBSITES
Jedním z nejčtenějších článků byl také ten s tipy na weby, které přijdou vhod při plánování cest. V hlavě mám ještě pár dalších tipů, které se k cestování vztahují, takže bych tuto "travel tips" sérii ještě o pár článků ráda rozšířila, když se zdá, že vy ji rádi čtete :).
You've also seemed to be quite interested in what I have to say when it comes to travel planning, more precisely what websites I use to make my life easier. Since I myself enjoy writing these kind of posts since they remind me of all the good tips I've came across so far, I'll continue the "travel tips" series and write more posts on this topic.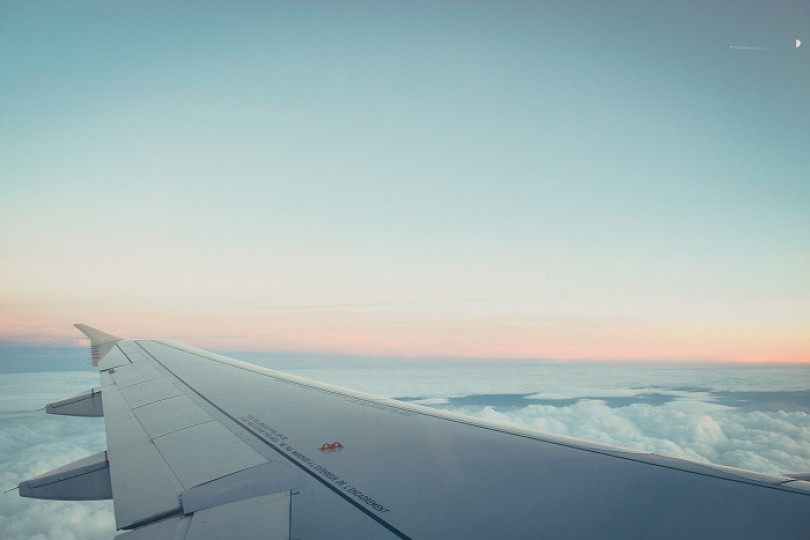 Ještě před tím, než jsem se odstěhovala do Anglie, jsme s Markétou stihly na tři dny vyrazit do Amsterdamu, kam jsem se plánovala podívat bůhví jak dlouho. Užili jsme si to navzdory dešti, který nás vytrvale provázel půlku pobytu, a tady je článek se vším, co by se vám na takové cestě do Holandska mohlo hodit.
Before I moved to England, me and my friend managed to fit in a weekend trip to Amsterdam, which has been on my list for years. We enjoyed it despite the rain and here is a quick guide with all the information and tips we've put together during our stay.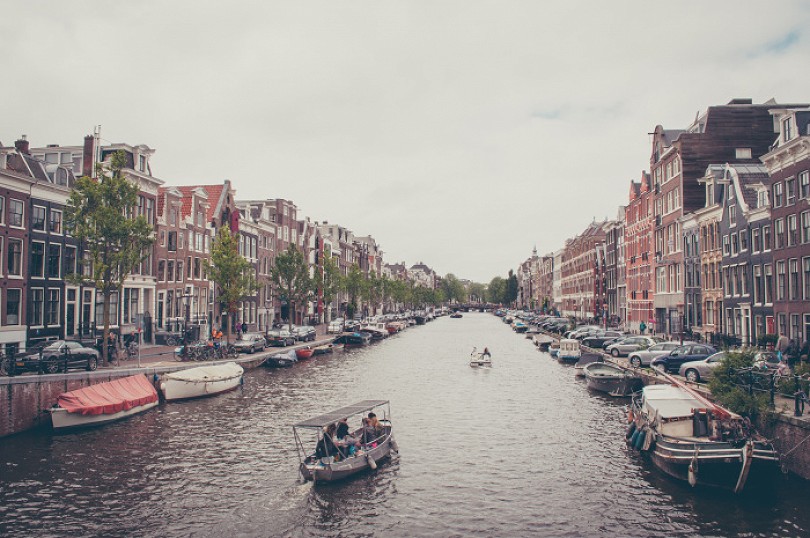 A posledním článkem, který si probojoval cestu mezi ty nejčtenější, je jednodenní výlet do Yorku (znovu s Markétou). Přijely jsme sem brzy ráno, po dlouhé cestě autobusem, díky které jsme stihly i krátkou zastávku v Leeds (další město, kam jsem se chtěla podívat) a den jsme začaly skvělou snídaní v Bettys Café Tea Rooms, která nám vynahradila budíček ve 4:45. Celý den jsme pak strávily ve městě, obdivováním pomalu každé uličky, kterou jsme prošly, procházkou po hradbách a návštěvou památek. York se rozhodně zařadil mezi moje nejoblíbenější místa vůbec, přečíst si o něm můžete tady.
And last but not least this is a recap of our day in one of the most beautiful English cities - York. We arrived there early in the morning after a short stopover in Leeds (another city to tick off my "to-visit" list) and we started the day with a delicious breakfast in Bettys Café Tea Rooms, which was well deserved after we had to wake up at 4:45 in order to catch the bus. After that we spent the whole day exploring the city, admiring the sights and enjoying the atmosphere. The weather was gorgeous and York is definitely one of my all time favourites, you can read all about it here.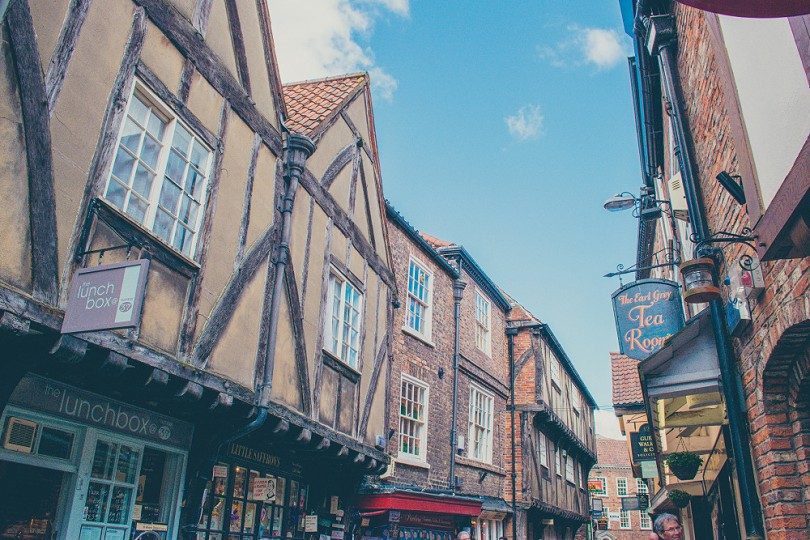 ROK V ČÍSLECH / MY YEAR IN NUMBERS
Publikovaných článků: 50
Nových postelí: 10 (1 hostel,1 B&B, 1 gauč, 2 dlouhodobé pronájmy 6 hotelů)
Nocí strávených v autě: 5
Letů letadlem: 13 (bez přestupů), 7 z nich bylo buď z Liverpoolu domů nebo zpět
Navštívených zemí: 7
Průměrná doba pobytu: 3.5 dne
Posts published: 50
Beds slept in: 10 (1 hostel, 1 B&B, 1 couch, 2 rented for a long term, 6 hotels)
Nights spent in the car: 5
Plane rides: 13 (not including layovers), 7 of them were going home and back to Liverpool
Countries visited: 7
Average length of stay: 3.5 days
NEJOBLÍBENĚJŠÍ FOTKA / FAVOURITE PHOTO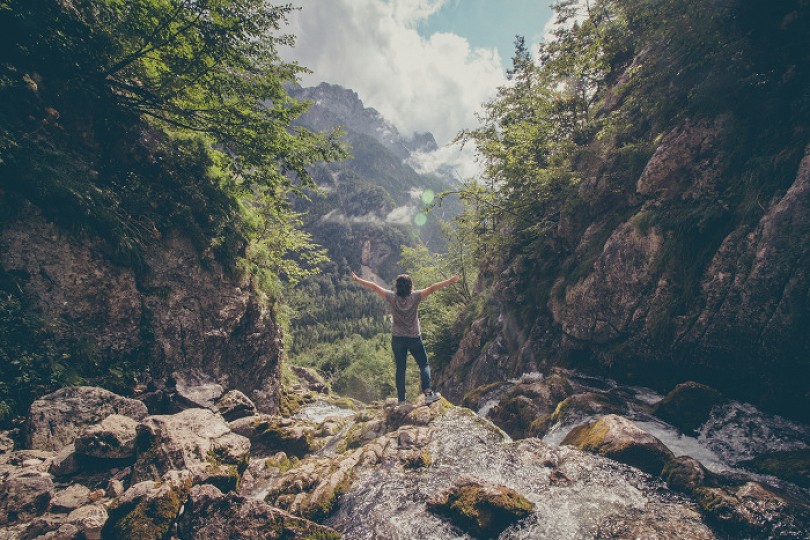 Dlouho jsem přemýšlela, jestli zvládnu vybrat jednu fotku z celého roku, ale nakonec to vyhrála tato ze Slovinska. Je od pramene řeky Soča, který má neuvěřitelně tyrkysovou barvu a musíte si ho zasloužit výšlapem do kopce. Je to neskutečné místo, kde si voda vytékající z pramene hledá cestu mezi kameny dolů do údolí a cestou tvoří jezírka a vodopády. Každý den ve Slovinsku byl ve znamení objevování dalších a dalších krásných míst, ale tahle fotka asi vystihuje celou dovolenou nejlépe. Všechny články z našeho roadtripu po Slovinsku si můžete přečíst tady.
It took me a while to pick just one from all the photos I've taken during the year but in the end I've chosen this one from Slovenia. It's from the Soča river spring, which has an incredible torqouise colour and you have to deserve the view by walking up the hill. It's an incredible place where the water from the spring is finding its way between rocks down to the valley and creates little lakes and waterfalls on the way. Each day in Slovenia was about discovering incredibly beautiful places but this picture probably captures the essence of our holiday.
A CO BUDE DÁL / WHAT'S NEXT
Upřímně žádný jasný plán nemám. Minulý rok, když jsem tady publikovala první článek, neměla jsem tušení, že budu psát za rok tento, v knihovně, v přestávkách mezi analyzováním dat a psaním diplomky. A teď vůbec netuším, kde budu v zimě, natož příští rok v létě (doufám ale, že někde, kde je větší teplo, sever Anglie není ideální letní destinací). Nějaké plány na následujících pár měsíců ale mám - do 13. září jde všechno stranou, většinu času strávím v knihovně a většinu peněz utratím za kafe. Naštěstí mám naplánovaný alespoň víkendový výlet do Lake Districtu, abych se z toho úplně nezbláznila, a po odevzdání diplomky vyrážíme s Pavlem, který mě sem přijede vyzvednout autem, na krátký roadtrip směrem domů.
Ke konci září ještě dlouho plánovaný výlet do Barcelony a potom už budu doufat, že natrefím na práci, kde si mě budou chtít nechat. Ještě před koncem roku se zajedu rozloučit s Liverpoolem na promoce (musím to zaklepat) a to bude konec celého magisterského dobrodružství.
Tak doufám, že se tu uvidíme i další rok :).
I don't really have a plan to be honest. Last year when I published the first post on this site and showed it to the world, I had no idea that a year later I'd be writing this post in the library between analysing data and writing my dissertation. So I literally have no idea where I'll be next winter, let alone next summer (hopefully it will be somewhere warmer though, Northern England doesn't really know how to do summer). There are some plans for the next few months though - my plan until the 13th September is pretty clear - to spend the majority of my time in the library and most of my money on coffee. Luckily I have a weekend trip to Lake District planned with my friends and after I submit my dissertation, my boyfriend is taking me on a roadtrip home.
After that I'm finally going to Barcelona for a few days and in October I'll be looking for a new job, since I'll be living at home again. I'll make one final trip to Liverpool for graduation in November (knocking on all the wood) and that will be the end of my year-long MSc Digital Marketing course.
I hope you'll stick around for the next adventures :).
---