After years of planning, I finally managed to book a trip to Barcelona this September. Although two days were definitely not enough and you would need at least a week of intense exploring to see at least all the "must-see" spots, our "weekend" girl trip was an unforgettable experience and Barcelona certainly exceeded our expectations.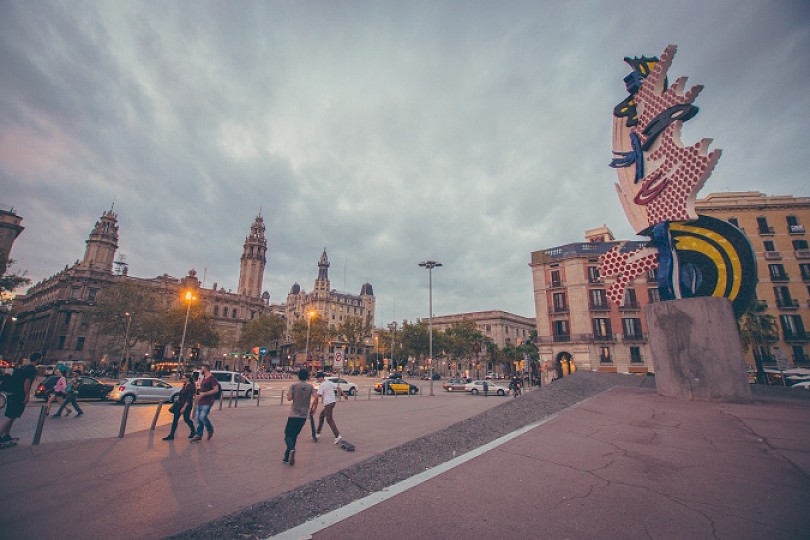 DAY 1 - ARRIVAL
We booked a flight from Vienna to Barcelona, mostly because Vueling offers great deals and there's a good connection between Vienna and Brno. In two hours we were in Spain and the airport shuttle from El Prat airport took us to the city centre in approx. 30 minutes. The longest part of our journey was therefore done and our main tasks for the afternoon were: to find our hostel (which was supposed to be an experience in itself since I'm not the biggest fan of hostels) and to find a place for dinner. Our exploration of Spanish cuisine started with ordering ten different tapas in a restaurant we "randomly" chose (read: based on the menu, occupancy, price and our hunger). Spain outdid itself, the food was delicious and we couldn't decide which plate was the best one (but we decided eventually – it was fried cheese with jam, sounds weird, tastes delicious).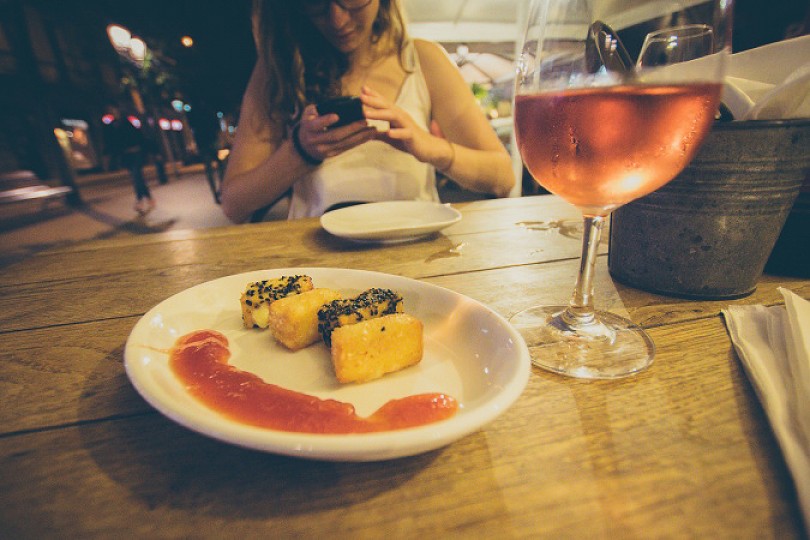 DAY 2- HISTORY OF BARCELONA
We dedicated our first full day in Barcelona to the historical centre thanks to a free walking tour. Although there are many companies offering these kinds of tours, we were really happy with Sandemans, which was recommended by the staff in our hostel and I can honestly say you can't go wrong with their walking tour.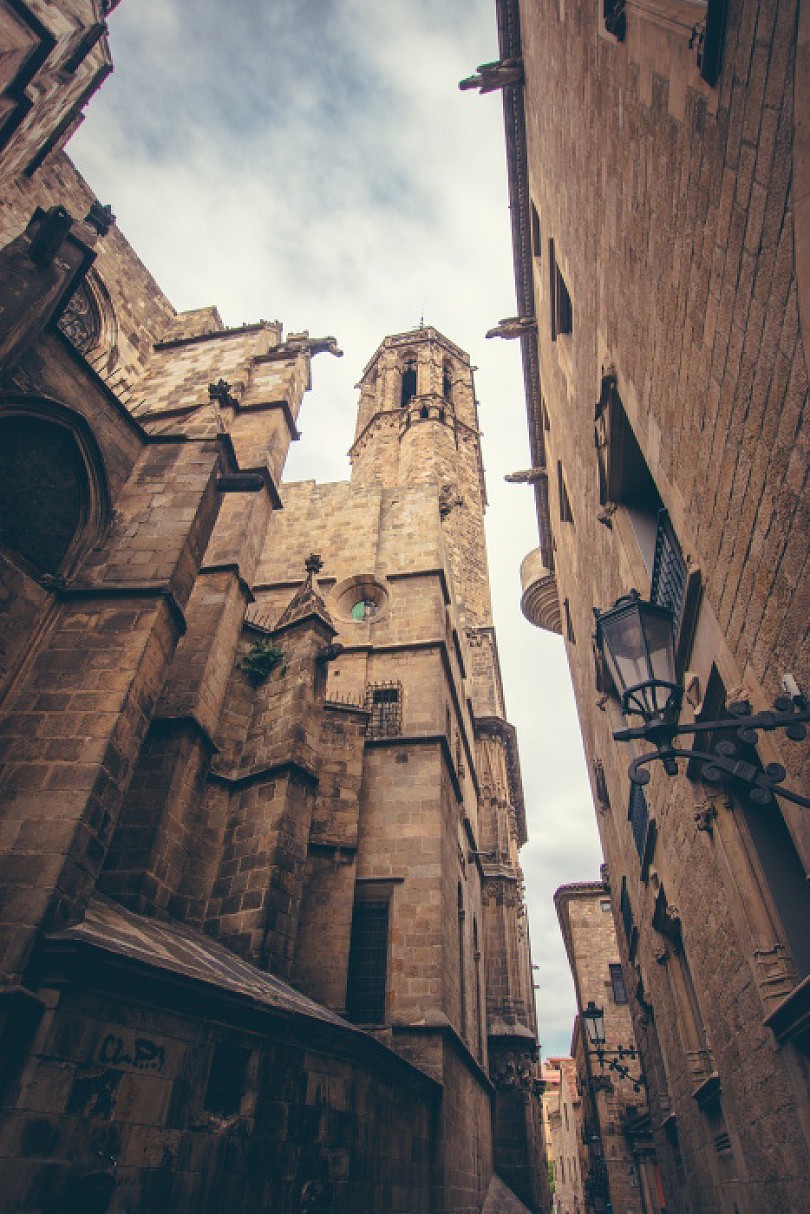 10:00 FREE WALKING TOUR
We explored the historical centre with Filipa, our amazing guide whose introduction to Barcelona's history was full of Game of Thrones or Lord of the Rings hints so it was much easier to remember the historical facts :D. The tour started at the Jaume I metro station, which is the starting point for most of Sandemans' tours and where our small (approx. 15 people) group was impatiently waiting for our tour. During the tour, which lasts for over 2.5 hours you'll hear many facts but also interesting stories, you'll learn about Catalonia and its kings and queens, all that in relation to the buildings, squares and streets you're walking through. My personal favourite stops on this tour were Barcelona Cathedral with the demonstration of Catalonian Gothic architecture, Gothic Quarter with its old soul and atmosphere of the Barcelona from the past or El Born District, where old mixes with new and history is present in the modern life of its inhabitants.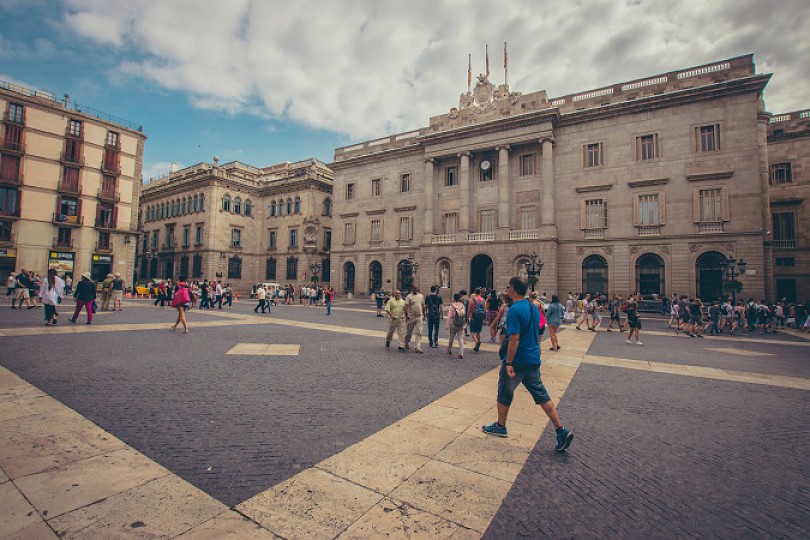 We stopped in a café for a short break during the walk, where we could discuss what we've seen so far over a cup of coffee and there was a chance to book other Sandemans tours. We decided to book a Wednesday afternoon with Gaudi which was a paid tour (10€/per person) dedicated to exploring his most famous works and other important architects from the beginning of the 21st century.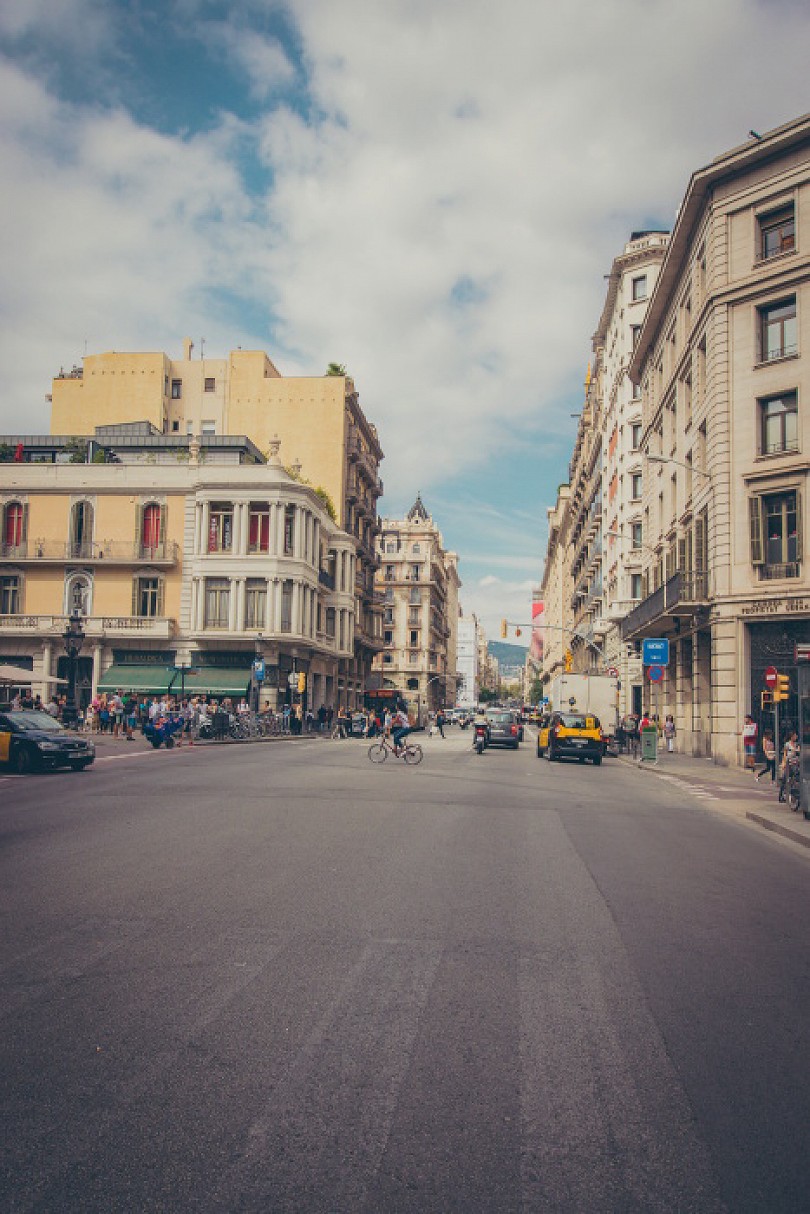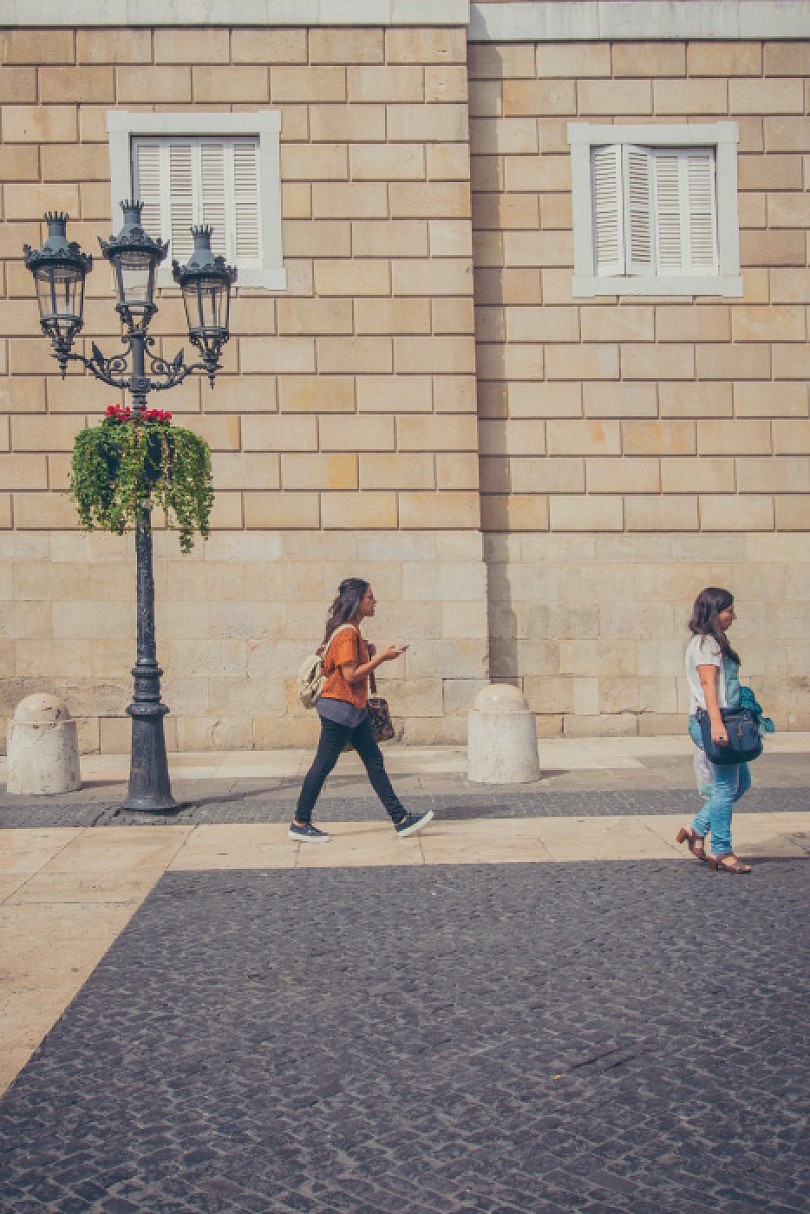 13:00 EL BORN / LA RIBERA DISTRICT
The walking tour ended in the El Born District, where we decided to walk around and get lost in the narrow streets and small squares full of hipster cafes and shops. It's not only a hipster district, though, there are places and buildings with huge historical importance for Catalan people, eg. Church of Santa Maria del Mar and the square that commemorates the defeat of the Catalans by the Bourbons in 1714 and the conclusion of the War of Succession.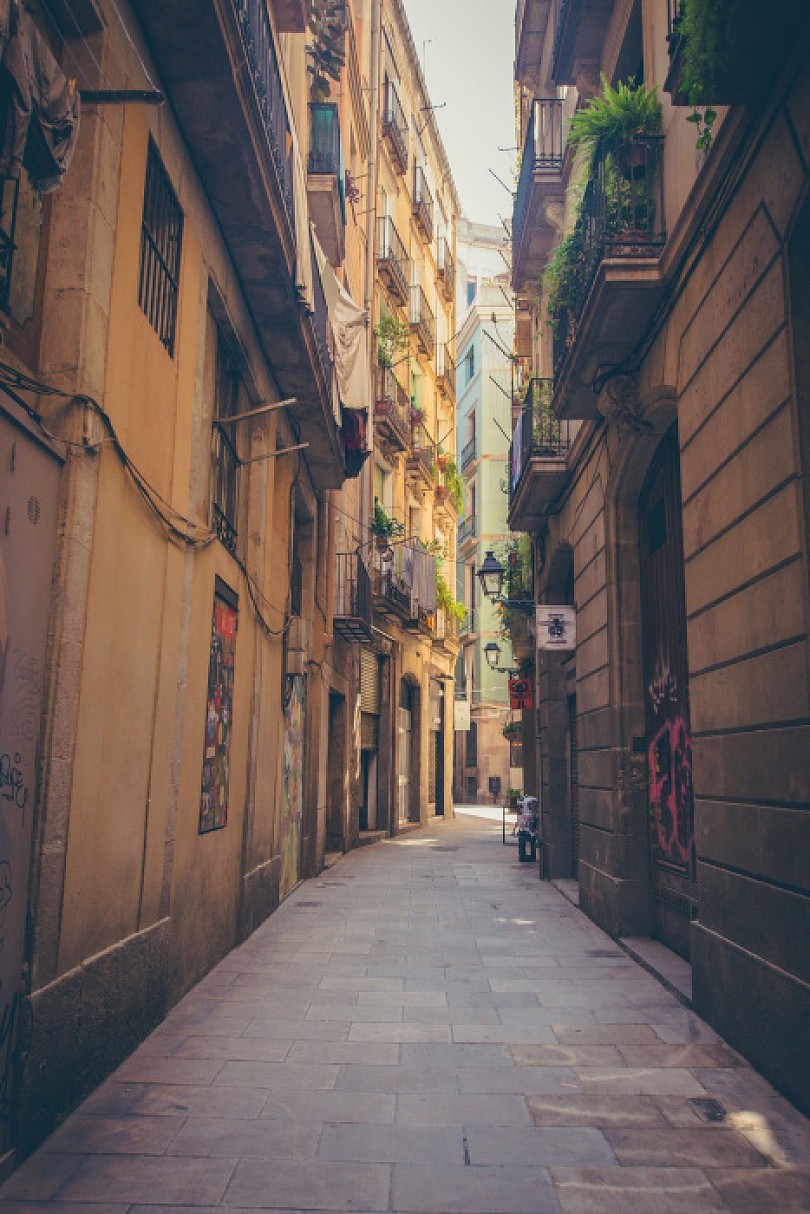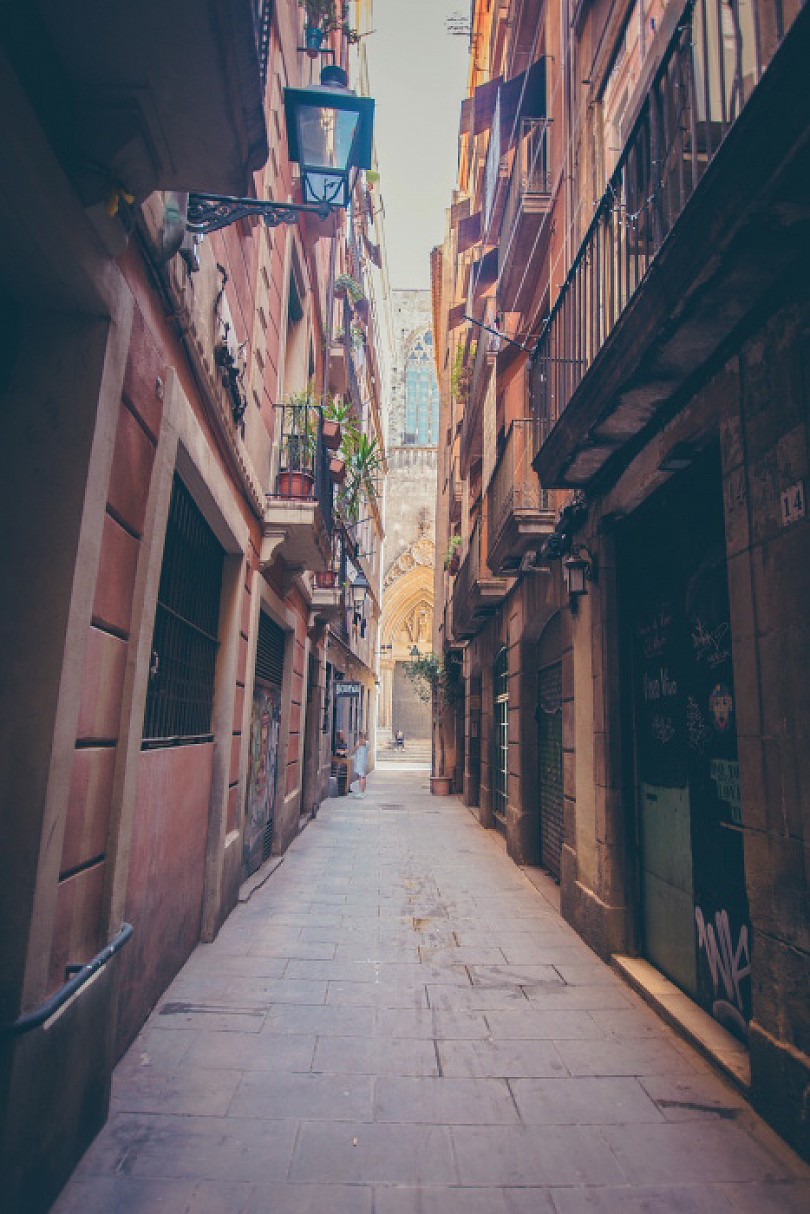 15:00 LUNCH BY THE SEA
We got to the pier just in time for the "menu del día" which we decided to try in a restaurant recommended by a Spanish friend (thank you María!). La Barca del Salamanca isn't a cheap restaurant in our books (the main courses mostly start at 15€) but despite the waiter who wasn't overly excited to tell us about their "menu del día" we managed to convince him we know what it means and he pulled out a paper from his back pocket with menu in Spanish. The only issue was that we only know a few sentences in Spanish and therefore we basically guessed what we want to order and were constantly surprised by what arrived at our table.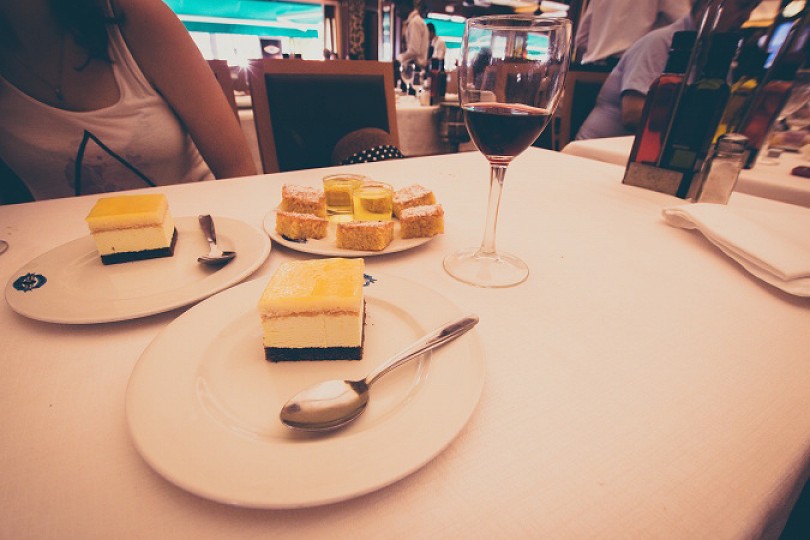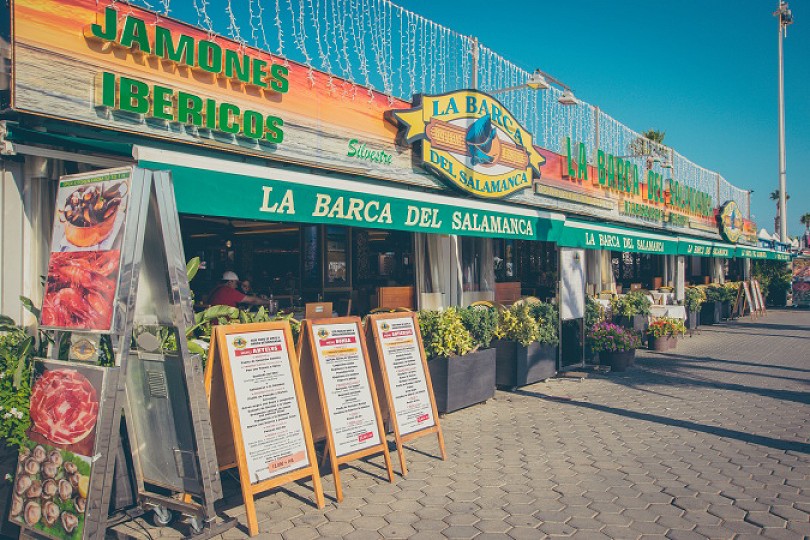 After approximately two hours we spent eating and after an amount of food that would normally last us for a week, we were really surprised when we decided to pay and found out that the starter, two main courses, a dessert and another dessert plus drinks cost us 12€ each, which is less than one main course from the regular menu. Which means if you ever go to a restaurant for lunch, the majority of them should offer this kind of menu for a great price, ask for it!
Anyway, we finally know why they enjoy siesta so much, we literally couldn't move! :D
17:00 THE BEACH
To have a little break after the lunch we decided to walk along the beach toward the iconic W hotel. The water was quite cold to swim in (and we would probably sink quite quickly after that lunch, haha), but it was great to just walk along the water and to dip our feet in the sea. Anyway, there's always space for a swimsuit in the bag so just take one with you and decide for yourself.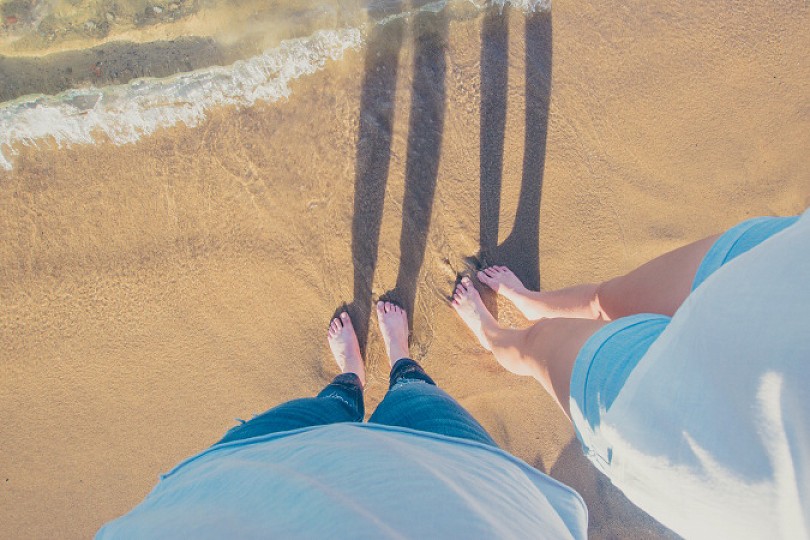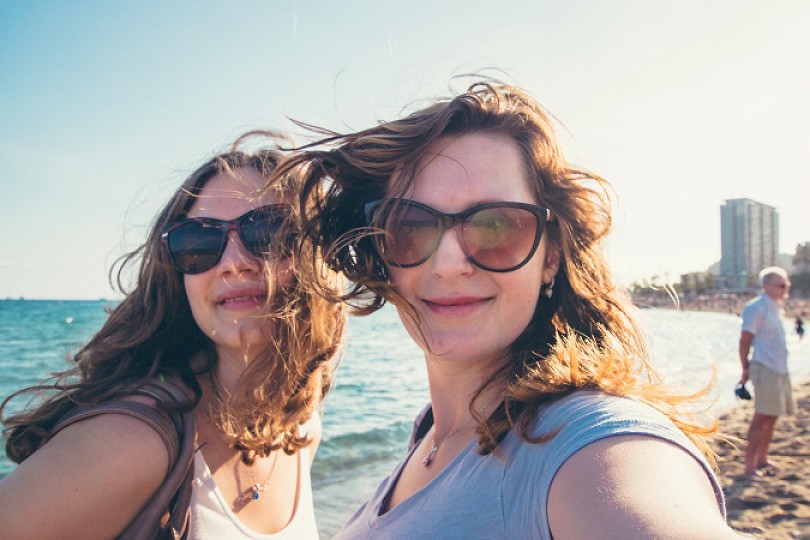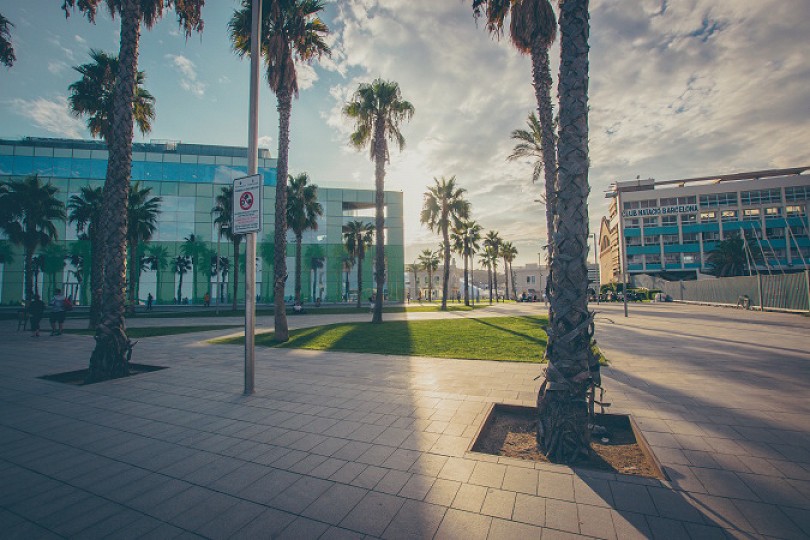 18:30 GOTHIC QUARTER
On our way from the beach to the hostel we went back to the Gothic Quarter once again to enjoy the atmosphere of the city in the evening in the narrow streets between the old houses and hidden squares with cute restaurants looking really tempting.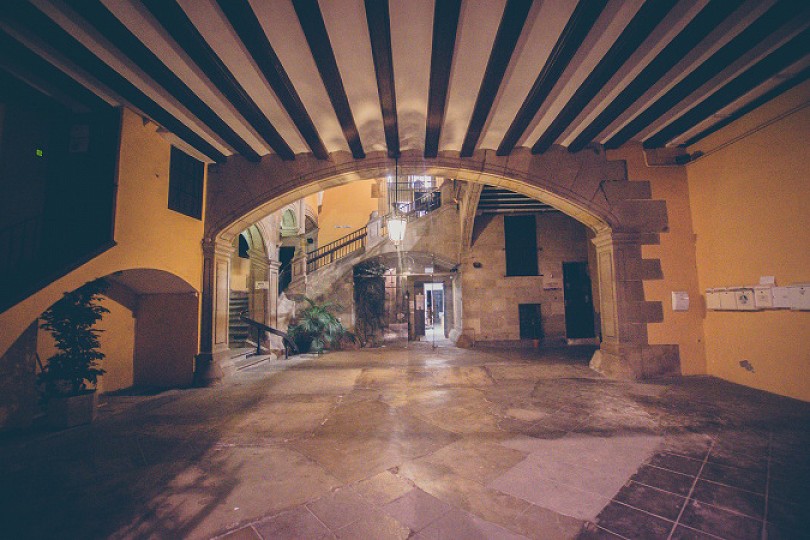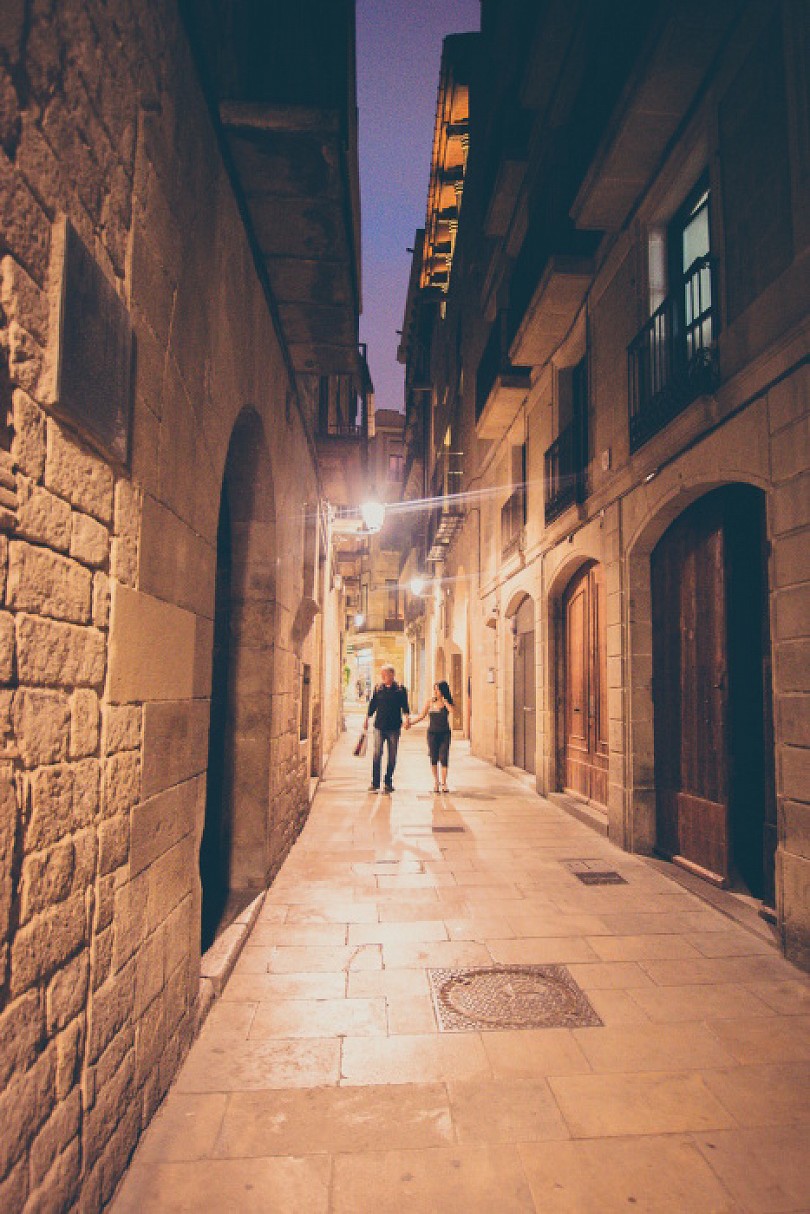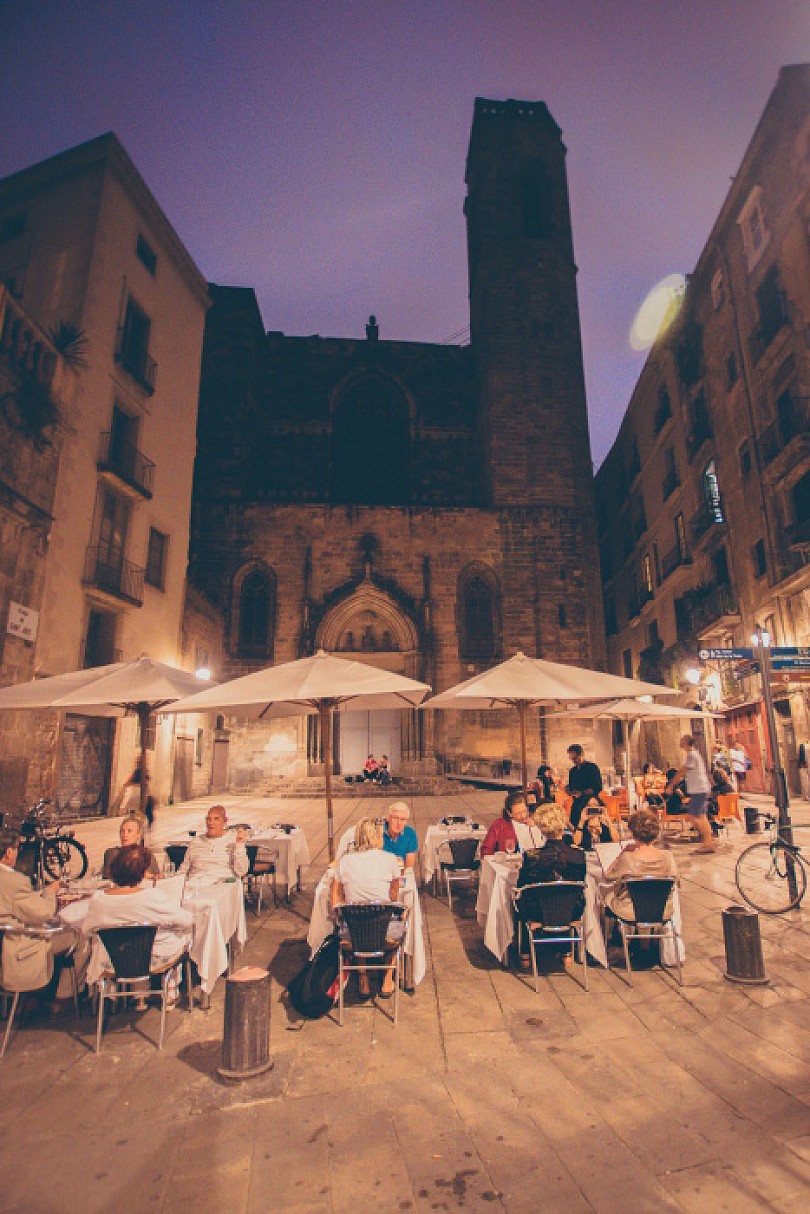 20:30 DINNER
This should be the place to recommend a place for dinner but you might skip it after that lunch, which is what we did. After the "menu del día" we weren't hungry until the morning so I'll just be honest with you, it's best not to make too many dinner plans haha.
The next day Park Güell was on our agenda together with the Gaudí tour and Sagrada Familia so if this is what interests you about Barcelona, continue reading this post :).
PIN THIS FOR LATER