The last time we mentioned Utah was when we left Arches National Park. Slightly tired after the whole day of driving, visiting Canyonlands first, trying out how offroad we can go with our rental car, helping two other tourists whose car gave up but they still wanted to keep going and finding out that an arch formed by rocks isn't what will knock our socks off.
Anyway, it was 400 kilometers to go from Arches NP to Bryce Canyon so brace yourselves (pun intended), we're on the road again. After driving as far as we could we found the first parking lot and slept in the car. To be honest, I don't remember the exact place since it was just a random shopping mall and in the morning we just woke up, bought some breakfast and continued.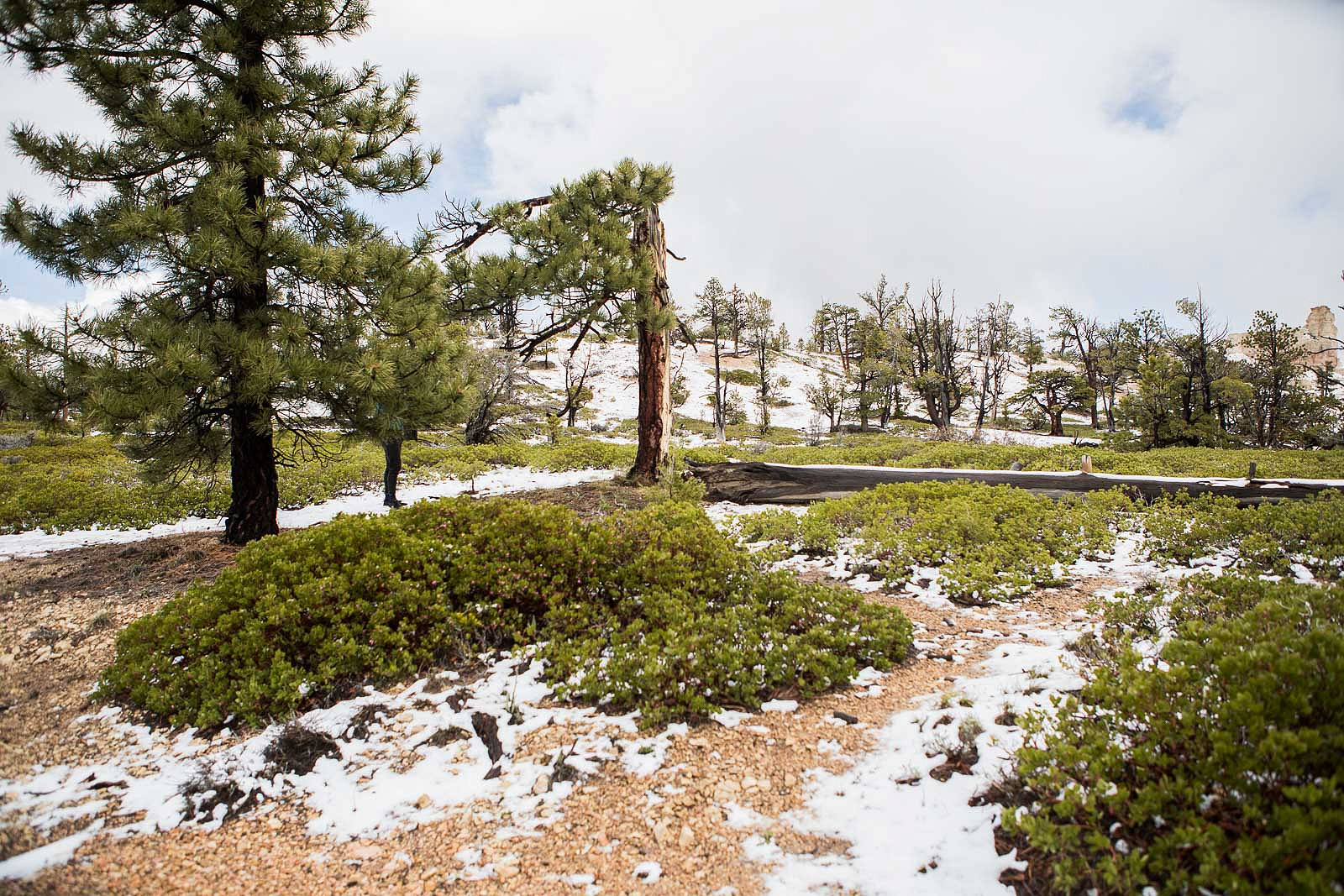 Falling asleep Pavel was slightly skeptical about another national park with red rocks but we were about to be amazed by how different it is with its unique spire-like rock formations, "hoodoos" and magical views.
We started the visit with the Scenic Drive which follows route 63 and takes you through the park to the furthest point, if you want to drive to the end, it's 18 miles one way and could take you approx. 2 hours. We decided to only do a part and finish the drive at Paria View.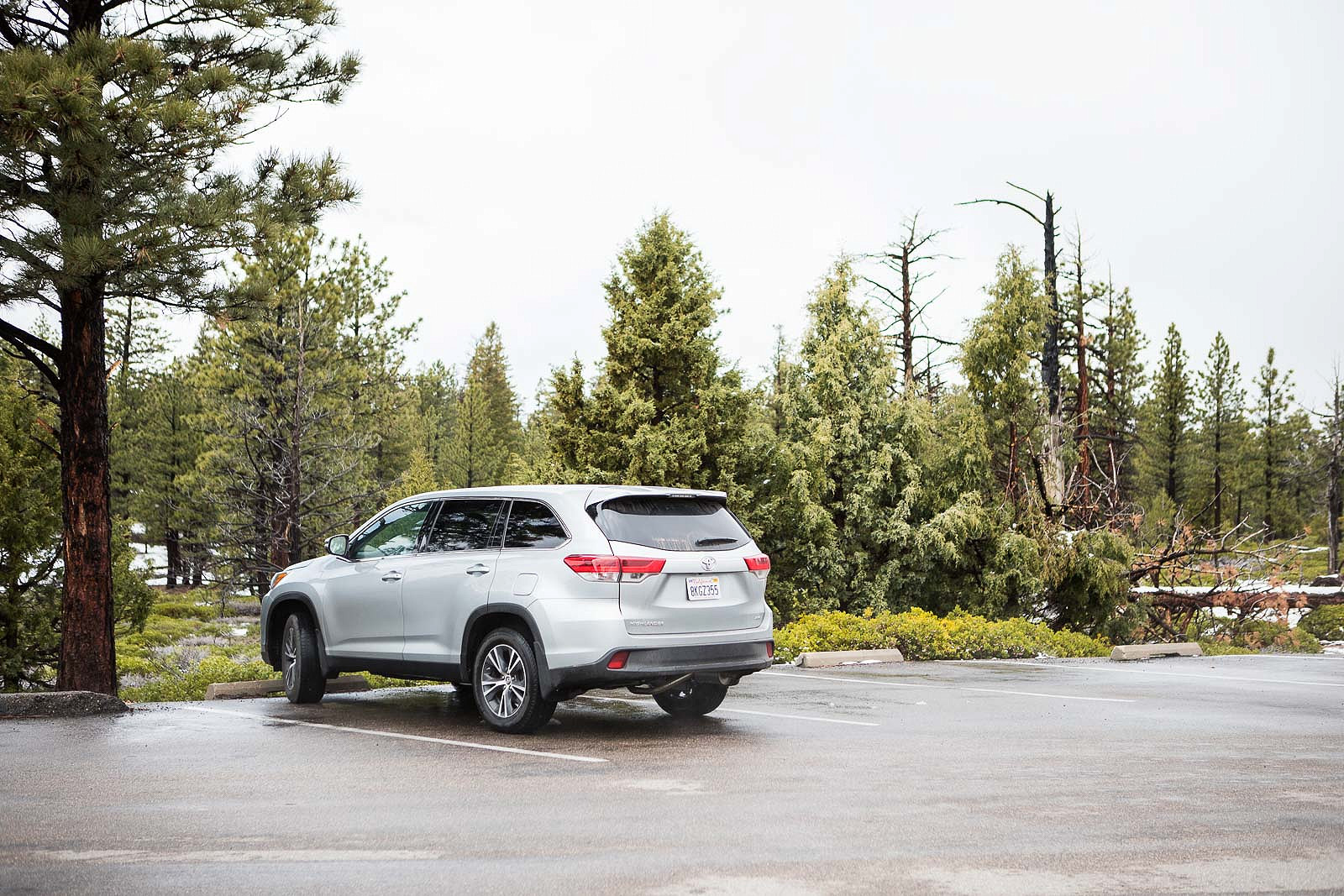 Paria View was the furthest we went in the park (it's a 30-minute drive from there to another viewpoint, Rainbow Point, but we decided to rather spend more time in this part of the park) and it was the first place we properly saw the beauty of Bryce Canyon.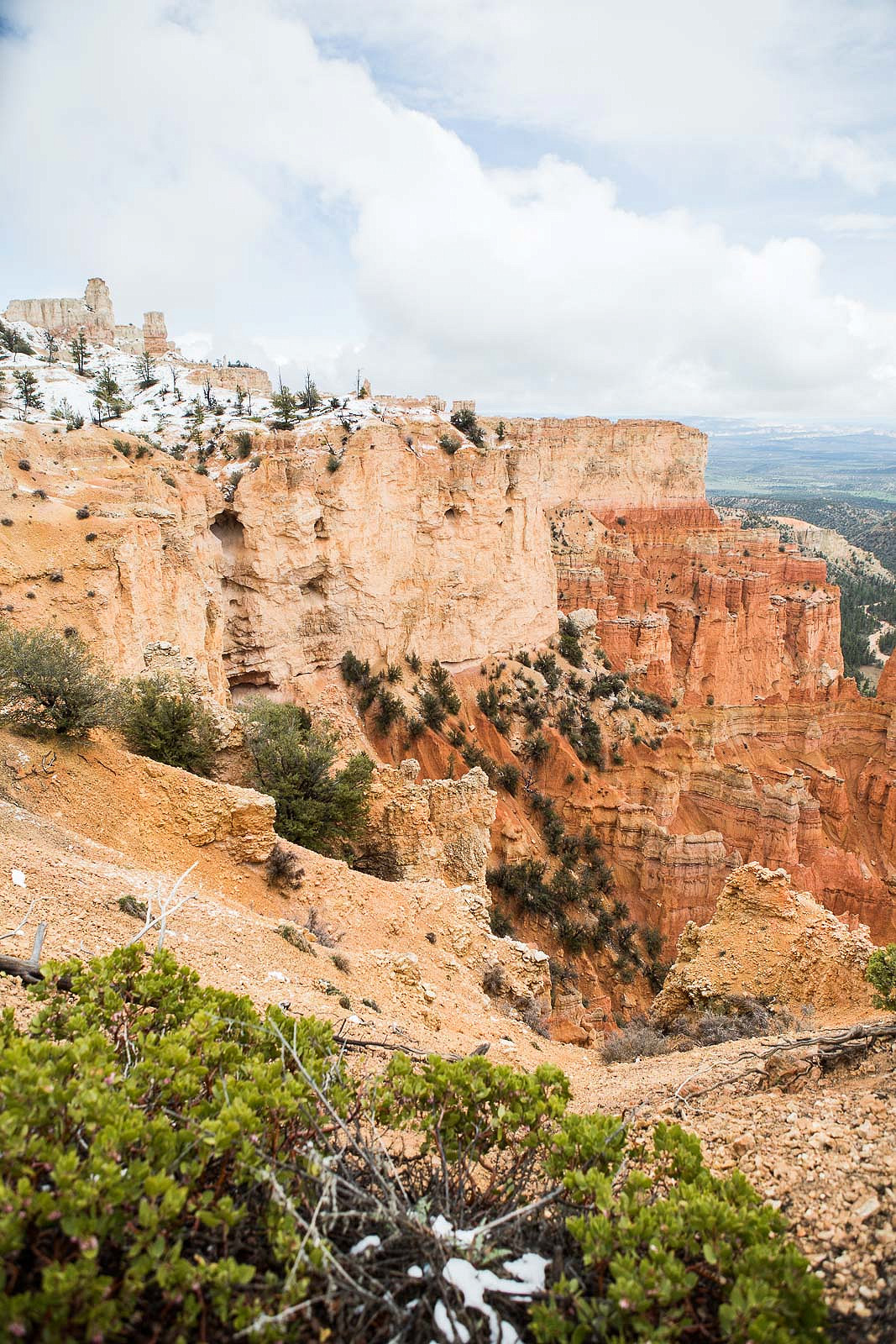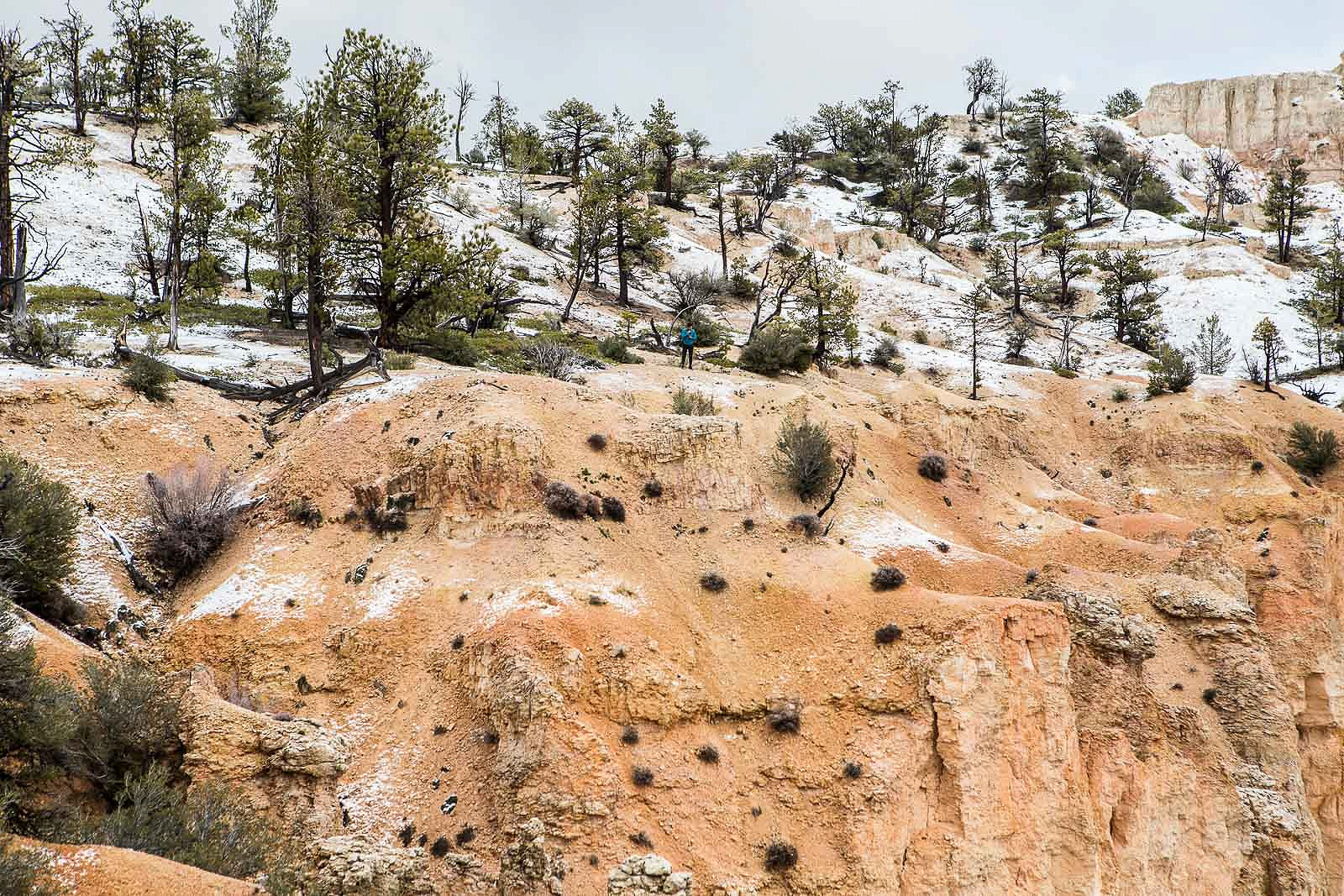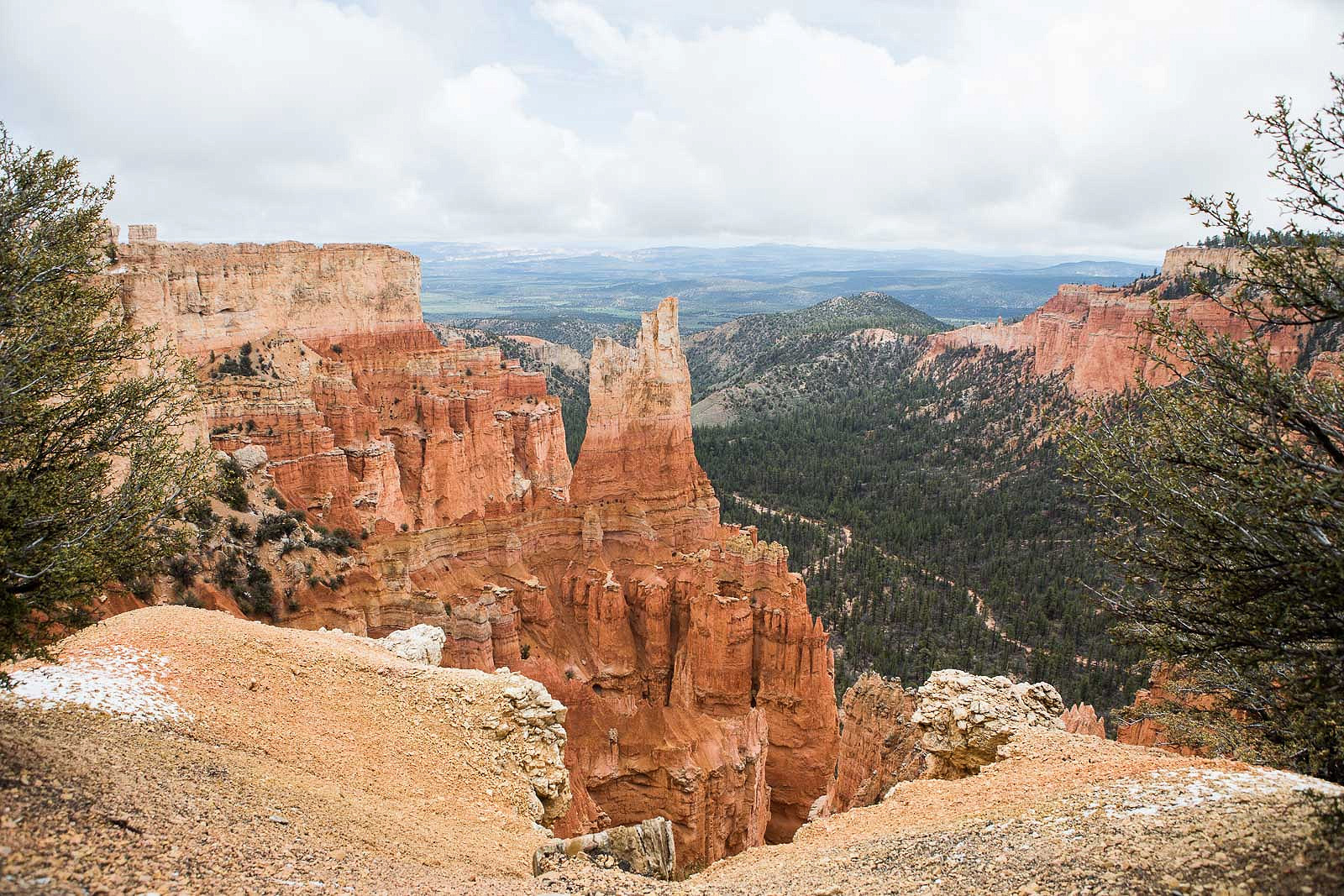 From there we continued to Bryce Point which is only a 5-minute drive from Paria View and offers probably the best views of the breathtaking amphitheater and the size of it. There are literally hundreds of hoodoos anywhere you look.
This viewpoint was a bit more crowded (compared to the empty parking lot at Paria View) but we enjoyed the short walk around anyway.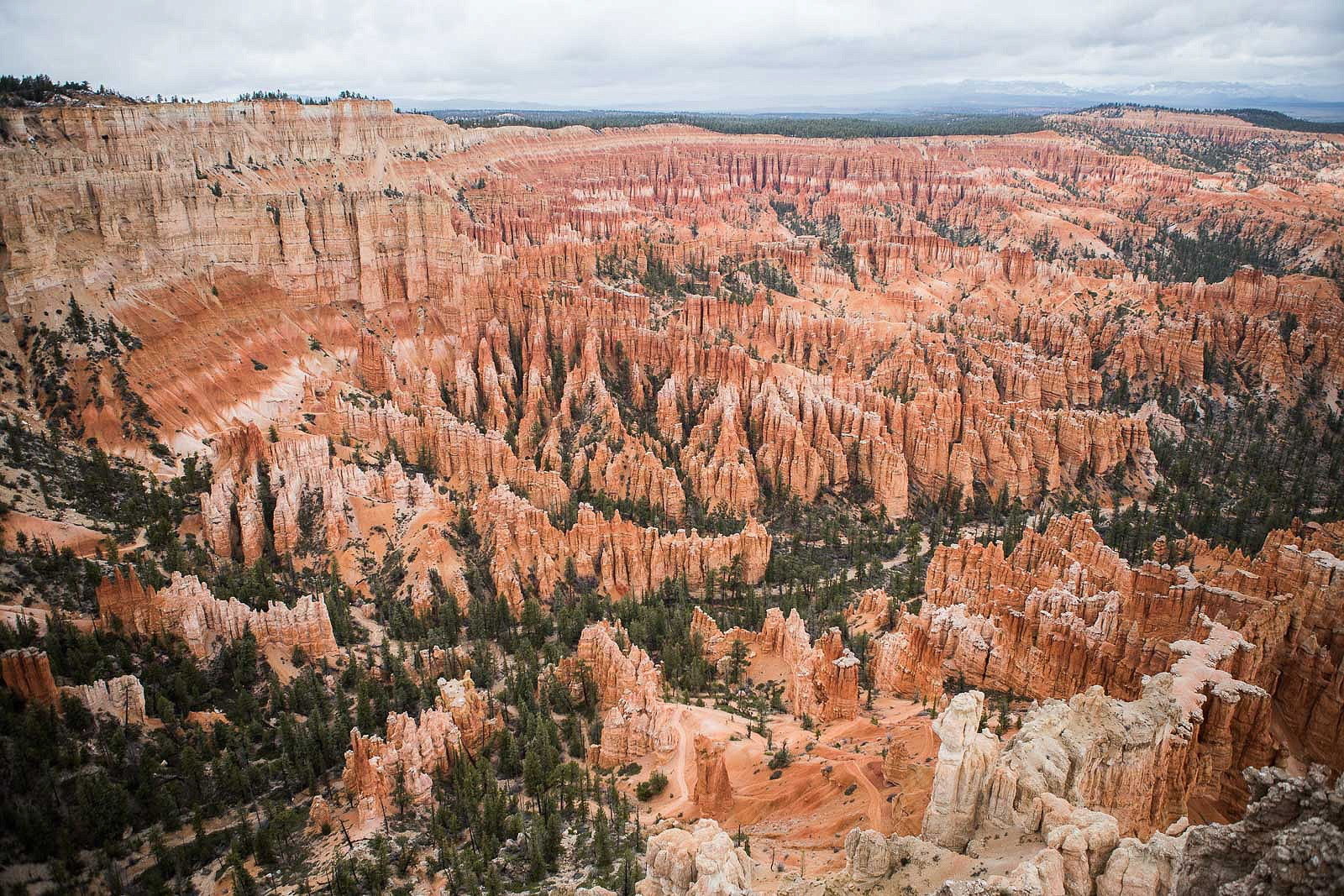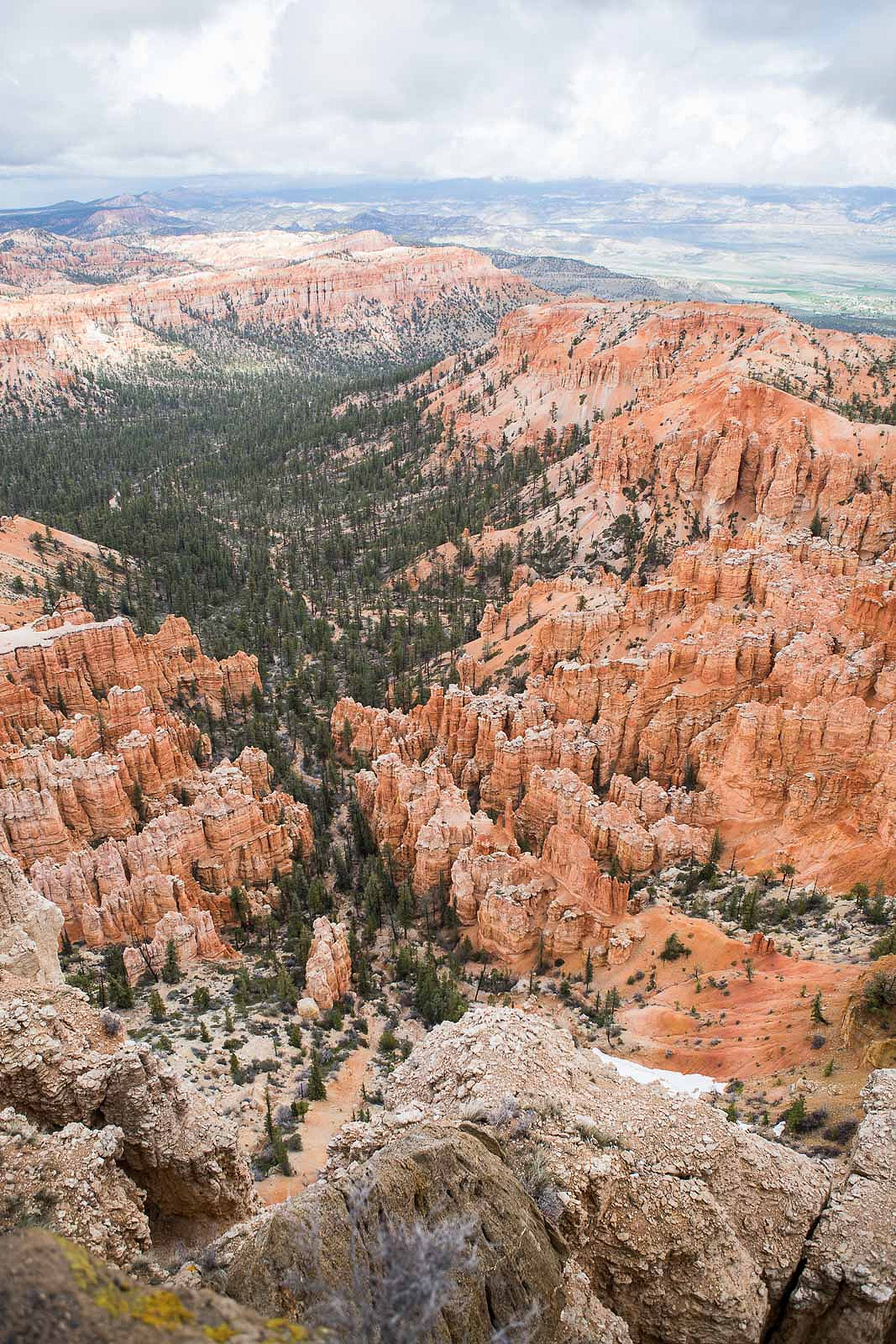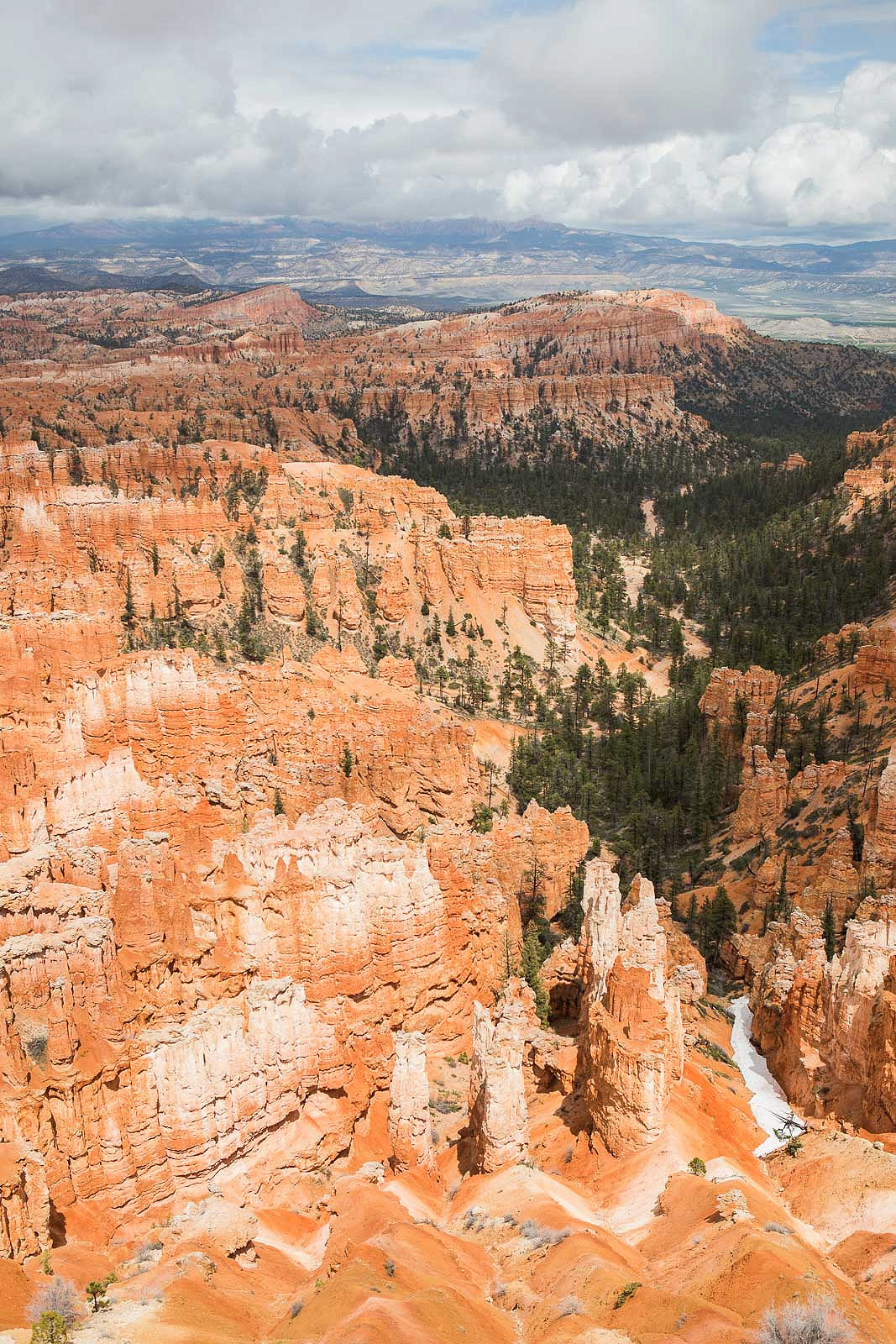 Back to the car for another short ride, this time to Inspiration Point. It also offers a view of the amphitheater but it is slightly lower than Bryce Point so you feel a bit closer to the hoodoos.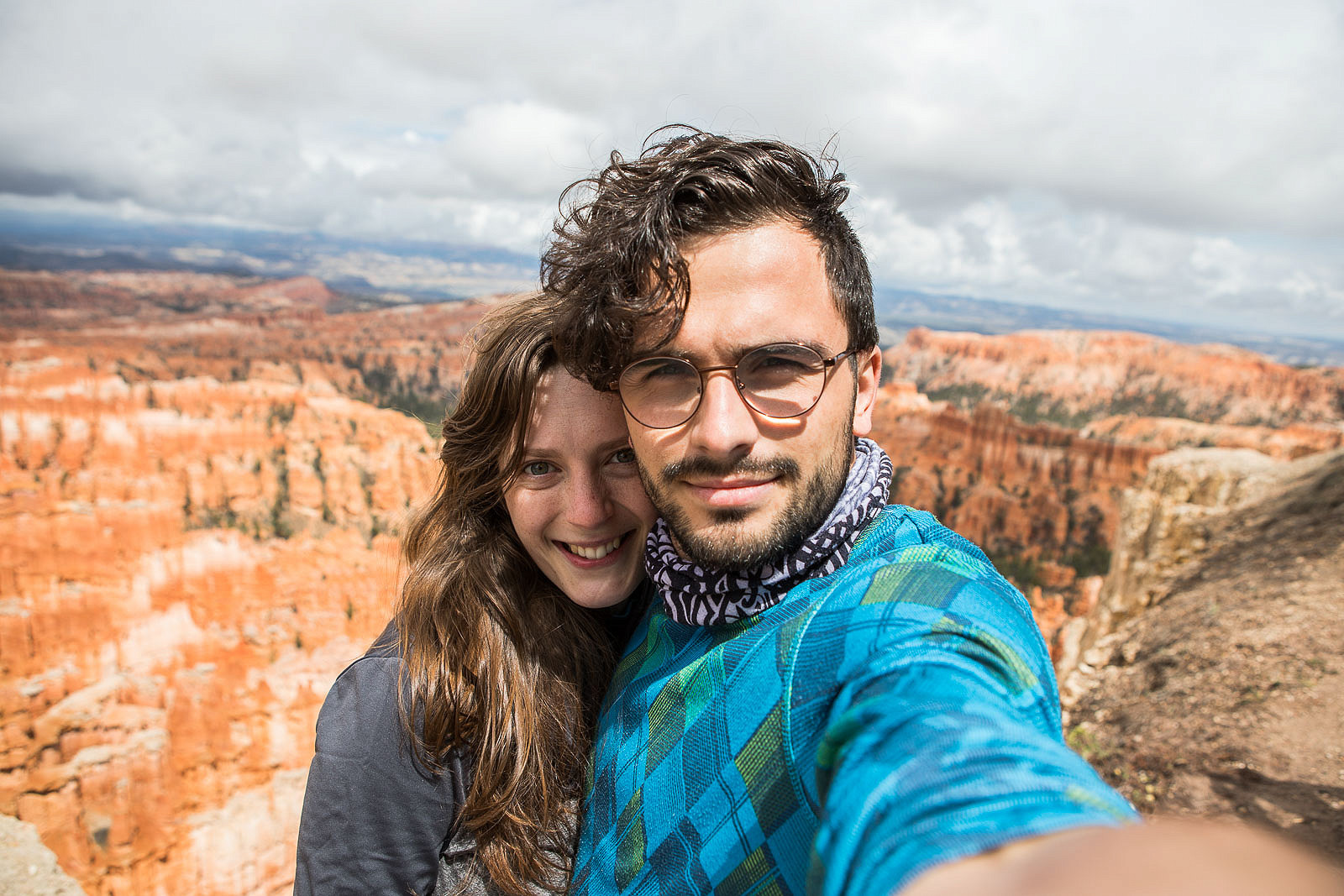 We're slowly coming closer to the tourist center at the entrance but looking forward to one more stop and a hike. Unfortunately the combination of trails we wanted to walk (Navajo Loop combined with Queens Garden Trail to get back up) was not possible due to weather (as you can see in the pictures there's still snow and some trails were still closed).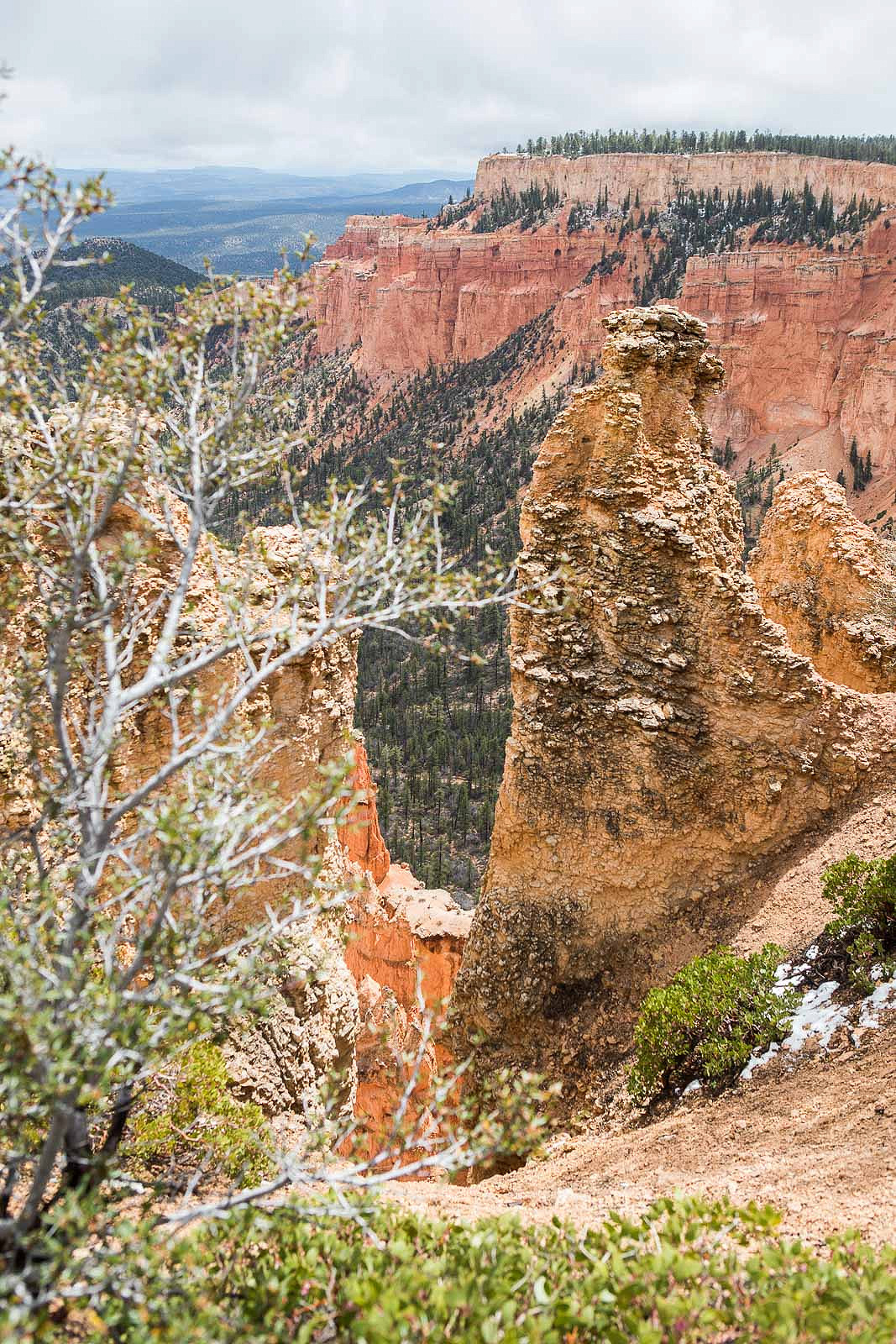 Anyway, working with what we have we drove to Sunset Point where the Navajo Loop trail starts to at least see the part of it that is accessible.
To the first viewpoint, Queens Garden it is only a short walk downhill which then turns right and continues to lead you down, closer to the hoodoos. The viewpoint was named after a rock supposedly resembling Queen Victoria, but we can't confirm any similarity unfortunately. The views are great though even if you don't see the queen.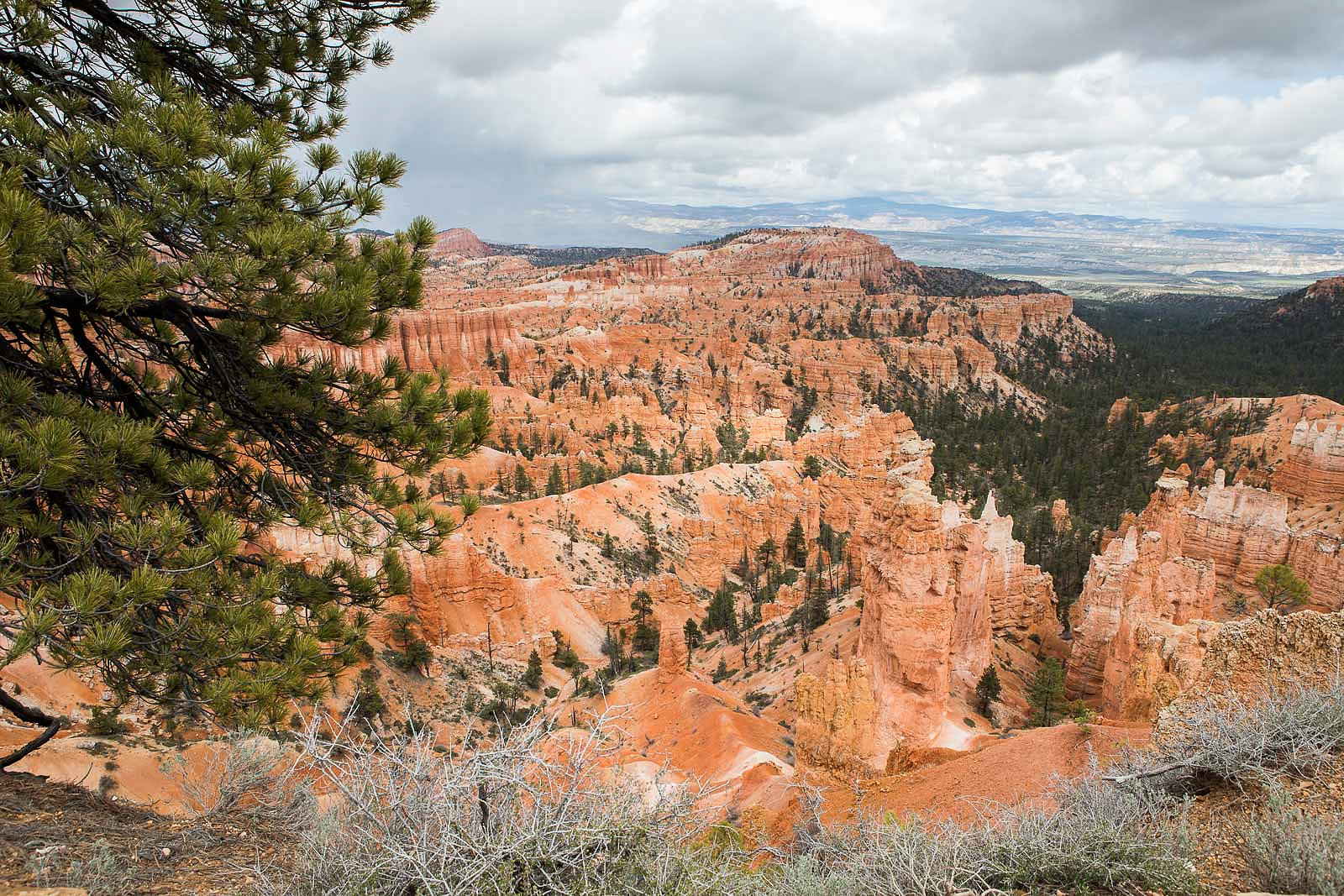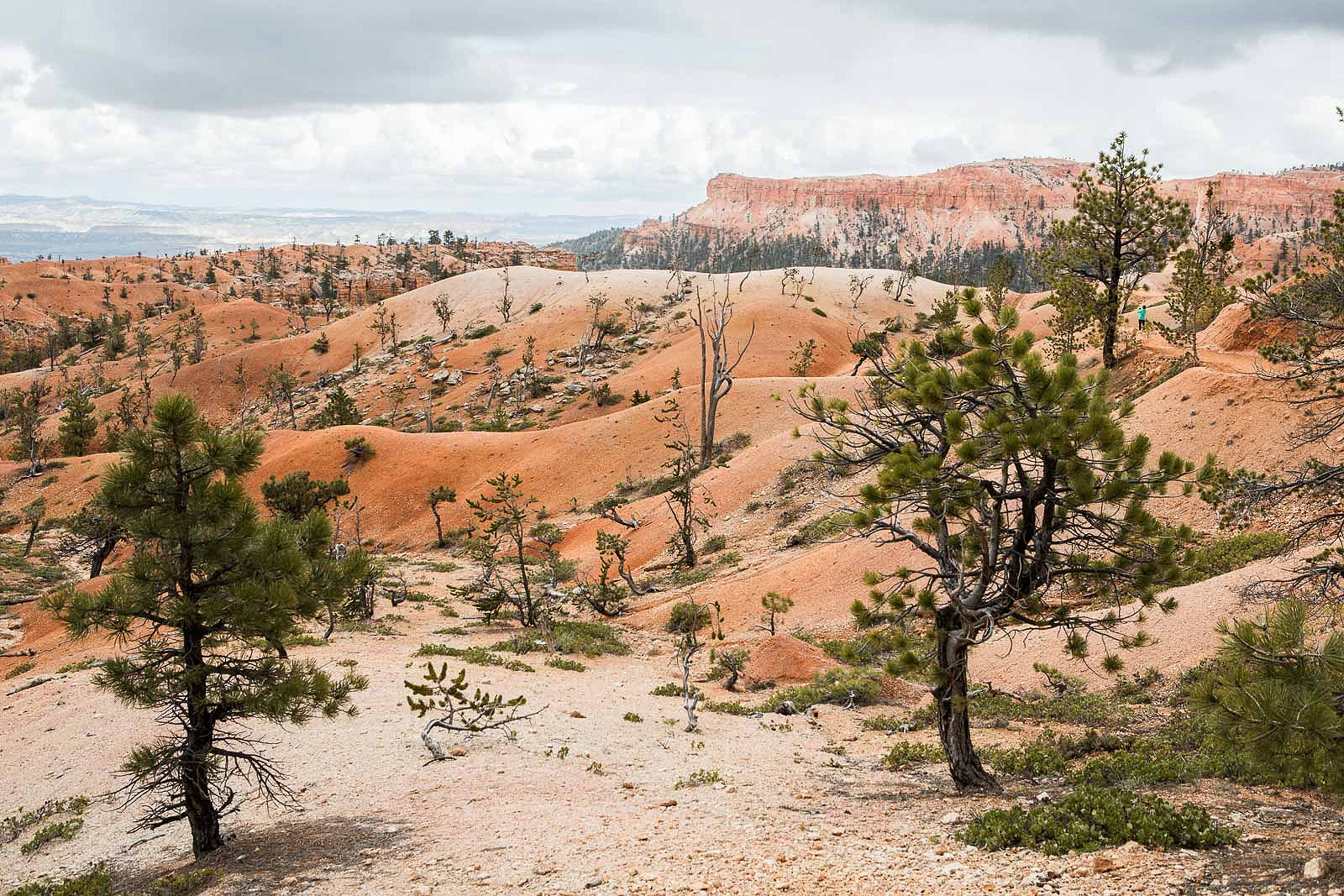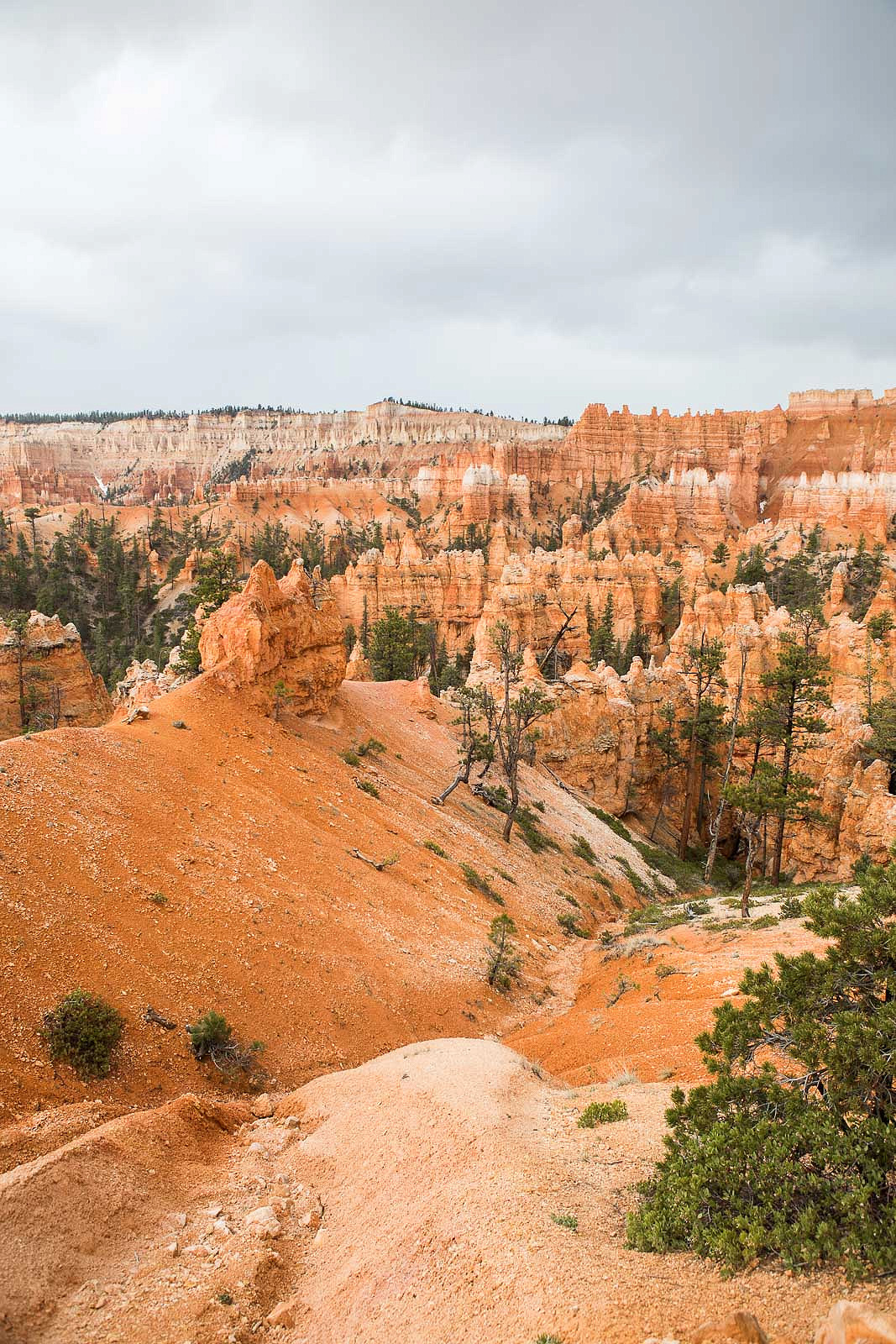 We also passed through two tunnel archways that are both quite narrow and can cause frustration when others just decide to ignore everyone else, but when we got to the lowest point and saw the rock formations above us, we were happy to enjoy the views again.
Since we couldn't go further because of the closed trail, we used the same way to get back up and walking in the rain we also noticed that when the top layer of the rock falls down it uncovers a rainbow of colours. Check it out! Have you ever seen such a colourful rock?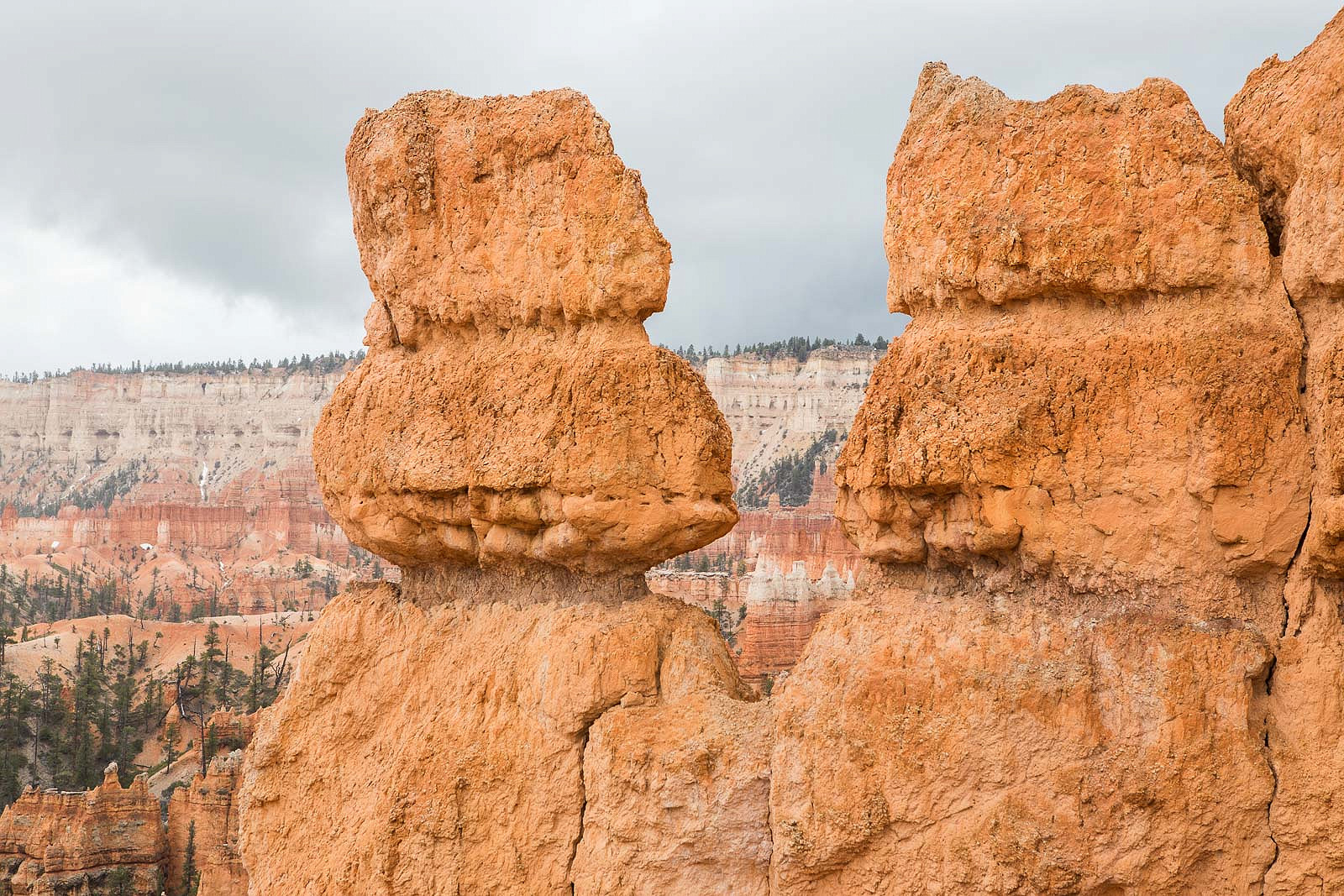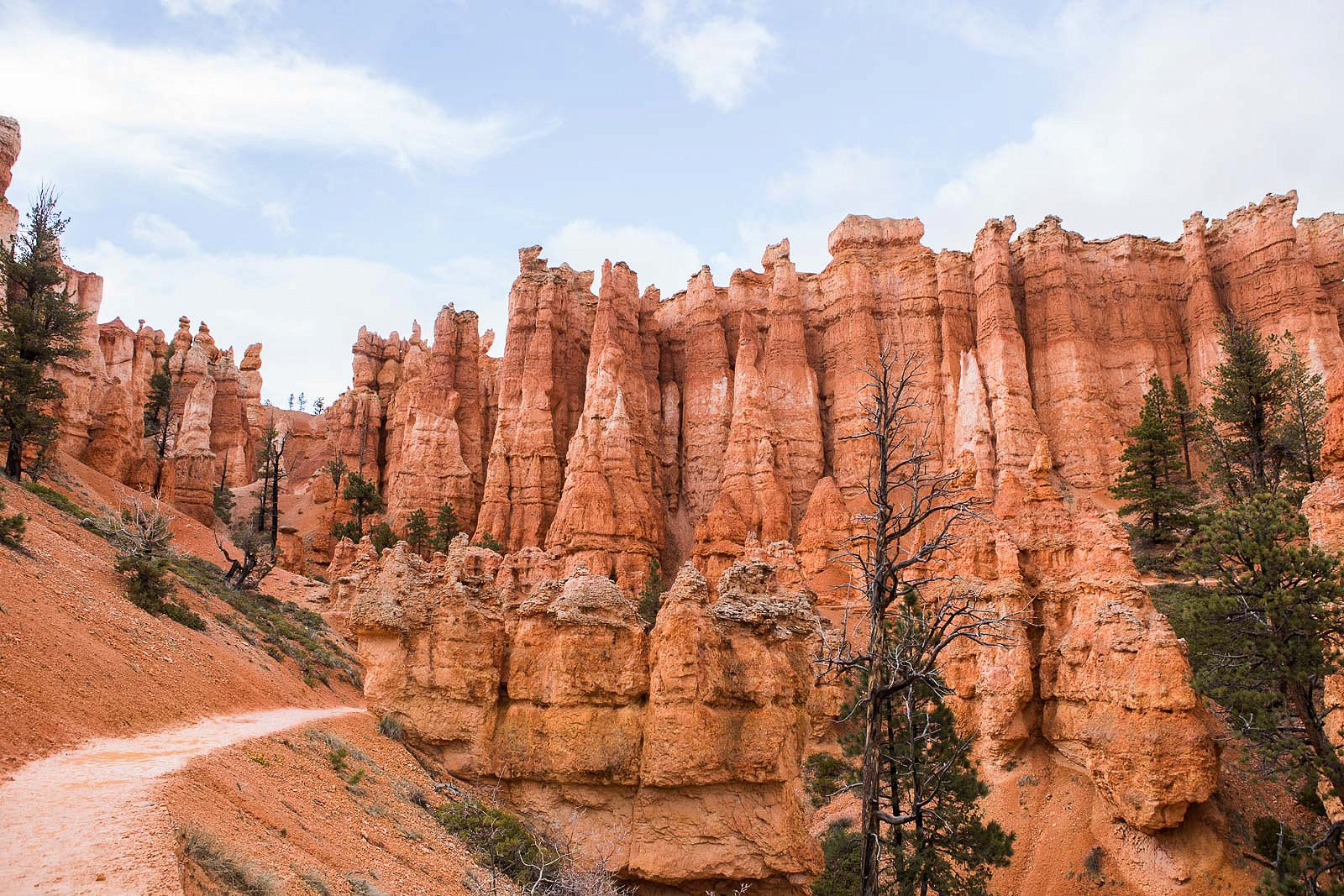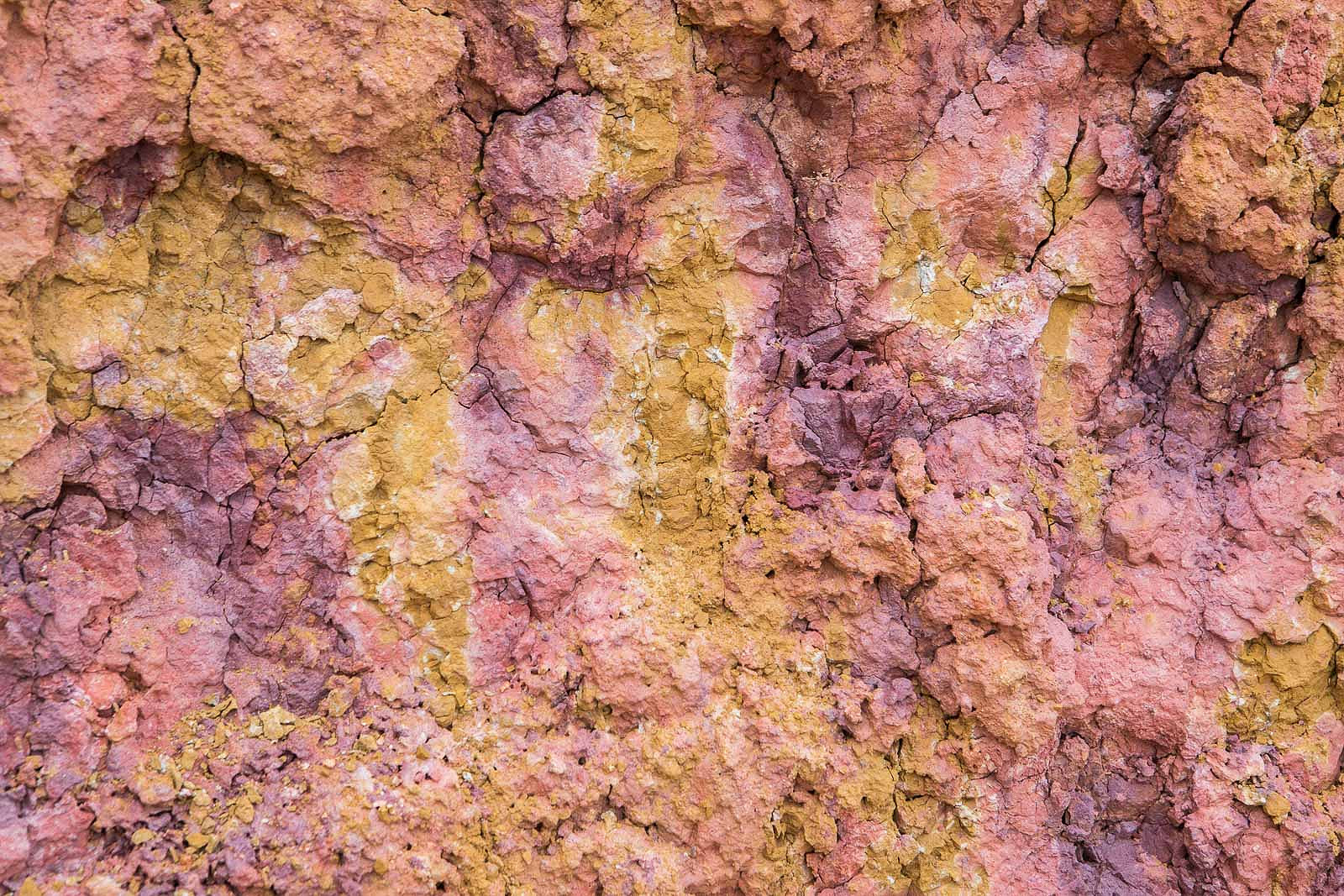 Can you visit Bryce Canyon and Zion NP in one day?
We actually thought we would visit Bryce Canyon and Zion NP on the same day since it only is about an hour away but we ended up staying in Bryce Canyon longer and heading to Zion NP the next day. I would therefore highly recommend planning to spend a day in each park because they are both equally beautiful. We've already written about Zion and the most beautiful trek here so you can continue reading.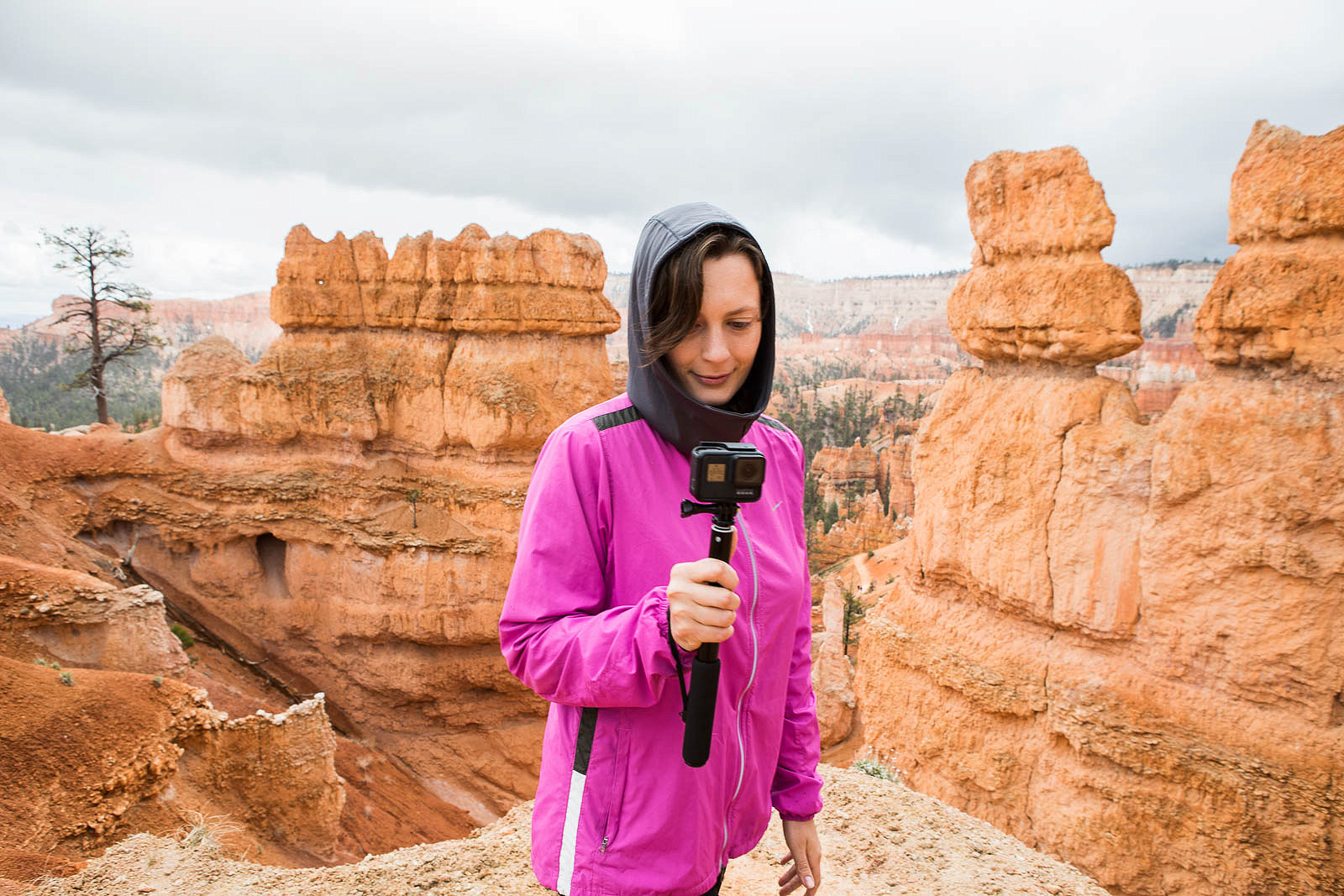 Entry fees and what to know before visiting Bryce Canyon
You can either pay for entry or better, buy the National Parks Pass which is also valid here and save yourself some money.


It is not very warm in Utah in May and it can also snow so don't be disappointed if some of the walks you planned on doing are closed and just choose from what's open.


During the summer months when the park is the busiest, you could struggle with finding a parking spot so take advantage of the free shuttle buses. They are not mandatory (unlike e.g. in Zion) but it should be easier to get around.


If you stay the night, make sure you go out when it's dark. Bryce Canyon is supposedly one of the best places to look at the stars and you could even see the Milky Way.
PIN THIS FOR LATER