The best thing you can do when visiting Mallorca is to rent a car. And what's the next step when you have a car? A roadtrip! So here's an epic itinerary for a weekend roadtrip to see all the top spots and enjoy the beauty of this island.
Palma de Mallorca
I recommend you start in Palma, because that's where you'll have a chance to feel the Spanish coastal atmosphere (there's even a house quite similar to the architectural gems in Barcelona) and you'll arrive to the airport in Palma as well, so it's a logical first stop. Have a coffee in one of the small coffee shops, visit the local market to buy some fresh fruits and snacks and just get lost. The city isn't too big so you'll always find a way back to the car park. On the other hand there's a lot to see and many great restaurants, so there'll definitely be a separate post about Palma :).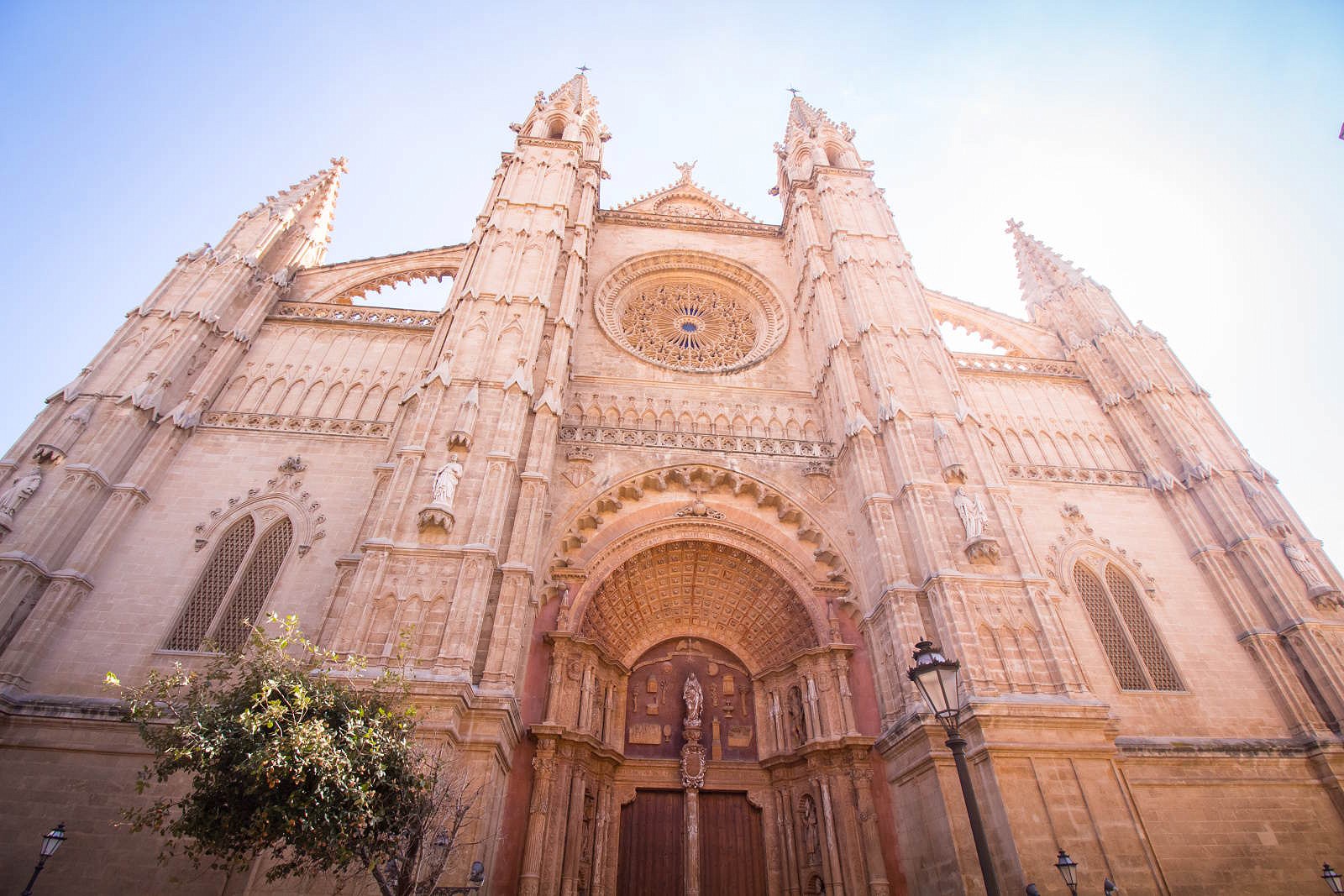 Cala Cap Falco
We didn't know what to expect when we decided to follow the signs to this place, so the fact that we discovered a cave and clear blue water was an amazing coincidence. Definitely stop here to enjoy the view. You can drive to the beach but there are also steps that you can take from the hill, but since the best offroad car is the rental car, we drove there. Now Peugeot can say their car's offroad skills have been tested (although it wasn't the plan when they were making the car I guess, well, nevermind).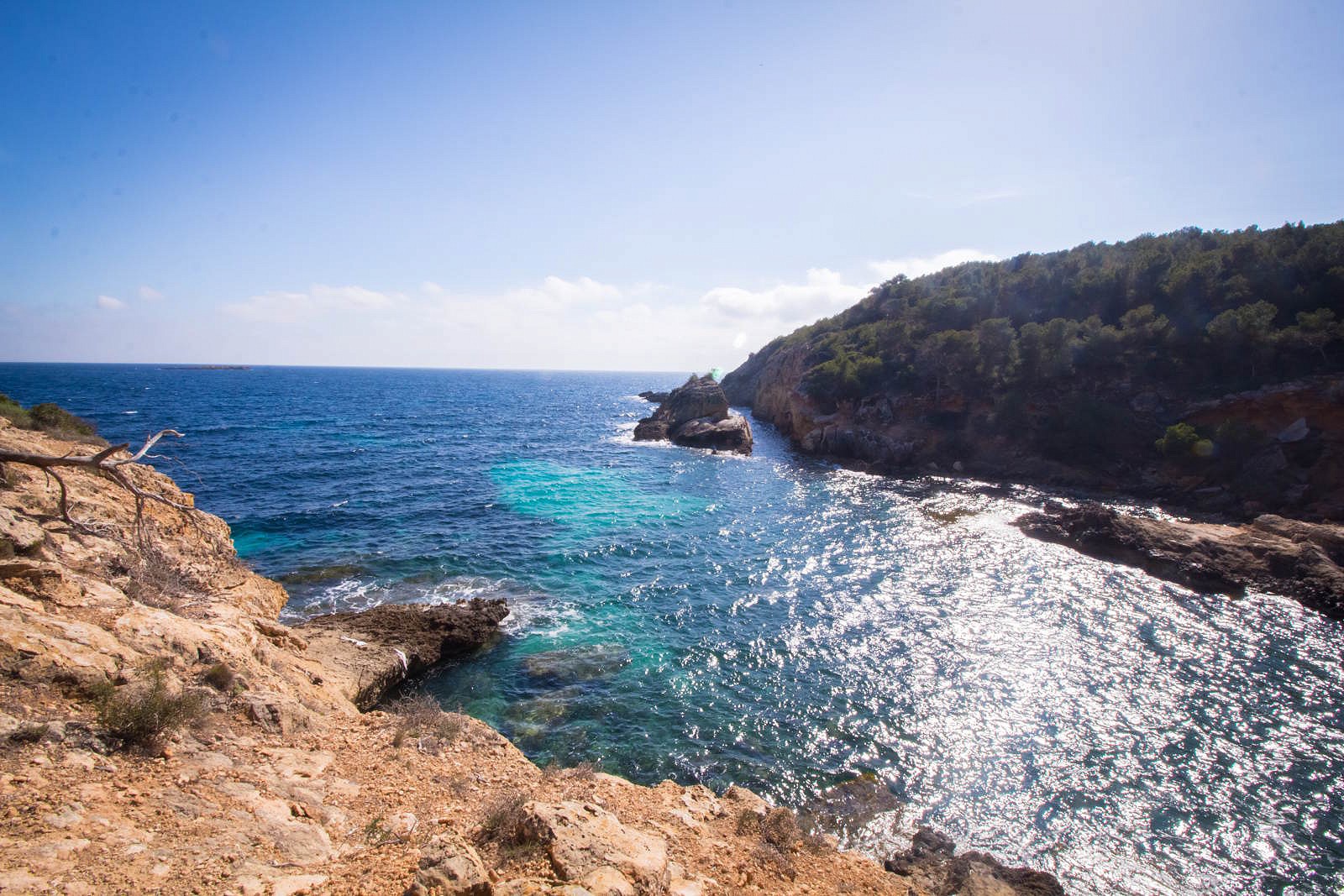 Torre del Verger
The route to Valdemossa is slightly longer if you decide to stop at Cala Cap Falco and Torre del Verger but I promise that any part of the M-10 road will blow your mind. The views are incredible so taking this route from Palma to Valdemossa is much better than the inland route. Torre del Verger is one of the viewpoints that you'll come across on the way but you'll stop a lot more – every turn offers a different view and it's not easy to choose the best one.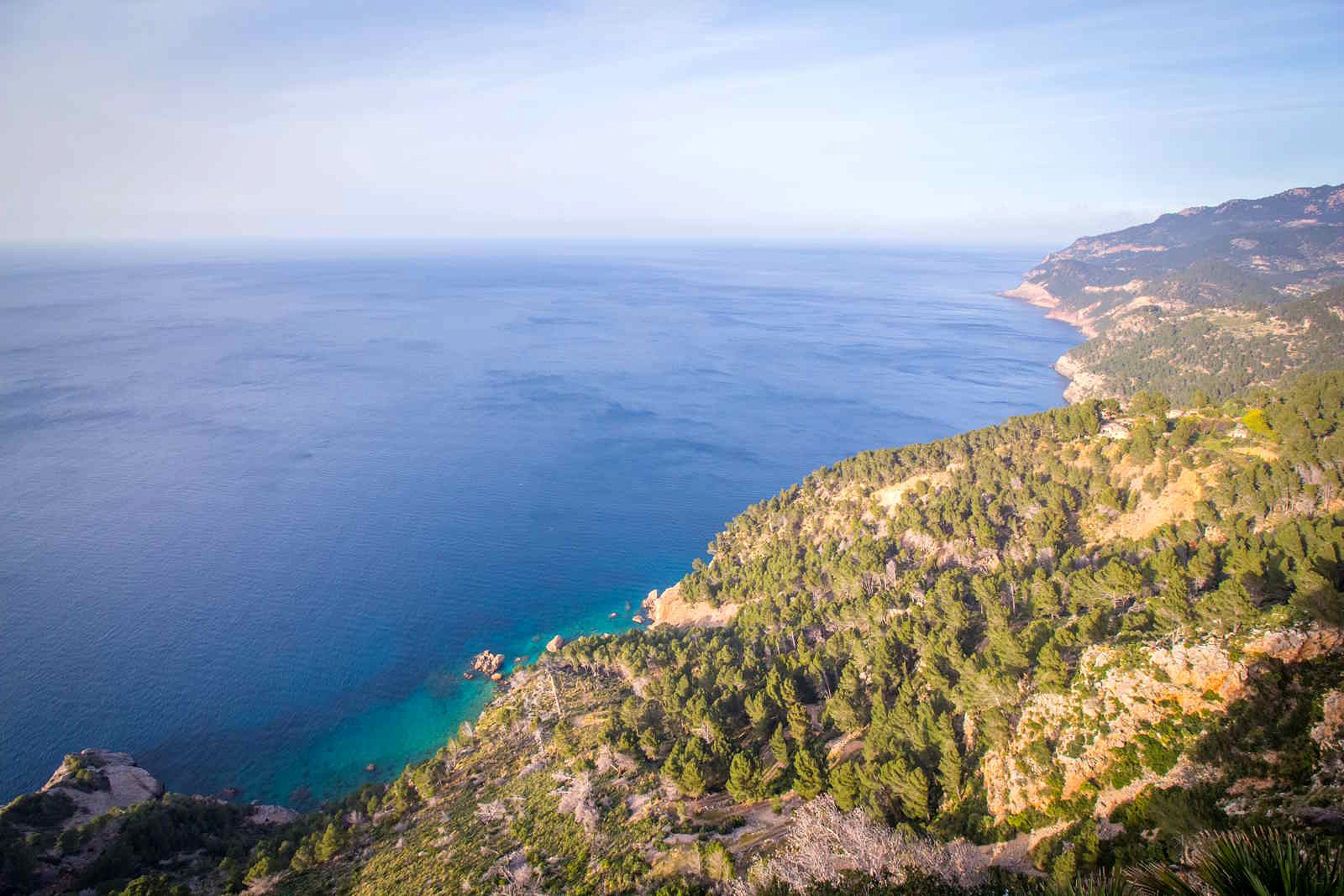 Valldemossa
A little town hidden in the hills will be your first stop on your way to the north. Explore the narrow streets, galleries and cute hidden corners, grab a quick lunch in one of the restaurants, walk through the gardens and you'll soon know why even Chopin himself chose to stay here for a few months.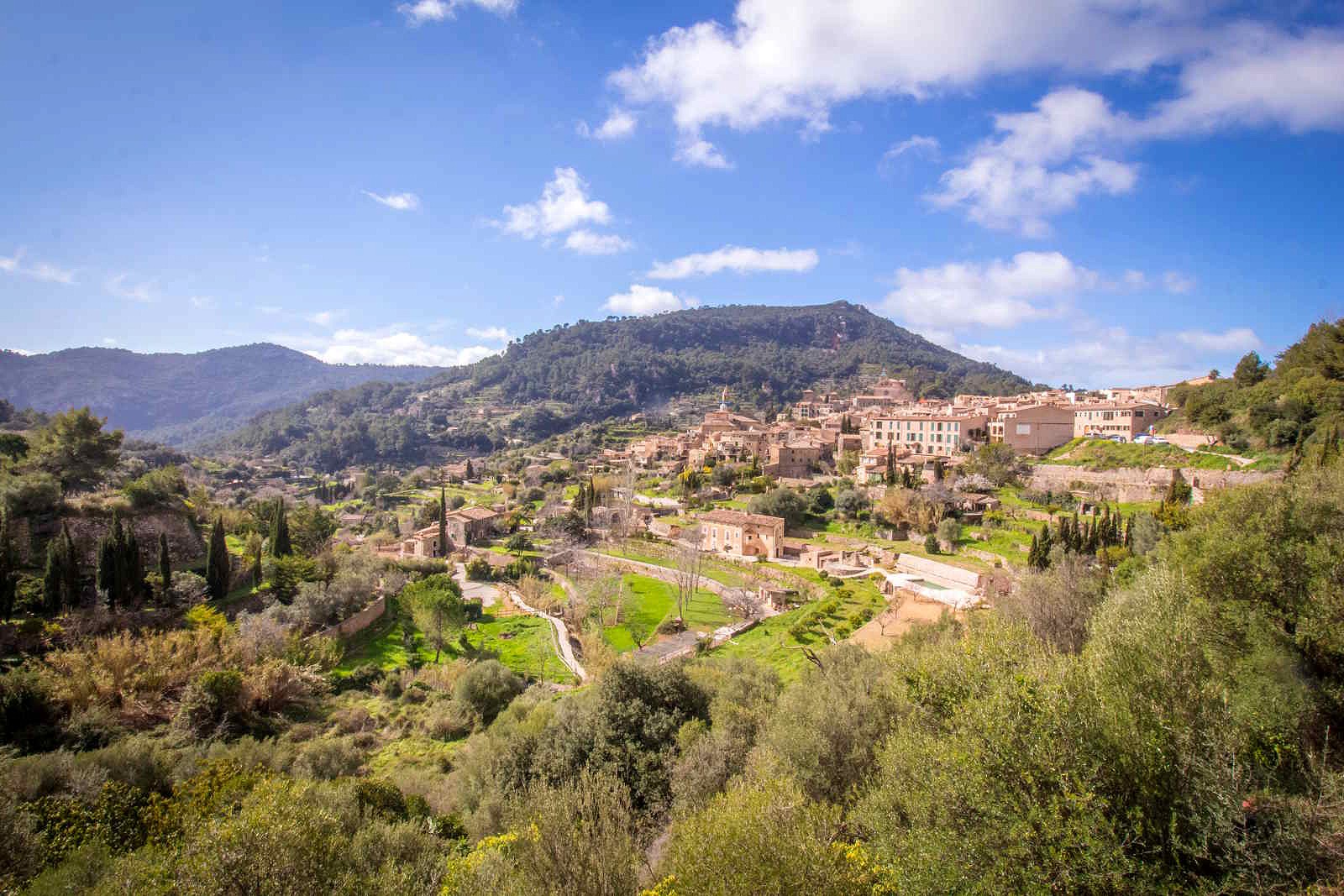 Deiá
Deiá is another old town on your way but we didn't think it was worth the hype. Rumour has it though there's an amazing beach nearby called Cala Dei, so if you have more time, search for it and let me know if you liked it :).
Soller
Continue to Soller, a really cute town with an iconic old tram that connects Soller with Port de Soller, however one ride costs a small fortune (6€ one way) and the tram is always packed, so my suggestion is to save the money and buy some delicious ice-cream and orange juice instead (people say the best orange juice on the entire island can be bought in Soller). We bought both from the Io Gelats Artisants and it definitely stood up to the expectations, so enjoy!
If you decide to continue up north along the coast, a few minutes after leaving Soller you'll come across a very cute village, but you'll have to read about it in this post from Mallorca. :)